Sheldon Pearce on Posthumous Rap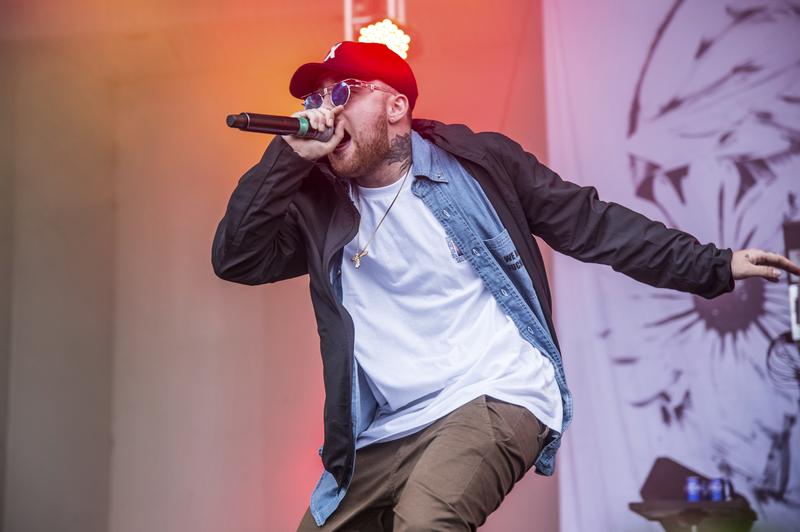 Transcript
[music]
David Remnick: The tension in Ukraine continues to escalate. US officials have accused the Russian government of lying about drawing down its troops, and they said that a Russian invasion is still potentially imminent. Staff Writer Masha Gessen recently got back from reporting in Ukraine, and a situation of excruciating anxiety in the capital of Kyiv. Masha joins us on our podcast Politics and More talking with Executive Editor Dorothy Wickenden.
Staff Writer Masha Gessen: I talked to a lot of people in Kyiv and there are distinct categories of people in Kyiv, people who have firsthand experience of the war and people who don't. Lena Samoilenko is a young woman from Eastern Ukraine who spent many years helping people evacuate from Eastern Ukraine, bringing supplies to Eastern Ukraine. Her own family, she had to bring out.
She has a somewhat angry response to the way that the less experienced people in Kyiv are reacting to the threat of war. She has this very defiant response saying, "I'm going to party until it starts because look at this city, look at this life, it is so vibrant, it is so culturally rich," and at the same time, making arrangements for forming a little commune in her house on the outside of Kyiv, and thinking through things like getting firewood for when they have no fuel for their generators.
It's an extraordinary way of knowing what they're preparing for. There's a loss of innocence. I've covered a lot of wars and war zones, and I think there's a huge difference between people who are staring down the threat of war for the second time. They're very practical, they're not innocent, and in some ways, they're both more and less frightened than people who have never had that experience.
David Remnick: That's Masha Gessen on the situation in Ukraine. You can find her on our podcast Politics and More. This is The New Yorker Radio Hour. I'm David Remnick. Sheldon, how are you?
Sheldon Pearce: I'm doing all right. Pressing forward as best I can.
[laughter]
David Remnick: Sheldon Pearce joined us in 2020 as a music editor and writer for The New Yorker's Goings On About Town section. That's a job that entails listening to thousands of hours of music. Last year, I talked to him about a piece that he was working on about posthumous rap albums. I imagine you in a small room listening to music 14 hours a day. Am I getting it right?
Sheldon Pearce: A lot, sometimes more than that. [laughs]
David Remnick: Right now, you're listening to posthumous rap albums. What's that all about?
Sheldon Pearce: Yes. Every genre has recordings that come after the artist has passed. The Prince estate has been releasing a ton of music since he passed, a lot of it reissues, a lot of it live outtakes. Rap is specifically different from other genres in that a lot of these artists are young artists who pass in their primes and then leave a lot of music behind. The phenomenon started in the late '90s, early aughts with rappers like Notorious BIG, Tupac, Eazy-E, Big Pun, but recently in the past 16, 18 months, we've seen a boom in posthumous rap albums.
Sadly, a lot of rappers have died in shooting incidents, in drug overdose-related incidents. What we're seeing in these specific incidents is rappers now, they can record wherever they are. They have a setup in their house. They have a setup in their tour bus. They have a setup in their hotel room. It is easier now than ever to record music, and so they are recording hundreds and often thousands of songs, and so when these young rappers are dying, they're leaving behind massive catalog.
David Remnick: Just to be clear, so if you are a rapper, you're able to do this sitting in your kitchen-
Sheldon Pearce: Absolutely.
David Remnick: -with a microphone and something coming through your headphones. Are these tracks that are formed after they're gone? Are the beats laid on after sometimes? How is it all done technically?
Sheldon Pearce: This is fascinating. I want to start getting into one of our picks, Mac Miller's Blue World from his posthumous album Circles.
[music]
It's a blue world alone
Yeah, well, this mad world made me crazy
Might just turn around, do 180
I ain't politickin', I ain't kissin' no babies
Sheldon Pearce: Mac Miller, largely independent rapper, died in 2018. He was just on the cusp of figuring out who he was musically when he passed.
David Remnick: Sheldon, one of the mysteries of these records is not only what makes a good posthumous song, but who gets to decide? This business of the central creative intelligence being missing, having the music being controlled by executors, lawyers, producers, it must be quite a drama.
Sheldon Pearce: Yes. One thing that we see is typically it starts with how these people want the artists to be perceived in the long term. In a lot of cases, the best of these albums are decided by people who were close to the artist, who are putting the artist interest first but mostly are coming together as a tribe and deciding these things together. In the case of the Mac Miller album Circles, there were many different people in the room. John Brian who was his key collaborator, his engineer, Vic Wainstein, his manager, Christian Clancy, and his publicist, Nick Dierl, all put their heads together and were trying to decide what was the best for this new, and they bumped heads a lot.
[music]
David Remnick: What else have you been listening to, Sheldon?
Sheldon Pearce: I've also been listening to the music of the emo rapper Little Peep. Emo rap is a weird and controversial distinction and Little Peep was among the most controversial figures of this movement.
David Remnick: Why was he so controversial?
Sheldon Pearce: There are emo fans who don't think that he's emo and there are rap fans that don't think he's a rapper because he is blurring these lines. Perhaps that speaks to how innovative the stuff that he was working on was. I want to get into the song When I Lie, which speaks to how difficult it can be to create some of these posthumous records and the process that you must go through.
[music]
Many men have tried to save her but all they do is try
Woke up on a lonely day, she can't help but wonder why?
I saw it on her face, she want to make those fuckers cry
She ends up in a better place inside when she get high
Sheldon Pearce: Just listening, you can get a sense for the kind of music that Peep makes. It's raw, it's woozy, it's repetitive, and a lot of his songs sound unfinished, and that is the way that he likes them. He likes that rawness to stand in for emotionality. Peep died in 2017 and two posthumous albums have been released since, but I had a conversation with Peep's mother, Liza Womack, about how she really had to fight to become the acting administrator for the estate and ensure that his wishes were met.
In the process of the album getting made, one of the albums getting made, she kept hearing about how wonderful things were going and about this great Ty Dolla Sign feature that was added to this song, When I Lie, and she thought it sounded great until she went through Peep's old files and heard the original and realized that they had taken out half the song. It was at that point that she decided to be more involved and help curate the compilation that this version, the original version comes from.
You see a little bit about how these projects can create controversy without their creators to make creative decisions for them, because who gets to decide what creative decisions are made in the app aftermath and what music is released to which audience?
[music]
David Remnick: I think your third choice is one of the saddest events of I guess the pre-COVID part of the year in February, Pop Smoke who was a huge figure in Brooklyn with drill music, I guess. He was killed in a home break-in. People broke into his house and shot him to death.
Sheldon Pearce: Pop Smoke is a particularly sad case because it seemed like he was at the forefront of this larger Brooklyn movement that was just pushing out and making a statement nationally.
[music]
Said I'm never lackin', always pistol-packing
With them automatics, we gon' send him to heaven
Wait, wait, wait, wait, ayy, ayy, woo.
Sheldon Pearce: Drill is this hard-hitting dark music about street violence in particular and living through it and navigating it. It originates in Chicago, but the kids in Brooklyn made it their own.
[music]
Shake it
She like the way that I dance
She like the way that I move
She like the way that I rock
She like the way that I woo
Sheldon Pearce: He was the rising tide raising all ships if you will.
David Remnick: What has been his recorded legacy in the months since?
Sheldon Pearce: After Pop Smoke died, the rapper and Pop Smoke mentor 50 Cent executive produced his posthumous album Shoot for the Stars, Aim for the Moon and he told Pop Smoke's mom that he'd make the album so successful that he'd get her to award shows. That is obviously a very different thing than saying that he'd make the best possible album. The album in turn embraced pop-rap from across the country and stuffed unfinished songs with some of the biggest contemporary rappers, and has been entirely different from the drill music that made his name.
[music]
She wanna - with the Woo
She wanna - with the Woo
She wanna - with a Woo
She wanna - with the Woo
Yeah, yeah, yeah, yeah
I told her, "Ooh-woo-woo."
Shawty wanna fuck me inside of the coupe
David Remnick: Do you ever worry that extraneous stuff junk is going to get put out and it's going to diminish the reputation or diminish the legacy of a particular artist?
Sheldon Pearce: Absolutely. Every single posthumous album runs the risk of doing this. I think the Pop Smoke album is a good example of this. It is so far removed from the stuff that he made his name on, the stuff that he was best at. On the other hand, you see this situation where the music that was on the album reached its intended audience, and in the end, Pop Smoke ended up becoming bigger in death than he ever was in life in terms of a national audience, in terms of his songs being huge, and in terms of his album going number one in the country.
At the end of the day, even though critics like myself might say that this album is not Pop Smoke's best work, the music found its audience in the end so who are we to say that it [music]
Got that big Birkin bag worth five, six figures
You might be out your league, can you buy that?
I pull up on her top gone on the Dawn, I'm the don
You can fuck around, if you want, if you want
Out in Bali, big swing, big dress
Big, make her and make a big mess
Before we done, she ask, "Where we gon' do it next?"
Neck so wet it up the seats in the jet
Sheldon Pearce: You can read Sheldon Pearce on music of all kinds at newyorker.com.
[music]
Copyright © 2022 New York Public Radio. All rights reserved. Visit our website terms of use at www.wnyc.org for further information.
New York Public Radio transcripts are created on a rush deadline, often by contractors. This text may not be in its final form and may be updated or revised in the future. Accuracy and availability may vary. The authoritative record of New York Public Radio's programming is the audio record.