A Progressive Evangelical on Voting for Democrats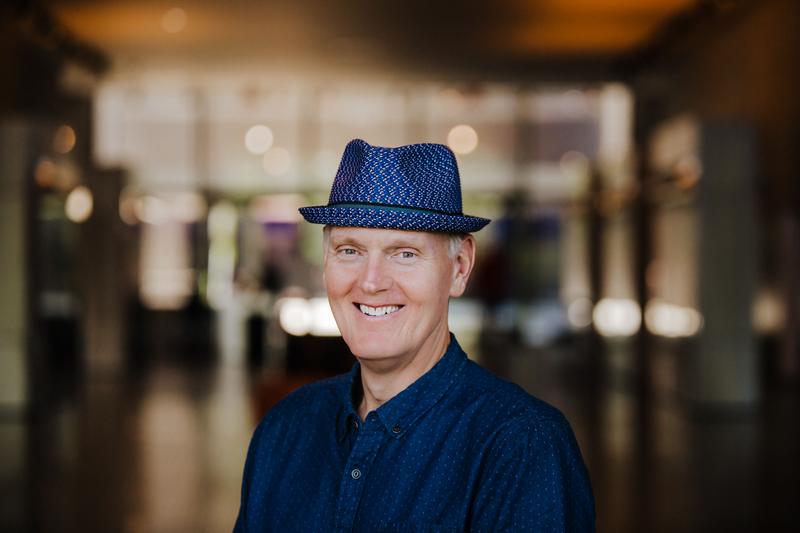 Transcript
Speaker 2:
Eliza Griswold writes for The New Yorker about a lot of things, but especially about the intersection of faith and politics. Now, Eliza, you've been talking to a guy named Doug Pagitt, who is a pastor. Who is he, and why did you want to talk to him?
Eliza Griswold:
Doug Pagitt is a progressive evangelical, and he is really running an effort to bring religious voters into the Democratic Party. He is explicitly helping to move people away from Trump, but also republicanism in general, saying, "Listen, this isn't our history, and you guys have been used for a long time. So let's return to what the core really looks like."
Speaker 2:
But what does that mean?
Eliza Griswold:
Well, I mean, if we do look, really, back to the '70s, I mean, he often likes to say that when we're looking at the '70s, we're looking at the most famous American white evangelical is Jimmy Carter, a progressive. So we've lost that identity over the past 40 years, and he's trying to really get us back to what the breadth of evangelical really means.
Doug Pagitt:
The Bible and the teachings of Jesus are about inclusion, and they're about love, and they're about the God of all, and that there's children from many other families, and all of these narratives that are in the Bible. They really lean to a much more progressive understanding as we would frame it in the left and the right these days. And that's part of the reason that the religious right has had to work so hard. And part of the reason they work so aggressively to not allow any space between their conservatism and their evangelicalism, because if they let any air in there, it's just going to start to break apart.
Eliza Griswold:
In a way, what you're doing, is reclaiming Jesus from the Christian right, and saying Jesus was a radical. This is what he said. This is how he lived. And we are going to live and work according to those teachings.
Doug Pagitt:
Yeah, very much. I'm a little nervous just in my own temperament about reclaiming language, because it feels like, then, one side has it or the other side has it, like a football analogy. Now we are on offense and we have the ball, and you have to stop us, and then you have the ball, and we have to stop you. I'm not sure that's the best way to frame this conversation.
Doug Pagitt:
Conservative Christians, they want to stand with Jesus, and so do progressive Christians. And this is the good news of all this. It means we have to stand with each other as well. So the question then becomes, not how do we talk to ourselves about this Jesus, but how do we talk to each other?
Eliza Griswold:
Okay, so if we're not talking about some dualistic notion of reclaiming language, we certainly are talking about reclaiming voters, right?
Doug Pagitt:
Yeah.
Eliza Griswold:
So tell us, what are you up to with Vote Common Good? Do you think these voters actually exist, and how can you prove it?
Doug Pagitt:
Yeah, so what we're doing Vote Common Good is we are going to try to influence the national narrative around the role of religion and politics, so that voters who feel that they're religiously motivated and could never vote for a Democrat see that that's a possibility. We think there's three kinds of voters that they can go after. They can go after those who voted for Democrats in the past and were lost in the last 10 or 12 years.
Eliza Griswold:
Obama, right?
Doug Pagitt:
It was a significant number. Yeah. Had Hillary Clinton, gotten half of the support that Barack Obama did, the Electoral College wouldn't have been a loss for her. And then we have these newly enraged voters, people who have just woken up and they're furious, because the Trump administration and the Republican complicity with the Trump administration is just so far from common decency or what we would call the common good.
Doug Pagitt:
And then there's a group of people who've sat it out, they don't vote. It doesn't matter to them. And this set of conditions could bring them in. And we have a number of campaigns that we're using to invite people who haven't voted before.
Eliza Griswold:
See, I know to you, that you hear that these people exist, but I don't think that most of us do, right? And I, myself, doubted you, and then recently have been meeting some people who are living within conservative families, who don't hold their family's political views anymore, who say they may be willing to risk that vote.
Doug Pagitt:
I was just at a large national conference of the extreme right called the Values Voter Summit. We were there asking for voters there to take our Love-In-Politics Pledge, which is built around 1 Corinthians 13 definition of love, and asking our politicians to comport themselves in their political lives in a way that is loving. Well, we were kicked out of the event.
Eliza Griswold:
Yeah, how'd that go for you?
Doug Pagitt:
Yeah, yeah, we were kicked out of the event. But before that, I was hearing different people talk, and I heard a very prominent religiously motivated former politician. She was saying to someone else, "For a lot of us evangelicals, the things Donald Trump is doing is talking about himself as the ultimate wisdom, and his lack of support for the Kurds, it's just something that we're finding totally intolerable, and we don't know what to do about it."
Doug Pagitt:
Now I'm just suggesting that if she's saying that in a safe place around the most committed group of people on these issues, the change is happening. But look, most people don't think about politics, and most people don't think about their religion. And most people don't think about how the two impact each other. So groups like ours we think need to exist to be that moment in time when people will think about those two ideas and put them together.
Eliza Griswold:
So, okay, so you are trying to help Democratic candidates learn how to speak more effectively to people of faith.
Doug Pagitt:
That's correct.
Eliza Griswold:
How are you doing that? And where do you see people doing a good job? And what do they have to do better?
Doug Pagitt:
To your question, who's doing it well? Actually, most people. Like, once you give permission to Democratic candidates to say feel free to talk about religion. It's okay. You don't have to get it right all the time. And you certainly don't have to bluff that somehow you're more religious than you actually are. And secondly, knowing religiously motivated voters. This is what all the advocacy groups do when they feel that they have a constituency that's not well represented. They try to allow the candidate or the candidate's staff to meet those people.
Doug Pagitt:
But so many of these Democratic politicians, their lives have not crossed or intersected with religious people, especially evangelicals or white Catholics in some parts of the country. And that's part of the problem. They feel nervous. So we introduce them to people. We let them meet with pastors and with leaders. So they're like, "Hey, I have a friend in that world, and I can feel confident that what I'm about to say my friend would say that's a legitimate thing to say."
Eliza Griswold:
Okay, a few weeks ago, in the CNN town hall, Elizabeth Warren was asked how she'd respond to a voter who came up to her with objections to gay marriage on religious grounds.
Speaker 5:
Now let's say you were on the campaign trail-
Elizabeth W.:
I have been. Hallelujah, uh-huh (affirmative).
Speaker 5:
... and a supporter approaches you and says, "Senator, I am old-fashioned, and my faith teaches me that marriage is between one man and one woman." What is your response?
Elizabeth W.:
Well, I'm going to assume it's a guy who said that, and I'm going to say, "Then just marry one woman." I'm cool with that, assuming you can find one.
Doug Pagitt:
She got snarky at the end. And as somebody who's a big fan of snark, I appreciated it at one level, and my heart just sunk at the other, which is... That's what got the attention in the world that I was in was, "See? This is what they're going to... They're just mean, these progressives."
Eliza Griswold:
Yeah, they don't respect us.
Doug Pagitt:
They don't respect us.
Eliza Griswold:
I thought of the first part of that clip, because you had said to me, "She's actually doing a pretty good job."
Doug Pagitt:
Mm-hmm (affirmative).
Eliza Griswold:
Can you explain why?
Doug Pagitt:
Elizabeth Warren has a way of responding. She gives long answers, and she roots it in as many of the places in her life that have brought her to this conclusion, of which for her, her own personal faith has been something that has really motivated her. So she's comfortable tapping into it.
Doug Pagitt:
What I have noticed is that if a candidate is good at talking about their history, their upbringing, their influences, then they'll do that well with the Bible and with the church history or with their Jewish faith. Like, if I were coaching Elizabeth Warren on that answer, when the man said, "What do I do here?" And her answer, which started out pretty good, which was, "Well, you don't have to. You're not under jeopardy. No one's going to ask you to marry someone you don't want to marry."
Doug Pagitt:
That's good. But I also would have had her add there, "It seems that your faith is really important to you. For me, I've come to this, not from a faith perspective, but I've come to it from this other perspective." But just acknowledging that it's legitimate for a person to use their faith to frame the way they think about it, to say, "If your faith drives you to care about these issues, then I want to be the candidate that represents you, even if I don't represent your faith." I don't know why candidates aren't saying that stuff all the time.
Eliza Griswold:
Okay, speaking of which, let's talk about Mayor Pete for a minute, because here we have somebody who's fluent in talking about where he comes from and his faith in a way that feels effective to me, but he's gay. Would he ever be able to reach a conservative voter at the edge because of his homosexuality, or no way?
Doug Pagitt:
I hope so. If you had asked me in 2014, would evangelicals be able to surround themselves around someone like Donald Trump? There would have been no way. I would not have hedged the way I'm hedging on Mayor Pete right now. I'm not sure if the country's... To the conservatives and the religious conservatives who say, "Look, things have just moved so fast." And when people are being honest with me, I hear this a lot.
Eliza Griswold:
I do too.
Doug Pagitt:
They're kind of used to religious people being bad in their marriages, rude, and generally unlikeable people. So a religious person is like, "Oh, I'm used to that. I see Donald Trump." What they're not used to are these other changes that they think are so new. So I think we have to be empathic to the experience of someone's fast change, but also to say to them, "You're going to be okay. A lot of things have changed in your life," and not allow people this to get out, but also to recognize that it is their experience.
Eliza Griswold:
Yeah, so you get pushback not just from conservative religious people, you get pushback from Democrats who don't really want the Democratic Party affiliated with religion, right? What does that sound like, and what do you say to them?
Doug Pagitt:
We've actually had more people express their concerns and worry or pushback from the Democratic political side than from the religious side. The pushback is generally the Democratic Party has been one of the places where people, for whom faith is not their organizing principle, have felt like they have power, like they're included and they're part of the American expression and experience.
Doug Pagitt:
We respond by reminding them that that's a really pushback, first of all, because it's true. We have those same concerns. The pushback to, shouldn't we keep a separation between church and state? We say yes. We're not talking about putting Christian values or Jewish teachings into our laws. We're talking about asking voters to vote for these candidates.
Doug Pagitt:
And when people feel left out, we want to make sure that they understand that religious people don't have to be intolerant or only think about their own self interests. We don't think you should vote for Christian candidates. We think Christian people should vote for candidates that support the common good. That's what we think they should do rather than their political party commitments. I don't think the current situation, where Republicans are religious, Democrats are not religious, is the only future. The American structure is changing, and we have to allow religion and politics to also be part of that structural change.
Speaker 2:
That's Doug Pagitt, a pastor and founder of Vote Common Good. He spoke with The New Yorker's, Eliza Griswold. Eliza, what does Doug Pagitt have to say about abortion? That's a huge divide, obviously, between the Democrats and the religious voters. Is there any way to bridge that?
Eliza Griswold:
Doug really grew up inside the pro life movement. I mean, he wasn't a big activist but, historically, he was within that movement. And he thinks that, really, we're looking at criminalizing abortion. Like, if people want to repeal Roe v. Wade, there's no way to reach them. But Doug believes people are mobilized really around Trump's racism and his sexism. And so when Trump speaks the way that he does, he turns off those constituents. And really, Doug thinks that they are numerous enough. Like, do they have to be masses and masses? They could be a couple of percentage points and that might make the difference.
Speaker 2:
A couple of percentage points means everything.
Eliza Griswold:
Yeah.
Speaker 2:
Thanks so much, Eliza.
Copyright © 2019 New York Public Radio. All rights reserved. Visit our website terms of use at www.wnyc.org for further information.
New York Public Radio transcripts are created on a rush deadline, often by contractors. This text may not be in its final form and may be updated or revised in the future. Accuracy and availability may vary. The authoritative record of New York Public Radio's programming is the audio record.