Jill Lepore on Why It's so Hard to Amend the Constitution—and Why That Matters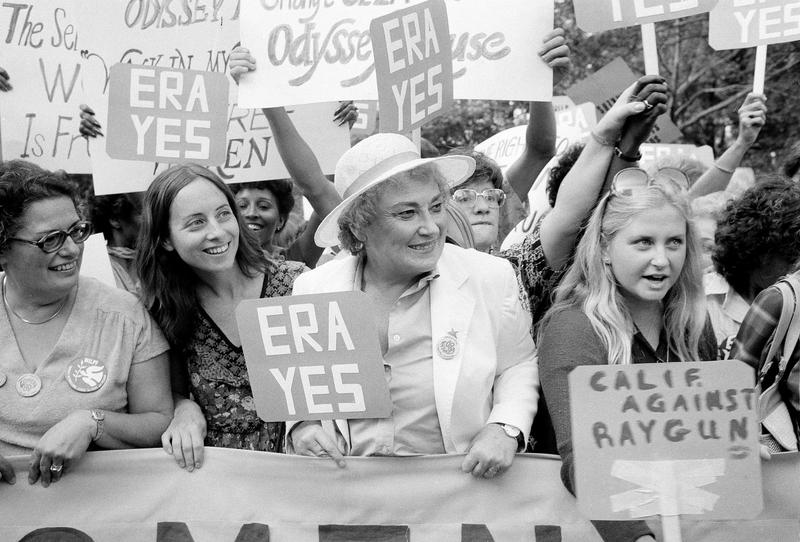 Transcript
David: This is the New Yorker Radio Hour. I'm David Remnick. Each year, as we wait for the Supreme Court to hand down its decisions in June, it feels more and more like waiting for word from an almighty power, a power above Congress, above the presidency, and above public opinion, but one that affects us in the most basic and intimate ways, one reason for our intense focus on the court is partisan gridlock in Congress, which works against the passage of any new legislation.
Another key fact here is that the Constitution hasn't been amended in a truly consequential way in more than 50 years. That's when the voting age was set at 18. Talking about a constitutional amendment these days, it seems so farfetched that it's almost a punchline, and it wasn't supposed to be that way.
Jill: If you were thinking about what is the original intention of the framers with regard to the 1787 Constitution, it was that it would be open to amendment
David: The historian Jill Lepore, who's a staff writer at the New Yorker.
Jill: The bar, although set quite high, was much lower than it later became just because of polarization and because of the number of states. The idea that what one should do is return to the original Constitution itself inconsistent with the idea that the Constitution was never meant to be frozen in time in the first place.
David: Jill and a team of her history students undertook a project that they're calling amend. They've compiled more than 12,000 proposals for amendments introduced on the floor of Congress since the founding of the country and all those proposals are searchable in a website that they've launched this week. Jill Lepore wants to bring some context to our current and fairly dismal state of trust in government. What are the craziest ones?
Jill: Oh, oh, the most famously crazy one is from 1893, which is to rename the United States of America, the United States of Earth. It actually was serious. It was the age of American imperialism. It's like a Spanish-American, Philippine-American War.
David: Well, at least they didn't want to rename it Murray or something like that.
Jill: Yes.
David: The original implication is that I think, and maybe the founding implication here is that the Constitution was meant to be a lot more flexible and amendable than it's turned out to be.
Jill: Americans in a sense invented the written constitution as a popular ratified frame of government, and it is the great and signal contribution of American political history to democracy. What made written constitutions legitimate? Because you think about -- if you're going to write it down, it's going to be a problem pretty quickly. As anyone knows who's ever had an arrangement over who's going to vacuum the stairs and who's going to empty the dishwasher, you put the chore chart on the refrigerator and you have to amend it every year because someone complains that washing the dishes is harder than emptying the dishwasher.
Everyone knows you have to amend any an agreement that you make because this is not going to last. Fundamental to that idea was always a commitment to revising it.
David: It's an important factor that our constitution was written in the aftermath of a revolution.
Jill: Yes, because the idea behind amenability is, well, you want to have a way to change the government that is a little bit short of violent insurrection.
David: It seems that amendments come in flurries as you write first during the struggle over the Constitution itself, when its critics secured ratification of amendments 1 through 10, which is the Bill of Rights then during the Civil War and reconstruction, second founding and so on. That seems to be how it works.
Jill: Yes. It's a pretty distinguishable pattern. Constitutional scholars talk about this all the time. That there are these essentially political revolutions that need to achieve a political settlement through constitutional. That up until fairly recently happened by way of amendment. Now, there's a lot of ways to change the Constitution. The court can interpret it differently. The executive branch can decide just to deem something constitutional that we previously thought was not. Amendment is the one democratic means.
David: Just remind us, what are the requirements in Congress to get an amendment ratified?
Jill: An amendment has to pass both houses of Congress by a two-thirds majority, and then it has to pass three-quarters of the states.
David: The last big, big drama in that attempt was the ERA, the Equal Rights Amendment.
Jill: The Equal Rights Amendment, which was essentially the last leg of the progressive era amendments from the 19 teens. The 19th Amendment was ratified in 1920, granted women the right to vote. Three years later, introduced into Congress was the Equal Rights Amendment guaranteeing women equal constitutional rights. It took a long time to get out of Congress. It wasn't sent to the states for ratification until 1972. At that point, on the heels of the Women's Liberation Movement and second-wave feminism, it seemed likely to secure a fairly quick ratification.
Instead, the ERA in the 1970s met with a tidal wave of political opposition led by Phyllis Schlafly and the STOP ERA movement. The required number of states did not ratify by the time of the deadline set by Congress. That deadline was extended but expired in 1982. The ERA was really just short of the required 38 states. The question that the courts and Congress have been facing and the national archivist as well in recent years is whether Congress even had the authority to set such a deadline and whether Congress could now if it chose to lift that deadline.
This is a debate that's been going on recently, especially in the last couple of years in the courts.
David: Just recently, Gavin Newsom, the governor of California, made some headlines by proposing a constitutional amendment on gun control. He's saying that he knows it doesn't stand much of a chance, but he just doesn't know what the heck else to do. He just doesn't know what else to do. This seems to speak to the feeling of political desperation that you are laying out and that underlines a lot of the project.
Jill: I think I assume that he's undertaken that action as part of a really long tradition of people calling for a constitutional amendment for the sake of giving a lot of national attention to an issue on which we're really stuck. On the other hand, it's not as though there's never been a proposal before with regard to the Second Amendment, the dataset that we have has a great proposal. I mean great and sense of fascinating to me from 1913. In the 19 teens, progressives were extraordinarily successful. That is progressives across parties when progressivism crossed parties.
They got through four constitutional amendments in a decade. They're all really significant ones. One that didn't make it was proposed in Congress in 1913, and it proposed to add to the Second Amendment, which is a well-regulated militia being necessary to the security of a free state. The right of the people to bear in arms shall not be infringed. It added to that, provided that Congress shall have the right to regulate in the territories in the District of Columbia and the legislatures of the several states shall have the right to regulate for themselves the keeping and bearing of small arms that may be concealed about and upon the person.
David: That would've been better.
Jill: I guess I just find it really interesting. I didn't know that. It's fun to see what's in there if you go fishing around.
David: Fun and tragic at the same time.
Jill: It's fun and tragic at the same time.
David: Some of the really interesting examples are amendments that were proposed by presidents in the modern era. I'm thinking of one particularly of Ronald Reagan, who pushed for an amendment to require a balanced federal budget. Take us to that battle
Jill: The movement for a balanced budget amendment, which is basically like a Milton Friedman amendment, starts in the 1970s with these supply-side economics guys. They start introducing it into Congress, I think maybe '77 or so. It's a very serious effort and it is the number one priority of a certain-- brand of Reagan conservative. Again and again and again, it gets introduced in Congress. Then in 1982, Reagan is going to put the power of his bully pulpit behind it in a public speech at a rally in Washington.
Reagan: My fellow citizens, today, we come together on historic grounds to write a new chapter in the American Revolution.
Jill: The balanced budget amendment never made it out of Congress.
Reagan: But no army on earth can stop an idea whose time has come, and our time is now.
Jill: Those supporters turn their attention instead to calling for a new constitutional convention.
Reagan: We don't come as a special interest group pleading for personal gain. We're messengers of a united people demanding constitutional change. Crisis--
David: We mentioned the Equal Rights Amendment before the ERA, which would guarantee equal rights regardless of sex is probably the biggest failure in our lifetimes if you've lived long enough. Now, Virginia recently passed it, becoming the 38th state. Is there any life in the ERA effort?
Jill: I think there probably is. I tend to agree with Ruth Bader Ginsburg on this point. I don't know. Obviously, like an ardent supporter from back in the day of the Equal Rights Amendment, she was at the height of her powers as a litigator in the early '70s, when it was in Congress and went to the States. I think if it won in a legal battle, it's a substantial Amendment to the Constitution. I don't think it should be settled in the courts in that way. I think Bader Ginsburg's point was, I would like the ERA to be ratified, but I think it has to go through the process again.
David: From the start. Because the deadline question is so technical that you can't get around it.
Jill: It's illegible. It's illegible to a democratic polity. I will say this. I just think that Equal Rights Amendment is a political and constitutional settlement that is essential to the stability of American democracy. I think as a historian, that a lot of our political instability since the 1970s, including polarization, a lot of which is attributable to the issue of abortion. Two, I think it's mirror opposite, which is the issue of guns. It has to do with the failure to ratify the Equal Rights Amendment. I don't think we get to a new era of political civility and civil society without its ratification. It pains me to say I don't think that getting it through the courts will work.
David: That's interesting. You think the ERA is almost the founding reason for this terrible polarization in modern times?
Jill: I think it's the linchpin on which that turns. Because I also think that the originalism is itself. A consequence of the women's rights movement and of the reproductive rights decisions of the Supreme Court really-- When Robert Bork invented originalism in 1971, he was complaining about Griswold v. Connecticut, the 1965 Supreme Court decision that lifted the prohibition on distribution of contraception. I just think a lot in our politics comes down to these questions.
I think for the generation of young women who are aghast and astonished at the Supreme Court's decision in Dobbs, this is ancient history, it's hard to understand its significance, but there's just a kind of unmooring of the ship of state at that moment. In the wake of the civil rights movement, in the face of an era of loss of gains that were made by the civil rights movement in the 1960s, the turning against reproductive rights and equal constitutional rights for women is just the wrong term in American history that we're still stuck in.
It's very hard to fix that and to fix all that comes with it without being able to amend the Constitution and without having a constitutional history that just to get back to this project that includes a record of these failed attempts. Because the consequence of the dominance of originalism on the current Supreme Court and in the federal judiciary, more broadly, is a reliance on the historical record to decide all manner of constitutional cases, interpretations, constitutional rights, fundamental law.
That historical record that originalists are using is from the vantage-- I'm a historian, and I look at what these guys say counts as history. No, you get an F. No.
David: Not even a C, for example, though.
Jill: How do you interpret the Constitution if we want to get to its original intention or its original public meaning? Well, we have the Constitution itself. We have James Madison's notes on the Constitutional Convention. We have the records of the state ratifying conventions, but that's it. If I had a student turn in a paper about 1787, and these were the sources, and this purported to offer me an interpretation of public understanding of constitutionalism, it would just be a laughably bad paper.
One of the things that this project includes are some 9,000 petitions submitted to Congress by people generally who are disenfranchised. The right to petition is the only thing you can do if you can't vote. All persons have a right to petition. People petition Congress for all kinds of things that they could never achieve. If we actually want to understand in a democratic sense, not just look at the records left behind by the people who were fully enfranchised, then we have to expand the historical record.
I don't think in the present moment if we're stuck with a court that has, as its only putative source of constitutional authority, an entirely asymmetrical and impoverished and unfair historical record-
David: As justification for interpretation.
Jill: -as justification for interpretation. Its interpretation is the only mode of constitutional change available, then we're really in a pickle. The reason for the project which doesn't have a constitutional agenda, but we ought to have a fuller historical record. If history is going to be deciding whether we can carry concealed weapons into classrooms, we ought to have a much fuller historical record.
David: Well, Jill, every once in a while in presidential debates, or some other form, somebody will speak up meekly or otherwise that we need a constitutional convention at long last. What would be required to do that? Is that just a thing people say or is it a real political possibility at some point in our future?
Jill: It is a real political possibility at some point in our future. The American appetite for holding such meetings is really diminished. States used to hold constitutional conventions. You probably remember, I remember states holding constitutional conventions all the time. A number of states have trigger clauses in their constitutions that every 10 years a referendum issue is put on the ballot, should we have a constitutional convention? Those votes have been held, but no state has held a constitutional convention, since I think it was Rhode Island in 1986.
Americans are pretty terrified of sitting down and talking to one another about any fundamental questions about how we should organize our political lives.
David: Why is that?
Jill: Because we have lost the habit of doing so. It used to be, there's some famous left-wing legal scholars who support a constitutional convention, on the theory that it is inevitable, it will eventually happen. It would be good if progressives had a constitutional amendment agenda for such a meeting. A lot of that actually is going on now, since it seems like it really is within the realm of the possible that such a convention will be held. What I find worrying about it is less the agenda or the rules because I think people will work those things out, but the unfamiliarity of the process.
David: You seem most despairing about that, Jill. In this conversation or earlier ones we've had, most despairing of the inability for people to-- Do you just think we've lost the habit forever? Is it exacerbated mainly by the events since 2016? What's caused this American crack-up in your view?
Jill: Yes. Well, there's a whole cottage industry of people trying to offer explanations for that. I think it's easily overstated. It's easier to have those meetings when it's just a bunch of guys who have the same opinions. If those meetings are harder to have now, because more people would need to be in them, and they disagree with each other, more vehemently, that's only an improvement. That's not exactly what's happening. It's just people are just refusing to meet because they disagree so vehemently and will instead issue statements and resign from organizations.
This is a lot of what we do. A lot of that level of what would have been some an assembly of deliberation is now a series of statements.
David: Do you see this in your own life in you academically?
Jill: Oh my God, it's everywhere. It's everywhere. There's never, "Let's have a meeting to talk about this thing that's going on that could be really a problem for some of us, and maybe for all of us, and then we have different views on." There's, "Will you sign this letter? Will you resign from this organization?" There's just the huff. It's politics of huff. I was happy as the next person. I'm perfectly capable of being huffy, but that's no way to run an organization. That's no way to build a political community. That's no way to cultivate civil society.
What worries me about the Constitutional Convention, you need to walk before you can run, and that's a really big important. That's like going to the Olympics without ever having gotten out of your stroller.
David: Jill Lepore, thank you so much.
Jill: Thanks a lot, David.
David: Jill Lepore is a contributor to The New Yorker and a Professor of History at Harvard University. The database that she and her students have created, documenting 12,000 proposals for amendments to the Constitution is at amendmentsproject.org.
Copyright © 2023 New York Public Radio. All rights reserved. Visit our website terms of use at www.wnyc.org for further information.
New York Public Radio transcripts are created on a rush deadline, often by contractors. This text may not be in its final form and may be updated or revised in the future. Accuracy and availability may vary. The authoritative record of New York Public Radio's programming is the audio record.