Have the Oscars Always Got It Wrong?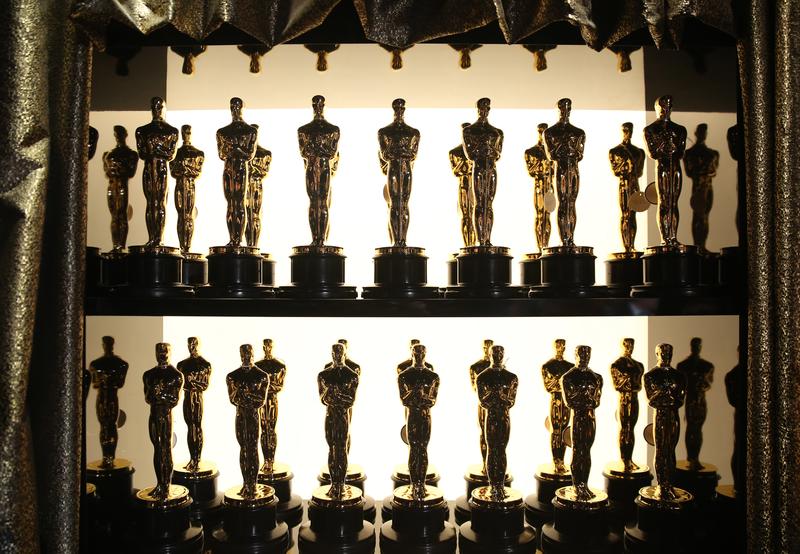 Transcript
David Remnick: The Oscars and the other award shows remain must-watch television, for at least many of us. We watch first of all waiting for something to go horribly wrong like the Moonlight envelope episode, or Will Smith's infamous slap that was heard around the world. We watch for the pleasure of arguing about the nominations and shouting at the TV when the academy picks the wrong films again and again, GreenBook, Crash Ordinary People, and on and on.
Michael Schulman: There's, of course, this vast cottage industry of strategists and PR people, and Hollywood has its own reasons for voting for certain things, whether they want to back a hit, or an actress who has been added forever and it's her turn or what have you.
David: Michael Schulman is a staff writer at The New Yorker, and his new book is called Oscar Wars: A History of Hollywood in Gold, Sweat, and Tears.
Michael: It's unreliable as a pure measure of cinematic worth, but I would argue that the Oscars have a lot of value for another reason, which is that they are a decoder ring for cultural conflict and where the industry is headed. They're a way to understand where pop culture is.
David: You got interested in the Oscars way, way before you could have figured out that it was a cultural decoder ring. You were as a kid obsessed with the Oscars. Why was that?
Michael: I remember pretty clearly the first time I watched the Oscars, I was 12, it was 1993. This was the era of the incredible Billy Crystal opening medleys, I'm sure you recall.
David: I do.
Billy Crystal:
A Few Good Men is celebrated
A Few Good Men is celebrated
So how is a director not nominated
So how is a director not nominated
Nominations one, two
Nominations three, four
Michael: What I remember so clearly is that I was way too young to have seen any of the nominated movies like Unforgiven or The Crying Game, but that didn't stop me from thinking this medley was the most ingenious comedy I'd ever seen. In a way, looking back, I think I did understand that the Oscars were a kind of decoder ring. All of Billy Crystal's in jokes about, "Why didn't the director of a few good men get nominated, and here's Clint Eastwood in the front row." I think part of me could tell that the Oscars were a way of understanding this world of actors and celebrities is in movies and Hollywood.
David: Michael, you write about Louis B. Mayer.
Male Speaker 1: Mr. Mayer is the gentleman who originally conceived the idea of the Academy of Motion Picture Arts and Sciences. Mr. Mayer is also the Vice President of Metro Goldwyn Mayer.
David: You write at the Oscars were originally a kind of unknown afterthought. Why was the academy created in the first place, and what was the original purpose of the awards?
Michael: The Academy's creation had really nothing to do with awards. This was 1927 and it was Louis B. Mayer's idea. He suggested it over cards and drinks one night at his beach house, and it was founded soon after by 36 founding members who represented a cross-section of the most powerful people in Hollywood at the time in the silent era. They saw themselves as a League of Nations that would promote harmony and promote motion pictures throughout the world. If you look a bit closer, Hollywood was having a really terrible image problem.
Earlier in the '20s, there were all these salacious scandals like the trial of Fatty Arbuckle who was arrested for rape and murder, and the mysterious death of the director William Desmond Taylor, which is still unsolved and people are trying to figure it out. The same church groups that had pushed for prohibition very successfully were now targeting the movies as this chief corrupting influence of America. There was a real threat. There were a threat of censorship laws, for instance. Part of what this organization did was rebrand Hollywood, not as a cesspool but as an academy. What could be more lofty and respectable?
David: In our own era, one of the chief criticisms of the Oscars, of course, has been a lack of diversity. Recently, we've seen more nominees of color. That's true. We saw Moonlight win the Oscar. How have the Oscars changed and how not?
Michael: Right. That was a huge pivot that year. When I look back on it as a whole, what was so interesting was to see how this conversation about diversity and inclusion at the Academy Awards and the backlash that it provoked, it was happening at the same time as the 2016 election and mirrored it in a weird way because of course, Donald Trump's candidacy was all about grievance and running against the idea of political correctness?
Donald Trump: The winner is a movie from South Korea, what the hell was that all about? We got enough problems with South Korea with trade. On top of it, they give them the best movie of the year. Was it good? I don't know. Yet I'm looking for like let's get Gone with the Wind. Can we get like Gone with the Wind back, please?
Michael: It was really interesting to go back and even trace that year that ended with Moonlight's win, and to see how the politics in Hollywood were a funhouse mirror of the politics throughout the country. The Academy has done a tremendous job of overhauling its membership, inviting a lot more people in including people from around the world. It's a much more international membership now, and I think you start to see that reflected in wins like Parasite a few years ago. I think the academy really has made an effort, a very successful effort to structurally change itself, and, of course, there are plenty of people who think that's terrible and they're lowering their standards and this and that.
David: Who thinks it's terrible and who's being cast aside?
Michael: Oh, there are plenty of people. For the piece I wrote in 2017, I talked to Tab Hunter, the aging blonde hunk from the '50s. He had come out with this incredibly angry statement about how the academy was betraying its white members who were the backbone of the industry. This exists, it's out there. It's in a way that's a very similar debate as how we talk about affirmative action. There are people who feel like, oh, you should be race-blind or whatever, but, of course, that ignores the structural advantages that have existed for white men in the Oscars for its first 80, 90 years.
David: That brings me to the obvious question then if, in fact, the Oscars and its structure and the Academy have managed to reform themselves at least somewhat, how has that been reflected overall in the industry? The last two winners of the best director Oscar have been women. Are we seeing that branch out into the industry more generally? We seeing a lot more women able to direct films and get budgets and all the rest, for example.
Michael: Not as especially. I've seen some statistics lately that have said it's still very stagnant in terms of women directing, people of color directing. We still haven't had a Black best director winner incredibly. We haven't had a Black Best Actress winner since Halle Berry in 2002. This year, we might have a woman of color winning with Michelle Yeoh for Everything Everywhere All at Once, we'll see. What's tricky is that Hollywood is very good at optics, but they're not always as good at actual change.
David: No, it sounds like it's a glossy form of tokenism and itself a racist thing when really the important thing is representation and the ability to make movies, which requires budgets and access, and all the rest. Prizes are relatively easy.
Michael: Of course, the Oscars are the endpoint of that process. As many people argued at the time, this was part of that debate over Oscars so white. Watch the Oscars bear the brunt of a problem in the industry and what movies are being made. I think what's interesting and admirable is if the Academy has really gotten proactive. They release this set of requirements for eligibility for best picture that you have to meet certain criteria for inclusion in different departments of the film. People have said that if that doesn't go far enough where it's if you have an all-women publicity team, you're good to go and you don't actually need to change anything. I think it's been really interesting to watch the academy change with the times.
David: Michael, Harvey Weinstein who's obviously in prison now for rape was known for having transformed the way people campaign for Oscars. Can you talk about how he did this? How he shaped the campaigning and the winning of Oscars, and whether that's persisted after his time?
Michael: Yes. This is what Harvey Weinstein used to be notorious for.
David: Exactly.
Michael: Very ugly Oscar campaigning, which has been obviously eclipsed by what he's now notorious for rightly so. One of the chapters that I always knew I wanted to do in the book was the 1999 Best Picture race between Saving Private Ryan, the Spielberg movie, and Shakespeare in Love, which was a Miramax film. That was Harvey Weinstein's movie. This is remembered as one of the ugliest Best Picture fights in Oscar history. Weinstein had spent that entire decade honing this playbook. People used to call it the Weinstein playbook, which had to do with flooding the trade magazines with ads, pulling off stunts to get things noticed.
David Letterman: I'm fed up with Harvey's behavior. Every night Harvey comes by, "Can you talk about the film that's in the movie? Aargh, can you? Would it kill you to talk about the movie?'" Eight or nine years of that it's amusing, but now--
[laughter]
Michael: He amassed power and influence throughout the '90s and it culminated in this race between Shakespeare in Love and Saving Private Ryan. Part of it was really like an arms race. As soon as the DreamWorks, Spielberg people realized, "Oh, my gosh." They thought they had it in the bag, it had been a gigantic worldwide hit. In the same way, we're seeing this year with The Fabelmans, it was like one of those Spielberg movies that seemed like a real moment for him.
It got to that December when Shakespeare in Love comes out and suddenly this race is more interesting, and the people at DreamWorks found themselves essentially under siege in this Oscar race. Now, I went back and talk to a lot of people from both sides of this contest and they both talk about it like it was the Spanish Civil War, and everyone is still so traumatized.
Harrison Ford: The Oscar goes to Shakespeare in Love.
[applause]
Michael Schulman: What happened in the end, was that a lot of people in Hollywood were absolutely aghast because they felt that Harvey had cheated by campaigning too hard. The next year, all of the other studios, especially DreamWorks, felt that they had to copy and double the Weinstein playbook.
David: Just like the Cold War.
Michael: Absolutely.
David: Arms race.
Michael: DreamWorks, the next year had American Beauty, and they outspent every other studio and they won. Every studio had hired maybe a consultant plays some ads, but it's something went from being a gentleman's game to being blood sport and the budgets ballooned, the never-ending cocktails and Q&As that we see now. It became Oscar season in a different way.
David: Michael let's talk about Best Picture this year, when you look at the Academy and its tendencies, go out on a limb, keep walking, and make a prediction.
Michael: I think The Fabelmans is still in that front runner's slot. Spielberg is pretty much beloved, and this is him telling us who he is after all these years. He is now showing us into his soul. I think what's really interesting about this year is that it's been a really difficult year for Hollywood especially these adult dramas at the box office. Movies like Tár and even The Fabelmans have just not done well. My sense is that a lot of people in Hollywood are freaked out. There are many reasons for this, mostly the rise of streaming. The pandemic, people are very used to staying at home waiting for something to show up on Netflix or HBO Max.
The only thing they're really going out to the movies to see are these big tentpole franchise blockbusters like Avatar, and Top Gun, and Black Panther. I'm interested to see whether the academy runs to embrace the big successes to prove that it's still a viable industry, or whether it closes rank against these little serious movies that have always traditionally been the purpose of the Oscars to raise up the art over commerce. My bold prediction and if I'm wrong just forget I ever said this obviously.
David: No, I'm holding you to it, absolutely.
Michael: There's one movie that has been the exception to the rule the unicorn, which is Everything Everywhere All at Once, which is this, A24 movie, that is not a franchise, it's completely original, it's super weird. It's really delightful but it also is this spectacle, and it's made over $100 million around the world. I think that my prediction is that I don't know if it'll win, but I think Everything Everywhere All at Once will have a good night because in a way it's Hollywood's way of pretending that some of those structural problems don't exist.
David: That's an interesting analysis. Now, Michael, finally, instead of going out on a song, do you have a favorite acceptance speech that we should end on?
Michael: No, how do I even choose? I think I'm going to have to go with Meryl Streep, who won for The Iron Lady in 2012. I just think she is not only the greatest living actress but the greatest living acceptance speech giver. That was the year she came up and said--
Meryl Streep: Thank you, thank you. When they called my name I had this feeling I could hear half of America going, "Oh, no, oh, come on why her, again?" Whatever.
[laughter]
David: Thank you so much, Michael.
Michael: Thanks David.
David: Michael Schulman's new book is called Oscar Wars, and you can read them on entertainment and culture at newyorker.com This is The New Yorker Radio Hour. Stick around.
[music]
[END OF AUDIO]
Copyright © 2023 New York Public Radio. All rights reserved. Visit our website terms of use at www.wnyc.org for further information.
New York Public Radio transcripts are created on a rush deadline, often by contractors. This text may not be in its final form and may be updated or revised in the future. Accuracy and availability may vary. The authoritative record of New York Public Radio's programming is the audio record.