Deepti Kapoor Discusses "Age of Vice" with Parul Sehgal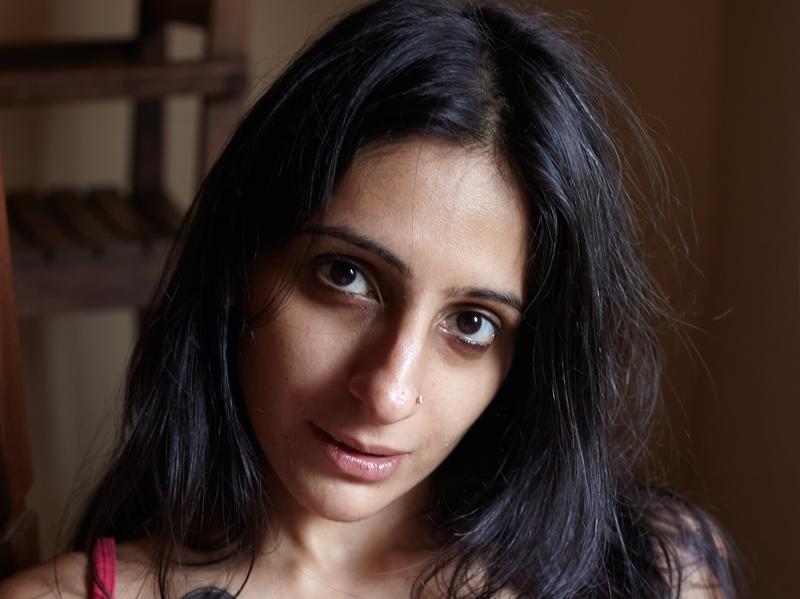 Transcript
[music]
David Remnick: Age of Vice is a novel just published this month. Now, I hate the word buzzy, which seems a little trite for a serious book, but Age of Vice was published in 20 countries simultaneously, which is hard to do for an author who isn't named, say, James Patterson.
The story takes place in New Delhi, the capital of India, and it's part crime thriller, part family saga. The author is Deepti Kapoor, who spent a decade as a journalist in Delhi, and she moves the action in Age of Vice between the poorest of the poor and the richest of the rich. Deepti Kapoor talk this week with Parul Sehgal, who's a staff writer at The New Yorker, covering literature and much more.
Parul Sehgal: Age of Vice by Deepti Kapoor is this really fast-paced shadowy novel that begins at 3:00 AM on a Delhi street. This Mercedes has mowed down five people. The novel then jumps back and tells a story with three different points of view. There's Anjay, servant, there's Sunny, this reckless playboy, and Neda, a journalist who's caught up in the story.
It's gauche to say that one of the reasons I'm drawn to this book is an autobiographical element. I lived in Delhi at the same time. I remember the pace of this. I remember the pulse, the harshness, but also the wildness. I recognize this Delhi. The book itself is this big copious embrace of so many different kinds of storytelling, it feels like a thriller, it feels like true crime. There's autobiography that is woven through it, and it's trying to capture as many different ways of telling the story.
I should mention here that I know you. I partied with you in your 20s a little bit. I knew you in Delhi, right about the time that this novel is set. Delhi itself is such a big brawny character in this book, but I think for people that know Delhi, this book is full of longing for it in a way that took my breath away. There's a section where you just conjure the winter mornings when you take the woolens out of the trunk. Tell me about the Delhi that you wanted to put on the page with this book.
Deepti Kapoor: Delhi is this itch I constantly need to scratch. I think it's because I came of age in the city, I came of age in the early aughts when Delhi was transforming from this very sleepy, sedate city post-liberalization, with all the money that flowed in, suddenly with all the building that started, with all the capital, all the global companies that started coming in, Google, which was farmland and is now this-- what can I call it, monstrous city.
I wanted to capture the pain and the pleasure of living in Delhi. The pleasure of driving the streets late at night. The pain that came when you realize that all those years of access and privilege were accounted for by someone else. That's what I was trying to get. This novel was also written as my way of, not atoning, but accounting for those years.
Parul Sehgal: Delhi is the place that changes you.
Deepti Kapoor: Yes, absolutely. It's both extremely beautiful, but also violent, it's unjust, it's desperately unequal, but at the same time, it's a place where you think you're going to get cheated and robbed until someone does something incredibly kind, and breaks your heart. It's a heartbreaking city.
Parul Sehgal: Yes. I think for this book-- I mean, in both your books, A Bad Character, and then this one, the style is the story for me, and the style is so different. One of my favorite things is following novelists who change it up. I did want to ask you about the style, was it a conscious choice, or was it a choice-- was it a rhythm that started to emerge once you were already in these characters' lives and telling these stories?
Deepti Kapoor: That's a really interesting question. I think novelists always say that when they don't know the answer to the questions, though. My process is often quite chaotic and unpredictable. I don't plan, I make notes that I never look at again. Part of it is, I think, just your rational self playing against your subconscious, especially with the characters.
It's like you create them and then this seems like really silly, but then they do actually start doing things that you haven't predicted. Sometimes I think of it like artificial intelligence, where you've created a program, you've run the program, and then the characters become sentient, and they gain consciousness, and then you're basically just trying to control them. I think that happened towards the latter half of the book, and that's also why the style changed.
Parul Sehgal: It feels inevitable too because a book of this size, which I think there's such amplitude here, and it's the product of many, many years. How long were you writing this book?
Deepti Kapoor: Well, four years.
Parul Sehgal: Four years.
Deepti Kapoor: I think it's 20 years in the making, in terms of all the stories and everything.
Parul Sehgal: You didn't write this book in India, is that right? Where were you living when you-- [crosstalk]?
Deepti Kapoor: I had just moved. I left India in 2018. I had the idea by then. I had started working on it, but I moved to Lisbon in Portugal. Again, it was because my husband is British, we wanted to get European residency before Brexit. We didn't have the kind of-- I have an Indian passport, which is not a great one, so it was actually really good to move away. I was full of the world, but not being in the world really helped.
Parul Sehgal: Say more about that, say more. Were there things that you were able to think, imagine, or say about this world that came easier because you were far away?
Deepti Kapoor: I think it was bolder, more radical. I think that if I was writing it in India, it would have been a different novel, and I don't know how, but I know it. I know it's just my instinct saying that, but I have a very strong feeling it would have been a very different novel. Maybe it wouldn't have been as-- I don't know. I hate to use this word, radical, but it was just that I had-- I just didn't care so much because I really wanted to get it right, and I still think I haven't got it right. Yes, being away helped.
Parul Sehgal: I can imagine writing it in India, it would be hard to banish the feeling of all those eyes, right?
Deepti Kapoor: Yes, basically, that's it.
Parul Sehgal: All of those like, "But you didn't represent this in this particular way, and how could you say this?" Maybe being away allowed you some freedom. Which leads me to another question I want to ask you. I don't know if you said this to me, or in an interview, but you once said, around the time of the publication of your first book, that it was important for you to be apart from a scene. You didn't want to note too many writers. That it was a way for you to feel brave, and for you to feel free. Is that still true?
Deepti Kapoor: Oh, yes, absolutely. I think it's really important to not hang out with other writers.
Parul Sehgal: Goodbye, Deepti.
Deepti Kapoor: You're vague.
Parul Sehgal: I'm the exception, it's true.
Deepti Kapoor: Unless you've known people before you became a writer, so then that doesn't-- that disqualifies you anyway. I think it's because I like to hang out with, and hopefully, none of the people I steal from are going to be listening to this, but just people who don't actually-- who have these very interesting lives. They could be anyone, they could be DJs, or they could be party people. I often hang out with drivers, and they tell me all kinds of crazy stories. Then if you hang out with other writers, where are you going to get the stories from?
Parul Sehgal: Where you're going to steal. I know this from-- We've talked about stealing. We've talked about spying and looking and listening and gathering. You've returned to-- It's strange to talk about crime as if it's a special topic when you're talking about Delhi because crime is so foundation in Delhi. It's not something that you're bringing into the story, it's there. You look at any story, it's going to be a story of corruption. It's going to be a story of something like this.
One of the things I was curious about is when you're speaking to people now, in America, and you're speaking to journalists, and you're seeing reviews, are American readers noticing, or lighting upon something different than Indian readers are?
Deepti Kapoor: Oh, absolutely.
Parul Sehgal: Tell me.
Deepti Kapoor: Americans just love the hero's journey, and that's Anjay, so it's all about Anjay, and this has been happening. It's not just Americans, it's the Europeans as well. I've also been working on an adaptation with FX and all the TV people are obsessed with Anjay. Indians, not so much. They're looking at it as a story that plays out in modern India, it's a story about corruption, about power, about what's going on right now, the relationship between mafias and the state. They're much more interested in the scenes.
It's very interesting, actually, I never imagined this response and this difference in the response. I think Indians are rightfully suspicious of Indian writers who they think are writing for the West, so you have to convince them that it's not just a book written for the West.
Parul Sehgal: How does one begin to do that, Deepti?
Deepti Kapoor: I have absolutely no idea. I don't know. I just hope I've managed to please a few readers in India. Can't say.
Parul Sehgal: With Neda, I think, in certain ways, there might be the most overlap. I suppose there is, but I would love to know a little bit more about how your own work as a journalist informed the writing of this particular book. Did it help, was it helpful? Was it something that you had to unlearn also because journalism does teach us ways of thinking and ways of presenting information? How was that for you?
Deepti Kapoor: I was a bad journalist.
[laughter]
Deepti Kapoor: I spent a lot of time driving in my car, apparently trying to figure out what was going on in the city, which I did. I think what I was good at was just observing people and disappearing in a space and then just being there. I'm not very good at doggedly pursuing a story. I'd rather just hang out with people and be in a state of being than actually pursue that story. Which is why I think I'm better at writing fiction than nonfiction.
Parul Sehgal: One of the things I think your book does so well is it looks at how new power relations are coming into countries like India and subverting some old relationships, strengthening others, monkeying with it in all kinds of ways. It's the thing that one could easily write an op-ed about, write an essay about. What does the novel allow you to do?
Deepti Kapoor: I think it allows me to tell a story, but not the story. I think if it allows me to create these characters for which someone can feel empathy for, someone can imagine the world even for a few hours, someone who has absolutely no idea maybe, and learn-- I hate to use that word, 'learning', because that's not what the novel is about.
Parul Sehgal: It's tricky because I-- again, to use another word that I don't think you would ever use, but you're trying to rouse people or wake them, but not in that usual way. I don't know. Implicate them maybe. Involve them.
Deepti Kapoor: Yes. I think so. Maybe indict them.
Parul Sehgal: Indict them, entrap them.
Deepti Kapoor: I think that's more appropriate. I had that awakening after the Jyoti Singh rape and murder and the subsequent protests. I was shaken.
Parul Sehgal: This is the gang rape of Jyoti Singh in 2012 on a bus?
Deepti Kapoor: Yes. It feels like it was this moment for India similar to maybe the Manson murders. Something happened, something shifted. I remember thinking that I wasn't interested in just writing these solipsistic novels anymore. I had to get involved and find a way to write about what was happening. If I can do that, then that's-- for me, it's a part success.
Parul Sehgal: Is the language also part of it? This book is very inviting and it keeps you reading. I was thinking about the relationship between, and it's almost like a queasy balance between how entertaining it is and the difficult truths it has to tell. I was wondering what it would be like to sit with that and just to say like, "I have to share these scenes, and I have to keep you with me?"
Deepti Kapoor: That's when it becomes challenging because that's when you could just be tempted to just be like, "I'm going to tell Anjay's story, and I'm going to make it this big adventure novel about this young boy, and then how he rises up the ranks, and then this happens, and then he gets revenge," but I just didn't want to do that.
That's when it does become challenging because you're trying to find a way to incorporate all the other things you want to say, while at the same time, you want to keep it propulsive, you want to keep it thrilling. It's not a thriller. It's always very interesting for me when it's being sold as one.
Parul Sehgal: Why isn't it a thriller?
Deepti Kapoor: It's a political thriller. I take that back. It's a thriller.
Parul Sehgal: You concede.
Deepti Kapoor: Everyone, buy it. It's a thriller.
Parul Sehgal: Thank you so much for being here, Deepti.
Deepti Kapoor: Thanks for having me, Parul. It's a real pleasure to speak with you.
David Remnick: Carl Seal, who's a staff writer and critic at the New Yorker, speaking with novelist Deepti Kapoor. Age of Vice came out this month.
[music]
Copyright © 2023 New York Public Radio. All rights reserved. Visit our website terms of use at www.wnyc.org for further information.
New York Public Radio transcripts are created on a rush deadline, often by contractors. This text may not be in its final form and may be updated or revised in the future. Accuracy and availability may vary. The authoritative record of New York Public Radio's programming is the audio record.