What's the Relationship between Journalism and Patriotism?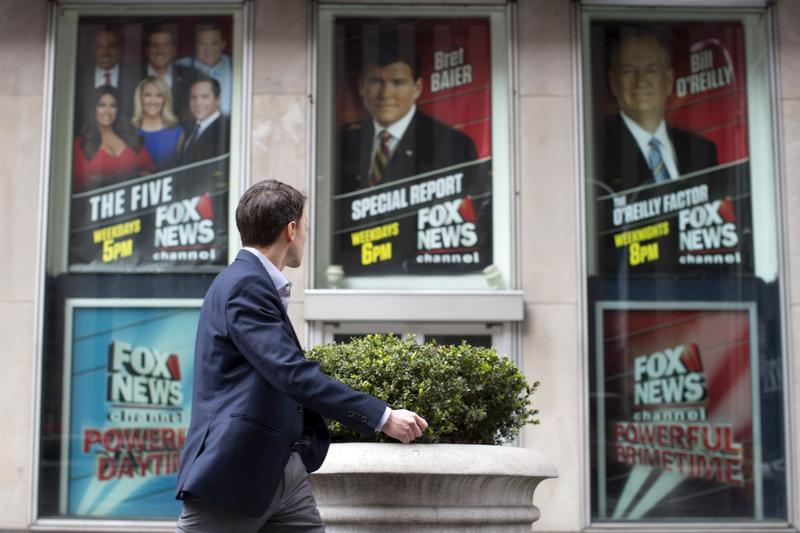 Transcript
Tanzina Vega:
I'm Tanzina Vega, and this is The Takeaway. Over the past week as attention has been on US, Iran, relations a familiar refrain has played out from some on the right.
Nikki Haley:
The only ones that are mourning the loss of Soleimani are our Democrat leadership.
Doug Collins:
Nancy Pelosi does it again, and her Democrats fall right in line. One, they're in love with terrorists, we see that they mourn Soleimani, more than they mourn our Gold Star families, who are the ones who suffered under Soleimani.
Tanzina Vega:
That's former UN Ambassador and Governor, Nikki Haley, and GOP House Member, Doug Collins, speaking this week. But the accusation has been made about journalists as well.
Pete Hegseth:
I bemoan the fact, especially even since the Iraq war, that it feels like patriotism is largely dead amongst our journalism core. Where's the home team for a lot of these people, taking a moment to cheer and appreciate that when America kills one of our enemies on the battlefield, that's a good thing. It just doesn't feel like that exists much, anymore.
Speaker 5:
Right.
Tanzina Vega:
That's Pete Hegseth, of Fox News, this past Saturday, and Hegseth isn't the first commentator or pundit to question journalist's loyalty or patriotism, especially in the midst of a national crisis in the aftermath of the September 11 terrorist attacks, and in the lead up to the invasion of Iraq in 2003, similar conversations unfolded.
Speaker 6:
Do you believe that Ms. Amanpour, as professor Byers does, has been affair corresponded in this conflict?
Speaker 7:
Well, quite frankly, no, I don't.
Speaker 8:
I think that the coverage of the war by NBC seems bizarrely focused only on the IEDs, when stories that are so fascinating and interesting, those stories are out there for anyone to get.
Speaker 9:
It is somewhat institutional, and there is partisanship on the part of the media. Do you see the same thing?
Speaker 10:
Scheer is perhaps the most radical journalist writing in a major newspaper today, and its moral indignation, and blatant Anti-Americanism is revolting.
Tanzina Vega:
Joining me now to discuss the relationship between journalism and patriotism is Paul Farhi, staff writer and media reporter, for the Washington Post. Paul, glad to have you with us.
Paul Farhi:
Thanks very much, Tanzina.
Tanzina Vega:
We're also joined by Aaron Haynes, a political reporter covering the 2020 election. Aaron, thanks for being with us as always.
Aaron Haynes:
Happy 2020, great to be back with you.
Tanzina Vega:
So we're starting off the year, Paul, with this debate that we're back into about journalism and patriotism. You wrote about this for the Washington Post, in the eyes of Trump supporters, and commentators as we heard at the top at Fox News in particular. What is patriotism?
Paul Farhi:
Well, in their definition, patriotism is loyalty to the people in power. The government that has been elected, that's not the way journalists would define patriotism in doing our jobs. We are patriotic by questioning the people in power, and that's the fundamental break, and the fundamental difference, and why they're critical of us.
Tanzina Vega:
Aaron, you tweeted about this yesterday, and you said quote, "We as journalists they should say are in the constitution. This is among the most American of jobs." So to that point Aaron, why are journalism and patriotism, so often framed by commentators as incompatible.
Aaron Haynes:
Thank you for the question, Tanzina, and let's just take a moment to back up, and be very clear on what Freedom of the press is, and is not. Let's start by just reading what the first amendment says for people who maybe don't remember that, which is that Congress shall make no law respecting an establishment of religion, or prohibiting the free exercise thereof, or abridging the freedom of speech, or of the press, or the right of people peaceably to assemble, and to petition the government for a redress of grievances. Now, I mean for us, like Paul said, the home team doesn't change, its truth and democracy.
Aaron Haynes:
As journalists, we are really at our most patriotic when we are speaking truth to power, shining a light on injustice and wrongdoing, and holding the powerful accountable. Even when that work happens in wartime, and even when those governments... Those in government are the subject of that journalism. I mean at first it was frustrating for me, which is why I took to Twitter, but then, I remember that attacks on the press are as old as our democracy, which is likely why the framers protected press freedom in the first place, by codifying it in our founding documents. So on the one hand, I do understand that I'm having some version of the same argument that Americans who came before me, who were members of the press had with their fellow citizens.
Aaron Haynes:
But on the other, it is kind of frustrating that more than two centuries after the first amendment was added to the constitution, that more people just really don't understand the need for free press, or how that works.
Tanzina Vega:
And to that point, Paul, I mean this is an argument that's resurface multiple times, we've seen it. We just heard some clips from the top of the show here about post 9/11. The weeks and months, before the invasion of Iraq in 2003. Give us a sense of some other moments in US history where we've seen this debate surface.
Paul Farhi:
Well, one that I think a lot of people would remember, because it was a great movie made about it is the Pentagon Papers, back in 1971, the Washington Post and the New York Times published this secret account of the Vietnam War. It was immediately criticized by the Nixon administration, which went to court to stop the publication of the Pentagon Papers, and we were deemed, we in the press, the Times and the Post, were deemed unpatriotic for exposing what the government itself was secretly saying about the Vietnam War, and then you had the government telling us we couldn't publish that information. So this has a very long history, I imagine it goes... It predates America itself, and goes back to any kind of wartime, and any kind of correspondents who covered that war. The people in power hate it when they are questioned, especially during an emergency. So it's almost, I don't know, reflexive or natural, that people who are conducting warfare don't want their actions questioned.
Tanzina Vega:
Aaron, I'm wondering also, I mean you just read us the actual constitutional text here that protects Freedom of the press. How much of this is rooted in what Americans don't understand about what journalists are supposed to be doing. Literally, what our job is?
Aaron Haynes:
I think quite a bit, and I know that lack of understanding maybe due to any number of factors, but what I do think is especially true in this particular climate, and moment in our country is really that partisan distrust of the media, is fueling questions like the one that Paul raises in his article, and that's an important point, particularly in this age of disinformation where there are those who would corrupt the public trust for their own ends. I mean, the value of free and fair press is really more important, and more American than ever, and the threat to a free and fair press is very real today, both in this country, and around the world. While the first amendment does not guarantee my job, as some people, I guess kind of interpreted from what I tweeted, that is not what I'm suggesting, but it does guarantee my right to do my job.
Aaron Haynes:
That's a right that I take seriously, and attempt to carry out with integrity every single day, and I know hundreds of journalists that are doing the same thing in newsrooms around the world, and they earn essential part of our democracy, because I know that the work that we do that pursuit of truth and effort to right wrongs, which is the mission of so many of us that got into this business, is in furtherance of this democracy and of perfecting our union.
Tanzina Vega:
Aaron to that point, I mean when it comes to comments as we've heard, particularly from the administration and I think increasingly in more conservative media circles, that comments like fake news, comments like we are the enemy of the people. Do you think those are in addition to the fact that our patriotism quote, unquote, is being challenged, do those actually undermine the news media further?
Aaron Haynes:
I would say absolutely. I think that we have seen in recent polling that reflected in people's feelings toward the media. Certainly those poll results are... You can see them playing out along partisan lines, and so that is a message that is resonating, with a lot of our fellow citizens, but sometimes journalists and always genius, one of my favorite people, James Baldwin said, I love America more than any other country in the world, and exactly for this reason, I insist on the right to criticize her perpetually, and I would posit that many journalists feel the same way regardless of their color, creed, or political affiliation.
Tanzina Vega:
Paul, let's talk a little bit about another emerging line of thought that's coming out here, because some conservatives are claiming that reporters are tougher on our own government, compared to adversarial governments, or foreign governments. Is there any truth to that claim?
Paul Farhi:
Well, it only looks that way, because we live in a democracy in which access by reporters to people in power is in effect guaranteed. In Iran, in North Korea, in Russia, and other countries, reporters don't have the same rights, and reporters are often murdered by the regime. So to compare the way we treat our own government, in which comment is essentially free, as opposed to covering other countries where you can't get access is an absurd disparity, and we are tougher on our own government, because we can write more about our government. We can't get access to interviews, we can't get access to important people in power in those countries to question them, and that's why it just seems like it's an unlevel playing field, but in fact, if we had the same rights in those countries, we would report just as toughly as we do in America.
Tanzina Vega:
It's interesting, you mentioned earlier the Pentagon Papers, because when you watch the film, all the President's Men, there is a sense that at least initially, that these two men, Woodward and Bernstein were held up as Patriots to a certain extent. Have there been moments, Paul, in history where journalists had been framed as, dare I say patriotic?
Paul Farhi:
Well, we forget about Watergate, about how attacked and vilified Woodward and Bernstein were, and the Washington Post was during the time at which that they were reporting those stories. The Nixon administration, press secretary Ron Ziegler, was getting on television and saying, many of the things that are being said today, the Washington Post is trash, it's garbage, it's reporting is not true. In hindsight, with the great perspective of history, this looks like a great journalistic monument to the first amendment and to the country, but at the time it was very controversial and this is typically the thing, typically the case that we tend to view it in real time as something subversive when in fact in hindsight it looks like a contribution to America.
Pete Hegseth:
Aaron, I'm sorry, go ahead Aaron.
Aaron Haynes:
I was going to say, Paul was exactly right on that point, and really, when I think about, journalists who I also consider Patriots, I think about the black journalists who frankly were speaking truth to power even at a time, when the Framers certainly didn't envision people like me practicing journalism, and yet had it not been for truth tellers, like Ida B. Wells, who wrote to expose the lynching of her fellow citizens, and many of them service members by other fellow citizens, we wouldn't have that record. Or the fearless members of the black press, like Simeon Booker, who also bore witness to the atrocities of Jim Crow, which was not a war in the sense that many of us think of, but was absolutely a war on black people in this country. History remembers them well now, but certainly at the time they were not seen patriotic for calling out those injustices.
Tanzina Vega:
And to that point, Paul, I mean, how do you see this playing out in the near future, I mean, this is the US, Iran, relations going to remain in the spotlight for a while, should we expect more of these questions about patriotism, loyalty, and journalism?
Paul Farhi:
Yes, of course we should, because the president has made criticizing the press, and undermining the press, a feature of his presidency. We don't need a war for him to call us fake news, or for him to call us enemy of the people. He's been doing that for several years. So as things heat up, and as the country gets more and more nervous about the conduct of our foreign policy, you can expect this to ramp up even further.
Tanzina Vega:
Paul Farhi, is a staff writer and media reporter for the Washington Post, and Aaron Haynes is a political reporter covering the 2020 election. Aaron and Paul, thank you so much for joining us.
Paul Farhi:
Thank you.
Aaron Haynes:
Thank you.
Copyright © 2020 New York Public Radio. All rights reserved. Visit our website terms of use at www.wnyc.org for further information.

New York Public Radio transcripts are created on a rush deadline, often by contractors. This text may not be in its final form and may be updated or revised in the future. Accuracy and availability may vary. The authoritative record of New York Public Radio's programming is the audio record.