What the Pandemic Has Meant for International Students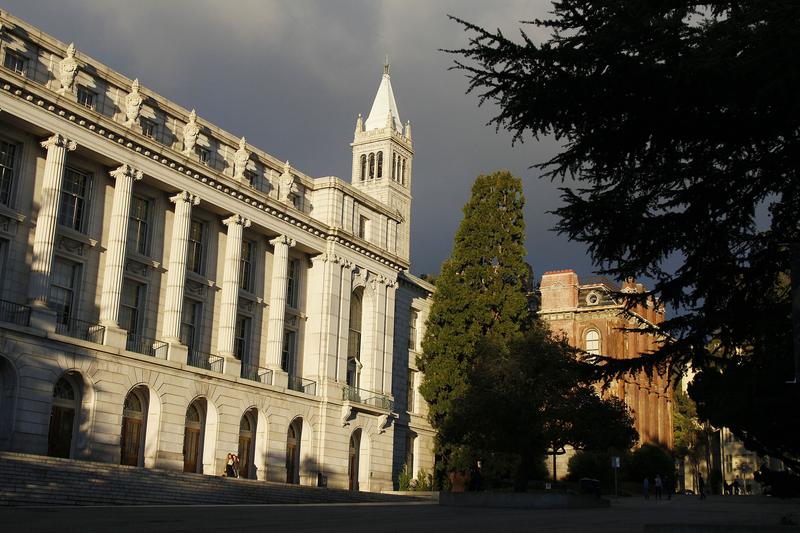 Transcript
Melissa Harris-Perry: I'm Melissa Harris-Perry, in for Tanzina Vega. After 50 years of growth, American higher ed shed more than half a million workers last year as a result of the COVID-19 pandemic. Pivoting to online courses meant colleges and universities sent away students and billions in residential housing and campus fees. Most consequential for the institutional bottom line, international students. Recent reporting in Politico found that national border closures, visa restrictions, and persistent uncertainty forced international students to leave campus and dissuaded new students from applying.
Because international students regularly pay full tuition and fees, losing these students was devastating for collegiate revenue. With international students forced off-campus, higher ed workers were forced out of jobs. With the fall semester just a few months away, some universities and their international students are still uncertain about what the future holds. Joining me now is Xin Wang, Associate Professor of China Studies and Division Director of African and Asian languages at Baylor University. Hi, Xin. How are you?
Xin Wang: Good. How are you?
Melissa Harris-Perry: Lovely to have you with us today, and Lauraine Genota, who's Senior Digital Producer and Morning Education writer at POLITICO. So nice to have you, Lauraine.
Lauraine Genota: Thanks for having me.
Melissa Harris-Perry: I want to start with you, Lauraine. Talk to me about what you found in your reporting at Politico when it comes to what it is that happened to colleges and universities since the start of the pandemic.
Lauraine Genota: Yes. Since the start of the pandemic, they've really suffered financially, just because a lot of students, international students, haven't been able to come here because of either travel bans or just fears of the coronavirus or financially for them, also, for students, they aren't able to come here. As a result, colleges and universities aren't getting the students who are pretty much giving them the most money. They've really suffered financially because of that.
Melissa Harris-Perry: Lauraine, I so appreciate that. I feel like for many folks who aren't in higher ed, this was a surprising new thing to learn about how higher ed revenue production works. Xin, I want to come to you on this. When is it that American higher ed became so heavily dependent on the tuition and fees of international students?[00:06:29]
Xin Wang: I think, particularly in the last 20 years, when you look at the data, especially from Open Doors, and you can see how international student enrollment has been increasing in double digits in the last 20 years. I think especially after financial crisis when a lot of universities are really relying on tuition-driven revenues from international students, particularly for students from China, because they are about a third of the international student enrollment in United States.
We're talking about students from China generating about $16 billion a year. That's really important for a lot of universities, especially, I think, for large public universities when international student enrollment is about 8% to 10% of their total enrollment.
Melissa Harris-Perry: I think that distinction between various kinds of universities is so critical, this notion of tuition dependence, in part being at these large state universities, states where often we've seen University revenue cut by state legislatures basically, so that need for tuition dependence rising. Lauraine, I'm wondering if-- because I'm thinking those are also the universities, particularly in the south, where we saw massive outbreaks of COVID-19 infections, especially in the fall when students first arrived back on campus. I'm wondering if that is going to deter international students from wanting to apply to American universities.
Lauraine Genota: I haven't seen anything that says that students aren't wanting to come here anymore because of the coronavirus specifically. If they weren't coming here, it might be just because they don't feel like it was welcoming, especially in the previous administration, but Biden Administration has been a bit more welcoming in their communication about international students.
Melissa Harris-Perry: Can you say just a little bit more about that feeling that international students may have about the sense that they're not welcome in the United States or in American colleges and universities?
Lauraine Genota: The last administration had rules that weren't very welcoming toward international students. They had travel bans just because of the coronavirus, so they weren't allowing students from certain countries to come. Also, the way that the President talked about certain countries, especially China, kind of hostile language about other countries, I think there were surveys that showed that international students didn't feel like the US was very welcoming. A lot of them were looking elsewhere to study that was more welcoming, like Canada, for example. That's what I saw in some of the surveys that I've looked at and some of the people that I talked to.
Melissa Harris-Perry: Xin, clearly, we know that there's been a massive uptick in anti-Asian violence and also hate crimes, even if they're expressed verbally, even if they're not expressed physically. I'm wondering if families, as they're making decisions about where they're going to send their young people to school, are nervous in the ways that Lauraine has described here.
Xin Wang: I think that's a great question. I think that's exactly right about the concerns from the parents and concerns of students from China. Just very recently, I had very close friends who lived in China and their daughter applied a number of universities in the United States. They have always been thinking about United States as the destination for their daughter's higher education, but at the very last minute, they also applied for University of Toronto, and then they finally decided they're going to give up their dream for sending their daughter to United States. Instead, they're sending their daughter to University of Toronto because they feel the anti-Asian rhetoric and also attacks, either verbal or physical, and that increasing anti-Asian rhetoric and racism in United States has affected their decision.
They're very concerned about the safety and security of their daughter being in United States. Let's also talk about that deteriorating US-China relations in the last several years have also worried them. When they're facing this kind of political uncertainty and social unrest, and they decided United States is not the best place at this moment for their daughter to pursue her post-secondary education. That's actually very right among many parents. That was not a concern before, but in the last couple of years, I'm seeing that becomes very concerning for them.
Melissa Harris-Perry: Lauraine, one of the things that we know is that students who were taking most of their classes online were not eligible for the visa status that they previously had when taking classes in the classroom. Is the Biden Administration working to open borders more clearly for international students?[00:07:00]
Lauraine Genota: Yes. The Biden Administration actually eased the Trump era travel bans that didn't allow students to get student visas if their classes will be online. Biden will allow students on visas to study online if their campuses close because of COVID-19 outbreaks. Other than that, I think the other thing that the Biden Administration has done is that they also put certain countries in the National Interest Exception list for the travel ban. What happened was that now students from certain areas like China, parts of the European Union, I think Iran also, students from there can travel to the US to get a student visa here and to study here. That was even if their countries are part of the COVID-19 travel bans.
Melissa Harris-Perry: Xin, I'm wondering about what the long-term consequences of this moment might be, that rather than simply thinking about revenue bottom line, if maybe it also reveals a kind of fissure, a fracture that American universities may have been extracting more from our international students, and particularly our Chinese students than we've been returning, and if in order to get Chinese students again to think of American universities as the international universities of choice, that American higher ed may have to make some changes in our interactions either with China as a nation or with the students and families.
Xin Wang: That's a great question. I think American universities have always been regarded as one of the best higher education systems in the whole world. That's probably one of the things that Chinese parents and Chinese students and the society really want to send their students to the United States to study, pursue the best education. Another reason, I think, it's really the college experience that they have when they're having their children here because they do believe that educational experience is probably more important than just the piece of paper, the credentials, that's received by the end of their education.
As American universities and higher education institutions, we need to start thinking about how can we emphasize the campus experience more for our international students. We need to provide services to our students because they really can build the cross-cultural dialogue and cross-cultural understanding with our American students. We need to think about some innovative ways of integrating our international students in our classrooms. In political science classes, in business classes, in many different classes, we need to start thinking about how can we build, intentionally, that cross-cultural understanding and dialogue.
Sometimes we also need to have that cultural sensitivity when dealing with international students on our campuses, helping them adjust socially, culturally, to a new living environment, new academic environment, and helping them improve their language and helping them understand American society and western culture because that's actually their motivation to come to United States to study.
Melissa Harris-Perry: I so appreciate those insights. I have seen on far too many campuses the ways that, again, particularly Chinese students end up in a separated social circle having one kind of experience that is entirely separate from the experience of both domestic US students and other international students. It always seems to me like such an extraordinarily lost opportunity and that even as we're talking about the financial crisis aspect here, there is this opportunity for rethinking American higher ed more broadly. Lauraine, let me just ask this. Can you talk to me about the logistics of what happens when someone is in fact admitted to a US-based university? What do they then have to do and is that going to be, again, in anyways either streamlined or changed going forward into the fall?
Lauraine Genota: When a student gets accepted to the university, the next step is for the student deciding whether they want to accept or deny or either defer. For that, students are-- I think that's where the concern is because especially for the story that Bianca and I did for POLITICO, we focused on Indians, international students. Right now consulates in India are closed. Even if they do accept an admission to a US university, they might not be able to get a visa on time for the fall semester. They're not sure if they should accept it and then just hope that the visa will come through or if they should defer for the spring semester and know for sure that they'll get the visa on time.
Because consulates are closed, it's really hard for anyone really to figure out what the enrollment will be like in the fall because that's really an important part of this process, is getting that visa. What's hindering that is that for visas, you need to have in-person interviews. That's not something that they can just do over Zoom because of security reasons. There are some higher education institutions that are pushing for the Biden administration to ease those rules just so that we can get these visas processed quickly and so we can get students in the US in the fall semester.
Melissa Harris-Perry: Lauraine Genota is a senior digital producer and morning education writer at POLITICO and Xin Wang is an associate professor of China studies and division director of African and Asian languages at Baylor University. Thank you both for taking the time today.
Xin Wang: Thank you for having me.
Lauraine Genota: Thank you.
[00:15:09] [END OF AUDIO]
Copyright © 2021 New York Public Radio. All rights reserved. Visit our website terms of use at www.wnyc.org for further information.
New York Public Radio transcripts are created on a rush deadline, often by contractors. This text may not be in its final form and may be updated or revised in the future. Accuracy and availability may vary. The authoritative record of New York Public Radio's programming is the audio record.