Movie Therapy: Prescriptions for Embracing Change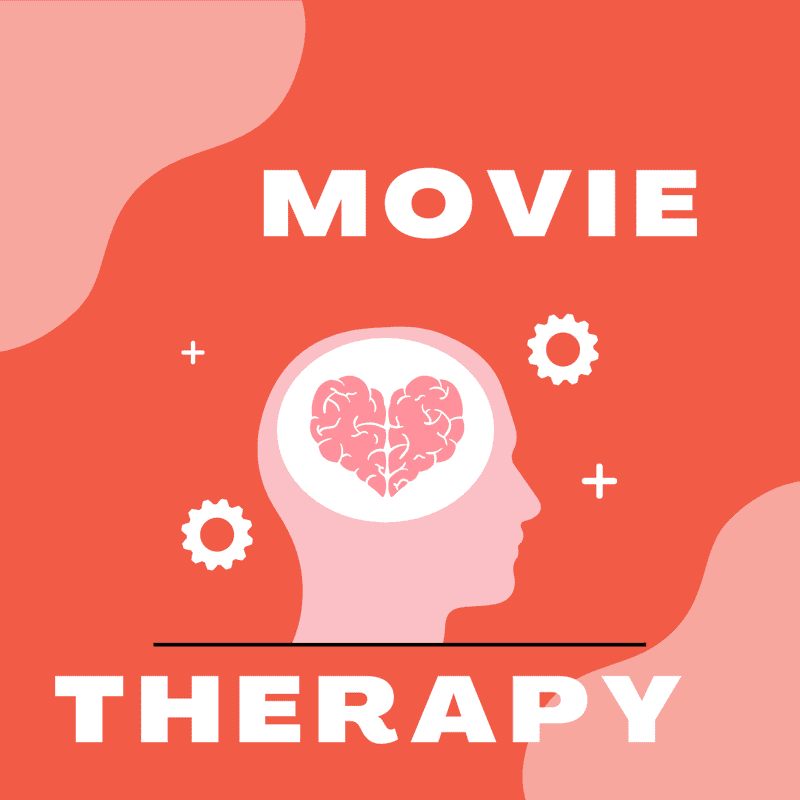 Transcript
[music]
Dr. Melissa Harris-Perry: It's The Takeaway. I'm Melissa Harris-Perry.
Of course, you know by now The Takeaway is ending. After 15 years, our last show will air on June 2nd, but before that time comes, we want to revisit some of our favorite guests. The Takeaway's favorite movie critic duo?
Rafer Guzman: I'm Rafer Guzman. I'm the film critic for Newsday.
Kristen Meinzer: I'm Kristen Meinzer. I co-host the podcast Daily Fail and How to Be Fine, and also along with Rafer, Movie Therapy with Rafer and Kristen.
[music]
Dr. Melissa Harris-Perry: Now, instead of getting recommendations about sappy and sad goodbye movies, we're not doing that around here. In true movie therapy fashion, Kristen and Rafer are bringing us prescriptions about embracing change and making fresh starts. It's great to have y'all back. Thanks for being here.
Kristen Meinzer: Thank you so much for having us back.
Rafer Guzman: Hi, Melissa.
Kristen Meinzer: It's such an honor to be here reunited where we got our start together, Rafer and I.
Rafer Guzman: Indeed, a lot of memories. A lot of memories of The Takeaway.
Dr. Melissa Harris-Perry: I love that in part because The Takeaway in its 15-year run has had many a change and a fresh start. Different hosts, different formats, different ways of constituting itself, so I think this is just part of that metamorphosis. Kristen, let me start with you. Tell us about the first movie prescription you've got.
Kristen Meinzer: Well, when I was thinking about the theme of embracing change, the very first one that came to me was Barb and Star Go To Vista Del Mar. This is a movie that's only a couple of years old that came out in 2021 during the worst of the pandemic, but it really was a movie about embracing change.
Here's the story. When two middle-aged best friends named Barb and Star lose their jobs, they decide that a restorative vacation in Vista Del Mar is just what they need to help them ease into the next chapter, but things don't go quite as planned. There are mystery men, there are villains, there are supernatural things that are happening all around them, and there are so many monkey wrenches being thrown into their getaway that without fortitude and without friendship, they probably would crumble underneath it all, but no, they are very lucky. They do have that friendship, they do have that fortitude.
On top of that, they also have optimism and just a great sense of humor. The movie stars Kristen Wiig and Annie Mumolo. They're just hilarious.
Barb: Stars, did you see that restaurant?
Star: Yes, I'm so excited, it's almost time for dinner.
Barb: And time for a cocktail.
Star: Stop.
Barb: Okay, you go to the bathroom, I'll lay out a bottom top. Do you know what we should wear tonight?
Star: Our evening cool-outs.
Dr. Melissa Harris-Perry: Not evening cool-outs though.
Kristen Meinzer: Oh, yes. Oh, I just love them. I don't know if people can hear in my accent, but I am a Midwestern gal myself, and they are essentially playing two Midwestern auntie types, and I just love how they go with the flow. They're middle-aged and life is throwing them a monkey wrench. Things are not going as planned, and that happens to all of us. Sometimes we lose a job, unfortunately, and then sometimes things get even worse from there.
They definitely do for Barb and Star, but leaning on our friends and laughing at the absurdity of life, all of that can make things more manageable. I hope that everybody out there, whatever changes they're going through, have some friends and the ability to laugh, because it definitely makes things easier.
Dr. Melissa Harris-Perry: Kristen, anyone who cannot hear the Midwest in your accent is not listening closely. I love it. I always feel like I'm either talking to a friend from Fargo, North Dakota, or Milwaukee, Wisconsin. It's really one of my most favorite accents, actually.
Kristen Meinzer: Oh, thank you.
Dr. Melissa Harris-Perry: Now, Rafer, you've got a really different kind of duo protagonist movie. This one's classic. What you've got here.
Rafer Guzman: Well, I've got a movie called Harold and Maude from 1971. This a very famous movie, kind of the original cult movie before Rocky Horror, before Pink Flamingos, there was Harold and Maude. It's the story of Harold played by Bud Cort. He's a very rich, very morbid young man who spends his time staging fake suicides to shock his mother. He'll hang himself or cut his throat or emulate himself in the backyard, and so on. For fun, Harold attends random funerals of strangers, and that's where he meets an 80-year-old woman named Maude played by the great Ruth Gordon.
Maude is the opposite of Harold. She's a rebel, she's a free spirit, kind of a hippie. She poses nude for artists and for some strange reason, she loves to steal cars and she just loves to live where Harold is obsessed with death. Yet these two start a friendship and despite their vast age difference, they fall in love, and here's a little scene from Harold and Maude.
Speaker 1: My boy, excuse me. One moment, please. Who was that old lady who was waving to you earlier?
Maude: Hello, Harold. Can I give you a lift?
Speaker 1: Oh, there you are madam. Were you not the lady who drove my car off yesterday?
Maude: Was that the one with the St. Christopher Metal on the dashboard?
Speaker 1: Yes.
Maude: Then I suppose it was me. Get in now.
Dr. Melissa Harris-Perry: Rafer, I love this. I aspire to be Maude when I'm 80.
Rafer Guzman: Well, she's great and we all aspire to be Ruth Gordon when we're 80. I mean, what a career she had. She started out in the silent movie era and got nominated for three screenplays and just had this amazing career. She was in Rosemary's Baby, of course. She's perfect for that role. It's such a great movie. There was a time, I think when you could see this movie at an art house theater just about once a week. It was playing everywhere all the time. And I pretty much did see it about once a week back then. It's gotten oversaturated and it's fallen off the radar these days, but I think it is really worth revisiting.
I like this movie because it seems like this kind of sick comedy. It seems very morbid and perverse. The humor is very dark, but as it goes on, it gets more and more tender and sincere, and these two characters start to feel very real. In the end, it is a story about change. Maude changes Harold. She gives him a new way of looking at life and a new way of expressing himself. The great thing about it is she teaches him to play the banjo. Like Steve Martin always said, it's impossible to be in a bad mood when you're playing the banjo.
The final scene in the film, which involves that banjo, it's a really happy, hopeful scene after this dark comedy that we've seen and it tells us that Harold is embarking on a whole new life. Whenever I think of that movie, I still get choked up to this day.
Dr. Melissa Harris-Perry: Yes, embarking on a new life and embracing life with all of its sometimes difficult parts, but nonetheless Maude does have that lesson to teach.
[music]
Dr. Melissa Harris-Perry: Taking a quick break, we're going to be back with more movie prescriptions for surviving change and making a fresh start in just a moment. It's The Takeaway.
[music]
Dr. Melissa Harris-Perry: Thanks for being with us on The Takeaway. I'm Melissa Harris-Perry, and I'm still with Kristen Meinzer and Rafer Guzman, co-host of The Movie Therapy Podcast. They're giving us some prescriptions for films that can help you through some of life's big transitions. All right, Kristen, tell us about your second movie. This one, I was like, what? Let's hear it.
Kristen Meinzer: Well, my second movie Prescription is Sister Act from 1992. I think it's impossible to be anything other than smiling and overjoyed watching this movie. It is such a delight. In it, Whoopie Goldberg stars as a nightclub singer. She's kind of naughty. She's kind of edgy. She's very fierce. She's a woman who works in nightclubs, and she is forced to go into witness protection in a convent after witnessing a mob hit. She could not be more of a fish out of water. She does not come from this world. She does not belong in this world, but while she's there, she realizes maybe there's a place for her here.
Sure, it's regimented, sure, the nuns are uptight, but she has charisma. She has great musical talent, and she's able to turn the convent choir around. They're a terrible choir, and she turns them into a soulful chorus, complete with Motown songs that also cross over as being able to be translated as religious songs. She is just terrific in this.
Maggie Smith: A disguise is necessary to protect us all and while you are here, you will conduct yourself as a nun. Only I will know who and what you truly are. You will draw no attention to yourself whatsoever.
Whoopie Goldberg: But look at me, I'm a nun, I'm a penguin. As from now, and until you leave, you are Sister Mary Clarence.
Kristen Meinzer: Oh, it's so good. That's Maggie Smith with her, by the way, the great Maggie Smith. Now--
Dr. Melissa Harris-Perry: Which is part of what sells this, right?
Kristen Meinzer: Yes.
Dr. Melissa Harris-Perry: It is such a perfect casting that it allows you to buy this somewhat unlikely story.
Kristen Meinzer: Yes, yes, yes. The reason I am prescribing this movie is because sometimes we're all thrown into situations that feel wildly out of our purview. They feel like, "How can I survive in this? This is not me. This is not who I am. I don't have the background or the experience to handle the situation." Sometimes we're just like Whoopie Goldberg here. Sometimes we realize that actually we have all the experience we need to handle the situation and maybe to make the situation better than it was when we walked into it. I like to believe we all have that.
It's definitely been the case with me over the years. I've worked in so many industries now. I've lived in so many states and countries. I've had so many experiences, and every time I think, "Oh, I can't handle this," it turns out there was something in my background that actually means I can handle it. I believe that we all have that in ourselves.
Dr. Melissa Harris-Perry: I have regularly threatened my husband that if for some reason our marriage doesn't work out, I'm going to run off to Paris and be a French nun.
Kristen Meinzer: [laughs]
Dr. Melissa Harris-Perry: He regularly points out that I am neither Catholic nor do I speak French but that is the backup plan if it doesn't work out.
Kristen Meinzer: I believe in you. I think you can do that.
Rafer Guzman: You could make that work.
[laughter]
Dr. Melissa Harris-Perry: All right, Rafer, let's talk about your next film because I'm trying to figure out if you're suggesting we should all go on a really intense diet and exercise plan as a result of this job loss.
Rafer Guzman: [laughs] No, I would never prescribe a diet and exercise. Me? No. My film, that I'm going to prescribe is Castaway, which I know is a classic and probably most people on the planet have seen Castaway. Just to refresh you of the story, Tom Hanks plays a guy named Chuck Noland, as in no land. Get it? He's a happy, likable guy. He works for FedEx. He's got a girlfriend, Kelly, played by Helen Hunt. They're both deeply in love. He's really got everything. Then of course, he's in a plane crash, and he wakes up on this tiny island somewhere in the Pacific Ocean, surrounded by junk and debris from the plane, completely alone. He's stuck there for four years.
Of course, he goes a little crazy. Probably the most famous thing about this film is his "friend" Wilson that becomes Chuck's best friend and his confidant. Here's a little scene of Chuck and Wilson.
Chuck: Wilson, where are you? Wilson? Wilson Wilson.
Dr. Melissa Harris-Perry: Oh, I still feel that. I can remember. I thought, "Oh my goodness, I'm getting teary-eyed about a volleyball here." It is a reminder of how much we truly need one another. I think a lot of us re-watched Castaway during the pandemic, early on when we might have felt like we were basically talking to the walls.
Rafer Guzman: It's a very affecting scene with Chuck and Wilson there. I actually just described that to my 10-year-old son at one point, and he started crying just as I was telling him that scene. He's still never even seen the film. The scenes that really get me are in the second half of the film when Chuck returns to civilization and he's facing this world that has moved on without him, his girlfriend who thought she was dead has gotten married. That's got to be one of the best scenes in any movie with Tom Hanks and Helen Hunt. What a great scene.
It's interesting because, in these scenes, Chuck actually starts to miss his life on the island. He misses sleeping on the hard ground. He misses the act of trying to spear a fish for food. Something about that just struck me as really true and really human. As humans, we can adapt to anything. Then once we do, we learn to love it. Then things change and then we have to adapt again. It's always really hard.
I guess the lesson I took away from Castaway was that no matter where you are, you're in the middle. That this isn't it. There's a past and there's always a next step. If you want to keep living, you've got to take that next step. That's the reason that I love Castaway.
Dr. Melissa Harris-Perry: Also thinking maybe we'll go fishing with just spears in our hands as a takeaway team at the end of the show.
[laughs]
Rafer Guzman: Take some sunscreen.
Dr. Melissa Harris-Perry: That's right. Take Oh, take sunscreen. Kristen, tell us about your final movie prescription for embracing change and starting afresh.
Kristen Meinzer: My final prescription is Joan Rivers, A Piece of Work from 2010. This is just such a fantastic documentary. It follows one year in the life of the great, the very, very funny Joan Rivers. It was filmed when she was 75 and coming out of what she personally considered a down year after 40-plus years of ups and downs as an actor, writer, comedian, and so on. Along the way in the film, she reveals some of her darker moments, her biggest struggles, and her incredible work ethic, along with lots and lots of biting which she is so funny. She is so smart.
She is so strong, but noticeably not always as strong as we think she is.
Speaker 2: Well, you're welcome, please. This is Joan Rivers.
[applause]
Joan River: How depressing is this? [laughter] 40 years in the business, and this is where you end up. No Vegas, no giant club dates. Kathy Griffin has taken all those. Wouldn't kill you to get me another commercial.
Speaker 3: Okay.
Dr. Melissa Harris-Perry: Man, that one feels like maybe I can't watch it yet.
Kristen Meinzer: You don't have to watch it now, but Melissa, when you do get around to watching it, I promise you, you will get something inspiring out of it because this is how I see it. Even a legend like Joan Rivers has had lots of down years. This is not her only down year in this movie. She's had many, many ups and downs, times that could have broken her, but she chooses to keep working in the movie. She chooses to keep evolving and trying new things. We see her take all sorts of risks. She's literally in her mid-70s while she's taking all of these risks and trying all of these new things. It's just so inspiring.
I'll also add that this film has a very special place in my heart because when she was on her press tour for it, Rafer and I got to interview her, and she ended up being our very first celebrity interview for the Movie Date Podcast. There is a special place in my heart for this movie, for personal reasons, full disclosure. Above all, what gets me about this movie is it's never too late. You can be 75 and start over again. You can reinvent yourself. You can try new things. You know what, we all have tough times, but we have what it takes to get through it and try something new like Joan Rivers.
Dr. Melissa Harris-Perry: I love that she was your first celebrity interview. She's a good one. What a great connection point. Now, Rafer, this one, whew, let's hear your, I think a little bit out-of-the-box, final pick.
Rafer Guzman: Is this out of the box? The movie that I'm picking is Inside Out, the Pixar movie from 2015. I just, as Kristen, I think knows, I loved this movie so much when it came out. I never stopped talking about it. I fell all over myself praising it. My review was probably embarrassingly gushy. It's the story of two emotions. One named Joy with the voice of Amy Poehler, and one named Sadness voiced by Phyllis Smith. This is your classic Pixar buddy comedy with these two opposing personalities that are having these adventures inside the brain of a preteen girl.
They go to all these abstract, but funny-rendered places like the Train of Thought and Friendship Island, and Dream Productions, which is basically a movie studio in the mind. This movie just does this amazing job of bringing these abstract concepts to life and these really funny, clever ways. Here's a little clip.
Joy: Oh, sadness. I have a super important job just for you.
Sadness: Really.
Joy: Follow me.
Sadness: What are you doing?
Joy: And there. Perfect. This is the circle of sadness. Your job is to make sure that all the sadness stays inside of it.
Dr. Melissa Harris-Perry: Oh, Rafer, I remember this movie so well because my eldest was a 13-year-old girl when it came out. Oh boy, I felt like, I had been given a passport to her brain.
[laughs]
Rafer Guzman: Yes, I would imagine that would hit pretty close to home. My kids were not that old at the time. Well, the reason I picked this movie is, like I was saying, it all takes place inside the preteen brain of this girl named Riley. She's going through change. Her family has just moved from Minnesota, call out to Kristen there. From Minnesota to San Francisco, when her father gets a new job and it's this huge change. She doesn't want to leave her old life. She's afraid of what her new life might be. We're seeing Joy and Sadness have these back and forths and going on this adventure.
I guess the one thing I really liked about this movie is that it shows that Sadness has its uses. Joy does not want to admit that but in the end, she has to admit that Sadness is important. You have to feel sadness. You have to express sadness and move through it. You can't just bury it or shut it off if you're really going to move forward. I found that really, really profound when I saw that movie for the first time. That's my prescription Inside Out.
Dr. Melissa Harris-Perry: I love these prescriptions. We'll definitely be taking you all up on them. I hope for everybody listening who are going through their own moments of change or fresh starts or moments that might feel scary, that these prescriptions work out for them as well. Rafer Guzman is film critic for Newsday. Kristen Meinzer is culture critic and host of the podcast, By The Book. Together, they host the podcast Movie Therapy. Thanks for being here, one last time.
Kristen Meinzer: Thank you so much.
Rafer Guzman: Thanks, Melissa.
[music]
Copyright © 2023 New York Public Radio. All rights reserved. Visit our website terms of use at www.wnyc.org for further information.
New York Public Radio transcripts are created on a rush deadline, often by contractors. This text may not be in its final form and may be updated or revised in the future. Accuracy and availability may vary. The authoritative record of New York Public Radio's programming is the audio record.