An Inside Look at Anti-Union Meetings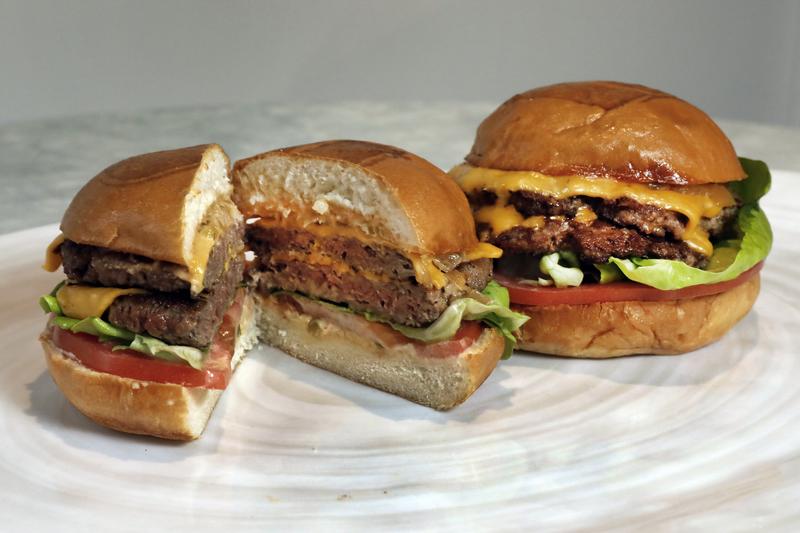 Transcript
Melissa Harris-Perry: This is The Takeaway. I'm Melissa Harris-Perry. Now, if you've seen the show Superstore that ran on NBC, you know that most of the storyline revolves around the many labor issues affecting its characters. Much of the time, workers are trying to unionize while management tries to prevent those efforts.
Speaker 1: Studies show that employees at a non-union facility are more engaged and happier.
Speaker 2: Yes. Don't try to come between me and cloud nine. That's my bae.
Melissa Harris-Perry: New reporting from The American Prospect tells the inside story of real-life anti-union action in a plant-based meat company in North Carolina, known as, and I swear, this is the truth, No Evil Foods. Workers at No Evil Foods started a union drive in early 2019. Before the vote scheduled in February of 2020, management hired a consulting firm that specializes in union avoidance and held mandatory meetings for employees. Here's one of the No Evil Foods managers talking to workers in one of those meetings.
Speaker 3: Why am I making all these points about the importance of investment dollars? Well, because it's a very real risk that having a union at No Evil Foods will greatly impact our ability to continue raising capital, which risks the survival of our business.
Melissa Harris-Perry: David Dayen, executive editor of The American Prospect and author of the recent article Anatomy of an Anti-Union Meeting, walked us through the union drive at No Evil Foods and what has happened to workers since.
David Dayen: No Evil Foods is a vegan plant-based foods company and their workers organized to have a vote on whether or not to join a union. The vote was in February of 2020, right before the pandemic. Prior to that, No Evil Foods, in association with a corporate consultant that specializes in union avoidance, did a series of mandatory meetings for all employees which were pitched as informational sessions to explain what union membership would be all about, at least from management's perspective. This is a very common technique that's done during union drives and I got to listen to about five or six hours of these meetings, and they were absolutely fascinating to hear the way in which it's almost a psychological warfare that the company engages in to make the workers feel like a union would not operate in their interests.
Melissa Harris-Perry: Part of what was so stunning about your piece is, as you say, there is audio. We can actually listen to it. It's not just what the workers are reporting to us, but we can hear for ourselves. How in the world did you get this audio?
David Dayen: [chuckles] Well, workers taped it, is the answer, while they were forced to sit in these meetings and we don't normally hear it. I mean, usually, even union organizers are not allowed to be onsite. It's employee-only meetings. Sometimes you get snippets here and there and you hear about it, but this, to be able to hear five or six hours of it, you get these frames that keep coming up again and again.
One of the perfect examples is just this idea that there are employees and employers and there's this nice, happy family relationship. Then this third-party union comes in and is going to ruin everything. Almost the structure of these very tense, mandatory meetings, this tension being built, there's a relationship between that and the union almost being seen as the cause of that tension, which can only be relieved by voting it down. It's a very interesting psychological, almost, dynamic.
Melissa Harris-Perry: For me, when I read about that frame and when I listened to it, now I acknowledge that there are some very important differences here, but it is not that different just as a discursive strategy than the strategy of Confederates prior to the civil war, that there was an idea that the enslaved and their enslavers were actually all in a very harmonious social relationship and that it was literally the union that was coming in to bust this up. It was the same framework, of course, that was used with this notion of outside agitators coming in to try to integrate the south. I mean, so much so from that script, but I think what was most surprising for me is that No Evil Foods is presumably a progressive company.
David Dayen: Well, that's certainly their branding, their messaging. They, obviously being vegans, they have this relationship with living a progressive life. They have these brands, their fake chicken product is called Comrade Cluck. Their fake chorizo product was called El Zapatista until the people in Chiapas got wind of that, and then they had to change the name, but they have this messaging and that actually, I think, helped them in this campaign to say, "Hey, we're just like you, we're progressive. We believe in helping our workers. We just think that the union is not right for us." That was through the way that they went through it and that sort of messaging from management, that they were actually progressive and willing to help the workers, I think helped carry them through.
Melissa Harris-Perry: Let me just begin by, in part, taking the other position, saying, okay, are they right? One of the claims that No Evil Foods was making, that I could hear them make in the audio is that there wasn't enough money coming in in revenue yet to be sustainable, so they had to get investors and that if the union came in, they might lose investors. Is there any extent to which that's true? That they were informing their employees of something maybe their employees didn't know.
David Dayen: That really skirts the line of being legal. I mean, it is illegal for an employer to say that, "If a union comes in here, we're going to shut down." It was clever the way that they got that impression across the workers. They said, "We're not going to shut us down, but our investors who help carry the business, they might pull out their money and that might shut us down."
It's pretty problematic to me to have that be the message taken away from this union drive because there really are laws against saying that you're going to shut down a business if the workers decide to use their collective bargaining rights. That's one of the main things there. I guess the second thing is that the idea that a startup company cannot afford to treat their workers well, is almost, in some ways, belied by what No Evil Foods was trying to do, they did offer health benefits. They did offer a wage that was higher than the average wage in the region. They were able to provide this. From the perspective of the workers, they just wanted the ability to organize so that they could have some say in how things were conducted in the workplace and some job security on the back end. Of course, that proved to be very prescient.
Melissa Harris-Perry: Indeed. Let's talk about that timing a bit because whatever else, whether it was on the line of being illegal, it certainly ended up being effective. Workers voted down the union just before the start of the pandemic?
David Dayen: That's correct. They voted it down by a pretty wide margin.
Melissa Harris-Perry: Do you have a sense that, that decision was based primarily on what they had come to understand from these so-called informational meetings?
David Dayen: From what I know of talking to workers who were organizers, they were fairly confident that they had the votes to form a union prior to these meetings. After it, all the people who were on the fence just went in the other direction.
Melissa Harris-Perry: Obviously then the pandemic hits and what happens to the workers?
David Dayen: Well, the pandemic hit and there were questions about they could continue in very close quarters. No Evil Foods offered workers, a pretty bad set of choices that had to be made within 24 hours offering some severance money if people wanted to quit, but they would have to sign a nondisclosure agreement that would hold No Evil Foods harmless from a variety of potential violations. They could not sign the NDA and then get no severance and quit or they could stay and there would be some hope of a pay increase later down the line, but only if workers had perfect attendance for 90 days.
That is not a set of options that I assume would have been in place if there was a union on the other side. About 13% of the workers took the buyout. Many of the top organizers of the union effort ended up being fired for various reasons claiming violations of work rules. One of them was because a woman was told her shorts were too short. It seemed to be some retaliation.
There was a settlement with the National Labor Relations Board, that No Evil Foods had to pay $40,000 to two of the workers who were fired. Then the coup de gras at the end here, in June, every worker at the plant in North Carolina lost their job. No Evil Foods decided to outsource the production of their products to a separate manufacturer and eliminated the need for this workforce. Obviously, if there was a union, there would be a negotiation. There would be warnings. Workers were given absolutely no notice. They didn't get any severance state. The health benefits were immediately canceled and all they got was a flyer for a job fair in the area. That was the only thing that they received. It was almost the perfect way of showing how important a union job would have been to a group of workers.
Melissa Harris-Perry: The business interest that is No Evil Foods, is it now free to just continue to do business in other states, cities, localities maybe even right back here in North Carolina, or is there any penalty for these actions?
David Dayen: Well, outside of the National Labor Relations Board settlements that resulted in a $40,000 payout, no. No Evil Foods is not a union facility. They were allowed to get rid of all their workers and outsource production. They, as of 2020, were in something like 5,000 stores, so you can still buy the products and they're going on. I think the story is a lesson in the tactics that businesses use to prevent union membership, but also a lesson in why that union membership might be needed from the worker's perspective.
Melissa Harris-Perry: In this point, that it's a lesson in it, what are some of the lessons that unions can draw? I guess I'm thinking specifically that-- the unions in North Carolina, I'm thinking about the Smithfield pork processing plant here in North Carolina. I think it took 10 years of some pretty aggressive anti-union activity, overcoming that to finally establish a union there. I can't imagine that any union organizers in the state didn't know that there would be resistance. Are there particular lessons that we can draw from this experience for those who might be hoping to do union organizing in the future?
David Dayen: Well, as you say, union organizing is a game of inches. It's a back-breaking process. It does take years and it takes a lot of member education. I think what's interesting here is because we have this blueprint, we have this real-time, real-world example of the arguments that are made and the tactics that are used to try to bust a union, I think organizers can take a look at that and anticipate some of the things that would be done in their own workplace. They can move to try to preempt those before they happen.
Melissa Harris-Perry: I want to go a little bit further south. Can you talk to us about what happened in the Amazon union initiative in Alabama and the National Labor Relations Board's preliminary recommendation about that?
David Dayen: Yes. Amazon warehouse in Bessemer, Alabama was under a union drive. It was a several-week-long mail-in vote. Amazon won that election by a somewhat healthy margin. The union, which is the Retail Workers Union, decided to complain about tactics that were illegal. They got a preliminary ruling from the NLRB, saying that yes, there were some improprieties here and there might need to be a new election rerun at Amazon. Some of that involved anti-union meetings that were mandatory, much like at the workplace at No Evil Foods.
Another part of that was a mailbox that was placed on the facility at the warehouse at Amazon, that seemed to suggest that Amazon would know when people were voting and perhaps even what side they were voting on, which would open them up to potential retaliation. I think that was a big part of the NLRB decision. Either way, it's notable because usually, you don't see a lot of consequences come out of these kinds of severe tactics to prevent a union from forming. To have it happen at a business like Amazon, which at this point has almost a million workers in the United States could be very consequential.
Melissa Harris-Perry: David Dayen, executive editor of The American Prospect and author of the recent article, Anatomy of an Anti-Union Meeting. David, thanks so much for joining us.
David Dayen: Thank you.
Melissa Harris-Perry: We asked No Evil Foods for a comment on this story. Their response is posted at the takeaway.org.
Copyright © 2021 New York Public Radio. All rights reserved. Visit our website terms of use at www.wnyc.org for further information.
New York Public Radio transcripts are created on a rush deadline, often by contractors. This text may not be in its final form and may be updated or revised in the future. Accuracy and availability may vary. The authoritative record of New York Public Radio's programming is the audio record.