How Old Are You In Your Head?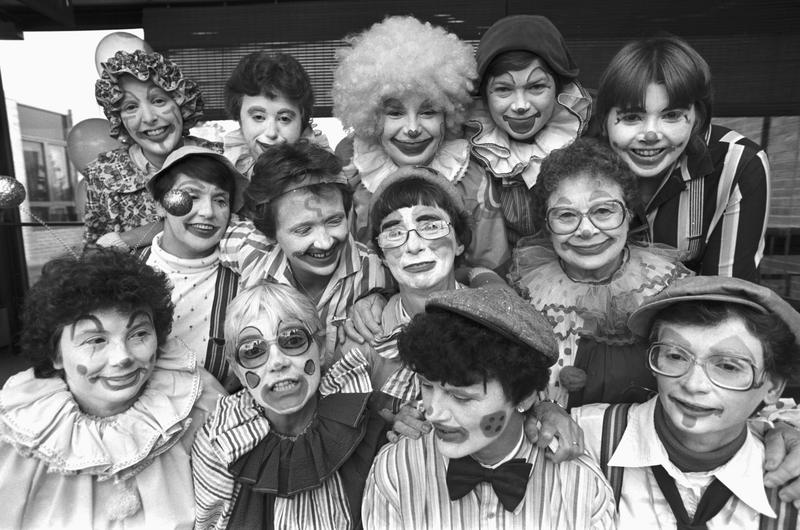 Transcript
Dr. Melissa Harris-Perry: You're listening to The Takeaway. I'm Melissa Harris-Perry.
All right, two quick questions. How old are you? Now, how old are you in your head? These are the questions Jennifer Senior, staff writer for The Atlantic, posed in her recent piece. In it, she explores the puzzling gap between chronological age and subjective age. She and I started our conversation with the same questions.
Jennifer Senior: My chronological age is 53, and in my head, I am 36. How about you, may I ask?
Dr. Melissa Harris-Perry: It's funny, I am 49, but I have long had a practice of calling myself whatever I am turning that year. I've definitely been saying for about a year that I'm 50. But I will say I do probably feel 27 most days. If someone asks me, "How old are you?" I go, "Oh, I'm a 50-year-old Black woman." Because I feel really proud to be like a 50-year-old woman.
Jennifer Senior: I feel that way too, that if you reach a certain stage and you're not invisible and you're in your 50s and you're a woman, it's very exciting. I also trained myself while I was even 48, probably, to start saying that I was 50 just so that when the odometer flipped, I would be okay but that's different from how you actually-- I still sometimes look in the mirror and think that there's been some kind of system malfunction. I mean, I can't really believe that I am staring at my 53-year-old self. It just feels absolutely like some mistake has been made.
Dr. Melissa Harris-Perry: Jennifer's research uncovered some fascinating patterns.
Jennifer Senior: It turns out that very few people actually identify with their chronological age and that if you are north of 40, you will shave on average 20% off of your age in your head. That's how old you think you are.
Dr. Melissa Harris-Perry: She noticed something else as well.
Jennifer Senior: My informal experience with getting a cascade of replies after I wrote this piece is that men shave a lot more in their head. They shave a lot more years off. I can't believe how many men I speak to who are still teenagers in their head. I have spoken to almost no woman who has said that. I don't know why men are so identified with their adolescence, but it's something that I do continually hear, but I should say that's an empirical finding, not one that the data seems to suggest.
Dr. Melissa Harris-Perry: Speaking of a flood of responses, we got some calls from our listeners here at The Takeaway, and I want to take a listen. Here is one from Christine in Minnesota.
Christine: This is Christine in Maple Plain, Minnesota. I am 73 years old, and I feel 28. I believe I feel 28 because at that time I didn't have children yet. I was still single. I was independent and living the life I chose. Right now, my children are gone, I'm single, I'm independent, and I'm living the life I choose, so it sure feels 28 to me.
Dr. Melissa Harris-Perry: I love that so much, Christine.
Jennifer Senior: I love that too. [laughs] That's so great. I love that she sees the symmetry and that she's not slathering it with any negatives like 73, but it's different because my knees hurt, my hip needs to be replaced. She's just saying, Now I'm reliving it. Now I've got the exact same unfettered, carefree existence I had when I was 28. That's gorgeous. I think a surprising number of people actually rewind the tape. I hate to say this to the time before they had kids.
I mean, I actually did that. 36, I knew I was going to have a kid, but I didn't yet have one. It was sort of at a time when I felt like my potential and my competence were in perfect equipoise. I knew what the contours of my life were going to look like, but they hadn't been filled in, so my life wasn't predictable. I think that there's probably less predictability right now to Christine's life.
Dr. Melissa Harris-Perry: As we think about the difference between how old we are and how old we feel, here is what some of you told us.
Josh: Hi, my name is Josh, and I live in Tacoma. I'm 23, but sometimes I maybe naively feel like I'm wise beyond my years, and other times I recognize when I just have a childlike wonder about something. I have gray hairs and facial hair, and sometimes I don't get carded at the bar. I really have no idea how old I am in my head. Maybe one day I'll figure it out, maybe not.
Dr. Melissa Harris-Perry: Jennifer, I want to hear you react to Josh here. How is it that in our youth, we think about age?
Jennifer Senior: The same study that I was talking about before that showed that if you are 40 or over, you are inclined to shave roughly 20% off of your age in your head. If you are 25 or younger, you think of yourself as older, which makes a lot of sense if you've had a passing acquaintance with a teenager or a person who's 23, that they're anxious to be older and to have more responsibility and to have more independence.
25 seems to be this kind of interesting cut off line, maybe because between the ages of 15 and 25, we have so many significant first experiences, whether it's first kiss or first sexual awakening, living on your own without your parents' watchful gaze, you drive, you vote, you do all these things. People have more memories from that period in their lives. That period of your life is lived with great intensity.
It makes sense that once you're sort of north of 25, you might be sort of yanked back toward that age, but while you're that age, you're sort of looking for more responsibility and more independence, so you might be aiming older. I'm interested in the fact that he thinks of himself as an old soul. There's not a lot of great research about this, but it's definitely a thing. I felt that way. I don't know about you, but I like what he said. I think that they can all simultaneously be true and people can be several ages at once.
Dr. Melissa Harris-Perry: It's interesting. I definitely felt older my whole life, but I've always thought of that as relational. My four siblings range in age from 7 years older than me to 12 years older than me. I was listening to older music and I do wonder about that relational. The only time I really feel my age, I suppose, is in relation to noticing that my nieces are now in their 30s or that my eldest daughter is now in her 20s. I'm like, "Oh, that must mean I'm not in my 20s and 30s anymore."
Jennifer Senior: It must, but I think that's the other thing. People who identify as older tend to describe these experiences where they were very influenced by their grandparents. They love their grandparents, they spent tons of time with their grandparents. Or here's another example. You just gave it to me and I've never actually heard it, but it makes perfect sense. You were surrounded by all these people who were 7 and 12 year-- That's going to make you play up and think of yourself as older. I mean, you didn't have a choice. Even if you wanted to be five, they were probably willing you into the role of a 10-year-old just so that they wouldn't be bored by you.
Dr. Melissa Harris-Perry: We've talked about how our children having them or not having them might help us to see ourselves in particular kinds of ways, but we haven't talked so much about how our parents aging, and particularly, if our parents are aging with illness, how that might affect our own understanding of our age in our head. I'm just wondering about not only our relation to those younger than us but to those older than us in terms of how we see ourselves.
Jennifer Senior: Well, it's a great question, and social science doesn't offer a lot of creative answers to this, right? No matter how much spear ranking I did in the archives to try and find good answers, they give very crude responses. Something that somebody tweeted at me after this piece came out that I was very struck by was she said, "I'm in this perpetual caretaking role with my husband who's got Alzheimer's. I don't feel young at all." If you're in a caretaking role or you're looking at your parents getting older, you're just living in the reality of what it means to get older. I think that how could it not have some kind of cumulative unconscious effect, that would make a lot of sense.
Dr. Melissa Harris-Perry: Quick pause, more with Jennifer Senior when we come back. It's The Takeaway.
Matt Leduke: Hi, I'm Matt Leduke calling from Ogden, Utah. I am going to be 50 this year, but I still feel like I'm about 18 years old. I teach high school and the kids here keep me young.
Dr. Melissa Harris-Perry: You're still with The Takeaway. I'm Melissa Harris-Perry. I'm still talking with Jennifer Senior, staff writer for The Atlantic. She's been helping us get inside our own heads and reflect on how old we are and how old we feel. In her recent piece for The Atlantic, Jennifer explores why the age you think you are is probably pretty different from your actual age. Kind of like Maryanne from North Carolina.
Maryanne: My chronological age is 73. However, I feel 30. Why? Because I am helping raise three grandchildren. I have two part-time jobs and involved in a lot of community programs and I hope I can continue forever.
Dr. Melissa Harris-Perry: We heard from so many of you about this. Pretty clear that a lot of us are living with meaningful perceptual gaps when it comes to our age.
Liz: I just turned 63 recently. My name is Liz from Mountain View. I feel pretty strong and relatively young, but I think I feel 63, which is what 63 should feel like. Still vibrant, still going and after the pandemic, I've let my hair go gray. I'm embracing this part of my life, but in a good way.
Dr. Melissa Harris-Perry: What do you make of Liz?
Jennifer Senior: There is another body of research that I love. Becca Levy has done this at Yale. She's an epidemiologist and she is basically shown that people who have a positive attitude toward aging tend to age better. It is also true that people who think of themselves as younger in their heads, also age better. It would seem that these two bodies of literature of scholarship are intention with one another, that they are quarreling.
You could argue that they are in fact complimentary and that what's really going on is the following, in both cases you see yourself as useful. She's saying, "I'm 53 and I'm loving it. I'm awesome at 53." You said it at the beginning of the show. Like I'm a 50-year-old Black woman and look at me. People who are comfortable in living in their skin and think that they have a lot to offer as an older person.
I think are speaking the same language as someone who's saying I'm 35, because in their head they're thinking, I still have all these pivots left. I have many generative years left. That's what the caller just said, "I'm embracing this. I'm feeling pretty young. I'm feeling pretty healthy. I'm generative." What's the issue? No issue.
Dr. Melissa Harris-Perry: Let's listen to one more here. This is Todd from Illinois and I wonder if maybe he's going to give us an answer to the question that you raised earlier about men and how they think about their age.
Todd: Hi, this is Todd Lee from Oak Lawn, Illinois. In reality, I'm 56 but when I take my daughter to an amusement park like Six Flags, I'm younger than she is. When I look at a pretty woman, I'm in my 20s. When I go to a museum, I'm in my 40s. When I go to work, I'm in my 50s, but when I get out of a chair, I feel like I'm about 95.
[laughter]
Jennifer Senior: It scans, that's about right.
Dr. Melissa Harris-Perry: I thought that was great, but I wondered about especially in the first part where he's like, when I take my daughter to the amusement park, I'm even younger than her. It speaks both to the fluidity of age as you were talking about, but also to the idea that there might be moments of that carefree teen experience for some men that gets revived in these moments of sport or amusement.
Jennifer Senior: They are so much more in touch with it than I think women are. I think that women have this ticker tape of worries and concerns that run through their heads, that it's just constantly whipping through your head. No matter how unbuttoned I get and how carefree I am, I'm still making lists. I just wonder about this. Again, I've got no proof, but if I had a dime for every guy who has since told me that they feel 12, that they feel 16, that they feel 11, that they feel seven on Sundays or all the time, I would quit my day job. I'd be done. I can't believe how many of them say it to me.
I do like as you said, that was the best case study of the fluidity of age in our heads. He's 50 at work, he's 40 in a museum. He's this restless 20-something when he is looking at a beautiful woman and his knees tell him that he's 80 or 90 or whatever. Yes, it scans.
Dr. Melissa Harris-Perry: A final question. Is there a moral to this story? Is there advice that we should be taking?
Jennifer Senior: Oh, God. I'm very, very [unintelligible 00:14:14] to be prescriptive about anything. It's not my sensibility. I never know how to-- I think that if you can embrace your age, that obviously has lots of health positive consequences it would seem, but you can't do it in a fake way. You have to actually honestly believe it. It has to be a real belief.
Unfortunately, I don't have any.
If people are looking at this segment it's like, "Hey, how can I live longer? I can't do it." I will say this, if in your head you are younger, you should not judge yourself for that. You are very typical and it is not a sign of immaturity or of age denialism. It could be a very positive sign that you really do think that you have a lot left to give this world. I would say refrain from judging yourself. That would be my final word.
Dr. Melissa Harris-Perry: Jennifer Senior is a staff writer for The Atlantic. Jennifer, thanks so much for taking the time with us on The Takeaway today.
Jennifer Senior: This was a ball. Thanks.
Dr. Melissa Harris-Perry: Here's a little bit more from some of you about how you are feeling about your age.
Michael: Hi, this is Michael from Portsmouth, New Hampshire. I am physically 46 years old, however, I feel that I'm two ages. I'm 14 years old because I enjoy my bicycles, building things, nature, the beach, as though I was still 14 years old. However, mentally, I believe I'm 75 or thereabouts because I'm effectively telling everyone I see to get off my lawn.
Deborah: Hi, this is Deborah from Cascade in Colorado. I'm really 70 years old, but I don't think bodies and minds age in the same chronology that calendars do. Some days I feel fairly old because of the aches or just fatigue, other days I feel fantastic like I'm ready to go run around the block.
Scott: This is Scott from Azusa, California. I appreciate the work of doctors Donald Hoffman and Bernardo Castro. In terms of age, I am at one with the infinite field of consciousness, which has no beginning and no end. In my true identity, I am really without age.
Tommy: This is Tommy Springfield, Oregon. I tell people I can go from 6 to 60 in six seconds. Actually, I'm going to be 73 this year. Over the years I learned that this is your life and this is your life to live and you don't have to follow any taught things. That all you need to do is be happy, live your life, do the best you can in wherever situation you are in.
Copyright © 2023 New York Public Radio. All rights reserved. Visit our website terms of use at www.wnyc.org for further information.
New York Public Radio transcripts are created on a rush deadline, often by contractors. This text may not be in its final form and may be updated or revised in the future. Accuracy and availability may vary. The authoritative record of New York Public Radio's programming is the audio record.