How Crime, Technology, and Civil Liberties Collide Through Geofence Warrants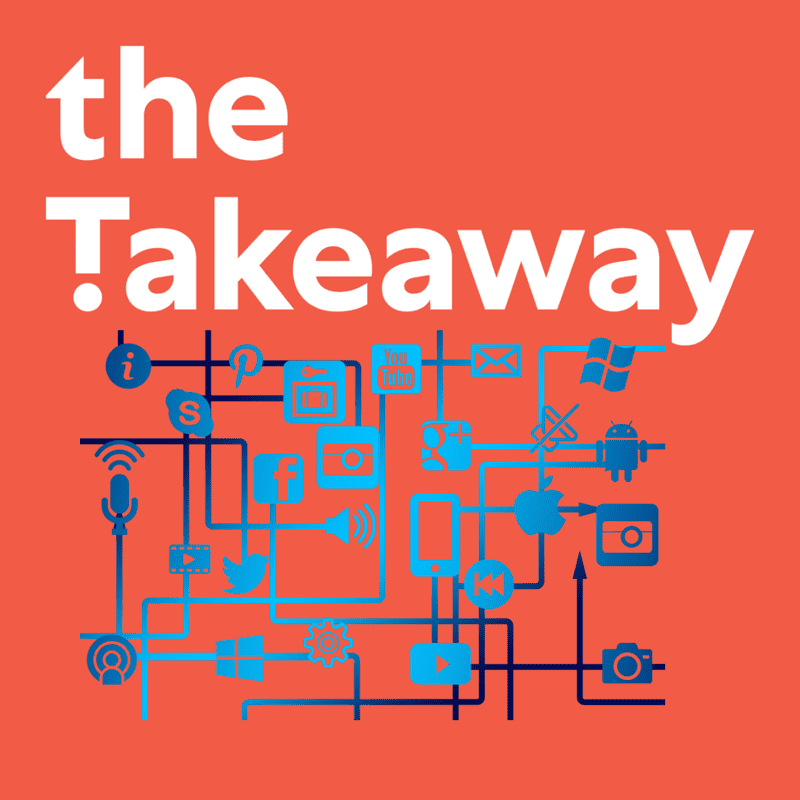 Transcript
[music]
Melissa Harris-Perry: This is The Takeaway. I'm Melissa Harris-Perry.
[music]
Melissa Harris-Perry: On March 5th, 1976, a man robbed the Maryland home of Patricia McDonough. She got a good look at his face and a glimpse of the 1975 Monte Carlo that he drove off in after the robbery. She told the police about both and a few days later, she started getting threatening phone calls, and she saw the Monte Carlo in her neighborhood again. Patricia took down the license plate. Police ran the plate and found the suspect's address.
The police went to the phone company and asked for a pen register to be installed on the suspect's line. Now, a pen register that kept track of all the phone numbers dialed. Sure enough, within a day, the pen register recorded a call from the suspect's home to Patricia's. Police then got a warrant. They searched the suspect's house and there they found the smoking gun, a phone book with the corner turned down on the page with Patricia McDonough's number.
These are the facts of the case that made it all the way to the Supreme Court and resulted in the Smith v Maryland decision of 1979. The question, could the information obtained from the pen register be used, or did the suspect have a reasonable expectation of privacy about the numbers he was dialing? Listen, 1975 Monte Carlos, landline, pen registers, phone books, this is about as high-tech as it got in the disco era.
Speaker: Just one more thing.
Melissa Harris-Perry: Today, that decision in Smith v Maryland has taken on renewed importance as law enforcement are increasingly using what are known as geofence warrants. No longer working with a local phone company for information on a single suspect. Geofencing allows law enforcement to work with Google to cast a wide and indiscriminate digital net over space and time.
Jennifer Granick: It is a technique that enables law enforcement to identify people who were near a particular place at a particular point in time.
Melissa Harris-Perry: That's Jennifer Granick, Surveillance and Cybersecurity Counsel with the ACLU Speech, Privacy, and Technology Project.
Jennifer Granick: It is what we refer to as a reverse search technique, where normally you have a suspect and you go out and collect information about that suspect. In the geofence and other reverse warrant situations, you have no suspect and you're looking for leads. The technique allows police to comb through the data of multiple people, hundreds, thousands, even tens of thousands in order to try to find leads and identify people who were near the relevant location during an offense.
Melissa Harris-Perry: Now, let's say you go out for the evening from 7:00 PM to midnight and in that time, your house is robbed. Here's how law enforcement could use a geofence warrant.
Jennifer Granick: What the police could do is identify the geographic location of your house, and then go to Google and say, "Tell us all the devices in your records that were present in this particular location where your house was." If phones are logged in or using Google services, they create location records, which Google can turn over to the police. Those records can be used to basically identify people who are in the right place at the wrong time or the wrong place at the right time.
Melissa Harris-Perry: Civil liberties advocates like Jennifer have real concerns about the privacy violations associated with this process.
Jennifer Granick: In US law, the warrant is considered the best and most protective legal process. Although, certainly, it was a technique that was in a time long before reverse search warrants, such as geofence warrants were ever contemplated, but the police will take that warrant to Google's law enforcement compliance staff and serve it on Google and then Google officials will respond to that warrant.
The process doesn't change the fundamental nature of geofence warrants, which is that it's a sweep through many, maybe even tens of thousands of people's private information, but it is Google's effort to try to deal with a world where increasingly police are knocking on the door and ask for this information.
Melissa Harris-Perry: The increase Jennifer mentioned it's more than a slight uptick. According to data released by Google, federal and state law enforcement agencies issued just under 1,000 geofence warrants back in 2018. In 2020, the number of warrants issued was over 11,000. Now, last month, a ruling out of Richmond, Virginia gave advocates like Jennifer some hope.
In this case, a federal judge ruled that the use of a geofence warrant to make an arrest in a 2019 robbery case violated the Fourth Amendment, which protects against unreasonable search and seizure. I wanted to use this moment to find out more about how geofence warrants are used, but as Jennifer told me, there's still a lot we don't know about them.
Jennifer Granick: One of the big problems in this area is secrecy. These kinds of surveillance techniques take place in secret because they're in the investigative stage, but courts almost never then are unsealing applications or orders or legal analyses about whether this technique is valid in how it's being used. Nevertheless, we do know that this technique has been used to spy on protestors.
For example, police used the geofence technique to spy on people who were participating in a protest of the murder of George Floyd and in other contexts where there have been activists and people out on the street. It's a technique that is very powerful and does not have nearly enough public scrutiny.
Melissa Harris-Perry: You begin to allude to the idea that a company like Google, Google, in particular, does have some interest in providing some level of protection for their customers, presumably because this could be bad for them in the market. How have companies like Google responded to these requests?
Jennifer Granick: Google, in particular, is the one we look at because Google's the company that has this huge repository of location data, the central vault, as do phone companies, but the technique there is a little bit different. With Google, they have developed this three-step process where first they will identify all the accounts or all the devices that their data locates within a particular geographic area but instead of disclosing the identity or identifying information of those accounts right at that point in time, they give pseudonymized or anonymized data to law enforcement and they ask the police to narrow it down so that they're not turning over the identifying information of too many people.
Then law enforcement will narrow it down based on particular characteristics of how the data points appear to have moved in space during the relevant time period, and then Google will give more information about those particular data points. Now, we don't know how many data points is too many and how many are too much. We don't know exactly why law enforcement picks certain accounts and not others.
None of this is something that has been revealed or that we even think that courts are supervising. This is just like a negotiation between a private company and police. At that point, Google will give law enforcement data points or more information about the location of these accounts they've identified as being of interest, even outside of the timeframe and the geographical limitation that is in the warrant. That's stage two, basically giving law enforcement more anonymized information to hopefully narrow down further.
Then, once that's happened, law enforcement will say, "Okay, we want identifying information. We want to know who these particular accounts or who belongs to these particular location data points." That's the third stage. Then, at that point, Google will give over that information. Again, we don't have any insight into whether that's 1 person, 20 people, or however more
Melissa Harris-Perry: Do you have a sense of how frequently the geofence warrants have resulted in wrongful arrests?
Jennifer Granick: Again, we don't know that because when somebody's wrongfully arrested and that mistake is found out, they're probably really happy and the case is dismissed and they go away and we don't find out. We do know of a few instances. There was a case that was reported in the newspaper where a gentleman would frequently ride his bike around his neighborhood, which also included driving by a house that was burglarized, and he was identified and arrested as a suspect for the house burglary.
We also know about a case where a man was falsely accused of, again, I believe it was burglary, but it was actually his stepfather or his mother's boyfriend who had been driving around in his car. We know that it happens. We just don't have data or insight on how often it happens.
Melissa Harris-Perry: Now, last month, a federal judge in Richmond, Virginia, ruled that the use of a geofence warrant was unconstitutional because it violated the Fourth Amendment. What might that mean for the future of geofence warrants?
Jennifer Granick: It's an important ruling. It's an important ruling for a lot of reasons. One is it tells us a lot more about how the process happens, its inaccuracies, and how many people are affected than we really knew before because this case was publicly litigated.
Then the second thing is when a court says this is unconstitutional, the court didn't say it's unconstitutional in every case, but it's going to give pause to law enforcement when they use it. The police are going to be incentivized to be more careful about how large the area they're searching is, how specific the search terms are, and that sort of thing. Ultimately, the real question that now is going to have to hang over investigators' heads is, "If I'm using a technique that sweeps up so many innocent people?"
That basically can wrap people who have nothing to do with the offense into the realm of being suspects. "Is this the kind of technique I really want to use, or should I try to use something more targeted and more specific that doesn't have the same kind of collateral effects on the public that geofence warrants do?"
Melissa Harris-Perry: My privacy-loving, Fourth Amendment loving self wants to go with this strong critique, but then I was also reading that geofence warrants were used to help identify some of those at the Capitol on January 6th as part of that riot, that insurrection. I guess I'm, in part, wanting to understand is there a responsible or balanced, or reasonable way to make use of this technology, or is doing so always simply not the kind of tradeoff we want to make for our civil liberties?
Jennifer Granick: That's a great question. The inherent truth of this technique is that innocent people are going to be swept up and not in small numbers. That's because there's no location where everyone who's there is a criminal. A protest may have looting but that doesn't mean that everyone there is not involved in looting. You're going to always be affecting the privacy of innocent people because it is a bulk or a mass surveillance technique. The police can make an effort to have the territory being investigated to be smaller and smaller, but you can't change that inherent nature of these kinds of reverse warrants.
I think that people have some sympathy for this having to do with the Capitol attack, but we can't say there's a situation where we think that this investigation was good or the investigation worked where you have a technique that's overbroad and it affects a dragnet like this. I think it's always going to be a problem in that there are people for whom there's no probable cause and who are innocent whose data is collected and who are coming under police suspicion.
There are bills that would prohibit use of this technique entirely that are working their way through state legislatures, like in New York, there's such a bill. Meanwhile, in the absence of legislation, one thing we've seen is that courts are trying to put strong safeguards on the technique even if they're allowing police to still use it. For example, one of those safeguards would be to have to delete the location data of people who are determined not to have been involved in the offense, and other kinds of things like that to try to minimize the impact on people who are just in the wrong place at the right time.
Melissa Harris-Perry: This is perhaps the most important question I'll ask any guest all week. Should we all just throw our cell phones in the river?
Jennifer Granick: [laughs] One of the reasons that I've committed my career to working on these issues is because I love my cell phone, and I love the internet, and I want to make it a place where people can be safe from unwarranted and excessive government surveillance. I'm keeping my cell phone and I think you can keep yours, but what we need to do really is to be careful about how we use them and what data we generate. Also, to really stand up for the civil liberties of basic people who are participating in modern society and the digital age by supporting strong protections for our data, including sometimes just basically saying, "You know what, this is a novel search technique that is completely different from any kind of tool that law enforcement had in the past and it's just too dangerous for our society for this to be used."
Melissa Harris-Perry: Jennifer Granick is Surveillance and Cybersecurity Counsel with the ACLU Speech, Privacy, and Technology Project. Thanks so much for joining us.
Jennifer Granick: Thank you for having me.
[music]
Copyright © 2022 New York Public Radio. All rights reserved. Visit our website terms of use at www.wnyc.org for further information.
New York Public Radio transcripts are created on a rush deadline, often by contractors. This text may not be in its final form and may be updated or revised in the future. Accuracy and availability may vary. The authoritative record of New York Public Radio's programming is the audio record.