Deep Dive: Police Abolition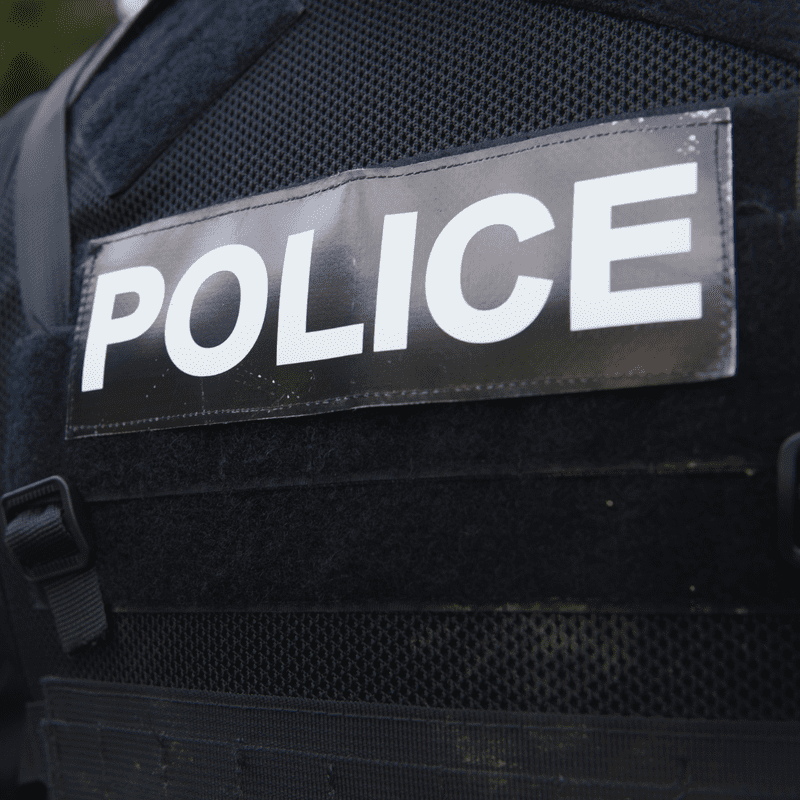 Transcript
Melissa Harris-Perry: Welcome to The Takeaway. I'm Melissa Harris-Perry. Thanks for being with us. I'm thrilled to be joined once again by my friend, colleague, and Deep Dive co-host, Dorian Warren.
Dorian Warren: Hey there MHP. I am so happy to be back with you. I know we both had a busy summer, but I'm glad that we're back together again to go deep diving.
Melissa Harris-Perry: Absolutely, because over the summer, there were some big headlines about police and policing in America. Back in July body camera footage from officers in Uvalde, Texas revealed how police catastrophically failed the school children and teachers of Robb Elementary School.
19 children and two teachers were killed while 376 armed officers at the school waited for more than an hour before confronting the shooter.
Dorian Warren: It's still so hard to process the horror of Uvalde, Melissa, especially for those of us who are parents. Almost two months later, I still think about it every day when I drop my kid off at school.
Melissa Harris-Perry: I feel you, so many of us feel the same way.
Dorian Warren: In early August, the Justice Department brought federal charges against four current and former members of the Louisville police department who were involved in the shooting death of Brianna Taylor back in 2020. Former Louisville police detective, Kelly Goodlett, pled guilty to falsifying a search warrant for Brianna Taylor's home and lying to cover it up.
Melissa Harris-Perry: It's just maddening. A lot like that body camera footage released in August showing yet another police officer, this time in Florida, escalating a routine traffic stop into an unnecessarily traumatic encounter.
Even though that officer has now resigned, I just can't shake the sense that this staccato sequence of stories has a familiar rhythm. All of it a drum beat of deadly and potentially deadly failures of policing.
Dorian Warren: I hear that rhythm too, and it's discordant with what we then heard from President Biden in late August. The president traveled to Pennsylvania where he gave a speech on crime and offered specifics of his safer America plan. Think back to March, when President Biden earned a bipartisan standing ovation for this line.
President Joe Biden: We should all agree the answer is not to defund the police, is to fund the police.
Dorian Warren: The Safer America Plan is the blueprint for that funding. $13 billion to hire 100,000 officers over the next five years, and grants to states and cities to recruit, train, and support police and "effective accountable community policing." The president explicitly doubled down on his line from the state of the union.
President Joe Biden: When it comes to public safety in this nation, the answer is not defund the police, it's fund the police.
Melissa Harris-Perry: It sounds familiar. That plan to hire more police and send more policing dollars to states and localities, pretty reminiscent of the 1994 Crime Bill, which Biden championed during his senate years, but a lot has happened in the decades since. It was just two years ago when the summer of 2020, when the largest racial justice demonstrations in history swept across the globe after Minneapolis Police Officer Derek Chauvin murdered George Floyd.
The disturbing and damning video taken by 17-year-old Darbella Frazier revealed such reckless brutality by Officer Chauvin that it changed the conversation around police reform. Here was an officer taking a man's life in broad daylight with a crowd of witnesses watching and filming. That makes it pretty hard to argue that body cameras are sufficient intervention to stop police misconduct. After 2020, the idea of police abolition has been discussed as a very real policy alternative.
Dorian Warren: There's no doubt about it. All of this makes it a good time to take a deep dive into the idea of police abolition.
Judith Browne Dianis: If you start talking to people about what keeps you safe, they don't start with police.
Dorian Warren: It's useful to start with shared definitions. We ask someone who was working to put some of these ideas into practice.
Judith Browne Dianis: I am Judith Browne Dianis and I am the executive director of the National Office of Advancement Project.
Dorian Warren: A progressive civil rights organization, working for racial equity across multiple policy sectors. We asked Judith for her definition of police abolition.
Judith Browne Dianis: It is the eradication, dismantling of systems of oppression and repression. It also means to me, in our work at Advancement Project, it's specifically around policing in the carceral system, but I think what it also means to me is that you're giving birth to a new reality, a new body of systems that are systems of caring where our people can thrive.
Dorian Warren: For Judith forging, new systems begins with imagination.
Judith Judith Browne Dianis: If you start talking about what do our people need to thrive, what do you think would decrease violence? They don't say the cops are the thing, like go call 911, and that's going to end violence. What they say is, "Hmm, a better education system." "Hmm, People need housing, people need jobs." They start thinking about all of the safety net of things that people need and not punishment, law and order. That, for me, is like, how do you start using abolition as this frame of using our imagination about the things that our communities need to be free and safe?
[music]
Dorian Warren: Melissa, based on what we've heard so far, would you describe yourself as the police abolitionist?
Melissa Harris-Perry: Well, it's complicated. Look, as a Black girl with a father who was raised in the Jim Crow South, I've always had a pretty healthy skepticism about police. In my professional career in media, I've been covering stories about the profound harm caused by police for more than a decade:
Michael Brown's parents will bury their child.
It will have been more than two weeks since he was killed by a Ferguson police officer. Can you talk to me about the emotion that you and that your family had when you learned, as the rest of us, did that there would be no indictment?
Speaker 4: I'm mad as hell.
Melissa Harris-Perry: What seems like an endless repeated narrative of police shootings and killings of unarmed Black Americans:
Unarmed Walter Scott in North Charleston shot in the back
Freddie Gray in Baltimore also died after suffering a spinal injury.
I definitely understand the impulse towards abolition, but Dorian like a lot of people, I guess I have trouble fully imagining other systems. How would they work? Would they produce there for communities? I just keep wondering, what replaces police when something happens?
Dorian Warren: When something happens?
Melissa Harris-Perry: Look, here's what might help. Let me tell a story. Is that cool?
Dorian Warren: Yes, let's hear it.
Prof. Treva B. Lindsey: It all begins with a car accident.
Melissa Harris-Perry: Oh, I should mention, I'm going to need some help to tell this story, so I called on a friend.
Prof. Treva B. Lindsey: My name is Treva B Lindsey, and I'm a professor of women's studies at Ohio State University and the author of America, Goddam: Violence, Black Women, and the Struggle for Justice.
Melissa Harris-Perry: Back in April, I joined Treva in Durham, North Carolina. We were having a discussion of her new book. The event was hosted in this beautiful space in East Durham. Rofhiwa isn't some hidden gem tucked away from the city hustle. You have to imagine it. See it's the building has a close relationship with the intersection where it sits. It's entirely glass on two sides with big picture windows overlooking this busy intersection. In Rofhiwa, you cannot miss what's happening on the streets. That's where Treva and I were when the accident happened. It was that sickening, but familiar sound of tires and of metal and of that crunch of impact.
Prof. Treva B. Lindsey: Yes. I think my body froze for a second. I don't know what's really happening because like you, I've only sonically engaged what just happened at that moment, but you know that sound. I was in a horrible car accident in 2020 and so all of that started flooding in almost immediately as well, and that's when I felt in that moment, "Oh my goodness. What just happened?"
Melissa Harris-Perry: If you froze, Treva, it was. in my experience of it absolutely momentary, because by the time I regained any sense of making any sense, I'm looking up and you are standing up, you are in motion, you've gone, you've assessed-- Standing at the window, you're looking out, you can see that there are two cars involved, but then you're asking for water and for ice from the bookstore's owners.
Prof. Treva B. Lindsey: Maybe just automatic at this point, I am still processing the sound. The only thing I could think of was, "Water and ice and get out there and make sure that these people are okay."
Melissa Harris-Perry: My first thought, without a doubt, my first reaction was, "Somebody call 911." The only reason that, that first thought, that first reaction did not come out of my mouth. The only reason I didn't say it is because moments before this crash, we had just been talking about abolition. We had just been talking about being able to respond without the police. My first thought was, "Somebody called the police." Somebody, of course, did call the police, [chuckles] but by then we're already outside…
Dorian Warren: Melissa, that's quite a story, but what does this car accident have to do with whether or not you consider yourself to be an abolitionist?
Melissa Harris-Perry: Right there, I guess I learned in that moment that I am not an abolitionist, at least not in practice. When the rubber met the road, literally my first response was to reach for the phone to call 911 to get help. Treva's first response was to be of help.
Prof. Treva B. Lindsey: Who do we call when bad things happen? Sadly, we don't have the fictional Ghostbusters, so we call the police. We call them for car accidents, we call them for mental health crises, we call them when something's been stolen. We call them when things seem out of whack in any way. I want to emphasize this was a very serious accident. This was not minor fender bender by any stretch. One of the people involved was also in a health crisis that was connected to the accident and connected to preexisting health challenges. I'm just thinking, "We need to get these people help.
We need to get them what they need." None of that is the concern of the police. It is, "Who is responsible and let's get this police report and let's talk to this older couple and this other man who's in inhaled crisis in such harsh and direct ways that evoked no compassion, no care." It was looking for a criminalizing angle to what occurred versus one in which we help people. That is what policing so often means as particularly when we're talking about Black people and other politically and racially minoritized and marginalized communities.
Melissa Harris-Perry: I feel like I learned a lot from that experience. One thing I learned is that when stuff is going down, you definitely want Professor Treva Lindsey around.
Dorian Warren: Word. It seems like you learn what a community-based alternative to policing looks like in practice. It stood out to me, Melissa, just how many resources it took. There must have been two dozen people there working to respond to this moment and to keep everyone safe. No money was spent, but there was a cost. Community-based solutions will probably neither be easy nor cheap.
Melissa Harris-Perry: Nearly every person who'd come to be in conversation that evening ends up on that street corner doing a whole variety of things, helping to move traffic through when the police do show up, both forming a bit of a buffer with the police. I remember folks intervening and having conversation with the police rather than having them directly address folks who were definitely in physical and emotional crisis from having been in the accident.
People picking up personal possessions, making phone calls to loved ones, making sure-- This was I think the thing that was so distressing for so many of us, so many of us ended up just running interference with those very people who had initially thought to call, so much of what we did that night was trying to make sure the police didn't make it worse.
Dorian Warren: Did you leave that experience as an abolitionist?
Melissa Harris-Perry: I guess that goes to the other big lesson of that night, rather than saying I am for or against police abolition, I now think of myself as a student of abolition. As a student, I'm seeking to understand it and to wonder about it, to read about it, and to practice it. Treva also describes herself as a student of abolition.
Prof. Treva B. Lindsey: For me, identifying as a student means I'm constantly in the process of learning and unlearning, and that while I have some tools, I know that there are many others that I have yet to amass and yet to really master, if we can think about mastery, if one ever masters the tools of a liberatory struggle, but really can wield in effective ways. In that moment, I don't know what I would've done had the paramedics not come to the scene, which means there's still more for me to learn in terms of how to even create a bigger barrier between Black people and the state and the kinds of criminalizing interventions that they offer.
Yet we were able, based on our collective response to that, to create a system in which we at least debunk some of or lessened the criminalizing impact of police presence at that scene. I think of myself always as a student in various ways of particular traditions, but especially Black radical traditions, queer radical traditions, trans radical traditions, anti-patriarchal radical traditions, that I'm always learning how to do that because I have so much to unlearn to make this world that we want to see these worlds, these liberatory worlds that we want to see coming to existence.
Dorian Warren: You know I love this framework, and Melissa, I'm down to join you as a student of abolition and any serious student needs well, a syllabus. We are going to start building what here. There are definitely some foundational folk who've been thinking, who've been writing, who've been talking about abolition for decades. At the top of that list is professor, author, and activist Angela Davis, whose scholarship has been a starting point for so many. Here is Professor Davis talking with Democracy Now's Amy Goodman back in 2020 during the height of the Black Lives Matter protest.
Angela Davis: No one never knows when conditions may give rise to a conjuncture such as the current one that rapidly shifts popular consciousness and suddenly allows us to move in the direction of radical change.
Melissa Harris-Perry: All right. We've got Angela Davis on there. Let's also add Ruth Wilson Gilmore. She's a professor at the CUNY Graduate Center, and her 2007 book, Golden Gulag, is a necessary starting point for anyone interested in understanding policing and presence from an abolitionist perspective. Here she is in conversation on the podcast, Intercepted.
Ruth Wilson Gilmore: I, like many abolitionists, came to abolition because we were tired of harm and we wanted to see something else happening in our communities and in the world. We didn't come idealistically thinking that there was no such thing as harm, rather, we looked at the political category of crime and wanted to take it apart.
Dorian Warren: Our syllabus should include Douglas Blackmon's classic text, Slavery by Another Name. Let's highlight the contributions of UC Riverside professor Dylan Rodriguez.
Dylan Rodriguez: I think it helps us take even more seriously and urgently the fact that it is not only a logical consequence to be an abolitionist, but it's an ethical and historical obligation.
Dorian Warren: We also knew it would be a good idea to enlist a teacher to guide us.
Andrea Ritchie: I'm Andrea Ritchie. I'm the co-founder of Interrupting Criminalization, the author of Invisible No More: Police Violence Against Black Women and Women of Color, and the co-author of No More Police: A Case for Abolition with Mariame Kaba.
Melissa Harris-Perry: We sat down with Andrea and became students in her abolition classroom.
Andrea Ritchie: I believe a world without policing is not only a realistic possibility but a necessary possibility. I don't think our species or planet will survive if we continue down a path that pours more and more and more money into death making institutions of policing, punishments, surveillance, destruction, and less and less money into the things that we need individually and collectively to survive. I think if we actually want to produce communities that experience not only safety, but wellbeing and thriving, we have to turn away from a system that consumes more and more resources.
For me, it's absolutely a realistic conversation, it's a necessary conversation. It's one that people are engaged in every day when they're thinking about how they want to structure their communities, how they want to allocate municipal budgets, how they want to allocate their time and attention, how they want to see their relationships and their communities and their society look. It's very much a concrete conversation about the world we are living in the world that we want to be living in.
Dorian Warren: Say the word abolition, and most people will think first of 19th-century movements to eliminate intergenerational chattel bondage. Ritchie explained that modern movements to abolish policing are connected to this history.
Andrea Ritchie: As soon as chattel slavery was legally ended, Black women left the houses of white people who enslaved them in droves because they had been denied the opportunity to care for themselves, to exercise sexual, reproductive, economic autonomy and instead had been conscripted into engaging in reproductive labor for white families, in addition to the labor we understand more commonly with slavery around agricultural and industrial labor. They went to take their energy and their labor and their spirit and put them to the uses they wanted to.
Immediately, those things were criminalized. Being outside was criminalized either as vagrancy or as loitering for the purposes of prostitution. Expressing themselves in public, being outside at night was criminalized under common nightwalker laws or disorderly conduct laws or having your children playing in the streets was criminalized as being an unfit parent, et cetera. Immediately, people were arrested and then re-enslaved through convict leasing systems back into the homes of the families that they had left following slavery.
Melissa Harris-Perry: Here's where I get stuck. I get that the history of US police is to be found in slave patrols and control of Black bodies. At the same time, I look around the world and in countries that never had intergenerational trauma bondage, those countries still have police.
Dorian Warren: Sure, but police in countries like Sweden, Finland, and even Scotland operate very differently than US police.
Melissa Harris-Perry: That's a fair point, but I'm not ready to toss out everything that has rotten roots. That would include a lot of institutions, so I just keep thinking, don't police fulfill some important functions?
Andrea Ritchie: I think we think police are like caped superheroes running to the scene of harm and interrupting it just in the nick of time and ensuring everybody lives happily ever after.
Dorian Warren: Let's pause for a moment because that struck a chord. Have you ever noticed just how strong the pro-police are in our society? Kids cartoons are full of police, like Exhibit A, Paw Patrol, which you can see on Nickelodeon. It has the adorable, heroic puppy police officer, Chase.
Did I already mention I have a young child at home?
Melissa Harris-Perry: [laughs] Listen, but it also continues in programming for grownups too. The Law and Order franchise has been around for nearly three decades. It includes nine separate franchises and all with one core message, "police keep us safe."
Dorian Warren: It reminds me of a 2020 report by Color of Change where they found that scripted crime shows misrepresent the criminal justice system by making illegal and racially discriminatory actions by police seem justified and necessary, but Andrea told us that reality is very different.
Andrea Ritchie: Statistics show that they spend between 4% and 10% at most of their time responding to that kind of call for assistance. Usually, they get there after the fact and take a report, investigate, and most of the time don't find any information that leads to anything. When it does lead to something, it leads to putting someone in a cage or putting someone under surveillance or some other form of punishment.
None of those things prevent the thing from happening again, reduce the harm to people that might happen to again, or create a situation where anybody in that situation, including the person who might have done the harm can be transformed or healed. In fact, they're not doing the superhero story at all.
Dorian Warren: The disconnect between the TV version of policing and our lived experiences with it have real consequences for our ability to imagine different systems.
Andrea Ritchie: That's the story of police that we are told from a very young age versus the reality of police and what police make not possible by the number of resources they consume, by the space in our imagination that they consume, by the space in our public conversation about safety and wellbeing that they consume. That's what they're actually doing is they're looting resources from all of those things and all the other possibilities that exist that would actually achieve the goals that they claim to achieve.
[music]
Melissa Harris-Perry: As difficult as it might be to imagine different approaches to the challenges, responding to both acute and chronic problems in our communities, that's precisely what abolitionist organizers have been doing in cities across the country.
Andrea Ritchie: This is an exercise that organizers in Minneapolis did in the wake of the 2020 uprisings with folks in their communities that I think is a useful one for people to do everywhere, which is to say, "Where do we see police in our communities? What are they doing? Do we need someone doing that at all? If so, could it be someone else who would not do it in the same harmful way?"
I've always questioned the violence of policing. I think some of that was shaped by growing up outside the US, particularly in Haiti, under dictatorship. I've always known that the police never produced safety for violence I was experiencing or anyone in my family did, and at a fairly early age, that they were a source of violence for me. I think that the question ends up being a cumulative one.
You get one piece of evidence at another and another, and then for many folks one incident puts you over the top. I think for many people in my generation, that was Rodney King, Eleanor Bumpurs, and Amadou Diallo, Tyisha Miller, LaTanya Haggerty were points in time where you just were like, "This cannot continue. This must end. We must find other ways of organizing society that don't produce this kind of violence."
Melissa Harris-Perry: All right, Dorian, when did the questions begin for you?
Dorian Warren: For me, I began to question the violence of policing in 1993, when at the age of 16, my best friend in high school was violently beaten by Chicago Transit cops for tagging graffiti art on the L-train. His own mother, herself a Chicago police officer, organized me and our friends to channel our anger and outrage into our very first political protest. Now, many young people will remember the summer of 2020 as their first experience with protest. They may even remember the murder of George Floyd, Minneapolis as the first time they questioned the police, but these are questions that many have been raising for much longer.
Andrea Ritchie: It's a story that began long before May 25th, 2020. It's a story that members of MPD150 documented in a report they did commemorating the 150th year of the Minneapolis Police Department. It's a very comprehensive exploration that concluded this department has always been violent, it continues to be violent, it cannot be reformed. This was before George Floyd was murdered by a member of the Minneapolis Police Department. That was the ground that was tilled.
There had been years leading up to 2020 budget fights that local organizers, including organizers from Black Visions and Reclaim the Block, who were leaders in the uprising in response to George Floyd's murder, had been waging. They had won budget cuts to the Minneapolis Police Department and then lost them the following year and were coming back for more in 2020. There were groups on the ground who had been practicing many ways of building safety beyond policing in multiple forms. Some of them are up on the One Million Experiments website that Interrupting Criminalization and Project Nia created.
Melissa Harris-Perry: Okay, pause. This website that Andrea just mentioned is a truly useful resource for folks interested in seeing what the theories of police abolition look like in daily practice. One Million Experiments is hosted by Project Nia, an organization working to end the incarceration of children and young adults. This site includes examples of alternative approaches to public safety, really different kinds of things. There are mutual aid societies and collective economic endeavors, like co-ops and community travel funds. It also amplifies events and organizations, and it showcases demonstration projects, all the kinds of things that move beyond calling for police intervention.
Andrea Ritchie: Yes, that does require us to experiment with what's going to work. It's not ever going to work the same for every community, will need the same things. Every person needs different things. Every group of people needs different things. Every community needs different things. Every climate needs different things. That's what the experimentation is about. It's not trying to find a one-size-fits-all solution, which is what policing is proposed to be.
I think in this moment, a lot of people are feeling just buffeted by every new report that tells us we're really, really, really going to die in one way or another in this generation or the next, and feeling powerless that all of these systems are converging to create the conditions that we're living under and that we're powerless to change them. I think abolition teaches us that we do have power, we do have agency to change these things in relationship with each other and to build power to fight back against the powers of policing and punishment, better seizing the resources we actually need to create the world we want.
Melissa Harris-Perry: We're going to look at it now from a different angle.
Chuck Wexler: I am Chuck Wexler, I am the executive director of the Police Executive Research Forum (PERF), we're a non-profit police think tank that's been around for almost 50 years.
Melissa Harris-Perry: For Chuck, policing or at least good policing is a solution, not a problem.
Chuck Wexler: From our perspective, what the police do is important when you're in crisis. There's nothing better than a good cop, and there's nothing worse than a bad cop. I think we live in a world in which people every day are confronted with a world of challenges, and someone needs to help people in crisis.
Melissa Harris-Perry: Like Andrea Ritchie, our guide to understanding the arguments for abolition, Chuck acknowledges that the real job of police is very different than most of us imagine, but it comes to a really different conclusion about what that means.
Chuck Wexler: The reality is if you look at what the police do, 80% of what the police do is service-related, providing service or interceding, walking in a community and seeing someone who is going through some kind of crisis, who when they see someone going through crisis, a stranger on the street, who owns helping that person? Who stops that person and says, "How are you doing? Are you okay? Do you need help?" Today, reforming the police looks like, how can we have other people do what the police are being asked to do?
Those kinds of situations where people in crisis don't come during convenient times or inconvenient locations, they just happen. Someone looks out their window, and they see someone walking down the street who's not wearing any clothes, and it's three o'clock in the morning, what do they do about that? They wind up calling the police because that's the only ones they know who at three o'clock in the morning can do something about it.
Melissa Harris-Perry: Chuck's 3:00 AM phone call scenario is a bit of a trope.
Do you remember Senator Hillary Clinton's campaign ad during those hard-fought 2008 Democratic presidential primaries?
Still, I can see the larger point here. Professor Treva Lindsey and I were part of a group that responded to a car accident in Durham, North Carolina, back in April. What if that accident happened in the middle of the night? At 3:00 AM, we would not have been present to assist and to ensure that those involved received the care they needed. At the same time, Chuck acknowledged that officers responding to those 3:00 AM calls can sometimes do more harm than good.
Chuck Wexler: If I had one of my kids in crisis, I would want to make sure if I call the police, I was going to get a properly trained, selected, and supervised police officer. I know good cops, and I know bad cops, and I think to myself, "My God, I wouldn't want this particular kind of cop dispatched to my house if I had someone in crisis." You've got your home and you're inviting them into your home, and you want this person coming into your home to be this sensitive, thoughtful, compassionate person, because why did you call them?
You called them because you want help. What we do here in our organization, what we've developed is this de-escalation training to this notion that police used to have that the most important thing was that they go home safely at night. Well, we said, "No, no, no, no. The most important thing is that everybody go home safely at night." At the same time, society needs the best and the brightest paid educated, trained police because that function that they perform, those life or death decisions that they have to make are still always going to happen.
Melissa Harris-Perry: For Chuck Wexler, like President Biden, this means not abolition of the police, but investment in them.
Chuck Wexler: I would make a policing, viewed for all of the right reasons as a noble profession that was very hard to become a police officer, tremendous selection processes, people competed for it, and then they were trained like in Germany for two and a half years, carefully selected, and then they were part of the community. They came from the community and they understood the community.
A noble profession, hard to become a police officer, two and a half years training, and considered when you called the police. When you called the police, Melissa, or I called the police, we would be very confident that the person coming to our house to help us was going to make all the difference in the world, that we had that kind of confidence.
Dorian Warren: Melissa, I was fascinated to discover that his defensive policing led with the same points our other guests used to argue for abolition.
Chuck Wexler: How do we manage some of the major issues that we have, and some of the things that happen in people's lives on a daily basis? Who owns those problems? Who owns issues of homelessness and dealing with people in mental health crises and dealing with poor people and dealing with people who can't control their community and their surroundings?
Dorian Warren: The reality that police are tasked with responding to so many different and disparate social problems is the reason Chuck believes police must be maintained. It's also precisely why others say the police must be abolished.
Phillip Atiba Goff: The tricky thing is that sometimes the things we do to fix the systems we've got, make it harder to achieve the creation of systems we need. That trade-off is a difficult one to square with the current moment. It's also one that is maybe the oldest Black political conversation in history, "How do I change the systems we got? Also, how do I get rid of them and get new systems that are designed for me in the first place?" Black folks have been wrestling with that since Black folks have been on this continent.
Melissa Harris-Perry: Fellow students of abolition, please welcome our next teacher.
Phillip Atiba Goff: Phillip Atiba Goff, co-founder and CEO of the Center for Policing Equity, Chair of African-American Studies, and Professor of Psychology at Yale University.
Dorian Warren: Professor Goff's Center for Policing Equity hosts the world's largest collection of police behavioral data. He says that the challenge of imagining something new, while of course fixing what exists, it's not only an owed problem. It's a contemporary challenge.
Melissa Harris-Perry: Should we be rethinking how policing works like household to household, block to block, city to city? What's the right scale for this?
Phillip Atiba Goff: It's a good question. It's a hard question to answer because in the United States, we've got 18,000 law enforcement agencies roughly. 75% of them are 25 officers and fewer, and there's 1,000 that are just one dude. It's always a dude. Lots of folks want to go to federal immediately. We can't do that because the federal government doesn't have jurisdiction over the folks who show up with badges and guns when you call 911, but boy, do we wish we could wave a magic wand or start to think about a problem or set a solutions at a national level? That's why it's tricky. Our understanding and the scope of the problem is national, but the way we've set things up is super, super local.
Dorian Warren: One of the things we're learning is that part of how folks define police abolition is really about reimagining safety, reimagining police. Can you talk to us about the ways in which communities reimagine their police or safety systems?
Phillip Atiba Goff: I think that reimagining public safety is a different project than reimagining policing. Reimagining policing in many places to say, "All right. Well, what I want for the armed responders to violence to do is X." Reimagining public safety often starts with, "Hey, could we prevent the crisis in the first place?" Concrete things that cities are doing in Denver, now spreading across the nation, the STAR program says when you call 911, if it's obvious that there's a mental health crisis, we're not going to send a badge and a gun if there's not an immediate threat of violence.
It turns out that when you send a mental health crisis responders to a mental health crisis, fewer people get shot. That's a concrete thing that people are doing to reimagine public safety. Another way to imagine it is that since we know that violence is concentrated amongst a very, very small group of people in hyper, hyper small geographic locations, the people who know those people are sometimes a better interrupter of that violence than anyone who has got a badge and a gun and isn't trusted within those communities.
Violence interruption, while it's got a mixed record in terms of the academic literature, is a promising place to start thinking about how do we get communities to be engaged in preventing the violence before it happens. What I think is the most promising set of solutions that are concrete but also longer term, things like expanding Medicaid. It turns out that when you expand Medicaid, you reduce law enforcement's contact with folks with mental health issues.
When you expand Medicaid, people have coverage for things and when they have the resources to take care of their own stuff, they're not calling out in crisis. You can't do that and then get rid of law enforcement the next day and expect there not to be a consequence. There's not a tomorrow solution that can scale, at least not one that I'm aware of. That's why we're hearing from organizers who adopt an abolitionist lens, that we have to have millions of experiments because there isn't a one-size-fits-all that we know can scale, that is implementable, that is at the same scope as the problem we've got with policing.
Melissa Harris-Perry: In a lot of ways, when I think about police abolition and I hear all of these community-based responses to it, I think, "I have stuff to do. Man, I got kids, I got bills to pay, and also I'm not necessarily a very good violence interrupter. [chuckles] I don't actually really want to be called in to doing that work, but more than anything else, damn it, I pay taxes, but I feel like I cannot call 911 without making my life worse." In that medium term while we're trying to think about this, isn't there a fundamental justice question for those of us terrified to call the armed responders to violence?
Phillip Atiba Goff: I think that it's both possible to hold in our minds the radical possibility that we can have systems of care that drastically reduce if not eliminate our systems of punishment that are publicly funded in the future. Also, that we've got to change the systems we've got now, so that you're not terrified to call 911 when you live in particularly underserved vulnerable communities where violence actually is endemic. You got to have a solution for now, as well as the solution for tomorrow/10 years from now.
Dorian Warren: I want to ask you what exactly is equitable policing in Canada alone helped to solve the violence we're talking about today?
Phillip Atiba Goff: If you think about everybody who ends up in a place of violence, not as a personal failure, but as a policy failure, then our responsibility is upstream of the crisis. We failed to provide the set of resources that are necessary to prevent that crisis. Given the fact that we're constantly failing as a society on that front, part of what we're set up to do at CPE is both to remove policing from the places where we can using data science, but also to say, "Okay, let's have some regulations, some rules for accountability, so that when law enforcement goes buck wild, as we have seen especially in the last couple of years, though it was happening before, that there's some way to stop that from happening."
There's a regulation that says, "No, you can't do that." At least they get fired, and ideally, they don't go to the next police department. There are, God forbid, trainings that say, "This is how you deal with a child," because nowhere in the United States is there a requirement in any state that police who frequently have their most frequent contacts with school-aged children learn anything about adolescent development.
Those things can reduce the burdens of our systems of punishment, but I don't believe we should have those systems of punishment at the scale that we do. Those are two separate but ideally married processes to make it more livable now, so that we can have a future that doesn't have these kinds of incredibly damaging responses that are funded by the state.
Melissa Harris-Perry: Now, typically Professor Goff's work is not defined as abolitionist. Instead, he's a leading voice in police reform. We wanted to understand how he's thinking about training as a tool of reform.
Phillip Atiba Goff: I'm on record for decades now as saying training is a very weak lever for change in the best organizations, and in bad organizations, it's just a PR strategy. What you can do is you can say, "Hey, these are the values, and you have to get trained in this way as a way to communicate those values." There are lots of places where it's chicken soup, it doesn't hurt, and some places where you see a non-trivial positive outcome, but it's not the biggest lever. When we're talking about training, we're not talking about the on-the-job sexual harassment training where it says, "Is it okay to touch Linda?" That's really annoying for everybody.
Melissa Harris-Perry: Oh, my, I hate those trainings so much. [laughs]
Phillip Atiba Goff: They're awful, and they don't help you not to sexually harass folks. We're talking about police academy training. In law enforcement, we have things called perishable skills, things you have to go and make sure you're still good enough to go on the job because if you can't shoot straight, you can't go to a scene where you might have to use your gun. There are real restrictions on that. That's the kind of training we're talking about. We're not talking about one-off DEI training, which is what it sounds like to folks. It's the requirements to be on the job is really what we're talking about.
Do you have access to basic information about, "Hey, when a kid is 14, their prefrontal cortex is not fully developed, and so they're not making decisions the way an adult might make decisions"? That's the thing that I'm talking about when I'm saying, "Yes, some of that would be useful in some situations. It's not just about the pay and the education, it's also about what communities want from their law enforcement.
We're never going to solve this problem by reforms inside of law enforcement even if what we wanted is a more equitable law enforcement. We got to have restrictions on how we use it because we've seen over the last decade-plus innumerable instances of law enforcement being used as individual's personal racism concierge.
Dorian Warren: There's lots of around the country who are doing, say, racial bias trainings. I want to ask you to expound on this concept that I first heard from you, and I actually remember the exact day, pretty sure it was the day after the inauguration of Barack Obama. We were both visiting scholars at the Russell Sage Foundation. You had to present on your research, and I remember you showed up in the tuxedo you wore to all the inaugural balls.
Melissa Harris-Perry: [laughs] Stop it.
Dorian Warren: You presented this research. I swear to God, it was white.
Melissa Harris-Perry: So much is happening right now. Why does Dorian always have all the tea? [laughs]
Phillip Atiba Goff: I'd say this was unnecessary tea. I'm assuming they're going to edit this out.
Dorian Warren: We'll edit this part out.
Melissa Harris-Perry: No, we're not editing this part out. I'm sipping it. I enjoy this.
Dorian Warren: What I remember from your presentation, and it was very provocative and it was applying an intersectionality frame to the whole conversation around implicit bias and police and use of force because what I learned from you was this concept of masculinity threat.
Phillip Atiba Goff: All right, trying to do this succinctly and without the memory of my white tuxedo-
[laughter]
Phillip Atiba Goff: let me start with implicit bias training writ large. In 1999 one of my faculty advisors wanted to do research on implicit bias and police decision-making, particularly in the decision to shoot. The reason was because Amadou Diallo had just been shot in his doorway by NYPD officers. They claimed that they'd seen a gun when clearly they had seen his wallet. It's the kind of cognitive-perceptual error that psychologists are able to produce in the lab, so we thought, "Hey, we might be able to be useful here." In our exchange about whether or not we should be doing this and how we should be doing this, I was like, "Some idiot is going to think that all bias is implicit and trying to train it away."
That was in 1999. That's how I felt about implicit bias training then, the idea that there weren't structures that were causing implicit bias to be a thing, and yet, here we are some years later, and there are many idiots who are doing exactly that. Some people probably are quite smart, I shouldn't malign them. Implicit bias is not all bias, it is one particular form. The study of social psychology shows us how there are situations like a threat to one's masculinity that leads one to say, "Well, who do I want to show that I'm a man?"
The most masculine target I can find, and since Black men are stereotyped as hyper-masculine, though I am evidence to the contrary every day, we see law enforcement seeking out Black men to prove their masculinity on. It's not just in law enforcement, but when that happens, it can be particularly violent. It also happens one level above, not just at the level of the individual officer, the way we structure our police departments, and the way we structure policing in general.
What we're being called for in this moment is not just to fix individual officer behavior, but to change the way that we construct systems to keep vulnerable people safe. That's where I hope that we were able to keep the focus, even as we're looking for immediate concrete implementable solutions, is on those structures that we don't have in place to keep vulnerable people safe, including the descendants of folks we used to keep enslaved. We do not have the structures to keep those communities safe, and that is a moral embarrassment for us.
Dorian Warren: We've been thinking of ourselves as students, students of police abolition for this episode. I'm wondering how you and the research you've conducted for over a decade, actually it sounds like 20 years since you just went back to '99, how do you think about and approach the topic or idea of abolition?
Phillip Atiba Goff: I've known both of you for some time, and both of you, in my public appearances, have urged me not to go too deep on my love of Dubois, but the nerd will not be denied on the topic. In 1935, Dubois writes a book called, A Black Reconstruction in which he coins the term abolition democracy. He contrasts that with the notion of the slave democracy. The goal of abolition democracy is not just to get rid of the institution of slavery, but to get rid of the residue, the residual consequences of slavery in the body politic. It is explicitly not just about ending a thing though, but of constructing the cultural and social institutions necessary to rid the body politic of the legacies of slavery.
I go back to Dubois, not just for the funky facial hair, but also because when Angela Davis writes her first book, If They Come in the Morning, she asks Julian Bond to write the forward, and says, "Julian, you're brilliant, man. I love you. Don't write anything except about Dubois because this is taking the intellectual baton from Dubois." Which is why in the conversations about her life, Angela Davis references abolition and democracy, a direct call out to Dubois.
One of the things Dubois is doing in 1935 is to trying to hold in creative tension two things, and it actually comes back to the very first thing we talked about, the radical tradition of Black intellectual life, which is to say to radically reimagine what is possible in a democracy where Black people's humanity is taken for granted, and a radical dedication to changing the immediate circumstances of Black people today. I, for some time, would refer to myself, not just in the context of policing, but in the context of democracy as an abolition Democrat. Now, it's harder for me to say that without sparking, let's say a spirited conversation.
My hope is that when we are in this moment where the window has mostly closed for large-scale action, where what counts as the political left in this country has essentially given up on wanting to talk about public safety, that we can reclaim the fuller legacy of what Dubois was trying to do and what I believe Angela Davis was trying to reclaim as well, which is that there is a tension, a set of trade-offs between a radical imaginary and a practical immediacy, a practical urgency. We have to hold those two things in creative tension because it's not good enough to know what tomorrow should look like if you don't live long enough to get there. My work, I think of, as trying to build a bridge from today to tomorrow.
Melissa Harris-Perry: Building a bridge from today to tomorrow. It's heady work. Even though we spent the hour on this issue, I still feel like we have just scratched the surface of police abolition.
Dorian Warren: Agreed because, Melissa, there are still depths we have not even begun to explore. I have a feeling we're going to be returning to this topic of abolition in future conversations here on The Takeaway.
Melissa Harris-Perry: No doubt. After all, no good student takes just one class and presumes they're an expert. I hope you'll continue to be my fellow traveler in this subject.
Dorian Warren: You know I will.
Melissa Harris-Perry: As we wrap up for today, we know that this can be a truly challenging topic and we wanted to leave all of you on a hopeful note. I asked Professor Treva Lindsey to read for us from her book, America, Goddam: Violence, Black Women, and The Struggle for Justice.
Professor Treva B Lindsey: My faith in us, Black people, is unconditional. My hope pivots around an active imagining of, and working toward liberatory futures without the violence captured on these pages and occurring as you read these words. My faith emanates from my unflappable belief in the power of those rendered vulnerable, marginalized, dispossessed, exploited, and violated to resist, envision and build. I bet on us because we intimately know how high the stakes are, and that it is our lives we must protect and save.
Melissa Harris-Perry: As always, thanks for joining us. If you missed anything or you want to listen back again, be sure to subscribe to our podcast. I'm Melissa Harris-Perry.
Dorian Warren: I'm Dorian Warren.
Melissa Harris-Perry: This is The Takeaway.
Copyright © 2022 New York Public Radio. All rights reserved. Visit our website terms of use at www.wnyc.org for further information.
New York Public Radio transcripts are created on a rush deadline, often by contractors. This text may not be in its final form and may be updated or revised in the future. Accuracy and availability may vary. The authoritative record of New York Public Radio's programming is the audio record.