Deep Dive: Fair Housing (Rebroadcast)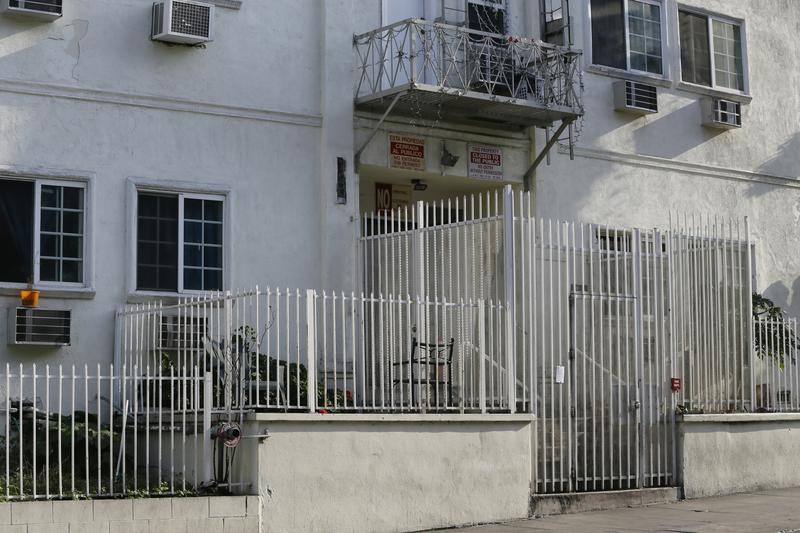 Transcript
Melissa Harris-Perry: Welcome to The Takeaway, I'm Melissa Harris-Perry. We decided to celebrate Independence Day today and all week by bringing back to you some of our favorite Deep Dive specials. I love doing these, so please enjoy. Let's dive right in.
[music]
Hey, Dorian, can I play something for you?
Dorian Warren: Yes, sure, Melissa, hit it.
[start of audio playback]
Caller: I would like to ask you if you think Chicago is the worst city that you've been in.
Dr. Martin Luther King Jr.: That's a difficult question to answer.
[end of audio playback]
[music]
Dorian Warren: Okay. What is this?
Melissa Harris-Perry: It's cool, right? See, it comes from a 2016 piece produced by Chicago's public radio station, WBZ. That's the sound of Dr. Martin Luther King Jr. On WVON radio back in 1966, taking questions from local callers.
Dorian Warren: Wow. As you well know, I am Chicago through and through. Melissa, of course, I know all about WVON radio because it's not just a radio station. It's the unofficial historical record of modern Black Chicago.
[start of audio playback]
Caller: Dr. King?
Dr. Martin Luther King Jr.: Yes.
Caller: Don't you think that the main key to freedom for Negros in Chicago live in a larger involvement in political activity?
Dr. Martin Luther King Jr.: Yes. I would absolutely agree with you. I don't think there's any one way to solve the problem.
[end of audio playback]
[music]
Melissa Harris-Perry: I loved hearing that Dr. King was on VON and I'm sure, of course, that all about the year that Dr. King was a Chicago win.
Dorian Warren: Of course, because Dr. King lived in North Lawndale on Chicago's West Side for much of 1966, as he was establishing the Chicago campaign. Now, Melissa, this was a critical inflection point in the movement for racial justice, because it was very purposeful and expansion into issues of economic justice, employment, housing, poverty opportunity, these issues, more so than desegregation, or even voting rights dominated Dr. King's work in his final years.
Melissa Harris-Perry: Absolutely, but because I know that you love your city. I was trolling you just a little bit with that clip.
[start of audio playback]
Speaker: I would like to ask you if you think Chicago is the worst city that you've been in.
[end of audio playback]
Dorian Warren: Okay. Dr. King wasn't hating on Chicago he was just drawing attention to the fact that the fight for economic justice in the urban north was evoking the same violence, the same hostility, and the same resistance the movement had faced in the south. In one issue in particular antagonized white Chicagoans, more than any other, fair and open housing.
[start of audio playback]
Speaker: Well, I just could not live inside them. I don't feel that they should be oppressed, but I moved here because it was a white community.
[end of audio playback]
Melissa Harris-Perry: These voices were part of a documentary called seven days produced by the National Fair Housing Alliance. Housing is where a belief in the principle of equality meets the practices of your own backyard.
[start of audio playback]
Speaker Warren: I have two daughters and two sons. If there's too many colored people around here, I definitely will get up. I think that both the property values will immediately go down if they're allowed to move in here in any numbers.
[end of audio playback]
Melissa Harris-Perry: During his time in Chicago, Dr. King got a sense of just how intractable the problem of housing and justice was. Even today, our country is facing multiple overlapping housing issues. Look, a 2020 report from the Brookings institution revealed that even as America grows more racially diverse, and even as more people move into new areas of the country, most Americans still live in racially segregated neighborhoods and add decades of racial segregation to an ongoing pandemic that left more than a half-million Americans without housing, throw in a super heated real estate market that has sent home prices, soaring and rents increasing beyond reason. Well, this just could be a housing crisis.
Dorian Warren: Which is why this is the perfect time for a takeaway deep dive on the issue of fair housing.
[music]
Melissa Harris-Perry: This is The Takeaway, I'm Melissa Harris-Perry, and I'm joined today by the Co-President of Community Change and my Deep Dive co-host, Dorian Warren. Dorian, is always so good to have you here.
Dorian Warren: Same, Melissa. Thanks for kicking us off with a reminder of just how important my city, Chicago, is to the story of fair housing.
[music]
To stay on that theme, let me play a little something for you, Melissa.
[start of audio playback]
Speaker: We have all thought about your offer and we've decided to move into our house because my father, he earned it break by break.
[end of audio playback]
Melissa Harris-Perry: Ooh. I know this [unintelligible 00:05:09]. That's Sidney Poitier in Lorraine Hansberry's A Raisin in the Sun and at the heart of that play is Hansberry's own family story. Her dad bought a home in Chicago in the 1930s, but because the house was subject to a racially restricted covenant, her family ended up evicted from it. Now they challenged that eviction and the suit went all the way to the Supreme Court.
The case is Hansberry v. Lee 1940, but the court upheld the constitutionality of racially restricted covenants. Even though the court finally did strike down that practice in 1948, it's the realities depicted in a raisin in the sun that help set the stage of the Chicago Dr. King encounters.
Dorian Warren: This is not just a Chicago issue.
Lisa Rice: Housing is central to everything in our lives. Where you live is deterministic.
[music]
My name is Lisa Rice. I am the President and CEO of the National Fair Housing Alliance.
Dorian Warren: Lisa explained why housing matters.
Lisa Rice: For example, your address is a better determinant of your health outcomes than your genetic code, your address, where you live determines how much pollution you will live with on a day-to-day basis, whether you will have access to healthcare or healthy foods, how long you'll stand in line to vote, your chances of being arrested or incarcerated, how much your home is worth your net worth, where you live, actually determines how long you will live. That is because in the United States place is inextricably linked to opportunity.
Melissa Harris-Perry: Undoubtedly, it was this understanding of the importance of housing that helps explain why housing equity was actually included in reconstruction efforts.
Lisa Rice: In the aftermath of the civil war, Congress passed a bevy of civil rights statutes, the 13th amendment ending slavery, the 14th amendment due process. Then they passed the Civil Rights Act of 1866, which basically said every person in the United States has the same right to sell, hold and pay purchase, lease real and personal property as due white citizens in the United States.
Melissa Harris-Perry: Unfortunately, this was a right enjoyed more in theory than in a practice because formerly enslaved people didn't have the resources necessary to Sue to protect these rights in court. In fact, during the 100-year period of 1866 to 1966.
Lisa Rice: Even though there were millions of instances of discrimination, that law was only used twice, if you can believe it.
Melissa Harris-Perry: Racial discrimination, housing didn't stop, but neither did resistance to discrimination. Just think of Mr. Hansberry defiantly purchasing that home and taking his case all the way to the Supreme Court. Black people did not simply accept or acquiesce to policies of inequality. They fought back and by the late 1960s, advocates on the ground had found some allies in the halls of power.
Lisa Rice: Civil rights champions like Dr. Dorothy Hy and Dr. Martin Luther King Jr. and other civil rights leaders were pushing for a civil rights law in which the United States government would protect people's fair housing rights. Two senators came together to fashion that law, a Republican and a Democrat. There was bipartisanship Walter Mondale, a Democrat from, Minneapolis, and ED Brook, a Republican from Massachusetts. They wrote the law and the law really languished in Congress. It wasn't going anywhere because there were segregationist who didn't believe in the fair housing act and were stopping it.
Dorian Warren: In a special short film produced by the National Fair Housing Alliance in 2018, the late Senator Walter Mondale spoke about the barriers he faced trying to move the bill through Congress.
[start of audio playback]
[music]
Speaker: Then the bill went over into the house rules committee and under the chairmanship of the famous Judge Smith, right-wing segregationist from Virginia, he wouldn't hold hearings on it. He would take the bill home so nobody could act on it. We were running out of time.
[end of audio playback]
Dorian Warren: Senators Mondale and Brooke persisted. They held congressional hearings and one of the people who testified was Lieutenant Commander Carlos Campbell.
[start of audio playback]
Carlos Campbell: In 1965, I was on active duty as a naval officer and I received orders to the Defense Intelligence Agency headquarters. When I arrived at Northern Virginia, I would call various places and they always said they had a vacancy. When I showed up in uniform, there were no vacancies and I was turned down over a period of about four weeks by 39 places.
[end of audio playback]
Melissa Harris-Perry: That's footage there from the documentary, The Fight for Fair Housing Continues. Now, after Campbell's testimony, Senator Mondale addressed the full Senate saying, "It's insane that a lieutenant in the US Navy was good enough to protect the nation, but he wasn't good enough to live with us." Despite his efforts, Mondale didn't expect the bill to pass. He wrote a note to Lieutenant Commander Campbell on April 2nd saying he had no objective reason for optimism.
[start of audio playback]
Walter Mondale: Good evening. Dr. Martin Luther King, the apostle of nonviolence in the civil rights movement, has been shot to death in Memphis, Tennessee.
[end of audio playback]
Lisa Rice: Then Dr. King was assassinated. He was assassinated on April the 4th. President Johnson called Brooke and Mondale and said, "I'm going to push this fair housing law through in honor of Dr. King." He wanted to deliver the law to the King family by the time of Dr. King's homegoing ceremony, which was April the 9th, but because it was held up in Congress, the law didn't get passed until seven days after Dr. King's assassination on April the 11th.
Melissa Harris-Perry: It is worth always remembering that President Johnson was a strategic politician. He understood how to capture a moment and move legislation. He passed the 1964 Civil Rights Act soon after President Kennedy's assassination, framing it as a memorial to the fallen leader. He harnessed the outrage surrounding Selma's Bloody Sunday to get the 1965 Voting Rights Act across the finish line. On April 11th, 1968, just seven days after the assassination of Dr. King, President Johnson signed the Fair Housing bill into law. Instantiating into law, the critical work Dr. King had begun during the Chicago campaign.
[start of audio playback]
Lyndon Johnson: It proclaims that fair housing for all human beings who live in this country is now a part of the American way of life.
[music]
[end of audio playback]
Dorian Warren: In a movie, this is when credits would roll over swelling music and the audience could feel the thrill of justice achieved, but this is no movie, this is federal policy, and winning passage of a law, it's just the first step. Next comes implementation and enforcement. In other words, to give teeth to the law. This is where the Fair Housing Act gets really interesting, Melissa, because, in one way, it is like earlier civil rights laws.
Like the Equal Opportunity Employment Act, it prohibits discrimination on a transactional basis. That means that when you go to buy a house or rent an apartment that anyone in that transaction, like the landlord or the bank or the real estate agents, is prohibited from discriminating against you. This law goes beyond borrowing transactional bias. This law also required a process to affirmatively further fair housing. Lisa Rice, again.
Lisa Rice: What was so brilliant about what Walter Mondale and Ed Brooke did was they realized that over the entire history of the United States, there literally have been thousands of race-based laws that prohibited people's right to home ownership, land access, housing opportunities. To overcome those systems, they included the affirmatively furthering fair housing provision, which says that any jurisdiction, any entity that receives any federal funds for a housing or community development purpose has to proactively promote fair housing.
Melissa Harris-Perry: The Fair Housing Law's authors have built in this brilliant requirement for implementation, but then comes the long hot summer of 1968, as racial uprising gripped American cities. Unable to overcome the albatross of the War in Vietnam, incumbent Lyndon Johnson chooses not to run.
[start of audio playback]
Lyndon Johnson: I shall not seek and I will not accept the nomination of my party for another term as your president.
[end of audio playback]
Melissa Harris-Perry: During the Democratic Convention in Chicago, Mayor Daley's police and the National Guard violently clashed with protestors.
[start of audio playback]
Speaker: We came here. We fought. We did not run from the teargas.
[end fo audio playback]
Melissa Harris-Perry: On November 5th, 1968, Richard Nixon easily secured the American presidency. With it, he won the opportunity to appoint the first Secretary Of Housing And Urban Development to be charged with enforcement of this new National Federal Housing Act. Richard Nixon appointed Michigan Governor, George Romney.
Lisa Rice: There were lots of Republicans that were pro-Fair Housing and George Romney was one of them.
Melissa Harris-Perry: Listen to then-Governor George Romney addressing the Republican National Convention in 1964. He's basically begging for a more racially inclusive platform.
[start of audio playback]
George Romney: The Republican Party must promote the program and provide the leadership that will capture the interest, respect, and support of a majority of Americans. I think the future of this nation depends on that.
[end of audio playback]
Lisa Rice: Because he was a governor of the State of Michigan, he fully well knew how jurisdictions were playing a role in fostering segregation, implementing racially restrictive covenants, implementing zoning ordinances that created segregation where there had been no segregation. He created what he called an open housing and an open community plan.
In his plan, if a community was fostering segregation in any way, that community would not receive federal funds, which is what the affirmatively furthering fair housing provision says. Those mayors of those jurisdictions would then reach out to President Nixon and then President Nixon would come back and tell Secretary Romney, "You can't do this. You need to give these jurisdictions their money, even if they are violating the law."
I had to tell you, Melissa, I went to the University of Michigan before COVID and pulled a lot. I just spent a whole day at the Romney Library there pulling his records and looking at the communication between then-Secretary Romney and President Nixon and the Nixon White House. When you read Secretary Romney's papers, it really will bring tears to your eyes because threaded throughout his communication, are words of pleading, supplications to the Nixon administration to let him do his job and let him enforce all of the provisions and elements of the federal Fair Housing Act and the Nixon administration telling him, "No, you cannot."
Then there is silence from Nixon and Secretary Romney is writing him over and over again saying, "Will you just respond to me? Will you meet with me? Can we talk?" The Nixon-Romney relationship goes from this relationship of them talking all the time, Romney being in the inner circle, to Nixon excluding him and ostracizing him, and then ultimately, shutting down communication with him. Then, finally, as you know, getting rid of Romney altogether.
Dorian Warren: That story was just so--
Melissa Harris-Perry: Familiar?
Dorian Warren: Yes, in so many ways, Melissa. I just didn't know that history of the Secretary Romney was fascinating.
Melissa Harris-Perry: It tells you a little bit about maybe the lessons that his son Mitt Romney learned about both pushing back against the party and choosing when to stop pushing back.
Dorian Warren: There are at least 4 million instances of housing discrimination each year according to the National Fair Housing Alliance. Lisa Rice, NFHA's President, and CEO explained how fair housing organizations address this continuing injustice.
Lisa Rice: What we do at Fair Housing organizations is we conduct undercover investigations. When a complaint comes to us, we send out professionals who are called testers. You can think of them as mystery shoppers and we give them profiles. Those profiles are matched on every single pertinent characteristic. They're matched on income household size, the length of time that they've been employed, credit score, they're matched on every single pertinent characteristic except for the protected class. If we're trying to figure it out, if there's race discrimination, one tester is white, the other tester is Black, and we will have the Black tester be slightly better qualified than the white tester.
We send them out to apply for the loan or to apply for the homeowner's insurance or the apartment rental. They document their experience, and then we analyze their reports. We analyze the video tapes or the audio tapes, all of the records that have been taken with respect to those transactions. We analyze them and determine if there are differences in treatment. If there are major differences in treatment, of course, because the only different characteristic was the protected class status, you can attribute, or you can infer that the difference in treatment was because of the race or the gender or the familial status.
Melissa Harris-Perry: This practice is called testing and it's been a really effective tool for proving housing discrimination in court. The practice was upheld by a unanimous decision of the Supreme court in 1982, the case was Havens v. Coleman, but over time, housing discrimination has taken new shapes and it's required advocates to use new tools.
Lisa Rice: The housing provider would literally tell the white tester, oh, I'm so glad you're white. I am so glad you're white. I just had a Black person who was here and I've been trying to keep them at bay. The Black person really wants the unit, but I'm going to give it to you used happen all the time and of course, we've got them recorded and there's your proof. There's your evidence.
Melissa Harris-Perry: Today, discrimination has gone digital.
Lisa Rice: Discrimination is much more increasingly being perpetuated by technologies. It's not necessarily a human being that's making the decision, it is the automated underwriting system or the tenant screening selection system or the risk-based pricing system or the digital advertising system that is determining, A, whether you get to see the housing opportunity and B, whether or not you qualify for it and, or are eligible for it. C, if you are eligible how much you're going to pay for it. We're finding discrimination in many of the technologies that are used in the housing and financial services space. In order to do that, we do have to use technology to fair out that discrimination.
Dorian Warren: One example of this digital discrimination by algorithm that you may have heard about in the news involved Facebook. In 2016, investigative journalists at ProPublica found that Facebook was allowing advertisers to post Facebook ads for housing, exclusively to white users. Facebook promised to do better, but then in 2017, ProPublica followed up and found it was still easy to buy discriminatory housing ads on Facebook.
[start of audio playback]
Speaker: We're excluding African-Americans, Asian-Americans, or Hispanics who primarily speak Spanish. All right. Saying we've received your order. We are reviewing your ad to make sure it meets our advertising policies. This usually takes less than 15 minutes. Oh, it's approved every single ad that we've purchased has been approved in less than 20 minutes, most within a couple of seconds.
[end of audio playback]
When Facebook still did not remedy the problem, the National Fair Housing Alliance filed suit against Facebook in March 2018.
Lisa Rice: It was allowing advertisers to discriminate when they were advertising for a housing and financial services opportunity. Facebook would say, okay, well, we won't deliver your ads to Black people or Latino people, but interestingly, Facebook didn't allow you to turn off white people. You could turn off Black people, you could turn off Asian-American people, you could turn off Latino people, but you couldn't turn off white people. We were successful in litigating that case up until the time that Facebook decided they wanted to settle and work with us to make really systemic changes on their platform.
Melissa Harris-Perry: Dorian, this Facebook example is such a useful reminder that achieving equitable housing, it's not exclusively, or even primarily about rooting out a few bad actors who are taking advantage of a basically fair and functioning system. Fair housing work is system change of work.
Lisa Rice: Part of our job as fair housing experts is to identify those systemic barriers. That structural racism dismantle it and then replace it with systems that are fair, that are equitable. Part of our role also is fashioning workarounds, because it's going to systems change takes a long time. Are we going to say to people you cannot have access to homeownership until we get the system fixed? Is that what we're going to say to people? I think the answer is no.
We also created a new program it's called First Generation Down Payment Assistance. This is for people who want to buy a home. We know for example, Melissa and Dorian, that people of color disproportionately do not own homes. We have this homeownership gap that is actually growing. It's not getting smaller. It's growing because of systemic barriers.
Now a lot of people say, okay, well let's give down payment assistance to first-time home buyers.
We did the data analysis with the Urban Institute and we determined that if you fashion a program for first-time home buyers, you are disproportionately favoring white consumers who already have ample access to our housing and financial markets. If you look at the universe of first-generation home buyers, as nobody else in the family owns a home, parents didn't own a home. Now you're looking at a universe that is disproportionately made up of people of color. We are promoting the first-generation home buyer down payment assistance as a means of hyper-targeting benefits and services to people whose families have been formerly discriminated against.
[music]
Melissa Harris-Perry: The history of fair housing law is rooted in a campaign for economic justice initiated by Dr. Martin Luther King nearly six decades ago. It was part of a movement that understood interlocking systems of discrimination and disadvantage, but it couldn't have anticipated how 21st-century technology, global capital, and digitally mediated life would change the ways housing injustice manifests.
Lisa Rice: The future of fair housing is multifaceted. The future of fair housing is ensuring that we're enforcing existing laws on the book. We got to continue to enforce those laws, but we also have to be game-changers. We have to be agents of change. We literally have to change each and every single one of our housing and financial services systems because it is these systems that are perpetuating inequality.
We cannot lead these structures in place. We have to be agents of change to root out these systems and to then replace them with systems that are fair and equitable. That means that we have to be economists. We have to be statisticians. We have to be policymakers. We have to be data scientists. We have to be engineers because we have to fashion a new economy that works for everyone.
Dorian Warren: We've been talking with Lisa Rice, President, and CEO of the National Fair Housing Alliance. She explained who the federal law protects.
Lisa Rice: Initially, it's just race national origin, and religion. Those are the protected classes. Then later, the law was amended in 1974 to add gender, and then later the law was amended in 1988 to add disability and families with children.
Melissa Harris-Perry: It sounds like there are at least still some identities that are unprotected. What about sexual orientation and gender identity?
Lisa Rice: That's right, Melissa. They are not expressly prohibited characteristics under the federal Fair Housing Act. Now we do have some states and jurisdictions that have gender identity or sexual orientation as protected classes, but at the federal level, no. Now there are certain instances, a limited number of instances where we can use gender or sex to prohibit discrimination against people who are a part of the LGBTQ community, but it's not expressly protected. There are, unfortunately, instances of discrimination against the LGBTQ community that go unaddressed.
Melissa Harris-Perry: That's where our next guest comes in.
Jim McCarthy: I'm Jim McCarthy, I'm the President and CEO of the Miami Valley Fair Housing Center in Dayton, Ohio.
Melissa Harris-Perry: Jim is a gay man and longtime president of one of the most successful fair housing centers in the country. He helped us to understand that even though some states extend protection based on gender identity and sexual orientation, there are real consequences of the continuing exclusion of queer identities from explicit protection under federal law,
Jim McCarthy: Particularly in states that are not as cutting edge or progressive, LGBTQ people are regularly told, "I won't rent to you because you're gay," and there's not much that they can do about it.
Melissa Harris-Perry: Trans young people and adults have the nation's highest rates of homelessness and housing insecurity. This is especially true in the South and for trans folk of color. A 2017 report by Chapin Hall, the University of Chicago found that LGBTQ young adults had 120% higher risk of reporting homelessness compared to young people who identified as heterosexual and cisgender. More than that, one in five LGBTQ people in the US experience, poverty, and queer and trans folk are far more likely to experience housing discrimination, including the common experience of being turned away from emergency shelters, especially those run by religious organizations.
Jim McCarthy: It affects the high-earning queer white men who can afford an apartment that they rent for $4,000 a month and it affects the trans woman of color living in Tupelo, Mississippi, who is living on some public assistance and a housing choice voucher. It does so in very different yet similar ways. It just simply rejects those people as legitimate participants in the market because of their LGBTQ status.
Dorian Warren: While federal law has not been updated, the Supreme Court did hand down a landmark ruling in 2020. The court found in Bostock versus Clayton County, that Title VII of the 1964 Civil Rights Act protects employees against employment discrimination on the basis of being gay or transgender. Even though the case was not explicitly about housing, it offered renewed hope of protection.
Jim McCarthy: As a result of a recent Supreme Court decision, HUD has under the Biden Administration been supportive of using the framework from that Supreme Court decision to accept complaints from lesbian, gay, bisexual, transgender, queer individuals to allege sex discrimination. Essentially, the Supreme Court held that discrimination based upon sexual orientation is, in fact, discrimination based upon sex.
Because if you weren't discriminating based upon sex, sexual orientation would never come into the mix. We have the ability now to at least bring the complaints administrative with either HUD or with a state or city that has substantial equivalency to the HUD law and regulation.
Dorian Warren: On February 11th, 2021, President Biden signed an executive order, allowing HUD to enforce the Fair Housing Act to prohibit discrimination on the basis of sexual orientation.
Jim McCarthy: The Biden Administration convened the fair housing advocates shortly after taking office via a conference call and invited those complaints to be brought and even encouraged us to go back to any complaints that we had received that were still jurisdictional as to timeliness. If we had those complaints that we could renew and file with HUD, they invited us to do so, to try and make sure that we did the best by the folks who had been discriminated against but not supported.
Dorian Warren: It's a hopeful step, but one that still leaves LGBTQ individuals and families vulnerable. After all our current political environment is one where the rights and even, Melissa, the basic humanity of queer folk seem to be under attack by mean-spirited state legislative efforts. This makes it even harder for those without the full protection of federal law to come forward with stories of housing discrimination.
Jim McCarthy: What I would like to see more people do is to pursue it vigorously until they get satisfaction under either an administrative remedy or in court. That's asking a lot of people. One of the things we do when we meet with victims of housing discrimination is prepare them for the long road ahead. Nobody gets rich off of a fair housing claim, a claim of housing discrimination. The other side will do everything they can to look at anything they can to paint you in a bad light.
It's going to consume probably months, if not years of your time and they're going to be ugly to you or your children, your family. We're going to walk that walk with you, but you need to know that this is happening. A lot of people make an informed choice not to pursue the claim.
[music]
Melissa Harris-Perry: Guess what, Dorian? We're heading back to Chicago.
Dorian Warren: Well, let's go because I'm always up for a trip to my hometown.
Melissa Harris-Perry: Now, this time we're not with Lorraine Hansberry's father on the south side of the 1930s or on the west side with Dr. King in the 1960s. We're going to the present day and we're heading up to the highly sought-after near north side neighborhood of Old Town Triangle.
Dorian Warren: Now, listen, I know this neighborhood. It's a favorite with architecture buts because it's home to some of the few remaining structures that survive the great fire of 1871.
Melissa Harris-Perry: This historic architecture is part of the very contemporary fair housing story that we've got next.
Ava Deakin: I'm a high schooler right now. I'm a junior. I am looking at colleges. I'm highly involved in my school's theater and robotics program.
Melissa Harris-Perry: This is Ava Deakin. In 2015, her parents, Bill and Lisa, purchased a family home in Chicago's Old Town Triangle. Ava was in middle school.
Ava Deakin: I use a variety of mobility aids, primarily braces, and wheelchairs, to help me get around because of a condition in my legs. Our current house has a lot of stairs and was hard to get into after I had a few surgeries throughout my life. When we were looking for a new house, the Old Town Triangle seemed perfect. It was close to the zoo, close to bus stops. The house itself was perfect for renovations for a wheelchair ramp and the renovations that we specifically wanted to make was adding a wheelchair ramp into a garage so that I could get into the house from the outside without having to go up as many stairs in case I was using my wheelchair that day, or I had had another surgery.
Dorian Warren: That's when the trouble started
Michael Allen: Essentially, the neighborhood association, the Old Town Triangle Association, which hold itself out as the guardian of all things historic preservation in the neighborhood, decided that those historic preservation values were more important than Ava's ability to have an accessible house.
Dorian Warren: This is Michael Allen. He is a Partner at Relman Colfax and he's Ava's attorney. The neighbors objected to the fact that the back of the house faces some other historic buildings in the neighborhood. Now, the Deakin's house, the house that they bought, is not historically significant in any way, just happens to be in the neighborhood, but folks whose houses were historically significant didn't want to have to look at a garage or accessibility features across the street.
When we learned of the difficulties that the family was having through an advocacy organization called Access Living in Chicago, we were introduced to the Deakin and we then explored whether they had a housing discrimination case on their hands.
Melissa Harris-Perry: To be clear, Ava's family secured approvals from every relevant city and state agency, including the Illinois Historic Preservation Division, the city's Landmark Commission, and the Zoning Board of Appeals, but still, they faced naked discrimination.
Michael Allen: Some of the comments were along the lines of, "If you have a child with special needs, we don't understand why your family would come to a neighborhood like this. Perhaps you should go to the suburbs." Another neighbor likened a teen with a disability to a luxury car owner, and words to the effect, "That luxury car isn't going to fit in a small historic garage," implying, of course, that maybe Ava shouldn't be able to fit in a house that's in a historic neighborhood.
The callousness of those comments, I think, cut very deeply both with Ava and with her family. One other neighbor observed at a meeting that she had been observing Ava over some period of time and thought that Ava was not disabled enough to be entitled to accessibility changes in the home.
Melissa Harris-Perry: Remember, these comments were being made publicly about a middle school child.
Ava Deakin: I blamed myself for a long part of it. Seeing the comments made me feel like I was the problem. It took me a long time to fully realize that my existence wasn't the issue. Seeing those comments had a profound effect on 13-year-old middle school me, who was also new at school. I had been new in the sixth grade, so it had been hard meeting new people. In seventh grade, I had had a major surgery that took me out of school for the majority of the year, which also made it difficult to make friends. I would say that I was already sensitive about my disability, and seeing those comments reinforced the insecurity and the feeling that I was a problem or that maybe I didn't really belong.
[music]
Dorian Warren: Now, this is a PG 13 show, but it goes without saying that bullying a young person is jerky, and frankly, bad behavior, and yet the Fair Housing Act prohibits discrimination on the basis of disability. We continue our fair housing deep dive in our conversation with Ava Deakin and Michael Allen when we return after the short break.
Melissa Harris-Perry: All right, let's get back to our with Ava Deakin. She's a 17-year-old high school junior whose lead plaintiff in the case Deakin v. Old Town Triangle Association. Ava uses mobility devices, including a wheelchair and leg braces. Her family faced serious resistance from the neighborhood association when they sought to make accessibility renovations on their home in the historic old town neighborhood of Chicago.
Michael Allen: I think that the Deakins were less angry than they were, just devoted to seeing this project through.
Melissa Harris-Perry: Ava's attorney, Michael Allen, told us about the courage of Ava and her family.
Michael Allen: We talked through the options, and quite frankly, to Ava's credit, when we asked Ava, even with all the hurt that she felt here, "How do you feel about being the first named plaintiff here? How do you feel about fighting for yourself as opposed to having other people fight for you?" Ava said, "I'm in 100%." I think her focus is probably what helped people get past the anger and confusion and get to victory, get to a good outcome.
As with much litigation in federal court, things drag out. It did take much longer than we had hoped from the December 2019 filing of this case to its resolution about a year and a half later. At the end of the day, I think that the association and the insurance company that covers it understood that this was the kind of case that should not go to trial. They understood that it would be a big hit reputationally, and they understood that maybe in its zeal to protect historic preservation, it had lost sight of many other human values, including the one of inclusiveness and of accessibility.
While we can't talk about some of the monetary elements of the settlement, we can say that the Association agreed as part of the settlement to cease any further activities opposing the permits to allow the construction to proceed.
Dorian Warren: The Association's commitments extend to the Deakin family and beyond.
Michael Allen: Over the course of a couple of years, the family reached a good outcome. The OTTA changed leadership and its current leadership appears to embrace these issues, including at the annual art fair, which is a big happening in the triangle, the OTTA and Access Living are ensuring that there's a much greater presence of people with accessibility and disability consciousness at that event.
Dorian Warren: During this long journey, young Ava experienced transformations of her own.
Ava Deakin: Throughout the case, I made an active effort to seek out other stories of teen activists. I think by the end, I was feeling a little more connected and sure of myself. Having to stand up for myself and go to the podium all made me much more sure of myself and gave me some practice talking about myself, in general. Seeing how things were changing as a result of me using my voice, that made me feel a lot more sure about what I was doing.
Once I saw that it was actually helping other people, I believe it was in the Columbia Law Review, seeing that it was being used as a case study made me not only realize that I could make change, but also gave me the reassurance that I had been doing the right thing.
Dorian Warren: You found your voice that you may change and you said you connected with other young activists. We understand you're writing a book-
Ava Deakin: I am.
Dorian Warren: -about activism. Can you tell us more about that?
Ava Deakin: Yes. This all started when I was in the eighth grade, a lovely time for everybody. In my humanities class, the thing that really started me on this journey of trying to find and connect with other activists, because when I get anxious or feel slightly insecure, what I do is I research, and we started off with this book in my humanities class by a member of the Little Rock Nine, Melba Pattillo Beals' Warriors Don't Cry. Well, I understood what she was saying. We had just read a chapter on her going to court and testifying and she was listing the kind of anxiety that I was feeling before going to court, which made me realize that, "Hey, maybe there's something here."
What I do is I research, it's my thing, and I drew up a list of 24 activists that were inspiring to me. Some of them had already written their own stuff that I could look at, some of them hadn't, but it was all to make me feel less alone. What I realized when I was reading up on their cases through multiple legal documents that I mostly found on the aclu.com was that unless they had written their own stuff, there wasn't much on them as who they were outside of the case. I was curious, "What does Mary Beth Tinker like to garden? It's lettuce. The answer is lettuce."
What I did was I started reaching out and I was able to connect to 14 other activists and personally interviewed them to get their stories through their eyes. I'm hoping that the people who read it are people who are interested in activism or the next kid who is going to testify or be a lead plaintiff, because it's definitely the book that I needed when I was there. The collection of these stories is, yes, to tell them through the eyes of the plaintiffs, but also to make sure that the next kid doesn't have to look as far, to not feel alone as alone.
As I have been interviewing all these amazing heroes, I think what it has turned into is that there is humanity all around. With all these horror stories and discrimination in every interview I have done, there has always been a piece of their story where somebody has come to their aid or a bunch of their friends have shown support. There are good things in the world and if we all work together, we can achieve those because that's what makes us human, is working together to make things better for each other.
Melissa Harris-Perry: Okay, I don't know about you, but I'm just going to need a moment to collect myself.
[music]
Dorian Warren: You remember that former Senator Walter Mondale was the deeply committed co-sponsor of the bipartisan 1968 Fair Housing Act. Mondale labored for years to ensure that Fair Housing would be the law of the land. He was often fighting with judge Smith, the congressman from Virginia who led the powerful conservative coalition in the House. Here's Walter Mondale back in 2015 at the National Fair Housing Conference talking with our next guest.
Senator Walter Mondale: When I hear that we have a senator from Virginia who is a legal services fair housing lawyer, I believe I've been born and gone to heaven.
[crowd laughs]
Melissa Harris-Perry: Mondale was talking about our next guest. It's a perfect introduction.
Senator Tim Kaine: My name is Tim Kaine, senator from Virginia.
Melissa Harris-Perry: We're doing a deep dive on the issue of fair housing. Early in your career as a fair housing lawyer, you won the biggest jury verdict in Civil Rights history. Can you tell us about the Nationwide case?
Senator Tim Kaine: Melissa, it was an amazing case. It was almost a full-time case for six years. I worked with a fair housing organization in Virginia called Housing Opportunities Made Equal. We devised a set of tests to have potential homeowners seek homeowners insurance on very similar houses that were very close to each other, but we paired them, so one house would be in a predominantly white neighborhood and one house would be at a predominantly African American neighborhood. The houses would be of similar age, condition, et cetera.
What we found in this set of tests that took about two years is with many insurance companies, including Nationwide, houses in neighborhoods that were predominantly African American would either be turned down and unacceptably high rates or offered lesser quality and more expensive homeowners insurance. We thought the evidence against Nationwide was the most compelling.
We filed a lawsuit against Nationwide alleging that this was a practice that they were undertaking all across the United States and that it was a violation of the Virginia Fair Housing Law, which is very similar to the federal law. It went to trial in the fall of 1998 and it led to a jury verdict of over $100 million, mostly punitive damages against Nationwide. The jury found that the company was intentionally discriminating against predominantly minority neighborhoods in the issuance of homeowners insurance.
The case got set aside on appeal. We then made a motion to reconsider the appeal, which our Virginia Supreme Court would only grant one about every 10 years. They agreed to reconsider because I think they realized in their initial decision they had gotten it wrong. Eventually, the case settled for $26 million. $18 million for the local fair housing organization, which they have used as essentially an endowment since then, and another $8 million for the National Fair Housing Alliance.
Most importantly, though, the homeowner's insurance industry changed the way that they did business. Years later, Nationwide's CEO told my client, "You taught us a very expensive lesson by treating African American neighborhoods more fairly. We not only did good, but we did very, very well. Loyal customers, great members of the Nationwide family, and other insurance companies changed their practices as well."
Melissa Harris-Perry: In fact, as you point to there, Nationwide is now, really, a model partner with Fair Housing. Nationally, they work very closely hand-in-hand. We've talked in part about the National Fair Housing Alliance, who name-checks Nationwide regularly for their partnership model. I'm wondering if there's a lesson here in how to make opponents into allies.
Senator Tim Kaine: Melissa, it's the best example of that in my life. In fact, after we won the jury verdict, Nationwide fired its CEO and they brought in a new CEO. He just said, "Look, we're going to do things differently." At the end of his career, when he retired, he invited my client from Richmond to come out to Columbus to the retirement party.
He introduced Connie Chamberlain, the CEO at that point of Home, and basically said, "Here's somebody who taught us a tough lesson, but once we learned the lesson, it was much better off not only for everyday folks in everyday neighborhoods, it was much better off for our company." I approached my civil rights career that way, that, "I want to win this case, but my goal isn't to create a permanent enemy. If I can win a case, teach a lesson and then we can get better, let's do it." I try to do politics the same way.
Melissa Harris-Perry: Now, before the pandemic, you introduced the Fair Housing Act of 2019. What did that seek to do? What were the expansive goals of that?
Senator Tim Kaine: Melissa, as you know, doing this deep dive, the Fair Housing Act has really expanded since it was first passed in 1968 by Congress. Virginia was the first state in the south to pass a Fair Housing law in 1971, but the number of protected classes, for example, has grown. As new problems and challenges come up, the law expands.
I did introduce this bill for the first time in 2019, and my original co-sponsor was Orrin Hatch, who just passed away. What the bill did was this, it went after a particular kind of discrimination that we're seeing more and more and more. It's a kind of discrimination that can be a proxy for racial discrimination. That is discriminating against people based upon the source of income they bring to the table. Anybody who's ever tried to rent an apartment or get a loan for a mortgage, what you do is, you fill out income and the landlord is going to check to see if you have sufficient income to support it.
Folks who are eligible for public housing often have a very reliable form of income, a Section 8 housing voucher or another housing voucher, and it's really reliable. It comes every month, and you're not going to get fired next month. Some landlords, and this is in the rental space, say, "Oh, no, we don't accept Section 8 vouchers." Now, facially, that is a racially neutral reason, "We don't accept Section 8 vouchers." If you look at who gets Section eight vouchers in this country, it's disproportionately minorities; African Americans, Latinos and others.
We've always believed, as a Fair Housing lawyer, I always believe this, "We don't accept Section 8 vouchers," was an attempt to offer a pretextual, seemingly neutral reason that really was a mask for more invidious discrimination. The Fair Housing Improvements Act that Senator Hatch and I first introduced and that I'm reintroducing would bar discrimination in rental based upon the source of income you bring to the table.
It might be a Section 8 voucher, maybe your income is a social security disability payment that you get every month because you've been adjudicated disabled. Somebody shouldn't be able to turn you away based on the source of your income. Many states have done this. In fact, Virginia added discrimination on source of income as a prohibited practice in 2020. A growing number of states are doing it. It's time we do it at the federal level.
Melissa Harris-Perry: You talk about this being an effort with you and Senator Hatch. Of course, the original National Fair Housing Act was a bipartisan effort with both a Republican and a Democratic senator really leading that effort. Is it possible to do bipartisan work on important legislation now?
Senator Tim Kaine: Melissa, it is, but I have to say we're not doing enough of it. I just got a bill passed to deal with mental health services provided to our healthcare providers who've been under so much pressure the last few years, very bipartisan. We had a wonderful signing in President Biden's office in March. I'm about to get another bill passed that is a long-standing priority of mine. I'll cross my fingers that I get it passed, to allow Pell Grants to be used not just for college, but for high-quality career and technical education. We have nearly 55 sponsors of this bill.
When you get into the Civil Rights space, I just threw my heart and soul for six months into getting a voting rights bill passed. We could get 50 Democrats to support the For the People Act and no Republicans. There were two Democrats who wouldn't support Senate rules changes to accomplish this bill by simple majority, but they do co-sponsor the bill. When you get into the Civil Rights space, it is tough.
Now, we have in the past-- You're right, the Federal Fair Housing Act was bipartisan and maybe the last really big Civil Rights bill that Congress passed, the Americans with Disabilities Act in the 1990s, that was bipartisan. We shouldn't give up on it. Tthe fact that Orrin Hatch was with me on this bill, he was with me on the bill because Utah had done it and found that it worked and there were other Republican states, it's one of the Dakotas, I think it's North Dakota, has also done this and found that it worked.
States are doing this, including states that are Republican states. I just am trying to find the opportunity to convince my colleagues now that once you have all these states doing it, it's time for Congress to step up too.
Melissa Harris-Perry: Having grown up in both Charlottesville and Richmond, I was there recently visiting family, and I was stunned by the speed and the visibility of housing development that I think could easily be characterized as gentrification. Should the federal government or how can the federal government on the one hand reduce the harms of gentrification without stifling the dynamism and the economic power of growth?
Senator Tim Kaine: Yes, Melissa, this is one-- Look, I was a city councilman and mayor in Richmond. When our city was declining in population, we were 230,000 in the central city in 1970. By the time I got in city council 1994, we were at 190,000. We'd lost 40,000 people from the 1970s through the early 1990s. We're now back at about 225,000. Like other cities, we're finding ways to attract people back to cities and grow the center of our metropolitan areas. That's great, but you have to figure out ways to do it where you're not displacing folks.
Most neighbors and residents, they want to see more activity in their neighborhoods. They don't want blighted and vacant structures on their block, they want to see activity, but then you run the risk of pricing in them out. Here's what you have to do. You have to be really smart about zoning requirements and things like that, and not have such onerous zoning and land use policies that you push up minimum lot sizes or things like that that you push up the price of housing. The local leaders really have to grapple with that.
At the federal level, we have some tools that really work. I'll give you one, the low-income tax credit program. This is a federal program that puts money into states, really, really low-interest loan money that's very attractive for developers that will develop housing that's suitable for low and modern-income people. Every state has a housing development authority, the VHDA in Virginia, they get this federal money and it's really attractive because the interest rates are so low. It's so attractive that developers then compete. "Well, I want to get that low-interest money, so yes, I will agree that a certain percentage of these units have to be for low and modern-income people."
When I was lieutenant governor, I got our VHDA to also give bonuses to developers if they would make sure that a certain percentage of the units were completely built to universal design standards so they were completely accessible to folks with disabilities or the elderly. This program, the LITC really works to produce housing stock for low and moderate-income folks. This is an example, Melissa, we don't have to necessarily think of the new program, take what we have and do more of it.
Maria Kentwell of Washington has been a huge champion of this, Sherrod Brown, the current chair of the housing and banking committee in the Senate really likes this program. The locals have to do their part, but we at the federal level can provide powerful incentives for the development of new housing stock that's dignified and safe, but that's affordable for people.
Melissa Harris-Perry: Senator Tim Kaine. Thank you for joining us.
Senator Tim Kaine: Really glad to talk, Melissa, and love to see you back in Richmond.
Dorian Warren: Melissa, this was quite the deep dive. I learned so much about the history of fair housing in this country, and the personal reflections from Ava Deakin and Jim McCarthy, they were just everything.
Melissa Harris-Perry: Yes. Listen, that young lady will be leading the country one day. She is magic.
Dorian Warren: Melissa, I think we should do this deep dive thing again.
Melissa Harris-Perry: Absolutely. We got more in our bag pockets. Of course, thank you, Dorian, for helping me to plum the depths of fair housing. Of course, thank you to all of our guests; Lisa Rice and Jim McCarthy of fair housing, the courageous young Ava Deakin and her attorney, Michael Allen, and of course, Senator Tim Kaine of Virginia.
Zach Bynum is our digital editor.
David Gebel is our executive assistant. Michelle Lou is our intern. Shanta Covington is our senior planning editor. Ethan Oberman is our senior producer. Our producers are Katerina Barton, Deborah Goldstein, and Ryan Wild. Our board operator/director is Vince Fairchild, and we also have [unintelligible 01:04:36] run the board for us this week. Jay Cowit is our sound designer, director, and editor. Jackie Martin is our fabulous line producer, and Wonbo Woo is our EP. Thanks so much for being here with us. I'm Melissa Harris-Perry and this is The Takeaway.
Copyright © 2022 New York Public Radio. All rights reserved. Visit our website terms of use at www.wnyc.org for further information.
New York Public Radio transcripts are created on a rush deadline, often by contractors. This text may not be in its final form and may be updated or revised in the future. Accuracy and availability may vary. The authoritative record of New York Public Radio's programming is the audio record.