COVID-19 and Alcohol Consumption: How Women are Disproportionately Affected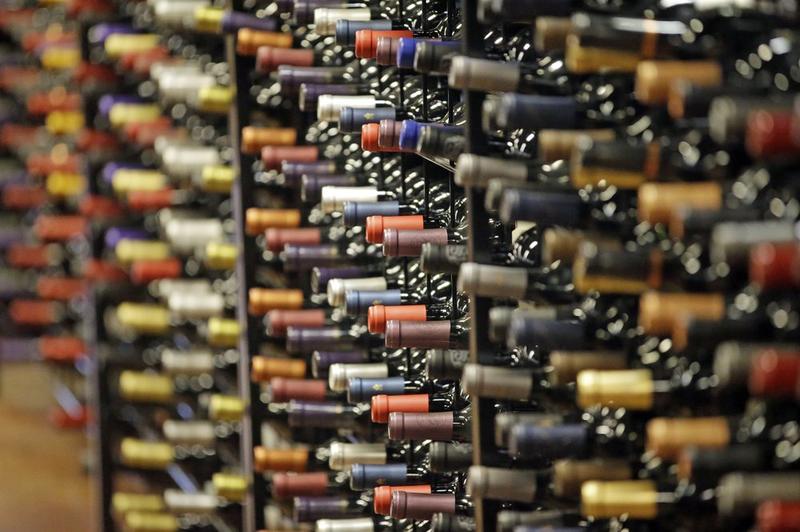 Transcript
Tanzina Vega: I'm Tanzina Vega and you're listening to The Takeaway. From the earliest days of the pandemic, social media has been flooded with jokes and memes about turning to alcohol to cope, but 10 months later, many are reevaluating their relationship to alcohol in a very serious way. Some spurred on by the popularity of so called Dry January. Studies have shown that people are indeed drinking more during COVID-19, but the change is most dramatic in women. Holly Whitaker is the CEO of the recovery company Tempest, and the author of Quit Like A Woman: The Radical Choice to Not Drink in a Culture Obsessed with Alcohol. Holly, thanks so much for joining us.
Holly Whitaker: Hi, thank you for having me.
Tanzina: Dr. Kamala Green Genece, is a clinical psychologist specializing in addiction who works at Partnership to End Addiction and Wholeview Wellness. Welcome, Kamala.
Dr. Kamala Green Genece: Thank you. It's a pleasure to be here.
Tanzina: Holly, how different does drinking in the United States look now versus before the pandemic?
Holly: Well, I think there's a couple of things. One, I think that we've been taught to not deal with uncomfortable groundless situations, and so we don't have the tools necessary to deal with an endless state of not knowing what's going to happen, of loss. We turn to alcohol because we are conditioned to turn to alcohol. I think that's just at first we were flooded with images of using alcohol as a coping mechanism, and that normalized it at the beginning, without talking about any of the downsides of it.
Then I also think that there is-- I know from my own drinking, there was a way to control it with having to break up my day. I think that another thing that we're facing that's really interesting is a blur of time, where 9:00AM can feel like 12:00PM, can feel like 4:00PM, and there's no demarcation and it blurs together. Therefore, we drink at times where we may not have been drinking before. I could go on.
Tanzina: Kamala, what about the use of alcohol in women specifically off of what Holly was saying, given everything else that the pandemic has wrought, why women in particular?
Kamala: Again, I certainly support everything that Holly is saying. I think what we saw even before the pandemic, what we're seeing is an exacerbation of an unfortunate trend. Women in general, have been increasing their level of drinking over time, and much of this is due to societal pressures, women taking on what we would see as non-traditional gender roles, moving into more powerful positions and taking on this idea, unfortunately so, I can drink like a man, I can work like a man, and I'm going to start drinking like a man.
Unfortunately, that has been supported as Holly was alluding to by our society, by the alcohol marketing industry to enhance their sales. Now in terms of the pandemic, as women have taken on increasing amounts of childcare, amounts of home schooling, the pressures have only gotten worse. As Holly was alluding to, there have not been structured ways, and people have not been taught ways and how to deal with stress, anxiety, tension, in productive, healthy ways. Women are just facing higher levels of stress, tension, related to increased home activities and increased role enhancement as a result of having to do all of these other things in the pandemic.
Tanzina: Kamala, beyond this being a coping mechanism, we should be clear that we're not just talking about people having an extra glass of wine. We're talking about people who are really I think, going beyond. Feeling maybe there's something they should be looking at. Is there a word for that? Is it binge drinking? What is it exactly?
Kamala: It can take out a variety of different forms. I think we do see in particular, an increase of binge drinking but I think what we are seeing is, again, as Holly was alluding to, that previously, one of the things that can help people even if they have a predisposition, or they may be leaning towards drinking more than they should, is structure in one's life, life roles, things that would bring them to have to stay within control. When those things are ripped away, oftentimes people lose their ability to recognize the impact that alcohol may be having in their lives.
One of the real points that I want to make and I want to stress is that this is really an opportunity I think for women, but certainly everyone in society, to really look at how and which we address coping with stress, coping with particular issues that we have never really focused on as a society in a larger way. I think that, as there was a societal push that shoved towards our easy way of coping with things, which is alcohol, this is an opportunity for us to take a step back and say, we need to build in additional mental health and emotional structures that can help people during this time.
Tanzina: Holly, to Kamala's point about stress, why are women in particular drinking more? I'm going to preface this by saying, we know that hundreds of thousands of women have been pushed out of the workforce since the pandemic began, women have also had to take on largely dual or triple responsibilities at home if they continued to work. Are those some of the issues that are affecting this increase in women drinking during the pandemic?
Holly: I think what Kamala was saying earlier is that we have all of these roles that we've picked up. Entering into the workforce, maintaining our emotional labor, caretaking labor, and then also having other unattainable things thrown on us, like body image, body size, and beauty standards and ideals. We keep collecting things that we're supposed to be, and we don't necessarily have the ability to set boundaries to say no.
I think when you look at women specifically, you're looking at the continuation of basically picking up things that we're supposed to be responsible for, and then we're also sold a very specific message around alcohol, the same way we were mommy's little helper, that this is the thing that helps us to manage. It's a good thing, and it will help us to homeschool, it will help us to cook, it will help us to date, it will help us to connect, so we have basically these two images.
Tanzina: Holly, I do see these images with like moms in particular and mom culture, and it being wine o'clock and mom juice and all of that. That's what you're talking about, right?
Holly: Yes, moms are a targeted demographic. They're basically told this is how you parent, this is how you deal with it.
Tanzina: Kamala, your thoughts on that, on how women are targeted specifically with these types of memes and marketing language?
Kamala: Again, it's a subversive kind of dance where on the one hand, we're sold, as Holly was saying, these sort of unattainable images, and roles that hardly anyone can live up to, but we're going to market to you this substance that will, in many ways is a toxic substance, that will help you deal with a role that is maybe too much for you. If we look, what we're seeing is a crashing of those two concepts at a time when people are really unable to deal with it anymore. With the pandemic and all the political issues that are going on, it has risen it to a level that has become almost unsustainable.
Tanzina: We just heard a caller who talked about identifying, realizing, that she didn't want to keep drinking and working to do that. What are some of the ways that you see, particularly in this moment, when so many of us are isolated, and sometimes the drinking is not happening on a Zoom happy hour, it's happening behind closed doors without other folks maybe present to be able to say, "Hey, maybe that's-- you might want to look at that." How should people be thinking about identifying when they feel that they've maybe gone too far with their alcohol consumption?
Kamala: I think it takes, as the caller did very pointedly describe, a radical honesty, in terms of the role that alcohol's playing in your life, and really taking a step back and looking about. Is it adding all of the magical things that we are taught and see in marketing or is it taking away? Again, using that caller's story, I think she began to recognize it was either interfering with her ability to exercise, or was interfering maybe with her emotional functioning, or her weight. It could have been any number of things.
It's really, in a non-judgmental, non-stigmatized way. Just as we are marketed alcohol in a positive way, we are also taught, taking a look at your alcohol consumption is a stigmatized process. One of the things I think that is really critical to look at is that-- we're also sold that people that have "problems" with alcohol only look a particular way. That could not be more of a misnomer, and something that our society has to correct. The majority of people that have difficulties with alcohol and other substances are not what we see in the movies. It's not what we see, as people who "hit rock bottom". It's people that on a day-to-day basis are making decisions that are not in their best interest in the use of substances.
We are not socialized as a society to take a step back and look at that in a loving, caring way. Just as if you said, "Well, I'm going to start eating more broccoli today," and no one would judge you for that, but if you say, "I'm going to take a step back and look at the role that alcohol plays in my life," there's a lot of stigma and shame associated with that. For individuals now, I want people to actively be able to say that out loud in a way that is, and again, this is why I think Holly comes in so powerfully, in a way that is empowering, in a way that is loving, in a way that is a way of taking care of yourself rather than something that is stigmatized.
There are very specific strategies, the things that can people engage in. Yes, it is more difficult during the pandemic, but I think developing mental, emotional, relational strategies of coping are things that are available to us, even during this difficult time.
Tanzina: Holly, let's talk about that, because Chrissy Tiegen recently revealed on social media that she had committed to managing her drinking, and to sobriety, with the help of your book. Tell us, what are some of the principles that you lay out in the book, particularly for women who want to rethink with alcohol?
Holly: I think it's interesting because I don't think she even talked about managing her drinking. That still is like a pretty traditional way of thinking about it. She chose sobriety, she chose to remove alcohol, and she did it in a way that did not involve, "Hey, I have all this shame. I have a problem. I'm going to fit--" She actually came into this and talked about the benefit of not drinking. I think that's one of the biggest flips in this, which is that we think that, "Oh, no, if I go overboard or if I take this too far, there's something wrong with me, then I'm not going to get to do this thing anymore, get to ingest a toxic, addictive substance."
The way that I frame it and the way that we frame it at Tempest is by specifically saying, you don't have to do this anymore. I think that's one of the biggest flips we don't understand we're inculturated and indoctrined into drinking culture. We're in a culture that normalizes it, the same way we were in a culture that normalized smoking 50 years ago. We have choices that we don't understand that we have.
Our belief system is such an important part of this. If we think we're missing out, or if we think that not being able to drink is a flaw, or a sign of pathology, or something that's wrong with our genetic makeup, then it's a very different situation than, "Oh, I don't want to put this thing in my body anymore." We work on normalizing the conversation around drinking. This is why things like Dry January are so desperately important because it starts to normalize that a lot of us struggle, and a lot of us are on a spectrum of abuse. We're not just alcoholics and normal people. There are people that are ingesting a toxic addictive drug on a spectrum of addiction.
Tanzina: Holly, let's talk about that spectrum because I think that's really important to Kamala's point earlier, which is the stereotype of what we think the "alcoholic" in movies looks like. What's the spectrum?
Holly: The spectrum is that it's an addictive substance and people can be abusing it in a way where it's just not-- like it's a glass a night. It's a habit-forming substance, a glass a night can feel terrible to somebody. You don't have to qualify it as an addiction, and that's what we have historically done. We've looked to, "Are you an alcoholic?" "Okay, you're not, then keep drinking." What we have the opportunity to do now is say, "Do I like how this substance shows up in my life or do I not like it? If I don't like it, am I going to make changes around it?"
Tanzina: instead of having a label, you're saying?
Holly: Well, it's not even about the label. The label keeps us focused on a label versus how it's showing up in our lives. That's exactly what Kamala was saying. She was saying, it's this radical honesty that we have to have with ourselves, not, do we qualify.
Tanzina: Holly Whitaker is the author of Quit Like A Woman: The Radical Choice to Not Drink in a Culture Obsessed with Alcohol and Dr. Kamala Green Genece, is a clinical psychologist specializing in addiction, many thanks to you both.
Kamala: Thank you.
Holly: Thank you.
Female Speaker 1: Today's question couldn't have come at a better time. I just brought up my drinking this past week to my therapist because I am becoming concerned that in the last few months my drinking has increased. I am aware of this. I don't want to continue this behavior. I don't think it's healthy. I think there's a lot of better ways to cope, but it does just make me feel a little bit better. I miss seeing everybody, and drinking was something that I did socially, but now I'm doing it more alone. I just don't want it to get any worse.
Tracy: Hi, I'm Tracy from Salisbury, Connecticut. At the start of the pandemic, I went from being a pretty heavy drinker one or two times a week, to being a light to moderate drinker every single day. I also stopped exercising. In the summer, as I started to really settle into the reality of the pandemic, and the fact that it was going to go on for a while, I realized that with no social events on the calendar, and a desire to just really be sharp at my new job, it was like a really unique and perfect opportunity to make this long-overdue change. My goal was to have a sober October, but come November 1st, I just kept it rolling. I'm really happy I did.
Female Speaker 2: My relationship to alcohol didn't change much once COVID hit the US, mainly because I had stopped drinking alcohol about three or four years before then. During lockdown, I saw some more of like the true colors, really, behind these alcohol companies in that they took this as an opportunity to sell, sell, sell, which I found appalling and disgusting, and really helped me understand that those who struggle with alcohol, it's not all our fault.
Female Speaker 3: I just wanted to share that after I was laid off in March, I went from being functionally alcohol-dependent to being very dysfunctionally alcohol-dependent, but a friend of mine told me about an online group called the 30-day Alcohol Experiment, run by Annie Grace. I started that 26 days ago, and I'm feeling better than I have in many, many years. I have tried to moderate my drinking in the past and never had much luck, but I have to say that the silver lining of the COVID for me was that it really was a wake-up call for me, that my relationship with alcohol was really just not helping me in any way.
Female Speaker 4: At the beginning of the pandemic, I was relying on alcohol for like Fridays, as if I was going to like happy hour or things like that, but it didn't really increase. I was really aware of that. I tried to keep it that much even in the summer, although I have to say that during the holidays, I was drinking a little bit more, but I've decided that even if we go into full lockdown this year I am not going to drink, so so far so good.
Barrett: My name is Barrett from San Diego, California. I deliver food for one of the delivery apps. My personal relationship to alcohol has not made a dramatic change since the pandemic began, and I've watched it increase. I start early in the morning, and people begin ordering alcohol from liquor stores, and a lot of alcohol with their breakfast or brunch. This is seven days a week. It seems to be a side effect of the pandemic.
Copyright © 2020 New York Public Radio. All rights reserved. Visit our website terms of use at www.wnyc.org for further information.
New York Public Radio transcripts are created on a rush deadline, often by contractors. This text may not be in its final form and may be updated or revised in the future. Accuracy and availability may vary. The authoritative record of New York Public Radio's programming is the audio record.