Black Music Month Honors the Black Artists Who Have Shaped Music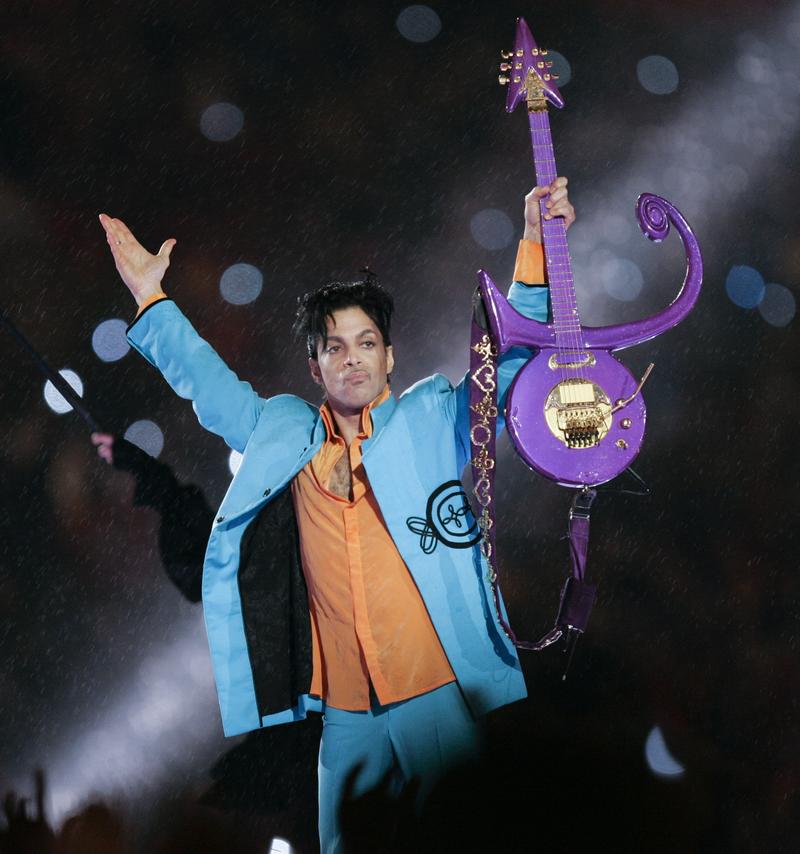 Transcript
[music]
Darius Lovehall: Say, you mind if I play you a little something real quick?
Nina Mosley: I don't know. The last time you went out on an impulse, you embarrassed the [beep] out of me.
Darius Lovehall: Look, this'll be easy. I promise. Watch.
Melissa Harris-Perry: Okay. If you're a Black woman of a certain age, then you already know that was Larenz Tate as Darius Lovehall, kicking it to Nia Long's character Nina Mosley in 1997's Love Jones. Now, a lot of us have been revisiting Love Jones in recent weeks thanks to its release on Netflix this month. Now, the film was an artistic intervention in the 1990s, a hard departure from the Boyz n the Hood, New Jack City version of Black urban life. It offered us a holy artistic rendering of African-American life and love in Chicago, complete with stepper set, spoken word, and philosophical debates at house parties. But the most important part of Love Jones, the music.
Darius Lovehall: Who am I? It's not important, but they call me brother to the night. Right now, I'm the blues in your left thigh trying to become the funk in your right.
Melissa: From Charlie Parker to Dionne Farris, Lauryn Hill to the Lincoln Center Orchestra, woo, child, it is the music that tells this story. Storytelling is what Black music does. It so happens that June is Black Music Month, an opportunity to read those stories laid down in the tracks of Black artists both past and present.
President Jimmy Carter: How many of you know what month this is? Somebody said June, right on. This is Black Music Month.
Melissa: Yes, right on, Mr. President. That's President Jimmy Carter in 1979, declaring June as Black Music Month. For decades, Black musicians, producers, songwriters, and others have shaped the musical landscape of this country and the globe. From maps to the underground railroad, hidden in the lyrics of freedom songs.
[singing]
Melissa: The pain [unintelligible 00:02:28] into the blues.
[singing]
Melissa: The necessity of improvisation and collaboration written by jazz.
[music]
Melissa: The struggle of the streets narrated by hip hop.
Public Enemy: [singing] Fight the power. We've got to fight the powers that be.
Melissa: I'm Melissa Harris-Perry, in for Tanzina Vega. We start today with celebration and discussion of Black Music Month here on The Takeaway. For more on this, we're joined by Nabil Ayers, writer and general manager of the record label 4AD. Nabil, welcome to the show.
Nabil: Thank you. Nice to be here.
Melissa: Also, with us is Mark Anthony Neal, the James B. Duke Distinguished Professor of African and African American studies at Duke University and host of the podcast Left of Black. Mark, it's so great to have you with us.
Mark: What's up, Melissa? How are you doing?
Melissa: It's so good to talk with you, Mark. I am going to start with you. I want to start with the origins of Black Music Month. Where did this come from?
Mark: It is Kenny Gamble, it is Dyana Williams, who's still on radio in Philadelphia, and it's Ed Wright, wanting to find a moment to take advantage of the popularity of Black music, taking signals from what the country music industry had been doing. They approached President Carter, "Can we get some sort of acknowledgment?" We heard his great words in the beginning, as they all sat there on the White House lawn, having a kind of a soul food picnic, if you will, listening to soul music.
For someone like Kenny Gamble, who's the founder of Philadelphia International Records with Leon Huff, it was an opportunity not only to talk about the popularity of Black music but really to double down on the idea of the Black music industry as an important economic cog to Black Americans in America generally and to acknowledge its broader history of the impact of Black music.
Melissa: I love that place that you began with us. I have to say when I watched that video with President Carter, it was so high seventies. It was really fascinating to watch. Nabil, I want to come to you because part of how we entered into this conversation on the team and wanting to talk about this today was this piece that you did for Pitchfork really asking what Black Music Month means now. In talking with artists for Pitchfork, what did you find that Black Music Month means now?
Nabil: It was a really interesting project because I went into it. My background is that I was an intern at a record company a long time ago and then I worked in, and later owned a record store. In the '90s and 2000s, Black Music Month really existed largely in record stores because that was where people bought music. That was really the only place. I was very familiar with it. Now I work for a record company and I notice it every year and I just assumed that everyone knew it. When I saw it-- every year, it's a presidential proclamation that Black Music Month exists and is celebrated, which is pretty incredible. That started with Bill Clinton, I believe, in 2000.
When Donald Trump tweeted it last year, in 2020 I was just so surprised to see that that was still a thing and that he was doing it. [unintelligible 00:05:58] it's online. There's a very long letter from him that I doubt he actually wrote or even read, but it's celebrating, calling out certain artists, talking about how important Black music is in America. That made me really think about it and get into it. My plan was to talk to a younger generation of artists and newer artists, and artists of all ages and learn what their thoughts are on Black Music Month 42 years in.
What I found is that-- and this isn't true across the board, but a lot of the people I talked to, especially the younger people, just weren't familiar with it. Dyana Williams, who I spoke to-- it was clear to say that for every artist I talked to that wasn't familiar there are many who are, and I know that's true. It was interesting talking to these people who weren't familiar. The pieces focus really kind of shifted to all the interesting things I learned about that artists are doing that are in the same spirit of not only mobilizing the economics but just talking about the broader sense of what Black music is and getting it out there, whether or not it's officially associated with Black Music Month.
Melissa: All right. I want to go to exactly that idea. Mark, let me come back to you for a second. What is Black music?
Mark: How much time do we have? [laughs]
Melissa: I'm glad that you laugh. Mark and I know each other going back.
Mark: I think most people generally think of it in terms of music that's produced by Black people, that's produced in what we recognize as Black musical idioms. Of course, that's complicated because Black genius is spread out in so many different genres of music. In many cases, genres of music of people that aren't aware of. We just don't know about the Black imprint, for instance, or the classical music the same way that we understand that imprint in jazz or blues and R&B, and things of that nature.
Then it gets a little interesting when you might have, for instance, white artists who happened to be very good at performing Black music and Black idioms in ways that-- I think about Boz Scaggs as being a great example of this. There are people who might know just right now when I tell them that Boz Scaggs is white and didn't know so because he sounds as though he makes Black music.
Melissa: Okay. Let's pause here for a second because Nabil, one of the other pieces that I found interesting in the conversations you were having with artists now is exactly that point that on the one hand, there are the history that I told, the freedom songs, gospel, blues, jazz. We recognize those, but you were talking with artists who were in other spaces who wanted to also lay claim to that as part of the Black music tradition.
Nabil: One of the really interesting conversations I had of many was with Angel Bat Dawid, who's a clarinetist and composer who lives in Chicago. I was on a Zoom with her. To illustrate that point, she told me that she'd just been on a Zoom with 12 Black bassoonists.
Melissa: [unintelligible 00:08:55] 12 Black bassoonists.
Nabil: [laughs] It just blew my mind.
Melissa: I want a podcast called 12 Black Bassoonists, yes.
Nabil: [laughs] I know, right? It's really incredible. She was talking a lot about how in the classical world, in the composition world, there's a huge Black presence, but most people just aren't aware of it. Likewise, again, I learned a lot just talking to people about, of course, electronic music, where KAYTRANADA was the first Black person this year to win the Dance/ Electronic Album Grammy and Song Grammy too, I believe, just incredible. Dance/electronic music is a genre that is generally a by-product of funk and house, and disco, and all these more traditionally Black genres. There's definitely a lot of that happening. Rock music, of course, country music of Mickey Guyton this year, yes, It definitely exists.
Melissa: There's this other maybe the nefarious side here, Mark, which is not necessarily white artists who are performing what we might traditionally think of as Black music and are widely loved and by Black folks, whether we know their own racial category or not. But what about the Elvises of the story of Black music, those who drew from Black music but did not cite Black music?
Mark: I think that's another reason why Black Music Month is so history. I think my colleague Guthrie Ranty, who describes it as a Black Music History Month as an opportunity to double down on a broader history. We know from the 1950s, there were more than the Elvises who were involved in what we know as the cover movement where white artists specifically would record Black music and dumb it down, white it down, if you will. Everyone knows Elvis Presley's Hound Dog, but most folks have never heard Big Mama Thornton's original version of Hound Dog, which sounds so dramatically different and dramatically Black as opposed to the Elvis' record.
There's so many cases. Folks will say, "Well, now, this is a great time for folks to acknowledge the African American impact on Black music for folks to get their recognition." That recognition sometime comes in the vacuum of the economic realities that so many people were able to generate so many millions of dollars on Black musical labor and Black musical talent that Black artists never got the opportunity to see. That was why this was so important for Kenny Gamble and Leon Huff and Philadelphia International Records to make that particular connection between the popularity of Black music and the economic role that it plays in Black communities.
Melissa: Nabil, let me come to you on that, because one of the folks you talked to said Black music is green right?
Nabil: I think that was the official tagline of the first Black Music Month in 1979, which was this very overt and obvious statement. They were not trying to be subtle about saying that there is a lot of money generated by Black artists playing music, and we need to acknowledge that.
Melissa: Does that green [unintelligible 00:12:01] show up in Black communities or is it primarily enriching other folks?
Nabil: That's a tougher question to answer, and I know-- and Mark, you probably know more about this than I do, but I know that the Black Music Month, the reason part of it began because they wanted to funnel more of that money back to Black businesses, Black-owned record labels, of course, Black record stores. But the 'Is it going there?" question, I'm not sure I'm qualified to answer.
Melissa: We heard from a caller who mentions how Black music tells a story. The song she mentions does just that.
Caller: This is [unintelligible 00:12:37] from New Orleans. Let me tell you, the song that speaks to me the most is Life by K-Ci and JoJo. When you hear that song, I'd be thinking about all them brothers [unintelligible 00:12:50] up in Angola. I think that song helps me imagine, how do you get to that point? The song say, "What happened to my masterplan?" It "Shouldn't have gone down this way". "Black male in a family of three, been robbed of my destiny". He already felt the systemicness of racism as a Black man, and that led him down a path of life. He's sitting there wondering, "Tell me, how did I get life?"
If that ain't a story to help you understand what his young brothers be going and headed, I don't know what he-
Melissa: Listen, let me tell you, just hearing my people speak in our NOLA sound of voice reminds me of how Black music infuses even the ways that we speak. Mark, I want to come to you on this because I've been missing New Orleans, because of COVID-19, a pandemic that disrupted so many things. What did it do to the music industry for Black artists over the course of the past year and a half?
Mark: The music industry's dirty secret is that artists don't make a whole lot of money on the selling of their actual music. So many other people do. They make their money being on the road, by touring. The one thing that COVID did for Black artists over the last year was to really hamper their ability to make a living by being out on the road. The [unintelligible 00:14:11] team incredibly important, folks who figured out ways to monetize doing performances in their living room. I love the work that Toby Nwigwe from down in Houston did over the last year, in terms of creating a platform to be able to push his music out into the world without having to go on tour.
Versuz was so incredibly important, not so much for new music, but artists were able to double down on their catalogue. I'm sure The Isley Brothers, Earth, Wind and Fire Patti LaBelle, Gladys Knight saw incredible increases in the sales of their music, their back catalog, because of Versuz. Once things open up again, people can make the money that they can make by being back on the road and connecting with people.
Melissa: You're so right about Versuz and the ways that, from my perspective-- the things that saved my life during quarantine was Club Quarantine and Versuz. Having Black music to see us through in those moments. Then this point about the green for Black artists. Nabil, let me ask you about this a bit, because one of the things you lay out in the piece is about the Black artist database and other ways that contemporary Black artists are seeking to support the industry and support one another. Can you tell us about that?
Nabil: I think this is a pretty incredible story. To do a little bit of a backstory, there's Bandcamp, which is a great platform on which any musician small to huge can upload their album receive payment directly. Bandcamp takes a small fee. However, once the pandemic hit and Bandcamp realized so many artists weren't able to tour and make money like usual, they started waiving their fees once a month on a certain Friday each month and calling it Bandcamp Friday. On those Fridays-- they're very heavily publicized and pushed by artists, and artists or small labels were receiving a 100% of any income that came in that day.
Those became a big deal. Right around that time a woman in London is a DJ named Nakeitha Delanancy kind of realized that even though things were hard for the musicians she knew in London and Europe, that it was harder in America where there's no real sort of fall back plan, and people were having a hard time paying their rent. She saw the Bandcamp Fridays as a real way to kind of mobilize support. She and some other friends got together and just started a simple Google spreadsheet and started a list of Black electronic musicians.
I think she said they got about 30 people they knew and they could think of-- and this was 2 days before one of the Bandcamp Fridays in June of 2020-- and put that up on some Facebook pages and some groups, went to bed and woke up. They've asked people to sort of add to it and woke up, and there are 500 names on the list, which was incredible. By Friday, the next day, there were a thousand, and this was a way for people to literally just put money directly in the pockets of those musicians, by buying their music. Bandcamp pays musicians every day via PayPal, so there's no waiting, there's no monthly thing or anything like that.
It turned into a much bigger thing. I think it's at around 3,500 artists and creators, and labels right now. It was under the Instagram handle Black Bandcamp, but now it's called the Black Music Database. This is completely volunteer-run. There was no money behind it, no one was getting paid. These are just people who saw a need and acted. It's kind of a great example of what somebody can do today that's in the spirit of Black Music Month.
Melissa: In so many ways, that feels to me like the very stories of what Black music is at its core. Even beyond the sonic aspects, that notion of the collective, collaborative work that we do with each other, even as we're creating art. Mark, I have to reveal this. I feel nothing has showed my age more than music tastes. I'm definitely that person who now mocks my children about the hip hop they listen to. Help me to think about the stories that are being told in contemporary Black music that maybe an old head like me can still really appreciate.
Mark: They're telling the stories of their own lives. In the world that an 18 or 19-year-old experience now, it's very different than the world that we experienced when we were that age. Black music has always been about storytelling. Both the storytelling of individual artists who are making music but also the broader stories of who we are as a community. The thing that has been ongoing about Black music, if we want to find out what's happening in Black America, listen to the wide genre styles that we define as Black music, and you will hear the story about what's going on.
We know that, for instance, young artists and young Black folks are dealing with things like addiction to painkillers, because you can't listen to a hip hop song and not hear some reference of Percocet. It's just one example of that. I think very often, there's older listeners-- because I'm with you right there. I'm sitting there in the car with my 18-year-old. I'm like, "What is this that we're listening to? Can I put on my Billy Preston CD?" [laughs] They are articulating the world that they're in, and we have to get away from placing judgment on how they describe that world and actually go in and listen to what they're dealing with, from what they're feeling at this moment.
Melissa: Absolutely. Thank you so much to Mark Anthony Neal, the James B. Duke Distinguished Professor of African and African-American Studies at Duke University. He's also the host of the podcast Left of Black, and to Nabil Ayers, writer and general manager of the record label 4AD. Check out Nabil's piece in Pitchfork about what Black Music Month means now. Thank you both for joining us.
Mark: Thank you, Melissa.
Nabil: Thank you, it's a pleasure.
Copyright © 2021 New York Public Radio. All rights reserved. Visit our website terms of use at www.wnyc.org for further information.
New York Public Radio transcripts are created on a rush deadline, often by contractors. This text may not be in its final form and may be updated or revised in the future. Accuracy and availability may vary. The authoritative record of New York Public Radio's programming is the audio record.