Working Out the Four-Day Work Week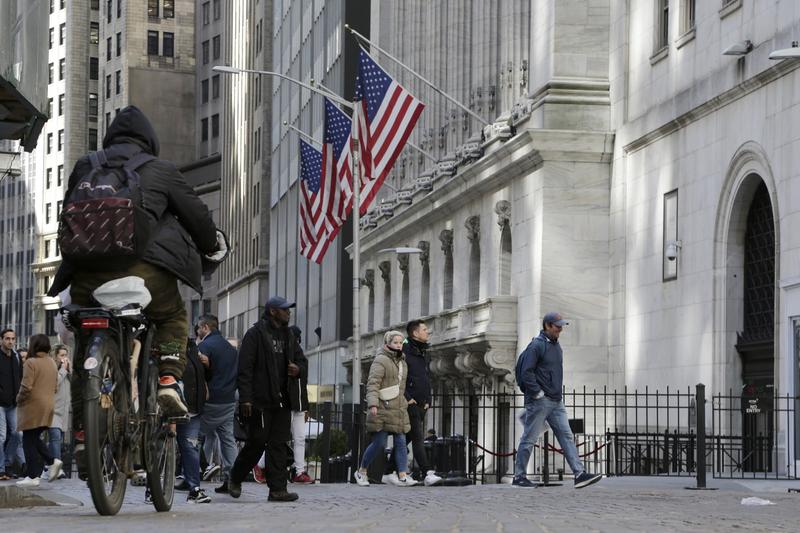 Transcript
[music]
Speaker 1: From WNYC and PRX in collaboration with GBH News in Boston. This is The Takeaway with Melissa Harris-Perry in Winston-Salem, North Carolina.
[music]
Workin' 9 to 5, what a way to make a livin'
Barely gettin' by, it's all takin' and no givin'
They just use your mind and they never give you credit
It's enough to drive you crazy if you let it
Mmmmm.
Melissa Harris-Perry: That song just never gets old. There is nothing like belting out this Dolly Parton anthem to the Workday Grind as you prepare to enter yet another eight hours of labor, except is it really eight hours? I know for me, eight hours is like the first half of my workday, and I'm a well-compensated professional. Data from the Bureau for Labor Statistics show that most American workers put in more than eight hours each weekday and another four to six on the weekends. Yes, I sometimes sing those lyrics in reverse working 5:00 to 9:00.
[music]
Workin' 9 to 5, what a way to make a livin'
Melissa Harris-Perry: All this work is not what our labor-organizing foremothers and forefathers wanted for us. Efforts to institute a 40-hour workweek begin in the 1860s and were finally instantiated into law in the 1930s. Now there are new rumblings on the margins of the labor market as pandemic-fueled fatigue has many employees looking around for options to push the ever-creeping workday back into its box. In the UK, a test group of 60 companies and 3,000 employees just ended a six-month trial of a four-day workweek schedule. Nearly every company that tried it is planning to stick with it.
The majority of employees reported less burnout and a better work-life balance. Most companies in the study reported less employee turnover, with their revenue streams staying consistent. To figure this all out, I sat down with Eric Loomis, professor and labor historian at the University of Rhode Island. I asked him in the US, what does our work week look like?
Eric Loomis: Well, it could be almost anything. I mean, if you're a working-class person who's working service jobs, you might be pulling together two or three jobs. That could be anywhere from 30 hours a week to 60. If you're a professional, the average is well over 50 hours a week. In this nation, we have pretty long workweeks compared to places such as Europe or even parts of Asia.
Melissa Harris-Perry: Why do we think we have a 5-day, 40-hour-a-week workweek?
Eric Loomis: That was established the 40-hour workweek, the 8-hour day by the Fair Labor Standards Act in 1938, which was a key piece of new deal labor legislation that established, again, the 8-hour day overtime after 40 hours a week ends child labor in most industries, establishes the minimum wage, et cetera. That became the standard in what Americans think of as a workweek. Now, very few of us actually are working a 40-hour a week.
Melissa Harris-Perry: When you say that the Fair Labor Standards Act and the new deal, that this was all where this comes from, but it wasn't just about like the largest of policymakers, right?
Eric Loomis: That's correct. The eight-hour day had been a major goal for the American working class for a very, very long time. The nights of labor, which is the first major attempt to organize the entire American working class into a single union, had risen into prominence in the mid-1880s based in part on the eight-hour day. They had a slogan of eight hours for work, eight hours for sleep, eight hours for what you will, which is a wonderful rhetorical device to get workers to understand that they should have the right to have a large part of the day for themselves because the average workday at that point is 12-14 hours a day, often in really horrific conditions. It was a half-a-century or more struggle to get to that point of success in 1938.
Melissa Harris-Perry: In so many ways when technology is introduced into our work environments, we hear that it's going to make us more productive, make it possible for us to do the same amount of work in less time. Has technology changed the way we work in that way?
Eric Loomis: Well, it has changed the way we work. It does make us oftentimes more productive, but rather than that extra time coming to us, it goes to the employer. We work harder, we work longer hours, and a lot of the technology really operates as surveillance technology so that we are expected to answer our phones or take a Zoom, or check text messages at 8:00 PM or on a Saturday or Sunday. It's really increased the workday and reduced our autonomy even as the promises of technology will be to free us from the burdens of some of our work.
Melissa Harris-Perry: Then enter the COVID-19 pandemic. On the one hand, we've got one group of workers being told now you have to do your jobs from home, and another group of workers, we're telling them it's even more critical that you be outside of your home because others can't be. Those essential workers, how did COVID-19 then shift how we as Americans were thinking about our work and what a workweek looks like?
Eric Loomis: A big part of what the aid packages did to pay us to stay at home was it allowed people to rethink their position at work. Nobody had really thought that much about their relationship with work. A lot of people now staying at home for months or even well over a year or longer working from home began to rethink what they really wanted out of their job, rather than something that they had to think about all the time. It gave them space to reconsider things.
A lot of people began to say, "I don't really want to commute to work five days a week. Couldn't I be just as productive working at home? Or couldn't I be just as productive working a four-day week, and actually taking that extra time and applying it to my own life, applying it to my family?" It really does create, for the first time in a very long time, a collective, although relatively apolitical rethinking of the role of work in our lives.
Melissa Harris-Perry: Let's talk about that four-day workweek. What would that be like for US workers?
Eric Loomis: The way that it's really oftentimes constructed at this time is something that would really benefit professionals over the working class. That office workers especially could work four days a week and they could maybe even work from home some of those days. People would take that leisure time and they would demand services, and especially in a tight employment market like we have today with relatively low levels of immigration compared to what we could have if we had more open borders, then you are really looking at potentially some real labor shortages at the working-class end of this.
That would be my concern here, is that we would be burdening working-class people, but for the professional classes who are workers and should be said themselves, it would be potentially a pretty freeing experience.
Melissa Harris-Perry: All right, quick pause. We're right back on the four-day workweek after the break. It's The Takeaway. This is The Takeaway. I'm Melissa Harris-Perry, and we're talking about a four-day workweek, and we asked you about it.
John: Hi, this is John from Omaha, Nebraska. I'm a physician. It's just not feasible in my field. My weeks' shift between administrative and outpatient clinic duties that's about 40 hours a week to inpatient duties, which ranges from 60 to 100 hours per week, with multiple 24-hour shifts throughout. The typical four-day work week conversation just does not include medical folks.
Melissa Harris-Perry: It's not just about who and who wouldn't get to have a four-day workweek. There's also a question about what it actually looks like.
Andrew: Hi, this is Andrew from Milwaukee, Oregon. I would just want to know more about whether we're really going down to a four 8-hour workdays, or is it four 10-hour workdays? As a parent of two children, knowing that going down to four 10s would be even more difficult to find time with my kids in those four days. What's the tradeoff?
Melissa Harris-Perry: Let's take up these questions in our continuing conversation with Eric Loomis, professor and labor historian at the University of Rhode Island.
Eric Loomis: It's pretty clear from study after study that a more satisfied workforce is a more productive workforce. A tired workforce, a worn-down workforce is just an unproductive workforce. There's evidence from experiments in places like New Zealand or parts of Europe, that that seems to work. I think that the question is, are employers, especially in this country, which has traditionally been less receptive to work experimentation that would help workers, are they willing to give up the power, the surveillance that the technology has provided them in order to give their workers the chance to be these more productive laborers?
I think that's a question that we need to think about because, again, traditionally American employers have been more concerned, honestly, with power over their workers than creating workplace scenarios that would make for a happy and therefore more productive workforce.
Melissa Harris-Perry: Why? Why would you rather look at your employees, surveil them five days a week, rather than have them maybe produce even more for you, whatever it is, widgets, or whatever your business product produces in four days?
Erik Loomis: Yes. That's a fascinating question. If you go back to the even all the way back to the 1880s, at the same moment that the French and the British are coming to terms with their workers joining unions, and having a say on the workplace, American employers are uniting to keep their workplaces union free. There's plenty of evidence that demonstrates that a unionized workforce and a workforce that has a voice on the job is a more satisfied and more productive workforce, that employees are engaged actively in ensuring that things run smoothly on the job.
Yet, the entire idea that workers would have any say about the conditions of their work, really is outrageous, to even reportedly more progressive CEOs. You see this in the response. There's this long tradition in the US of employers really resisting any kind of whether it's coming out of the labor movement, or it's coming out of government, to engage in the experimentation that would put autonomy back into the hands of their workers.
Melissa Harris-Perry: Of course, implementing a four-day work week is really just about setting some standards and getting a little bit of control of your labor on the job. One of the big ways we've done that throughout history is through labor unions. I asked Erik about the current state of labor organizing in our country.
Erik Loomis: Public support for unions is at an all-time record high, even going back to the era of the great union organizing of the New Deal and the World War II era. Americans overwhelmingly now approve of unions at least in the abstract. However, union density is at the lowest point it's been since before the New Deal. It's only about 10% of the American workforce actually has a union.
What you are seeing there's been a lot of very public attempts to unionize Starbucks and Amazon, and Trader Joe's, but they haven't really been successful in terms of getting a union contract. This is because the structure of labor law in 2023 is almost completely controlled by the employer. As of this moment, there's something like 290 Starbucks stores that have voted to unionize, but not a single one has a contract because Starbucks is delaying as long as they possibly can.
That's even with a favorable new National Labor Relations Board under the Biden administration. It's going to take more, I think, coming from both the working class and from the government, to push through labor laws such as the Biden's proposed ProAct, that would solve some of these problems and move America back to a place in which unions really do have the structural ability to grow, which right now, they really don't.
Melissa Harris-Perry: Right. Just to go back to your point about technology and the idea that technology may, in fact, make us more productive, but then that productivity those hours, they go back into the bank of the employer, rather than into the bank of our own lives. I'm wondering if a four-day work week could potentially have the same effect, that it ultimately might feel just as exhausting as a five-day work week, if the hours or the expectations rise right along with that productivity capacity.
Erik Loomis: What it ultimately takes to control your work is collective action. That collective action can happen through union, theoretically could happen through other ways, but there needs to be pretty hard and fast rules about time on and off the job. Yes, the scenario that you described is entirely plausible, that employers, you would be say on the job four days a week, but you're still facing the cavalcade of emails and text messages, and Zoom meetings, and everything else that you are supposed to prove yourself as a good committed worker, by engaging in rather than spend that time with your family.
As we as Americans rethink our relationship with work, it also requires thinking about the structural possibilities to actually create rules about work that would limit the ability of the employer to exploit new rules, which ultimately, much more so than about pay or anything else, is really what the labor movement traditionally was about, is establishing rules on the job to provide workers the greatest dignity possible. We have to think in terms of more structural action, as well as trying to convince our employers that, "Hey, a four-day work week would be better for everybody." That's fine as far as it goes, but it may not go that far the first time a crisis comes up on the job.
Melissa Harris-Perry: Erik Loomis is a professor and labor historian at the University of Rhode Island. Professor Loomis, thanks so much for taking the time with us.
Erik Loomis: Well, thank you so much for having me.
[music]
Copyright © 2023 New York Public Radio. All rights reserved. Visit our website terms of use at www.wnyc.org for further information.
New York Public Radio transcripts are created on a rush deadline, often by contractors. This text may not be in its final form and may be updated or revised in the future. Accuracy and availability may vary. The authoritative record of New York Public Radio's programming is the audio record.