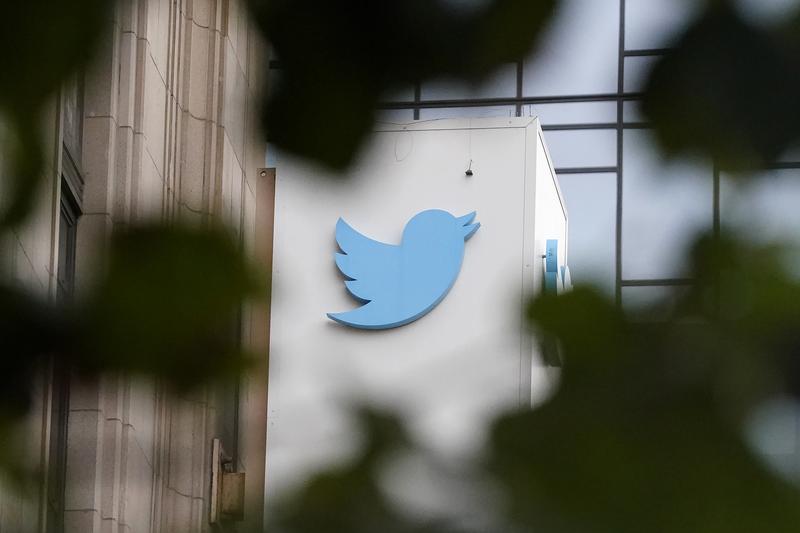 Transcript
Still Watching?
NEWS CLIP This makes Watergate seem like jaywalking, and I don't think that's hyperbole.
ILYA MARRITZ From WNYC in New York, this is On the Media. I'm Ilya Marritz. Right-wing media are running with the story of the Twitter files and Hunter Biden's laptop. But is there really any there there?
BLAKE MONTGOMERY If you're looking for a really complicated thing to get into and you don't like novels like you could read this — that could be fun.
ILYA MARRITZ Theme parks and animation can be fun, too, until they turn political, as the leaders of Disney have learned.
CHRISTOPHER GRIMES He got whacked by the governor of Florida, who then spent months calling the company "woke Disney."
ILYA MARRITZ Plus, the story behind the meteoric rise of the streaming giant HBO.
JOHN KORBIN And cable edge was just explicitly code for "we need more breasts." And then they proudly advertised it that way.
ILYA MARRITZ It's all coming up after this.
[END OF BILLBOARD]
ILYA MARRITZ From WNYC in New York, this is On the Media. Brooke Gladstone is out this week. I'm Ilya Marritz, a reporter covering democracy for ProPublica.
ILYA MARRITZ A week ago. Last Friday, late in the evening, journalist Matt Taibbi dropped a long and portentous thread on Twitter that he titled "the Twitter Files."
NEWS CLIP Saying that he was going to, in his words, reveal what really happened with the Hunter Biden story suppression, adding again, in his view, this is going to be awesome.
ILYA MARRITZ These documents pull back the curtain on Twitter's internal conversations around a decision the company made in the final weeks of the 2020 presidential campaign. Twitter locked the New York Post's account on the platform for 16 days. The triggering event was reporting about Hunter Biden's laptop in the Post.
NEWS CLIP Taibbi claims that Twitter staff had an open line of communication to both the Trump White House and to the Biden campaign at the time. And he says that both camps pretty often reached out to Twitter to either block stories or tweets they felt were unfair, inaccurate or straight up misinformation. Taibbi makes the claim that that system was unbalanced in favor of left-leaning requests because what Taibbi argues, Twitter's staff leans left.
ILYA MARRITZ Political campaigns and the federal government can and sometimes do ask social media platforms to remove content for various reasons. But in this case, upon closer examination, there wasn't much hard evidence of the bombshell story that was teased — an explicit conspiracy between the government and Twitter to suffocate the Post's reporting.
NEWS CLIP I think, look, the one missing link so far from Elon Musk's dump of the Twitter Files is the FBI involvement.
ILYA MARRITZ So a little underwhelming. But was there any there there at all?
BLAKE MONTGOMERY Suppressing a media organization story is an extraordinary act by a tech company, and the public deserves to know how that happened.
ILYA MARRITZ Blake Montgomery is the tech news editor at Gizmodo.
BLAKE MONTGOMERY Twitter said at the time, 'we could not verify the story,' which is a really damning thing to say and part of the enormous mistake that they made. Twitter is not in the business of verifying news stories. There are thousands of news stories published to Twitter every single day, and no one at Twitter is tasked with going through and reading them and saying, 'Well, I don't know about the sourcing on this one.' That's not what Twitter's stated mission has ever been.
ILYA MARRITZ We spoke to Montgomery on the Wednesday after the first drop. On Thursday night, opinion writer Barry Weiss shared part two of the Twitter Files, a selection of internal Twitter discussions about how to handle popular tweeters spreading hate and disinformation. Referring to the first drop, Montgomery defined the terms of the discussion as he sees them.
BLAKE MONTGOMERY These documents are newsworthy. They are not scandalous. They are not revealing of some kind of internal machination that we did not know about. I would also say that the people who are involved have suffered professional consequences. Vijaya Gadde, who played a key role in this decision as Twitter's chief legal officer, was fired. Most of the people who were really involved in it have suffered the consequences of being fired or forced out of the company or what have you. I saw a New York Post columnist go on Tucker Carlson and say this is not the smoking gun that we hoped for. And if someone from The New York Post says that you, as a regular news consumer, have other things that you should pay attention to and deserve your attention more so than this. If you're looking for a really complicated thing to get into and you don't like novels like you could read this — that could be fun.
[ILYA LAUGHS]
ILYA MARRITZ Blake Montgomery is the tech news editor at Gizmodo.
Before the headlines were about content, moderation, they were about coverage. And before they were about coverage, they were about Hunter Biden's laptop, a topic that had all the ingredients for a good conspiracy. The son of a famous politician doing questionable deals overseas and a generous serving of sex, drugs and dysfunction. In other words, a marketable mess.
OLIVIA NUZZI I read the tabloids. I read the right-wing press, and it was impossible to not be confronted with the story all the time. It was just a ceaseless stream of stories based on information allegedly taken from this hard drive. And yet, in the mainstream press, it was basically radio silence.
ILYA MARRITZ Which is why Olivia Nuzzi, together with Andrew Rice, spent six months reporting out every detail of this story for New York Magazine. Their article, published in September, is titled "The Sordid Saga of Hunter Biden's Laptop," and it begins with a Tik Tok of the events that led up to the New York Post story.
OLIVIA NUZZI In the popular version of the story, the one that people might be familiar with, Hunter Biden, out of sorts, drops a laptop off at a Mac repair shop in Delaware, and it's water damaged. And the guy knows who he is because everyone in Delaware knows the Biden family. And then he never comes to pick it up. And according to this guy, the fine print of this agreement that Hunter Biden allegedly signed —the laptop became his possession after I think it's 90 days.
ILYA MARRITZ Right. Like a dry cleaner or whatever. The Mac repair shop says, like, if you don't come pick it up, it's ours.
OLIVIA NUZZI There's some dispute as to whether or not that is legally sound, but he's quite a character, John Paul Mac Isaac. He sometimes wears a kilt. He's really into Pink Floyd. But he's a conservative. In his telling, he's going through the laptop as he's transferring files over something about the particular way that this computer was damaged, he claimed required him to kind of drag and drop things. And he starts to notice that a lot of what he's seeing seems to overlap with a lot of what he's seeing in the news media related to Hunter Biden's business dealings and the impeachment of President Trump. And he makes a copy of this thing, and he informs the FBI that he has it. And at some point they come in, they retrieve it, and then nothing happens and nothing happens. And he starts to feel a bit paranoid and like, maybe he ought to do something. So he starts trying to find an avenue to publicize this — what he has. And he finally has a breakthrough by reaching out to Rudy Giuliani on a contact form on a website that Giuliani has related to one of his businesses. And there the email was intercepted allegedly by Robert Castello, who is Rudy Giuliani's attorney.
ILYA MARRITZ Right. And Castello sees this and he's interested in what this tipster might have to share.
OLIVIA NUZZI According to text of an email that Castello shared with New York Magazine from August 27th, 2020. John Paul Mac Isaac wrote — subject line: "why is it so difficult to be a whistleblower when you're on the right? — "For almost a year, I've been trying to get the contents of Hunter Biden's laptop to the proper authorities. I first reached out to the FBI, and they came and collected it. But I have reason to believe they have destroyed it or buried it in a filing cabinet. Luckily for my protection, I made several copies, and I've been trying quietly to bring it to people's attention." John Paul Mac Isaac claimed to have email proof that Hunter and a business partner had been paid more than $1,000,000 in fees by Burisma and that they had used, quote, "their influence at the White House to pressure the Ukrainian government to stop investigating the company." Quote, "I feel the closer we get to the election, the more this will be ignored." And then Costello wrote right back to Mac Isaac and told him that basically he and Giuliani were in a position to bring this information to light as long as it was, quote, "obtained lawfully."
ILYA MARRITZ Then what happens?
OLIVIA NUZZI Once it was in Rudy Giuliani's possession, he brought it to the attention of Steve Bannon. And Steve Bannon was pretty skeptical at first in his telling. He sort of thought, this is just Rudy being obsessed with Ukraine again, and there's nothing to this. Giuliani said that it was not just about Ukraine, it was also about China. And that really piqued Bannon's interest. And he decided to come up to New York and take a look at what they had. And in his telling, it actually, quote, "stunned me." And from there, Bannon thought about the logistics in his telling of how you could try and get something like that out into the public with such a short window before the election. And, you know, the election was the deadline for them.
ILYA MARRITZ Well, both of these guys have podcasts and presumably have a lot of reporters' phone numbers saved in their phones. Why did this seem to be such an obstacle?
OLIVIA NUZZI You know, it's fascinating. Bannon, in his telling, reached out to someone that he knows in the mainstream media and, I guess, gave this person the gist. And their answer was, 'look, this is going to be impossible — verifying something this complicated and this big with the mainstream news media. It's going to take them a really, really long time to do their due diligence.' And so he decided to go the route of the tabloids. And first, he invited someone from The Daily Mail to review the materials. And The Daily Mail's response was that they were not the type of place that could be the first to publish this, that they were sort of in the celebrity tabloid photo business. They were not in any sort of position to do investigatory work, but that they would do their part to blow the story up if it was published elsewhere.
ILYA MARRITZ Okay.
OLIVIA NUZZI And so the next stop for them was The New York Post.
ILYA MARRITZ And The New York Post says.
OLIVIA NUZZI The New York Post says yes. I mean, you know, it wasn't that simple. But basically, the political editor of The New York Post is a young woman named Emma Jo Morris, who sort of had a kind of scrappy vibe, leaned into being a bit of an outsider and considers herself a populist and a nationalist.
ILYA MARRITZ By the way, I should insert that she is Canadian.
OLIVIA NUZZI Yes, she did grow up in Canada, and she's an interesting character. If you met her in Williamsburg, where she was living at the time that I met her, you would not think this is the person who brought Hunter Biden's laptop into the world. You know, she's got puppies and a wife and she's stylish and young and vapes, you know, and she got a call from Steve Bannon, and, in true Steve Bannon fashion, it was very cinematic. This is someone, Steve Bannon, who used to write screenplays and he was trying to make it in Hollywood before he got into politics. So everything that he does and says, I think is sort of with cinematic reenactment in mind. And he told her, quote, "I'm calling because I have a story that's going to change your life."
ILYA MARRITZ Wow.
OLIVIA NUZZI Yeah. She was skeptical, too. And after a lot of back and forth and a lot of wrangling to go and see the material at Robert Costello's house and negotiating with Giuliani and with Bannon to get a copy of the hard drive so that the New York Post could go through their legal vetting process and she could review the materials more in-depth, she got the go ahead that they could publish.
ILYA MARRITZ So I'm looking at the story from October 14th, 2020, published at 5 a.m.. The headline is "Smoking Gun Email Reveals How Hunter Biden Introduced Ukrainian Businessman to VP Dad." So this publishes October 14th. We now know that Twitter suppressed the story. Facebook did what they did, but it's The New York Post. Lots of people read this story, but the underlying ideas contained in the story mainly stayed in right-wing media and were not very much in the mainstream airwaves in the weeks and months that followed. Why?
OLIVIA NUZZI I think it's a couple of different things, I guess. I think that first thing is that not only had there been an impeachment already about Donald Trump relying on his henchmen to go out and try and find oppo that could destroy Joe Biden through his son, Hunter Biden. Not only had there been years and years of unfounded claims being thrown out there every hour on the hour, sometimes it felt like by Donald Trump and his allies. And then I think in general, there's always reluctance and nervousness when it comes to reporting on a presidential candidate or a president's family. The exception to that is when the family members, as they were in the Trump administration, are working in the White House or are working on the campaign. But in a case like this, I think it was less clear how people ought to handle it, especially given that Hunter Biden at this point had already been quite public about his struggles with addiction. And so I think there was an unseemliness to this story, right. The Bannon like catch phrase about this thing was "you come for the porn, and you stay for the compromise."
ILYA MARRITZ "You come for the porn," because there were a lot of photographs of his own private parts and other people in different states of nudity among those files.
OLIVIA NUZZI There were a lot of explicit images of Hunter Biden using drugs or obviously under the influence of drugs. And there were a lot of just personal images too. One of the parts of our reporting that really sticks with me was Andrew Rice went out to see the data, before we had a copy of this hard drive ourselves, at Robert Costello's house. And as they're scrolling through the images, he paused at a photo of Beau Biden just days away from his death in a hospital bed.
ILYA MARRITZ This is Hunter Biden's brother and Joe Biden's son, who died tragically young from brain cancer.
OLIVIA NUZZI And then there are photos of this decline in Hunter Biden's life in the aftermath of that when he sort of spiraled into addiction and debaucherous behavior. But those were the images that were most associated with the story. The images of him in a feather boa or his teeth, mid-dental work sawed down to nubs, and I think it made it very unappealing for people who are not ideologically motivated right-wing actors to wade into this at all. So I think that's part of it. I also think just the high alert for misinformation was a big part of it — the concern that you don't want to be the reporter or the news outlet to get fooled into reporting or publicizing something that ends up being either a fabrication or a complete misrepresentation of the facts or otherwise distorted. And then, lo and behold, the results of the election are on you because you screwed up because you're an idiot. I don't think anyone wanted that. And I think it made it so that the environment was right for people to ignore it.
ILYA MARRITZ You and your coauthor, Andrew Rice, published your back story to the story of the Hunter Biden laptop and files in September. And one line really jumped out at me reading the story this week because it seemed prophetic: "the present stalemate in which one side treats the subject with polite indifference while the other side foments and fundraises off it is unsustainable." Did you expect something like this to happen at some point? And do the Twitter Files change anything for how you see what happened?
OLIVIA NUZZI When Andrew Rice and I wrote that in the story about the stalemate and how it could not hold, it was also in the context of the Republican Party, in no small degree, campaigning for the midterms by campaigning in part on the idea that they would investigate Hunter Biden, they would investigate big tech for its role in suppressing the story of Hunter Biden's laptop. So no matter what, it seemed like this was going to become more central to our politics. And even if it wasn't the case that congressional Republicans were talking about it or requesting information about it, it would still be the case that Donald Trump, who is again seeking the presidency, would be talking about it in some capacity as he goes into 2024. So it was always going to come up again.
ILYA MARRITZ I think one of the most provocative things about your story is actually at the beginning where you ask your reader to imagine the entirety of your digital existence plotted out before you. Your accounts and passwords, your avatars, your contacts, your sexts, your emails. And you go on to invite the reader to imagine that they're the adult child of a presidential candidate, someone who's in a lot of personal turmoil and making a lot of bad life choices. What did you learn by putting yourself in Hunter Biden's shoes?
OLIVIA NUZZI I mean, I'm someone who grew up on the Internet, right? So to sit there and think for a minute about what it would look like to collect all of the digital selves that I have been since I first logged on when I was six or whatever. I mean, it's terrifying. I just think about the extent to which my devices are this extension of my subconscious and how there is no amount of context in the world that would make that raw metadata of all of that into a portrait of who I think I am as a person. You know, what I kept thinking about was, yes, this is a matter of public record. Yes, you can look through the most personal images or notes that Hunter Biden had preserved in this trove of data. But should you? I think just because this is a story that the context for it is American politics and presidential politics and extremely partisan warfare, we shouldn't lose sight of the fact that it's also a story about privacy and decency and the type of society we want to have as it relates to what we will tolerate.
ILYA MARRITZ Was this worth six months of your life?
OLIVIA NUZZI After we published, I heard from people who were like, 'You know, I didn't know what the laptop was before this' or, 'you know, I didn't know that this character was involved or that this took this trajectory or that this claim had been made or that there was this alternative theory.' And I think it's like, in our terror, looking away from this unseemly, sketchy story, we sort of missed an opportunity to establish early on what we could prove and what we could not prove. And the entire narrative then for more than two years almost was defined by ideologically-motivated actors on the right who were seeking to re-elect Donald Trump.
ILYA MARRITZ Olivia Nuzzi is the Washington correspondent for New York Magazine and coauthor of the article "The Sordid Saga of Hunter Biden's Laptop." Thank you so much, Olivia.
OLIVIA NUZZI Thank you for having me.
ILYA MARRITZ Coming up, how the happiest place on earth got ensnared in the culture wars. This is On the Media.
ILYA MARRITZ This is On the Media, I'm Ilya Marritz, in for Brooke Gladstone. The list of individuals and companies who have been tagged in the ongoing culture wars is long and confounding. As we've established Hunter Biden's laptop is a character. So are Elon Musk and Twitter. And so too is Disney. This particular conflict began just before Florida's enactment last March of the Parental Rights in Education Act, also known as the Don't Say Gay Bill. Disney's CEO at the time, Bob Chapek, had initially tried to keep his company out of it. They're a huge employer in the state. But his hesitation did not go over well with employees.
[CLIP OF DISNEY PROTESTORS SHOUTING "SAY GAY!"]
NEWS CLIP Today, dozens of Disney employees walked off the job, an act of protest over Florida's so-called Don't Say Gay Bill. If signed into law, it would ban classroom instruction on sexual orientation or gender identity in Florida in kindergarten through third grade.
ILYA MARRITZ Chapek, who had only been on the job for two years, was already drawing a lot of unfavorable comparisons to his more charming, some people thought, predecessor Bob Iger and for revenue dips during the pandemic. Then at the end of February, Iger tweeted this, "If passed, this bill will put vulnerable young LGBTQ people in jeopardy." And almost like magic, something changed.
NEWS REPORT CLIP Disney CEO Bob Chapek weighing in on that Florida bill that restricts LGBTQ topics in schools.
ILYA MARRITZ Disney employees were placated, and it was someone else's turn to be upset: Florida Governor Ron DeSantis.
CLIP OF GOV. RON DeSANTIS This state is governed by the interests of the people of the state of Florida. It is not based on the demands of California corporate executives.
ILYA MARRITZ DeSantis promised to end a 55-year agreement that allows Disney World to operate as something like a magic, self-governing kingdom. He signed a bill into law that will dissolve Disney's special status in June of next year if no other agreement is reached. And then just before Thanksgiving:
NEWS CLIP A stunning development in the business world overnight. Bob Iger is back at the top of Disney, just two years after retiring from a legendary run.
ILYA MARRITZ Chapek was replaced by Iger, his predecessor, and the man who handpicked him for the job. And now it'll be Iger's job to make things good again with the Sunshine State, all of which resuscitates old questions about how corporations should speak out about social values, if at all. Christopher Grimes is a correspondent for the Financial Times, where he spent the last few weeks writing deep dives into the ongoing changes at Disney. Chris, welcome to On the Media.
CHRISTOPHER GRIMES Hey, thanks for having me.
ILYA MARRITZ Let's backtrack a little bit to the history here, because there's this very interesting arrangement that Disney has where it operates inside its own kind of autonomous zone in the state of Florida. It has a quaint and totally misleading name, the Reedy Creek Improvement District. What is the backstory here? What is the Reedy Creek Improvement District? How did it come about?
CHRISTOPHER GRIMES So in the mid-1960s, Walt and Roy Disney were looking to build their second big park. They obviously had built their first park in California. They bristled at the interference that they felt they got from the Anaheim, California, authorities who wanted a say on things like building codes. So when they got to Florida and they saw 25,000 acres of swamp land and pasture land that really had very little infrastructure, they thought, 'wow, we could do this ourselves. And what we really want to do is to do it completely ourselves.' So they negotiated with the state of Florida and said, 'we'll be able to bring lots of tourists and new business to this not very happening central part of Florida. And in exchange, we want autonomy.'
ILYA MARRITZ I mean, really, they are responsible for a lot of the functions of government in their area. Fire department, medical services. It's like Disney Town.
CHRISTOPHER GRIMES Right. The legislature in 1967 gave them all of this power. So they do water services, they do recycling, they run their own solar energy. They do their own building inspections and approvals. Yeah, they control the area.
ILYA MARRITZ I'm sure when they proposed this way back when, nobody could have anticipated a Ron DeSantis or a Don't Say Gay Bill. But what they did anticipate was government interference or government involvement and not wanting any of that. And yet somehow they didn't manage to fully insulate themselves from the possibility of the government interfering.
CHRISTOPHER GRIMES Well, they've had a really good run. I mean, it's been 55 years since they got this authority, and they've got 38 paid lobbyists in the state and they're the state's largest employer. So they have a lot of power, and they've never faced resistance like this.
ILYA MARRITZ So then 2022 comes along and CEO Bob Chapek, under pressure from campaigners, criticizes the Don't Say Gay Bill. Governor Ron DeSantis, in a move that screams retaliation, takes steps to end their special district and, sort of, self-government, signs a law to eventually dissolve Disney's special status in June 2023 if no other arrangement is reached. What actually will happen if the company loses its Reedy Creek district?
CHRISTOPHER GRIMES The burden of all of these services, not to mention the paying for those services, will fall on the local counties nearby. And so many believe that this will be a massive tax increase. Furthermore, Disney has nearly $1,000,000,000 in municipal bond debt, and many people believe that that bond debt would then also fall onto the state. Letting that thing dissolve would be — as one prominent adviser in Florida said to me — would be a train wreck. So it's too important for the economy. It can't happen.
ILYA MARRITZ So from reading your reporting and the reporting of others, it seems like the likely outcome here is that there will be some kind of compromise acceptable to both sides. Maybe the terms of the special district will be changed in some way, but there will still be a special district. In one of your stories, you quote a DeSantis spokesperson saying, "Governor DeSantis does not make U-turns." We don't know what the eventual compromise is going to look like. But let's say it looks something like what you've described. Is that a U-turn? And are Floridians going to see it that way?
CHRISTOPHER GRIMES It would be a U-turn from the absolute dissolution of the Reedy Creek Improvement District. Now, what I think they are aiming to do or will likely do is make some, you know, some superficial changes to it. A couple of the things that Florida granted Roy and Walt Disney in 1967 was the ability to build a nuclear power plant on the property.
ILYA MARRITZ Really?
CHRISTOPHER GRIMES Yeah. And to build an airport on the property. And so I think the governor could easily say, 'yeah, well, we strip them of these powers to do whatever they want.' You know, he may get a couple of seats on the Reedy Creek board and, you know, see, he'd be able to get something out of it and say that this is different without altering how Disney runs and crucially pays for this huge area. Disney taxes itself to pay for all of this. They tax themselves at a higher rate than would be legal for other counties to tax companies. So it's hard for people in the state to think that anybody, particularly the state of Florida, could run this any better than Disney does.
ILYA MARRITZ What are the risks for Disney right now? What are the stakes for the company?
CHRISTOPHER GRIMES There is a risk you'd have to consider of damage to this brand, to this very valuable brand where people who maybe don't read the financial press or don't keep up with this stuff closely, but they know that something's been weird, right? Yeah, "I heard they've been doing some weird stuff," and that's how brands can get tarnished. They haven't seen an impact so far. The theme parks are still packed, but a couple of years of this of, you know, something being unresolved and being used as a political foil — that could start to erode the brand. And the brand is clearly one of the best brands in the world.
ILYA MARRITZ Ron DeSantis, in his recent comments, does not sound like he wants to turn down the temperature, and he has the wind at his sails. He just won reelection by 19 points and is considered a frontrunner for president in 2024. So he might see a lot of advantage in continuing to lay into Disney.
CHRISTOPHER GRIMES Yeah, I think it's played very well for him, and Bob Iger in his town hall, his first day back at Disney — Bob Iger had said:
CLIP OF BOB IGER I was sorry to see us dragged into that battle
CHRISTOPHER GRIMES And DeSantis said:.
CLIP OF GOV. RON DeSANTIS We didn't drag them in. They went in on their own…
CHRISTOPHER GRIMES So, yeah, the pressure may continue despite this kind of a legendary CEO returning to the company.
ILYA MARRITZ Part of what I think is so interesting about this whole Disney-DeSantis conflict is it seems to scramble a lot of our precepts. You know, often it's liberals who are the ones who are concerned about the power of big business. They want to undo favorable arrangements for corporations. And it's the chamber of commerce Republicans, at least in the past, who could be expected to not pick fights with major employers. This turned the whole thing on its head, didn't it?
CHRISTOPHER GRIMES It did. When Disney got criticism before, it was often from progressives for having too much power.
ILYA MARRITZ I mean, you have written that Disney's situation in Florida may be an example of the struggles companies, big name brand companies, are going to face in the coming years, where they want to balance being socially conscious and also politically neutral in a political environment where certain actors are determined that there be no neutral ground. What does the Disney experience teach us?
CHRISTOPHER GRIMES I think what Disney has shown other companies is that there are real risks to taking a political position. And in the last five years or so, we've had the emergence of big investment funds who want to see companies follow environmental, social, and good governance measures and things like that. Particularly after the murder of George Floyd, we had employees who were urging their employers to take more of a stand. And now what we're seeing is that there can be a political price to be paid for that. Disney had all of these things. Bob Chapek was caught between employees who were urging him to take more of a stand. And then when he did, he got whacked by the governor of Florida, who then spent months calling the company, "woke Disney."
ILYA MARRITZ And that evidently played pretty well with Floridians.
CHRISTOPHER GRIMES Well, and nationally. This is a really interesting time to be a CEO, right? It used to just be 'deliver value for your shareholders,' and that was the only job.
ILYA MARRITZ Do you think Bob Iger would have handled this any differently? Bob Iger, the former CEO who is now the CEO again, and who's had this, you know, incredible reputation as kind of a savant of the entertainment business. If he had been CEO at the time that all of this went down, would he have handled it differently?
CHRISTOPHER GRIMES I think so. The irony is that I think Bob Iger is more of a progressive guy than Bob Chapek. But someone gave me an example of Bob Iger's deft political touch. A few years ago, the state of Georgia was considering a heartbeat abortion law. And Georgia, of course, is a place where a lot of film production happens these days. And someone asked Iger what he thought about this, and Iger said, "I think a lot of our employers may be reluctant to work there." So the signal there was this could have an impact on Georgia's film industry. But that wasn't Iger taking a stand. He made his point, but he made it in a way where it didn't make Disney a target necessarily, or himself, or — he was just pointing out the fact that this could have repercussions.
ILYA MARRITZ Christopher Grimes is a correspondent for the Financial Times. Thank you, Chris.
CHRISTOPHER GRIMES Hey, thanks for having me.
ILYA MARRITZ Coming up, the colorful history of one of the earliest streamers in the biz. This is On the Media.
ILYA MARRITZ This is On the Media, I'm Ilya Marritz, in for Brooke Gladstone. This weekend, millions, including me, will tune in to watch the finale of The White Lotus on HBO. The show is the latest critical hit for the network, which picked up nearly 40 Emmy Awards in 2022 — a year that also happens to be HBO's 50th birthday. In those five decades, the network has changed hands between a variety of corporate owners from the publisher Time Inc to AOL and later AT&T and most recently Discovery Plus. Along the way, HBO never had a singular leader, like a Walt Disney. Instead, the network was propelled by generations of risk-embracing tastemakers. From the start, they promised to give audiences a good time with what was then a novel business model: you pay for content. You get no ads. With live boxing matches:
[BOXING COMMENTATORS AND CROWD ROARING]
ILYA MARRITZ Comedy specials piped in from the theater:
CLIP OF GEORGE CARLIN Yes, you're all. You're all going to die. Didn't mean to remind you of it, but it is on your schedule.
ILYA MARRITZ Feature films in your living room:
CLIP OF SAVING PRIVATE RYAN Every man I kill. The farther away from home I feel.
ILYA MARRITZ And let us not neglect sex on screen:
SEX AND THE CITY CLIP I got a big ol' pocket full of Viagra.
SEX AND THE CITY CLIP Why Ed? That's not Viagra.
ILYA MARRITZ HBO pledged to transcend the television format, giving them their tagline.
HBO COMMERCIAL CLIP It's not TV, it's HBO.
ILYA MARRITZ John Koblin is a reporter for The New York Times covering the television industry with his coauthor, Felix Gillette, of Bloomberg. He recently wrote the book It's Not TV: The Spectacular Rise, Revolution, and Future of HBO. Welcome to On the Media, John.
JOHN KOBLIN Thank you.
ILYA MARRITZ HBO really saw itself explicitly as targeting an audience that nobody else was, and that was men. So make sense of that for me, John.
JOHN KOBLIN It was one of the most surprising things while reporting out the book. And I feel a little foolish or naive to even say that because it's just hiding in plain sight. Beginning in the late 1970s and then especially into the 1980s, executives at HBO looked at the broadcast television landscape and they said, 'This feels like it's mostly slanted toward women.' And then research executives at the networks started to say things like 'a man controls the remote control and a woman will watch what he watches.' When HBO was dabbling in episodic television, there was a show that debuted in 1990 called Dream On, and the producers of that show would get notes back from the network saying it needs more of that cable edge. And cable edge was just explicitly code for "we need more breasts." And then they proudly advertised it that way. It's a strange part of HBO's history, but it also really did influence HBO programming for decades to come.
ILYA MARRITZ You write about HBO, its close relationship with journalism and media criticism, which is not really visible to the casual HBO viewer. But you write that programmers really read reviews of their work. They tried to make shows that critics would cheer for, and they also drew a lot on journalism and nonfiction, generally, in making fictional shows. One of the ones that you write about that I did not know was a program called Tanner 88, which is a political mockumentary, and I guess it is still seen as influential. What made it so groundbreaking?
JOHN KOBLIN It was about a guy who is running for president in the 1988 election. And how many times has the 1988 election influenced great nonfiction or great fictional works?
TANNER 88 CLIP And while Teen Tanner toasts a promising future. The press curses a doubtful one.
TANNER 88 CLIP Now, the networks have already announced major cutbacks in the election, you know.
JOHN KOBLIN And it was sort of a breakthrough because then it was the first time where you got the attention of Washington, you got the attention of New York. And that's something that HBO has always been uniquely good at. All the Hollywood studios and TV networks were obsessed with the Hollywood trade press — Variety, The Hollywood Reporter. HBO figured out really early on 'Well, there's a whole press corps in New York. There's a whole press corps in D.C. What if we tried to schmooze with those people?' By the 1990s, HBO executives referred to it as "the permanent campaign."
ILYA MARRITZ Like in politics?
JOHN KOBLIN Exactly. Because HBO, even 20 years into its run, it said, you know, 'if people are going to keep their HBO subscription, we effectively have to be elected every month.' I mean, HBO would throw these like really glitzy premiere parties, and they used to call them "halo events," because if you have Maureen Dowd or you have Frank Rich in Rome, if they're not going to write about HBO right now, maybe when you have Angels in America ready to premiere, Frank Rich is going to be ready to dedicate his entire Sunday column to this. And by the way, by 2007, HBO just started explicitly collecting journalists, Frank Rich among them — he signed a consulting contract in 2008. And here we are 14 years later. Frank Rich is no longer a columnist at The New York Times. He's exclusively an HBO producer, and his credits include Veep and Succession.
LOGAN ROY (SUCCESSION) I want the broadcast network. I want to see what other news operations we can sweep up.
KENDALL ROY (SUCCESSION) Local TV?
ROMAN ROY (SUCCESSION) Dad, nobody watches TV.
LOGAN ROY (SUCCESSION) Why shouldn't we do all the news?
ROMAN ROY (SUCCESSION) Uh well, Kim Jong Pop, because that's not how things work in this country.
ILYA MARRITZ Let's talk about a totally different show that also had its origins in journalism, and that's Sex and the City.
MR BIG (SEX AND THE CITY) What do you do for work?
CARRIE BRADSHAW (SEX AND THE CITY) I'm sort of a sexual anthropologist. I write a column called "Sex and the City."
SAMANTHA JONES (SEX AND THE CITY) You can tell a man, "I hate you." You have the best sex of your life. But tell him "I love you." You'll probably never see him again.
ILYA MARRITZ It was inspired by the reportage of Candace Bushnell. She wrote a column for the New York Observer, and she met the eventual creator of Sex and the City, Darren Starr, when she was assigned by Vogue to write a profile of him. Darren Starr at the time was known for 90210 and Melrose Place and was kind of a phenom. So how did Sex and the City, the show, get borne out of that profile?
JOHN KOBLIN Melrose Place, Beverly Hills, 90210, those are shows that both took place on the west side of Los Angeles, which is where Darren Starr lived. And then by the time 1995 came around, L.A. was reeling from the O.J. Simpson trial and from the riots in 1992. He just felt like something was about to happen in New York. And as Candace was traveling around with him, he just looked at her as like, 'you're a show, your columns are a show.' So he decided to take it out. And there were two really interested parties, ABC and HBO. And the logical choice would be to go to ABC. But, as Candace Bushnell remembered it, Darren was really annoyed with network TV and was just like, 'Am I even going to be able to call that show Sex and the City over there? I bet they'll make us change the title. HBO — Let's just take a flier on them and let's see what happens.'
CLIP OF AWARDS ANNOUNCER Sarah Jessica Parker has received ten Emmy nominations for her work on Sex and the City…
JOHN KOBLIN And there's even an interesting origin story to how HBO became interested in Sex and the City.
ILYA MARRITZ Well, now you have me curious. So tell me.
JOHN KOBLIN So we were talking about how HBO is a network program to men in 1995, 1996, Demi Moore, who was then at the height of her celebrity, had sort of this passion project that she was producing about abortion.
IF THESE WALLS COULD TALK CLIP It's illegal to terminate a pregnancy.
IF THESE WALLS COULD TALK CLIP But you don't understand. I really need to get this done.
JOHN KOBLIN And it was originally commissioned by Turner Broadcasting. That's the home of TNT and TBS. But then, just like the broadcast networks before them, they started to get skittish. They were like, 'Ugh, can we really do an abortion movie? And one that is unflinchingly pro-choice? The advertisers might balk.' So TNT quietly walked away from the project. HBO jumped in only because they're like, 'It's Demi Moore.' There was no assumption that its mostly male viewers would be turning on HBO to watch a movie about abortion. And then it premiered, and it was the biggest ratings HBO had ever seen. So at a woefully late date in 1996, HBO executives were like, 'Oh, maybe there are women viewers out there. Maybe we should find more stories about the female experience.' And it was only ten weeks after the premiere of If These Walls Could Talk, the name of Demi Moore's project, that they went ahead and bought the rights to Sex and the City.
ILYA MARRITZ As all of that was unfolding. Where were women in the company, especially, like in positions of power? Were there women making these programming decisions?
JOHN KOBLIN They've always had a group of very influential, very powerful women executives. You can look to Sheila Nevins, who ran the documentary department. HBO's programming department had scores of women like Carolyn Strauss. Carolyn Strauss is the one who was sitting in the room with David Chase when he was pitching The Sopranos. She was the one listening to Darren Star when he was pitching Sex and the City. She's the one who went to Alan Ball and said, 'I want you to do a show that takes place in a funeral home.' It was her idea. But the thing about all these women executives — the closer they got to the top, it seemed like their careers would just stall out. Either they'd be stuck or they would be shown the door. Carolyn Strauss is among them. Despite coming up with hit after hit for HBO, in 2008 she was shown the door. In her telling, it was because she passed on one show, which was Mad Men. And as a result, months later, she was fired. And on the way out, she's like, 'There's one show I'm developing that I want to keep my hands on. It's the dragon show.' And they're like, 'You want that? Sure. I'm sure we'll make that.' And they did. And Carolyn Strauss is a top producer of HBO's most successful drama of all time, Game of Thrones. So even after she left, she was supplying HBO with its biggest shows ever.
ILYA MARRITZ There are so many examples of shows inspired by journalism, and I'm not going to go through all of them. But I do want to talk with you about The Wire, because this is a show that was pitched by a former Baltimore Sun reporter, David Simon, and media criticism was actually baked into his pitch to the network, you write.
JOHN KOBLIN Completely by 2000 to HBO was already on a roll. Sex and the City had debuted and become a hit. The Sopranos had debuted and become a hit. So David Simon came around and said, 'there's one genre that HBO has not put its sort of vicious HBO spin on, and that's a cop show.'
THE WIRE CLIP You follow drugs. You get drug addicts and drug dealers. But you start to follow the money, and you don't know where it's going to take you.
ILYA MARRITZ I want to read to you a clip from David Simon's pitch for The Wire. Here goes: "You will not be stealing market share from the networks only by venturing worlds where they can't. You will be stealing it by taking their world and transforming them with honesty and wit and a darker, cynical and more piercing viewpoint than they would undertake." That, to me, seems to evoke why HBO has been able to survive. They have been unusually perceptive about what other networks don't have, and they have found a way to offer exactly that.
JOHN KOBLIN I mean, consider a few years earlier, before David Simon wrote that letter. David Chase — he had an idea about a mobster who is going to therapy, and he pitched that to each of the four broadcast networks. CBS said, 'I don't mind this violent mobster, but does he have to be on Prozac? Does he have to be in therapy? It makes him look weak.'
TONY SOPRANO (THE SOPRANOS) All Americans, all they're doing is crying in confession. And now I'm one of them. A patient.
THERAPIST (THE SOPRANOS) Your parents made it impossible for you to experience joy.
TONY SOPRANO (THE SOPRANOS) Yeah. See, there you go again.
JOHN KOBLIN Fox. Initially, they were totally into it until they realized, 'oh, god, we can't show a violent mobster. The advertisers will revolt.' And it wasn't until David Chase met with HBO executives and they said to him, 'Oh, we love this mobster and therapy angle. If anything leaned into it harder.' And then they actually did get a focus group for it, and they hated it. And then HBO executives looked around at themselves and were like, 'Nah, we believe in this. Let's give it a full season.'
ILYA MARRITZ It seems like so much of HBO's history was defined by the constraints that it was working under as a no ad premium cable network when that was a really unusual thing, and that enabled them to zig when others were zagging. And now there's just this kind of convergence. Everybody is streaming, everybody's doing the same game. And moreover, it seems like everybody's taken a page from HBO. At this point, is the network as distinctive, as unusual, as groundbreaking? Can it be as it historically has been?
JOHN KOBLIN There's so much competition. With that said HBO, they just cleaned up at this past year's Emmys and they did it on the backs of shows like Succession and the White Lotus. Even to this point, if you put truth serum in the arm of a random Hollywood producer and say, 'where do you want to take your project first,' the answer does remain HBO. One thing that Netflix famously said 'is we have to become HBO faster than they become us,' which means we have to get really good at quality storytelling faster than they can become a streaming company. But Netflix, they are fundamentally a data science and technology company. They knew everything about their viewers. They knew that if you liked House of Cards, you might go to a documentary next and then you might watch a baking competition show after that. They started to look at their algorithm and made programming decisions based on that and the results the decade later. For Netflix, they're relatively mixed on the programming front. Over the last year, especially as Netflix's share price has taken a nosedive and they've lost subscribers for the first time in a decade, there have been real open questions about the quality of Netflix's programming slate, and though they spend way more money than HBO, HBO continues to have a better batting average because they stick with that same programing philosophy, which is "fundamentally trust the artists."
ILYA MARRITZ Maybe tastemakers really matter more than raw data in TV at least. You know, HBO is 50 this year, and reading the book is kind of like reading a kind of, you know, biography or midlife appraisal. And I found myself feeling kind of protective of HBO in a way that I didn't expect. Like, here they are. They're making all these, like, groundbreaking shows that need to exist. A lot of them I personally feel really devoted to, but the whole time it feels like this experiment that has gotta crash into reality sooner or later.
JOHN KOBLIN I mean, what's surprising is HBO has survived nearly every fatal blow that has been directed at the network. This goes back to the rise of VCRs, this goes to various corporate takeovers, the rise of DVDs. HBO has survived each and every time, even to the point where, when Felix and I decided we were going to write this book, it was the spring of 2019. And by that point, AT&T, the Dallas-based big telephone company, they had purchased HBO as parent company. And in those early months, scores of senior HBO executives, people who had been there for decades, left the network. And all of a sudden, it felt like this inflection point, like, is HBO going to survive? But even to present day, HBO's new corporate owners Discovery, those are the folks who make unscripted television shows like My Feet Are Killing Me or Naked And Afraid, or Dr. Pimple Popper — they took over the company from AT&T earlier this year. And once again, we are at one of those inflection points where we are going to see how HBO manages to handle that transition. Discovery — they have a debt load of around $50 billion. Will they come around and start to muck with HBO's programming? The jury is very much still out.
ILYA MARRITZ Thank you, John.
JOHN KOBLIN Thanks for having me.
ILYA MARRITZ John Koblin covers the business of TV for The New York Times. He is the coauthor with Felix Gillette of the book It's Not TV: The Spectacular Rise, Revolution, and Future of HBO.
That's it for this week's show! On the Media is produced by Micah Loewinger, Eloise Blondiau, Molly Schwartz, Rebecca Clarke-Callender, Candice Wang and Suzanne Gaber with help from Temi George. Our show was edited this week by executive producer Katya Rogers. Our technical director is Jennifer Munson. The engineers this week were Andrew Nerviano and Adriene Lily. On the Media is a production of WNYC Studios. Brooke Gladstone will be back next week. I'm Ilya Marritz.
Copyright © 2022 New York Public Radio. All rights reserved. Visit our website terms of use at www.wnyc.org for further information.
New York Public Radio transcripts are created on a rush deadline, often by contractors. This text may not be in its final form and may be updated or revised in the future. Accuracy and availability may vary. The authoritative record of New York Public Radio's programming is the audio record.