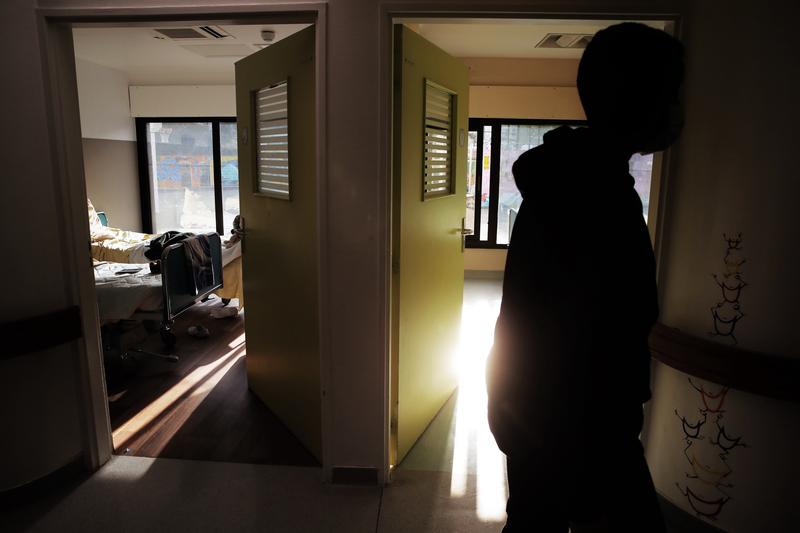 Transcript
JOSH SOMMER Every single person eventually is going to be a patient. Like none of us escapes disease, and so it behooves all of us to get the rapid flow of information in research right.
ROXANNE KHAMSI The coronavirus opened the floodgates by bringing down paywalls. What will happen next? From WNYC in New York, this is On the Media, I'm Roxanne Khamsi. Also on this week's show, how one unconventional database is taking on the traditional science world.
MERIDITH WADMAN Here you have this one man controlling access to what's just become a vital database for researchers the world over.
ROXANNE KHAMSI Plus, the language of mental health. Are you burnt out, breaking down? Perhaps you're languishing.
ADAM GRANT When you're languishing, it's not depression because you still have a sense of hope. It's not burnout, you still have energy. You just feel a little bit joyless and aimless.
ROXANNE KHAMSI How to describe a pandemic state of mind. Coming up after this.
[BREAK]
BROOKE GLADSTONE From WNYC in New York, this is On the Media, I'm Brooke Gladstone. So, the show's finding a new rhythm this summer, and that begins this week for two pressing reasons. The first, of course, is Bob's departure. The second less dramatic is that I long ago made plans to see my daughter in L.A. after 15 long months, and I'm going. So I'm handing off the episode to the first of several incredible new voices who'll host with me or like this week, host alone.
[Price is Right Music Plays]
BROOKE GLADSTONE Roxanne Khamsi, come on down!
[AUDIENCE APPLAUDS, EXUBERANTLY]
BROOKE GLADSTONE Welcome to our world.
ROXANNE KHAMSI Thank you, Brooke. I am a long time listener, first time guest host-er, and I am so excited to be here. In my regular life. I'm a science journalist and I write for places like The New York Times and Wired.
BROOKE GLADSTONE You couldn't be coming at a better time because you've been doing so much reporting on the pandemic.
ROXANNE KHAMSI Yeah, it's been keeping myself and a lot of us science journalists really busy, and it's a thrill to be part of the show because I think that people don't always think about science journalism as deeply influenced by the larger forces in media and politics, but I think there's a lot that we need to talk about there.
BROOKE GLADSTONE I can't wait to hear the show.
ROXANNE KHAMSI Thank you, Brooke. So, as I told Brooke, I'm a science journalist, and I've been on the beat for many years. On this week's show, I want to open a window into how scientists do their work and share it with the wider world. So in the next couple segments, I'm going to introduce you to some of these mechanisms that keep the scientific world spinning. OK, here we go!
Variants, our versions of the coronavirus or any virus that have evolved slight genetic tweaks. In order to understand how the virus is mutating, scientists share genetic sequences. Those sequences are a window into how an organism works, how it's created, and how it's changed from its predecessors. When a researcher identifies the genetic sequence for a variant of the coronavirus, the easiest way to share it is through an online database, but not all databases operate the same way. One key difference – credit. In traditional databases run by governments and NGOs, researchers can access data and use it for their own analysis without having to say where or whom it came from. That's led to a problem. Many researchers in the global south argue the Western world is far too comfortable receiving data without giving any attribution in return. In 2008, though, the global Initiative on aharing all influenza data, known as GISAID, decided to try and level the field. Meredith Wadman is a staff writer for Science magazine, and she explains how glissade, having become one of the biggest databases of its kind, is unlike the others. And it's not just because it was founded by a former media executive.
MERIDITH WADMAN ....Named Peter Bogner, who established it back in 2008 in a bid to make influenza sequences really readily available to far more scientists than they were. And also, he wanted scientists in non wealthy countries when they deposited sequences into the GISAID database to be credited when those sequences were used in publications, for instance. And he wanted any scientist using those sequences to reach out to the scientists who deposited them and try to collaborate with them so that they become a coauthor, for instance, on such a paper. This isn't typically how, well I'll call the legacy databases, the big ones like the US's has GenBank or like the European Nucleotide Archive, work. They work with completely anonymous access to the database and anonymous use of any material in it. And so that's quite a different model to what GISAID established.
ROXANNE KHAMSI What's happened to get said during the pandemic? Has it grown?
MERIDITH WADMAN Oh my God, yes. It really has become the worldwide database that scientists are putting their coronavirus genome sequences in, and give you just a flavor of how quickly it's growing, when I wrote a piece for Science about GISAID that was published in early March, there were about 700,000 sequences in it. Today, May 25th, there are 1.7 million and growing. And the more that goes into it, the more people want to deposit there, because they know that that's where everyone is going to be turning to find coronavirus sequences of interest for study.
ROXANNE KHAMSI I get the sense that different scientists have different perspectives on what kind of database works best and that the sticking point does seem to be this credit question. How does credit work when scientists do use each other's data, and why is this so important?
MERIDITH WADMAN Well, papers and publications are the lifeblood of a scientific career. If you deposit data and are not given a chance to collaborate, that doesn't help your advancement. And while GenBank, the US government sequenced database and others like it do require you to say, "I used GenBank sequence E4892 in this paper". And while a curious reader and a determined one could go back and use E4892 to find out who deposited it in GenBank, that person will in no way receive credit for that deposition and will remain obscure. So GISAID and GenBank, in terms of that crediting process, are very different.
ROXANNE KHAMSI There's clearly research done all over the world and there are these legacy databases. As I understand, there was kind of a letter that was written with some signatories. What were they looking for?
MERIDITH WADMAN Oh, my gosh. So this was like the powers that be in the genome sequencing world. There's more than 700 people, almost all of them Europeans, some North American who signed this letter that was published in Nature back, I believe, in February. Singing, without naming, GISAID that all sequence data should be freely and anonymously accessible with no constraints. Any scientist should be able to go into a database and just get what they need and have no one control how they use that. It went through in Canada, and there we're fewer than 20 signatories from the global south on that letter. This was a first world effort to say we think our model is better and we really hope you'll deposit to our databases, which don't have constraints on how you use and share the data.
ROXANNE KHAMSI I guess that's what confuses me a little bit, is what are those constraints beyond just credit the folks who are uploading the sequences? It seems like they're really doing important work. What is so difficult about acknowledging people?
MERIDITH WADMAN What the Western letter writers were objecting to wasn't that if I look at sequence in GISAID and use it in my work, I need to reach out to the depositor of that sequence and try to collaborate with them. That's another issue. Their issue is some of the constraints that GISAID imposes around how, as a scientist, I can then further share the data once I've gotten it from GISAID. So let's say I want to create a website that is for my community. I'm a good scientist and I think I could do a pretty good variant tracker and I want to just put this out for free use. So people in the eastern U.S. can see how various variants are moving between states here, for example. GISAID won't let you just use the data in a public service way like that, not without going through explicit approvals that are sometimes given and sometimes not.
ROXANNE KHAMSI So even though these legacy databases are putting up a fight, is there any real chance the tide will turn against GISAID?
MERIDITH WADMAN I think that's hugely unlikely just because the momentum now is so strong for deposition and to GISAID. It's not to say that certain researchers aren't depositing both into GISAID and into the legacy databases. No reason not to do that, although Peter Bogner doesn't like it when they do. He is all about GISAID only, but why are you going to deposit if you want your material used to a government database with at most several hundred thousand samples when you've got just a widely relevant database with sequences from so many countries and with 1.7 million samples and growing, you know, it's probably grown by dozens, just as we've been talking.
ROXANNE KHAMSI Could GISAID's size and power have unexpected consequences for the scientific community?
MERIDITH WADMAN Yeah, I mean, the scientific community in the West, at least in some ways, just doesn't know how to deal. Because they're used to these governmental agencies and international aid groups or non-profits working together, or the World Health Organization in a very establishment way running these databases. And here you have this one man who's kind of judge and jury on the whole thing, controlling access to what's just become a vital database for researchers, the world over.
ROXANNE KHAMSI So all of this is very scientific sounding and almost a little abstract. For all of us living through this pandemic, is there an example of an instance where this data, in GISAID really helped us somehow understand the coronavirus or what to do about it?
MERIDITH WADMAN Oh, I think there's probably a myriad of examples. One that comes to mind for me is when South African researchers in December published a paper defining for the first time the important variant and concerning variant that arose in South Africa, they were able to use GISAID data to establish that this was a new, very concerning variant with several worrisome mutations that was driving this wildfire outbreak in the Eastern Cape and later the Western Cape. And GISAID data made that paper possible.
ROXANNE KHAMSI Thank you so much, Meredith.
MERIDITH WADMAN Oh, it's been a pleasure.
ROXANNE KHAMSI Meredith Waldman is a staff writer for Science magazine and the author of The Vaccine Race: Science, Politics and the Human Costs of Defeating Disease. We reached out to GISAID for comment, and Peter Bogner himself called us back. He said that scientists who wish to use GISAID must identify themselves, and when creating a website with GISAID data, they must state what they want to do. He said that typically anybody that makes an application for a website gets a green light.
Coming up, a 355 year old business model is under pressure to change. This is On the Media.
[BREAK]
ROXANNE KHAMSI This is On the Media, I'm Roxann Khamsi. During the pandemic, scientists and journalists have benefited hugely from a free flow of information made possible by the proliferation of rough draft articles known as preprints. These preprints are published before undergoing peer review, and have allowed researchers to avoid the wait times typically associated with scientific publishing. It's been an acceleration into a different paradigm in which breakthroughs are shared rapidly and built upon instantaneously by other researchers around the world. A bit of scientific utopia here on Earth, and it stands in stark contrast to the science publishing paradigm that's been in place over the past few centuries. That paradigm is bogged down in time delays, limited access and most importantly – paywalls. Locking up essential, sometimes lifesaving information about diseases. And after 18 months of living in a world of free flowing scientific information, people like Bloomberg columnist Justin Fox are asking if we can really go back. I asked him to set the scene for us back in 1665 when the first journals were emerging.
JUSTIN FOX I mean, a couple of guys, one in France and then somebody in London, and there was the Journal des sçavans, in France and then the Philosophical Transactions of the Royal Society in London was the other one. And I mean, the classic thing is those are both still publishing.
ROXANNE KHAMSI What were all these articles supposed to do?
JUSTIN FOX I mean, first of all, establish who had a cool scientific idea first. Second, to have some sort of quality certification. The modern peer review is relatively recent, but some form of certification like peer review existed all along. And another is sort of recording what's the final version of the paper that everybody needs to remember? And another is getting the papers out to scientists who would be interested.
ROXANNE KHAMSI And in the present, generally speaking, how do the publishers of scientific articles make their money?
JUSTIN FOX It really is almost entirely subscription fees that are paid by university libraries. In the old days where all these things were on paper, it made sense. Of course, somebody has to subscribe to get these paper journals. Now, all these things are available digitally now, which has led to much more of a push to, well, gee, why don't we just do more publishing that anybody can read? The general business model for doing that has been to get the authors to pay, to publish. And in most cases, again, depending on the discipline, it's like the universities where the authors work or the funders like the Gates Foundation or Wellcome Trust or the National Science Foundation that actually pay the fees. But that's how open access is mostly work you have to pay to publish. In all of this scientific publishing, the authors of the articles never get paid, even if it's in a subscription journal. Sometimes the editors are, but not always. The authors are never getting paid.
ROXANNE KHAMSI Moving towards open access seems great for readers, but if the authors aren't well funded enough to pay to publish, doesn't that shut some of them out?
JUSTIN FOX It depends on the discipline in areas that get lots of funding from the Gates Foundation, from governments. It's not that big a deal to pay these publishing fees. They do get a little high in nature, which is one of the most prestigious scientific journals in the world. They had not allowed open access papers before, but they've been under pressure. And so they announced recently that they would start doing it. It costs nine thousand five hundred euros, a paper, which I think is about eleven thousand dollars – which is a lot. Then you just get into fields like the humanities where there's very little foundation funding or government funding. What generally happens there is they're just very relatively few open access journals, or if there are, they have to find some other way of financing it other than people having to pay fees to publish.
ROXANNE KHAMSI Let's imagine perhaps you're in the global south and you might not have that kind of funding at your fingertips because your institution just doesn't have the same resources. What would you be faced with in that scenario?
JUSTIN FOX You might be OK there depending which country you're from, because there's this whole list of countries below certain income levels where most journals will waive the fees. But I think there's a middle ground both in terms of countries and institutions where people are a little more stuck
ROXANNE KHAMSI These types of businesses. In some cases, literally, those businesses that began in the 17th and 18th centuries, they've persisted, as you mentioned, and they've thrived and they've consolidated to the point that some of them are multibillion dollar companies. Give us an idea of like who are the big players today and exactly how big are we talking here?
JUSTIN FOX The biggest player is Elsevier. It's basically the most valuable media company in the world that isn't like Disney or Google or Facebook. It's worth more than News Corp or Discovery Inc or Thomson Reuters. Tons more than something like The New York Times. Like 50 billion dollars right now is the market cap. Number two is Springer Nature. Springer is a big German company that's been around since the 1800s.
ROXANNE KHAMSI I suppose that this is a good place for me to confess that I've actually seen the publishing machine from the inside because I worked for more than a dozen years as a news editor at Nature Publishing Group, which, as you say, ultimately became part of Springer Nature or Schpringer nature. So I thought journal editors, I saw copy editors, web production staff, a whole bunch of smart people like working really hard. And my impression was that this kind of quality publishing takes money to keep the lights on.
JUSTIN FOX I think most people agree with that. One of the issues is, you know, the operating profit margin at Elsevier last year was I think thirty eight percent.
ROXANNE KHAMSI What's a comparison for that? What are other companies making?
JUSTIN FOX Well, I mean, Google, for example, their operating profit margin was about twenty three percent last year. It varies a lot by industry, and I'm sure there are other companies out there that make more money, but it's a very, very profitable business.
ROXANNE KHAMSI OK, so we've discussed the legal path for open access, but there's also this, like, illegal path, right? Like, could you tell me a bit about how the academic pirating platform Sci hub fits into all of this?
JUSTIN FOX Well, there's sort of this priest story to it in a very sad one, which is this guy, Aaron Swartz, who was at MIT, started downloading big chunks of JSTOR, which is a nonprofit archive of papers mostly published by scientific societies and such, not by these for profit companies. It costs money to access. JSTOR tries to create as many possible ways around it as they can, but they've never been comfortable putting it completely open because they rely on fees from libraries just to keep the lights on. So Aaron Swartz was at MIT, he downloaded like most of JSTOR with the idea of putting it open for everyone in the world to see. The local U.S. attorney decided to prosecute him for piracy and JSTOR asked that all charges be dropped. The prosecutors did not and Aaron Swartz killed himself. And that tragedy, I think, brought a lot of attention to this whole thing. So, Alexandra Elbakyan, a young woman in Kazakhstan around the same time started downloading articles from for profit journals, putting them online for anyone to download. There's a lot of people in academia, you know, especially like grad students or people with more tenuous connections to universities. So they can't get in on all the subscriptions, but also just people who are working at home and don't feel like logging into all the things who will download papers from Sci hub, and I think it's a real threat to all of the publishers. And because she's in Kazakhstan, no one has really been able to get her.
ROXANNE KHAMSI OK, so my last question. Do you think that COVID-19 research papers are going to be free to read forever?
JUSTIN FOX I'll be very disappointed if they aren't. I mean, we'll see. One of the things all along in academic publishing is the resilience of the old model has surprised a lot of people.
ROXANNE KHAMSI 1665.
JUSTIN FOX Yeah, there's 1665, but also there was this famous article in Forbes in the mid 90s that was titled Reed Elsevier, first victim of the Internet. You know, it's the last victim in publishing, and it makes so much more money than it made then. It's been very successful in navigating this new world.
ROXANNE KHAMSI Justin, thank you.
JUSTIN FOX Thank you.
ROXANNE KHAMSI Justin Fox is a columnist for Bloomberg covering business. In 2006. Josh Sommer was diagnosed with chordoma, a rare type of bone cancer that appears most often in the bones of the spine or the skull. I first heard Josh tell his story at a science conference more than a decade ago where he argued that the data was not flowing fast enough between labs to cure his disease. Today, Josh is executive director of the Chordoma Foundation, which, among other things, funds research initiatives to develop new treatments for the disease, but back when he was first diagnosed, he was just an engineering student with a library pass,
JOSH SOMMER as you might imagine, being diagnosed with a disease that you've never heard of. It raises a million questions. What's the prognosis? What research is being done? What treatments might be available? Is it likely to come back? I tried to wrap my head around everything I could gather about this disease, and so naturally that sat me down all sorts of rabbit holes online to Google reading a lot of things that were frankly pretty frightening and discouraging and some things that turned out to not be so accurate. But it also sent me to PubMed. PubMed is basically a central repository of all biomedical research publications. I was really fortunate to be at a university that had a very good library subscription and so was able to access pretty much any journal article that was of interest.
ROXANNE KHAMSI And did you ever encounter a paper that was outside your library subscription?
JOSH SOMMER Yeah, on a number of occasions, and if it was a really important article, I'd have to pull out my credit card and and pay for it, which as a college student was sometimes a challenge.
ROXANNE KHAMSI You know, you're already trying to solve cancer. Solving the publishing paywall issue around scientific articles is a challenge too far for one person to do both of those things. Is there anything that you think that could be done to disentangle the work that science and medical research is doing from the money that can be made in publishing that work?
JOSH SOMMER I think of publishing as a technology. As far as I know, the first journal article was intended to facilitate sharing of ideas between academics in England and on the continent. It was never designed as a technology to facilitate curing of disease. There's only so much that we people can glean from the information that's in journal articles. But machines and algorithms can identify connections that might not even be apparent to a human reader. You can imagine the potential of setting loose various algorithms or bots to read through full text of all the articles on chordoma, for example, and related subjects. And what connections might that reveal? And that's just not possible right now.
ROXANNE KHAMSI Bots don't have credit cards, right?
JOSH SOMMER That's exactly right, or access to libraries. So for the most part, the automated efforts to try to mine journal articles that identify connections between findings and articles, for the most part is limited to either what's available on public databases like PubMed Central or other full text sources, or just looking at abstracts. And so there's a decent chunk of the biomedical literature that is just dark, basically, and not accessible as far as I am aware, to this sort of automated information extraction.
ROXANNE KHAMSI Do you think that this pandemic could be some kind of turning point in this fight for open access, or are we going to see a return back to normal?
JOSH SOMMER I would say that I'm moderately optimistic. The pace at which progress has been made, just the explosion of knowledge is a great example of what we're capable of when we truly operate with a sense of urgency. On the other hand, if we look back to Ebola or to H1N1, there was a similar sense of urgency and a similar change towards more open sharing and rapid sharing of data because people felt like we're all in this together and there was an emergency. And then as that abated, things went back to kind of normal. But, you know, cancer, heart disease, neurodegenerative diseases for the people who are dealing with those, those are all just as urgent. They're emergencies. You know, this but every single person eventually is going to be a patient. Like none of us escapes disease. We don't know what disease it's going to be or when. And so it's in everyone's interest for us collectively to move as quickly as we possibly can towards better treatments for all diseases. So, yeah, I think it just behooves all of us and the biggest way to get the rapid flow of information in research – right.
ROXANNE KHAMSI Thank you, Josh.
JOSH SOMMER Thanks, Roxanne. It's been great.
ROXANNE KHAMSI Josh Sommer is co-founder and executive director of the Chordoma Foundation. Coming up, what words are you using to describe your pandemic moods? This is On the Media.
[BREAK]
ROXANNE KHAMSI This is On the Media, I'm Roxanne Khamsi. This year, almost half of Americans reported experiencing medium to high levels of distress. And according to a survey by one poll, around 17 percent of Americans sought out therapy for the first time during the pandemic. But accessing therapy is an elusive process for many people. How do you even begin? Many of us are increasingly turning to our phones for an assist. Some of the options on the App Store are, according to Molly Fischer, features writer at New York magazine, and The Cut, quote, "the digital equivalent of a scented candle." And then there are the apps that vow to connect you not only to a real person, but to a real therapist.
[CLIP]
BETTERHELP My New Year's resolution, get happy. Start therapy today. Sign up for Betterhelp and get matched with a licensed counselor. [END CLIP]
ROXANNE KHAMSI A competing company, Talkspace, pledges unprecedented access to your very own mental health professional and also an end to misery.
[CLIP]
TALKSPACE Finding happiness is not a privilege of the few. With our unlimited messaging therapy, you can write to your therapist whenever it's convenient for you. It's almost like your therapist is always with you. You can hear... [END CLIP]
ROXANNE KHAMSI But do these apps deliver on what they're selling? Fischer, author of the article The Therapy App Fantasy in The Cut, has her doubts. Welcome to the show Molly.
MOLLY FISCHER Thanks for having me.
ROXANNE KHAMSI One of the things that you write is, unlike many of the problems tech startups have set out to solve, this one actually exists. It's hard to find a therapist.
MOLLY FISCHER There are all kinds of ways to break that down and quantify exactly how grave the shortage is. I mean, if you're looking for a therapist of color, if you're looking for a therapist who speaks Spanish, it's going to be much, much more difficult to find someone who meets your needs. Even in a place like New York City, where there are plenty of therapists in comparison to other places, it still is really difficult to find someone who takes your insurance, who you can afford if they don't take your insurance, who has openings in their schedule. The idea that there could be a better way to find a therapist is very enticing for a lot of reasons, and I think it's in some ways no surprise that apps have set out to solve it.
ROXANNE KHAMSI Could you explain a little bit about how these apps actually work?
MOLLY FISCHER A comparison that came up with a number of the people I spoke to, both therapists and clients who had used these apps was to dating apps. The matchmaking aspect is actually not super impressive. I, to sort of get a feel for the technology, decided to go through the process of signing up for Talksspace. So, you know, I completed this questionnaire. I think I said that I had anxiety, which was and is true, and that I was hoping to be matched with a female therapist. I click the button and waited for the thing to whirr along and kind of spit out some names. And at the top of the screen, when it presented me with results, it said we've prioritized female therapists who specialize in anxiety and below that were three men. So I think that the idea that this is super sophisticated, matching algorithmic technology is pretty questionable.
ROXANNE KHAMSI On a practical level, am I texting with my therapist or how does that actually work?
MOLLY FISCHER While this is often described as text therapy and it's really a lot more like email, because it's asynchronous, which means that you're sending a message and then probably sometime in the next day or so, your therapist is responding. In some cases it is possible to sign up for scheduled live text sessions with a therapist. For the most part, what you're getting is something more like a running email exchang,. And I think it shouldn't come as a surprise that that's pretty far afield from what most therapists are trained to do. A lot of their skills have to do with having a conversation with someone. And all of that kind of goes out the window if you're doing back and forth email exchange. But I think it makes a lot of sense that companies are trying to make it viable anyway because it's the way to make therapy more scalable. I think the hope is that if you are exchanging text messages with your clients, you'll be able to take on a higher caseload than you would if you were seeing them all for hour long weekly appointments.
ROXANNE KHAMSI So you write that a report last year from the Centers for Disease Control and Prevention found that people of color, essential workers and unpaid caregivers were disproportionately hard hit with mental health issues. You know, this last year that we've been in, particularly. Does this new technology make access to mental health more equitable?
MOLLY FISCHER This is one of the things that I found most upsetting in working on this story was that these apps do really want to present themselves as offering a solution to these problems of equity and access. You know, I think Talkspace's tagline is therapy for all.
[CLIP]
TALKSPACE You have to show up for yourself. Therapy works. It helped me and I can help you too. Brought to you by talk space. Therapy for all [END CLIP]
MOLLY FISCHER But at the same time, they're really expensive. A talk space plan that would provide you with four video visits a month, although I should say also they're half hour long, as opposed to hour long, which is generally standard in the real world. It would cost almost $400 dollars a month. These aren't services that are designed to help the people with the most need. Their services that, like Uber, or like Caviar or Doordash or something are making amenities more available to people who are already people who have pretty decent access.
ROXANNE KHAMSI Something that is in your story is that the mayor of Reno, you know, a mental health app user herself convinced council members of her city to put 1.3 million dollars in CARE's act funding toward giving all residents older than 13 access to Talkspace. By late March, more than 1300 Reno residents had signed up.
MOLLY FISCHER In my conversations with the mayor. It is really clear is that, you know, I don't think she was naive in proposing the Talkspace plan, that she was having a difficult time. She had lost a couple of family members in close succession and was having trouble finding a therapist and happened to see a Talkspace ad with Michael Phelps.
[CLIP]
MICHAEL PHELPS Online therapy is not about time and place. It's just as easy as joining a video call or texting with a friend. Don't wait to feel better. Get started with a single message. [END CLIP]
MOLLY FISCHER She signed up and ended up having a good relationship with the person she found and who she was texting with. So she had a positive experience, but I think she also, when she talks about the plan and what you hope to achieve with it, saw it as sort of a first step and something that would be better than nothing for the people of Reno. Her hope was that people who might not otherwise have gotten therapy at all would have a chance to try it out in a kind of low stakes, low risk, non-threatening way.
ROXANNE KHAMSI The mayor of Reno felt this was better than having nothing. Right. And you mentioned in your article, you quote one of my favorite tech commentators on the planet, Sherry Turkle, and her bill has told us that technological solutions often start out as being regarded as better than nothing, and then over time, they begin to supplant the traditional options. So once the traditional options disappear, the technological solutions come to be treated as better than anything.
MOLLY FISCHER I think it's too soon to say that they've followed that trajectory, but it does worry me and it does feel like the kind of path we're on. The apps don't really solve the underlying problem of access, the fact that there simply aren't enough therapists for all the people who need them. They really just paper over it. In the time between when I started writing the piece, reporting it and actually published it, Talksspace went public in a 1.4 billion dollar deal, so they're expanding, they're growing. They're becoming more permanently enmeshed with our healthcare system and with the way people get mental health care in this country. And I think that the more companies do that and the more they become part of the ecosystem of employers and insurance companies and just ordinary people trying to get a therapist, the harder it's going to be to turn back to a world where we could have tried to kind of improve the way people access therapy in the real world.
ROXANNE KHAMSI I think that's a really great place to end this session.
[BOTH LAUGH - its a therapy joke!]
ROXANNE KHAMSI Thank you, Molly.
MOLLY FISCHER Thank you.
ROXANNE KHAMSI Molly Ficsher is a features writer at New York Magazine. And The Cut. In February, the Leibnitz Institute for the German Language released a list of over a thousand new words that came into being during the pandemic. There's Nahweh, the opposite of wanderlust, a strong longing to vacation close to home. And then there's pandemieblues, melancholy or depressive moods caused by the pandemic, and Coronoia, acute anxiety about catching Covid-19. OTM producer Eloise Blondiau looked into how the words we choose to describe our mental anguish actually shape how we experience that suffering.
ELOISE BLONDIAU Recently, I asked you, our listeners, to record a voicemail sharing the words you use to describe your pandemic mental state.
[CLIP]
STEVEN TELECARDI This is Steven Telecardi,] social worker, and spoken word poet here in southwestern Virginia. Early on in the pandemic, I remember vividly getting out of bed and walking over to the window because I could no longer localize what was real or what day it was or what was expected of me. And the only word that I can find a sort of captured is a Portuguese word, saudade, the nostalgic or melancholic feeling for a place or a person that one can no longer get back to or no longer experience. [END CLIP]
ELOISE BLONDIAU And this is from Grant Henry in Worcester, Massachusetts.
[CLIP]
GRANT HENRY It feels like I'm melting like I'm a snowman and the sun is out. And if I really focus, I can make it look like I'm not melting. I can slow it down a little. But no matter what, at the end of the day, I'm going to fall apart and be liquid and mush and feel terrible. [END CLIP]
ELOISE BLONDIAU Sahar Baharloo is one of our beloved New York Public Radio colleagues.
[ CLIP]
SAHAR BAHARLOO The word I was thinking of was actually gray. I just felt the color gray, [END CLIP]
ELOISE BLONDIAU thanks to everyone we heard from in my search for the right words for a moment, I also took a trip into the past.
ELOISE BLONDIAU It's 1935, the greatest and longest economic recession in U.S. history had been underway for 6 years.
[CLIP]
FDR Unemployment remains a serious problem here, as in every other nation [END CLIP]
ELOISE BLONDIAU the same year. Fortune magazine introduced its readers to the concept of the nervous breakdown.
JERRY USEEM The situation that brings on the breakdown may be anything from a row with the cook to the discovery that one's wife is unfaithful. And it can happen to quote practically anyone at all.
ELOISE BLONDIAU Atlantic contributor Jerry Useem wrote about it in an article titled Bring Back the Nervous Breakdown.
JERRY USEEM The broker with a twitching tick in his eyelid, the maiden on his constant headaches, the schoolboy who stammers, the executive who writes memoranda about using both sides of the paper. All these people were at risk of the nervous breakdown
ELOISE BLONDIAU In the Great Depression, he wrote, Nervous Breakdown was a catch all available to anyone who needed it. Its vagueness was its usefulness.
JERRY USEEM There was a 1947 headline from the New York Herald Tribune. I came across it. Just cracked me up. It was: A Modern World Viewed as Too Much for Man, which is kind of headline you read only in The Onion.
ELOISE BLONDIAU Saying you are having a nervous breakdown gave you an excuse to take a period of rest without a doctor's permission and without the stigma of a medical diagnosis.
JERRY USEEM Instead of making you look inward and saying, hey, what are my defects, what's wrong with me? It deflected a lot of the causes on environmental factors.
ELOISE BLONDIAU Some 86 years later, we're facing a different set of environmental factors and again, grappling for the right language to articulate their toll on us.
[CLIP]
NEW REPORT New research shows levels of anxiety and depression are up.
NEW REPORT There are four and a half million people in this country alone who are grieving.
NEW REPORT 40 percent of workers say they have experienced burnout during the pandemic. [END CLIP]
ADAM GRANT Psychologists have found that one of the best ways to manage unpleasant emotions is to name them.
ELOISE BLONDIAU Adam Grant is professor of psychology at the Wharton School of the University of Pennsylvania, and he's been pondering the need to name a current mental anguish. In April, he penned an op ed in The New York Times offering up the word languishing. Millions read it.
[CLIP]
NEW REPORT Languishing is described as a, quote, sense of stagnation and emptiness.
NEW REPORT One person compared it to climbing a never ending ladder. Another like listening to a song on repeat. [END REPORT]
ADAM GRANT I think for most of my life, even as the psychologist who studies this stuff for a living, I thought about mental health in terms of am I depressed or anxious on one end of the spectrum and then am I flourishing or thriving on the other end? And I didn't pay that much attention to the in between.
ELOISE BLONDIAU That in between, he says, is where many people have been stuck in the last year and a half. He calls it the neglected middle child of mental health.
ADAM GRANT When you're languishing, it feels like you're stagnating. You have a sense of emptiness, like you're in a void. And it's not depression because you still have a sense of hope. It's not burnout. You still have energy. You just feel a little bit joyless and aimless. It's almost like looking at life through grayscale instead of in vivid color. And I don't really notice as the colors get a little bit fainter.
ELOISE BLONDIAU Languishing, according to a study by the American Journal of Public Health, puts you at higher risk of experiencing more acute distress down the line.
ADAM GRANT If you want to predict who's going to be depressed in a decade. It's not the people who are depressed today that are at greatest risk. It's actually the people who are languishing today.
ELOISE BLONDIAU And in case you're wondering, like I did, if languishing is an upper class complaint, like the ennui that afflicts boredom and beautiful French starlets,.
[CLIP]
BORED FRENCH STARLET My smile is void of laughter [END CLIP]
ELOISE BLONDIAU Grant disavowed me of such a notion.
ADAM GRANT I just saw an analysis actually from an Ipsos poll. They actually found that languishing was more common for people with fewer resources. So they found 26 percent of people languishing at 100,000 dollars or more household income. And at less than 50 thousand dollars, household income, 42 percent of people languishing, I think one reason why people seem to benefit from being able to call this experience languishing, it turns a fuzzy feeling into a real lived experience, and that allows people to have conversations about it.
DR LAWRENCE KIRMAYER It's pretty clear that the language that we use to talk to each other and even thinking to ourselves about what we're going through exerts a powerful effect on how we experience particular forms of distress.
ELOISE BLONDIAU Dr. Lawrence Kirmayer is a professor and director of the Division of Social and Transcultural Psychiatry at McGill University in Montreal. He says that we know from studying mental health across cultures that depending on how a type of distress is described, different symptoms come up. What we would call depression, for example, exists in some form in many places in the world, but it's not always framed as psychological or even emotional.
DR LAWRENCE KIRMAYER It may be felt as a physical problem is a problem of fatigue, is a problem of lack of energy, as a problem even of losing one's soul.
ELOISE BLONDIAU There's also something called the looping effect, which occurs once a culture commits itself to a particular framing of mental suffering.
DR LAWRENCE KIRMAYER The way that we interpret our experience as human beings becomes part of our reality. So if we adopt a certain diagnostic category, let's say in our health care system and people come to know about this and they come to the doctor already saying, I think I might have so-and-so, and the doctor looks for that problem. And lo and behold, they find certain things that fit it. There's a kind of a loop between the diagnostic label that's available, the person's experience and their interpretation and the response to the health care system. So all those pieces fit together in a self vindicating account.
ELOISE BLONDIAU It may be too early to tell how the popularization of the term languishing will shift perceptions. It's not an official diagnosis, but there are plenty of examples of other conditions entering the lexicon via the Diagnostic and Statistical Manual of Mental Disorders, a.k.a. the DSM, the official canon of mental health diagnoses in the United States.
DR LAWRENCE KIRMAYER Human suffering doesn't necessarily come in. The neat categories that are in the DSM
ELOISE BLONDIAU Diagnostic labels can be useful, but Dr. Kirmayer says they're far from foolproof.
DR LAWRENCE KIRMAYER Depression is a good example where a very severe depression that has this whole cluster of symptoms that can be very disabling for people hangs together as a kind of discrete problem. But many of us have periods of low mood that might last for hours, days or weeks that don't meet the criteria for a disorder.
ELOISE BLONDIAU The DSM s rise to power began 40 years or so ago, according to Anne Harington historian of psychiatry at Harvard University and author of the book Mind Fixes.
ANNE HARRINGTON Up through the 70s, most of American psychiatric mental health care was oriented toward psychotherapy, was broadly psychoanalytically oriented, paid a lot of attention to family dynamics, to relations between children and their mothers in particular. There was a lot of concern with the social determinants of mental suffering, mental disorder.
[CLIP]
ADVERT Every person who lives is subject to stress and pressures from outside some of us. Sometimes the pressures seem almost too much to bear. [END CLIP]
ANNE HARRINGTON And then in the nineteen eighties, people were basically told it's all wrong. The sources of mental disorder, lie not in your life story, not in your biography, but in your biology. And the field pivoted radically towards drugs and medical seeming diagnostic categories. Now the odd thing about all this is that in this period when the field pivoted so radically, there had been no new developments in treatment and no radical breakthroughs into understanding the biology of mental illness. A biological revolution was declared in the absence of any new radical insights into the biology of mental illness.
ELOISE BLONDIAU Those insights never materialized, and the rise of drugs kept biology front and center, and a profit incentive emerged.
ANNE HARRINGTON The drug companies learned that they can sell diseases and not just drugs. But first you have to persuade people that they suffer from those disorders. So there are campaigns to encourage people to experience more and more of the spectrum of their distress as potentially having their roots in, say, chemical imbalances and therefore most effectively treated using drugs.
[CLIP]
ADVERT While the causes of depression may be related to an imbalance of natural chemicals between nerve cells in the brain. Prescription Zoloft works to correct this imbalance. You just shouldn't have to feel this way anymore. [END CLIP]
ELOISE BLONDIAU What was lost from psychiatry, pivoted to its narrowed focus on biology, was a more complete picture of what contributes to mental health and how to heal it. Yes, drugs can really help. Yes, some people are more prone to mental suffering than others, but our brains can't be studied in isolation from their environments and they can't be healed in isolation either.
MONNICA WILLIAMS So you're more than a bag of chemicals, right?
ELOISE BLONDIAU Monica Wiliams is a clinical psychologist and director for the Laboratory for Culture and Mental Health Disparities at the University of Ottawa.
MONNICA WILLIAMS There's not just a biological piece, but there's the psychological piece. There's the social piece that the spiritual piece in Western culture, we draw lines between them. But those are artificial lines.
ELOISE BLONDIAU One area we see the convergence of all of these pieces is trauma. Another word we've heard a lot this past year. Dr Williams researches and treats racial trauma
MONNICA WILLIAMS in a nutshell. It's when people have PTSD symptoms as a result of experiences of racism, and often those experiences are many fold. I mean, there may be a primary source of racism that they're dealing with, but they're also dealing with racism on a societal scale. They're also dealing with maybe historical or cultural problems that stem from racialization. And it all gets to be too much for people.
ELOISE BLONDIAU Racial trauma is, of course, not recognized in the DSM, and that absence has real world consequences,
MONNICA WILLIAMS particularly in the U.S. You have to have a diagnosis to get your insurance to pay for your mental health care because racial trauma isn't described in the DSM five, a lot of clinicians are just not aware of it. And then that creates a problem for people who are trying to get help for it or people who need help, but they don't know what's wrong with them.
ELOISE BLONDIAU The right words can help us heal by leading us, practically speaking, to treatment. But what if there was also a kind of remedy to be found in the words themselves? Perhaps the best words for our mental suffering remind us that healing is a shared project. That's what makes Atlantic writer Jerry Useem long for the return of the nervous breakdown.
JERRY USEEM I think it is sad in a way, though. It's something we lost as a society, and I think it'd be helpful if we could bring something like it back or at least not talk about mental health in a way that makes people feel atomized on their own specific journey, their own specific diagnosis.
ELOISE BLONDIAU It can help to feel connected to something bigger, even if that something is, well, a collective sense of despair. Take a look at the comments under Adam Grant's languishing op ed and you'll find readers who have found a bond in the word itself. Labeling and writing about this feeling has served as an antidote to the inherent loneliness in the experience, wrote a reader from San Francisco. Reading this has made me feel so much better, wrote a commenter, and I'm not the only one, remarked another. What a relief!
ELOISE BLONDIAU For On the Media, I'm Eloise Blondiau.
ROXANNE KHAMSI That's it for this week's show! On the Media is produced by Leah Feder, Micah Loewinger, Jon Hanrahan, Eloise Blondiau, Rebecca Clark-Callender and Molly Schwartz. Xandra Ellin writes our newsletter, and our show was edited by our executive producer, Katya Rogers. Our technical director is Jennifer Munsen, our engineer this week was Adriene Lilly. On the Media is a production of WNYC Studios, Brooke Gladstone will be back next week. Thank you so much for having me, I'm Roxanne Khamsi.
Copyright © 2021 New York Public Radio. All rights reserved. Visit our website terms of use at www.wnyc.org for further information.
New York Public Radio transcripts are created on a rush deadline, often by contractors. This text may not be in its final form and may be updated or revised in the future. Accuracy and availability may vary. The authoritative record of New York Public Radio's programming is the audio record.