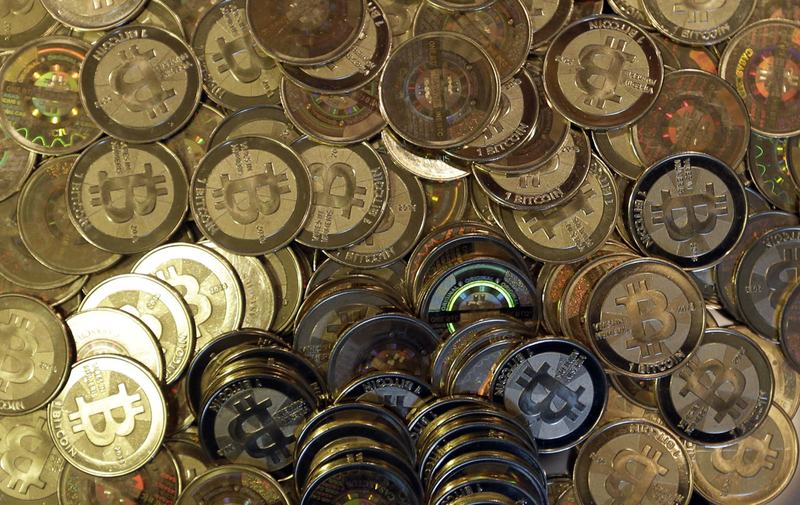 Transcript
[CLIP MONTAGE]
NEWS REPORT That squid game, cryptocurrency we've been talking about on the program – looks like it was part of a scam.
NEWS REPORT The coins creators, they just abandoned the project by exchanging the coin for cash. They walked away with three point three million dollars [END CLIP]
BROOKE GLADSTONE In the world of crypto, it's hard to know what's the real next big thing, but it isn't all about the scams. From WNYC in New York, this is On the Media, I'm Brooke Gladstone. Also, when crypto's power brokers are anonymous, how do you hold a ghost accountable?
KATIE NOTOPOULOS It would be against the norms of our society for any five billion dollar company to have a secret CEO.
BROOKE GLADSTONE Plus, what happens when you bring an American perspective to Moscow media?
MICHAEL WASIURA I go on Russian TV and I have five seconds before I'm interrupted to get out whatever I want to say.
BROOKE GLADSTONE It's all coming up after this.
[END OF BILLBOARD]
BROOKE GLADSTONE From WNYC in New York, this is On the Media, I'm Brooke Gladstone. Last weekend's Super Bowl featured so many cryptocurrency commercials that some dubbed it "the Crypto Bowl.".
[CLIP MONTAGE]
COMMERCIAL Our next bit by Commercial is about missed opportunities. So many Canadians, wish they bought tech stocks or...real estate, just 10 years ago,
CRYPTO ADVOCATE Like I was saying, it's FTX. It's a safe and easy way to get into crypto...
CRYPTO N Meeeh, I don't think so. And I'm never wrong about this stuff. Never [END CLIP]
BROOKE GLADSTONE None of these ads attempted to explain crypto technology or even make a case for it beyond a threat. Act now, or you'll be left behind. The ads were just the latest effort by the budding industry to pull in a wave of fresh investors. The thing is, having passed through the gates of cryptoland, you are confronted by a dizzying deluge of things to throw your money at. For instance, newbies quickly discover that beneath the better known bitcoin and Ethereum cryptocurrency markets is a world of even more volatile investments known as altcoins or meme coins.
[CLIP]
NEWS REPORT And NASCAR driver Brandon Brown, who unwittingly jumpstarted the Let's Go Brandon chant, finally able to lock down a new primary sponsor. He's now partnered with LGB-Coin. Yeah, it's a cryptocurrency, [END CLIP]
BROOKE GLADSTONE The altcoin inspired by Let's Go Brandon, a euphemism for "F–– Joe Biden" that was immediately adopted as a rallying cry by politicians like Ron DeSantis and Ted Cruz...
[CLIP]
CRUZ FAN Say it – say it!,
TED CRUZ Let's go Brandon.
CRUZ FAN Let's go Brandon!.
RON DeSANTIS The Biden – the Brandon administration, in terms of ... [LAUGHS [CROWD CHEERS] [END CLIP]
BROOKE GLADSTONE The culture war hype, the meme coins founders surely hope to monetize their partnership with Brandon Brown, announced in late December, generated a slew of right wing media coverage and the coin's trading volume shot up by $5 million dollars until...
[CLIP]
NEWS REPORT NASCAR has slammed the brakes on driver Brandon Brown's sponsorship deal with a cryptocurrency meme LGB-coin. NASCAR will not allow that tacky gimmick to be on Brown's race car. [END CLIP]
BROOKE GLADSTONE That news triggered a freefall that left the value of the coin near zero. Just another example in an emerging trend in which crypto investors supercharged their portfolios temporarily with help from the media spotlight. Like through a viral TV show.
[CLIP]
NEWS REPORT Wildly popular game: Squid Game is now given rise to one of the hottest new cryptocurrencies on the market. You can't really make this stuff up. The squid coin token was around two bucks, and change earlier today went from two dollars and 22 cents to 11 bucks in the span of a day. In essence, quintupling, if you will. [END CLIP]
BROOKE GLADSTONE CNBC went on to mention that the cryptocurrency didn't seem to be affiliated with Netflix, which airs the Korean TV hit Squid game, and that any money invested in the currency couldn't be easily withdrawn. Then, just two days later...
[CLIP]
NEWS REPORT That Squid Game at cryptocurrency we've been talking about on the program, looks like it was part of a scam.
SQUID COIN EXPERT What happened is called a rugpull the coins creators, they just abandoned the project by exchanging the coin for cash. They walked away with 3.3 million dollars or every dollar ever invested in Squid Coin. They left 40,000 investors holding the bag after the crash. [END CLIP]
BROOKE GLADSTONE What makes these altcoin scams even dicier is that the creators of a cryptocurrency aren't the only ones incentivized to trick the press. Take the Walmart LiteCoin hoax from September:
CHARLIE LEE One day I woke up and found out that Walmart is selling LiteCoin, and I was like, Wow, that's awesome. And then it turned out to be fake.
BROOKE GLADSTONE That's Charlie Lee, the founder of LiteCoin, the 20th most valuable cryptocurrency at the time of this recording. Like many other crypto enthusiasts, he was briefly fooled by real media reports based on a fake Walmart press release. The claim that the altcoin would be accepted by the retailer.
CHARLIE LEE This news got released by Global Newswire and Reuters, and one of our social media guys saw it and actually thought it was true because it was reported by Reuters and retweeted it and then 60 minutes later immediately saw that it was fake news. So he deleted that tweet.
BROOKE GLADSTONE But that brief window before Walmart could deny the claims and Reuters could retract the story was enough to push the price of Litecoin, up from about $175 to 230. Whoever wrote the fake release likely sold off their Litecoin at its peak. A classic pump and dump. Overly credulous reporting is both the result of poor crypto literacy and the compulsion to seem up on the latest trends. But the opposite journalistic approach over compensates by seeing nothing in crypto but humanity's digital depravity.
ADAM DAVIDSON Of course, there's a lot of scams, and maybe it's just inherent in the way blockchain backed technology works that there will always be a lot of scams, just like on the World Wide Web.
BROOKE GLADSTONE Adam Davidson is the creator of Planet Money and the author of The Passion Economy.
ADAM DAVIDSON We are making it much easier for people to create a digital product and distribute it without gatekeepers. That is not the same as saying, therefore it's inherently a scam. That, to me, is just going way too far and just isn't going to help the audience.
BROOKE GLADSTONE You've said that you created Planet Money to fix what you saw as a deep flaw in financial reporting. A lot of talking, but not much true explaining or context, especially in the aftermath of the financial crash. Do you think that's happening now with this new beat? That is blockchain technology?
ADAM DAVIDSON Absolutely. The number one thing I hear when people know that I'm looking into blockchain backed stuff is, wait, what is it exactly? And that is still the fundamental question.
BROOKE GLADSTONE What did you think about likening the financial innovation behind the 2008 financial crash. Securitization the obscurity of it?
ADAM DAVIDSON Yeah,.
BROOKE GLADSTONE ....With blockchain technology in terms of how it's explained or not explained.
ADAM DAVIDSON September, October, November 2008 For those of us who remember the world was falling apart, I mean, there were very, very serious people basically saying there's a chance that civilization will crumble in the next few weeks. The financial world was suddenly some horror film creature taking over the real world hidden behind this language of securitization.
BROOKE GLADSTONE Securitization meant financial products that, as you've written, enabled all sorts of things, from airplane routs to subprime housing,
ADAM DAVIDSON Starting maybe in the late 70s, certainly by the 80s, among a very small subset of Wall Street, there is an idea where you can look at what they call payment stream. So just any regular flow of money like you paying your credit card bill or paying your mortgage or the cell phone tower that serves your home has a payment stream. That these payment streams could be turned into all sorts of financial products. This was a big idea that grew and grew and grew. This wasn't super sexy. It wasn't exciting. It was the kind of technical financial instrument that the average person didn't really need to know. In fact, today much of your life is securitized. You pay your mortgage. It's probably securitized.
BROOKE GLADSTONE What does that mean – securitized? They make them into bonds?
ADAM DAVIDSON There's a thousand people out there paying their mortgage every month. Any one of them has whatever unique risks that one person has. You know, maybe they lost a job, but if you have one hundred thousand of them, all those individual issues are kind of averaged or abstracted away. And as far as Wall Street's concerned, it's just the flow of money and a flow of money that if you have the right data and you look at it in the right way, has predictable patterns and you can make bets based on those patterns. So it makes a bunch of things that seem really wildly different into essentially the same thing. Variations on bonds. So the similarity to blockchain is what you see is a bunch of things we think of as really different. Things like money or art, or the feeling you have about owning something or the ability to be a part of a community, like being a member of your local public radio station, or a member of the NRA or whatever. Blockchain projects basically turn all these different ideas into variations of the same underlying tech.
BROOKE GLADSTONE What is the one idea behind blockchain that creates the different things that you can do with it and supposedly make money from it?
ADAM DAVIDSON The fundamental unit of blockchain is the token. All blockchain is doing is saying there are these things called tokens, and once they're issued, everyone can know with certainty, when it was issued, who issued it, who received it, and a little bit of information about that exchange. Now, the first application of that has been money, bitcoin, ethereum, etc. But there's a lot of other applications. You can issue me an On the Media token that says I was a guest and maybe 5 years from now or 10 years from now, I want a favor from you and you could look in my wallet, which is publicly available out there on the blockchain. And you could say, Oh, Adam did me a favor 10 years ago, I'm going to do him a favor. It's a way of recording moments of exchange of anything, whether it's a monetary value or just emotional value or whatever.
BROOKE GLADSTONE What are we supposed to make of what we saw on the Super Bowl?
ADAM DAVIDSON What you saw in the Super Bowl was an early effort to profit from a new technology. And in the next two to 10 years, blockchain backed tap is going to be a central part of how you live in this world. There's a decent chance we'll have a blockchain backed crisis, not unlike the 2008 crisis. I think there's also a decent chance we'll see what we also see in securitization that parts of securitization continue to work very well. They are using crude language forces for good as well as forces for evil. When the financial crisis hit in 2008, I remember talking to a senior editor at NPR and saying, I think we have two people on staff who even understand the basic nouns of this crisis, let alone how securitization works. There are going to be major major blockchain stories, and now's the time to arm up with information.
BROOKE GLADSTONE How does the coverage of blockchain fall short in your eyes?
ADAM DAVIDSON The number one thing falls short is people have no idea what it is. Including people who regularly read publications that cover it. To me, that is inexcusable. If we are writing articles or producing radio shows or TV shows about important things and we're doing it in a way where people don't understand them, then we have not done our job. To me, that's obvious. And in fact, that made me create Planet Money in the first place. I was sick and tired of reporting on financial news in a way that used technical insider language that I knew the average listener could not understand. They couldn't understand the words – you know, what is securitization, what is the Fed funds rate? And they also couldn't understand the context. Why should I care if the Fed funds rate goes up or down? Why should I care if the Dow Jones Industrial Average went up or down? By the way, you should. That's a perfect example of something that shouldn't be covered.
BROOKE GLADSTONE And so when it comes to the blockchain, the questions: what is the blockchain? What does it mean for something to be on a blockchain? What does it mean for something to be fungible or non-fungible? What does it mean for an organization to be built around that tech? What are people exchanging when they're exchanging these things? Are these the questions that are not being answered?
ADAM DAVIDSON Certainly, my experience is they're not being answered. I see extremes. The impression that all NFT's – nonfungible tokens are – is a weird thing that billionaires used to spend millions of dollars on JPEGs. That's one aspect of NFT's, but there are thousands. Millions of NFT is issued every day. They've already become an incredible creative force among visual artists, musicians, etc. They're actually a fairly profound tech that's really interesting. So explain the nouns and the verbs. You know, what does it mean to issue a non-fungible token? Explain each of those words: issue, non, fungible, token.
BROOKE GLADSTONE Explain that now.
ADAM DAVIDSON A token is a digital record of a moment of exchange, and that's put on a permanent record that can always be seen. Now a fungible version would just be: I've issued 5 Adams, and Adams are just the thing I made up. And you now have five of them and someone else has 10 of them. Then that may or may not mean something in the future. A non-fungible token is at this second, we have exchanged a token that has specific value. So it's not 5 Adams, it's I have created this little drawing to thank you for having me on your show and I'm giving it to you and you now own that. So nonfungible means it can't just be put in a big pot and there's now 30 of them. There's just that one.
BROOKE GLADSTONE You made a comment in a recent Twitter thread about journalists paying attention to the potential impact of their work.
ADAM DAVIDSON There is a tendency in a lot of newsrooms that we report events. If the public misunderstands those events, that's on them. So Hillary's emails vs. Trumps document destruction. You're seeing important reporters and editors saying, Well, what can we do? Comey made this announcement and Comey made that announcement. We had to cover it. Sure. I'm not saying don't cover things that are important to cover, but I am saying that journalists should feel that they have not done their job. If a significant percentage of their audience doesn't understand the context of their own reporting. If a teacher teaches students a topic and the students consistently don't get it, we know that that teacher has failed. We don't blame the students or the information, and I think journalists should take that on. Blockchain is many, many things that's one of the most interesting things about it – including scams and money laundering and all the negative stuff. But it's also lots of creative, exciting things and lots of things that we just don't know yet.
BROOKE GLADSTONE And you say that reporters are not leaving people empowered because they don't understand what they're hearing, what do they need to understand? And if it's the nouns, I've been asking for definitions from you and they've taken quite a while Adam. I was hoping you would have some super shorthand and maybe the subject itself doesn't lend itself to that.
ADAM DAVIDSON At Planet Money we spent months sometimes on a single report and when we wanted our audience to understand the very basics of fractional reserve banking so they could understand the nature of the crisis. We spent months writing shaping finding stories that animated it. This is hard work. It's expensive work. It's exhausting work. The test is not: can I off the cuff explain it in a way that gets it? The test is can I spend months crafting it? Is it worthy of that level of explanation? That's I think, what blockchain deserves.
BROOKE GLADSTONE Thank you so much, Adam.
ADAM DAVIDSON Yeah, that was really fun.
BROOKE GLADSTONE Adam Davidson is the founder of the NPR show Planet Money and the author of The Passion Economy.
Coming up, ripping the shroud of secrecy from the Bored Apes Yacht Club reveals the peevish underbelly of crypto's nouveau riche. This is On the Media.
[BREAK]
BROOKE GLADSTONE This is On the Media, I'm Brooke Gladstone.
Let's say you were enticed by those Super Bowl ads. That you were moved to score some cryptocurrency of your own. What can you actually, you know, buy with it? Not a lot, at least not consistently. Think about walking around with an early American Express card. So instead, many crypto rich are spending their dime on a one of a kind digital artwork, an NFT or non-fungible token. It may not look unique, but its singularity is coded in the digital spreadsheet known as the blockchain. The Bored Ape Yacht Club is a collective that boasts some of the most expensive NFTs.
[CLIP]
HOST I like those apes. What are they? They're angry apes – what can apes where they?
GUEST –Bored apes!
HOST Bored apes. [END CLIP]
BROOKE GLADSTONE And yes, the images actually depict blasé primates wearing different outfits. The cheapest Bored Ape NFT goes for north of $260,000. Here's Jimmy Fallon and Paris Hilton showing off their bounty on The Tonight Show.
[CLIP]
JIMMY FALLON You taught me what's up and then I bought an ape.
PARIS HILTON I got an ape, too, because I saw you on the show with people and you said you've got a moon pass. I went and I copied you into the same thing you did. This is my. It's really cool. [END CLIP]
BROOKE GLADSTONE The Bored Ape NFT collection, less than a year old, started this month with a market cap of about $2.8 billion, and their parent company, Yuga Labs, is supposedly valued at something like 4 or 5 billion. But until this month, no one knew the identities of the people behind the Bored Apes. That changed when Katie Notopoulos, a senior technology reporter at BuzzFeed, reported the names of Bored Ape Yacht Club's, pseudonymous founders Greg Solano and Wylie Aronow.
KATIE NOTOPOULOS I originally started looking into this because there had been this conspiracy theory floating around that the imagery in the bored apes secretly had Nazi symbolism and had all these sort of nefarious clues behind it. And it's hard to know whether this is a crazy theory that is someone reading into stuff that's not really there, or if maybe it is. If you don't know who the people are behind this.
BROOKE GLADSTONE That's not to say that Greg Solano and Wylie Aronow. have any red flags or are neo-Nazis or otherwise unsavory characters. They just didn't have names.
KATIE NOTOPOULOS Right! It's hard for the founders of a company to answer questions about their personal integrity if no one knows who they are. It's very common for people in the world of NFTs and crypto to not use their real identity. For the most part, that's people doing individual transactions and just trading stuff. But it would be against the norms of our society for any $5 billion company to have a secret CEO. The public deserves to know who is behind a business that big.
BROOKE GLADSTONE Notopoulos found their real names, which were publicly listed through a couple of simple LexisNexis searches. But outrage ensued after the BuzzFeed article was published. One critic found a photo of Notopoulos as a child online and turned that into an NFT. Titled: Voted Most Likely to Be A Failed Journalist: Katie Notopoulos. People sent threatening messages, saying they'd uncovered the addresses of her home and of her family members. And the CEO of Yuga Labs released a video claiming that Notopoulos' article endangered the founders.
KATIE NOTOPOULOS People who have made a lot of money in crypto and it's attracted some nefarious characters. Releasing their identities was very, very dangerous for them and their families.
BROOKE GLADSTONE Never mind that nefarious actors could have easily obtained the publicly available names themselves. The Bored Yacht Club, also accused the topless of doxing them.
KATIE NOTOPOULOS Right, and I think people being anti-doxing is a good thing, but doxing has the connotation that it is releasing public information not just someone's name, but their address and other contact information specifically to intimidate or harm them. I assumed, well, everyone knows that this is just straightforward business journalism – this is the way things are. But those rules are not necessarily generally understood by everyone. It's possible that in a few years it'll be totally normal for 5 billion dollar companies that are running NFTs and cryptos to have psuedonynymous CEOs. It's at this point it's not normal. Their true identities have public value and news value.
BROOKE GLADSTONE The misogynistic semi anonymous, organized online action directed at Notopoulos, and BuzzFeed is reminiscent of another online battle waged earlier in this century. One that served as a great leap forward in the organization of our broader culture war – called Gamergate. A point picked up by Maxwell Strachan, a features writer and editor at Motherboard on Vice-dot-com, who tracked the backlash to Notopoulos' reporting in a piece called Bored Apes, BuzzFeed and The Battle for the Future of the Internet.
MAXWELL STRACHAN The tactics of Gamergate ended up often becoming finding controversial tweets in a reporter's history, digging those up and trying to make them look bad and see if their employer would take action. We saw a little bit of that with Katie's story, but what we saw here more was the next generation of that. People within the crypto space who feel that one of their own was wronged, saying "we're going to band together and try and take down this news organization." There was a founder of a crypto recruiting firm who suggested the Bored Ape community could pool its money together to sort of complete a Gordon Gekko style hostile takeover.
BROOKE GLADSTONE You wrote that the reaction to the BuzzFeed story feels like the opening salvo in a new chapter in the battle over internet anonymity.
MAXWELL STRACHAN Yeah, we're going to see a lot more companies like BYAC– for short – come around in the next couple of years. People who want to enjoy the benefits of running a big company without the accountability that comes with it. A core tenant of journalism, as I know that, you know, is accountability. And so Katie saw a company that was about to receive hundreds of millions in funding from one of the biggest venture firms in the world and believed that it was in the public interest to find out who these people were.
BROOKE GLADSTONE Let's talk about one Silicon Valley buzz word that constantly rears its head in your article to refer to this new chapter of the internet, right? Web3. What's the difference between Web 2 and Web 3?
MAXWELL STRACHAN Web 2 is when giant internet companies were built. Companies like Facebook, Google and Twitter companies that created businesses by mining your data and using the content that you created for their profit. And one of the core concepts of Web 3 is that you will be the money maker. You won't make your TikToks for free. Web3 will figure out a way to have you get paid for them. I think anyone can support that goal. The issue is how feasible it is and whether that theory will become a reality.
BROOKE GLADSTONE The term, it's traced back to the co-founder of the Ethereum blockchain, right? Gavin Wood...
MAXWELL STRACHAN Right.
BROOKE GLADSTONE He wrote an online treatise some years back in which he sketched out a vision for a post. Edward Snowden Web, where privacy was paramount,
MAXWELL STRACHAN Wood looked at what Edward Snowden showed the world and decided that a core tenet of the internet needed to be privacy, which included encrypted communications through identity based pseudonyms in which you can live your entire life online without anyone ever figuring out who you are.
BROOKE GLADSTONE It really is a substitute identity, not just a false name.
MAXWELL STRACHAN Right?
MAXWELL STRACHAN There's also the argument that pseudonymity is an equalizer of sorts. But you wrote every member of Forbes 2021 crypto billionaires list is a man. A third of them attended Stanford or Harvard. Of the 12 listed, only one isn't white. In practice, how inclusive are crypto or Web3 communities?
MAXWELL STRACHAN It's a good question. It's a difficult question to answer. Pseudonymity offers a lot of hope for people, but it also offers a bit of a cover. You can see that in the crypto space more broadly, where wealth is supposed to be democratized and spread out, and we're supposed to have a fairer, more communal version of capitalism when in fact, the evidence shows that it's recentralized wealth, maybe even to a higher degree than the American economy was doing before cryptocurrency ever entered our vernacular.
BROOKE GLADSTONE That was a really fascinating part of your piece. You quoted Tim O'Reilly, who coined the term Web 2.0, who said that the system coming into existence tends to mirror the one that came before it. Blockchain turns out to be the most rapid recentralization of a decentralized technology that I've seen in my lifetime.
MAXWELL STRACHAN Yeah, like a lot of technologies, I think crypto offered people a lot of hope, but the unfortunate reality is that it is a unregulated hyper-capitalist marketplace and it's not being born in a vacuum, it's being born in the 21st century modern world. There was a loud argument that crypto will democratize finance and allow a lot of people avenues through which to generate wealth that weren't available to them before. And I think it remains to be seen how true that is. But what we can say is that a lot of the previously wealthy have become extraordinarily wealthy, where the people that are becoming wealthy are the people that would normally become wealthy anyway. People who are white males who come from good schools and probably were well on their way regardless.
BROOKE GLADSTONE The top 10 percent of NFT holders own four fifths of the market's value, you wrote, and .01 percent of Bitcoiners hold 27 percent of all the circulating coins. And as you've noted, being pseudonymous has caused a lot of the most troubling behavior in these crypto spaces. You wrote that quote "one of the hallmarks of the new economy has been so-called rug pulls, in which the creator of a cryptocurrency project pools together people's money for some higher cause or not, and then disappears with it all." I mean, the I figured blockchain, you'd be able to track these guys down, but no.
MAXWELL STRACHAN Well, there is a public ledger with blockchain. The issue is that while the ledger is public, who those people are is more difficult to deduce. So, like you said, with red pools, which are becoming an increasingly common fraud in cryptocurrency. Someone creates a new cryptocurrency and says, Get an early. You know, you may have missed out on bitcoin, but you could get on the Maxwell coin early. Where are you going to sell them off? Monday at four p.m.. Not only that, the money we generate is going to be used for a good cause and we're going to allow people with not that much money to benefit from the future spoils. This is a real example that recently occurred. Everyone goes great. You know, I've always wanted to get in the real estate market, and if I can do so for just a couple of dollars, all the better. Everyone pools their money together. Everyone is excited. And then suddenly that person disappears with all the money selling it on their blockchain and disappearing, and it is pretty concerning.
BROOKE GLADSTONE You mentioned that in a recent instance, a Web3 architect was able to hide past financial crimes by remaining anonymous until they were exposed.
MAXWELL STRACHAN These exposures can happen, but they are difficult. The question to ask is, Are we going to want a world in which we need to do the legwork to figure out who these people are and oftentimes figure out who they are after it's too late? Or do we want a world where the people who found projects like these are easily Google-able at a minimum? And you know, I think there's downsides to everyone being easily Google-able. I don't mean to make it seem like these are easy ethical questions to answer one way or the other. I just think that they are questions that we should begin to consider now as opposed to five years from now, when all of these companies and this space more broadly will be much bigger.
BROOKE GLADSTONE You write that Web3 has, quote, tried to position itself and largely succeeded at positioning itself as a collection of good guys pushing toward a fairer, more communal form of internet capitalism. But the reaction in some quarters to the BuzzFeed story was a dark turn. What did you mean by that? What did the backlash to Katie's reporting signify for you?
MAXWELL STRACHAN The stated values of Web3 are commendable. Creating a fairer version of the internet where people's data is not profitable off of by some mega corporation is a good goal. And I do believe that a lot of people are trying to solve some real issues that we've dealt with over the last 10 to 20 years on the internet. What I think what we saw with the BuzzFeed story is that there are other sides of this story that are starting to come out. And one of them is that people in the Web3 community, broadly again, really, really see the world in a sort of us versus them mentality. There are people who are pro-crypto and there are people who are anti-crypto. There are people who are pro Web3 and there are people that are anti Web3. And I think we really started to see that it's not just, Oh, let's create a better world, but also if you're not with us, you're against us and we will take you on and we can pool our money and our collective rage towards political ends or economic ones.
BROOKE GLADSTONE You said it's important to ask, is this the kind of world we want to move toward? You know, if Facebook started in 2021, it's possible Zuckerberg wouldn't have used his real name, and where would that leave us?
MAXWELL STRACHAN I thought that Facebook might be a useful example because here we have with the Bored Apes something that on its face is, you know, they're Bored Apes. They're silly images that everyone's seen floating around the internet. Not of much consequence. People did say the same thing about Facebook when it was first started almost 20 years ago. Facebook was a place to share photos of your friends, and it turned into a sort of company that can alter national elections. We can never really know with these internet companies what will become of them. But the idea of keeping founders of powerful billion dollar companies known to the public deserves scrutiny.
BROOKE GLADSTONE Maxwell, thank you so much.
MAXWELL STRACHAN Thank you.
BROOKE GLADSTONE Maxwell Strachan is a features writer and editor at Motherboard on Vice-dot-com. Coming up, an American foil in Moscow, this is On the Media.
[BREAK]
BROOKE GLADSTONE This is On the Media. I'm Brooke Gladstone. This week, another dispatch from OTM producer Molly Schwartz. She's in Moscow and has been observing the rising tensions between Russia and the West over Ukraine. One window into the conversation, Molly tells us it's the nightly gab fests on television. As U.S. journalists, diplomats and politicians try to interpret Russian President Putin's increasingly hard to read actions and statements. Russian TV is saying all of the quiet parts out loud, Molly noticed as she watched the nightly panel shows that there was one lone figure swimming against the tide of anti-U.S. invective. An American named Michael Wasiura.
MOLLY SCHWARTZ It's noon on a Saturday and I'm walking with Michael Wasiura through Izmaylovo, a neighborhood in the northeast of Moscow.
MICHAEL WASIURA It's the nicest cheap neighborhood in Moscow.
MOLLY SCHWARTZ A well-coiffed older woman with big eyelashes says a shy hello. As we walk by. Apparently, she's a fan.
MICHAEL WASIURA Our audience is large enough that if I'm out in Moscow or even actually in Odessa, people will recognize me.
MOLLY SCHWARTZ We walk into his apartment where his wife is frying up some blini. His seven year old son, Lev, joins us. Showing me how to fold blini like a pro. Have you ever seen your dad on TV?
LEV Yes.
MOLLY SCHWARTZ What does he do on TV?
LEV He talks about the fun stuff that's actually true, but no one, except for Papa, says the truth.
MICHAEL WASIURA I go on Russian TV and I have five seconds before I'm interrupted to get out whatever I want to say.
MOLLY SCHWARTZ The shows that he goes on are debate style gab fests with two hosts and a panel of 6 to 8 guests who are called Experts.
[TENSE TV INTRO STINGER PLAYS - FOLLOWED BY MAN SPEAKING IN RUSSIAN ]
MOLLY SCHWARTZ Michael Wasiura is on this stage because he's basically a professional American in the past, he's jumped from job to job. He worked for a while as an English teacher. He was in line at one point to join the Foreign Service before Rex Tillerson's hiring freezes hit. He has a freelance writing career that he's slowly but surely nurtured on the side. But these days, he earns his paychecks, appearing almost daily on Russian TV, expounding on America's role in the day's top news stories.
MICHAEL WASIURA I was teaching English. I had a group at a radio station, independent radio station, and in 2016 they kind of realized that the English teacher could talk about what was going on back in America. And so I did a few segments about the 2016 election. A television producer heard about this and wrote to me on Facebook and rest is history.
[VREMYA POKAZHET MUSIC PLAYS]
MOLLY SCHWARTZ The show you're hearing now now is Vremya Pokazhet or Time Will Tell it in English on Russia's Channel One.
[RUSSIAN SPEAKER TALKING AND SAYS "DONALD TRUMP."]
MOLLY SCHWARTZ This show is rowdy
Speaker 1 [RUSSIAN SPEAKER TALKING AND SAYS "JOE BIDEN"]
MOLLY SCHWARTZ Full of antics.
[YELLING IN RUSSIAN]
MOLLY SCHWARTZ There's lots of yelling.
[OVERTALK IN RUSSIAN]
MOLLY SCHWARTZ Sometimes there's pushing.
[MORE YELLING IN RUSSIAN]
MOLLY SCHWARTZ One time, a host, Artyom Sheynin, tried to get a Ukrainian blogger to eat from a bucket labeled the S-word – to raucous applause. It was later revealed that it was chocolate
[RUSSIAN SPEAKER TALKING AND SAYS "CHOCOLATE"]
MOLLY SCHWARTZ Another time, Sheynin and physically attacked American journalist Michael Bohm. Swatting him aggressively at the neighbor, the neck and saying, "You're provoking me. Why are you provoking me?"
MOLLY SCHWARTZ Time Will Tell was modeled after an earlier Russian talk show called Okna that ran from 2002 to 2005. Some involved in the creation of Okna have said it was a copy of The Jerry Springer Show.
[CLIP]
JERRY SPRINGER GUEST All you do is sit around, nag me, don't let me have no time with my friends, and I'm just tired of this. I'm here to tell you I'm cheating on you. [END CLIP]
MOLLY SCHWARTZ And just like on Jerry Springer, the panelists were invited on are there to create maximum drama.
[RUSSIAN OVERTALK]
MOLLY SCHWARTZ Wasiura says the guests are divided informally into liberals and patriots.
MICHAEL WASIURA The format is designed so that one side always wins and the other side always loses, and the side that always loses is my side.
MOLLY SCHWARTZ And how would you describe what you represent on this panel of people?
MICHAEL WASIURA So I represent, not exactly the American position, but the more liberal American position.
MOLLY SCHWARTZ Each of the three major Russian channels has a show similar to Time Will Tell.
[EXCITING STINGER PLAYS]
MOLLY SCHWARTZ NTV has Mesto Vrtrechi, or Meeting Point. Rossiya Odin has 60 Minut, or 60 minutes.
[CLIP OF SHEST'DESYAT MINUT]
MOLLY SCHWARTZ ...and Wasiura has appeared on all of them. Every night he gets a WhatsApp message from a producer about whether they need him for tomorrow's show.
MICHAEL WASIURA Sometimes that can come as late as 10 o'clock, so I have to be flexible. Sometimes I'm on. Sometimes I'm not.
MOLLY SCHWARTZ And what kind of things do you do to prepare?
MICHAEL WASIURA I have to know everything that's happening in the world, and then I have to know everything that these Russian patriots think is happening in the world, so that I'm ready for the conspiracy theories that the guys across from me are going to be throwing out.
MOLLY SCHWARTZ After arriving at the station, we're sure it gets his TV makeup done and is ushered into the studio.
MICHAEL WASIURA The host come in and the music comes up. In the past couple of weeks, with the rising tensions between Russia and Ukraine, they've actually started playing Hollywood style horror movie music, and the first time I heard it, I started laughing.
MOLLY SCHWARTZ This is a show from January 28, and the title is "Игры в войнушку от Запада," which translates to "little war games with the west." The Russian word for war is "война" but here they say войнушкa, which is like a cute, little non-threatening war. The hosts today are Anatoly Kuzichev and Alesya Loseva. Loseva gives monologue saying that Ukraine is moving its army from west to east, and that the United States is funding them and providing weapons
MICHAEL WASIURA It was a collection of facts put together in order to suggest that the United States is preparing to attack Russia. They talk about how the United States is publicly supplying weapons to Ukraine, even offensive weapons. They cite people in the Western press talking about when the ground freezes and the host even uses this phrase in English. And he hints that the United States is planning to attack Russia when the ground freezes. But he doesn't say it. Everybody watching understands it, but he doesn't say it directly.
MOLLY SCHWARTZ Later in the show, the hosts talk about how the West wants to discuss the security of Ukraine. But we here in Russia are worried about our own security.
[RUSSIAN HOST SPEAKS]
MOLLY SCHWARTZ Wasiura responds. Speaking fluent Russian with a slight Midwestern accent,.
[WASIURA SPEAKING IN RUSSIAN]
MOLLY SCHWARTZ You say that your tanks and troops around the borders of Ukraine do not threaten anyone, that they are not even there, he says. But that they are ready to answer any provocation to the end.
MOLLY SCHWARTZ Some of the patriotic panelists jump in saying, "So then don't provoke us." Just go to Florida and relax. There's no cause for concern.
MOLLY SCHWARTZ The host Elisa llosova transitions. Michael, says no one is provoking us by delivering weapons to Ukraine and inflating it like a powder keg and the expectations that it will soon detonate. All while practicing for a nuclear strike on Moscow. Yes, nobody is provoking us. Her voice is clearly dripping with sarcasm.
MICHAEL WASIURA So there are really two topics which are discussed almost all day every day. One is America, especially if there's something going on like the withdrawal from Afghanistan. And, you know, any sort of catastrophe involving America is a big theme. And failing that, anything about Ukraine is the focus of the show.
MOLLY SCHWARTZ Ukraine has been a constant obsession of the show since it was created almost eight years ago and in the last few weeks. While war drums are literally playing in the background, the messaging that they've been repeating over and over is that Russia is not gunning for war.
MICHAEL WASIURA In fact, our troops are not even gathering on the border, and even if they are, that's our own sovereign business because it's on Russian territory. And so who are you to question it, but Ukraine is provoking us. And if we are provoked, we will have to destroy Ukraine, and America will not defend Ukraine because they're an unreliable ally. But we don't want to destroy Ukraine, but we're massing troops on the border, but they're not really there. That's the message. And so if you're out in Moscow and you're talking to regular people, they are primed to believe that if something happens, it will be because of America.
MOLLY SCHWARTZ On a February 4th episode of Time Will Tell. They play a clip of U.S. State Department spokesperson Ned Price at a press conference. He's explaining that, according to a classified source, Russia allegedly planned to release a video of crisis actors faking a Ukrainian attack on Russian territory. Matt Lee, a veteran AP reporter, asks the question.
[CLIP]
MATT LEE What evidence do you have to support the idea that there is some propaganda film in the making? [CONTINUES UNDER]
MOLLY SCHWARTZ A tussle ensues.
NED PRICE It is intelligence information that we have declassified.
MATT LEE But where is it? Where's the declassified information?
NED PRICE I just delivered it.
MATT LEE That's you saying it, that's not evidence. I'm sorry. [END CLIP]
MOLLY SCHWARTZ It's supposed to be a slam dunk on Ned Price. Isn't his poor performance embarrassing. Wasiura tries to turn it into a discussion about the importance of press freedom
MICHAEL WASIURA You know this is an example of why America is actually great. Somebody can ask the press secretary of the State Department questions like this – which of course, just leads to Colin Powell's testimony.
ADAM DAVIDSON [HOST IN RUSSIAN SAYS "COLIN POWELL"]
MOLLY SCHWARTZ Instantly an image of Colin Powell at the U.N. in 2003, holding up a test tube and testifying that the United States has evidence of weapons of mass destruction in Iraq pops up on the big screen.
MICHAEL WASIURA Anything the American government says which. Is in any way against Russia – isn't true, because Colin Powell's test tube.
MOLLY SCHWARTZ All roads lead to Colin Powell's test tube I guess.
MICHAEL WASIURA That–that's life in Russia. Yeah, yeah.
MOLLY SCHWARTZ This show is constantly going down rabbit holes and dabbling in conspiracy theories. Blowing up small incidents and glossing over big ones. Making it difficult to know what's important and what's not. But the conclusion is always the same, which is that the Russian patriots are right.
MICHAEL WASIURA It doesn't really matter much what I say, because whatever I say, they will kind of laugh it off, if it's a little too sharp. They can interrupt me, if it's a little too accurate. They can move the discussion to somebody else for the next 15 minutes, and anybody watching at home forgets what I said over the course of five seconds. It just it gets drowned in everything else.
JOSHUA YAFFA Every time I went on the show, I thought, today's the day when I can drop some big truth bomb on Russian state television. That's just going to completely change the narrative or shock the producers.
MOLLY SCHWARTZ Joshua Yaffa is the Moscow correspondent for The New Yorker. He went on Time will tell several times between 2016 and 2018, when he was doing research for his book Between Two Fires.
JOSHUA YAFFA But the format of the show doesn't allow for that. Whatever truth it is that you're trying to break through and get the viewer to listen to or be exposed to is drowned out by another six voices who are screaming half truths or outright falsehoods. And it all just has reduced to this kind of informational soup.
MOLLY SCHWARTZ It's an open secret in Moscow that state television exists essentially as a mouthpiece of the Kremlin. In fact, a handful of television directors regularly go to what are effectively planning meetings at the Kremlin,
JOSHUA YAFFA Where Kremlin officials pass along the messages of the day, the topics of the day, how they wish them to be presented and work out a kind of coverage plan with these television bosses, who then go back to their respective channels and pass the message on further down the chain. And in this way, the Kremlin has, if not exactly strict operational control over what happens on Channel One, it definitely has strategic control and helping, or in fact determining the nature of coverage and the tone with which it's delivered.
MOLLY SCHWARTZ One good thing, Yaffa points out, is that Kremlinology, the art of interpreting the inner workings of a secretive government, is made so much easier by a government that hides its motives in plain sight.
JOSHUA YAFFA I don't think there's a lot of trickery involved in translating what the Kremlin itself thinks and wants broadcast to what you see on state television. So in that sense, there can be something in a way educational or instructive about it.
MOLLY SCHWARTZ Historically, the majority of Russians have gotten their news from these state TV channels, according to the most recent poll by Levada, a non-governmental research organization, 69 percent of Russians rely on television as their main source of news, compared to 37 percent who rely on internet news sources. Thus far, the campaign to shape public opinion on Ukraine has been effective. Another recent Levada poll found that 50 percent of Russians think the U.S. and NATO are the instigators of the current situation in Ukraine. Only 4 percent think Russia is to blame. Michael Wasiura.
MICHAEL WASIURA I understand that by going on, the federal channel shows I must be helping them in some way. Otherwise, they wouldn't continue inviting me back.
MOLLY SCHWARTZ I've spoken to journalists in Moscow who told me they'd never go on a show like Time Will Tell because they don't feel like it's a genuine place for open debate. They said that they'd be playing a role in domestic propaganda, which is designed to beat up on Americans and make them look bad. So it's kind of a futile endeavor, but each of them has a good job at a brand name institution.
MICHAEL WASIURA As soon as I have a preferable option, I'll take it. When I was back in Michigan in the fall, I seriously considered sticking around and working for 20 bucks an hour at an Amazon warehouse. I decided not to, but I'm definitely open to doing something other than what I'm doing right now.
MOLLY SCHWARTZ For right now, he says, having an inside view into a vast influencing machine seems like it's worth something.
MICHAEL WASIURA I'm under no illusion that I'm, you know, translating my message to the Russian people that I'm having a great positive influence, which is going to change anything here. That would be a fantasy. But getting the window on all of this that I get, it gives me the opportunity to understand it. I think it's actually a fairly important story to see what's happening here and understand how a population can be manipulated in the way that the Russian population is manipulated. And it's important for me to actually try to understand it and then try to communicate that. And until I succeed in doing that, I'm going to continue going in and watching it and trying to understand how it works.
MOLLY SCHWARTZ Joshua Yaffa described time will tell as a simulacrum of political heterodoxy. It's the matrix, but for democracy, these shows don't have a consistent platform or ideology. The two sides aren't left and right. They are patriots and liberals, but there's also left, right, center and conspiracy theory. The producers can cherry pick whatever example they need to make Russia look good, and Russia's so-called enemies look bad. In today's media environment, sometimes the silencing of dissent isn't the most effective way to change minds and influence people. It's to let the dissent be heard and get lost among all the noise. For On the Media, I'm Molly Schwartz.
BROOKE GLADSTONE And that's the show this week. On the Media is produced by Micah Loewinger., Eloise Blondiau, Rebecca Clark-Callender and Max Walton with help from Aki Camargo. Xandra Ellin writes our newsletter and our show is edited by me and Kat. Our technical director is Jennifer Munson, our engineers this week were Andrew Nerviano and Adriene Lily. Katya Rogers is our executive producer. On the media is a production of WNYC Studios.
I'm Brooke Gladstone.