2. "El Gran Varón" — Who Was Simón?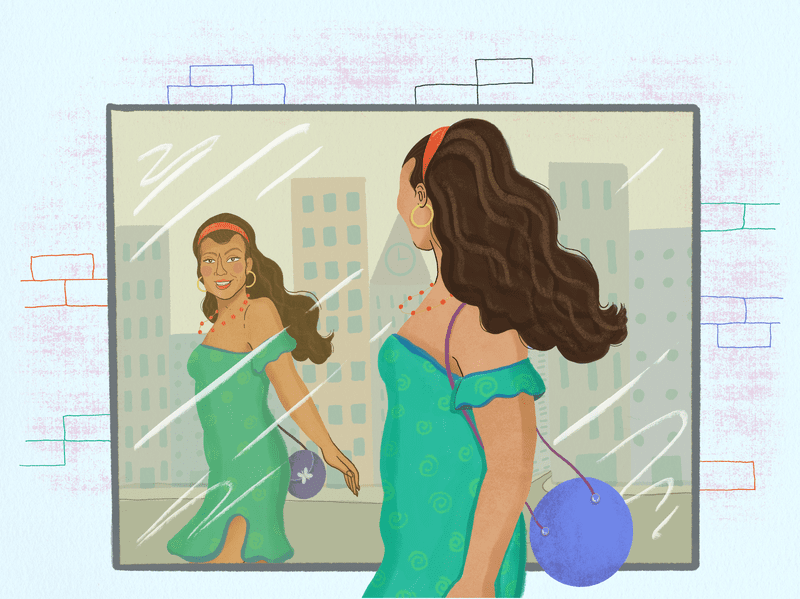 Transcript
Alana Casanova-Burgess: Hola, wepa, a heads up that this episode contains curse words and use of some hateful language.
[AMBIENT - car engine starting, static and voice on the radio]
Alana: As kids, many of us had to sit in the backseat of a car and listen to our parents control the radio dial. And depending on the decade, those music choices could be ANYTHING. For Gabby Rivera, growing up in the Bronx in the 1980s… She had the Fania All stars.
[MUSIC - "Descarga Fania- Live," Fania All Stars]
Gabby Rivera: When we went on car rides, when we went to Florida to visit relatives, my dad always had his salsa music playing.
Alana: Gabby Rivera is a writer who is maybe best known for her work for Marvel comics.
Gabby: My dad always had his music playing: Latin jazz, salsa, Motown, you know, he's a child of like the sixties and seventies, you know what I mean?
Charlie Rivera: And we had this one song that I would always put on when we left Orchard Beach.
Alana: This is Gabby's dad, Charlie Rivera.
Charlie: And that was, cocinando, by Ray Barreto.
[MUSIC - "Cocinando," Ray Barreto]
Charlie: And that was our leaving song for Orchard beach. Dad put on that song. We all were packing up and ready to rock and go back home!
Alana: There are songs that take him right back to the island where he spent his childhood.
Charlie: Tú oyes una canción y te trae a un lugar, quizá a Isla Verde, o a Luquillo o al Yunque o a Guajataca.
Alana: They'd listen to all the classics – from Hector Lavoe, to of course Willie Colón.
[MUSIC - El Gran Varón]
Alana: One day Gabby's in the family car (a white minivan) and her dad is driving. She's just a kid, and this really notable salsa comes on.
Gabby: You know, there's that salsa break, right? Where all of a sudden it's like…
[MUSIC - Gabby sings the beat]
Gabby: right? Like, and it's like dance, right?
Charlie: This was not a bolero. This was salsa, baby. This was get up and dance!
Alana: It's catchy, it's got a great groove. Then Gabby's young ears start to take in the words… .
Gabby: I'm sitting and I'm listening and I hear the lyrics to "El Gran Varón"...
[MUSIC - "El Gran Varón," Willie Colón… "Tendrás que ser un gran varón"]
Alana: And this seven or eight year old Gabby is trying to make sense of the unusual story being laid out in the salsa, using the pronouns the singer is using.
Gabby: Like what is happening, to this man, to this kid and like, is talking about dresses and putting on lipstick?
[MUSIC - "El Gran Varón," Willie Colón… "Usaba falda, lápiz labial y un carterón"]
Gabby: His father won't visit him. And like all of these things that aren't making sense.
Alana: El Gran Varón. A song by Willie Colón released in 1989…
[MUSIC - "El Gran Varón," Willie Colón… "Cuenta la gente que un día papá fue a visitarlo sin avisar, ¡vaya que error! Y una mujer le habló al pasar, le dijo hola que tal papá, ¿cómo te va?"]
Alana: An unlikely hit about a father who rejects his child, Simone, because they're dressing as a woman.
Gabby: And I'm just trying to piece it all together. and it's talking about in like the hospital waiting room…
[MUSIC - "El Gran Varón," Willie Colón… "En la sala de un hospital"]
Gabby: Simón is in there and he's sick and like dying.
[MUSIC - "El Gran Varón," Willie Colón… "Murió Simón"]
Gabby: And I remember just asking, like, what is happening to Simón?
Alana: A salsa with a dramatic, topical ending at the height of the AIDS crisis. It stood out.
Gabby: And it was shocking to me that that song existed….
[MUSIC - "El Gran Varón," Willie Colón… "Simón, Simón"]
Alana: From Futuro Studios and WNYC Studios, I'm Alana Casanova-Burgess, and this is La Brega. In this episode, track 2: El Gran Varón. Who was Simón?
There are a number of songs that paint the contradictions and tensions of Puerto Rico. Love songs that are also pretty sexist. Or, prideful anthems that erase our history. But there's this song that… for a lot of people… feels particularly contradictory. I don't remember where I was when I first really heard the lyrics to El Gran Varón. I mean really listened to them. But whenever it was, I walked away with a lot of questions. Like, how should we understand, TODAY, this song that was so unusual and surprising when it first came out? For some, it's offered essential lessons in how to love your child. For others, it's a hateful, and even violent listen. And for listeners like Gabby Rivera… it's a bittersweet soundtrack to a really important memory.
Gabby: That song El Gran Varón has always just been part of the, like energy of my life. We come up against a lot of like machismo where there's expectations on how to be a man, and your mom and your tías might tease you and might bully you as well for being a feminine boy, right? Or a Butch girl.
Alana: Or trans, or non-binary…AND long before Gabby came out, or even knew she wanted to, she struggled with how to relate to her parents. She wasn't sure how to bridge the generational divide with her dad, or the religious divide with her mom. On tv and in movies, if there were gay characters, they were never Latine, never Puerto Rican. And they were almost always subjected to some awful fate. And this salsa was pretty grim, too.
Gabby: I think it's just like an honest tale, a heartfelt, heartfelt, honest, like, heartbreaking story.
[MUSIC - dreamy beat]
Alana: At the time, in 1989, the Spanish side of the radio dial mostly had a lot of romance... or at least, sex.
José Massó: "Frankie Ruiz would have been singing something like, Desnúdate Mujer,
[MUSIC - "Desnúdate Mujer, " Frankie Ruiz]
José: Porque te quiero ver, something along that line, right?
Alana: Get naked 'cause I wanna see you.
José: Uhuh, get naked cause I wanna see you.
Alana: José Massó has hosted a bilingual radio show called Con Salsa on WBUR in Boston for 47 years.
José: Some of 'em were innocuous, like lluvia.
[MUSIC - "Lluvia," Eddie Santiago]
Alana: Musically, these hits were still pretty complicated – big band sounds, great for dancing. And there WERE artists who were trying new things. Like, for example, Willie Colón.
[ARCHIVAL - RCTV]
Willie Colón: Bueno, yo me crié en un barrio fuerte. En la 139, del South Bronx.
Alana: He was already a salsa legend from the South Bronx, a masterful trombone player.
José: He was still doing the street sounds of New York, but he was much more experimental.
Alana: Willie Colón had been a sort of child prodigy. He released his first album when he was just 17. And he was a longtime collaborator with two other greats of the genre: Hector Lavoe and Rubén Blades.
José: He had this persona being at El Malo right? Uh, that was his brand. That was his persona.
Alana: Like a bad boy?
José: Yeah. The bad boy.
Alana: He had embodied this gangster, mafia image for like twenty years by the time he put out his 1989 solo album, Top Secrets.
José: And so the album jacket, it's black or white, and it shows him with dark sunglasses, you know, short hair and he's dressed in black. Top Secrets. So that gives you this sense of, you know, intrigue, CIA, Man in Black.
Alana: And on this album, there's a track that's a 7 minute long story: El Gran Varón. Now, along with all the sex that was on the radio there were a few other really long songs out there.
José: We already were used to the idea of a narrative that was storytelling, right?
Alana: These narratives were mostly about other people, rarely a first person account.
José: So they would say, I wanna tell you this story. And if it happens to be a story that reflects life, it happens to be a story that reflects life.
Alana: And if salsas ever did reference queerness, they were imbued with macho toxicity. For example, in the early 80s, Rubén Blades had recorded Maestra Vida.
José: When he sings the song having to do with Ramiro's birth, el nacimiento de Ramiro…
[MUSIC - "El Nacimiento de Ramiro," Rubén Blades: "Nació mi niño, mi niño, nuestro niño"]
José: Rubén sings it and there's a part where he says, [weave in lyrics here] What will he be when he grows up? Will he be a great baseball player? Will he be a scientist? Maybe he'll be a doctor.
[MUSIC - "El Nacimiento de Ramiro," Rubén Blades: "Cuidao' que hasta doctor"]
José: But then he says in Spanish, he says, Señor que no sea marica, que no sea ladrón. Please God, let him not be gay.
Alana: Or a thief.
José: Exactly. So he puts those two things together.
Alana: I mean, the word – it's really a slur.
José: Oh, big time. He was basically reflecting what men were thinking at that period of time.
Alana: Nearly twenty years later, Rubén changed the lyric.
[MUSIC - "El Nacimiento de Ramiro," Rubén Blades: "Qué no me salga cobarde, que no me salga ladrón"]
Alana: ... to "let him not be a coward, let him not be a thief," saying he understood the power of words and regretted the earlier version. All this to say, El Gran Varón, coming out in 1989… caught people's attention. It's worth going through the narrative step by step. It starts with Simone's birth.
[MUSIC - "El Gran Varón," Willie Colón…"Nacio Simón"]
Alana: We learn that Simone's, I'm saying it with an e at the end, Simone's father, Don Andrés, is already proud, because Simone was born a boy.
[MUSIC - "El Gran Varón," Willie Colón: "El orgullo de don Andrés por ser varón"]
Alana: El Gran Varón – the big man.
[MUSIC - "El Gran Varón," Willie Colón…"Tendrás que ser.."]
Alana: undoubtedly male…
[MUSIC - "El Gran Varón," Willie Colón… "...un gran varón"]
Alana: …unquestioningly straight.
Alana: Simone leaves home, goes abroad "al extranjero"
[MUSIC - "El Gran Varón," Willie Colón…"Al extranjero se fue Simón"]
Alana: – it doesn't specify where – and one day Don Andrés pays Simone an unannounced visit. And sees his child presenting as a woman.
José: And then when he recognizes that, Wait a minute, how can it be?
[MUSIC - "El Gran Varón," Willie Colón…"Le dijo hola que tal papá, ¿cómo te va?"]
Alana: The song actually refers to Simone wearing women's clothing, and the lyrics do say a woman speaks to Don Andrés– "Y una mujer le habló" … but Simone's gender doesn't change in the lyrics. I should note that people I spoke to for this piece used different pronouns for Simone. In the song, the father character – Don Andrés – is the villain for rejecting his kid. The message was clear: don't be like him.
José: Because of your own bias, you're gonna disown your child. And at the moment in which you no longer have the child, you're gonna, arrepentirte, you're gonna say, Oh man, they're gone. I don't have my child. Right?
Alana: Because… by the end, Simone dies, all alone, of a mysterious disease we all assume is AIDS.
[MUSIC - "El Gran Varón," Willie Colón… "De una extraña enfermedad"]
José: Even though, you know, the word is never said, you know that that's the story of why Simón is in the hospital and ultimately dies.
[MUSIC - "El Gran Varón," Willie Colón… "Murió Simón"]
Alana: After all, El Gran Varón was released at the height of this health crisis that was affecting everyone. Again, Charlie and his daughter Gabby:
Charlie: En esa época la SIDA todavía estaba acabando con medio mundo.
Gabby: AIDS was like all over the place.
Alana: Part of that reality was parents having to bury their own children.
Charlie: Yo no quiero saber lo fuerte que es uno enterrar a su hijo antes de tu fallecer.
[MUSIC - "El Gran Varón," Willie Colón…"Es el verano del 86, al enfermo de la cama diez, nadie lloró"]
Alana: And then, here comes this song…
[MUSIC - "El Gran Varón," Willie Colón…"Simón, Simón! Simón…"]
Charlie: This was a cry and a shout out to the Latin community, regardless of whether you are Colombian, you know, Puerto Rican, Mexican, Dominican. It, you know, Cuban, it didn't matter.
Alana: Mm-hmm
Charlie: It was saying you don't be like this.
Alana: Because of all this, some radio stations refused to play El Gran Varón. Some of the backlash was even violent – but the song resonated anyway.
José: I would've been picking up the phone: "Hola" Con Salsa. "José tocame el Gran Varón"...José. You know, it would've been that.
Alana: The song's audience grew and grew. Today, El Gran Varón is one of Billboard's top 50 latin songs of all time.
[MUSIC - "El Gran Varón," Willie Colón]
Ophelia: I could love this song musically. It's just, I hate what the song does, not even what it says. It's what it does.
Alana: Ophelia Pastrana is a transgender woman – a Youtuber, stand-up comic, and media personality based in Mexico City.
Ophelia Pastrana: It's literally hate speech on salsa. It perpetuates a notion that transgender women are men.
Alana: This is one of the big issues with this song: the pronoun problem. It's never explicitly stated that this person, this character, is trans. The lyrics refer to Simone as male all the way through.
[MUSIC]
Ophelia: Back then, I mean, of course you wouldn't even think about pronouns.
Alana: But, that means that the way we imagine Simone – and I say we because the lyrics have messed with me too – is built into the very first line of the song. Remember, it starts with a birth. It's actually one of the most iconic opening lines of any salsa: Simone was born.
Ophelia: As trans people, we are constantly, uh, told that you cannot change anything that is assigned at birth. And everyone will focus constantly on whatever it is you are at birth.
Alana: And as Ophelia says, that idea – that a trans person is referred to by their dead name, or misgendered – is violent.
Ophelia: The song replicates a transphobic position. And you can see that clearly when you ask people if you think Simone is a woman. Like, it's like no one will generally make that mental click.
Alana: And then there's the chorus – which is a popular saying: no se puede corregir a la naturaleza…
[MUSIC - "El Gran Varón," Willie Colón: "No se puede corregir a la naturaleza"]
Alana: Palo que nace doblado jamás su tronco endereza.
[MUSIC - "El Gran Varón," Willie Colón: "Palo que nace doblado, jamás un tronco endereza"]
Alana: …you can't straighten a crooked tree trunk. You can't FIX people's nature.
Alana: There are different ways of hearing that. For one: it's meant as a warning to the father, Don Andrés: don't be the villain of your family. People are who they were meant to be and it's on you to love them.
Or… it's telling us something is wrong with Simone, that there's something about Simone's nature that needs "fixing", and that it's futile to try. And so, they still have to be tolerated despite this "flaw." It's a cruel way of thinking about queerness. It's like.. condoning it. So, while the song is loved for denouncing Don Andrés, it is also detested for including a saying that is often used against queer and trans people.
Ophelia: By today's standard, it missed the mark. Now should older media be measured by today's rule? I don't know. Nonetheless, a lot of LGBT people will find representation within this song because this is the one song that had their parents talking about the issue.
Alana: This is a contradiction that Gabby Rivera has had to sit with.
Gabby: So there is that element of like that lens, right? That hetero, maybe even homophobic unintentional homophobic lens, where you're looking at it and you're like, mm, damn. You know, they shouldn't have been wearing a dress or why are they putting on lipstick?
Alana: To her, the song's language is trying to speak to a lot of different audiences.
Gabby: This song is speaking to the older generation, my father's generation, my generation. And sometimes to do a lot of work, you gotta speak all the languages.You gotta speak the language of the viejitos. If you're straight and you're writing a song about your gay brother, the language that you use isn't necessarily the language that he's gonna use about himself.
Alana: Mm-hmm.
Gabby: Versus if Simone wrote this song, it might be like not a crooked tree, but the tree with the most leaves or the most brilliant tree.
Alana: If Simone wrote the lyrics, they might also have a different fate. Because this salsa also does what all other depictions of queerness did at the time: it ends in death.
Gabby: Before I was out, I felt like that could be me, cast out, left to die. That was the narrative we had. Right. Especially growing up in the eighties and nineties, all we saw, all I saw was my queer elders, like dying of HIV aids.
Alana: But El Gran Varón landed differently than all those other narratives Gabby was seeing, coming to mind again when she was coming to terms with what it would mean to come out as gay. Hearing lyrics that scolded a bigoted father for rejecting his queer kid… stuck with her.
Gabby: If these words could be spoken, sung out loud, then maybe there was like room for me to, to say my truth and to demand, love, and care. And also maybe I would fucking die alone. And that is part of this. That's the fucking, excuse me, that's the shit, right? That it's like: that if I was going to come out, I'd also have to swallow the possibility that my death wouldn't matter. That it would be something I might experience alone and no one would care.
Alana: For years I've wondered about this song and the people at the center of it. How Simone's story resonates with so many people — the pain, the struggle for acceptance — and when Simone dies, you really feel it. Turns out, the songwriter…
Omar Alfanno: Mi nombre es Omar Alfanno yo soy de Panamá.
Alana:… was inspired by a real person he knew.
That's coming up after the break, this is La Brega.
Omar (singing): Es el verano del 56. El orgullo de don Andrés….
MIDROLL [0:20:15]
iLe: Hi this is iLe and you're listening to La Brega.
Alana: El Gran Varón's lyrics lingered with Gabby. They haunted listeners – Simón's story resonated with a lot of people who were filled with fear about their own identity, or were scared for the people they loved, or frankly, who hated what this song was saying. And, it turns out, the song itself is a kind of spectre, the result of a memory that seems to have haunted its author as well.
Omar: Mi nombre es Omar Alfanno yo soy de Panamá.
Alana: Omar Alfanno is a songwriter from Panama – and the writer and composer of El Gran Varón.
Omar: Googlealo ahí están, la gran cantidad de canciones que yo he hecho.
Alana: Google-alo… he has in fact written MANY hits for Puerto Rican artists. By his count, some 250 have recorded his songs.
[MUSIC - "A Puro Dolor," Son by Four]
[MUSIC - "Y Hubo Alguien," Marc Anthony]
[MUSIC - "Que Alguien Me Diga," Gilberto Santa Rosa]
[MUSIC - "Amores Como El Nuestro," Jerry Rivera]
Alana: You get the picture. But in the mid-80s, Omar Alfanno was just starting out. One night, in Miami, he was with some old friends from high school. They were all catching up on what had happened to their classmates. Sharing some chisme.
Omar: ¿Qué ha sido de Alana que ha sido del otro?
Alana: And someone asked about one friend in particular, who from now on we'll call Simón.
Omar: hey, ¿qué ha sido de Simón? ¿Simón? ¿Tú no sabías que Simón es maricón?
Alana: They used that slur for gay. Because in those days, when guys like Omar's friends got around each other, the word homosexual wasn't used, but there were plenty of slurs.
Omar: Habían más de 10 palabras despectivas para la homosexualidad.
Alana: Part of that bigotry was being critical of anything effeminate, he said, attacking anything remotely soft.
Omar: Párate que tú eres un hombre. Los hombres no lloran!
Alana: Be a man, men don't cry, etcetera. And so, Omar's friends kept telling him what had happened to Simón.
Omar: …Disparando todo lo que había pasado en su vida…
Alana: Simón left Panama and went to another Latin American country, and tried to come out. But there too, the machismo was stifling, and violent. As Omar points out, their hometown in Panama was small and patriarchal.
Omar: Todo viene, este, del patriarcado.
Alana: Growing up, the expectations were clear: you had to be, as the song says,
Omar: Tienes que ser un gran varón.
Alana: You have to be a Great MAN, a strong man – an unquestionably straight man. Simón got an opportunity to move to San Francisco, and took it. According to what Omar heard, life was much better for Simón in San Francisco. But this, again, was essentially chisme, gossip- cuenta la gente.
Omar: …Eso es lo que te quiero decir. Me lo contaron.
Alana: He couldn't say whether his friend was trans, but he thinks so… that's what people told him. (And since we don't know, when referring to the real-life person, I'm going to use Simón.)
Omar: Eso fué lo que me dijeron. O sea, yo agarré la historia y la exprimí…
Alana: Omar took that story and turned it into the DNA of the song.
Omar: …que a mí se me quedó en mi en mi subconsciente, en mi corazón.
Alana: It was no more than a 30 minute stretch of the conversation on a boat in Miami, but it stuck with Omar Alfanno. And one day not long after, he was in Mexico passing by a piano.
Omar: Pasé por el piano e hice pan, pun, pun, pan.
[MUSIC - "El Gran Varón" piano key strokes]
Alana: So, Omar sat down to write.
Omar: Es el verano del 56. El orgullo de don Andrés, por ser varón. El orgullo de Don Andrés…
Alana: And he did what songwriters do — he took some liberties, changed a lot of details, and sometimes drew from his own experiences..
[MUSIC - drums]
Alana: Omar used his birth year in place of Simón's — Omar, who was born in 57, changed it to 56 so it rhymed with Don Andrés - a made up character.
Omar: Andrés e inventado también.
Alana: The song's theme of family pressure and expectations — Omar took that not from Simón, but from his own life story. He had been pressured to pursue a career as an oral surgeon. He leaned in, tried to fit the role of el gran varón. Until… he couldn't anymore, gave up, and became a songwriter.
Omar: Dice que va a estudiar la misma vaina que tu papá. Un gran varón. Igualito que yo.
Alana: After that initial inspired rush of writing, it took Omar a couple of weeks to figure out how the song should conclude. He needed to find an ending. He let it marinate.
Omar: Yo la dejé como en el remojo, como dicen los boricuas, ¿no? Está en el remojo.
Alana: Just as the song begins in a hospital, the circle is closed at the end. The lyric specified that Simón is the patient in bed number ten - who dies of "una extrana enfermedad" -- a mysterious illness. I've always heard this as an obvious reference to AIDS. How could it be anything else, coming out in 1989? But keeping the disease a mystery wasn't a narrative tool — it was used solely to fit the meter of a line. Cancer, pneumonia, car crash, nothing else would've fit.
Omar: Porque si yo le hubiera hecho, de pulmonía murió Simón… o de un cáncer murió Simón…
Alana: He says that he might have heard something about AIDS on the news during those two weeks, and it had gotten stuck in his subconscious. But he claims the reference to that particular mysterious illness was an accident.
Omar: Creo que lo mejor que pudo haber hecho fue ponerle eso… una extraña enfermedad.
Alana: And according to Omar, he certainly didn't know that at that moment the real Simón, his friend whose story had inspired the song, was also in a San Francisco hospital – dying of AIDS.
Omar: Yo no lo sabía. Yo compuse llamémoslo así...
Alana: Omar doesn't know if any family members were there for a bedside reunion, like the one denied in the song. Because he actually never connected with his old friend, never got to play this song for Simón. They never had that conversation. And it's one of his big regrets -- a detail he says he's never told anyone before.
Omar: Te lo voy a dejar grabado aquí. Me hubiese gustado tener una conversación con Simón, y que él pudiese haber escuchado su canción.
[MUSIC - sad and reflective]
Alana: Because being raised to be a gran varón type, Alfanno has this lingering doubt: If his friend had come out to him in high school, how would he have reacted? Would Omar have rejected Simón, too?
Omar: Sí a lo mejor hablándote sinceramente, él hubiese, cuando éramos compañeros de escuela, mostrado su preferencia sexual, yo también lo hubiera atacado. Eso yo no lo sé. Eso yo no lo sé.
Alana: What would the real Simón have thought? Because Omar Alfanno himself has heard the pushback to the chorus -- that the comparison to a crooked tree trunk is insulting...as is the saying that you cannot correct nature. Would Simón have been offended? But Omar says that's not his message. The song is reflecting the language people used.
Omar: Es que en ese entonces se hablaba así.
Alana: Maybe the problem is… they still do. And Omar says that despite the fact that language has changed in the past three decades, and that the language he uses has also changed, he wouldn't want to alter the lyrics to El Gran Varón.
Omar: Sería un sacrilegio cambiar algo del gran varón.
Alana: It's what he wrote at the time, the beats of the story and the writing build on each other, and resulted in everything that came afterwards.
Omar: Yo no le cambiaría nada, nada, nada al gran varón.
Alana: It's a song based on the shadow of a real person's experience, but it's not really Simone's story. It's Omar Alfanno's, and Willie Colón's interpretation. Again, Ophelia Pastrana.
Ophelia: I really don't talk to any of my high school buddies, and I can just imagine what would happen if one of them would write a hit song about my life, right now, and, and talk about me, my male me. Does that make sense?
Alana: Mhmm
Ophelia: I really wouldn't want that.
Alana: Since 1989, there have been so many people who, for better or worse, have heard themselves in this story about the character in the song, Simone. But today, we actually don't have to search too far to hear how they might have sung about themselves.
Ana Macho: Like I am Simone, you know?
Alana: This is Ana Macho, a non-binary artist from Caguas who makes pop and urbano music.
Ana Macho: First of all Puerto Ricans love a good saying. They love that shit. They love it. Um, they love a good lesson, a good moral.
Alana: That controversial chorus… palo que nace doblado... actually felt as accurate to them growing up in Puerto Rico as it did for Gabby growing up in the Bronx.
Ana Macho: My grandfather has said that in relation to my own queerness and other people's queerness, cuz queer people be in everyone's mouths all the time.
Alana: Again, it's a way of tolerating while not celebrating. Like, we can't change you so let's condone you. Ana Macho does like that it meets people where they are. But what the song doesn't do is present Simone as someone really living their life – they're a character people are talking about… and it's really more of a song about Don Andrés — he's center stage.
Ana Macho: But I'm sure Simone was just living her fucking best life, wearing the shit out of that lipstick and wearing the shit out of that bag. Her life was probably so fucking fabulous. Cuz I'm a queer Puerto Rican in New York city. And my life is so insanely fabulous.
Alana: Until I told them that it was written by a Panamanian, Ana Macho always just assumed Don Andrés and Simone were super Puerto Rican.
Ana Macho: To me just intrinsically makes me picture it and see it in my head as such a Puerto Rican story.
[MUSIC, reflective]
Puerto Ricans are very Catholic, very Pentecostal, very Christian, very judgmental, and – ill informed.
Alana: There's this idea out there, that because we love salsa and reggaeton, Pe Erre is a sexually liberated place.
Ana Macho: We're all just JLos and Iris Chacons and Bad Bunnies.
Alana: But, it's not. According to the ACLU, Puerto Rico has one of the highest rates of femicides in the world – there's an epidemic of intimate partner violence in the archipelago. And as in the states, the trans community faces violence.
In February of 2020, a transgender woman named Alexa Negrón Luciano was stalked and killed – her attackers filmed themselves threatening her, and the video went viral:
[ARCHIVAL - CBS News]
Reporter: Alexa's murder has shocked the conscience of people in Puerto Rico and horrified…
[ARCHIVAL - Noticiero Univision]
Reporter: …Por el asesinato de una mujer transgenero, el caso también explota en las...
[ARCHIVAL - Un Nuevo Dia]
Reporter: …que fue vilmente asesinada a tiros en un aparente crimen de odio en la madrugada...
Alana: It was the first of five known trans femicides on the island in 2020 – meaning it had the highest number of transphobic killings anywhere in the US that year. In response to the fear that that creates, Ana Macho wrote a song about living your best fucking life. It was called Cuerpa, and it came out a couple of years ago. In Spanish, the word for body is usually cuerpo.
Ana Macho: ¿Qué pasa? That word is intrinsically masculine, which makes it a masculine word. El cuerpo.
[MUSIC - "Cuerpa," Ana Macho: "Mi cuerpa / No me importa lo que digan, no me afecta / Las envidiosas que se vayan por la puerta / 'Pal carajo, no me importa, no me afecta…"]
Alana: Cuerpa, making it feminine.
Ana Macho: We can center something other than the masculine at the center of, like a bodily autonomy conversation.
Alana: It all started when a friend was describing how threatening it felt, being a trans person in Puerto Rico... even just going to the beach. What bathing suit should they wear? What would happen when they took their clothes off? What if people watched?
Ana Macho: ¿Qué traje de baño me voy a poner? Cómo que… ¿Que me puedo quitar que no me puedo quitar? ¿Cómo la gente me va a ver?
Alana: And so, turning that reality over in their mind, Ana Macho's Cuerpa just came to them.
Ana Macho: Está es mi cuerpa… llegué y rápido le evenertí. Y mi linea favoritas es como que "sale el sol y lo quiere en mi corrillo chapuzon con el bikini amarillo prende un rón ya tú sabes lo que digo, tu opinión me la pasa en el fundillo."
[MÚSICA - "Cuerpa," Ana Macho: "chapuzón con el bikini amarillo / prende un blunt ya tú sabes lo que digo / tu opinión me la pasa en el fundillo / sale el sol y me siento diferente."]
Ana Macho: Para mí, eso es como que en esas líneas yo te dije thesis statement de toda mi vida.
Alana: It's as far away from Don Andrés's rejection as you could possibly get, and it doesn't end in tragedy. As they put it, it's a body positive anthem, about doing whatever you want with your body, regardless of what that body looks like. Have sex. Smoke a blunt. Wear a yellow bikini, go to the beach with your friends. And anyone else's opinion about it, truly doesn't matter.
Ana Macho: Like I am the most fulfilled I've ever been the most at one with myself as I've ever been. I'm so loved. Like if people would see how many friends I have, how much love is in the air in my life? How positive my day to day life is – me being a trans queer person. Like I would think that they would be relieved and they would be like, huh? I didn't know you could live such a happy life, but that's the thing – como que, people don't get to see how happy and joyful we are and because those are not the stories being told.
Ophelia: I really wish we had better representation for everything, but we don't. We really don't. And so I will take crappy representation.
Alana: Again, Ophelia Pastrana.
Ophelia: I'm just gonna celebrate the fact that we are talking about this.
Alana: Not just Ophelia and I talking about El Gran Varón, but all the conversations in all the families that took the right lesson from listening to this unexpected hit.
Ophelia: This song has brought the subject to the table and we can talk about the subject. I think that's a beautiful thing.
Alana: And… you know… it's a banger.
Ophelia: If you stripped the lyrics from this song, it's still a great song. I think this song would've been an amazing song, even if it spoke about apples and bananas.
(Alana laughs)
Alana: In the real world, there are tragic endings like Simone's, of course. But there are also happy endings, and maybe happy beginnings, too. When Gabby was in that white minivan, watching her dad jam out to that song, there had been that one exchange that stayed with Gabby -- when she would ask him about Simón en El Gran Varón, and he would take the time to tell her:
Charlie: todo mundo está buscando amor. Todo mundo quiere ser tratado a igual. Tú sabes.
Gabby: You know, everyone is different. Everyone is made in God's images.
Charlie: Con oportunidades y con cariño y con amor.
Gabby: We all love each other… And so, the tenderness with which my father explained that and the way that he was able to articulate elements about like LGBTQ identity. Right? But without any judgment, that just always struck me. And as a kid, right, of course I don't have that language, but I do notice his tenderness. I do notice that he's explaining this to me. I notice and feel that there's no judgment and there's all this love, you know, and this is a song that he never skips.
Charlie: Uno es de esta forma, no, no big deal, no es gran cosa.
Gabby: That gave me permission to come out because I never forgot that. And I thought, well, if there's softness in him for this song, then there must be softness in him for me, if ever I tell him something like this. And that space where we didn't have language in that moment, my father built that first bridge between us.
Alana: It's a conversation lots of kids never get – a conversation to explain this song's lyrics. And when Gabby did come out in her late teens, she found her community doing poetry readings at cafés across New York.
Gabby: And he just would be there in his little suit having just come from his job at Café Bustelo. And like here he is in the village on St. Mark's in New York City, like at this little gay cafe, just standing in the back while his daughter is reciting a poem about loving a girl, you know. (laughs)
Charlie: People came over from all over. I said, look at this man, this girl is rocking it, you know.
Gabby: It would be like a room full of all these gay kids, like cast out gay kids and like one dad.
Charlie: I was a proud Papa. I still am.
Gabby: My dad.
Charlie: Sometimes, uh, me and my wife were the only parents there. Sometimes I was definitely the only dad there.
Gabby: And people would be like, it's like he's standing in for my dad who I haven't talked to in 20 years.
Charlie: That sucks.
Gabby: And they would tell him like, thank you for being here. When other people of his age group and other like Puerto Rican dads and moms have had issues with their gay kids —
Charlie: — the Andréses of the world
Gabby: –he has opened himself up to talk to them and to help them try to find their way together.
Alana: That's why for Charlie, the song is actually much more about Don Andrés than about Simone. It's a song for parents.
Charlie: Tocaste en una parte de esa canción que pa mí era do or die pa' los padres, no para Simón.
Alana: Simone is who Simone is. But parents can change, Charlie says, and should.
Charlie: Ahora, papá y mamá sí pueden cambiar.
Alana: One more thing…
Ana Macho: Me gustaría hacer un cover del gran varón. Estaría bien cute. Estaría bien cute, bien cute, bien cute.
Alana: If you think you know what's coming, you are absolutely correct. The second track off our cover album.
[MUSIC - "El Gran Varón," Ana Macho cover: "En la sala de un hospital, a las 9:43 nació Simón"]
Alana: The stars aligned. Ana Macho wanted to do a cover of this song, and La Brega… needed an Ana Macho cover of this song.
Ana Macho: I decided to stick with as much as possible to the original lyrics. Just out of respect to this hypothetical, fictional character. Like it's their journey. It's not my mine to like project onto it.
[MUSIC - "El Gran Varón," Ana Macho cover…"Al extranjero se fue Simón, lejos de casa se le olvidó…]
Ana Macho: Puede tener un contexto diferente también saliendo de una cuerpa, eh, trans queer?
Alana: And although pronouns are staying the same, Ana Macho says the song is going to have a whole different context, coming out of a trans queer body.
Ana Macho: No es lo que dices, es como lo dices.
Alana: It's not what you say, Ana Macho says. It's how you say it.
[MUSIC - "El Gran Varón," Ana Macho cover…"No se puede corregir a la naturaleza, árbol que nace doblado…"]
Alana: You'll be able to hear the full version of Ana Macho's El Gran Varón single when we release it with our La Brega album, that's coming up in March.
[MUSIC]
CREDITS:
This episode was written by me, Alana Casanova-Burgess. It was edited by Mark Pagán and produced by Jeanne Montalvo, with help from Tasha Sandoval and Ezequiel Rodriguez Andino.
Original art for this episode is by Mya Pagán.
Special thanks this week to Khalila Chaar-Perez, Ophelia Pastrana, Carmen Alfanno, Kiara Nuñez, and Natalia Algarín.
The La Brega team includes Jeanne Montalvo, Ezequiel Rodriguez Andino, Joaquín Cotler, Liliana Ruiz, Tasha Sandoval, Mark Pagán, Maria Garcia, Victor Ramos Rosado, Juan Diego Rivera, Marlon Bishop and Jenny Lawton.
Fact checking this season is by Istra Pacheco and Maria Soledad.
Our engineer is Joe Plourde. Our theme song is by IFÉ. Original music is by Balún.
You can hear all the music featured in this episode – and this season – on our Spotify playlist. We've got a link in our show notes. And don't forget to tap the heart to save it to your library because we'll be adding to it each week.
This season of La Brega was made possible by the Mellon Foundation.
I'm Alana Casanova-Burgess. Join us next week for Track 3: Suavemente.
Bai!
Copyright © 2023 Futuro Media Group and New York Public Radio. All rights reserved. Visit our website terms of use at www.wnyc.org for further information.

Transcripts are created on a rush deadline, often by contractors. This text may not be in its final form and may be updated or revised in the future. Accuracy and availability may vary. The authoritative record of New York Public Radio's programming is the audio record.