Puccini's Turandot: Hope Never Sleeps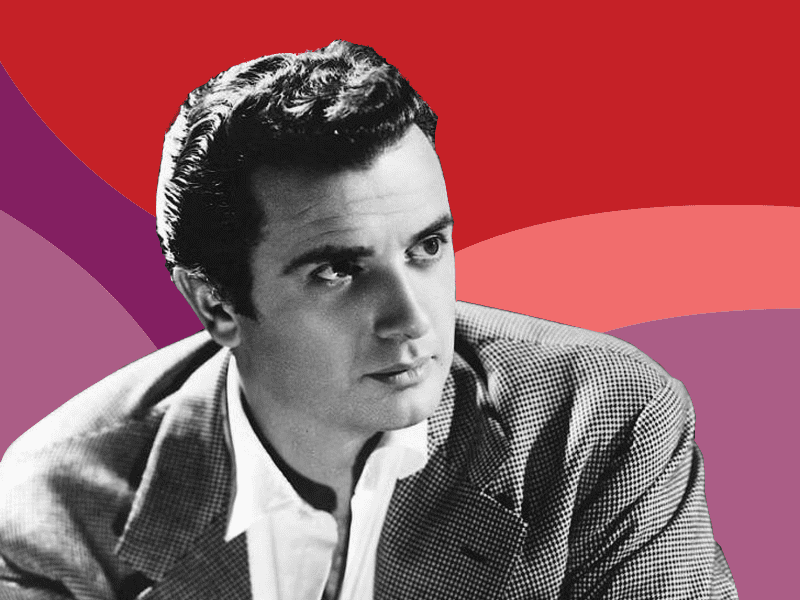 Transcript
Aria Code
"Nessun dorma"
from Puccini's Turandot
BILLBOARD
Theme music
MIDGETTE: It's a cry of victory, a cry of hope, and a cry of an underdog overcoming the odds and winning after all.
GIDDENS: From WQXR and the Metropolitan Opera, this is Aria Code. I'm Rhiannon Giddens.
NÉZET-SÉGUIN: It feels like the fog is dissipating. It's trying to rise above the darkness and the night.
GIDDENS: Every episode we break down a single aria so we can hear it in a whole new way. Today, it's one of the most heroic and hopeful arias ever written: "Nessun dorma" from Puccini's Turandot.
CHO: This is victory and triumph and defiance. And you win with compassion and love.
GIDDENS INTRO
Well, it's been a year. So I just need to start out by saying how glad I am to be back with a new season of Aria Code. And I'm so glad you're here, too.
So yeah... it's almost impossible to put into words what these last twelve or so months have meant for all of us. There have been some bright spots, though, like getting to spend a lot of time with my kids, making pasta… lots and lots of pasta… and it's all currently sitting here right on my hips, thank you very much. And most importantly, making music. And look, I miss performing live like every other musician on the planet, but there's still so many ways that music has kept me going. It's kept me focused and most of the time, resilient.
So this episode is all about an aria that's become a huge symbol of resilience and hope. It's "Nessun dorma" from the opera Turandot by Giacomo Puccini. And for the record -- whether you say "TuranDOT" like I do, or "TuranDOH" -- you're right.
Throughout 2020, people turned "Nessun dorma" into a global anthem… even more than it was before. It's been sung from balconies in Italy... Spain… and Canada. It's been performed at hospitals in Poland... Argentina... and England. It's even been sung by a virtual chorus of 700 children across Europe. A screen full of tiny singing faces with handwritten name cards. It's pretty much the world's most adorable Zoom call.
So what is it about "Nessun dorma"? Why does this aria mean so much to so many people? How can music like this help us through trauma, through illness, through a global pandemic?
There are three amazing people here to help us figure it out.
First, Yannick Nézet-Séguin.
NÉZET-SÉGUIN: I'm a musician, conductor, Music Director of the Metropolitan Opera in New York, the Philadelphia Orchestra, and the Orchestre Métropolitain in Montreal, Canada.
GIDDENS: He conducted this opera at the Met in 2019, just a few months before lockdown.
NÉZET-SÉGUIN: There's kind of an awe that there was a time not so distant when we could do this. And it's one of the things I would love to be able to conduct again, sooner rather than later.
GIDDENS: Next up, Anne Midgette.
MIDGETTE: Okay. This is like a Marx brothers thing to see how many pieces of electronic equipment you can get in your closet. [laughter]
GIDDENS: Anne is the former classical music critic at The Washington Post.
MIDGETTE: I first heard this aria on the Book of the Month Club two-cassette set of great opera recordings that my grandmother gave me when I first was falling in love with opera in college.
GIDDENS: And Dr. Michael Cho, a pulmonary and critical care physician at Brigham and Women's Hospital in Boston. Michael's been working on the front lines of the pandemic, treating Covid patients in critical condition. But he's also a musician, and that's been an important part of his life even this year.
CHO: Oh yes, yes, yes, yes. I mean, I would say music is one of the main reasons I can still be around. It's such an essential part of me. It's been a source of resilience and renewal, but also an outlet for all the sorrow that's been happening.
GIDDENS: He's been playing with the Longwood Symphony Orchestra in Boston for over 15 years, and recently he's also joined the National Virtual Medical Orchestra, or NVMO.
CHO: The National Virtual Medical Orchestra is an orchestra that started during COVID that is providing opportunities for people in the medical field to be able to play together. It's one of these silver linings of the pandemic.
GIDDENS: In October 2020, the NVMO put out a beautiful video performance of "Nessun dorma."
But today, the performance we're going to really dive into is from the Before Times… the waaaay Before Times. It's from a 1966 production at the Met, with the legendary tenor Franco Corelli in the role of Calaf. So let's get to it -- "Nessun dorma" from Puccini's Turandot.
DECODE
NÉZET-SÉGUIN: When you say to an opera singer or a conductor or a tenor "Turandot," what comes to mind first is the size of the thing. It's Puccini's biggest opera -- the big orchestras, the big choruses, the most crowd scenes. It's definitely something that wanted to achieve, majestic and gigantic proportions.
MIDGETTE: Turandot is a fairy tale opera. The premise of the fairytale is that the beautiful princess, Turandot, gives riddles to her suitors, and if they can't answer, she then beheads them because she never wants to marry.
But somebody answers the riddles and breaches her defenses, and then she finds love with him.
CHO: In medical school, I was the kind of person who really loved everything. And medicine was a sort of way of saying, "I like taking care of people." When I got to internship in Boston, one of my first rotations was in the intensive care unit. And there the amount of interaction we had as a team, and with family members, and just the interest I had in the mechanical ventilator and how you could change the setting on the ventilator and you could see the effect pretty immediately, and it was all really real and tangible. I really just fell in love with that.
[singing - "In questa reggia"]
MIDGETTE: In act two she explains that one of her ancestors was basically raped and that she, as a result, has sworn never to marry and sworn to hate men. But Prince Calaf, traveling in disguise, spots her at a moment when she is pronouncing one of her suitors... sending him to death, and falls madly in love with what he sees and steps up to ring the gong and say that he's going to answer the riddles. And Calaf, this disguised prince, does manage to answer all three riddles, sending Turandot into consternation.
[Singing]
CHO: I was actually with some friends in Arizona, when the first reports of that first Seattle patient started becoming news. I probably passed the next couple of weeks, like everyone did, with increasing alarm at how things were going. And then, I was on call overnight in the ICU and we admitted the first COVID patient to the unit. She was an academic who had probably been exposed through some of her students and she was really sick. And I remember that was the first time I realized that, "Yeah, this is real. I have a patient right in front of me." And then that, you know, it became the first of many, many after that.
NÉZET-SÉGUIN: The crowd scenes are important in Turandot, but the moments that are the most touching are the most intimate ones. And clearly this Calaf aria "Nessun dorma."
[Singing - "Nessun dorma,"]
I think like many people, I heard this aria mostly through Pavarotti's successes, and the famous Three Tenors shows that were all over the world.
MIDGETTE: We know of the Three Tenors as a worldwide phenomenon, although we may forget just how popular they were for a good, you know, 15, 20 years. It was Luciano Pavarotti, José Carreras, and Plácido Domingo. But the 1990 World Cup was the moment when "Nessun dorma" began taking the world by storm. And I gather what happened is that some producer had the idea of playing a Pavarotti recording of "Nessun dorma" around or before a World Cup match and it became kind of a theme at that World Cup. But that happened to be when the Three Tenors gave their concert at the baths of Caracalla, which ended up becoming the recording blockbuster of all time. So, the association with "Nessun dorma" and the Three Tenors sort of cemented the popularity of this aria, but one of the great Calafs was Franco Corelli.
He had everything you want in a Calaf. He had the beauty of voice, and the heroism. He had the dramatic weight and also the dramatic gold. He was a very handsome man on stage and really embodied the idea of the handsome prince. But offstage, he was a bit of a mess and he had incredible stage fright and he evidently used to lie on his dressing room floor and, and cry before he had to go on and his wife would stand atup the doorway, yelling, "Franco, be a man, get up, go out there."
CHO: At work it was kind of scary. We went from having one or two people who were as sick as our sickest COVID patients were to 20, 50, like a hundred. You would just look down a corridor and see an entire row of patients all with the exact same problem, respiratory failure from COVID. So we had to create new protocols. We had to actually create new intensive care units because there wasn't enough room. So some of the regular medical wards became ICUs, operating rooms and PACUs became ICUs. And it was just sort of staggering, how many people were sick.
Setting the Scene
MIDGETTE: "Nessun dorma," I think for most people, focuses around the last word "Vincerò," "I will win," but it's actually the sort of night musings of this man who has gotten caught up in this odd fairytale scenario where she asks him three riddles, which he answers. And for whatever reason, he says to her, "Well, I have the right to marry you now. But if you can find out my name by dawn, then you can get out of this deal and otherwise, I'm gonna die."
NÉZET-SÉGUIN: One of the greatest things about this aria is what comes just before. It's the very beginning of the act and we don't see much on stage and it's music that's all muted and strange harmonies. Very dark, very gloomy -- foggy, even, to represent the night, and it's harmonically full of, I wouldn't say dissonances, but chords that generally will suggest doubt.
MIDGETTE: It's very stark, dark, anxious music.
CHO: There were so many conflicting messages about what the best way to stay safe was. Is it, a surgical mask is okay? Do we require N95s? We used to take N95 masks and go and see a rule-out tuberculosis patient and we'd walk out of the room and we'd forget to ask them a question. We'd grab a new N95 mask and go right back in the room and then we come out again and maybe we'd have to see the patient later, and we'd grab a new one again. And we went from that to having an N95 that we put our name on that we would have basically indefinitely. Um, so this N95 became more precious than your stethoscope or your phone, even -- you needed that.
MIDGETTE: It's nighttime, and the entire palace has been set into a tizzy trying to find out this guy's name. And everybody around him is running around saying "Nobody's going to sleep tonight. We got to find out this guy's name, nobody's going to sleep."
CHO: Sleep is incredibly disrupted in the hospital in general, and it's also very disrupted in the ICU. And the fight against Covid is not something that takes a break at night. Vital signs are taken every hour. Breathing failures can get worse. Blood pressure can get worse in the middle of the night. The sleeplessness actually is one of the contributors to delirium and confusion.
Aria - Beginning
MIDGETTE: So as the aria begins, the music suddenly comes out of this anxious music and this sort of golden, rising phrase. And it is like setting the scene for Calaf's daydream in the midst of all this anxiety.
[singing - "Nessun dorma"]
NÉZET-SÉGUIN: And when it lands to a very natural G major, it feels like the fog is dissipating.
MIDGETTE: He picks up on the words of the chorus and says, almost triumphantly, "No one will sleep."
And then he says, "You too, princess, in your cold room." He says that she's looking out her window at stars that are trembling with love and hope.
[singing - "Nessun dorma,"]
NÉZET-SÉGUIN: So immediately there's light in the music, immediately there's hope, and that's the first time I can use this word uplifting. I think it's trying to rise above the darkness and the night.
CHO: I was in the ICU a couple of weeks ago and this patient who had COVID... finally, we were able to take his breathing tube out. And he'd been in the hospital, I think for almost a month. And there's this thing called a critical illness neuromyopathy, where often when patients are sick for a long time, they get incredibly weak. So this guy could barely move his arms and he certainly couldn't operate a computer or a device. And this guy, the one thing he wanted to do was listen to music. And so he managed to say that he wanted to listen to some Patsy Cline. So one morning I walked in, I was like, "No one's put on music for you." So I just went on YouTube and found some Patsy Cline and played it for him. That was probably better than any medication I could have given him.
MIDGETTE: He comes then to one of the big musical climaxes of the aria, which is the idea that "Nobody knows who I am. Nobody knows my name. And nobody's going to know it until dawn comes, in the moment that I win you." And that sort of underdog idea is born on this gorgeous, rising swell of music. It's two phrases that one follows from the other.It's like waves, and the break of dawn is sort of this release musically as well.
NÉZET-SÉGUIN: So we talk a lot about a melody. We talk about it in many ways, you know, in the arias and classical music, but also just, you know, when we say an, uh, how do you call it… an ear worm? It's the simplicity of a melody that makes it great, very often. You can kind of almost anticipate where it's going to go. So in the case of "Nessun dorma," you know, [singing] and then to repeat it one step up [singing] but then going up again [singing]. It's built in already to be something uplifting, but then it goes even higher. So there's something that's wow, amazing.
At the end of the melody, it comes down, but then there's a surprise chord of the horns and also the Chinese gong. This one seems to take us back to what was before the aria, something foggy and nebulous, to the suspense of the story.
[Music fades out]
CHO: We had a 50-something-year-old food-service worker who came in and his oxygen levels were actually quite low. We had them in the ICU for many days on a lot of oxygen and unfortunately it was on my watch that we needed to put the breathing tube in. And I remember being so hopeful for him 'becausecause he had... really he had no other medical problems. He was pretty young. And the awful thing was he. Would have a couple of days where he would get better and then we'd have more days where he would get worse. And then a couple of days get better and a couple more days worse. I remember leaving this shift, and I came back about a week later and he was gone. But apparently one of the things that they did at the end -- so, you know, again, he's not a wealthy man, works in food service, had a loving family -- they wanted him dressed in a Ralph Lauren suit. So the nurses took him out of his Johnny and dressed him up in his nice suit, got his family to come in. And so they were actually able to be with him while he looked beautiful in his new suit while he took his last breaths.
NÉZET-SÉGUIN: Breath is at the center of music. It's not only about singing. But it's breathing also for the conductor. It's breathing as a concept of knowing that one line has to match the length of what the lungs of a human being could accommodate. And a great singer on stage will breathe a certain way -- not that we can hear it, we can see it. And my role as a conductor is to actually have my eyes to see when the singer will breathe, trying to match in real time the singer. And there's this famous question of, "Oh, is a singer following the conductor or the conductor following the singer?" And the real answer is that it's neither -- we're not following, we're not leading. We're just trying to do it together. We take chances, and most of the times it works, and sometimes it doesn't.
CHO: The interesting thing, especially for pulmonary and critical care, is that so much of it is organized around this breathing machine. And it's supposed to breathe with you. And in fact, the earliest machines, one of their big flaws was that you couldn't actually get it to trigger the way that the patient wanted to trigger. So if you can imagine trying to breathe the way you want to breathe, and you can imagine a machine completely out of sync with you trying to force air in and out of you, you can see how that's going to be a problem. And in fact, it actually is still a major problem in the intensive care unit. So we have some people who, you put on a breathing machine and they are happy as a clam. They can sync to whatever the machine wants them to do. And you have people who no matter how you change the settings of the ventilator, do not want to breathe the way the ventilator wants them to breathe. And you can try to adjust the ventilator to try to match their pattern of breathing, but often you can't.
Second Verse
MIDGETTE: His next phrase is about how his kiss will inflame her. "My kiss is going to break through the silence and make you mine."
NÉZET-SÉGUIN: Calaf is singing his first melody, but accompanied by the very high violins, so looking like to the sky and almost imagining that it's morning now. And by then, the sun was starting to rise in the music.
Then, the heartbreaking couple of bars were the women of the chorus sing, backstage, the melody. This is just so beautiful, with also the tremolos, you know, the trembling violins underneath.
MIDGETTE: He returns then with the great final triumphant phrases of the aria. The words are that he wants the moon to go out and the stars to go out so that dawn will break.
CHO: "Vanish, oh night, at dawn, I will win." I think we've all been suffering through an incredibly long night. My kids, for example, were told that they would be coming back to school in a week. And we've been suffering under this very prolonged night. And I do think that this idea of the night vanishing and dawn coming does represent all the hope that we have. I think it represents the hope that the vaccines will work and they have been working. And we know we will eventually be able to hug one another, be with one another, sort of come back to be more normal humans.
Aria - High B
NÉZET-SÉGUIN: Then the tenor and the orchestra are erupting, doing the great crescendo to the final high B. This is just exhilarating.
MIDGETTE: Those two words, "Vincerò, vincerò," -- I will win. I will win -- have come to define the aria for everybody.
CHO: I think that's it. This is victory and triumph and resistance and defiance and resilience in the face of not just any adversity, but this ridiculous problem. This is a global pandemic, or this is a crazy princess who thinks that everyone should die if they can't figure out the prince's name. And you win, you will win, and you win by caring and love.
NÉZET-SÉGUIN: The eruption is actually the audience that just erupts in applause. And I'm just smiling at the real power of an uplifting moment in music, of the courage and the hope of this man.
Reflections
MIDGETTE: "Nessun dorma" has become sort of an anthem of hope and victory that speaks to a lot of people. Definitely the idea of winning and the idea of being the underdog are built into this aria. And I think that's part of its appeal, that that's in the words -- "Nobody knows who I am, but I'm going to win when the sun comes up" -- that has meaning and a message that can uplift people, and of course the music is itself thrilling. And so the fact that an opera aria becomes a rallying cry at a dark chapter in history makes a lot of sense.
NÉZET-SÉGUIN: I'm not sure if he would have known, Puccini, how famous this would become. I think it's a genius melody, quite simple, so you can remember it. And it also doesn't go on forever. An aria for Puccini is always short. You know, how long is "Nessun dorma?" Two minutes and a half, three minutes? It's nothing. It leaves you for wanting a little more. You know, the best things in life are there to be enjoyed because by definition, they're not eternal.
CHO: And that, I think, is a big lesson from all of this is that. Life is fleeting, things can change. But I really think that part of this is to know that we're not powerless. COVID takes people from us, but it doesn't take away all our control in how to be human. So we can decide if that person dies in a gurney, in a hallway, with no one around, or we can decide if that person dies in a Ralph Lauren suit, listening to music he loves with his family around him. And that is something that we can do that shows that we're really human.
END OF DECODE
That was Dr. Michael Cho, Yannick Nézet-Séguin, and Anne Midgette decoding "Nessun dorma" from Puccini's Turandot. And in just a minute, you'll hear Franco Corelli tear it up.
MIDROLL
We are breaking Aria Code tradition by featuring an archival recording from over 50 years ago. But when it comes to Franco Corelli, we just can't resist. Here he is in a 1966 performance of Puccini's "Nessun dorma" from the Met stage.
ARIA
GIDDENS:
That was "Nessun dorma" from Puccini's opera Turandot, performed by the legendary tenor Franco Corelli.
It's time to wrap up this first episode of Aria Code Season 3! But before we all get back to the real world, I have one more little treat to share with you.
Remember I mentioned those 700 kids from across Europe singing "Nessun dorma"? Well, here's two of them.
THE KIDS
FRIDA: I am Frida and I'm six years old.
GINEVRA: I'm Ginny, and I am eight years old.
FRIDA: We sang in a video of "Nessun dorma." It was beautiful to sing with all the kids and friends and it was the moment of my life.
GINEVRA: You're singing with a million people and kids together.
FRIDA: When we're together, no one can stop us.
[singing - "Nessun dorma"]
GINEVRA: It's like powerful magic. All the people who are alone in this time have us!
FRIDA: One thing I know -- when we sang this song, it was something special.
GIDDENS: And that's why this aria will live on generation after generation.
Special thanks to Europa InCanto for that incredible video, which we'll post on the show page, ariacode.org, and to Ginevra and Frida for being so amazing, and for being on the show.
Aria Code is a co-production of WQXR and The Metropolitan Opera. The show is produced and scored by Merrin Lazyan. Max Fine is our assistant producer, Helena de Groot is our editor, and Matt Abramovitz is our Executive Producer. Mixing and sound design by Matt Boynton and Ania Grzesik from Ultraviolet Audio, and original music by Hannis Brown.
Aria Code will be back with a new episode in two weeks, 'cause we're going bi-weekly now. I'll see you back here to decode "O patria mia" from one of Verdi's great operas, Aida.
I'm Rhiannon Giddens. See you next time!
FRIDA: I start to sing and then -- puff! My dreams, come, and come and come!
Copyright © 2021 New York Public Radio. All rights reserved. Visit our website terms of use at www.wnyc.org for further information.
New York Public Radio transcripts are created on a rush deadline, often by contractors. This text may not be in its final form and may be updated or revised in the future. Accuracy and availability may vary. The authoritative record of New York Public Radio's programming is the audio record.