Your Local TV News Is About To Get A Lot Worse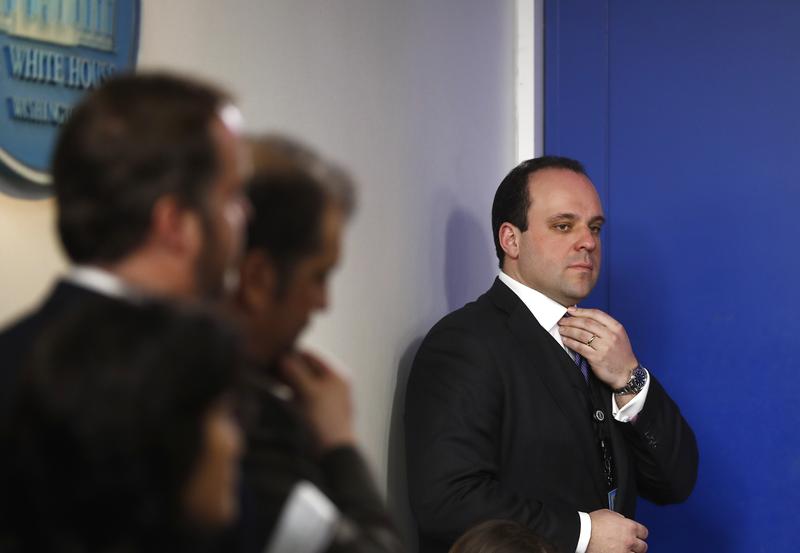 Transcript
BROOKE GLADSTONE: From WNYC in New York, this is On the Media. I'm Brooke Gladstone.
BOB GARFIELD: And I'm Bob Garfield. This week, we are reminded that lockstep support for President Trump is not limited to Fox News and the Internet. The FCC public comment period is days away from ending on Sinclair Broadcasting's pending acquisition of Tribune Media, a deal that would expand Sinclair's reach to 72% of US households, and with it a vast platform for its conservative message. Even as the FCC contemplates a decision, Sinclair bosses have ratcheted up the hard right commentary they compel their stations to run, but it's not a new practice. In 2004, for instance, the company produced a hit piece on then presidential candidate John Kerry, focusing on his Vietnam era antiwar activism.
[CLIP]:
CARLTON SHERWOOD: As I heard John Kerry speak, I could feel an inner hurt no surgeon's scalpel could remove. I felt the honor of fighting for my country decomposing, just as surely as if all the battle ribbons had been stripped from my chest, leaving only torn patches where once the dignity of sacrifice had been.
[END CLIP]
BOB GARFIELD: Its 2016 election coverage fawned over Trump, and ongoing White House coverage still does. Whether that's because the company's ownership is right wing or because Sinclair struck a deal with the Trump campaign for special access or because Sinclair depends on regulatory approval for the Tribune merger is anybody's guess, although all of the above is a possible answer.
Felix Gillette is a staff writer for Bloomberg and recently profiled Sinclair. Felix, welcome to the show.
FELIX GILLETTE: Thanks for having me.
BOB GARFIELD: I want to play a little bit of a commentary that Sinclair stations very recently were obliged to run, and to give you a notion of the kind of conservative content we're discussing.
[CLIP]:
BORIS EPSHTEYN: The bottom line is this: General Kelly will bring more organization and precision to the White House. Having said that, he is not coming in to revamp the Trump presidency but to unleash the full potential of it.
[END CLIP]
BOB GARFIELD: Who was that?
FELIX GILLETTE: Well, that was Boris Epshteyn who was a TV surrogate during the 2016 campaign for candidate Trump. He was going on cable news all the time.
[CLIP]:
BORIS EPSHTEYN: Donald Trump has been very specific on policy and Hillary Clinton is going to be hitting him on it, incorrectly. I disagree with everything she's going to say.
[END CLIP]
FELIX GILLETTE: Then he joined the administration during the transition, served briefly in the White House and then left the White House for a job as the chief political analyst of Sinclair.
BOB GARFIELD: And they have another commentator named Mark Hyman who sounds like this.
[CLIP]:
MARK HYMAN: "Not grown-up enough to deal with the facts? Then hunker down in your room and SnapChat the day away with other social justice warriors. College isn't a babysitting service. It's time to grow-up, snowflake."
[END CLIP]
FELIX GILLETTE: Part of it is that it's not labeled as Sinclair's political analysts from this conservative company in Baltimore. Viewers really have no idea that this is not locally produced. You know, local news has not been politicized the same way that cable news has. People, when they turn in to cable news, have some sense that, okay, if I turn on Fox News I'm getting the conservative viewpoint on the news of the day, if I turn on MSNBC I'll get the liberal viewpoint. People don't view local news that way.
BOB GARFIELD: And then there's the trust relationship, the one that our local news stations are always talking about, [LAUGHS] because there's a certain intimacy between their anchors and the local audience.
FELIX GILLETTE: Yeah, I mean, it's interesting. Sinclair, actually, at one point a couple years ago, tried to centralize everything, not just national political news and analysis but also things like sports coverage, even weather, at one point, they were doing from studios in Baltimore and then sending out to all these stations, you know, thousands of miles away. And viewers really did not like that. And I think part of the reason that people turn on local news is they want a connection to their community. They want to see the same faces. They want to know that the person who's telling them weather is someone that's down the block at the TV station.
BOB GARFIELD: The former CEO, the guy who built the company from almost nothing, David Smith —
FELIX GILLETTE: Mm-hmm —
BOB GARFIELD: — once told Adweek, this is a quote, "Fox News Channel has demonstrated that people want a different level of truth and, if you can do it nationally, why not locally? If we're successful in creating meaningful relevant controversy, we'll be doing a community service."
FELIX GILLETTE: Right.
BOB GARFIELD: Community service? Are they on a mission?
FELIX GILLETTE: Well, I think that David Smith very much is of the same school as Roger Ailes, the founder of Fox News. You know, he would say that basically he thought the rest of the media was tilting to the left and so Fox News balanced things out for the viewer. And I think that's pretty much the same mindset that David Smith has. He believes that when he acquires stations and big markets, Washington, DC, as they have recently, or Seattle and, if this Tribune Media acquisition goes through, they're gonna be in Los Angeles for the first time and New York and Chicago, he believes that when he goes into these markets that the newsrooms are somewhat liberal progressive, somewhat reflect the values of those markets, and so, he thinks in order to provide something of a balanced viewpoint, they're gonna inject all of this right-wing conservative commentary and that they don't feel any real need to hire a liberal analyst or commentator to balance that out.
BOB GARFIELD: Now, lest we think that this is just a, a big corporation trying to impose its worldview on unsuspecting listeners, your piece suggests that that is not their big motivation. Their motivation [LAUGHS] is making the most money they possibly can.
FELIX GILLETTE: Yeah. Every time they acquire a station, David Smith goes in, he addresses all the employees, all the newsroom reporters and anchors. Part of his spiel is he says, I care about making money. That's all I care about. From now on, everybody here works for the sales team. The sales team is the most important part of the station. Don't forget it.
Anyone that's worked at a Sinclair station for any amount of time always has some story about just sort of the legendary frugality of this company, how cheap they are, and how resistant David Smith is toward spending money on newsgathering.
BOB GARFIELD: Tell me about the supply cabinet, please.
FELIX GILLETTE: Yeah, the supply closet, that's a classic one. A former Sinclair person was telling me the story about how they have a supply closet at their flagship station in Baltimore, WBFF, where in order to get, you know, pens, get your Post-Its, replace the toilet paper, you actually have to get two managers at the supply closet at the same time and you have to enter two keys simultaneously in order to get the door open. So it's very much like, you know, launching the nuclear codes.
BOB GARFIELD: Now, it turns out that David Smith is as good as his word because, you know, it's not just that the Sinclair news broadcasts are propaganda machines. They're also kind of infomercials.
FELIX GILLETTE: The news programs are larded with advertising to the degree I haven't seen anywhere else. They have a famous segment called, "Road Trippin' Thursdays" where the morning team will send out a reporter and the segment will have a sponsorship by a local car dealership, which will provide the car. They'll go visit a restaurant in the area, which will be sponsored by that restaurant. They'll go visit an attraction.
[CLIP]:
CASEY SCOTT/KUTV: We're road trippin' today. We're hanging out at Bear Lake, which is probably one of Utah's best-kept secrets. That's why we brought in Jared Hislop. He's with Bear Lake Realty, and you guys are kind of a, a three-in-one company.
JARED HISLOP: Right, right, we do construction, we do real estate, buy and sell —
[END CLIP]
FELIX GILLETTE: At the end of their newscasts, they'll put up a blue screen of a bulk disclosure that they use, and it'll say, "Paid Promotion By." And this one that someone sent me, it was at the end of a half-hour evening newscast and there were 30 companies in that half-hour that had paid for appearances — car dealerships, liquor stores, propane gas providers. I mean, it was just kind of unbelievable to me, the degree to which they've woven advertising into their news, pretty astounding.
[BOTH SPEAK/OVERLAP]
BOB GARFIELD: Which means that the news or "so-called news" was contaminated by commercial interests from beginning to end. Can that not eventually be detected by viewers and backfire?
FELIX GILLETTE: I put a FOIA request in to the FCC and looked through some of the complaints that were being registered about Sinclair, and yeah, viewers do take issue with this. But I think from Sinclair's perspective, they don't really care too much if it upsets viewers because, you know, traditionally the model has been you try and get the most ratings, and you try and do that by having the most popular anchors, by having the best stories, by having the best investigative team, whatever it is that draws in attention. But Sinclair doesn't really do that. They've really decided they don't need to win more market share. They'll just simply offer advertisers in that market something that the other stations won't provide for them.
They seem to be happy to cross over the regulatory lines and then, when they get caught, to pay the fines. Just last year they paid, mm, I think a $9.4 million fine to the FCC for various violations, which were not entirely disclosed and which were not entirely public. I mean, their reputation for years and years and years, when you talk to other people in the industry, you know, they slightly bend the rules, they get caught, they pay the fine but then they just keep going.
BOB GARFIELD: [AUDIBLE BREATH] Uh, did they face other obstacles in making a go of this, a public backlash, advertiser boycotts, newsroom revolts, any of the above?
FELIX GILLETTE: Yeah. I think there is a risk to their strategy and I think part of the reason it's been successful over the years is because they tend to operate in small markets where there's not a lot of attention being paid to what they're doing. And I think part of the problem they're facing is that the more they enter into big media markets, the more people criticize their newsgathering techniques.
You mentioned at the top when they ran a attack documentary criticizing John Kerry's military service right before the presidential election, there was a huge backlash and there were organized boycotts of advertisers, and investors spoke up and said, you know, we really don't like Sinclair calling so much attention to themselves. The stock price plummeted. And, very tellingly, Sinclair backed off and they ended up airing a watered-down version of that documentary.
I don't think they're used to the level of scrutiny they are receiving now and I don't think they're used to the level scrutiny that they're going to receive the bigger they get and the more they enter these other big media markets.
BOB GARFIELD: Felix, thank you very much.
FELIX GILLETTE: My pleasure.
BOB GARFIELD: Felix Gillette is a staff writer for Bloomberg. His recent profile of the broadcaster is called, "The Sinclair Revolution Will Be Televised. It'll Just Have Low Production Values." Sinclair did not respond to our request for an interview.
[MUSIC UP & UNDER]
BOB GARFIELD: Coming up, we'll always have Paris. Oh, no we won't.
[CLIP]:
PRESIDENT TRUMP: All needless job-killing regulations will be cancelLed.
[AUDIENCE CHEERS/END CLIP]
BROOKE GLADSTONE: This is On the Media.