Hydrox: How A Cookie Got A Name So Bad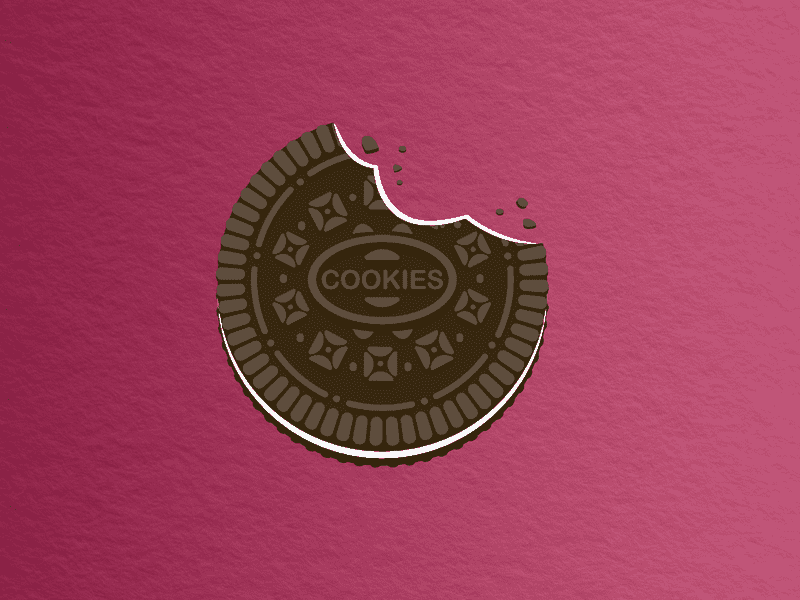 Transcript
Science Diction is produced audio first. If possible, we recommend listening to our episodes. Important things like emotion and emphasis are often lost in transcripts. Also, if you are quoting from an Science Diction episode, please check your text against the original audio as some errors may have occurred during transcription.
JOHANNA MAYER: There's this scene in the 1998 version of The Parent Trap that I really think influenced the cookie eating habits of an entire generation of American kids. So, the two girls are at camp. They don't yet know they're twins. And they're sitting around their cabin on a rainy afternoon, when one of them pulls out a kind of strange snack.
HALLIE PARKER: Want one?
ANNIE JAMES: Oh, sure, I love Oreos. At home, I eat them with peanut butter.
JOHANNA MAYER: That's a young Lindsay Lohan doing her best at an English accent.
HALLIE PARKER: You do? That is so weird. So do I.
ANNIE JAMES: You're kidding. Most people find that totally disgusting.
HALLIE PARKER: I know. I don't get it.
ANNIE JAMES: Me either.
JOHANNA MAYER: I get it. But the thing is, I don't actually think it was the peanut butter Oreo combo that made it gross. I think it was just the Oreo. Because-- I am just going to say it-- I think Oreos are hugely overrated. They're dry. The cream is oily. They don't taste anything like chocolate, which, I realize, not a popular opinion. I mean, milk's favorite cookie, right?
ALEXA LIM: Except milk's favorite cookie is basically a copycat of an older, and some people say, better cookie.
JOHANNA MAYER: Meet Alexa Lim. She's a producer on Science Friday. And Alexa recently has shifted her focus away from space and viruses and towards cookies.
ALEXA LIM: So the other day, I was talking to Carolyn Burns. She used to be a marketing director for Keebler, you know, the big cookie company. In 1996, Keebler bought another company that made cookies. And Carolyn's job was to figure out how to integrate and sell all of these new cookies. And one of them was proving to be a challenge. It was a sandwich cookie with a small devoted fan base, and a really terrible name-- Hydrox.
CAROLYN BURNS: That sounds like a cleaning product.
JOHANNA MAYER: That's Carolyn.
CAROLYN BURNS: Aside from millennials, who, apparently, had an affinity for Tide Pods, in general, people don't like to consume cleaning products.
ALEXA LIM: So how did such a well of cookie get such a bad name?
JOHANNA MAYER: From Science Friday, this is Science Fiction. I'm Johanna Mayer.
ALEXA LIM: And I'm Alexa Lim. And today, we're talking about Hydrox.
[MUSIC PLAYING]
JOHANNA MAYER: To understand how Hydrox cookies got such an awful name, you've got to go back to the early 1900s. As you might remember, from our episode on ketchup, that was the time when people had become really concerned about the purity of food. Because food makers were going wild with questionable additives and mystery ingredients.
ALEXA LIM: And desserts were no exception. There was actually a study around that time that found nearly 90% of cocoa products had fillers, things like chalk and brick dust, just really nasty stuff that you wouldn't want to eat.
So the government crackdown passed a food purity law. And some companies jumped on board, too. Because pure food, it's not just good for health. It's also a great marketing strategy.
One of those companies was the Loose-Wiles Biscuit Company. Loose-Wiles made cookies and candies, and they advertised that chemists inspected all of their materials, and that their cookies were made in the lightest, brightest bakeries in the world.
And the company did well for themselves. You may not know the Loose-Wiles Biscuit Company, but for a while, they were one of the biggest cookie makers in the country, and a major competitor to a company you probably have heard of-- the National Biscuit Company, AKA Nabisco.
At the turn of the 20th century, Nabisco was a massive cookie company with lots of brand name recognition. Nabisco sold all sorts of sweets. You got your Zu Zu Snaps. Your London cream biscuits, your marshmallow dainties, all sound pretty delicious.
But there was one kind of sweet that they were missing-- a cookie that Loose-Wiles cooked up in 1980. It was a sandwich cookie. Of course, there had been other sandwich cookies, but this cookie was something special.
Now, if you've ever seen a chocolate chip cookie, you know it's kind of a hot mess. There's no order, random brown chunks everywhere. Delicious, but nothing to look at.
But this new cookie, it was everything a chocolate chip cookie is not-- two delicate chocolate wafers embossed with the pattern of laurel leaves and flowers, unified by a dollop of sweet vanilla cream. Order, balance, purpose. It was a work of art.
It was also a work of science. Loose-Wiles bragged that their machinery could detect the subtlest variation in the thickness and moisture content of every wafer, and that they used the highest quality ingredients-- whole cocoa beans, cow butter of the highest grade, and real vanilla extract, no substitutes.
Now, a cookie this well crafted needed a name to match. Most of the company's cookies had nice enough sounding names-- Vienna fingers, Perfetto Sugar Wafers. They sounded edible enough.
But the story goes that with this cookie, Loose-Files wanted a name that conveyed something more, something pure. So they got to thinking, what is the pure substance on Earth? Water. But water is not a great cookie name.
So they got creative. They thought, what are the central components of water? Hydrogen and oxygen. And when you put hydrogen and oxygen together, what do you get? You get the name, Hydrox.
And if you're thinking that sounded all wrong for a cookie and more like a cleaning product, well, you weren't the only one. There's actually a Hydrox chemical company, and they make chemicals, most notably hydrogen peroxide, which is commonly used as a disinfectant or bleach. This company has been around for a long time.
And in the early 1900s, they tried to trademark the name Hydrox because a lot of companies were using that name, and often for food. There was a high Hydrox root beer, Hydrox ice cream, and a Hydrox ginger ale that touted its double distilled, aerated water as a wonderful solvent.
So it seems like back then, Hydrox didn't necessarily sound like a cleaning product to people. It just sounded science-y. And Hydrox cookies were a hit-- lots of ads for them in newspapers, shops promising hundreds of pounds of Hydrox cookies in stock.
And the Loose-Wiles company was doing great. They built a giant bakery in Long Island City in New York. Called it the Thousand Windows Bakery, plenty of windows to let the sunshine in. Eventually, they even changed their name to Sunshine Biscuits.
This was in 1912. That same year, Nabisco released a new cookie, a cookie called Oreo.
JOHANNA MAYER: Ah, yes, Oreo. In 1912, the first Oreo rolled out of a factory in Manhattan. And it looked a whole lot like Hydrox, two chocolate wafers embossed with a laurel wreath, white cream in the middle. Except Oreo sounds like something you might actually want to eat, and not use to clean your countertops.
Today, Oreo is the number one selling cookie in the world. But when Oreo first hit the scene, it kind of fell flat.
STELLA PARKS: Oreo wasn't a terribly huge hit initially.
JOHANNA MAYER: Stella Parks wrote a book called Brave Tart, about the history of American desserts.
STELLA PARKS: There are some examples of early advertisements for Oreo, basically being, like, local shopkeepers taking out ads, saying, hey there, good sir, we ordered so many of these delicious Oreos. And you have not come in to buy them. Please come in now and try them. We promise you'll enjoy them. It was kind of pretty transparent that they were not selling very well.
JOHANNA MAYER: The way that Nabisco turned things around, it's basically money.
STELLA PARKS: They had the resources to kind of, like, do a long con, so to speak. They were able to really keep the prices down on Oreos in particular and give them a chance to catch on and catch up to Hydrox. And they also had a really crackerjack advertising team. And over time, the advertisements for Oreos were just really fun.
SPEAKER 1: (SINGING) Oh, oh, oh, bright ideas and an Oreo cookie.
JOHANNA MAYER: I mean, listen to that. How can you not sing along?
SPEAKER 1: And Oreo double-stuffed cookies.
JOHANNA MAYER: That one's from the '80s, but Nabisco has always had great ads, like the iconic Oreo twist. You know, twist the Oreo. See which wafer the cream sticks to. I did that all the time on the playground.
Nabisco had already come up with this twist as early as the '20s, put ads for it on the side of trolley cars. Quick aside, someone studied this, of course. And in any package, it's always the same side of each cookie that gets the cream. It's probably because during manufacturing, that's the wafer that the cream got applied to first.
Anyway, Nabisco knows advertising. But Hydrox tried to fight back, letting everyone know that they were the original. That was actually their tagline in the '50s-- Hydrox, the original cream-filled chocolate cookie. But it came off kind of petty.
STELLA PARKS: Instead of just being like, hey, we're Hydrox. We're delicious and fun. And don't you remember us? We've been around forever. Instead of having this upbeat attitude about it, they were like, Oreo is stealing our stuff. This real whiny, bratty kind of vibe came through in all these advertisements they had.
JOHANNA MAYER: And then, Nabisco pulled this, honestly, kind of ingenious move. They raised the price of Oreos, even though they weren't selling. So now Hydrox looked like the cheap, lesser cookie. And Oreo kept the punches coming with the parade of new and garish varieties-- lemon Oreos, candy corn Oreos, mini Oreos, double-stuffed, thin versions. There are now no fewer than 61 equally disappointing types of Oreos.
ALEXA LIM: But Hydrox was scrappy. It really tried to keep up.
SPEAKER 2: I'm a Hydrox cookie. Hydrox! (SINGING) Hydrox. Some kids have trouble remember my name.
ALEXA LIM: In this ad from the '80s, there's a man dressed up as a Hydrox cookie, begging to be remembered, until two men literally drag him away.
SPEAKER 2: Hydrox!
ALEXA LIM: Hydrox is really working the whole, hey, we're still here, angle. Poor guy.
SPEAKER 3: Hydrox, from the Sunshine Baker Man.
ALEXA LIM: And then, in the '90s, Hydrox got an adorable mascot named Drox. Just imagine if the Pillsbury Doughboy and the Hamburger Helper glove had a baby. That's what Drox looked like. But the thing that really helped Hydrox, its one real advantage over Oreo, was that is managed to corner a niche market, the kosher market.
Oreos used to be made with lard, AKA pork fat, AKA not kosher. Hydrox, meanwhile, was lard free and certified kosher. So there were generations of kosher kids who grew up on Hydrox. But eventually, Oreo moved in on that territory, too. In 1997, Oreos took out the lard and got kosher certified. Hydrox was in deep trouble.
And this is where Carolyn Burns stepped in. Remember she was the person in charge of salvaging Hydrox. Her company, Keebler, had just bought Sunshine Biscuits, formerly Loose-Wiles. For Keebler, the solution was obvious. As you may know, Keebler's thing is being cute. They're known for their magical elf bakers in their treehouse oven.
So Carolyn's team gave Hydrox cookies a cute elfin makeover as Droxies. Keebler updated the packaging, added a cute little star on the I, slapped an elf on the front. It really was pretty cute.
Sadly, cute only gets you so far in life. Droxies weren't selling. And a few years later, Droxies, AKA Hydrox, was dead. Well, mostly dead.
ELLIA KASSOFF: What I do is I bring back memories.
ALEXA LIM: There was at least one person who wasn't ready to let Hydrox go-- Ellia Kassoff.
ELLIA KASSOFF: Like, Elliot without a T. Ellia.
ALEXA LIM: Ellia is the CEO of Leaf Brands. His whole business is about buying up dead brands and reviving them. Thanks to Leaf, you can still get snacks like Tart n' Tiny, Astro Pop, and Wacky Wafers.
ELLIA KASSOFF: We also bring you back quick sand bubble gum, which is a powder bubble gum from the '70s, and then Bonkers Fruit Chews. If you remember those commercials from the '80s where the lady is sitting on a rocking chair, getting hit by a big piece of fruit. Bonkers bonks you out.
ALEXA LIM: And then it bonked him. What about Hydrox? He remembered Hydrox fondly.
ELLIA KASSOFF: I am Jewish and kosher, so we were always a Hydrox family. So I turned to my dad one day. I remember driving in the car, and said-- I turned over. I go, Dad, I'm bringing Hydrox back.
ALEXA LIM: Bringing back a dead brand takes some work. First, Ellia had to get the rights to the name. This was tricky because Kellogg's owned the trademark at this point. They had bought Keebler in 2001, and Kellogg's doesn't give up its brands easily.
Ellia won't get into the details. He just says he has a certain methodology for acquiring trademarks. So he did that, check. Next, he needed the recipe. But the recipe had changed a lot over the years.
ELLIA KASSOFF: These corporations changed the size, the texture, the flavor. You name it, they've done it. And they butchered these products. The consumer says, where's my favorite item? It's not the same.
ALEXA LIM: Ellia wanted to recreate the exact cookies he remembered, but finding an old style recipe wasn't easy. He tried figuring it out on his own, even found an old Hydrox package on Craigslist. But that just gave him the ingredients list, not the actual recipe.
But Ellia was determined. He tracked down as many of the old Hydrox gang as he could find-- Sunshine's old CEO, the former head of production, all of the original Hydrox vendors. The old cookie team was back in business. And together, they recreated that deliciously lard-free taste of his childhood.
So Hydrox is back, in its own modest way. It's available in some stores and online. And it's still fighting its old rival, Oreo. A couple of years ago, Ellia actually filed a complaint with the Federal Trade Commission, alleging that Mondelez International, which now makes Oreos, was hiding Hydrox in stores, placing them up on high shelves, moving them away from other sandwich cookies.
Mondelez has denied this, but the complaint is still pending. We reached out to them, and that comment is also still pending. We'll update the website if we hear back.
So Hydrox cookies have found their truest champion in Ellia Kassoff, someone who thinks they're perfect just the way they are. Still, I had to ask, if he could go back in time, was there not perhaps maybe one small thing he would change?
Would you have told him maybe not to use the name Hydrox, or maybe you'll have to rebrand that?
ELLIA KASSOFF: Of course. I mean-- and I don't know the whole mindset. I don't understand that. Munchie-- or I mean, I don't know what the names were fun back then. I don't know. Like, sandwich-o. But no, I just-- who knows what was in their mind, like, how they came up with it? But hey, the name sticks.
ALEXA LIM: In fact, that terrible name might actually be the most memorable thing about Hydrox.
ELLIA KASSOFF: Grandparents and moms and dads who grew up with it, they don't look at it as, oh, this is a weird sounding name. They share it with their kids, and the kid's like, mom, this is a great cookie. Who cares? It's Hydrox.
ALEXA LIM: And so, Hydrox continues on, cracked and dumped, but not defeated. But the real question is, what does Johanna, notorious sandwich cookie hater, think of Hydrox?
Is it recording still?
JOHANNA MAYER: I think so, yeah.
ALEXA LIM: OK, all right.
JOHANNA MAYER: So Alexa came over to my backyard the other day and got her hands on a package of Hydrox and a package of Oreos.
Oh, here. Don't worry. How many actually goes--
I will admit that I came into this thing with a bit of a bias against all sandwich cookies.
ALEXA LIM: But then I was biased because Oreo is what I grew up on. All right, on first glance, they look like Oreos from here.
JOHANNA MAYER: Exactly the same. Oh, it just fell apart. Did you see that?
ALEXA LIM: I feel like my mom made these Hydrox.
JOHANNA MAYER: A bunch of the Hydrox were just assembled completely backwards.
ALEXA LIM: Yeah, and when you opened the Hydrox box, I was like, that's what you're coming here with? It's like, your uncle goes to a wedding with jeans and a flannel on. You're like, that's how you're going to present yourself? You look a little wonky.
JOHANNA MAYER: The Oreos were way more uniform. You could tell that they were machine made and mass produced. Although when you look really closely at the design on a Hydrox, I have to admit that you were right. It is a work of art. I thought that the patterns on Oreos looked nice, but now in comparison to the Hydrox, they look tacky.
ALEXA LIM: I know. Hydrox is really classy.
JOHANNA MAYER: But this wasn't about looks. We had to know if OG Hydrox really tasted better.
ALEXA LIM: Whoa, it's so hard. It's going to break my tooth.
JOHANNA MAYER: Oh, I think it's better.
ALEXA LIM: Truly intense.
JOHANNA MAYER: It's crispier.
ALEXA LIM: It's very crunchy.
JOHANNA MAYER: Mm, I don't like the cream on the Oreos. It's always my least favorite part.
ALEXA LIM: It's too sugary.
JOHANNA MAYER: But I actually like it on the Hydrox-- kind of. As much as I'm going to like any cream-filled cookie. See how open-minded I was being?
But alas, I am only human.
ALEXA LIM: The cream is too much by itself. Are you OK?
JOHANNA MAYER: I need a drink of water or something. It's going straight to my head.
OK, so here were our final results. Hydrox are chocolatier, crunchier, with the creamier cream. And Oreos are more even, more structurally sound. After our little backyard taste test, Alexa ate a lot more cookies, as in an entire package of Hydrox. And Alexa's verdict, self-professed Oreo lover?
ALEXA LIM: I'm kind of into Hydrox now. They're delicious. I eat one before bedtime like it's bedtime medicine.
JOHANNA MAYER: So, there you have it-- a Hydrox convert. But my verdict? Both Oreo and Hydrox continue to be sandwich cookies. And in the end, that's all you need to know.
This episode of Science Diction was produced by Alexa Lim, Elah Feder, and me. Elah is also our editor. Daniel Peterschmidt is our composer and did the sound design. Chris Wood mastered the episode. We had fact checking by Danya AbdelHameid. Nadja Oertelt is our chief content officer. And we kind of think she's stealing our office supplies.
ANNIE JAMES: At home, I eat them with peanut butter.
JOHANNA MAYER: That's it for today. And we'll see you soon with more episodes. Thanks for listening.
[MUSIC PLAYING]
Copyright © 2020 Science Friday Initiative. All rights reserved. Science Friday transcripts are produced on a tight deadline by 3Play Media. Fidelity to the original aired/published audio or video file might vary, and text might be updated or amended in the future. For the authoritative record of Science Friday's programming, please visit the original aired/published recording. For terms of use and more information, visit our policies pages at http://www.sciencefriday.com/about/policies/