Algebra: From Broken Bones To Twitter Feuds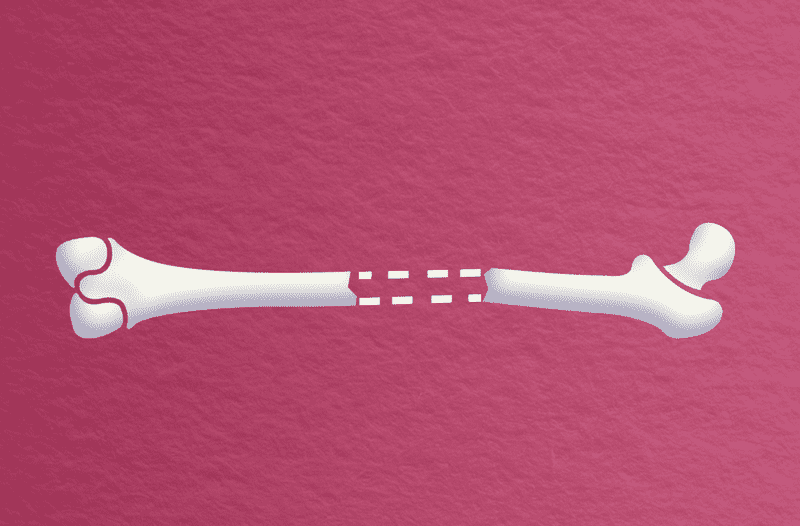 Transcript
JOHANNA MAYER: About a year ago, a high schooler named Gracie Cunningham posted a video to her TikTok. Grace's videos look a lot like a typical Gen Z TikTok feed. It's little snippets of her daily life and hobbies, showing off her meals, doing all those little TikTok dance challenges with her family and friends. And this video started off pretty much the same. She was putting on makeup, looking directly at the camera, and then Gracie starts talking about math.
GRACIE CUNNINGHAM: I was just doing my makeup for work, and I just wanted to tell you guys about how I don't think math is real. And I know that it's real because we all learn it in school or whatever, but who came up with this concept? And I know you're like, Pythagoras. But how? How did he come up with this?
JOHANNA MAYER: She even rips Pythagoras a new one.
GRACIE CUNNINGHAM: He was living in the-- I don't know, whenever he was living. But it was not now where you can have technology and stuff. He didn't even have plumbing, and he was like, let me worry about y equals mx plus b. Which first of all, how would you even figure that out? How would you start on the concept of algebra? Like, what did you need it for?
JOHANNA MAYER: This video about Gracie's gripe with math went viral, and not in a good way. Today, it's got 1.6 million hits, and many millions more people saw it when it got posted to Twitter. And a lot of these people called her idiotic, dumb. But it wasn't just Twitter trolls weighing in. She also got some solid support from places she probably did not expect.
Because Gracie? She spoke the unspoken. A lot of us who were subjected to algebra as kids, we're probably wondering the same thing. Where did this come from, and why do you need it? And also, why is this happening to me? Or at least some of us.
And then a few weeks ago, we got an email also asking about the algebra thing from Chad. I was doing my homework today, and I wondered what the history of algebra was. So for Chad and Gracie, where algebra came from, and is it even real? From Science Friday, this is Science Diction. I'm Johanna Mayer. Today, we're talking about algebra.
[MUSIC PLAYING]
Over 1,000 years ago, a man named Muhammad ibn Musa al-Khwarizmi was living in Baghdad. We don't know a lot about his early life. Most sources say he was Persian, although he was so cool that everybody tries to claim this guy. Because al-Khwarizmi was one of those super impressive ancient polymaths you hear about. He did astronomy and geography and math. He did it all. And around the year 820, al-Khwarizmi wrote a very practical book, kind of like a recipe book, for solving real-world, everyday math problems.
STEVEN STROGATZ: So for instance, if a woman dies and she has an estate, she has money and valuables that she can leave, her husband, according to the law, gets a quarter of her estate, and the rest goes to her children.
JOHANNA MAYER: Steven Strogatz is a professor of applied mathematics at Cornell.
STEVEN STROGATZ: So three-quarters then go to the children, in which case, if there are sons and daughters, the sons get twice as much as the daughters.
JOHANNA MAYER: You can see how this would get complicated fast. Easier if you gave your daughters an equal inheritance, but I digress.
STEVEN STROGATZ: So it's starting to sound like a word problem. Except it's a real thing because every time someone has an estate to pass on, you have to calculate, how much does each person get?
JOHANNA MAYER: And the book had so much more. It had guides to calculating salaries, divvying up land, calculating volumes, just about any kind of math you might need in your day-to-day life. The book was called, and I do apologize in advance for butchering this pronunciation, but it's Kitab al-jabr wal-muqabala, or The Compendious Book on Calculation by Completion and Balancing.
Did you catch that word al-jabr? al is a common Arabic prefix. It just means the. And jabr means restoration of something missing, or reunion of broken parts. The word would eventually be used to talk about actual literal bones.
STEVEN STROGATZ: So if someone has a broken bone, you would go to an algebrista. The algebrista is the bone setter. Algebra comes from reunion of broken parts. Now, they could be broken bones, but they could also be broken parts of an equation.
JOHANNA MAYER: And that's actually the word's original meaning. That term, al-jabr, probably first referred specifically to the method of solving quadratic equations. And if you've ever solved a quadratic equation, perhaps in eighth grade math, it might kind of make sense. Like, maybe you start by moving all the x's onto one side that equals sign, reuniting them. Maybe? That's my guess. Now, people have been doing what we'd call algebra and solving quadratic equations long before al-Khwarizmi.
STEVEN STROGATZ: I mean, it's a very old subject, so I don't want to imply that it's beginning with al-Khwarizmi in 800 AD. It goes back probably 3,000 years earlier than that.
JOHANNA MAYER: Steve's being a little conservative. It's probably more like 4,000 years. But al-Khwarizmi laid down the foundational rules for the algebra that we recognize today. And he was at the right place at the right time.
STEVEN STROGATZ: He's working in Baghdad, which was the great center of learning around 800 AD in the so-called House of Wisdom, which was, at the time, the top of the intellectual world, literally in the world. I mean, that was the hottest place to be if you were a scholar in 800 AD. So--
JOHANNA MAYER: It's like the hip intellectual hangout spot.
STEVEN STROGATZ: You had to be there in Baghdad. Be there or be square.
JOHANNA MAYER: Good one, Steve.
GRACIE CUNNINGHAM: Hi, folks. I'd like to redo my TikTok about how math is not real, and I would like to be smart this time because I didn't know that was going to go viral.
JOHANNA MAYER: After her original TikTok, Gracie got a lot of heat. But a few days later, she posted another video.
GRACIE CUNNINGHAM: My first question is how did people know what they were looking for when they started theorizing about formulas? Because I wouldn't know what to look for if I'm making up math.
JOHANNA MAYER: But there was something else Gracie was wondering about. It wasn't just math. It was the response she was getting. Like, yeah, people were mean on Twitter. That's to be expected. But after the waves of ridicule, some other voices started chiming in, voices that Gracie was not expecting to hear from.
GRACIE CUNNINGHAM: Why did the physicist who's followed by Barack Obama retweet me?
JOHANNA MAYER: It kind of sounds like Gracie's crying here, but she's actually laughing.
GRACIE CUNNINGHAM: Why are the only people who are disagreeing with me the ones who are dumb, and the physicists and mathematicians are agreeing with me?
STEVEN STROGATZ: It seemed to me, her questions were wonderful. I mean, they were really philosophically and historically interesting, important questions. We love the question she was asking. Where does our subject come from? And the genuineness with which she was asking, I mean, it really seemed like sincere puzzlement on her part.
JOHANNA MAYER: Steve has lots of company on this take, PhD students, famous physicists, mathematicians.
EUGENIA CHENG: And I felt moved instantly to write a response.
JOHANNA MAYER: Eugenia Cheng. She's a mathematician and scientist in residence at the School of the Art Institute of Chicago.
EUGENIA CHENG: I was so drawn to the strength of her feeling, the honesty with which she wrote about her struggles with math and her frustrations with it.
JOHANNA MAYER: Eugenia wrote a two-page response to Gracie's questions. Published it online. To Grace's first question--
GRACIE CUNNINGHAM: How did people know what they were looking for when they started theorizing about formulas?
JOHANNA MAYER: Eugenia says it's all about noticing patterns in the world, trying to understand them. And formulas are just a way to write down those patterns, except you use numbers and symbols instead of words. And question two--
GRACIE CUNNINGHAM: Once they did find these formulas, how did they know that they were right?
JOHANNA MAYER: Really good question. Eugenia says that, well, a lot of math is actually about figuring out what's right using a system of logic and then sometimes realizing a formula you think is right is only right sometimes. And then to question three--
GRACIE CUNNINGHAM: Why is everyone being really mean to me on Twitter?
JOHANNA MAYER: I could have told you the answer to this one, but Eugenia says people on Twitter like to do that, especially to young women. They build themselves up by tearing others down. But mathematicians? They like hard questions like Gracie's. And the reaction to Eugenia's letter?
EUGENIA CHENG: Oh, gosh. It was very heartfelt, and I had so many people write to me and say that they were crying. And it was men and women, actually, who people just said things like that I'm sitting in my car in the parking lot crying because for the first time, I feel like someone has made me feel I wasn't stupid all along for wanting to ask those questions.
JOHANNA MAYER: With her TikTok video, Gracie accidentally waded into an old philosophical question in math. What did a lot of mathematicians think about all the time? Is math real? Is math discovered or invented? Are there pure mathematical truths out there that exist independently of humans and our thoughts and language in our brains, or do we shape numbers and formulas to fit our world?
And when you hear mathematicians talk about that question, it doesn't even sound like math at all, at least not the math I learned in school. Eugenia says she feels like, yeah, the ideas math is describing are very real. They are things that exist in the world.
EUGENIA CHENG: But I'm wandering through a landscape, looking for them, and that I'm just a tiny, little creature peering into this amazing jungle of wildlife and things that were there before me and will be there after me. But then I have to figure out a way, as a human being, to study them, to reason with them, to talk about them with other human beings, and that's the part that I feel that I come up with.
STEVEN STROGATZ: From one point of view, it seems obvious that math is invented. These are inventions in the same way that poetry is an invention or music is an invention or language, you know? I mean, language doesn't live out there in the real world. It's not like a rock that you find.
And so it seems very defensible. I mean, it may be the only defensible position to say that, of course, mathematics is a human artifact. But in my heart of hearts, I don't really want to believe that, and most practicing mathematicians, I think it's fair to say, believe that they're discovering math. That it's got this-- there's this uncanny feeling when you're doing math that it's out there.
JOHANNA MAYER: When I think back to my high school math classes, my mind just goes blank, like I am staring at a white wall. And sure, you can tell me that y equals 5x plus 3. That represents a straight line, and I can memorize it. But I will also promptly forget it right after the test. But hearing the way that Steve and Eugenia talk about math, about the creativity and the discovery and the philosophy, it actually sounds sort of exciting. And it all comes down to the kinds of questions you're asking, not just what is x, but questions like Gracie's.
EUGENIA CHENG: They're the whole point of mathematics. They're what drives mathematics. And I think that math has this reputation of being really useful for solving specific problems. And it's true. That is also useful. But what has driven the development of mathematics across centuries of human endeavor is posing these big questions of why and things like what is 0?
How is a thing representing nothing? What does that mean? And that does lead to amazing developments like calculus so that we can do things like have electricity. And somehow, those applications, those very direct applications, are so much more visible and so much easier to quantify that we end up focusing on that instead of realizing that at the root before that, there was this quest for understanding that started it all off.
JOHANNA MAYER: Thank you to Chad, our listener who wrote in asking about where algebra came from. As always, if you have a question, leave us a voicemail. The number is 929-499-WORD. That's 929-499-9673. Or you can always send us an email at podcast@sciencefriday.com. This episode was produced by me, Johanna Mayer.
LAUREN YOUNG: And me, Lauren Young.
JOHANNA MAYER: Our editor and senior producer is--
ELAH FEDER: Me, Elah Feder.
JOHANNA MAYER: Our composer is--
DANIEL PETERSCHMIDT: Me, Daniel Peterschmidt.
JOHANNA MAYER: We had fact-checking by Danya AbdelHameid. Nadja Oertelt is our chief content officer, and when we originally pitched Science Diction as a show to her, she had some questions.
GRACIE CUNNINGHAM: Who came up with this concept? And I know you're like, Pythagoras. But how?
JOHANNA MAYER: We're back in two weeks.
STEVEN STROGATZ: Be there or be square.
Copyright © 2021 Science Friday Initiative. All rights reserved. Science Friday transcripts are produced on a tight deadline by 3Play Media. Fidelity to the original aired/published audio or video file might vary, and text might be updated or amended in the future. For the authoritative record of Science Friday's programming, please visit the original aired/published recording. For terms of use and more information, visit our policies pages at
http://www.sciencefriday.com/about/policies/