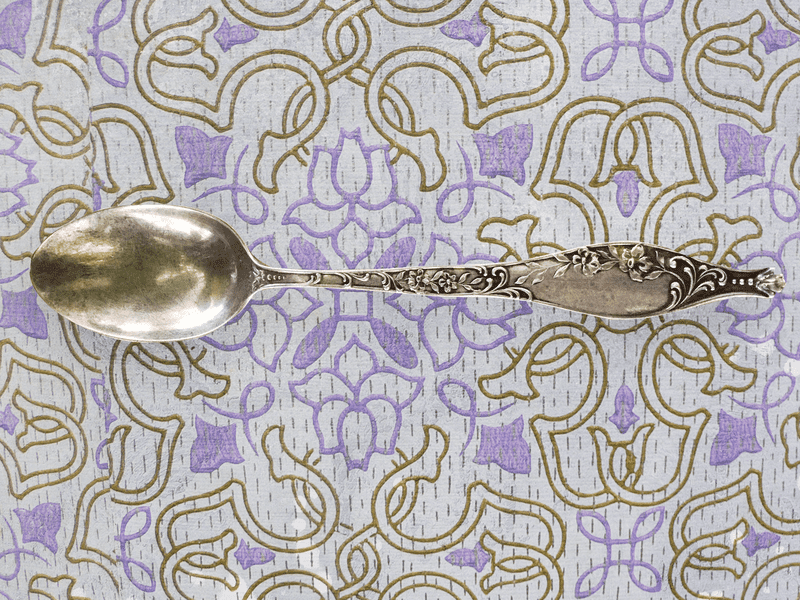 Transcript
Chris Garcia: My dad loved Cuba. But he loved Cuba in a complicated way. The way immigrants from broken countries proudly wear the flag they left behind.
He loved its ballplayers, its actors, and musicians. He thought Cubans were the best at everything -- chess, boxing, ballet, medicine.
They were his people.
When I was growing up, one of the many things my dad tried to get me to do was read. No surprise, I was reluctant. Until he gave me a book by Ernest Hemingway. Not a Cuban, but an ambulance-driving, bull-fighting, shit-kicking, burly American man.
The book was "The Old Man and the Sea." It's set near Havana. The protagonist is a Cuban fisherman named Santiago. His skin is worn from the sun, his hands are covered in scars. His eyes are the color of the sea.
My dad loved that book. He loved Santiago, who'd been beaten down by life. And I grew to love that book, too.
Most of the story takes place on the water, in Santiago's boat, where the old fisherman battles a giant fish for three days and three nights.
And right now, that water is coming into view, as my family and I descend into Havana.
Ana: Vámonos para Cuba. Vámonos para allá!

Chris: My mom, the woman who vowed never to return to Cuba, is giddy.

Ana: [singing] Cuando salí de Cuba, dejé enterrado mi corazón. Amén.
Chris: She's singing "Cuando Salí de Cuba" -- "When I Left Cuba" -- which is kind of an anthem for exiled Cubans.
She's chatting with strangers, and so excited because she just found an ad for a Pitbull concert in the Southwest inflight magazine.
Looking out the window, she says,
Ana: Qué linda es mi Cuba, pero de lejos.
Chris: "My Cuba is so beautiful, but from far away."
Ana: Indescriptible. La emoción que se siente cuando se va a regresar a su país que hace tanto, tantos años que salimos de Cuba y ahora regresar con mi familia grande, es lo más grande, lo más maravilloso.
Chris: My mom is saying, "It's indescribable, what I'm feeling right now. The excitement of returning to the country I left so many years ago, and with my family. It's huge. It's wonderful."
Ana: Lo que siento es que Papi no lo haya visto. Pero estámos haciendo su voluntad.
Chris: "I'm just sorry Papi isn't here to see it." But we're fulfilling his wish: to spread his ashes off the coast of Cuba.
This is Scattered, Episode 6, the end.
The minute we land, I start panicking. What if they find my recording equipment and think I'm a spy? What if they send us back to the US but confiscate my dad's ashes?
What if it's all my fault?
I pushed for this. I'm the one who wouldn't let it go -- we have to fulfill Papi's wish, we owe it to him, we can't let him down. Like a broken, whiny record, until my mom gave in.
If this trip breaks her, it's on me.
If we lose Dad, that's on me, too.
I'm like: Okay. Relax, buddy. First thing's first: Customs.
I look over at my sister Laura and she seems completely unfazed. I mean, she is the most calm and collected one in the family. But she's also spent a lot of years as a missionary. She even smuggled bibles into a country where it's illegal to proselytize. And she's got her game face on.
Our dad's ashes are in her carry-on, wrapped with this paper that kind of looks like a map. She's packed him up with a bunch of teaching supplies… Pens and pencils, markers and coloring books. She even packed a hole puncher.
Meanwhile, my mom's talking non-stop with strangers while we wait in line to go through customs. I'm convinced she's going to blow our cover. Like, "Hola! How is everybody? Wanna meet my husband? He's in that bag -- shh, don't tell nobody."
But we send Mom through first and she clears security without a hitch.
Laura and I go in separate lines, we pretend we don't know each other. Our bags go through the x-ray machine... and we both get pulled over to the side. In the waiting room, I whisper into my phone...
Chris: Right now it's pretty tense, it feels like going back to the scene of the crime or something, even though I wasn't involved in anything.
Chris: A guard calls me over. He dumps my stuff on the table and starts going through all my crap. Then two more guards join him and start scrutinizing every item like I'm carrying plutonium.
Laura, who has the actual contraband, continues to be unshakable, totally stone-faced. Laura could probably be a serial killer if she wasn't such a good Christian. And she's using another trick she learned as a missionary. It's, "When questioned, just repeat the same thing over and over again."
"Soy maestra," she's telling the guards. "I'm a teacher."
"Oh, what's with the hole puncher? Soy maestra." "What am I doing in Cuba? Soy maestra." "What's in the heavy, gift-wrapped box? Uh… soy maestra!"
I am freaking out. I am sweating through my shirt, I can't tell if it's the humidity or my anxiety. But after all that… the guards let us through.
Chris: I thought we lost him. Uff.

Laura: Ah man, thank you Lord Jesus, honestly that could have gone bad. Actually, I thought it was gonna be easier, but it wasn't. Once I saw the security things I was like, "Ah crap."
Ana: Mira papa los carros antiguos.

Laura: Insane.
Chris: The first thing that hits us when we get outside is the noise.
Then the heat and smell of diesel.
Chris: Smells like gas.

Laura: Yeah, gas but sun and humidity, you know.
Chris: It's inescapable.
We're greeted by my cousin Aldo.
Aldo: Primo.

Chris: Cómo estás?
Chris: Aldo's from my mom's side of the family. He's tan and built like a Cuban brick house, with huge hands like the Hulk. The last time my mom saw him, he was a little kid.
Chris: Hey mamma, cómo te sientes?
Chris: I ask my mom how she's feeling.
Chris: Mom.

Ana: Agradecida papa, por que mira Aldito.
Chris: And she points to her nephew, little Aldito now a grown man, and with tears in her eyes, she looks at me and simply says, "I'm grateful."
Which is such a relief to hear.
Six of us have come to Cuba. My mom, sister, her husband and my two nieces. We get into two cars. I ride in Aldo's 80s Mazda.
Aldo: Voy a poner la música con la que tu papá enamoró a tu mamá.

Chris: Okay.
Chris: He says, "I'm gonna play the music your dad played to seduce your mother."
[music]

Chris: Lionel Richie?

Aldo: No, chico.

[music]

Chris: Oh, Nirvana!

Aldo: No, espérate!

[music: "Humo y espuma" by Fernando Alvarez y Conjunto Casino]
Chris: As we drive, I picture my mom and dad, teenagers, dancing and falling in love.
I've been to Cuba once before. Three years ago with Val for our honeymoon. I got to meet a good chunk of my family. But for my mom and sister, it's been 47 years. They've never even met some of the younger members of the family.
My cousins are all waiting for us at Aldo's house, and they've prepared a feast.
Chris's family member: Christian, sin pena te sirves y te sientas allí.

Chris: Wow, es mamey? Mamey, guayaba...
Chris: There's mango, guayaba, mamey, tostones, maduros and the most delicious lechón I've ever had. We're all smiles. Laura even lets loose and accepts a beer.
Chris's family member: Te gusta la cerveza?

Laura: No, pero en Cuba sí.
Chris: My mom is sitting next to her sister, Nereida. She's short, round, and loud -- and just like my mom, she's a ballbuster.
My mom stands up and wiping away tears, says a prayer.
Ana: Padre mío celestial, señor, gracias señor por esta bendición. Gracias señor porque puedo estar con mi hermana padre, tu sabes que [unintelligible] Gracias por todas las bendiciones que nos das señor [unintelligible] Por esta familia señor que se puede decir la acabo de conocer, padre.
Chris: "Thank you Lord for these blessings. For being able to be with my sister. For this family, which you could say I just met today."
Ana: Gracias por mis hijos, por mis nietas, por mi yerno que ha sido tan maravilloso, señor.
Chris: "Thank you for my children, my grandchildren and my son-in-law."
Ana: Gracias señor por [unintelligible] traer a mi esposo aunque sea en cenizas señor, pero se va a regozar en estas aguas de aquí señor.
Chris: "Thank you for letting me bring my husband, even if it's just his ashes, because he's going to rejoice in these waters."
It's hard to tell based on the table full of food, but my family doesn't have much. They're middle class by Cuban standards. But so much just isn't available to anyone here -- to most Cubans.
Simple things I've never even bothered to think about until I noticed they were missing here.
At my cousin Miguel's house, where we all stayed, there's a pipe coming out of the wall instead of a shower head. A hot plate in the kitchen, but no stove. They don't have forks, so they eat with spoons. I brought them some non-dairy creamer for their government-issued coffee, and they were stoked.
They have even fewer comforts than they did during my last visit, which wasn't even that long ago.
If you read the news you know that Cuba's having food shortages, and dealing with new sanctions from the U.S. Cubans are scared of another Periodo Especial, the great depression of the 1990s after the collapse of the Soviet Union.
I ask Aldo if the stories I've heard about the Periodo Especial are real. That people were so starved that they ate Bistec de Toronja, Grapefruit Steak, literally sauteed Grapefruit peel seasoned and fried like a slab of meat. Aldo laughs and says, "Yeah Grapefruit Steak was a thing."
But like my mom says, "El Cubano siempre inventa." "Cubans get creative."
Chris's cousin: I just saw Amy Schumer, Netflix special, you know, the actress?
Chris: That's one of my cousins. She's 18. She loves poetry, music and American pop culture.
By the way, that clicking noise is her living room's ceiling fan.
She just watched an Amy Schumer Netflix special using something called El Paquete. It's a hard drive that costs five dollars on the black market and comes loaded with tv shows and movies. It's the only way to watch things here because the Internet is too expensive.
Chris's cousin: Yo estoy esperando que venga Avengers, End Game.
Chris: She's waiting on Avengers End Game.
My cousin Aldo's son-in-law has a 57 Studebaker Golden Hawk that's all MacGyvered up.
Aldo: Los frenos de adelante son de Toyota. Los de atrás son Bosch pero son de un carro Chino.

Chris: [laughs]

Aldo: La bomba de freno es de VW.
Chris: The front brakes are Toyota, the back ones are Bosch but from a Chinese car, the break pumps are VW.
Chris: La batería es, hecho en casa?

Aldo: Esto también, las mangueras son hechas en una casa. Los cables, de teléfono.
Chris: The battery is homemade and the cables came from a telephone.
Chris: [laughs] De teléfono?

Aldo: Sí, y funcionan de maravilla.
Chris: "And they work like a charm."
Aldo: Estoy intentando ya, terminarlo este mes para poder empezar a trabajar en turismo.
Chris: The goal is to turn it into one of those cars American tourists fill their instagrams with, you know, make an extra buck on the side selling tours.
One afternoon, I go to Lawton, where my parents grew up, to visit my dad's younger sister, Ada.
She looks just like my dad. She's also long-winded like my dad. They even have the same mannerisms. She has a certain joie de vivre. Like when she walks down the staircase, she hops off the last step.
Ada: Allí nacimos los dos.
Chris: "That's where we were born," she says, pointing at a one-story house, painted mint-green.
Ada: Entonces, yo nací allí, con facilidad. Todo lo contrario con mi hermano que llegó de pie a este mundo. Y mi hermano estuvo entre la vida y la muerte y mi mamá también. Ese parto fue durísimo. Los que nacen de pie, no vienen… no es igual. La cabeza está arriba. Son muy pocos lo que se salvan. Pero bueno, gracias al Señor todo poderoso, se salvaron los dos.
Chris: Ada tells me her birth was easy, but my dad came out feet first. He and my grandma almost died. She says, "Thanks to the Lord, they were saved."
I like to give my dad credit, though. He was always a fighter.
Ada says he grew up to be a super smart kid. If it wasn't for all the help he gave her on homework and studying for tests, she might have never finished school. He even won an essay writing contest for her.
Ada married young, divorced, and never remarried. She was a bookkeeper for big hotels, and says the job was great because she got to travel all around Cuba.
Ada: Conocí todo mi país. Que es maravilloso y sus playas y toda su cultura. Porque yo sí soy de sacarle el aceite a la aceituna.
Chris: She says she got a chance to know her country, the beaches and the culture. The phrase she uses is, "I'm the kind of person who gets the olive oil out of the olive."
Ada could've left Cuba -- my dad offered to get her out more than once, including on the 1980 Mariel boatlift -- but she never wanted to.
Ada: Yo siempre supe que no lo iba volver a ver. Tuve esa premonición cuando se fue para España. No sé porqué, quizás porque él tiene un estilo de vida y yo era más cautelosa.
Chris: And when he left for Spain, she had a premonition she'd never see him again.
Chris: Ya llegó, ya llegó.

Ada: Hey.
Chris: My mom and Ada were always very close, and they still talk on the phone a lot. Today they're seeing other, face-to-face, for the first time in 47 years.
Ada: Oh my god!

Ana: Oh my god.
Chris: They hug, and Ada starts to cry. My mom rubs her back saying, "Tranquila. Tranquila." "It's okay, it's okay."
Ada: De nuevo juntas.

Ana: La voz no te ha cambiado.

Ada: A tí tampoco.
Chris: "Your voice hasn't changed." "Neither has yours."
Ada: Te amo, te amo mucho, Marta.
Chris: She's always called my mom Marta. And she's saying, "I love you, I love so much, Marta."
They walk down the street, arm in arm.
Ada: Y así ella, poquito con su sabor fue enamorando a mi hermano.

Ana: No él también [unintelligible] las piernas. Porque se enamoró. Empezó en vez de arriba para abajo fue de abajo para arriba.

Chris: [laughs]

Ana: De veras, sí, sí.

Ada: No, pero fue un amor, fue un amor envidiable, para que tú sepas. Porque lo conquistó pero completo.
Chris: Ada says my parents' love was enviable. My mom, of course, jokes about how my dad fell in love with her from the ground up, starting with her legs.
For months before we left, I kept having this dream.
My mom and I are in Havana, and Dad is giving us a tour of all the old haunts. It's one of those dreams where something is just out of reach. You know the kind.
So we're following right behind him -- to a park, and then a church, and then an alleyway. But every time we're about to catch up with him, he disappears.
Here in Cuba, he is everywhere and nowhere.
I look for him through the fence of a ballpark, but the field is empty.
He's not standing behind the window of his old house.
We knock on the door of el pasillo -- the tiny apartment he and my mom lived in with baby Laura. Someone else lives there now.
In Cuba, my mom and I hold hands when we walk anywhere. We don't do that in L.A.
But I find myself reaching for her here -- trying to step in for my dad. Trying to protect her and love her. Or maybe so she can protect me.
This is what it's like I guess to be a grown-up and a kid at the same time.
My dad is gone. But his ashes are still here.
And after a couple days reuniting with family, the weight of those ashes starts to stress me out. We have a job to do. When are we going to do it? How's it gonna happen?
One night I'm lying awake in bed. Which is actually a mat on the floor of my cousin's bedroom.
It's tight in here, and it's so hot and humid.
I'm pretty sure I have heat stroke. My stomach's a disaster.
And it's also so noisy.
There's the constant clack, clack, clack of the ceiling fan.
And my cousin's violin. Which sounds beautiful but only after she's done tuning it.
And my mom's snoring.
Chris: Oh man, fuck this. I just… I'm losing it.

I just never thought this would be so stressful. I just want everything to be so perfect. It's very stressful because it's -- not only am I having these beautiful moments, but then I have to fucking do logistics. Hold a mic...
Chris: Yeah sure, my family had to survive on grapefruit peels and they've made it through hurricanes, and worse… but do you know how hard it is to walk around and hold a mic?
I whine for another nine minutes. Then, I hit 'pause' and my stomach has a meltdown of its own.
>>>>> MIDROLL <<<<<
Chris: It's Friday -- the day we've decided to scatter my dad's ashes. Everyone is up early. And looking sharp.
Chris: What is mom wearing right now?

Laura: Um, Sketchers tennis shoes… for, size three.

Ana: No, seven, sweetie.

Laura: Seven?

Ana: Yes.

Laura: Are you serious?

Ana: Sí, mamma, sí.

Laura: Cute tube socks, a jogging outfit with pink stripes and a pink top. And her classic visor. Which, is like her signature piece.

Chris: Can you describe the visor?

Laura: The visor is full of toucans. Her nice, um, salt and pepper hair really complements the toucans. And she's smiling and happy with bright red lipstick. And, uh, glowing 'cause she's so excited.
Chris: Just to back up a second… It took a while to figure out a plan because my mom decided she didn't want to throw the ashes from the beach, where my dad would just float back to shore, with cigarette butts and empty beer bottles.
She wanted to rent a boat instead. But our Cuban family was like, "Yeah it's kind of hard to find boats around here since the government sees them as a way to escape the country."
And then my cousin was like, "Well, let's find a fisherman and bribe him!" And we were like, "Cool."
We pile into some cars that Ada arranged for and we're on our way.
But after about five minutes on the road it becomes clear our driver doesn't really know where he's going, so he uses the Cuban equivalent of GPS.
He rolls down his window…
Driver: Bueno hermano, para ir pa' la base de pesca a donde cojo?
Chris: And yells for directions.
Driver: Derecha, la otra? Gracias hermano.
Chris: About an hour later, we arrive at a dock and file out of the cars. A bunch of fishermen, smoking cigarettes, stare at us.
My tía goes up to one of them.
Ada: Una promesa que hicimos, queremos cumplirla.
Chris: She says we're here to fulfill a promise, and we need a boat to do so.
Fisherman: Eso aquí, no se permite. Son Cubanos todos?
Chris: The man says he's not supposed to take us out on a boat. But then he looks at us and asks, "Are you all Cuban?" My tía says, "Yes," and then the haggling begins.
Fisherman: Por lo menos 100 pesos.
Chris: He says, "100."
Ada: Moneda nacional?
Chris: Ada asks, "Moneda nacional?" Which is the cheaper Cuban currency.
Fisherman: No. CUC.
Chris: And he says, "No, CUC," which is the more expensive tourist currency. One CUC equals one U.S. dollar -- and 100 dollars is about how much Ada earns in a year off of her retirement checks.
Ada: Y si son menos personas?
Chris: They go back and forth. "What about if you take us on the boat only for 20 minutes? What if just only five of us go?"
Ada: Y 15 minútos?
Chris: "How about fifteen minutes?"
I don't have the heart to tell her I'll pay anything. Give him all the dollars I have if he'll just take us out on this boat.
But they somehow come to an agreement. I hand over the cash and we board this little white and blue fishing boat called the "Arcoiris." "The rainbow."
Chris: Ready? A la una, a las dos, you got it!
Chris: I lift my mom into the boat. Then I gracefully go next.
Chris: Ugh [thump].
Chris: Once we're all seated Laura goes over the ceremony she's prepared, and we practice the hymn we're gonna sing. It's called "Blessed Assurance."
All: [singing] Gloria cantemos al redentor, que por nosotros vino a morir…
Chris: The coast is beautiful.
We get far enough from the shore.
At this point, I stop recording. I just want to be present.
But here's how it goes down.
Laura's wearing this big floppy hat and the wind flips her bill up so she looks like George Washington crossing the Delaware. She reads from the Bible in Spanish. John 11:25.
Now it's my turn. I have to wipe my tears so I can read the same passage but in English.
"I am the resurrection and the life. He who believes in Me will live, even though he dies."
This is actually happening.
We sing the song.
My mom is holding the plastic bag with the ashes, and me and Ada are on either side of her. She leans over the side of the boat and tips the bag into the ocean.
She whispers into the water, "Ya Papi, estás libre. Ya no necesitas medicina. Ya tienes paz."
"You're free, Papi. You don't need medicine anymore. You're at peace."
Chris: Cómo te sientes?

Ana: Tranquila, ya relajada. Papi, hasta anoche no sabíamos nada. Donde íbamos dejar a Papi, no sabíamos.

Lo hicimos, mi cunada. Lo hicimos. Bye Papa. Bye. Allí se quedó bañando.
Chris: On the ride home, I'm looking out the window, feeling at ease for the first time in days, when I spot a huge mural of Fidel Castro next to… Ernest Hemingway.
So I turn to Ada and I ask, "What town are we in again?"
Ada: Cojímar, allí es donde Hemingway pescaba.
Chris: "Cojímar," she says... where Hemingway used to come fish.
Chris: El libro lo escribió aquí.

Ada: Sí. Aquí pescaba las agujas.

Chris: Aquí escribió, "El viejo y el mar?"

Ada: Sí.
Chris: Is this where he lived when he was writing "The Old Man and the Sea?" And she says, "Yes."
Chris: That's so perfect. I did not know that that was Hemingway's spot.
Chris: We take Ada out that night for dinner at the Hotel Nacional. It's one of the most famous and most expensive hotels in Havana. It's right on the ocean and almost a hundred years old.
I think it kind of encapsulates Cuba, its painful history and present. It's beauty and promise. In the 1950s, mobsters and movie stars stayed here. Today, rooms go for hundreds of dollars a night, and most Cubans can't even afford a drink at the bar.
[hotel ambi]
So it's a big deal to bring Ada here, where the disparity between what we have and what our Cuban family has is so stark.
But we have a nice time. We eat, we drink mojitos, and talk about my dad.
My mom says it's time to close a chapter, to go home.
I know Val and I will come back to visit, but my mom will most likely never see this side of her family again. And she seems at peace with that.
There's a trio of guitar players taking requests, and my mom -- the troublemaker -- asks if they'd play the song, "Cuando Salí de Cuba."
It's the song she was singing on the plane coming down here.
The band apologizes, says they don't know it.
Only, they have to know it. Every Cuban knows this song.
But I guess no one in Havana would dare sing it out loud, in public.
It's a song for exiles.
[MUSIC: "Cuando Salí de Cuba"]
Chris: "When I left Cuba, I left my life, I left my love.
When I left Cuba, l left my heart buried there."
I spend the next few days doing what my dad would have done. Visiting the ballpark, walking through old Havana, and taking the young ones in the family to the museum.