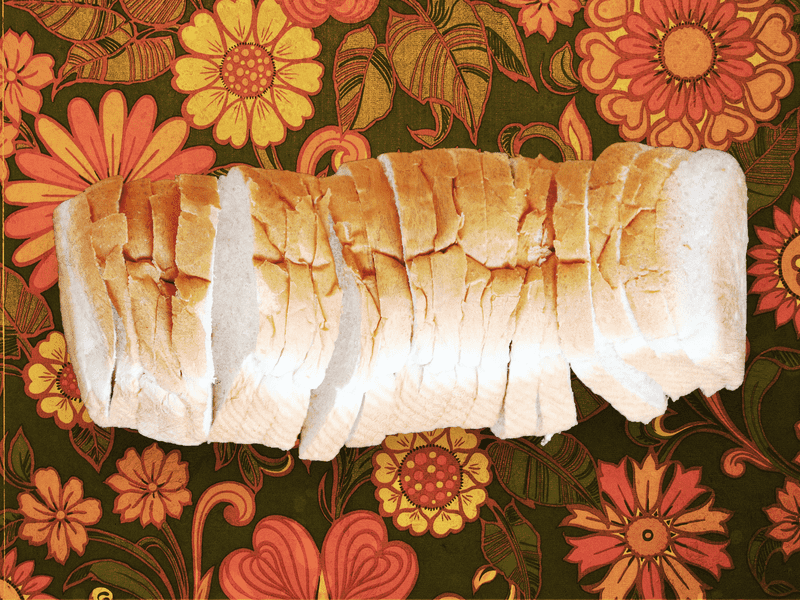 Transcript
Virgil: Before the days of shock treatment and needles, píldoras and juice, this place in Havana, banana plants outside its windows, housed the infirmed of spirit, the politically incorrect.

Everyone abandoned here in this place, the house of the incorrigible, lost more than track of time.

Outside the windows, the frogs beckoned and sang their nuptial susurrus.


This house of crazy longing became the place of puzzles, endless glasses filled with pink liquid.

The frogs leapt and stuck to the glass panes of the windows silhouetted by the moon. They ate the insects dumb enough to succumb to the light reflected there.

Never seek the source of light; you will never find it here at Mazorra. Never ask for the time.

After the revolution, so many fathers lost their way here, one day gone from the neighborhood, the next singing with the frogs. Avoid the temptation to confess too much.

Our mothers threatened us with the knowledge of this place hid in the deep woods off the road on the outskirts of Havana with its luring gardens, its ponds, its frogs and birds, its perishing insects.

This place so many childhood friends came to know well in time, or learned to forget about the time in Mazorra after the revolution.
Chris Garcia: That's the poet Virgil Suarez. He lives in Tallahassee, but grew up in Cuba, not far from Mazorra, the Havana Psychiatric Hospital.
Virgil told me that as a kid, he was so terrified of Mazorra, he thought two guys dressed in white suits would come to his house and take his dad away for good.
I didn't find out until this year that my dad actually did spend some time there.
When my dad left the labor camp in 1971, he wasn't allowed to leave the country right away. His sister got him out on the pretext of a nervous breakdown. And as it turns out, he was treated for one. He was sent to Mazorra for electroshock therapy. You know, like One Flew Over the Cuckoo's Nest.
My mom says he was an outpatient and that he'd go in for treatment and come out acting like a zombie. He had these little red marks on his temples which took years to fade. He'd sometimes point them out and say: "Vez esto? Esto es lo que me hizo el comunismo." "See this? This is what communism did to me."
When my dad was diagnosed with Alzheimer's at 65, which is relatively young, my mom blamed Mazorra. It must be because of what they did to him there.
And when I looked into the history of Mazorra, I kind of got her point. Long before the revolution, Mazorra was notorious for awful conditions like patients with no clothes starving to death. You could go in and never be heard from again.
And then after the revolution, political prisoners were sent there. Some said they were tortured, tied to their beds and given electro-shock without anesthetic.
The Cuban government has denied that any torture went on.
Maybe legitimate psychiatric treatment went on at Mazorra, but you can see why people like my mom -- or really any Cuban of a certain generation -- wouldn't trust the place.
But her memory of why my dad went and whether it helped him is slippery. She's not sure what his diagnosis was. She says they believed at the time that if he didn't get the treatment, he wouldn't get his exit visa.
She's called it 'torture' but she's also said that it sometimes helped him. Because he came back really depressed from the labor camp. And sometimes, after getting treatment at Mazorra, he'd come home, get some rest, and wake up feeling better.
So which is it? Was he tortured? Or treated?
This is Scattered. Episode 3.
I'm not going to get the answer from my dad. And Mazorra says it incinerates outpatient records after 5 years, so those are long gone.
But there is someone who knows more about Mazorra than almost anyone.
Jennifer Lambe: Okay, so my name is Jennifer Lambe. I am an associate professor of history at Brown University and the author of "Mad House: Psychiatry and Politics in Cuban History," which covers the history of Mazorra.
Chris: To be honest, I'm always hesitant to talk Cuba with someone who isn't from there. I worry they won't take the struggles of my parents as seriously as I think they deserve. But Jennifer knows Mazorra from the inside out. My mom and I don't.
Chris: I wanted to talk to you today because, you know, my dad spent some time at Mazorra. And I'm hoping that you can help me figure out what he would have experienced there. And just a disclaimer, I'm no academic, just a comedian so I'll definitely need you to make this as simple as you can.

Jennifer: I've got the instructions. I'm a few drinks in in principle, although not in practice. Just to clarify.

Chris: Okay. Perfect. Thank you so much.

So as you may know that my uh, my dad went for electroshock treatment to Mazorra in 1971. And this is after he left the labor camp where he cut sugar cane for about a year or so. And my mom said he wouldn't sleep. He would stay in bed all day. He seemed really out of it, maybe depressed, maybe paranoid.

What determined the electroshock? Like, why was it used at the time, my mom seems to think, you know it's loaded for her, but she seems to think it was maybe some sort of you know torture in order to get his visa. Or that it was done kind of in a malicious way.

Jennifer: So I think it might be helpful to back up for a second and just say that electroshock comes with so much baggage like, say, in the United States by the late 60s and 70s, largely as a result of the pop culture representations and "One Flew Over The Cuckoo's Nest" and things like that kind of scared people, even after anesthetics are being used during its administration so that you don't have the kind of flailing violent movements that would have been characteristic of ECT in its earlier application, it's still kind of scares people. And I think also what it means, like the idea that you're kind of shocking a brain.

And what I can tell you is that it was very common for it to be used therapeutically in Cuba at the time that your dad entered Mazorra. He was probably going in, there was a kind of separate outpatient building where people were being treated. He was probably being applied electroshock, maybe psycho-pharmaceuticals as well, maybe psychotherapy. Probably, unless you've heard otherwise, living at home while he was being treated, being driven to the hospital, getting his treatment however times a week, and going back.

Chris: So that it was becoming more common at that time?

Jennifer: At the time it was common for ECT to be used in that kind of therapeutic capacity, both in Cuba and in the United States and beyond.

Chris: What kind of mental issues was it used for?

Jennifer: The most common diagnosis at the time was schizophrenia. But it covers a lot of things that we might not necessarily group under schizophrenia today. So it doesn't seem impossible based on what you've heard about his symptoms and the way it was treated.

Chris: Oh interesting. I know my mom has a negative connotation with it so much because I think just going, like Mazorra at that time had such a I guess a bad lore to it.

Jennifer: Yeah I mean, some of it is the fact that beginning just at the very first moments of its history, it's such a complicated institution. You know Mazorra is founded not only to house mentally ill individuals, but effectively populations that the powers that be are trying to separate from the rest of society. So that also will include beggars at different points in time, a population of slaves who were declared unable to work...and that's what makes the revolutionary transformation of the hospital in 1959 so powerful.
Chris: That's when Fidel appointed one of his comrades to overhaul Mazorra. His name was Eduardo Bernabé Ordaz.
In this documentary I found, he looks cheerful, chubby, and he's wearing a big white cowboy hat. He looks...nice.
Eduardo: Encontrarse aquí en 2 pabellones solos 2000 enfermos enrejados todos no tenía ningún mérito humano. No había luz, no había agua.
Chris: He says he remembers how terrible the place was when he showed up… 2000 sick people in cages, no electricity, no running water.
Eduardo: Esa idea de tan pronto el triunfo de la revolución, nuestro gobierno ocuparse sobre todo.
Chris: But after the revolution, they got to work improving Mazorra. They even added activities -- patients could take ballet classes, or join the hospital orchestra.
Jennifer: if you go to Cuba and you talk to people about Mazorra under Ordaz, most people will tell you that he was the father of the patients and he took good care of them.

Under his leadership because he is so closely tied to Fidel, you hear these stories that in the worst years of the spartan 60s when everyone else in Cuba is having trouble finding food to eat, the patients at the hospital are eating.

Chris: And is this according to Cuba itself or was this widely regarded by everyone as like, "oh yeah it was a great place." You know, sometimes Cuba will report what it wants to report.

Jennifer: So my answer to this tends to be that I think that Ordaz, the director appointed by Fidel, makes important and long-lasting changes to the administration of the hospital.

But on the other hand there's allegations that the intelligence services are recruiting psychiatrists, or some psychiatrists are cooperating with them, to root out political dissent.

And those are also the cases of -- uh, where we find the cases of celebrated political dissidents, ending up at Mazorra for reasons that don't seem strictly therapeutic or even remotely therapeutic.

So that kind of double face, I think, accounts for some of that horror attached to the hospital.

So I think if you really want to get as close as possible to the truth, you have to have those two seemingly contradictory things held in productive tension. That is the truest answer that I can give you.

Chris: Based on what I've told you about my father at Mazorra and the labor camp at that time, um, do you think he was treated or abused?

Jennifer: It sounds to me like your dad's experiences were pretty much distressing across the board. But it's hard for me to say and I would be very hesitant to say that that is because of the treatment he received at Mazorra or if it was perhaps also as a result of what it means and what it feels like to be a person living with significant psychological distress.

Which is to say, that my inability to answer the question isn't particular to the circumstances necessarily of Cuba at the time but would probably apply almost anywhere. In fact, it's the number one question I confront in teaching the history of psychiatry to students who, I think, are inclined to see abuse almost everywhere. And with good reason, because there has been a lot of abuse, whether intentional or unintentional. That that clarity of hindsight is, in some ways, reassuring, right? Distance allows us to see perhaps moral clarity where it may not once have existed.

And I think that is maybe doubly true of a situation like your dad's where the very conditions of his kind of mental deterioration for lack of a better way to put it were clearly political in nature, right?

So do I think that your dad probably encountered many well-intentioned medical professionals at Mazorra? Yes. I do think that. Do I think that he necessarily experienced his treatment as benevolent? That's harder to say because we don't know if he went for it willingly or unwillingly. And even if he went for it willingly, how he would have experienced it. Did he find it helpful? Did he not?

Chris: You know so much of the information that I have is so subjective and everything so I really appreciate you taking the time and putting a historical context to all this. And it's been very helpful. So thank you so much.

Jennifer: My pleasure. I hope you find some of the answers that you're looking for. One way or another.
Chris: I thought that talking to Jennifer would clear some things up. And it did, but only sort of. Because I still can't prove or disprove my family's story: that my dad had to go to Mazorra as one last box to check before getting his exit visa. And that the jolts to his brain were punishment for wanting to leave.
The more I dig into my dad's life, the more confused I get about fact versus truth. Like, the facts of my dad's life versus how he felt living it…
Jennifer said, "Two seemingly contradictory things held in productive tension."
So like, two opposing facts can equal the truth: Mazorra traumatized my dad. It also treated him.
One fact of my mom's story has never wavered. She and my dad loved each other. They stuck together. And eventually, they got out.
Chris: When my family finally got their exit visas, they could only afford one plane ticket. So my dad left first.
On October 8, 1971, he boarded a flight for Madrid.
They were still waiting on their US papers, but at the time you could get into Spain right away. And my dad had to get out of Cuba.
He left his mother, his sister, his aunts, uncles, and all of his cousins. And, spoiler alert: he never went back. But that's pretty obvious, right? I mean, when you run out of a burning building, you don't get very nostalgic for the fire.
A year later,
Ana: Noviembre 16 del ´72. Nunca se me olvida.
Chris: November 16, 1972. "I'll never forget," my mom says. That's the day she and my sister finally left Cuba…
At the airport in Havana, they had little more than the clothes on their backs. My mom didn't even bring along her wedding ring. She'd pawned it for some extra cash.
Chris: Cuando te fuiste de Cuba cómo te sentiste?
Chris: "And how did you feel leaving Cuba," I ask?
Ana: Todo el mundo iba llorando en el avión, y Laura y yo éramos las únicas que estábamos brincando y saltando, que alegría que teníamos nosotros, muy alegres.
Chris: My mom says that everyone was crying on the plane except for her and Laura. They were jumping around, ecstatic. Enjoying the little soap bars in the bathroom -- the jaboncitos -- and watching Cuba disappear under the clouds, forever.
And when they landed...
Laura: It was very magical, to go and arrive at the airport and dad waiting for us.
Chris: This is my sister Laura. She was seven at the time.
Laura: Here we are, he is in Madrid-Barajas airport and he's got two winter coats ready for mom and I, so he was locked and loaded.

Chris: He was, yeah, he was ready.

Laura: Yeah, he was, he was he was giddy. And then we quickly then went over to our apartment in Madrid in Carabanchel, and it was a lovely place, just lovely. And he had a bedroom just for me and it was a, a canopy bed and it was a beautiful pink wallpaper.

Chris: Wow.

Laura: So just, I was like a princess coming home.
Chris: That first night, my dad took my mom out on the town. They saw some flamenco and drank sangria, which she'd never had before.
Ana: Y papi, 'No, no tomes tanto que ese, ese es...' No esto no es apple juice. 'No, eso no es apple juice, eso es bebida.' No, no. Y he cogido una clase de borrachera. Y papi, 'Tranquila.' Y como estaban cantando los bailarines, ole la madre que te parió.

Chris: She was so excited she was drinking all this sangria and my dad's like, 'Hey, slow down.' She's like, 'Whatever, it's apple juice. There's apples in here.' And then she got wasted and they were watching flamenco dancers she was just like, 'Fuck yeah, dance flamenco you guys, woohoo.'

Ana: Si, ole la madre que te parió. Ole, ole. Y taxi, cuando cogimos el taxi tuvieron que parar porque throw up everything.
Chris: She barfed in the taxi.
Ana: Mas nunca he tomado sangria. Never in my life I drink again.

Chris: Pero cómo, what was your life like in Spain?

Ana: Beautiful, beautiful, very nice.
Chris: My dad had started working again. He got a job as a machinist. They had enough money to go out every night...my mom remembers eating calamari and roast chicken and watching bullfights.
Chris: You're reunited, he has a great job. He's living kind of a dream life in a wonderful dream city in this country that he's always admired. You know? And then...

Laura: And the funny thing was who, Francisco Franco was, who was, was there. So we went from Fidel to Franco.

Chris: Oh my gosh.
Chris: From one dictator to another. But let's not dwell on that. Let's let the Garcias have their moment. My dad was seeing a psychiatrist… he even began sleeping again.
Laura: Dad wanted to stay in Spain because it was like, jeez, I don't have to learn the language, you know.

Chris: Yeah.

Laura: Right, I've got my family, I've got a great job. Um, my daughter's taken care of, my wife is here. Like, why go to the US? You know, this is a good gig. Right? But we always knew that that was going to be our final destination and grandma and grandpa had gone before us and had put all the paperwork and the money that you need to in order to make that final voyage.
Chris: Today, my sister lives in Orange County, on a street lined with literal white picket fences. I live in Hollywood, near a vegan dog food shop and a place where you can buy healing crystals from a witch.
My sister and I are 12 years apart, but it might as well be a hundred.
Laura has worked most of her life as an elementary school teacher and a Christian missionary.
She's very careful with her language. When she's pissed, she says she's "ticked". When some thing fucking sucks, she says, "that's a toughy." When she's really mad she says "Dang it." Like a Cuban Ned Flanders.
Chris: Lala, do you know your wifi stuff?
Chris: She's kind of… and I say this lovingly… a nerd.
Laura: I should. I should. It should be Lord of the Rings, all lowercase.

Chris: [laughs]

Chris: Told you. Laura and I came from the same parents, but our childhoods were totally different.
Laura: You remember the whole thing with the Vans, right? I mean, the whole thing with the Vans.

Chris: I don't remember that.
Chris: She's talking about the shoes.
Laura: Well you know I remember I remember looking at the, you know, Vans had just come into its fold and looking at the price tag and going, ha. Oh yeah. Ok. But JC Penney had the Vans knockoff and so it was a faux pas. I mean it was kind of like a makeshift Vans.

Chris: Oh yeah, Jan's.

Laura: Jan's. There you go.

Chris: Something like that. Just bootleg, yeah.

Laura: Yeah bootleg Vans and um, I settled for that. But I mean, come on, we're immigrants. You know, what are we going to get, Vans? Okay. And then here comes Chris going, I want Vans. And it was like, what do you mean you want Vans? Do you not know where we come from bud? You know, we can't do that.

Chris: Sorry, I don't have the context that my big sister has here.

Laura: Yes. And did you, did you actually get the Vans?
Chris: I got the Vans. And Jordans.
But back to the story.
Laura and my parents were in Spain for less than two years when their papers came through to move to the States. They flew to Los Angeles in March 1974 and moved in with my mom's parents for a while. This was years before the Jans, or the Vans.
My dad didn't have a job, or money for calamari anymore. They were sleeping in my grandparent's living room...all crammed together in a tiny apartment in Inglewood.
Laura: Coming to the U.S. was rough. A very, probably the lowest point that I've ever seen dad.
Ana: El primer año fue muy duro para adaptarse, porque llegamos en Marzo.
Chris: That's my mom.
Ana: Entonces mucha neblina y todo el mundo metido en las casas, hay que tristeza.

Chris: She remembers arriving in March in Los Angeles and it being very foggy and just being depressed.

Ana: Y nadie en la calle y nosotros acostumbrados...

Chris: No one in the street, they're used to going out and everything like that. And so that first year was very difficult.

Ana: Para adaptarse siempre, el idioma. El idioma, y sin salir después y la televisión. Yo creo que me comí una barra de pan así diario.

Chris: You'd eat a whole loaf of bread everyday? ¿Por qué?

Ana: Stress.

Chris: She'd stress eat bread, todos los dias.
Chris: Here's what happened next, according to my mom and sister:
And now live in Las Vegas, from the Sahara Hotel, Here's Jerry Lewis.
Chris: It's Labor Day, 1974. Six months after my family arrived in LA.
Jerry Lewis: If your heart is filled with sorrow, you can make a bright tomorrow.
Chris: Everyone is crowded into the living room, including my grandparents. In one corner is my 9 year old sister, playing. In the other, my mom, eating her daily loaf of bread.
My dad is on the couch watching the Jerry Lewis Telethon in a language he doesn't understand. I imagine him thinking, "Really? This is it for me?"
Then dad says he's going to the bathroom.
Ana: Estaba en el baño y no salía del baño, estábamos todos en la sala.
Chris: 5 minutes pass.
Ana: Y él no salía del baño entonces.
Chris: 10 minutes.
Ana: Yo fui a ver y estaba...
Chris: 20. Mom decides to check on him. She opens the door.
Ana: Tirado en el suelo.
Chris: and he's lying on the floor.
Ana: Pero estaba con vida. Se había cortado.
Chris: He'd cut his wrists.