The Worst Place on the Internet?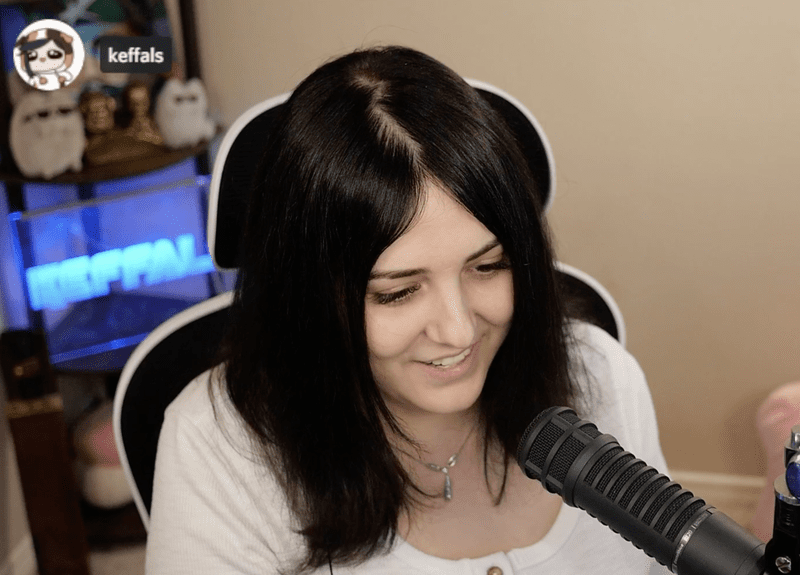 Transcript
BROOKE GLADSTONE This is On the Media, I'm Brooke Gladstone.
MICAH LOEWINGER And I'm Micah Loewinger. This month, we saw an unusually focused campaign to shut down one of the Internet's most toxic forums. It's a site I expect---actually, I hope---you've never heard of.
[CLIP]
CLARA SORRENTI We did it. We actually did it. So many people have tried for so long to do this. And we actually got Kiwi Farms down. [END CLIP]
MICAH LOEWINGER That's Twitch streamer Clara Sorrenti, a.k.a. Keffals, celebrating the takedown of Kiwi Farms from the Internet. The site's users had been harassing her for weeks.
[CLIP]
CLARA SORRENTI The first thing that they did was find the obituary for my dead father.
MICAH LOEWINGER Here's couples on CNN.
CLARA SORRENTI They were able to find a picture of my dad on the front porch of my childhood home. And from that, use Google Maps and figure out where that was located. [END CLIP]
MICAH LOEWINGER It started earlier this year when anonymous users on Kiwi Garms began targeting Keffals for being a trans woman and for speaking out against anti-LGBTQ laws. Stalkers repeatedly doxxed her and her family members and left them threatening voicemail messages like this one.
[CLIP]
VOICEMAIL NOTIFICATION Received message 1:31 p.m..
MENACING PERSON Well, your personal information got posted all over the internet, and I'm just letting you know that someone special has it out for you. Don't worry. Nothing bad is going to happen. Just a friendly reminder. Have a nice day. [END CLIP]
MICAH LOEWINGER Harassment campaigns against all sorts of people became the site's raison d'etre. Its founder, Joshua Moon, had cut his teeth as an administrator on 8Chan, a forum notorious for coordinating hateful online attacks like those on female gamers and critics during Gamergate. But Kiwi Farms made it even easier to amass information on its targets.
BEN COLLINS 8Chan or 4Chan does self-delete after two or three days. There are other sites that archive them, but it's not searchable. It's not easy to find this stuff. Kiwi Farms was a database for all the perceived enemies on the far right.
MICAH LOEWINGER That's Ben Collins. He's been following the Kiwi Farm story for NBCNews.com.
BEN COLLINS Basically, it was a place to collect everybody's information. They would do things like call a trans person's boss and tell their boss that this person's a pedophile. And why are you employing a pedophile and try to get them fired from their job?
MICAH LOEWINGER And Kiwi Farms users didn't stop at trying to get people fired. They called in bogus police reports resulting in armed officers showing up to victims homes, in other words: swatting them.
BEN COLLINS The end game is to use the state to try to terrorize or murder someone by calling in a false report. And that's what swatting is.
MICAH LOEWINGER Keffals was swatted on August 5th.
[CLIP]
CLARA SORRENTI I went out into the hallway. They told me to put my hands up. I thought I was going to die. I screamed like as soon as I saw the gun. [END CLIP]
BEN COLLINS Someone sent in a police tip that she was planning to shoot up the local city hall in London, Ontario. So she had to leave her apartment and she took her cat with her. Once she got to the hotel where she was staying in London, Ontario. She took a picture of a cat and there was a picture of bedsheets because the cat was on the bed. Kiwi Farms users found her hotel based on just what the bedsheets looked like in her hotel room. They sent her tons of groceries and pizza and started attempting to swat her at that hotel as well. So then she thought, "I'm in grave danger here. I have to get out of this country." So she flew to Northern Ireland, Belfast. By using the picture of a doorknob in the background of a stream she did from Northern Ireland. They figured out where she was. And then within hours, someone was outside of her home in Belfast with a picture of themselves and a note card saying they were from Kiwi Farms.
MICAH LOEWINGER Until Keffals it seemed like there was a conundrum for journalists, for extremism researchers, for victims of Kiwi Farms about what exactly to do, how to respond, because it was a pretty obscure website. And so the potential for driving traffic – new users to the site -- was pretty high just by covering their harassment campaigns. And so what do you do if there's no coverage? There's likely going to be no possibility for accountability. But if you do cover it, you're kind of just feeding the flames.
BEN COLLINS Yeah. You don't want to Streisand effect this, right? Part of the issue is, with anyone who was targeted, was that Kiwi firms would index first on Google if you searched their names; they had very good Google SEO. So if you're an employer looking at someone's name and you open that up and that's what you see, you're not going to want to associate with that person anymore. That is the scary part of this whole thing, is that they use the data centers that we have, the massive amount of data collected by these private companies as a weapon. And, by the way, this happened with Clara. Her Uber account was hacked and they had access to her every movement. They had access to where her friends and family lived, where she got Uber Eats from – all that stuff.
MICAH LOEWINGER When you hear one of these nightmare scenarios, you really are reminded just how much documentation there is on you at all times, thanks to voluntarily giving your information to apps and websites constantly.
BEN COLLINS If you're buying something from a website where things seem like a little bit too cheap, that data is probably being sold somewhere. Also, you probably haven't logged into Uber since like 2014. Most people have downloaded the app, right? And if you're doing that since 2014, your password is probably like 'password' or something like there was no
MICAH LOEWINGER Oh! I see logged in!
BEN COLLINS Physically logged into Uber like no one has signed you out. So you've been logged into that account since, since, you know, you had very insecure passwords. So that's probably how they got in there to begin with.
MICAH LOEWINGER One woman I follow on Twitter who is a sex worker and a New York-based academic, she was talking about how you hear these horror stories and you say to yourself, "I'm a privacy minded person. The people who are doxxed, it's because they made a mistake at some point and they revealed too much about themselves." And this woman was saying that whoever doxxed her on Kiwi Farms says that they spent over 50 hours looking at her tweets for information about weather history, wherever she was living, and then compared this to whether histories around New York and compared this against a list of New York based college professors. I mean, that is like some extreme stalking behavior that no normal person is going to have any foresight to anticipate.
BEN COLLINS Right. And all it takes for you to get their ire is to disagree with them in some capacity.
MICAH LOEWINGER How did Keffals fight back? What did she do that was so successful?
BEN COLLINS Because she had the ability to leave her home and flee twice, by the way. And she had a large fan base who were themselves an army, themselves trying to fight to make somebody else's life hell. She was able to fight back.
MICAH LOEWINGER Part of her savvy seemed to come from knowing how to communicate with journalists. She set up dropkiwifarms.net. A lot of her followers went there. They helped get the hashtag "Drop Kiwi Farms" trending on social media. There was really one company in particular that they needed to convince that Kiwi Farms was a serious problem. And that's Cloudflare.
BEN COLLINS Yeah, Cloudflare provides de-dox protection. So if your site is flooded with lots of traffic or even a modicum of traffic at this point, based on how large the web is, it helps basically organize that traffic so it doesn't go down. Not many service providers offer this, and they are the number one provider.
MICAH LOEWINGER They help support something like 20% or more sites on the Internet. They're kind of everywhere yet.
BEN COLLINS That's why when 8chan was dropped from Cloudflare a couple of years ago, they really didn't survive it. They had to rebrand all this other stuff. Even their rebrand is not an easily accessible website. So Cloudflare for weeks resisted this. They initially just did not respond to anyone. They put out this big manifesto about how we have to leave up speech we don't agree with – all this stuff. I think it took them a lot of coverage, including potentially our story, which just identified how many people have died, how many people are in immediate danger to understand the threat here. And they realized the press wasn't getting any better. Once more people were aware of what the website was. That's really all it was. And then they pulled down the site saying there was an imminent threat to human life. They buckled in to peer pressure. That's really what happened. Once people actually looked at the facts here of what this website existed to do, more people would be aware they were hosting an anti-trans terror website. That's the thing, is the conversation about this stuff has to catch up to the reality we're living in because otherwise we're going to live in a very dystopian panopticon where everyone's move is watched, everyone's Instagram post is looked into in the background, if they see something that is viewed as unacceptable. Currently that is affecting trans people, but that can affect the right.
MICAH LOEWINGER Yeah. Doxing was an art perfected by the anti-fascists of old. This is an instrument that can be used by anyone for any political purpose.
BEN COLLINS That's exactly right. And like, look, that's that's what I've been trying to say for a very long time now, and I really hope it gets through at some point. What's the best way of putting this? So there is this large collection of data on the Internet that targets specific people, and you can use it to target anyone. So right now, you have an option. You can take down this site that exists or harass people and, you know, do it without consequence because there are no good ways of finding them. Those places can exist and be armies. And then the speech of regular people in this country is quashed because they can't fight the army. So right now we have more self-censorship because they are afraid of living their lives. They're afraid of doing normal stuff --- taking a picture of themselves at like Disneyland or something --- than criminals are of stalking and harassing and attempting to murder people with swatting that they disagree with. So the speech implications here are not "should this website be up or not?" It should be "do people get to live their lives on the Internet? And do they get rights to speech that only armies have currently on the Internet?"

MICAH LOEWINGER So what do we do? How do we mitigate this dystopic current moment?
BEN COLLINS There are laws that you can pass data protection laws that make it so you can't just trade around this data broker stuff. It would make journalists lives harder and make it so figuring out if the guy who gave you a quote, in event is who he says he is. Right now we can look up their phone number and be like, "does that match?" It would make our lives harder, but it would make it so dark data brokers sites --- places that sell data on top of the goods they sell --- if you can ban those data brokers from making that public, if it's collected without people's consent, it's a really good way of stopping this sort of data collection. It's not gonna prohibit it all, but you can at least make a dent here and just make it socially bad that you are stalking people out of the country and trying to get them killed with the use of police violence. Don't consider that speech.
MICAH LOEWINGER Ben, thank you very much.
BEN COLLINS Yeah, thank you so much.
MICAH LOEWINGER Ben Collins is a reporter covering disinformation, extremism and the Internet for NBC News.com. Since we recorded this interview, Kiwi Farms has been hacked and it's gone up and down every few hours. Without Cloudflare Service, it's unable to remain online permanently.
BROOKE GLADSTONE Coming up, YouTube, once a pugnacious youngster has now entered adulthood. But has it matured?
MICAH LOEWINGER This is On the Media.