Why Should You Read That Depressing News Story?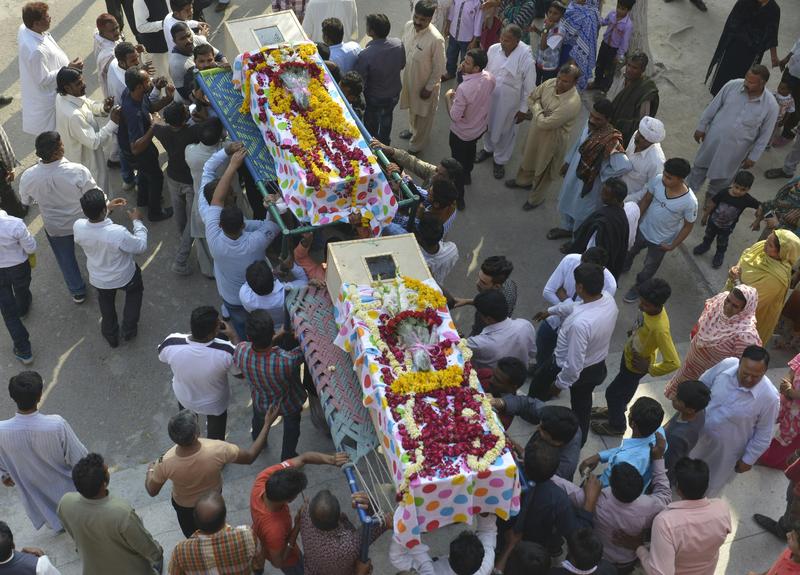 Transcript
BROOKE GLADSTONE: But, to be fair, though this week the President did chastise the press that wasn't his only target.
PRESIDENT OBAMA: It's worth asking ourselves what each of us - as politicians or journalists, but most of all, as citizens - may have done to contribute to this atmosphere in our politics.
BROOKE GLADSTONE: Nate Silver published a recent analysis that found that even when journalists attempt to cover, say, Donald Trump in an in-depth, issues-driven way, these stories simply don't gain traction. Here's Silver on the 538 podcast this week:
NATE SILVER: There has not been a single day since Trump announced his candidacy when any investigative stories, about Trump University, for example, or imminent domain, where that led the news cycle. There have been stories written about that but never led the news cycle.
BROOKE GLADSTONE: Why don't those stories get traction? Is it became we, the news-consuming public, don't truly give a rat's patoot about them? Martin Bellam, an editor for the Guardian, recently attempted to tackle that foundational question in post this week for the website Medium titled, "The difficulty of getting people to read about Lahore." He was dismayed by the fact that even though the Guardian led its website with several stories about this week's horrific bombing in Lahore, Pakistan, leaving at least 75 dead, many of them children and hundreds injured, none of those stories were clicked on enough to make it into the site's top five most read. Bellam reflected, "It's harder to get mainstream reader empathy and interest in terrorism attacks that occur further from our shores. Of course, it's natural.
But is it inevitable? Can we change it? Should we even try? Peter Singer is a moral philosopher, a professor of Bioethics at Princeton University, and author of One World: The Ethics of Globalization. Peter, welcome to the show.
PETER SINGER: Thank you, it's a pleasure to be with you.
BROOKE GLADSTONE: We all know about this concept called homophily. We are drawn to people who are like us. And that – that's probably evolutionary. As you acknowledge in your book, The Expanding Circle: Ethics, Evolution and Moral Progress, if the manner of our evolution has made our feelings for our kin and for those who have helped us stronger than our feelings for our fellow humans, in general, an ethic that asks each of us to work for the good of all will be cutting against the grain of human nature.
PETER SINGER: Yes, and we just have to face up to that fact. We have to start from that. We don't have to finish there because even if we are pushing against the grain of human nature, we are beings who are capable of thinking for ourselves, acting in ways that we judge to be better, and not just better in accordance with those evolutionary hardwired instincts, but better for others too.
BROOKE GLADSTONE: But if we're talking about whether or not we read about the attack in Lahore, about which we can do nothing, do you think it's somehow morally requisite for us to actually read that article?
PETER SINGER: I do think it's morally requisite for us to read that article because it helps to inform us about the nature of the world and some extremist organizations that are capable of carrying out an attack deliberately targeted at a playground for religious reasons.
BROOKE GLADSTONE: But we already know that, don't we? Haven't we seen equal horrors on an almost daily basis? I mean, just knowing about something doesn't make it better, does it?
PETER SINGER: No, absolutely not but we should feel some responsibility as a citizen of the most powerful nation in the world, to know about the world and to have some small influence on policies which have an influence on the kind of things that happen in Pakistan, as well as elsewhere in the world.
BROOKE GLADSTONE: Merely reading doesn't do anything, right?
PETER SINGER: If I merely read and pass on my attitudes to nobody, then it doesn't do anything. But, you know, most of us are not hermits. We do have contact with other people, and I think that ideas spread through those contacts and those conversations. So I don't think we should see ourselves as completely powerless, even if we're not actually going to summon up the time and thought to write to our congressperson. I still think that we have an influence.
BROOKE GLADSTONE: So you're talking about the tiny drip-drip- drip of awareness, like water on a stone, eventually changing the landscape so that action might be taken.
PETER SINGER: That's right. And, you know, we are talking about a society in which there are polls taken regularly. You change the attitudes of people, some politician might say, oh, people do care about this issue more than I thought. Can the United States develop more of a focus about the world beyond its national boundaries?
BROOKE GLADSTONE: I get that. But let's talk about the standard of impartiality that you've written about. You wrote in The Expanding Circle that, quote, "I ought to give as much weight to the interests of people in Chad or Cambodia as I do to the interests of my family and neighbors, and this means that if people in those countries are suffering from famine and my money can help, I ought to give and go on giving until the sacrifices that I and my family are making begin to match the benefits the recipients obtain from my gifts."
PETER SINGER: Yes, I certainly did write those lines but I did in the context of saying where would be a theoretical stopping point at which nobody could say you ought to do more? I don't expect people to go to the point, and I don't myself go to that point. But I do think that between that point and where most people are there is a vast gap that we could go some distance towards closing.
BROOKE GLADSTONE: Mm-hmm, and - and do you think that even your sort of reductio ad absurdum argument that you should just keep giving until your discomfort equals the person or exceeds the person that you're helping, is not rational?
PETER SINGER: You know, you might say, well, that's inconsistent with human nature. But I would not say it's irrational. I would say, in fact, if you had a purely rational being who was not biologically hardwired in the way that we are to love and care for those who we're close to, I think a purely rational being would actually try to maximize the overall good. But I accept that few people are able to take that standpoint for most of what they do.
BROOKE GLADSTONE: For the rest of us workaday people, you subscribe to the drip-drip-drip theory that I proposed.
PETER SINGER: Yes, that's right. I subscribe to the idea that we are part of that pool of public opinion that influences of friends and our neighbor and others, and we ought to be informed, we ought to talk about our views with others, we ought not to push these issues under the carpet and ignore them.
[MUSIC UP & UNDER]
BROOKE GLADSTONE: Thank you very much.
PETER SINGER: A pleasure talking to you.
BROOKE GLADSTONE: Peter Singer is professor of Bioethics at Princeton University and a visiting professor at the University of Melbourne and author of One World: The Ethics of Globalization.
BOB GARFIELD: Coming up, find out what a mental patient, a seller of body parts and a rock have in common.
BROOKE GLADSTONE: This is this is on the On the Media.