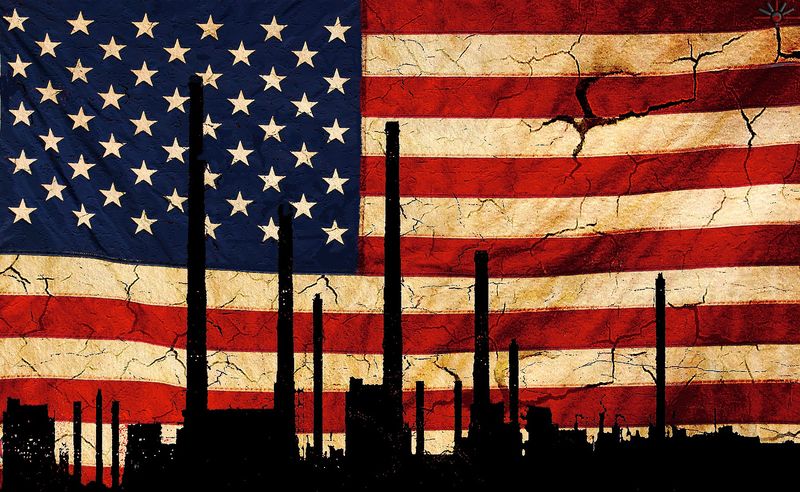 Transcript
BOB GARFIELD: This is On the Media. I'm Bob Garfield.
BROOKE GLADSTONE: And I'm Brooke Gladstone. So, as we just heard, Republicans think Democratic Socialists are all wannabe Chavez Maduro knockoffs but, according to a new study, appropriately titled "The Parties in Our Heads," we don't necessarily know who's in the parties. The study's authors asked people to estimate the size of groups in each party, for example, what percentage of Democrats are black or lesbian, gay or bisexual, what percentage of Republicans earn more than $250,000 a year or are age 65 or older? It turns out, we don't really know.
Perry Bacon is a senior writer for FiveThirtyEight. He wrote about the study for his column Secret Identity. He says there was a time when we assumed some diversity within the parties but now each party presumes a set of beliefs, ethnicities and even locations so extensive and fixed that party affiliation defines us more than almost anything else.
PERRY BACON: A couple of decades ago, the parties were not well sorted. And what I mean by that is you had Democrats who were in the North who were pretty pro-civil rights, you had Democrats in the South who were anti-civil rights, but they were in the same party. We always had racial divides but now the racial divides and the religious divides and the culture divides and the people who are very pro-women's rights are all in one party. And then the people who are more culture conservative are in another party. And that means when you're sitting down having an argument at Thanksgiving about politics, we're not just arguing about taxes anymore, like if the tax rate should be this percent or this percent. We're talking about race and religion and identity and gender, too, and that's why people can't talk about politics with the people from the other side, because they're really talking about these very personal things.
BROOKE GLADSTONE: And, [LAUGHS] as you observed, when you talk about the Thanksgiving dinner table and identity, it reminds me of negative partisanship, which you also talk about in your piece.
PERRY BACON: So what some surveys show is about 40 percent of people in each party, they're in their party not because they agree with their party and like their party but because they really hate the other party. The Republican partisanship is a lot of times driven by hating Obama, and now a lot of Democrats are driven by hating Trump. And you can see how that would create a sort of a negativity cycle that is continuing. And I, and I hope it doesn't extend to the next presidency, too.
BROOKE GLADSTONE: Potentially, it's hatred of the Democrats that keeps many Republicans in the Trump camp, holding their noses but they're sticking with him because the alternative is unbearable.
PERRY BACON: I guess what I would say is people view their partisanship as kind of core to their identity. I mean, Mitt Romney and Donald Trump are very, very different people with very different ideologies. And you recall, Mitt Romney in the campaign said, do not vote for Donald Trump. But most people who voted for Donald Trump, the overwhelming number who voted for Mitt Romney.
What I think should happen is when your party changes positions on issues you care about, you should change parties. What's actually happening is people are reshaping their views around their party, and I think the big example of that being that Republican views on Russia are more favorable than they were two decades ago. And I think you can understand why.
BROOKE GLADSTONE: Two decades ago?
PERRY BACON: You're right.
BROOKE GLADSTONE: You know?
PERRY BACON: Two years ago. [LAUGHS]
BROOKE GLADSTONE: Two years ago, exactly. [LAUGHS]
PERRY BACON: [LAUGHING] Exactly, right. We need to answer a couple of others. A couple of others, I think, are important. We saw in that poll, if you had asked a year ago, would you support a policy that results in parents being separated from their children, that would have been in the 6 percent zone, but I think because it became a position that Donald Trump had, a majority of Republicans have defended it.
BROOKE GLADSTONE: Separating families at the border.
PERRY BACON: If that had been a Barack Obama stated policy, I don't think that would have been very popular.
BROOKE GLADSTONE: Mm-hmm. [AFFIRMATIVE]
PERRY BACON: Once Barack Obama, in 2012, said he was for same-sex marriage, same-sex marriage support jumped among African Americans.
BROOKE GLADSTONE: Mm.
PERRY BACON: So that's another example of -- that tells you that partisanship and what your party leader says, I think, really matters.
BROOKE GLADSTONE: But the point of your piece and the reason why we called you is that Democrats and Republicans are frequently wrong in their perceptions of each other. And you cite the work of Douglas Ahler and Gaurav Sood.
PERRY BACON: Right.
BROOKE GLADSTONE: They had the polling firm YouGov ask American adults to estimate the size of groups in each party and the results were kind of crazy and certainly counterfactual.
PERRY BACON: Right. For example, about 25 percent of Democrats are black. Republicans think about 46 percent of Democrats are black. Republicans think about a third of Democrats are lesbian, gay or bisexual.
BROOKE GLADSTONE: Thirty-eight percent! [LAUGHS]
PERRY BACON: That number percent, that number is like 6 percent in real life.
BROOKE GLADSTONE: It turns out that Democrats are really wrong about Democrats, too! Didn't most of the Democrats polled think that over a quarter of the Democratic Party was gay or lesbian or bisexual?
PERRY BACON: Yes. The stereotypical groups were overestimated by even your in-party. Like Democrats don't understand Democrats but Republicans get Democrats even more wrong --
BROOKE GLADSTONE: Mm-hmm. [AFFIRMATIVE]
PERRY BACON: -- in the flipside of that. I think people don't understand math and numbers. For example, most blacks are Democrats but most Democrats are not black.
BROOKE GLADSTONE: Mm-hmm.
PERRY BACON: And I think that's partly why people struggle with this thing is most -- the overwhelming number of white evangelicals are Republicans but most Republicans are not white evangelicals.
BROOKE GLADSTONE: The parties in our heads are not the parties in real life.
PERRY BACON: Exactly.
BROOKE GLADSTONE: And so, the sorting that seems to rule our heads and also our political media, to a large extent, can be terribly misleading. There are plenty of rural Democrats, plenty of young Republicans, even though Democrats think that Republicans generally are much older than they actually are, and there are evangelical Democrats. You know, I've met them.
PERRY BACON: Whites without college degrees, you keep reading about as the group that is really for Trump.
BROOKE GLADSTONE: Mm-hmm. [AFFIRMATIVE]
PERRY BACON: And that's true. They did vote for Trump. But that's such a big group of the country that a lot of them voted for Hillary, too, despite the media perception of that.
BROOKE GLADSTONE: Mm-hmm. So what is the price we pay for not understanding how diverse the opposite party is or how diverse our own party is?
PERRY BACON: I worry about two things. Let's say if you live in Tennessee, you're white, you're fairly religious, I think the picture you have in your head from the media coverage is, I couldn't join the Democratic Party 'cause no one believes in God there. But that's not really true at all. And if you're a young person who believes in low taxes, there's plenty of young people in the Republican Party but the media coverage doesn't portray that. And I think what is confusing people, there's a perception of the media that we missed the Trump wave because too many of us are in New York and DC. That might be true but I don't think what we're doing now is really the right answer there. I s -- I read a lot of stories.
BROOKE GLADSTONE: Oh, you mean, we shouldn't have the media going out to red districts and saying, have you changed your mind yet? And we shouldn't have big stories in major newspapers that just reaffirm the prejudices of Democrats? [LAUGHS]
PERRY BACON: Yeah. I was looking up the data before I came on here. About 20 percent of people in the Bronx voted for Donald Trump.
BROOKE GLADSTONE: Mm-hmm.
PERRY BACON: I don't think I have ever read about those people, and I would love to hear what they sound like, not because New York is a swing state but because they would not be the kind of rural hillbilly-ish people that are often portrayed as being Trump supporters. Rather than just roll up in small town West Virginia, we could do some polling and have a real sample of people who are Trump supporters. And some of these people work in office parks in suburban DC or live in the Bronx. Donald Trump would not be president without the strong support he got from white rural voters, but he also wouldn't be president if he didn't get most of the people who voted for Mitt Romney who live in --
BROOKE GLADSTONE: Right.
PERRY BACON: -- suburban Denver or suburban Atlanta or suburban Philadelphia. Like, those people are Republicans too but they're not gonna say those things that become a viral quote. They're not gonna say Obama was born in whatever country. They're not gonna make your story go viral in that same way but they might give you a more nuanced picture of what's going on in America.
BROOKE GLADSTONE: Don't you think a big problem is the red and blue way we color states? It renders the large number of rural working class people who voted Democrat invisible and everybody gets tarred in liberal commentary with the same brush.
PERRY BACON: Not just that, I would argue our red and blue state divide leaves people in Houston or Atlanta or Louisville, Kentucky or Columbus, Ohio. You live in a big city but it's not in a blue state, we sort of forget about you. Thirty-two percent of the people in California voted for Donald Trump. This red and blue doesn't reflect just sort of who we are. It's a big complicated country full of people who maybe have the views we don't expect they do but we're increasing this mode, I think, where you're Hispanic and you're from this state, so, obviously, you voted for Hillary. About one-fifth of Democrats are pro-life. About one-third of Republicans are pro-choice.
BROOKE GLADSTONE: Hmm!
PERRY BACON: Think about that. How many times do you hear a pro-life Democratic voice on TV or a pro-choice Republican voice, other than, you know, maybe Senator Collins on TV? So think about that. It's like the parties are making the country seem more partisan and divided than it actually is.
BROOKE GLADSTONE: But partly it's because the party identification is so deep and the reporting is so binary that, you know, those people put in front of the cameras as once-in-a-lifetime oddities and freaks --
[BACON LAUGHING]
-- would later be tarred and feathered. I mean, the fact is there is so much political coverage, to the detriment of other kinds of coverage, and yet it doesn't factor in these numbers. It may cite them from time to time but when it comes to offering opinion or sending out reporters, they're still guided by the stereotypes, and it's not very smart.
PERRY BACON: I think part of it is that if you have a story that has Republicans saying somewhat crazy, somewhat racist things, those stories tend to go viral --
BROOKE GLADSTONE: Mm-hmm. [AFFIRMATIVE]
PERRY BACON: -- and get you more clicks. Since I've been doing political coverage for about 15 years now, and we have more people covering politics than I remember, and I think some of the best work, whether at FiveThirtyEight, some of the work at The Upshot at the New York Times, some of the work at Vox, some of the work that Ron Brownstein at The Atlantic does --
BROOKE GLADSTONE: Mm-hmm.
PERRY BACON: -- some of the work by writers about race and politics like Vann Newkirk at The Atlantic, there is some really sophisticated work but there's also -- there's a lot of stories that reinforce the sort of tribal identities of the parties.
BROOKE GLADSTONE: And the way that the parties take advantage of that simplification, I just think the whole system is rigged to make us stupid.
PERRY BACON: [LAUGHS] I don't disagree with that. And I'm not sure how to unrig the system but I would encourage people who consume media to try to find articles that don't necessarily reinforce your positions all the time. I'm not saying you have to read like Breitbart if you're a liberal.
BROOKE GLADSTONE: Mm-hmm.
PERRY BACON: But I am saying that you should try to click on things that are not the sort of "I hate Trump" and this article is going to prove that he's going down and he's a lying what-have-you. I thought a lot of the best writing about the Obama administration was Ta-Nehisi Coates of The Atlantic, and often he was saying on racial issues Obama was not good enough. I think it's actually interesting criticism on the left often of Democrats and on the right of Republicans --
BROOKE GLADSTONE: Mm-hmm.
PERRY BACON: -- that is actually -- captures a lot of nuance and is often fairly informative. Like, if you read The Weekly Standard, they're not always anti-Trump but they're not always pro-Trump, and it's actually a pretty useful publication to read in this era.
[MUSIC UP & UNDER]
BROOKE GLADSTONE: Perry, thank you very much.
PERRY BACON: Thank you for having me. I appreciate it.
BROOKE GLADSTONE: Perry Bacon is a senior writer for FiveThirtyEight.