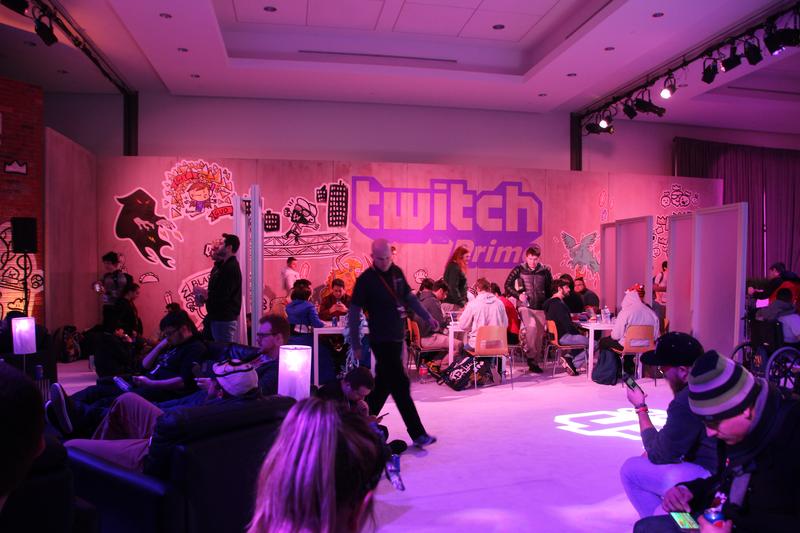 Transcript
BOB GARFIELD: From WNYC in New York, This is On The Media. I'm Bob Garfield.
BROOKE GLADSTONE: And I'm Brooke Gladstone. We start this hour with a meme and ended with a glimpse at a cultural revolution. The meme was on global display in the 38th. minute of last summer's World Cup final. When baby faced French forward, Antoine Griezmann, scored a penalty kick on Croatia.
[CLIP].
MALE CORRESPONDENT: A goal of its age, of its generation. [END CLIP]
BROOKE GLADSTONE: Griezmann danced, holding an L to his forehead. He squatted as he kicked his feet out–Left then right, then left then right.
[CLIP]
MALE CORRESPONDENT: Griezmann dances once again. France leads, once again. [END CLIP]
BROOKE GLADSTONE: To many millions of young internet culture devotees, it was a triumphal allusion to Fortnite Battle Royale. A video game which has garnered some 125 million players and more than a billion in revenue in less than a year.
[CLIP]
MALE CORRESPONDENT: This is one of those viral games that is literally sucking productivity out of schools, out of workplaces--.
FEMALE CORRESPONDENT: With millions of users, from kids to even celebrities like Chance the Rapper Joe Jonas and Steelers wide receiver JuJu Smith-Schuster caught up in the craze.
JUJU SMITH-SCHUSTER: I'm at this party right now and all I'm thinking about is Fortnite. [END CLIP]
BROOKE GLADSTONE: It's a fixation that some talking heads deem excessive.
[CLIP]
FEMALE CORRESPONDENT: The gamers buy a virtual currency which they then exchange for items in the Fortnite shops–outfits, dances–and some of these things can cost the equivalent of $20.
FEMALE CORRESPONDENT: I'm embarrassed to say that, at one point, I watched all of those dances on my computer to see what they were all like. What a waste of time. [END CLIP]
BROOKE GLADSTONE: Says who? Like all of us, she just bashes what she doesn't get. To her, it's just another menacing cultural manifestation inexplicably enthralling an unfamiliar demographic. Happens all the time, as we know.
[CLIP OF FORTNITE].
BROOKE GLADSTONE: The Battle Royale genre is like the Hunger Games. Your goal is to kill off opponents until you are the last one standing. Each match starts with a hundred players parachuting down onto an island where they scavenge for guns, ammo, armour and other resources. It's fast, but not gory. It's washed in shades of blue and green, purple and gold.
JULIA ALEXANDER: Unlike a lot of shooters, it's fun to look at. There's a lot going on in it, kids started playing it on their phones. Adults are playing it on their consoles. Everyone was talking about it. And all of a sudden Fortnite becomes the biggest thing on the Internet.
BROOKE GLADSTONE: Julia Alexander was a senior culture reporter with Polygon.com when we recorded this, now she's a reporter with The Verge. She and her colleagues have chronicled myriad manifestations of Fortnite fever, and the complicated politics surrounding a game that has drawn more than half a million viewers online simultaneously. That live streaming, that simultaneity seems to be a crucial thing. Fortnite is not only fun to play it's fun to watch and watch–and watch.
JULIA ALEXANDER: They really want to watch someone who is extremely good at what they do. Someone like Ninja.
BROOKE GLADSTONE: An epic player with an antic sweetness, congenial patter and a vast online community to whom he constantly talks.
[CLIP]
TYLER BLEVINS: Oh my.
MALE CORRESPONDENT: Stop.
TYLER BLEVINS: It looks so clean dude. Let's go. [CLIP UNDER]
BROOKE GLADSTONE: Ninja AKA's Tyler Blevins. Stick thin, pink haired, 27 years old Fortnite master and an early adopter of Twitch–the Internet's biggest live streaming platform. A camera fixed on his face makes his gameplay personal. You can't help but celebrate his wins or share in his disappointments.
[CLIP]
TYLER BLEVINS: No! Trap. Oh my god, he put a trap there? Who puts a trap there? [CLIP UNDER].
BROOKE GLADSTONE: And, you can comment on the game or anything else in a chat stream running down the side of the Twitch screen. If you donate to Ninja on Twitch, right then and there, he'll respond to your comments and questions as he's playing–for instance, offering candid advice about love and grow up.
[CLIP]
TYLER BLEVINS: You just need to be like, 'I really feel like I'm trying--I'm putting in more effort in this relationship than I feel like you are.' Be like, 'I just want to make sure that you're just as invested in as I am.' Don't think so lowly of yourself that you think you can only play video games and you can't succeed in something else. All you have to do is put time and effort into it. I guarantee you if you stop playing video games as much as you are then you won't be declining in school and you'll feel a lot better. [END CLIP]
BROOKE GLADSTONE: His twin gifts of dexterity and charisma have made him the most recognizable face of Fortnite and Twitch. A champion of the game and the platform and of young boys everywhere–also very rich.
[CLIP]
MALE CORRESPONDENT: Some Fortnite players who stream their games online like Ninja made up to a half a million dollars a month from subscriptions and endorsements. [END CLIP]
JULIA ALEXANDER: Ninja became the biggest streamer, to the point where artists like Drake were actually messaging him on Instagram and saying, 'Hey can we hop on and play together. I really want to play, I want to hang out on Twitch.' Their stream, which happened at like midnight, pulls in like 630, 640,000 concurrent viewers.
BROOKE GLADSTONE: Wow.
JULIA ALEXANDER: Sets a new record.
BROOKE GLADSTONE: Thanks to the Drake bump, Ninja now reaches 13 million followers on Twitch. But our show this week isn't about Fortnite or Ninja. It's about the wider, weirder Twitch-a-verse. This week we're re-airing hour to reairingare our devoted to twitch. It first aired last summer. So we've made some updates where needed. You don't just get to talk to your gaming heroes in real time. You get to talk to all sorts of people in real life. The I-R-L precinct of Twitch who live stream their pranks, binges, rages and rambles via their cell phone cameras to you–for connection and for cash. In an age of increasing social isolation, Twitch seems to offer an unfiltered human experience. The streamers and their watchers, especially those with dollars to spend, can be kind or cruel. You can yank the streamers' strings for money. It's a potent entertainment. So this week's hour is devoted to Twitch.
JULIA ALEXANDER: I think what people really like about it, what I liked about it is it creates this para-social relationship.
BROOKE GLADSTONE: The term was coined to talk about an audience's lopsided connection with TV stars. It's an intimacy --
JULIA ALEXANDER:-- times a million with Twitch streamers because they're talking to you about their relationship problems, their financial problems. They're talking to you about their anxiety and their highest moments. So people watch these streamers because they really think they know them.
BROOKE GLADSTONE: Take the poignant character arc of Twitch streamer Dr. Disrespect
JULIA ALEXANDER: Yeah, a very interesting man whose real name is Guy Beahm, lived in California. He's a character pulled out of a 1980s Wrestlemania match --
BROOKE GLADSTONE: Mm-hmm.
JULIA ALEXANDER: --thrown onto Twitch and playing video games. Onstream he wears a fake mustache. He wears sunglasses. His whole shtick is based around his arrogance and his narcissism.
BROOKE GLADSTONE: Mm-hmm.
[CLIP]
GUY BEAHM: The athleticism, the maneuvers, the outstanding positive attitude on a daily basis, this is why I'm a successful video game machine in the online gaming community. Ladies and gentlemen, you are looking at the best. [END CLIP]
BROOKE GLADSTONE: Dr. Disrespect embodies one of the great contradictions of the gaming world. His stream seems to satirize boneheaded masculinity, and yet, he suggests that his winking self-regard invites his community to expose their fragility, their real fears. Accepting the 2017 Esports industry award as Streamer of the Year, he said--
[CLIP]
GUY BEAHM: I get a lot of messages, people that deal with suicide, people that have fought in the war, people that are dealing with cancer, and I realized that I provide an outlet for a lot of people that are dealing with a lot of hardships, and it makes me proud.
CROWD: [CHEERS] [END CLIP]
BROOKE GLADSTONE: A month later, Doc flipped his script and exposed his own pain–and shame.
[CLIP]
GUY BEAHM: As you guys know, I have a, a beautiful family and a wife and kid, and I want to be transparent that I've been unfaithful. [END CLIP]
BROOKE GLADSTONE: As he confesses–you can find the video on YouTube–the Twitch chat mourns with him. Alongside his face, flows a cascade of condolences and frowny-face emotes, the Twitch version of emojis.
[CLIP]
GUY BEAHM: Uh, I'm gonna take time off to focus on my family and I apologize to you guys, my sponsors and Twitch. This is not who I am. It's not what I represent. That's it. [END CLIP]
BROOKE GLADSTONE: Two months later, he staged a comeback, pulling in at least 30 grand in new subscriptions upon his much hyped return. Genuine or phony or half and half, that kind of exposure in real time is found all across Twitch, layered on any number of video game universes. In a recent Fresh Air interview, film director and YouTube star Bo Burnham told Terry Gross that after watching hundreds of hours of vlogs made by kids, he came to understand that boys tended to talk about video games and girls tended to talk about their souls. After watching hours of Twitch, I'd argue that some streamers and viewers use video games to talk about their souls.
[CLIP]
REVEREND MATT SOUZA: Put a five in the chat, please, if you've ever heard or played the game Fable. Now, Fable was such a good game. [END CLIP]
BROOKE GLADSTONE: Reverend Matt Souza of GodSquad Church, what the Washington Post says may be the world's first online-only church for video gamers.
[CLIP]
REVEREND MATT SOUZA: So I got my spells, I got my weapons, but one thing that was so unique was you got to develop your character's character. One of our five core values here at GodSquad Church is learning to have integrity as individual gamers here in the gaming community. [END CLIP]
BROOKE GLADSTONE: The gaming community, the life blood of Twitch, is about connection in a virtual house, in para-social relationships that exert real pull–even if they're almost entirely lopsided. You need only to look to the Twitch gold rush to see how powerfully it resonates. Twitch attracts over 15 million unique daily viewers and because Twitch chat is both in-your-face personal and anonymous, it can also be a magnet for bottom feeders of the kind that prompts anxious analysis from legacy outlets like ours. And it's certainly true that a sizable share of Twitch contributes to the same primordial soup that spawned the troll army that terrorized women in the game world, the same soup that has nourished elements of the alt-right. But it's not all bad.
JULIA ALEXANDER: There are a lot of female gamers who are really happy on Twitch but there's a large part of Twitch that ties into Gamergate and it's like a large part of that ties into then federal politics. After Trump got elected and all these alt-right things were popping up. Ezra Klein at Vox was like, 'man, this connection to videogames, who would've known?' And my boss, who I think was on the show, Chris Grant, he's like, 'no, we told you--
BROOKE GLADSTONE: Haha
JULIA ALEXANDER:--that there's a fringe culture haha.
BROOKE GLADSTONE: But less fringe with each passing day. The Twitch platform, so live and so intense, can be whatever each user decides to make it–including a boys' club as Ninja has implicitly stated by refusing to stream with female gamers as a matter of policy.
[CLIP]
TYLER BLEVINS: I try not to play with females, man, just because of the image it presents. It's kind of just, like, why would I want to even risk that image, right? Do you feel me? [END CLIP]
ALLEGRA FRANK: If you are seen talking to a woman or playing with a woman, people are very quick to start making rumors, oh, are they flirting, are they dating? And because he's in a very loyal marriage, as he says, he doesn't want to be associated with any of those rumors.
BROOKE GLADSTONE: Allegra Frank, Polygon news editor, recently reported on Ninja's exclusionary policy. That men and women can't play a game together on Twitch's most popular stream," she says, "not only denies female gamers access to an enormous audience, it sanctions an attitude that is as pernicious, or at least as Mike Pence-ian, as it is old.
ALLEGRA FRANK: It does inherently suggest, 'oh, women are sexual objects, you should not be seen with a woman who isn't your wife' in a public setting essentially is going to influence these, these younger viewers to say, yeah, that makes sense, of course, he's just being a good guy.
BROOKE GLADSTONE: As a prominent and persuasive teenage boy whisperer, Ninja could play an active role in shaping our culture for the better.
[MUSIC UP & UNDER]
ALLEGRA FRANK: Twitch connects people in such an unprecedented way that we're still trying to understand it and I want people to start to see themselves as the role models that they often are for this generation. It's time to really just stand up and take responsibility for what you're doing and share that with people who need it, marginalized people.
BROOKE GLADSTONE: Four years ago, Twitch already was a peak source of this country's internet traffic. We didn't notice. We finally have because this is really new, communication, one to many and many to one for free or a nominal fee, with champions and with ordinary people. The intense buzzing of a hive mind, it's powerful. Streamers and viewers say it feels realer than real life, and maybe that's because now there's virtually nothing that separates the two. Now, that's entertainment.

BOB GARFIELD: This is On the Media.