The Uncertain Future of Speech on Twitter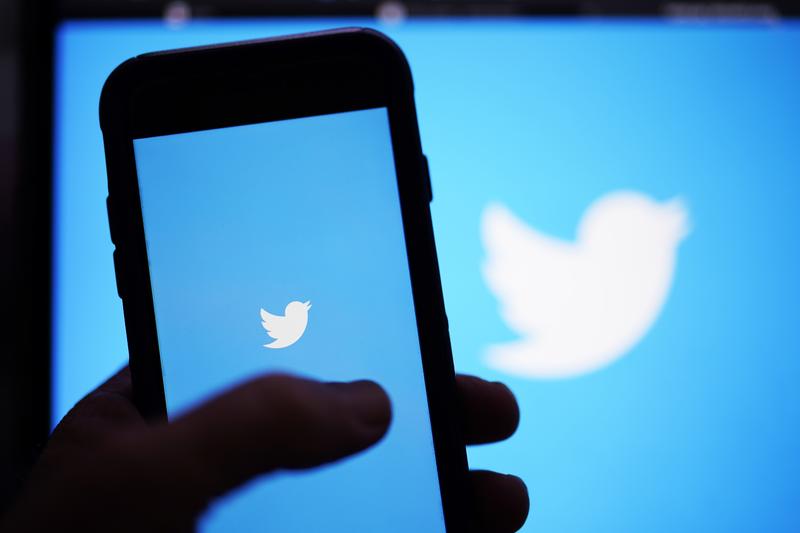 Transcript
ELON MUSK I use my tweets to express myself. Some people use their hair. I use Twitter.
MICAH LOEWINGER This week's number one trending topic was the announcement of Elon Musk's potential purchase of Twitter. The app. many of us have come to call: the hell site.
ELON MUSK Twitter's war zone. Somebody is going to jump in the war zone. It's like, okay, you're in the arena. Let's go.
MICAH LOEWINGER From WNYC in New York, this is On the Media. Also on this week's show, how to build healthier digital spaces by taking lessons from urban design.
Speaker 3 In our physical civic space. We were there very little of that space for walking up to strangers and arguing with them about politics. And that's that's probably good. [LAUGHS]
MICAH LOEWINGER Also, Facebook's new name Meta, and its newly envisioned direction are derived from a popular science fiction novel. But Zuckerberg is not the first tech-bro to borrow from the genre or miss the dystopian message.
Speaker 4 They read the books for the gadgets. It's like reading Playboy for the articles.
MICAH LOEWINGER It's all coming up after this.
[END OF BILLBOARD]
MICAH LOEWINGER From WNYC in New York, this is On the media. I'm OTM correspondent Micah Loewinger holding down the fort this week for Brooke Gladstone.
MICAH LOEWINGER A few weeks go, we all got word that the richest man on earth had taken an interest in one of the Internet's biggest forums.
[CLIP]
NEWS REPORT Elon Musk is joining the board of directors. Twitter making that announcement today after Elon Musk bought a 9% stake in the San Francisco company. [END CLIP]
MICAH LOEWINGER Some analysts looked into their crystal balls and warned that there would be more to come.
[CLIP]
NEWS REPORT This is just the appetizer. Ultimately, we believe that he will have an active stake, you know, probably over the coming weeks and months. [END CLIP]
MICAH LOEWINGER And and this week, those prognostications came true. Elon Musk skipped hors d'oeuvres and bought the restaurant.
[CLIP]
NEWS REPORT After weeks of uncertainty, Elon Musk struck a deal to buy Twitter at a price of roughly 44 billion bucks.
NEWS REPORT But the question is: What's he going to do with it? [END CLIP]
MICAH LOEWINGER We'll get to that question in a second. But first, why would Musk spend 44 big ones on a company that spent 16 years struggling to turn a profit? A site with fewer users than Facebook, Instagram, YouTube, TikTok and Snapchat.
ANAND GIRIDHARADAS It is not that every American standing in the supermarket line or dropping their kids off at school and hanging around a bus stop is on Twitter at all times. On the contrary.
MICAH LOEWINGER Anans Giridharadas, author of Winners Take All: The Elite Charade of Changing the World.
NEWS REPORT But what Twitter does have is an incredible influence over the journalistic output of the world over political leaders and political communication, particularly in elections. So it is a in some ways, an influencer of influencers.
MICAH LOEWINGER The world's wealthiest man is buying Twitter because Twitter is power. And Twitter is power in part because we in the media obsess over it and amplify what we see there. Which is why I've always found it bizarre when talking heads repeat this mantra.
[CLIP MONTAGE]
NEWS REPORT And Twitter is not real life.
NEWS REPORT It's not.
NEWS REPORT I mean, breaking news it's not real life.
NEWS REPORT Twitter is not real life.
NEWS REPORT Twitter is not real life.
NEWS REPORT And Twitter isn't real life. [END CLIP]
MICAH LOEWINGER Granted, the loudest voices on Twitter don't often represent the views of moderate voters in battleground states, which is how the mantra originated.
ERIKA D. SMITH But that idea that Twitter is not real life downplays a lot of the things that have started on Twitter that have become very much real life movements.
MICAH LOEWINGER Erika D. Smith is a columnist at the Los Angeles Times. Her latest piece is titled With Elon Musk in Charge, It's the Beginning of the End for Black Twitter.
NEWS REPORT Black Lives Matter. That's something that in a lot of ways began as a hashtag on Twitter, and another one is #OscarsSoWhite, which started as a hashtag. And it really had an impact on talking about diversity within Hollywood and talking about who does and doesn't get to choose that message. The other one is MeToo talking about sexual harassment and the treatment of women. That's a movement that was started by a black woman and became popular on Twitter. So I think we say Twitter. Is it real life? It negates and pushes aside the way that social media really absolutely does affect real life.
MICAH LOEWINGER The point is how Musk chooses to change this app. Whether it will continue to be a wellspring for culture and social movements will affect all of us. And we won't know until the ink dries on the deal. Musk and Twitter technically have until October 24th to make it official. Though, he's given us some clues.
[CLIP]
NEWS REPORT Elon Musk breaks his silence on Twitter after acquiring the social media platform. There you're taking a look at the tweet. It says in part, Free speech is the bedrock of a functioning democracy. And Twitter is the digital town square where matters vital to the future of humanity are debated. [END CLIP]
MICAH LOEWINGER The trouble with reading into his comments is that he delights in screwing with people and pushing their buttons. In other words: he's a troll.
[CLIP]
ELON MUSK I use my tweets to express myself. Some people use their hair. I use Twitter.
INTERVIEWER Well, but you use your tweeting to kind of get back at critics. You kind of have little wars with the press.
ELON MUSK Twitter is a war zone. If somebody is going to jump in the war zone, it's like, okay, you're in the arena. Let's go. [END CLIP]
MICAH LOEWINGER So which is it Elon? A war zone or a town square? The problem is that he doesn't appear to see the difference. But in the world of social media, there's an essential one. NBC's Ben Collins.
BEN COLLINS Free speech is the fundamental principle of this country. But moderation is different than free speech. And moderation is hard. It's extremely hard. In fact, it's an art, not a science. It's an unwinnable game. And he just got the worst job in the world.
MICAH LOEWINGER As we all know, free speech in this case doesn't refer to the First Amendment, which only protects us from government censorship. Twitter is a company, which is why it could enforce its rules concerning misinformation against Donald Trump and Alex Jones, whose accounts, by the way, could be reinstated.
[CLIP]
CHARLIE KIRK We're going to go back to the platform now that it's under new management, with new promises for free speech protections. [END CLIP]
MICAH LOEWINGER That's far right pundit Charlie Kirk, who elected to leave Twitter after he was suspended last month for misgendering United States assistant secretary for health: Admiral Rachel Levine, a trans woman.
[CLIP]
CHARLIE KIRK And I'm just thrilled about this. This is the this greatest show on earth to see the world's richest man fight for speech in the West. [END CLIP]
MICAH LOEWINGER Actually, it's not. We've seen this show before. So many times.
NATALIE WYNN At first I wasn't immediately all that alarmed because, I mean, Twitter has always been owned by one or a series or a kind of panel of somewhat sinister people. So, you know, I was thinking, well, is it worse than Facebook being owned by Mark Zuckerberg?
MICAH LOEWINGER Natalie Wynn is the mind behind Control Points, a left wing YouTube channel. This latest round of free speech discourse reminded me of her 2017 video essay about why basic rules around moderation actually enhance free speech, a point she illustrates with an episode from the sitcom It's Always Sunny. In Philadelphia.
NATALIE WYNN It's about four, sort of morally worthless people who run a bar together. People often describe it as Seinfeld on Crack.
MICAH LOEWINGER Specifically. Season two Episode nine titled" Charlie Goes America All Over Everyone.
NATALIE WYNN The premise of the episode is that I guess Charlie and Dennis have a dispute about whether their bar is going to allow smoking. Charlie's argument is he works there...
[CLIP]
CHARLIE You know, if you want to smoke, you should have to take it outside.
DENNIS Oh, it's a bar.
NATALIE WYNN And Dennis's argument is that this is America. He's got freedom. He should be able to blow smoke anyone's face he wants.
[CLIP]
DEE There's smoking bans in a lot of states now.
DENNIS Yes. And it's completely un-American.
MACK If you don't like smoke, then don't come into the bar. [END CLIP]
NATALIE WYNN Dennis and Mack decided to turn their bar, Paddy's into...
DENNIS The most American bar in all of America. A place of absolute freedom.
FRANK With no gambling restrictions. [END CLIP]
NATALIE WYNN Anything goes. We're going to have women taking their tops off...
[CLIP]
CHARLIE You girls went wild! Way to go. [END CLIP]
NATALIE WYNN And to them they view it as simply as removing of restraints. We'll have no rules, and then everything that we want to do, we'll get to do. That's the kind of logic. I think that's the kind of logic a lot of people have when they advocate for no restrictions, no rules. But of course, what ends up happening is that you're not the only one then who has no rules. And so...
[CLIP]
CHARLIE That could be bit of a problem back there though
NATALIE WYNN The gambling ring gets out of control. People are betting their fingers.
FRANK Do we have enough sharp knives?
MACK What?
NATALIE WYNN People are playing Russian roulette.
MICAH LOEWINGER The bizarre milk drinking.
NATALIE WYNN The McPoyles.
MICAH LOEWINGER Yeah. They're like an incestuous family. And they also want to cash in on the no rules space to manifest their own dream of making out with each other.
[CLIP]
McPOYLE Did you guys have a anything goes type situation here? We get a couple of glasses of milk.
MACK What? No. [END CLIP]
NATALIE WYNN Everything was a nightmare, and so they decide that they have to introduce maybe a few rules.
[CLIP]
DENNIS I think we gave people too much freedom.
MACK Yeah, you're right, man. I'll call the cops.
DENNIS No, no, no we can't call the cops. That's admitting failure.
MACK Dennis, we gave people too much freedom. That's the problem. All they do is exploit it. [END CLIP]
MICAH LOEWINGER But of course, Frank, who's played by Danny DeVito, he sort of holds them to it.
DENNIS Listen, Frank, if you can keep those guys as far jammed into that corner as possible.
FRANK Segregation! That's segregation. That's not what this is all about. America is a melting pot.
MACK It might be good to set up some boundaries.
FRANK Boundaries? [CONTINUES UNDER]
MICAH LOEWINGER What about freedom? You guys are cop outs. Come on.
FRANK Sounds like it's coming right out of Stalin's mouth.
MACK Stalin's mouth? That is not what we're saying. [END CLIP]
NATALIE WYNN Yeah, rules. That doesn't sound very American.
MICAH LOEWINGER But of course, as they're bar Paddy's is kind of becomes this no rules cesspool freak show the pretty ladies don't really want to hang out there anymore.
NATALIE WYNN Yeah, the fantasy ambiance that they have in mind, where they're the ones in control, where they're the ones whose desires are being met, where women are just showing up to please them. That turns out not to be the ambiance – the mood that you set when you create an anything goes space. Instead, you attract whatever type of person is attracted to a bar that's billed as anything goes. And I really do think that this kind of parallels discussions of platform moderation. That's really what we're talking about here when we're talking about free speech. We're talking about platform moderation. And I think if you look at the platforms that have billed themselves as free speech platforms, where anything goes well, what you get is interestingly, not anything goes is not everyone being represented well. It's hate speech and pornography. To put it short.
MICAH LOEWINGER Or. In some cases, just an expression of an ideal conservative space that isn't really committed to free speech. Like I think, for instance, of Truth Social. Trump's social media app. They don't allow pornography there. The terms of service don't allow harassment or even making fun of Trump. I mean, that's not free speech. That's just a conservative forum, basically.
NATALIE WYNN Right. Well, almost anyone who creates a platform wants to create a platform where they're going to feel comfortable. I don't consider myself someone who believes pretty passionately in free speech. I believe in the vital importance of being able to speak truth to power. I believe in the value of dangerous ideas. I believe that artists should be able to experiment, to challenge, to offend. I think it's actually pretty sinister that so many platforms because of SESTA/FOSTA have basically just decided to remove all sexual content. I'm against that. I would say that my experience on Twitter, I probably blocked 10 to 20 people a day. I mean, people are very, very abusive to me. People do say a lot of transphobic things to me on there. The current moderation doesn't protect me from that, and nor do I really expect it to. But I also think that without restrictions against bullying and harassment, for example, the platform becomes unusable very fast.
MICAH LOEWINGER I remember I spoke to Frederick Brennan, who was one of the admins of 8Chan, who has since kind of had a pretty massive about face. And he told me in 2019, he said I was kind of aware of the political arguments that image board users make about free speech. You know that it's all just about the marketplace of ideas and the best ideas fall out. As 8Chan's admin, I never saw any good ideas fall out. I just saw each community getting more and more extreme in their rhetoric. 8Chan was as good a free speech experiment as we're probably going to get for a long time.
NATALIE WYNN Yes.
MICAH LOEWINGER And I'm not sure what Elon Musk's version of this experiment could possibly lead to a better outcome.
NATALIE WYNN I do think that looking at 8Chan is a pretty good case study in what happens when you create a "okay, let's just let people say anything." People are posting child pornography to this website on a fairly frequent basis. You know, the only people who end up using this space are kind of socially isolated, angry at the world white boys in their early twenties or late teens who enjoy the feeling of power that comes with being able to say racist things. And I think that's not a space that most people want to use.
MICAH LOEWINGER What is Twitter at its best? I mean, I know everyone kind of likes to make fun of Twitter, but a lot of us use it and a lot of us use it a lot. It's addictive. Sure. Like so many other apps. But it seems to offer something when it's going right.
NATALIE WYNN One reason for all the freaking out about cancel culture, I think on Twitter is kind of the first place that a lot of white people truly had to reckon with black people talking back to them in America. Even if you are someone who you know, some of your best friends are black and you go to a workplace and there's end that's diverse. Like, there are social factors in those situations that prevent people from speaking their mind to you because you have power over them and they don't want to make you mad or because for various reasons they don't want to deal with the fallout of being the black person who's criticizing something a white person says. That's a risky thing to do in the offline world. But with Twitter, there's this kind of equality of almost being able to read other people's thoughts. This is a really horrible example. But like watching these videos of police misconduct or outright brutality, they get posted there so often. I feel like because you're seeing through a phone held by a black teenager, it's like you're seeing through their eyes. You're seeing the way the cop looks at them and the way that they're being treated. It's this very direct kind of experience of being put in someone else's place that I think for a lot of white people was absolutely mind expanding. I also think that the discomfort of having to parse a wide diversity of experiences and opinions is a healthy discomfort. And I am sort of grateful for the effect that it's had on me in terms of making me a bigger minded person.
MICAH LOEWINGER I want you to help me connect Twitter to the analogy that we used at the top. Who are the sort of fantasy users like the pretty ladies who are going to go wild in the bar?
NATALIE WYNN Well, I think for a lot of conservatives, the fantasy is that it becomes a kind of conservative, dominant app where anti-vaccine and COVID denialism is rampant. Where masks don't prevent diseases, where you can bully trans people with no limits on what language you use. I know it sounds like I'm fixated on trans people being bullied, and maybe some people will think that's because I'm too sensitive. I promise you, it's not because of that. It's because they're fixated on it. In the last week, Musk tweeted this meme, referencing this clip on Joe Rogan, where one guest argues basically that Twitter has a left wing ideological bias that manifests in a rule against misgendering trans people. The point is, oh, we should be able to misgender trans people. It's an important thing for them. Why is it an important thing for them? I honestly can't imagine.
MICAH LOEWINGER I have a guess. The writer Ryan Broderick, who has a substack called Garbage Day, has this thesis, which is that a right wing social media app cannot truly thrive and that it will never be a viable business. Truth, Gab, Parler, Gettr. All these things have not gone mainstream. And the thing is, you can create a space for conservatives, but it's not any fun for conservatives unless there are liberals there for them to attack. Trumpism, being an inherently reactionary movement requires some other to go after, and that is the central political expression of it.
NATALIE WYNN I think that's probably right. If we're talking about the analogy to the Fantasy Freedom Bar, they want a space where they can dunk on the libs without restraint. But if there's no libs to dunk on – but where's the fun in that?
MICAH LOEWINGER Natalie, thank you very much.
NATALIE WYNN Yeah, thank you for talking to me.
MICAH LOEWINGER Natalie Wynn is the creator of the Contra Points YouTube channel. Her 2017 video essay is titled Does the Left Hate Free Speech Part 2.
[CLIP]
DENNIS I don't understand this.
MACK McPoyles. McPoyles everywhere, dude. Girls don't want to go wild in this environment. Not even for T-shirts. [END CLIP]
MICAH LOEWINGER Coming up. Building safe spaces on the Internet. This is On the Media.