Twitter Takes On Public Media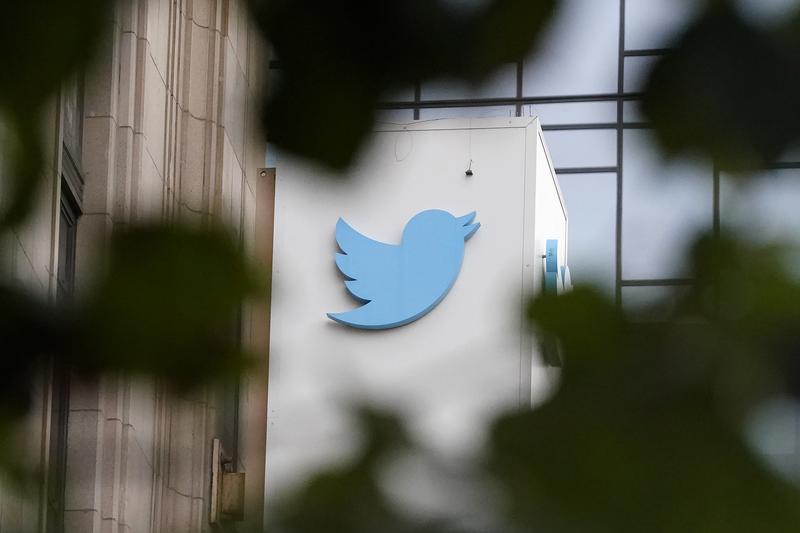 Transcript
BROOKE GLADSTONE This is On the Media. I'm Brooke Gladstone. The collapse of Twitter has been prophesied for a while, more so since Elon Musk took the reins in late October. But this week felt a little different.
NEWS CLIP NPR says it's leaving Twitter.
BROOKE GLADSTONE This comes after Twitter labeled NPR's account as state affiliated media last Tuesday.
NEWS CLIP A designation traditionally that's been reserved for foreign media outlets that represent the official views of the government of those countries like Russia's Aarti or China's Xinhua.
BROOKE GLADSTONE Then this week.
NEWS CLIP That was changed to, quote, government funded media.
JOHN LANSING It essentially challenged the credibility of our content, and that's just something that I'm unwilling to compromise.
BROOKE GLADSTONE NPR's CEO and President John Lansing.
JOHN LANSING It's really kind of a red herring to call out the revenue because it's not the issue.
BROOKE GLADSTONE The label itself is inaccurate. Less than 1% of NPR's annual operating budget comes from the Corporation for Public Broadcasting and Federal Agencies. Most of the organization's funding comes from corporate or individual sponsors. Twitter gave the BBC the same label, although that was changed this week to publicly funded media, which John Lansing would prefer. But as I write this, Twitter hasn't offered that option to NPR, and it's not clear that would matter now.
JOHN LANSING The issue is whether the revenue is influencing the editorial decision making of the news organization. And we are very serious about walling off any outside influence from money or otherwise from our editorial decision making.
BROOKE GLADSTONE But even before NPR made its exit, local public radio stations were dropping off one by one.
MIKE SAVAGE We just don't think it's a viable platform for news content anymore.
BROOKE GLADSTONE Mike Savage is the director and general manager at WEKU, the public radio station serving Central and Eastern Kentucky. It's also an NPR member station, as is our producing station WNYC. WEKU left Twitter a few days prior to NPR.
MIKE SAVAGE This is potentially a watershed moment for journalistic organizations to decide which platform is appropriate for their news. My concern is that you've got a whole group of people who are not aware of public radio world, and they may stumble across something on Twitter that's news related and not be familiar with WEKU or another station or even NPR, and that the label immediately causes them to pass judgment and pass that over. Our content is journalistically accurate, but if every time somebody looks at it and there's a label that is there that's not vetted, that's not correct. It's unfair. It just creates a problem.
BROOKE GLADSTONE After NPR's announcement, Musk tweeted, quote, Defund NPR and several more member stations decided to leave Twitter as well. WBUR in Boston. KUOW in Seattle. WECA in Pittsburgh. And KUNR in Reno, just to name a few. On Thursday morning, PBS followed. Zoe Schiffer is the managing editor of Platformer, an investigative newsletter on the tech industry in Silicon Valley. She's been following Twitter closely since Musk's purchase last fall. Welcome to On the Media, Zoe.
ZOE SCHIFFER Thank you so much for having me.
BROOKE GLADSTONE We posted on the on the media Twitter account about NPR's exit from the platform, and one user responded by saying, I understand this the government funded media label is unconscionable. But NPR's accounts on Twitter have long been my principle source of news. And you said you're concerned about the large number of people who now get their news from Twitter. Do we know how many people there are?
ZOE SCHIFFER I think that the latest survey that I read from Pew Research was that 23% of Americans use Twitter and roughly seven in ten users say they get news on the site. Mm hmm. So that's a pretty considerable portion. At the same time, I think part of the reason that Twitter has had staying power, even when people have declared it dead month after month, is the fact that the media simply cannot get off Twitter. And so I do think it's quite significant that NPR in particular is no longer going to have a presence on the site.
BROOKE GLADSTONE That's not going to be affecting Twitter's bottom line at all. Right.
ZOE SCHIFFER And not in the sense of NPR leaving the platform, having a direct result on the company's ability to function. But I think when we think about the end of Twitter, we're really not thinking about the platform going dark all of a sudden because of some massive technical failure. We're thinking of it becoming less relevant over time, and we think of that in a few different facets. One, you as a user log in and your for you page is just less relevant than it used to be. But two if major media outlets are no longer on the site, the site becomes much less useful. Twitter, in a lot of ways has lagged behind the other big tech platforms in terms of user growth. But when we look at who is on the platform, the importance of the people there is really part of its magic. It was kind of a who's who of power players across media and politics and sports. So when those people abandon the platform and go to other platforms, I think that that has real implications for Twitter.
BROOKE GLADSTONE NPR has close to 9 million users on Twitter. Do you think NPR will suffer from its departure?
ZOE SCHIFFER Robbie Allen, tech reporter for NPR, said that less than 2% of NPR's traffic comes from Twitter. So it's always been more beneficial to individual reporters than news organizations as a whole. I think as a reporter, you can really build a brand on Twitter. But NPR's brand doesn't necessarily need that same sort of attention. It has a lot of different ways to reach people and a lot of name recognition beyond Twitter as a platform. For journalists, it's very important for kind of building your personal brand. If you wanted to be seen by your peers in the media as someone who was breaking news, you were breaking that news often on Twitter. And I don't think we have a real viable alternative yet. That said, there was increasingly tension between the journalists' desire to break news on Twitter and a news organizations desire to actually draw eyeballs to their website.
BROOKE GLADSTONE There was a lot of press some time back when Musk decided to sell verified status. That was kind of a badge that signified you aren't a bot or a fake account and that in fact you're kind of important. Here's what Musk told the BBC about yanking that status from the New York Times.
ELON MUSK I must confess some delight in removing the verified video times. That was that was great. Anyway, they're still alive and well.
BROOKE GLADSTONE There seems to be some unabashed spite in his selected targets. What did he have against The Times or the BBC and NPR? Most other media outlets haven't had their verified status revoked, even though they haven't paid up.
ZOE SCHIFFER He keeps pushing back the deadline for when badges will be revoked. And it's it's kind of happened haphazardly so far. Elon Musk, like many leaders in Silicon Valley, has a large amount of animosity towards the media in general. And a lot of that animosity is directed at the New York Times. This is a debate that goes way beyond Elon Musk and really has to do with the fear that venture capitalists and other tech leaders have, that a single New York Times article, kind of a hit piece, as they would call it, can bring down an entire organization that, according to them, is doing really good work. And maybe the CEO just like made a little mistake. And I think that that fear has driven a kind of war on the media. We've seen organizations like Andreessen Horowitz, a very prominent venture capitalist group, say that they're going to start up alternative news websites. There's been little success so far in those ventures. But I do think there's this feeling of like, hey, we don't need you and we don't want you and we don't want people from our organizations or the companies that we fund to even speak to the media.
BROOKE GLADSTONE I don't think any news organization has the power to bring down a mogul on the basis of a little mistake. It might have the power to open up investigations and prove incredible wrongdoing.
ZOE SCHIFFER The way that we find out about wrongdoing at a company is almost always from the employees themselves. Those are the people who for years have seen bad behavior on the part of executives and have often tried unsuccessfully to bring that to light internally and as a last ditch effort they speak out and an organization is forced to change and change in positive ways. And we've seen what happens when the tech press in particular is too fawning. But I think from the perspective of Musk and his peers, there was an overcorrection after Theranos. According to them, people were looking for hit pieces. Musk said during the BBC interview that he's constantly being pummeled by the media. Now, when you are the person with the biggest megaphone on Twitter and the person who is able to literally reconfigure that megaphone to make your voice always the loudest. We as journalists have a responsibility to report on what you do and why.
BROOKE GLADSTONE I read that Musk has an army of fans out there looking for unfavorable coverage of their hero so he can retaliate more effectively. Is that true?
ZOE SCHIFFER I've seen this play out in the Community Notes forums. So Twitter has a tool that's supposed to kind of crowdsource fact checking. And so you see it show up underneath tweets. If they contain false or misleading information, there will be a little note saying, hey, this tweet is incorrect and here's why. And that information comes from volunteer organizers who kind of in a Wikipedia style fashion fact check information on the platform. What we've seen since he took over is that a small army of fans has sprung up in the Community Notes forum and really looks for articles that are critical of him and tries to correct what they see as errors in even legitimate reporting. It's not always successful because there are enough people in the forums who I think are legitimately trying to use community notes in the true fact checking sense. That said, we have seen news articles that were legitimate, that were supposedly fact checked, but the fact check is actually incorrect. And I think that just goes to show that the level of news literacy that you need to read Twitter with a critical lens, the bar for that is getting higher and higher. You can't just look at a tweet or even look at a fact check and trust that what you're seeing is the truth. And this brings us back to the state funded media question.
BROOKE GLADSTONE Just last week, a group of journalists with large followings on Twitter came out against the app after Twitter decided to make it harder for users to find and view links to substack. It's a newsletter service that many freelance reporters use, but also smaller organizations. But they rely on Twitter often to share their work and grow their subscriber base. So Twitter made it harder by blocking access to something that's called an API, which stands for Application Programming Interface.
ZOE SCHIFFER Yes. Substack on April 5th announced that they were creating a Twitter competitor called Notes. The day after that happened. Twitter started taking steps to limit the interaction between the two platforms. So first off, Substack writers used to be able to embed tweets in their stories. They were no longer able to do that. Then all of a sudden people couldn't interact with Substack's actual corporate Twitter account in the same way. This is extremely unusual. I had a scoop last month that Twitter was suppressing the corporate accounts of various competitors, including many of Tiktok's corporate accounts and Instagram's, and now Substack is part of that list. It's not unusual for organizations to be preferential to content that creators make on their platforms. So, for example, Instagram rewards you for posting reels and it kind of demotes your content if you're reposting Tiktoks to Instagram stories. But actually being vindictive and taking steps to limit a corporate account. It's unique to Elon Musk, and it resulted in very prominent substack writers to abandon Twitter overnight.
BROOKE GLADSTONE Now, like with the verified status, he wants to charge for access to the APIs which have been used in a variety of important ways for tracking hate speech on the site, for example. So you think it was worth it, monetarily speaking?
ZOE SCHIFFER You know, even people who disagree with him on a lot of things do say like, hey, Twitter had a lot of people using the API for free and it needed to kind of roll some of that back. That said, not allowing researchers to use that. When Musk has said that one of the things he cares about most is supposedly transparency. That's extremely worrying. The other thing is Musk has talked repeatedly about making Twitter X the Everything app. But from a technical perspective, to do that, you need third party developers creating apps on your platform. You can't do everything in-house and you need an open API to do that. That was work that was underway when Musk came on board and he fired everyone on the team and closed access to the API. To me, those two things don't go together in any comprehensive sense.
BROOKE GLADSTONE So you've suggested we really need to find an alternative. There doesn't seem to be one. There was a brief romance with Mastodon, a social network some people are still advocating for, but that shift wasn't terrifically successful. Is there another platform that shows more promise as a space for news on social media?
ZOE SCHIFFER Yeah, I have a lot of respect for people who have taken a stand because of decisions that Musk has made, like labeling NPR and BBC state funded media and said they're no longer going to be part of the platform because our inability to do that is really rewarding Musk's behavior. I'm open to an alternative and I'm waiting around, but personally, I'm not willing to put up with a mastodon like experience to make that happen. You know, to have these apps take off in the mainstream, the user experience needs to be very seamless for a wide array of people, and Mastodon just simply is not. We're not going to solve this problem by individually getting off of Twitter or even having a new CEO come in and create stronger content moderation policies. I think the reality is that we need stronger government oversight. And yet, for all of the talk that Congress likes to have around regulating big tech, we have yet to see any real regulation. We can probably all agree that strong antitrust regulations would mean that we don't have one app that becomes so prominent and powerful that the decision of a single CEO can influence, say, an election in a way extremely worrying pro-democracy.
BROOKE GLADSTONE Zoe, thank you very much.
ZOE SCHIFFER Thank you so much for having me.
BROOKE GLADSTONE Zoe Schiffer is the managing editor of Platformer. On The Media is produced by Micah Loewinger, Eloise Blondiau, Molly Schwartz, Rebecca Clark-Callender, Candice Wang and Suzanne Gaber, with help from Temi George. Special thanks to the American Academy in Berlin for their support on this hour. And our show was edited by me. Our technical director is Jennifer Munson. Our engineer this week was Andrew Nerviano. Katya Rogers is our executive producer. On the Media is a production of WNYC Studios. I'm Brooke Gladstone.
Copyright © 2023 New York Public Radio. All rights reserved. Visit our website terms of use at www.wnyc.org for further information.
New York Public Radio transcripts are created on a rush deadline, often by contractors. This text may not be in its final form and may be updated or revised in the future. Accuracy and availability may vary. The authoritative record of New York Public Radio's programming is the audio record.