There is No 'Cancel Culture'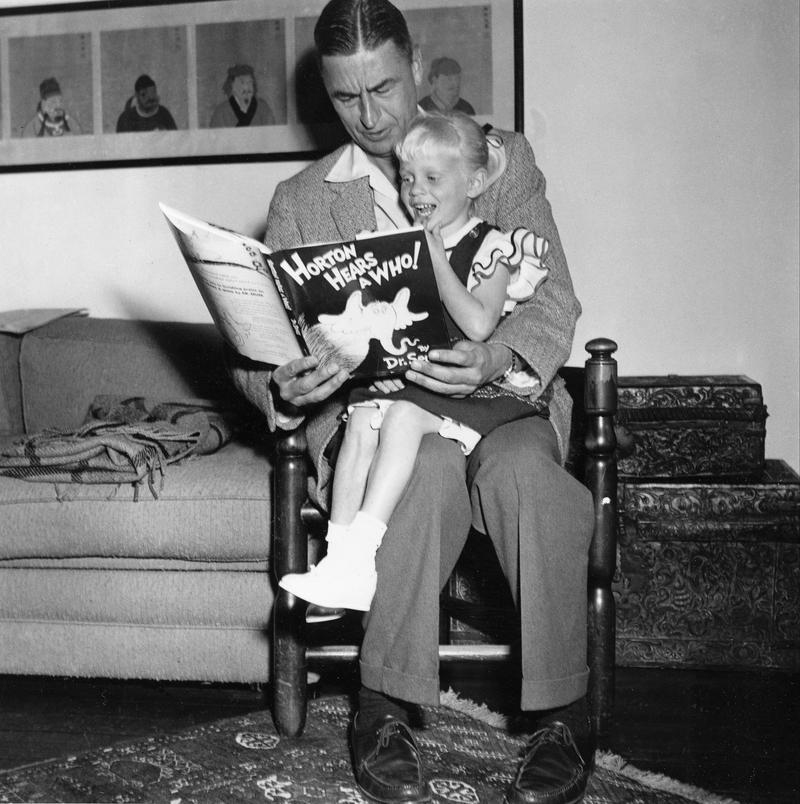 Transcript
BROOKE GLADSTONE This is On the Media, I'm Brooke Gladstone. After she was fired by the AP, Emily Wilder gave an interview to the press. "I was just canceled," she told the online California publication SF Gate. Wilder noted the irony of her so-called cancelation launched by a conservative student group at her alma mater, given that it's usually Republicans stoking fear about cancel culture.
[CLIP]
NEWS REPORT Don't think this cancel culture won't come for you too. It won't just focus on conservatives and Republicans. It'll come for all of us. That's how bad this cancel culture mindset is. [END CLIP]
BROOKE GLADSTONE They tell us not even the dead are immune.
[CLIP]
NEWS REPORT This cancel culture media on the left is going too far. Abe Lincoln, George Washington – these people are heroes. [END CLIP]
BROOKE GLADSTONE Apparently, animals aren't safe either. Last month, after a Kentucky Derby winning horse failed a drug test, his trainer offered an explanation.
[CLIP]
BOB BAFFERT It was like a cancel culture kind of a thing. So they're reviewing it. [END CLIP]
BROOKE GLADSTONE In order to grasp the amorphous meaning of cancel culture and its rising social currency, we'll first turn to its precursor – political correctness. In a recent episode of the podcast You're Wrong About, co-host Michael Hobbes tracked its earliest usage.
MICHAEL HOBBES The first reference I could find to it was actually in China under Mao. It was talking about how the press wasn't politically correct. It actually started out as a term that liberals would kind of apply to people to their left. It was a way within left wing movement organizing of saying you're trying to impose this standard of purity,
BROOKE GLADSTONE But then you also have the Rush Limbaugh usage, right?
MICHAEL HOBBES Yeah. I mean, Rush Limbaugh did something in the late eighties that was actually very innovative. He started doing segments on his show that were basically the dumb liberal of the week.
[CLIP]
RUSH LIMBAUGH Hempstead, Texas, and the cheerleader controversy rages on. The school district down there is very much concerned, ladies and gentlemen, of lawsuits by the NOW gang and a bunch of others, if they ban pregnant girls from being cheerleaders. And I'm thinking about this issue, we're going to have pregnant cheerleaders? You're going to have the football team break the huddle and the cheerleaders break water. [END CLIP]
MICHAEL HOBBES It was this way of finding these anecdotes that all illustrated the same concept, right? That there were these oversensitive preening liberals that were going to freak out if you did anything that even remotely offended them. And it was just a new outrage every single day. And that approach has really taken over the right-wing media ever since.
BROOKE GLADSTONE But now the term political correctness seems to have become a little shopworn. Cancel culture seems to have replaced it.
MICHAEL HOBBES The tropes of political correctness have come back in word-for-word, exactly the same form. The same sort of use of anecdote over statistics, the same slippery slope arguments, the same moral panic. Right? That any time minorities, gay people, black people, trans people start to become more visible in the culture, there is this explosion of anxiety that casts them as much more powerful than they are and much more threatening than they are. That, you know, if we start using the pronouns that trans people want, soon, we won't even have a concept of gender anymore, right? You have to project into these absurd dystopian scenarios to find a reason to be concerned about these extremely reasonable asks. It's the same arguments that we've had really throughout time that society should not change.
BROOKE GLADSTONE There's a database about so-called cancel culture.
MICHAEL HOBBES I've been totally obsessed with this thing called the Canceled People Database, which is exactly what it sounds like. It's basically a crowdsourced effort to identify every single case of people who have been, quote unquote, "canceled." There's extremely famous people on there and then there's normal workers, but then there's like professors who were fired after a student filed a complaint, a normal thing that happens at universities. There's a guy on there who was beheaded after he showed some cartoons of Muhammad to his class, he's in France. There's also one of the Real Housewives of Orange County who lost a beverage endorsement when she tweeted some sort of COVID truther stuff. To me, it's this perfect example of one of the ways that moral panics function in society is they lump together all of these events that really have nothing to do with each other.
BROOKE GLADSTONE You find that mostly these stories aren't even true.
MICHAEL HOBBES Yes. One of the cases on the canceled people database is a guy named Matthew Halls, an orchestra conductor who was fired from the Oregon Bach Festival. And if you read the description on the Canceled People Database, it says that the reason he was fired is because he was chatting to a black friend – he's British – and he affected, I guess, an offensive sounding Southern accent as a joke, and a white woman overheard them and complained, and then he got fired. His black friend has said, "I wasn't offended by this, it was totally fine," and yet he gets fired anyway. You know, this story spent months bouncing around the internet, you can still find all kinds of stories about it. A couple of months after this, The Oregonian gets the documents in which the University of Oregon describes why he was fired, and it turns out that there were 4 complaints of sexism against him. You know, there's something like 200 people on the Canceled People Database. And I can't go through and debunk all of them because we would be here all day, but a lot of the ones that I have looked into, as soon as you do any kind of good faith inquiry into what actually happened with this person, they're always much more complicated than they seem at first. I think a good example is something that came out a couple of days ago, that Princeton is no longer going to require classics majors to learn Greek and Latin. And this is, of course, something that came up word for word in the political correctness panic. There was a lot of panic around, you know, they're not teaching Shakespeare to kids anymore. This turned out not to be true. There was actually more.
BROOKE GLADSTONE Shakespeare is taught more than any American author. But in the case of Princeton, since that came up recently –
MICHAEL HOBBES Mhm?
BROOKE GLADSTONE The major that they're choosing is a classics major. No Latin or Greek?
MICHAEL HOBBES Those courses will still be offered. Anybody who wants to learn Greek and Latin can still learn them, but the school stopped making that a requirement because a lot of wealthy kids go to prep high schools that teach Greek and Latin to them, and so in an effort to sort of level the playing field, we're no longer going to require that.
BROOKE GLADSTONE I don't really buy that, though. You could say that, you know, kids that go to science high schools would have an advance on a single variable calculus or something like that. I mean, you could apply that anywhere.
MICHAEL HOBBES I mean, I suppose. But I object to the idea that one department's major requirements are a news story in the first place. Schools change their major requirements over time. They change with shifting ideology. They change with different department heads. The only way to really get worked up about something like this is to see it as a symbolic assault, right? It's an assault on Western culture or something. A lot of these things, you know, you're scrolling through this database and you're like, why do I know about this? What are anecdotes for in journalism? It's not necessarily a matter of whether or not they are true. It's a matter of whether or not they matter. I think it's fascinating that we're in the middle of a nationwide debate over free speech when you could very easily make the case that speech has never been freer. There were times in America where you could be fired for being gay, you could be fired for being atheist. You could be fired for flirting with any kind of socialist ideas. The idea that we are now entering a uniquely censorious time? We're in, like, a free speech Xanadu.
BROOKE GLADSTONE But you're not saying that every invocation of cancel culture is misapplied, are you?
MICHAEL HOBBES I don't know of a single case of a quote unquote "cancelation" where that word adds rather than subtracts to the meaning. If we want to talk about somebody like J.K. Rowling, it's much more accurate to just say that she was widely criticized for her political views. And, you know, if we're talking about statues being removed from a square, we can just say removed. It's also not clear to me that you can cancel a historical figure. I just don't see any reason for lumping all of these things together other than to whip up a purported national crisis that just isn't there. I don't know that there's an actual case of somebody who's truly canceled except for somebody like Harvey Weinstein or Bill Cosby. I don't think you want to put those in the cancel culture bucket, man.
BROOKE GLADSTONE In that case, the preferred word is probably...Convicted.
MICHAEL HOBBES Convicted of rape. Maybe we don't need to put that together with somebody who loses a beverage endorsement. But I do think that there's something interesting here, because I think one of the most moral panic-ish elements of this is this systematic conflation of public figures and private individuals. You will find people making arguments that there's this slippery slope that it's like today it's J.K. Rowling, and tomorrow it could be you. And I think that it's really worth separating these two things out. J.K. Rowling has 14 million Twitter followers. The vast majority of people on Twitter have fewer than 100, and there's no evidence that normal ordinary workers are being fired due to social media posts.
BROOKE GLADSTONE The Central Park dog walker who threatened a bird watcher with the police. That's Amy Cooper. And Rachel Dolezal?
MICHAEL HOBBES Yes. She was an NAACP chapter head in Spokane, Washington.
BROOKE GLADSTONE Who turned out not to be black after all.
MICHAEL HOBBES Yes. Both of those cases were massive and these firestorms were so huge that these people eventually lost their jobs and really became almost kind of like national public figures due to this. There's a limit to how many of those kinds of cases can happen per year. So the idea that this is happening on any kind of scale, that there's this iceberg of people who are saying, I stand with J.K. Rowling and then they're losing their jobs —
BROOKE GLADSTONE You don't think there are that many firings per se, right?
MICHAEL HOBBES I think it's a very small number. I often make the comparison to the stranger danger panic of the 1980s and 1990s, where, you know, the numbers at the time that went around were like, you know, 1.2 million kids go missing every year – that would have been something like seven percent of all children in the United States. Years later, we get the real numbers and it's around 115, not a hundred fifteen thousand, 115. And that panic got us more mass incarceration, it got us the sex offender registry. It got us, you know, kids that don't walk or bike to school anymore. It had all these really negative consequences. But there were 115 kids a year that really did get kidnapped by strangers and a lot of them were killed. Those cases are real, and that pain is real. And I think that we have to take seriously the fact that there are real cases of unfair, ridiculous firing. But I also think it's very important to sort of let some of the air out of this balloon and talk about what are the actual threats to workers in America. For most workers, it's not that their social media posts are going to be seen by their boss, right? It's going to be that they are laid off because there's a giant pandemic or they're going to be five minutes late to a meeting and get fired for it. So as soon as you start breaking cancel culture into its constituent parts, all of these things, the narrative just completely evaporates. There's nothing there.
BROOKE GLADSTONE In your podcast episode on political correctness, which clearly had a big impact on me, you said, "I think we overestimate the danger of social change and underestimate the backlash to social change."
MICHAEL HOBBES Yes. The political correctness panic of the 1990s produced a nationwide systematic wave of Republicans defunding higher education. It built this idea that universities are these left-wing indoctrination factories, and it pushed conservatives further away from the institutions of knowledge production. We're still seeing the ripples of that now. And with this cancel culture stuff, we're seeing state legislatures going after the 1619 Project. They're trying to ban whatever critical race theory is in schools, their state legislatures that are banning, quote unquote, "divisive concepts" in classrooms so broadly defined that you basically couldn't teach anything anymore.
BROOKE GLADSTONE Is that an exaggeration?
MICHAEL HOBBES No. I mean, some of these laws, like I've read these laws, they're unbelievably broad. They could apply to almost anything. And again, we have this massive moral panic based on a couple of college kids in Portland disinviting a speaker from campus or something. We're meant to really freak out about these isolated, very low stakes anecdotes. And then we have state legislatures passing laws that will restrict the kinds of ideas that kids are exposed to in classrooms. And that somehow doesn't matter. This, again, is the pattern that we've seen so many times. Panics get whipped up over anecdote after anecdote after anecdote and then real systemic attempts to do exactly the thing that the moral panic is about — free speech, right? — We have all these attempts now to restrict free speech and no outcry from the people who are telling us that everybody's being fired for talking in a Zoom meeting or whatever.
BROOKE GLADSTONE Thank you very much.
MICHAEL HOBBES Thanks for having me.
BROOKE GLADSTONE Michael Hobbes is co-host of the podcast You're Wrong About and also Maintenance Phase.
Coming up: the roots of the modern usage of cancelation dates back to the days of disco. This is On the Media.
Copyright © 2021 New York Public Radio. All rights reserved. Visit our website terms of use at www.wnyc.org for further information.
New York Public Radio transcripts are created on a rush deadline, often by contractors. This text may not be in its final form and may be updated or revised in the future. Accuracy and availability may vary. The authoritative record of New York Public Radio's programming is the audio record.