The Perils of a Gauzy History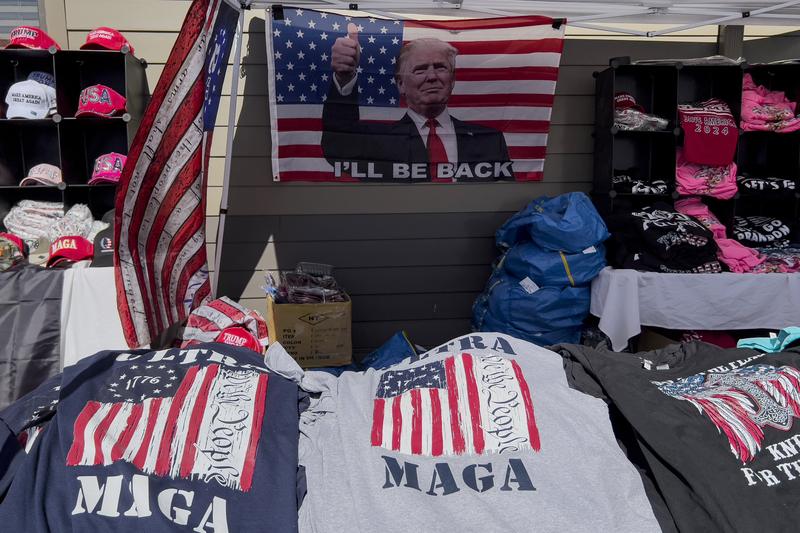 Transcript
BROOKE GLADSTONE This is On the Media, I'm Brooke Gladstone.
MICAH LOEWINGER And I'm Micah Loewinger. We've just heard how nostalgia so often influences politics, and the same goes for arts and entertainment. For most of us, what we listen to in our teens pretty much becomes our lifelong taste in music, and Hollywood is deeply invested in nostalgia. Forever recycling and rebooting past classics, albeit with some forward facing refinements that Fox and its friends don't like.
NEWS CLIP Woke Hollywood seems to be eating itself alive.
MICAH LOEWINGER We heard this refrain all throughout 2020. Every time a beloved franchise worked in a bid of diversity. As in June, when Pixar released Light Year, featuring Buzz's sidekick Alicia and her girlfriend.
NEWS CLIP The movie won't be shown everywhere. It has been denied release after Disney refused to cut a scene that shows two women sharing a kiss.
NEWS CLIP One of the problems is that Strange World pushes a gay character on young audiences without proper marketing to parents.
MICAH LOEWINGER In September, Amazon introduced the world to an updated middle earth and its new inhabitants.
NEWS CLIP Lord of the Rings fans have expressed anger that the new spin off based on the books features black hobbits.
MICAH LOEWINGER The new show, called The Rings of Power, stirred angry ripples in the Lord of the Rings fan base, which predictably awakened Smaug – I mean, Fox News.
NEWS CLIP Is the show good? That's all I care about. Is the movie good? That's all I care about. Can you imagine if this show was around when the greatest comedy in television history premiered? Seinfeld? Oh, no, that's an all white cast. That's bad. Don't even get me started on Friends. I mean, can you imagine what they'd be saying about that? Six straight white people?
BROOKE GLADSTONE There was outrage over a black character in the new Game of Thrones prequel. And when news broke that Halle Bailey, a black actress, would play Ariel in the 2023 Little Mermaid remake, right wing commentator Matt Walsh brought us this theological rebuttal.
MATT WALSCH From a scientific perspective, it doesn't make a lot of sense to have someone with darker skin who lives deep in the ocean. Not only should The Little Mermaid be pale, she should actually be translucent.
BROOKE GLADSTONE Adam Serwer is a staff writer at The Atlantic and the author of The Cruelty Is the Point. He says that these cynical narratives are just one way we see nostalgia weaponized in the American discourse.
ADAM SERWER There's basically an entire grievance industry devoted to convincing fans who may not like these revamps, and that the problem is that there are more black characters or more women characters or more LGBT characters in them. And that's the reason why these new versions are not so good.
BROOKE GLADSTONE You wrote that many older fans can't recapture that feeling they had when they first saw these properties, because in reality they have simply outgrown the sentiment they're chasing.
ADAM SERWER Look, we all grow up. You're not going to feel the same way about the new Star Wars as you did the first time you saw a lightsaber ignite.
[LIGHT SABERS CLASHING]
ADAM SERWER And I think there is an element of nostalgia that you want to recapture that feeling of wonder you had when you were a child. If these people can convince you that the reason that you can't recapture it is that they decided to cast some black elves, and you get angry about that and you decide to vote for some conservative candidate when election time comes around, I think that's fine for them.
BROOKE GLADSTONE They claim that wokeness has destroyed the quality of the storytelling, but really the dustups are almost always around casting which is funny because white people have been cast as indigenous people or people of color in Hollywood throughout most of its history. But now critics on the left say enough's enough, and this goes double for fantasy.
ADAM SERWER Sometimes you see people trying to deflect legitimate criticisms of bad art by saying, 'oh, well, you just don't like it because it's diverse or because you're racist.' And I think people rightfully react to that in a negative way. But the distinction between that and the sort of reaction to the Game of Thrones and Lord of the Rings thing, where people say, 'well, you can only really cast white people for these roles.' I think those are two different things and it's important to distinguish them. I do think it's about a sort of reactionary political current that we've seen since Barack Obama was elected president. The phrase "make America great again" raises the question, well, when was America great? In what way was it great? and what kind of greatness are you trying to recapture?
BROOKE GLADSTONE Let's talk about MAGA-ism and nostalgia. Recasting the Civil War as a fight over states rights transforms the Confederate cause into something noble and gentlemanly – the so-called lost cause. And part of the campaign to transform Robert E. Lee into a peace loving anti-slavery figure who advocated for the country's reunification after the war was in reality, you wrote, anything but.
ADAM SERWER That recasting of history was about providing, as the historian Eric Foner has written, a justification for white supremacist authoritarian rule. And when you look at these reevaluations of history, just to give one example, Martin Luther King used to walk around with a copy of See Them With Words: The Strange Career of Jim Crow. And the reason for that was that it showed that Jim Crow happened because of a series of decisions that powerful people made. And so it was not inevitable. That meant it could be undone. The civil rights movement took place during a reevaluation of the history of reconstruction, which made people look at it in a different light. It had been cast as a tragic mistake. It was a mistake to enfranchise black men. And when historians reevaluated reconstruction as a flawed but genuine attempt to make the promises of the American Constitution real, that changed the perception of reconstruction, and it helped underpin the moral philosophy of the civil rights movement. And so when you look today at people getting very defensive about the history of the Confederacy or the history of slavery, they are doing that because those reevaluations of history create moral obligations in the present. And if you disagree with where those moral obligations take you, such as perhaps a state effort to rectify racial inequality, then you're going to oppose those reevaluations of history.
BROOKE GLADSTONE Do you happen to remember that Saturday Night Live sketch after Trump was elected. The white comedians on the staff were gathered around the TV. They're sure Hillary's going to win. And then Trump wins, and Chris Rock walks in and Dave Chappelle walks in, and one of the white people says:
SNL God, this is the most shameful thing America has ever done.
BROOKE GLADSTONE And the two of them just looked at each other and laughed.
ADAM SERWER I mean, this is substantially what my book is about. Trump didn't come out of nowhere. The United States is founded on the idea that all men are created equal. Except those words are written by slave owners. And that fundamental paradox has always haunted the United States — this distinction between our ideals and how they are actually put into practice. That skit gets at this tension. It's not just a question of conservative nostalgia, but also liberal nostalgia, believing that America is just one thing and ignoring the sort of dark undercurrent of our history that has followed along with us the entire time. Donald Trump's hold on this particular coalition requires a kind of constant nursing of the idea that these people are on the verge of the apocalypse, and the only person who can save you is Donald Trump.
BROOKE GLADSTONE That's where nostalgia comes in
ADAM SERWER Right. You are manipulating people's sense of the past in order to catastrophize about the future so that they will justify anything you want to do in the name of protecting them from that. When you look at, say, the Capitol riot, I mean, that was justified by a conspiracy theory that was essentially rooted in the idea that the constituencies of the Democratic Party were illegitimate. So even if they won more votes, those votes should not have counted because those people were not really Americans. And therefore, political violence was justified in order to keep Donald Trump in office.
BROOKE GLADSTONE After the midterms, the red wave turned out to be a pink trickle, and that inspired questions about whether this was finally the end of Trump. I don't know. I don't much care. Obviously, the GOP will continue to cleave to him as long as it's useful.
ADAM SERWER Until Republicans underperform relative to expectations in the midterms. It didn't matter that Donald Trump had attempted to overturn the constitutional order. They weren't going to abandon him then. But when it seemed like he was hurting the party's political performance at that point, party elites really start discussing seriously whether or not they wanted to have him in charge.
BROOKE GLADSTONE You wrote, It's not just the right that cleaves to imagined history — that different kinds of liberal nostalgia have entranced, even blindsided the Democrats.
ADAM SERWER If you go to Barack Obama himself, one of his favorite quotes was "The arc of history bends toward justice." And American history says that isn't true. Sometimes there are moments of tremendous progress that are met with fierce backlash. Reconstruction is really a powerful example of that point where you had Black senators, you had Black congressmen, and then you had none. For decades. That specific nostalgia that Obama evoked, I think, left people emotionally and intellectually unprepared for the emergence of Donald Trump, even though his sort of attitudes and ideas have been part of the American political firmament since the founding.
BROOKE GLADSTONE And then there's Biden's nostalgia for civility. In 2019, he spoke wistfully of his time in the Senate in the seventies, when he was able to, quote, "get things done" by working across party lines, even if that meant making deals with segregationist politicians. He's since apologized for the way he put that. That aside, you wrote in your book that civility isn't all it's cracked up to be. Quote, "The true threat to America is not an excess of vitriol, but that elites will come together in a consensus that cripples democracy and acquiesces to the dictatorship of a shrinking number of Americans who treat this nation as their exclusive birthright because of their race and religion."
ADAM SERWER There are two different types of civility. There's civility rooted in mutual respect. And there's a civility where the powerful are demanding that the people that they govern not criticize them. Where powerful people, whether they're politicians, whether they're Supreme Court justices, try to silence the substance of criticisms that people have made about them by appealing to manners.
BROOKE GLADSTONE There was a corollary debate related to nostalgia and civility, and it was Biden's penchant for bipartisanship. A lot of people thought, 'Don't go in that direction. The GOP will never go along with it. You'll have to make too many compromises'. How well do you think bipartisanship worked for Biden at this two year mark?
ADAM SERWER He was wrong in terms of the sense that he would break the fever of the heat, of the political conversation in the way it's been since Obama was elected. But under his tenure, Congress has actually been fairly productive in bipartisan ways. They certainly passed more bipartisan legislation than in the Obama era.
BROOKE GLADSTONE Did you expect that?
ADAM SERWER I did not expect that. I think Biden deserves some credit. I think a lot of people thought he was delusional. I certainly did. The strangest thing, again, is that he got bipartisan cooperation without anybody sort of changing the way that they talked about him. The fact is, is that Biden is an old Catholic white guy and they very much struggled to get their constituency to get as hyped up about opposing Biden as they did about opposing Hillary Clinton or Barack Obama.
BROOKE GLADSTONE In the beginning of 2022. We devoted an entire episode to the question of Civil War about which much was being made in the media. But you're not convinced we're careening anywhere close to that. You say this is partly because of the way both parties have scrubbed political violence out of our history.
ADAM SERWER Yeah. I mean, look, American history has actually been pretty violent. People think of civil war as an aberration. But there was a lot of political violence before and after the Civil War. And, you know, arguably, we are in a period where political violence is more opposed than ever. You can sort of see this in the characterization of the Capitol riot right after it happened. Fox News was saying, 'well, it wasn't conservatives who did this, it was Antifa.' And obviously they switched messaging. When Donald Trump tried to say that the Capitol riot was a good thing. The fact that they wanted to attribute it to the other side is testament to the idea that political violence is much more unpopular than it was back in the day. And I think there is certainly a tremendous amount of verbal advocacy for political violence after the FBI searched Mar-a-Lago and repossessed those classified documents. You saw Donald Trump warning of civil war and sort of people on social media talking like a lower level functionary on the Death Star about what they were going to do.
BROOKE GLADSTONE We've heard Tucker Carlson talking about Biden taking actions that have effectively declared war on half of America's citizens.
ADAM SERWER This is a strategy for engagement and branding. These people are trying to find an audience by catastrophizing, and it's mostly hot air. There's a small number of people who are willing to engage in violence on behalf of these causes, and those people are dangerous. But when you think about civil war, I mean, that is a level of violence that is on — it's another order of magnitude.
BROOKE GLADSTONE Do you think it's possible to form a vision of the country and political identity that doesn't rely on inaccurate historical narratives?
ADAM SERWER I mean, no, because we're imperfect, right? We're always going to tell history in a way that I think helps our present make sense. But I do think we can have a healthier political culture if we're not entirely reliant on a false nostalgia that erases what actually happened.
BROOKE GLADSTONE You've said that understanding your history properly doesn't mean you can't draw inspiration from it.
ADAM SERWER No. I mean, I think that's true. There's a lot of terrible things in American history, but the people who fought against those things are very inspiring. You look at a movie like Glory.
GLORY CLIP The governor is proposing to raise a regiment of Negro soldiers here tomorrow. We have to meet the judgment day. We want him to know that we went down standing up!
ADAM SERWER At the end where the 54th Massachusetts is walking by the white soldiers. And it's a complete silence. And one of them says,
GLORY CLIP Give 'em hell, 54!
ADAM SERWER They all start sharing. I mean, I bawl like a baby every time I see that. That scene in Glory is a dramatized, fictionalized portrayal of something. But the men who fought on behalf of that cause against an empire slavery really existed. And I do find that kind of bravery inspirational.
BROOKE GLADSTONE Right
ADAM SERWER It is in some ways even more inspirational to think that these black men were fighting to defend a country that did not yet recognize their rights in hopes of creating a better country that actually would rise to the level of its own ideals.
BROOKE GLADSTONE And did for a brief period.
ADAM SERWER In part it did for a brief period of time during Reconstruction. And that brief experiment, multiracial democracy was destroyed by fire in the sword. And then we had a second reconstruction with the civil rights movement. But again, the benefit of studying history properly is that it gives you not only the inspiration, but also the warning for what can come when people try to make a better world and other people think that world should not exist.
BROOKE GLADSTONE Adam, thank you very much.
ADAM SERWER Thanks for having me.
BROOKE GLADSTONE Adam Serwer is a staff writer at The Atlantic and author of the book The Cruelty Is the Point: The Past, Present and Future of Trump's America.
Copyright © 2022 New York Public Radio. All rights reserved. Visit our website terms of use at www.wnyc.org for further information.
New York Public Radio transcripts are created on a rush deadline, often by contractors. This text may not be in its final form and may be updated or revised in the future. Accuracy and availability may vary. The authoritative record of New York Public Radio's programming is the audio record.