News and Views of War Through the Lens of TikTok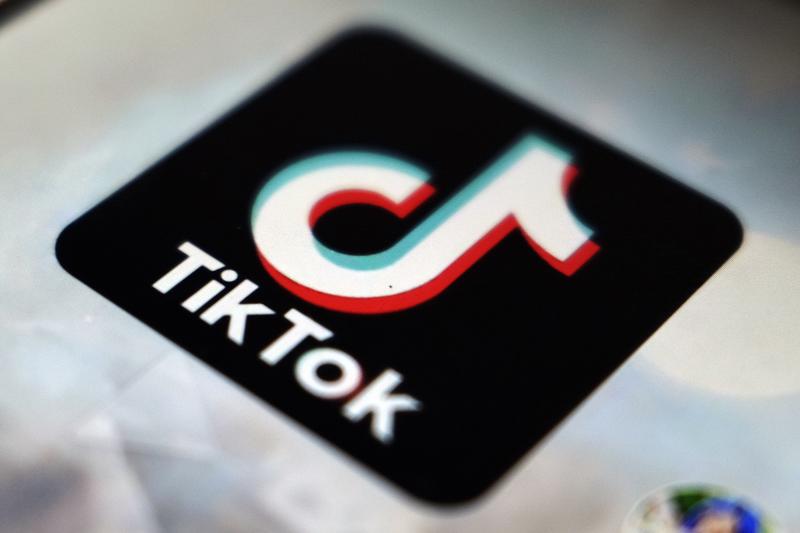 Transcript
Brooke Gladstone: This is On the Media, I'm Brooke Gladstone.
Micah Loewinger: I'm Micah Loewinger. While news of Biden's meeting with President Xi Jinping occupied this week's front page, another China story continued to simmer in the background. Another social media panic.
News clip: As the war rages on between Israel and Hamas, another battle is being fought on TikTok.
News clip: You have a lot of this pro-Hamas content that is coming across on TikTok.
News clip: China could turn that pipeline on any way it wants.
Micah Loewinger: Republicans in Congress who tried to ban the China-based social media platform last year now argue that TikTok's thumb is on the scale, influencing content about the Israel-Hamas war. Their evidence? Data that quantify the hashtags used on TikTok. Data that seemed to show far more videos with anti-Israel tags than anti-Palestine. FCC Commissioner Brendan Carr.
Brendan Carr: There are lots of reports showing right now that on TikTok, anti-Israel content is trending in some cases 4 to 1, in some cases 15 to 1.
Micah Loewinger: Earlier this month, GOP Representative Mike Gallagher published an essay accusing TikTok of brainwashing young Americans against Israel. He called the platform digital fentanyl and he railed against the disparity in content and what he deemed the obvious guilty party.
Mike Gallagher: If you don't think the Chinese Communist Party could or would weaponize that platform to spread anti-American propaganda, to divide Americans against Americans, to increase division in this country, then you're not paying attention.
Drew Harwell: TikTok has always been susceptible to this criticism. It has always been punched around because it's the lone social network success story of the modern internet that has not come from the United States.
Micah Loewinger: Drew Harwell is a tech reporter for the Washington Post. In an article this week, he wrote about how in the last 30 days, #standwithIsrael, had been used on about 6,000 posts that had been viewed 55 million times in the US. #freePalestine meanwhile had been used on 177,000 posts with 946 million views, nearly 900 million more views for the #freePalestine content. I asked Drew why the big gap.
Drew Harwell: It's a huge gap. The problem with looking at a number like that is there's no proof that a hashtag is on a video that is related to what they're talking about. They don't all fit in one monolithic idea. Some videos are pure just news content and some videos are much closer to propaganda or even misinformation, but you can't look at a hashtag and get the full sense of what everything is saying within that group of videos.
Micah Loewinger: Hashtags are a way for people who are making videos to have their content end up in front of other people on the platform. It's not uncommon to see a video that has a long list of hashtags. People are trying to kind of game the algorithm.
Drew Harwell: To complicate matters even further, when a hashtag does really well, people will just start adding it to totally unrelated videos to try and get some of that viral juice from TikTok. TikTok being this big mystery that doles out virality to people on random basis, just makes people do a lot of illogical things. Looking at a hashtag from afar and expecting that it tells you all about the politics of the people posting it, is not the best idea, but it's one of the few indicators. You've seen people really jump on hashtag data as their main way to understand this platform.
Micah Loewinger: But it is fair to question TikTok's algorithm, right? We've discussed on the show before, how the secrecy surrounding how social media sites share content can be problematic, right?
Drew Harwell: Yes, absolutely. Before TikTok, we had algorithmic anxiety about YouTube rabbit holes and Facebook and its effects on politics. I think that's just a reality of the conversations we have and our skepticism about these giant platforms with a big influence on how we get our information. But the thing about TikTok's algorithm, the China connection makes these conversations spin into conspiracy really quickly.
Micah Loewinger: Given what data we do have access to, how would we be able to determine whether say TikTok were putting its thumb on the scale and promoting #freePalestine over #standwithIsrael? Would there be a tell?
Drew Harwell: I think one tell would be that what TikTok is showing is dramatically different from the other social networks. The gap you see on TikTok where #freePalestine gets more views and is attached to more videos, is basically repeated on American social networks, including Facebook and Instagram. On Facebook, the #freePalestine is on more than 11 million posts, and that's basically 40 times as many have #standwithIsrael. Same thing on Instagram, pro-Palestine hashtags are on 6 million posts. That's 26 times more than the pro-Israel hashtag.
If there was a political sentiment that was going viral on TikTok that was not borne out by the Pew Research Survey, you would start to think like, "Okay, well then, why is TikTok deciding to show this information, this content to begin with?"
Micah Loewinger: You're referring to survey data from Pew Research that found that young people have, for some time now, been more pro-Palestinian than pro-Israeli in our country.
Drew Harwell: Yes. There was a Pew survey last year that found Americans under 30 were more favorable to the Palestinian people than people who are older than 30. Even the polls, since the war began, have shown that out. Is TikTok affecting how people feel about this war, especially young people? I think that's entirely reasonable and likely, but we don't see that it's doing this mass reversal of how young people feel about this conflict. If anything, it's reflecting what we already know.
Micah Loewinger: I want to turn to an anecdote of the ebb and flow of discussion on social media that got some press this week. We saw a slew of videos on the app responding to Osama bin Laden's letter to America that he wrote following the attacks on September 11th. He is asking his followers to live a life of purity, to reject immoral acts of fornication, homosexuality. He talks about how the United States has been taken over by Jews who control their economy, their media, all aspects of your life, making you their servants and achieving their aims at your expense.
TikTok clip: If you haven't read it yet, read it. However, be forewarned that this has left me very disillusioned.
TikTok clip: I will never look at life the same. I will never look at this country the same.
TikTok clip: Please come back here and just let me know what you think because I feel like I'm going through an existential crisis right now, and a lot of people are, so I just need someone else to be feeling this.
TikTok clip: Whew. It's a lot. It's a lot.
Micah Loewinger: Given how hateful large parts of this letter are, what revelations were people finding in it?
Drew Harwell: People were zooming in on the parts where bin Laden talks about the Palestinians, where he talks about the American people supporting the Israeli "occupation" of the Palestinian's land. That was the justification for killing 3,000 Americans and sowing terror around the world. They were extracting very small morsels and holding these up as, "Wow, maybe America was wrong," and yet people were not engaging with the fact that this was written after 3,000 Americans had been killed in a terrorist attack.
That was what was especially frustrating to people. People were sharing this letter as something that was a valuable critique of American foreign power and really, it's like sharing the Unabomber Manifesto. It really at its core is a very hateful document.
Micah Loewinger: There are multiple beats to the story that I think help explain why we're even talking about it. I think one reason was the letter that some TikTokers had been sending their followers to was hosted on The Guardian, the British outlet that had posted the letter in full shortly after it was written in 2002. But after news of these TikToks started to spread, The Guardian took down the Osama bin Laden letter. What happened?
Drew Harwell: This letter was written in Arabic, it was translated to English 20 years ago. It's been on The Guardian's website for a long time. It's on actually official US government websites, right? It is not hidden. Yet, everybody was going to this one link and The Guardian said, "Okay, well, we don't want to be hosting terrorist propaganda for people. We're going to pull this down and we're going to put in this place something that says document removed and we want to point people to the story where we talk about the context. We talked about it in a news environment."
Of course, it's not received that way. When TikTok users saw that the document was pulled, they said, "Okay, well, this is proof that actually the media machine is out to get us, that there's this piece of forbidden knowledge that we're no longer able to access." There's a researcher at the Stanford Internet Observatory named Renée DiResta, who's advised Congress on stuff like this. She said, "Don't turn the long public ravings of a terrorist into forbidden knowledge. Something people feel excited to go rediscover."
Let people see for themselves, like he may not have 100% evil points, he may make some fair points, but this guy is a murderer. You have the context to this person in this letter that some talkers would otherwise just glorify.
Micah Loewinger: To that point, there's like a little message now when you search Letter to America on TikTok, basically showing no videos when you type that in under the video search tab suggesting that they're now suppressing the search. Is that something that you've observed?
Drew Harwell: Yes, TikTok has been telling us that they're banning the video for support of terrorism, which is a rule that they've had for a long time. They're suppressing the hashtag. Whenever you search it, it goes to video not available. I've been watching through the day as these videos just disappear into the abyss. Facebook and Instagram did basically the same in the last 24 hours as well. TikTok's argument too has been that they're not just aggressively removing the videos. They're also, in their words, investigating how the videos got onto the platform in the first place.
They're also saying that the number of videos had been small, that it wasn't really trending on the platform. Then there was a viral thread on X formerly Twitter that has been viewed 20 million times and it had people seeking out these videos.
Micah Loewinger: This is the Streisand effect-
Drew Harwell: Yes, totally.
Micah Loewinger: -in full force, and this seems to be part of the problem or pattern with media coverage around TikTok, it's just fuel on the flames.
Drew Harwell: Yes, exactly. It's not to absolve TikTok, but the internet is a big food chain. This happens every time. Often, it'll be somebody who's media adjacent who will popularize something as this big TikTok trend that, "Oh my gosh, what is Gen Z doing now?" Really, it's like a micro trend if it is a trend at all. My observation of it on TikTok was it really wasn't that big. I counted maybe a couple of hundred videos, none of these videos were really going hyper-viral. TikTok's numbers are so inflated because it has 150 million users in the US.
People are flashing through videos like so many at a minute, so that a video with 1 million views, which a show with 1 million views on TV is a big deal, but a million views video on TikTok is really not that big deal. This was something that seemed fairly, I guess, mid-size, is the way I would put it, but after that thread on Twitter and it became this panic in a way, it really sent it into the stratosphere.
Micah Loewinger: I guess this brings me back to a theme of our conversation, which is the urge to exceptionalize TikTok. On the same day that discussions about the Osama bin Laden videos on TikTok were bubbling around the internet, Elon Musk, the owner of X, replied to an outrageously anti-Semitic white supremacist conspiracy post.
News clip Musk posted agreement with the false claim that Jewish communities have been pushing the exact kind of dialectical hatred against whites that they claim to want people to stop using against them.
Micah Loewinger: One of the richest men in the world has just attracted thousands and thousands of people to far-right white supremacy.
Drew Harwell: Yes. Twitter and TikTok are held at different standards. You have the issues that people ding TikTok for about their ownership and algorithms that promote content that we don't know how they work. I mean, you see those as problems everywhere, including on Twitter, where we know the owner has issues.
Micah Loewinger: What's the right way to feel about the future of TikTok? Is it a violent, disgusting cesspool that's turning us all into media-illiterate zombies? Is it a place that should be regulated? What do you think?
Drew Harwell: TikTok is a speech platform like a karaoke machine. It can be used for good and evil. You see a lot of alarming stuff on there. You see stuff go viral that you would never want your kids to see or anybody to see. That is true of a lot of social media websites, and why are we only talking about one ban of one app and no regulation for anybody else? I think that's where it starts to get a little unnerving. When we think about these issues, we should think about regulating them as issues. If we don't want people giving away their data and having it being used in ways they don't want, maybe we set a law for that covers every tech company.
If it's something about disinformation or propaganda, what if we have an algorithmic transparency law so we can know what goes viral why. That would cover not just the fun little video app, but also Elon Musk's app and Instagram. I think the right way to think about it is let's base our decisions and our policymaking on evidence, not speculation, not moral panics, and not act like all of these problems are focused on one little fun, happy, scrolling app and that if we ban it, they all disappear.
Micah Loewinger: Drew, thank you very much.
Drew Harwell: Thank you.
Micah Loewinger: Drew Harwell is a tech reporter for The Washington Post.
Brooke Gladstone: Coming up, a final goodbye to the crusading feminist website, Jezebel.