The Netflix Show That Sparked Taiwan's #MeToo Movement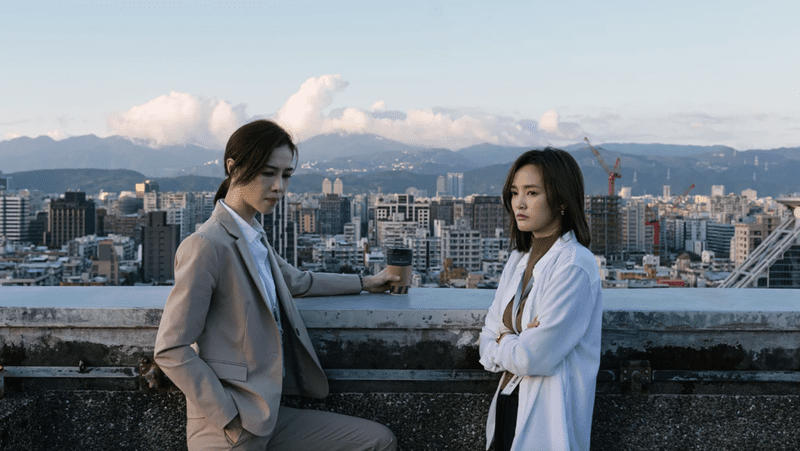 Transcript
Brooke Gladstone: This is On The Media on Brooke Gladstone. Now we move to another issue, another part of the world. Over the past few months in Taiwan, headlines have been filled with MeToo revelations.
Speaker 7: Taiwanese Entertainer Nono has been released on bail after being questioned over a series of accusations of sexual assault and harassment. Nono is accused of harassing or assaulting around 10 women.
Speaker 8: Taiwanese TV host Mickey Huang has beyond the latest celebrity caught in Taiwan's ongoing MeToo Movement. The 51-year-old Huang is accused of sexually harassing a female person who was 17 at the time.
Speaker 9: Unlike the US movement that began around the Harvey Weinstein revelations six years ago, Taiwan's MeToo Movement occurred earlier this year and was ignited by a TV show.
Speaker 10: Taiwan's recent MeToo Movements, sparked by a Netflix Show, has taken the island by storm after [crosstalk]
Speaker 11: One of the major plot threads of the TV show is the issue of entrenched sexual harassment in Taiwanese [crosstalk]
Speaker 12: The show has inspired more than 100 accusations in real life.
Brooke Gladstone: The show is called Wave Makers, and it follows a group of rowdy, ambitious campaign staffers during a fiery present-day presidential campaign in Taiwan. One storyline centers on something that happened to a young campaign staffer named Chang Ya Ching.
Vickie Wang: She was Just standing in the pantry trying to get a drink, and a male colleague came up to her.
Brooke Gladstone: Vickie Wang is an interpreter, writer, and standup comic based in New York and Taipei. She wrote a piece in the New York Times called Women in Taiwan are Tired of Being Nice.
Vickie Wang: He was touching her lower back while she was very politely trying to remove herself. He was also blocking her exit, even though she's made it politely clear that she has no interest in being touched.
Brooke Gladstone: When she told her superiors--
Vickie Wang: Very dismissive right off the bat. It's, "Oh, no, no, no. So-and-so is just very friendly. Maybe you misunderstood. Let's not make a big deal out of this. He's a very respected member of the party. We need him. He's very important to us," blah, blah, blah, blah, blah.
Brooke Gladstone: Then a female coworker, a spokesperson of the party named Wang Wang Fang reaches out to her. Now, this is the scene that went viral. Wang is a little tipsy, perched outside a noisy karaoke bar. She calls up Chang, who's in a taxi and urges her not to let it go. Vicki will translate while we play the scene. Heads up, there's some discussion of sexual harassment in my conversation with Vickie, it might be hard for some people.
Vickie Wang: "Don't just let it go. I want to help you, so let's not just forget about this. Okay? Many things just can't be forgotten like this. If you keep letting things go, you'll die slowly. You'll just die. Okay, okay, let's not let it go. Let's not let it go. Let's not let it go.
Brooke Gladstone: What was it about this particular scene, this particular show that incited so many people ultimately to speak out?
Vickie Wang: I think this is the first time we've seen our storyline represented. Years ago when the MeToo Movement first started in Hollywood, it was an exotic, foreign, glamorous group of people who have suffered. While maybe some of the stories are familiar, we didn't see ourselves in it.
Brooke Gladstone: This, as you mentioned, was a really authentic representation of workplace culture in Taiwan.
Vickie Wang: Right, this is how it happens. Gentle microaggressions, joking comments, comparing your appearance to another female colleague.
Brooke Gladstone: Let's talk about the first woman to speak out after the show premiered. She spoke about a sexual assault that incidentally happened when she was working as a staffer at the Democratic Progressive Party. She posted on Facebook about a filmmaker touching her during a car ride, during a DPP video shoot. In her post, she referred to that scene from Wave Makers and included photos of the character holding tears back.
Vickie Wang: Chen Chien-Jou was the first whistleblower in this whole MeToo Movement. She kicked the door open for us. She was working on a film project for the Democratic Progressive Party, was in a late-night car ride with the filmmaker where he, I believe, touches her thigh and made sexual suggestions. She reported it to her supervisor. The supervisor was the head of women's issues in the party, and the supervisor actually said to her, "Well, what do you want me to do about it?" [chuckles]
Chen Chien-Jou and I met because she was speaking at this small gathering where a bunch of journalists are talking about the the MeToo Movement. Then the next day I got a text message in a group chat. Someone was looking for an interpreter to interpret an interview between her and an international media outlet. I jumped at the chance, ran across town, and interpreted an interview at a little café. The thing you have to know about her is that she did it because she wanted the party and wanted the country to be better. Afterwards, the party leaders came forward and apologized. The president came forward and apologized and acknowledged the problem. Many people resigned or were dismissed.
Brooke Gladstone: Hundreds of people came forward and there was real change since those initial allegations just months ago.
Vickie Wang: Taiwanese lawmakers have actually made quite a bit of changes to our three sexual harassment laws. We have one for the workplace, one for schools, and another one that covers anything that falls outside of those two areas. They've upped the fine for employers if they fail to address sexual harassment complaints. They're also required to report cases to the appropriate officials. In education, they made it explicitly illegal to have relations with students under 18, and they've upped the fine for those who are convicted of sexual harassment.
On the one hand, yes, it's absolutely extraordinary that so much has changed so quickly but I think the way Chen Chien-Jou story played out is a very good indicator that just because the law has changed doesn't mean people handle things differently. We had these laws in place already before our MeToo movement, but what's considered sensible for now is still to be polite and to let things go. That's the social and cultural change that needs to happen.
Brooke Gladstone: You said it was poetic that the first time you spoke out about MeToo was as a conduit for someone braver.
Vickie Wang: Yes. A conduit is something that I learned from my interpreting professors. As an interpreter, you're supposed to be a conduit, a channel. You're not supposed to add your own emotions or opinions to anything you interpret but I do think just channeling her words gave me so much courage.
Brooke Gladstone: Tell me about your experience, Vickie, please.
Vickie Wang: I was at a networking event with a bunch of journalists and a man who was the invited speaker, he started off by telling me like, "Oh, you're so smart. I would love for you to work with me." As a younger woman who's just starting out in my career, that was very exciting for me. As the event went on, and he got more and more drunk, he started talking about how he was going to divorce his wife for me. To quote him directly, he said, "I have a tiny penis, but I am very rich." I try to minimize it. I try to be like, "He didn't touch me but the more I minimize it, the more I dragged on."
I felt really down on myself and about my career and that later on bled into so many professional interactions that I've had. Whenever I get into a situation where an older male person was complimenting me on my skills, I am automatically on defense.
Brooke Gladstone: You can't win, basically.
Vickie Wang: Yes. If he hadn't done that, I would have been able to do the work that I'm good at and that's the parts that die. Over time, you keep making yourself smaller and safer, and then 10 years later, you look back and you think, "Oh my goodness, I could have done more but I was so busy being afraid."
Brooke Gladstone: You said that in Taiwan, there's a limited number of roles for women in Taiwanese life. It reminds me of that line from First Wives Club.
Vickie Wang: Oh, I love that movie.
Brooke Gladstone: Goldie Hawn, the actress, says, "There are only three ages for women in Hollywood. Babe, district attorney, and driving Ms. Daisy."
Vickie Wang: Yes. The rest of the world looks at us and go, "Oh, you've legalized gay marriage. You have a female president who has no family. All of those things should suggest that you are a feminist paradise." I would compare it to people thinking electing Barack Obama solved racism. It is fantastic that we have a female president who is a cat lady, and I love her so much but that doesn't mean the issue completely dissolves. Women in Taiwan still have very limited roles that they're allowed to play. One thing we're famous for amongst Mandarin speakers, we're known to have a very cute feminine accent. We speak like we're cats. We meow instead of speak from our diaphragm.
Brooke Gladstone: Can you give me a sample of that?
Vickie Wang: [foreign language]
[laughter]
Brooke Gladstone: Yes, I hear it.
Vickie Wang: You hear it, right?
Brooke Gladstone: I thought it was really interesting how you relate this idea of niceness to Taiwan's position in the world.
Vickie Wang: Yes. When I was writing the article, trying to figure out how to conclude it, I kept thinking about bodily integrity in my head that naturally led to sovereignty. Taiwan has been under threat for longer than I've been alive. Technically, the civil war between the Communist Party and the Nationalist Party never ended. We never signed an amnesty. Ever since I was a little kid, air raids were a common part of my school life, so we would go, walk single file into the basement. We do this thing where we cover our ears and eyes with our thumb and four fingers and we would just wait while the sirens went off.
Brooke Gladstone: How does that relate to niceness?
Vickie Wang: Taiwan has been forced into a position where we do our best to maintain the status quo. Any little move on our part that suggests any sovereignty or independence, we are immediately terrorized for it. Somehow I feel like that relates to how I experienced sexual harassment and how it's affected me. This thing of keeping yourself small, acceptable, and compliant. I was born a year before martial law lifted in Taiwan. Martial law was lifted in Taiwan in 1987 and since then, we've had a very peaceful transition to a thriving democracy that I'm very, very proud of. In the midst of that, there isn't a nationwide movement to challenge who women can be in our country.
Brooke Gladstone: Now you're pretty optimistic that this movement isn't just a blip. Do you think those who say, "Ah, it's past, MeToo is over." Do you think that they're really not seeing the big picture.
Vickie Wang: They're missing the entire point. The fact that women now have the opportunity to tell their stories and be listened to, that was the extraordinary change. I think sometimes we forget that because before women didn't tell our stories because we knew it would go unheard. We knew we would be dismissed.
Brooke Gladstone: In terms of the headlines related to Taiwan, "Belated MeToo movement." In The Diplomat. "Years after MeToo first swept the world, Taiwan races to respond." That's Reuters. What do you say to those?
Vickie Wang: Not everything has to happen on an American timeline. If the reverse were true, you guys would have national health care like we do.
[laughter]
Every country has its own issues and we work on it in our own time. The MeToo movement in Taiwan, it's a demonstration of how powerful it is to have good, authentic, accurate media representation of human stories.
Brooke Gladstone: Vickie, thank you very much.
Vickie Wang: Thank you so much, Brooke.
Brooke Gladstone: Vickie Wong is a writer, interpreter, and stand-up comedian based in New York and Taipei. Coming up, the [beep sound] media man list is re-examined in a new book that challenges readers to consider who's punished by a MeToo accusation and why. This is On the Media.