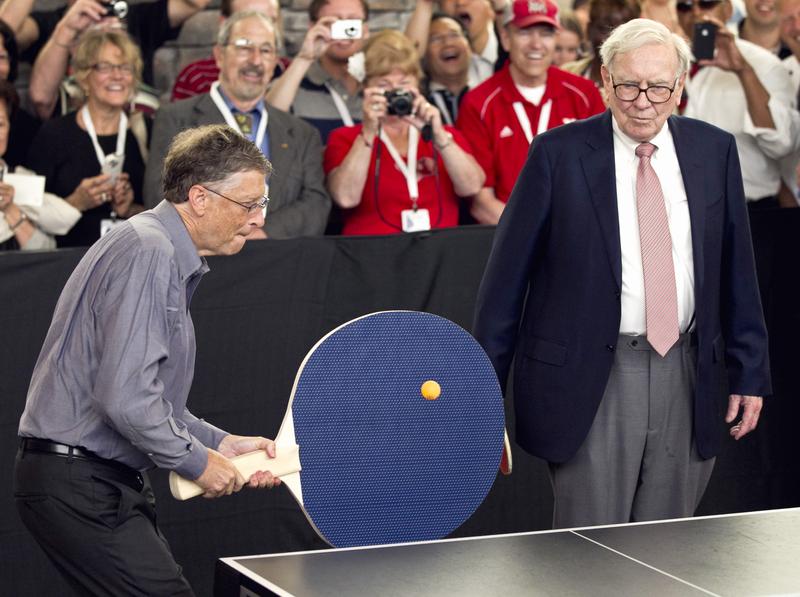 Transcript
BROOKE GLADSTONE: This is On the Media. I'm Brooke Gladstone. We just heard about how Natasha Boyer got a surprise tip of more than $1,000 when she delivered a pizza to a local church. As it happens, that incident was one of many similar church lessons in random acts of kindness that year.
[CLIPS]:
PASTOR: God has chosen you for this evening to give you a tip of $1300.
[CHEERS]
WOMAN: I want you to know, tonight you have 1600 –
[CHEERS, APPLAUSE]
MAN: All of these people chipped in. We think this is a record but we are going to give you a tip of 3,400 --
[CHEERS/END CLIP][MUSIC UP & UNDER]
BROOKE GLADSTONE: As for Natasha, one could argue that her loyalty to a friend in need, one of Alger's unassailable virtues, is precisely what did her in. And, in fact, this happens again and again. There's a body of research, starting in 1970 with anthropologist Carol Stack's book All Our Kin, that traces the networks of kinships that poor people rely on to survive, by sharing funds and childcare, even basic goods. But those networks also impede upward mobility because good fortune is expected to be shared. Your choice then is either to sever those bonds or distribute the fruits of your lucky break until it's too small to make a difference.
But there are lucky breaks and then there is real luck, luck so decisive yet so pervasive you hardly know it's there because it's always been there. Consider the phrase, "Lift yourself up by your bootstraps." I mean, obviously, it can't be done. You can't defy gravity by tugging on your shoes. In fact, once that phrase was a metaphor for the impossible. For example, in 1860, the year of Ragged Dick, a metaphysics professor named William Hamilton wrote that trying to analyze one's own mind is, quote, "an effort analogous to one who would lift himself up by his own bootstraps." But that is precisely what one must do to demolish the bootstrap myth, once and for all.
PROF. GREGORY CLARK: More than half of your outcome in life is already determined at the point that you're born.
BROOKE GLADSTONE: Economist Gregory Clark, speaking last year with C-SPAN's Peter Slen about his book, The Sun Also Rises. Clark used surnames to track social mobility across the world and found that it took many generations for families, both rich and poor, to regress to the mean, to become average. True, it's not a seamless progression. Your father may be rich and you may be broke but your children will likely move back up the ranks.
PROF. GREGORY CLARK: Just like the force of gravity existing pretty much everywhere on the planet, the force of social mobility seems to operate in the same way across all the societies we can observe.
BROOKE GLADSTONE: Even if you emigrate, your status, high or low, follows along.
PETER SLEN: Professor Clark, what does all of your research mean to the so-called "American Dream"?
PROF. GREGORY CLARK: I have to say that I'm afraid that America is not a special society, it's not an immobile society. It's just not any better than medieval England. And so, I think that does imply an end to the American Dream. [LAUGHS]
BROOKE GLADSTONE: In fact, you are twice as likely to achieve the American Dream in Canada, though the likelihood of achieving it here varies hugely from county to county.
Stanford economist Raj Chetty has tracked millions of families and found that a child in San Jose has an impressive 13% chance to move from the bottom fifth income bracket to the top, as great a chance as any place on earth. Meanwhile, a child in Memphis has a 3% chance. But if a family moves from a low-mobility area to a higher one, their children's chances rise, and the younger they move, the better they do. Chetty charted it year-by-year among siblings.
RAJ CHETTY: Every extra year you spend in a better environment makes you more likely to go to college, less likely to have a teenage pregnancy, makes you earn more as an adult, makes you more likely to have a stable family situation.
BROOKE GLADSTONE: That was Chetty on PBS NewsHour. He says the worst-performing neighborhoods are correlated with segregation, income inequality, single-parent families, poor schools and lack of social cohesion. These neighborhoods are very often black and overlooked when officials set budget priorities. Chetty says that government can effectively begin to boost mobility by investing in and fixing those neighborhoods. Meanwhile, it can do a better job of moving families, especially with young kids, out of them.
RAJ CHETTY: Twenty-five percent of the gap in earnings between blacks and whites is driven simply by the fact that blacks tend to grow up in neighborhoods that are much worse, on average, than whites.
BROOKE GLADSTONE: The government already spends more than $20 billion annually on housing vouchers calculated to enable poor families to rent in better areas but they can take years, even decades, to get. And when they get them, most states allow landlords to refuse vouchers, and they often do. So these families wind up where they started, paying a savvy slumlord much more for much less because there's no place else for them to go.
[CLIP]:
REV. DR. MARTIN LUTHER KING, JR.: In 1863, the Negro was told that he was free as a result of the Emancipation Proclamation being signed by Abraham Lincoln but he was not given any land to make that freedom meaningful.
BROOKE GLADSTONE: Martin Luther King at the National Cathedral in Washington, 1968.
REV. DR. MARTIN LUTHER KING, JR.: It was something like keeping a person in prison for the number of years and suddenly discovering that that person is not guilty of the crime for which he was convicted. And you thus go up to him and say, now you are free, but you don't give him any bus fare to get to town. And the irony of it all is that at the same time the nation failed to do anything for the black man, it was giving away millions of acres of land in the West and the Midwest, which meant that it was willing to undergird its white peasants from Europe with an economic floor.
But not only did it give the land, it built land-grant colleges to teach them how to farm. Not only that, it provided low interest rates so that they could mechanize their farms. And to this day, thousands of these very persons are receiving millions of dollars in federal subsidies every year not to farm. And these are so often the very people who tell Negroes that they must lift themselves by their own bootstraps. It's all right to tell a man to lift himself by his own bootstraps, but it is a cruel jest to say to a bootless man that he ought to lift himself by his own bootstraps.
[END CLIP]
[MUSIC UP & UNDER]
BROOKE GLADSTONE: In 2003, the National Bureau of Economic Research published a famous study in which researchers responded to help wanted ads for clerical, administrative and customer service jobs in the Chicago Tribune and the Boston Globe. They applied with names associated with whites like "Greg" or blacks like "Jamal," based on naming data for babies born in the late '70s. The white names produced 50% more callbacks. A white name yielded as many more callbacks as an extra eight years of experience on a black resume. In another study based in New York, whites with criminal records got more callbacks than blacks with clean records. So much for bootstraps.
E.B. White once wrote, "Luck is not something you can mention in the presence of self-made men." Indeed, surveys find that wealthy people are far more likely than poor ones to say hard work is what leads to success and to credit hard work above all for their happy lot in life.
Of course, hard work and talent matter but they offer no guarantee, as Robert Frank, professor of economics at Cornell University, observes in, Success and Luck: Good Fortune in the Midst of Meritocracy. He says success may also hang on the month or location of your birth, not to mention the wealth you're born with. But when we compose our personal narratives, those things recede into the mist, as Frank found when confronted by Fox News host Stuart Varney.
[CLIP]:
STUART VARNEY: Am I lucky or not?
PROF. ROBERT FRANK: Yes.
STUART VARNEY: Who I am and where I am, I'm lucky.
PROF. ROBERT FRANK: Yes, you are.
STUART VARNEY: Lucky. Okay.
PROF. ROBERT FRANK: And so am I.
STUART VARNEY: That's outrageous. That is outrageous. What about the risk I took? Do you know what risk is involved in coming to America with absolutely nothing? Do you know what risk is involved in trying to work for major a American ep – network with a British accent, a total foreigner? Do you know what risk is implied for this level of success?
PROF. ROBERT FRANK: I do.
STUART VARNEY: Is it luck that you hold a tenured position?
PROF. ROBERT FRANK: Yes.
STUART VARNEY: [LAUGHS] That's nonsense. I am insulted by what you said.
PROF. ROBERT FRANK: Well, that's --
[BOTH SPEAK/OVERLAP]
STUART VARNEY: You are going against the American dream.
PROF. ROBERT FRANK: I'm not.
STUART VARNEY: No, if you come to America with nothing and you play by the rules, you work hard, you get disciplined inside yourself --
PROF. ROBERT FRANK: Right.
STUART VARNEY: -- you marry and have children, in that order, okay, you do all of those things, you play by the rules, you will make it in America and luck has nothing to do with it.
PROF. ROBERT FRANK: That's not true, sir.
[AUDIENCE LAUGHTER/END CLIP]
[NYU CLIP]:
PROF. ROBERT FRANK: I got in my cab leaving the studio and, of course, only then did I think about all the fast pitches he had thrown my way that I'd completely failed even to swing at but –-
BROOKE GLADSTONE: Frank, speaking sometime later at New York University.
PROF. ROBERT FRANK: He said he'd come to the USA with nothing. He had a degree from the London School of Economics. That's, that's coming to the US with nothing? He had somehow overcome the handicap of working in America with a British accent.
[AUDIENCE LAUGHTER]
Americans love British accents! He said he took risks. Well, what's a risk? I looked it up. Merriam-Webster: Risk is the possibility that something bad or unpleasant, such as an injury or a loss, will happen. He took risks and he succeeded. Well, that means, by definition, that he was lucky. Full stop. But I didn't have the wit to point that out.
[END CLIP][MUSIC UP & UNDER]
BROOKE GLADSTONE: But what does it matter, pointing it out? Well, as Frank notes, several studies suggest that when we feel gratitude, when we're generous to strangers, when we're reminded of luck's importance, we are more likely to plow some of our own good fortune back into the common good. But we underplay luck because we can recall our own struggles far better than the fateful but fuzzy role with chance and because the very idea corrodes our faith in free will, but mostly because, like Benny Franklin, we're deeply invested in our own autobiographies.
Take me. My parents went broke a couple of times. Once we had to put all our stuff out on the lawn to be auctioned. I went to college almost totally on aid. But I always knew I was going to college, even on nights when supper was leftover Kentucky fried chicken I brought home from the job. I knew that this was temporary. So I can say, wow, I'm really self-made but I know I'm not. Sure, I always kinda knew I was lucky but not until working on this series did I really begin to understand what that meant.
Hard work is real, but bootstraps are bunk and social mobility a myth. Unless a nation chooses to build the infrastructure, the roads on which a person can move upward, you pretty much can't get there from here.
The Poverty series was produced by Eve Claxton and Meara Sharma and edited by our executive producer Katya Rogers. If you want to hear the whole series, you can find it at onthemedia.org/poverty. Our technical director is Jennifer Munson. On the Media is a production of WNYC Studios. I'm Brooke Gladstone.