Making Sense of the "Metaverse"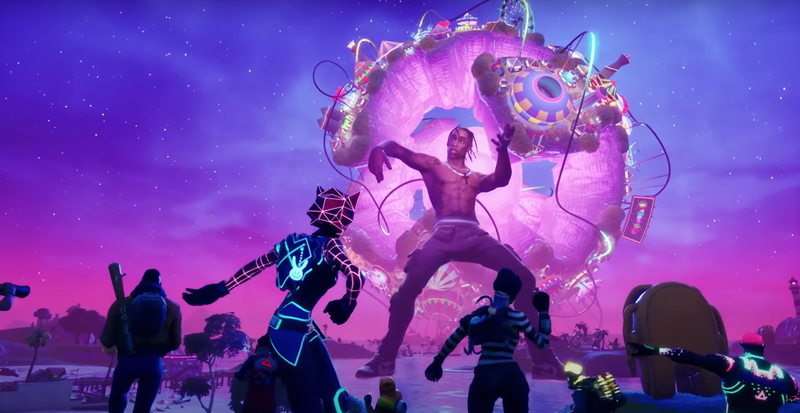 Transcript
BROOKE GLADSTONE This is On the Media, I'm Brooke Gladstone. Much about life is maddening and confusing. It's natural to feel that we as individuals lack the agency to fix the world's woes. That's why many of us turn to the power we do have, which is to leave it all behind. Call it distraction or denialism, escapism or just plain human nature. We're prone to create and inhabit imaginary lives through books, movies, our own imaginations, or increasingly technology.
[CLIP]
NEWS REPORT Imagine for a moment a world that has everything you could ever dream. Every kind of story you can imagine is there and open 24/7. And if you're tired of storms, it never rains there. Weather's perfect. So where is this magical place? It's the metaverse. [END CLIP]
BROOKE GLADSTONE The Metaverse, the chosen name for the virtual reality powered successor to our current Internet has reached full on buzzword status in 2021. Some credit for the hype could go to Tim Sweeney, CEO of Epic Games, who kicked off this company's high profile antitrust lawsuit against Apple earlier this month by defining Fortnite his crown jewel as a metaverse. Fortnite is the most popular video game of all time. Gamers have logged a stunning three point eight billion cumulative days of playtime on its servers. But is it really a metaverse? In a minute, I think we'll find out what that means. Meanwhile, catchy stories of technological advancement generate headlines and big money in Silicon Valley and Wall Street. [CLIP]
NEWS REPORT Here es a recent article from Forbes. The metaverse is coming and it's a very big deal. [END CLIP].
[CLIP]
NEWS REPORT It's a brave new – I can't even say world – metaverse. Brave new metaverse here with... [END CLIP].
[CLIP]
NEWS REPORT JP Morgan bullish on the metaverse is potential for ads and e-commerce. [END CLIP]
BROOKE GLADSTONE The cash grab may have just begun, but the promises and pitfalls of a three dimensional inhabitable Internet as well trod ground in science fiction.
[CLIP]
PHILIP J FRY Behold the Internet! [MUSIC PLAYS UNDER]
BROOKE GLADSTONE [OVER CLIP] Like this Futurama episode in which our 31st century protagonists log on to the metaverse.
PHILIP J FRY My God, it's full of ads.
BROOKE GLADSTONE [OVER CLIP] Only to be literally attacked by pop ups.
LEELA Follow me!
PHILIP J FRY It's immense. [END CLIP]
BROOKE GLADSTONE The real metaverse may be years or decades off, but Gene Park, who covers video games for The Washington Post, is watching its development with anxiety and excitement.
GENE PARK The metaverse is basically thought of as the next version of the Internet. A virtual world having its own economy where the inhabitants, Internet users would be able to kind of coexist online doing work as they would in their real life. Of course, there will be avatars and they'll be like actualized places
BROOKE GLADSTONE Like Magic Castles or Starbucks? Is this a place you would go to escape the real world or is it just another place of business?
GENE PARK Some people would want to use it as a form of escape, but I think for a real metaverse to function, it would be a place where people would go to work.
BROOKE GLADSTONE I'm still trying to get a handle on what it would look like. What would it feel like?
GENE PARK Virtual reality is probably the simplest way to kind of imagine it. That's the way that it's been. Imagine for decades stemming from the 1992 Neal Stephenson book Snow Crash. Snow Crash coined the term the Metaverse. And the most famous depiction of a metaverse would be the book and the Steven Spielberg film Ready Player One
BROOKE GLADSTONE And for those who haven't read it, can you summarize that?
GENE PARK Yeah. Ready. Player one envisions a corporation that has established the metaverse. Imagine Facebook with like 100 times more power and the main character has to find a secret of why the company was started, but within his adventures, within that metaverse, he's able to interact with so many different IP, from cartoon sports figures to books that he used to read or shows that he used to watch because they all coexist within this space. Much like Fortnite, Fortnite already has different characters in different IP from different companies, all clashing together in one existing space.
BROOKE GLADSTONE But I always thought Fortnite basically was a shooting game.
GENE PARK Fortnite has definitely evolved into more of a social networking platform in which you still shoot other characters. Right. But they've also now included features where you don't have to do any of that stuff. You can just hang out and talk and it's kind of become like the Gen Z Zoom, where people will go on Fortnite and just kind of meet and talk and sit together and watch a movie in Fortnite.
BROOKE GLADSTONE Travis Scott, the rapper, he had a 15-minute concert in April last year.
GENE PARK I would absolutely call it a Travis Scott April concert, a turning point for a fortnight at. And for its metaverse ambitions. That was the largest attempt yet at being able to kind of create like a gathering space for people and for having a reason outside the game for tens of millions of people to log on to the game,
BROOKE GLADSTONE 46 million watched it and danced along.
GENE PARK Yeah, that's quite an attendance figure for a concert. Wouldn't you think?
[CLIP]
TRAVIS SCOTT Sun is down. I'm freezing cold. That's how we already know, when it's here. [END CLIP]
BROOKE GLADSTONE Here's the thing, I don't know how different this is from Second Life. I mean, back in the aughts, Regina Spektor performed songs from her then new album on Second Life in a virtual New York City loft. You could do all those cultural things there. You could spend money. People flirted, they even married. They built second lives there. How is this different? What makes this different?
GENE PARK Second Life is absolutely one of the first real attempts at creating something like this. The problem was, is that it definitely never attracted the millions of people it would need to kind of enter into serious conversations with metaverse. Whereas Fortnight and the other video game Roblocks, they have attracted hundreds of millions of people, and the difference between Second Life and Fortnite is that with Fortnite they were able to, you know, for lack of a better term, lure regular folks in as well as gamers, you know.
BROOKE GLADSTONE So what you're saying is that the game was the gateway drug.
GENE PARK Yes, exactly. That's a great way to put it.
BROOKE GLADSTONE Also, I have to assume, you know, since Second Life was back in the aughts, that it didn't have the technology or the sense of reality that these worlds intend to employ.
GENE PARK Absolutely. Second Life looks very ancient by now. Fortnite is improving constantly, but it still doesn't have the capacity to hold massive amounts of people. We've talked about how 46 million people watch Travis Scott. Unfortunately, all of those 46 million people were divided up into rooms made of one hundred other people. Right. We're not all able to coexist in the same space. That's why the metaverse doesn't exist today. I think a lot of the reason why conversation around this metaverse, which isn't exclusively a video game concept is happening around a video game industry is because there's nothing on Facebook or Twitter, for example, that looks anything like the kinds of images that we get in video games and the kind of reality that they're able to create.
BROOKE GLADSTONE So the metaverse is being heralded as the Internet's future, but can we talk a little bit about how it's both new and old? I'm thinking more of like vision quests where instead of technology you could use a drug or a mushroom to place you in a truly different realm.
GENE PARK I see a lot of similarities between drug experiences and virtual worlds and video games, too. You know, even the Travis called concert was a very psychedelic experience. It was like a 90-foot-tall giant. As colorful explosions explode behind them. It definitely felt like a very surreal kind of drug, trippy experience.
BROOKE GLADSTONE And I was thinking about the games predating the Internet that sort of enabled us to inhabit an alternate persona in an alternate world. Like live action, role playing, LARPing, or just what young kids do in every generation, whenever they're left alone.
GENE PARK Absolutely. I've once described fortnight as having the same story that I created when I was bashing two action figures together when I was six years old. You know,
BROOKE GLADSTONE it seems, though, like the metaverse will eventually feel less like a game and maybe not a world so much as a big immersive, snazzed out platform where you can buy anything you want. And that's not such a new phenomenon, why all the hype about this digital metaverse as the future of the Internet? I'm not sure what makes it a breakthrough.
GENE PARK Yeah, I think it's really hard to even envision it right now because there are so many companies having different ideas about it. Facebook, for example, invested years ago in its virtual reality platform where Oculus quests and set to launch Horizon, which is basically a virtual world to explore, play and create, as they say. And then, of course, there's epic games, and Tim Sweeney,
BROOKE GLADSTONE That's the guy behind Fortnite. Epic CEO Tim Sweeney warned that if one company ends up gaining control of the metaverse, it will become, quote, more powerful than any government and be a God on earth.
GENE PARK Facebook dominates so much of the Internet, right. Google and Facebook, it would behoove whatever company to build whatever next version of the internet might be to be in that position. So, I think there's a lot of jockeying for that position right now.
BROOKE GLADSTONE When Micah Loewinger, who's producing this two-way was talking to me about this. You know, I always loved the idea of alternate worlds. His concern was that this idea, whether darkly conceived by Philip K. Dick or Neal Stephenson or gloriously imagined, simply becomes just another way to monetize us. I want to think that there is magic out there, but whenever these big platforms get hold of it, it's just kind of ick.
GENE PARK That's kind of why I wrote that article back in April to sound a light alarm. For me, as someone who has worked for newspapers for the last 20 years, you know, I care very much about how people perceive the news. And if the media industry is about to be disrupted. Once again, newspapers are still catching up to the current reality of the Internet. Right. So, I fear for the media industry overall. And I absolutely share any fears about what this might look like and how much of it is an attempt to turn us into capital. We've had so many examples of this in recent years. I'm hoping, hoping this time that once the Internet changes again, more people will at least be a little bit ready for it.
BROOKE GLADSTONE Well, thank you so much.
GENE PARK Thanks so much, Brooke.
BROOKE GLADSTONE Gene Park is a reporter at The Washington Post covering video games.
Copyright © 2021 New York Public Radio. All rights reserved. Visit our website terms of use at www.wnyc.org for further information.
New York Public Radio transcripts are created on a rush deadline, often by contractors. This text may not be in its final form and may be updated or revised in the future. Accuracy and availability may vary. The authoritative record of New York Public Radio's programming is the audio record.