Inside Biden's Short-Lived Disinformation Governance Board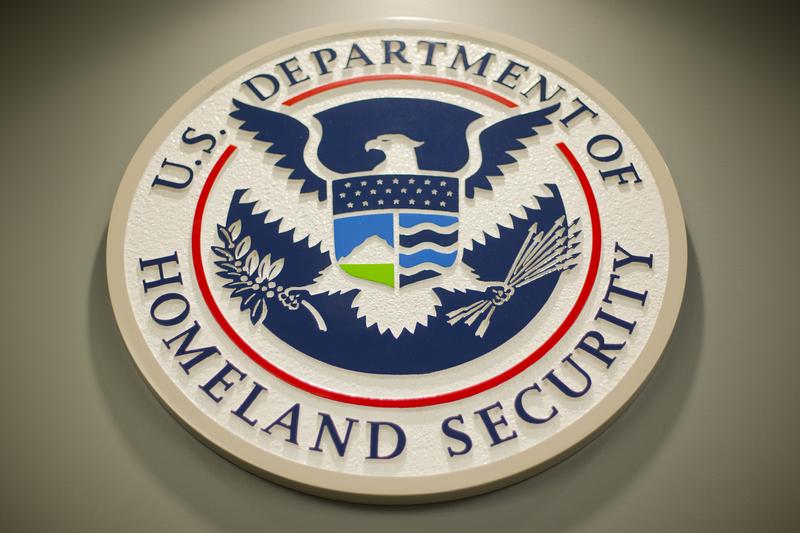 Transcript
BROOKE GLADSTONE This is On the Media, I'm Brooke Gladstone.
MICAH LOEWINGER And I'm Micah Loewinger. When disinformation circulates about, say, FEMA and hurricanes, it can hurt the government's ability to provide life saving storm relief. Which is precisely why the Biden administration rolled out a potential solution in April.
[CLIP]
NEWS REPORT The Department of Homeland Security announced last week that it is establishing a disinformation governance board to combat false information online.
NEWS REPORT And the woman appointed to lead that effort is a woman named Nina Jankowicz. She's a former disinformation fellow at the Wilson Center and the author of the book How to Lose the Information War. [END CLIP]
MICAH LOEWINGER Which, according to the Department of Homeland Security, the board had no real authority and would simply advise other parts of the government on how to respond to mistruths. But before it could even meet for the very first time, the group and its executive director, Nina Jankowicz, became the subject of a vicious right wing disinformation campaign. Leading her to step down after just two months on the job. The episode was frankly ironic, but it presents a cautionary tale for future government led efforts at countering disinformation.
NINA JANCOWICZ We had no operational authority, right? So as FEMA or CBP or the Cyber and Infrastructure Security Agency came to us and said, hey, you know, we're trying to reach this population to make sure that they have access to good information about critical infrastructure. There's been, you know, a disinformation campaign about gas pipelines. We would talk through with them, okay. Like, how do we want to reach this? What's the best messaging? And they would be free to do with that information what they chose.
MICAH LOEWINGER Let's say the DHS became aware that there was a bogus story going viral about the integrity of the upcoming midterms. As director of this board. What would you have done?
NINA JANCOWICZ This is actually something that DHS has dealt with before. In the 2020 election, DHS, along with the FBI and other parts of the federal government, did uncover an Iranian campaign to dissuade voters from going to the polls, and they very quickly declassified that intelligence. And at a press conference with the director of the FBI putting out fun social media graphics and things like that in order to inform voters. As the director of the board, I would have consulted with the heads of CISA and anybody else involved the Cyber and Infrastructure Security Agency. I would have potentially connected them with folks either within the department who had done similar education campaigns before or outside of the department who were experts on how to communicate about election security. It was nothing to do with fact checking or anything like that. It would just be about how best to get the message out so that Americans had the right information about how and when to vote. If that's what we are talking about.
MICAH LOEWINGER A lot of what you're describing and you even kind of alluded to this is the sorts of strategies that the intelligence community is already doing to some extent. But the name, the Disinformation Governance Board, I don't think was the best name, first of all. Second of all, there is a strong amount of skepticism that Americans of all political creeds have about government censorship. And Fox News, I think, did a good job of exploiting this and spinning the Disinformation Governance Board as a Ministry of Truth.
[CLIP]
TUCKER CARLSON Ministry of Truth, men with guns telling you to shut up.
COMMENTATOR A group of vicious people are taking Orwell not as a warning, but as a handbook.
SEAN HANNITY Is this what we really want to turn our country into this creepy government ministry of Truth? [END CLIP]
NINA JANCOWICZ People were saying, including members of Congress, that this was Stalinist or Maoist, that it was going to knock on people's doors using the department's law enforcement capacity. And there was a disinformation campaign to paint me as this absolutely radical. So an anonymous account online watched an old conversation I had had with some librarians in Georgia in January of 2021. It was presented completely without a date. They cut one minute of the conversation in which I was describing Twitter's Birdwatch program. It is a program inviting Twitter users to add context to conversations on Twitter so that people can have more information when something is going on that might be politicized or might be lacking information for them to make a judgment call. And when I was doing this conversation that was later posted on YouTube, I was asked about the program. It had literally just been announced. I had admited at the beginning of my answer that I didn't know too much about it. And in the course of my about five minute answer to a librarian's question about what I thought about this program, I said, you know, the jury's still out. It's kind of inviting people to edit the context of other people's tweets. And that's what went viral.
[CLIP].
[AT GEORGIA LIBRARY]
NINA JANCOWICZ The verified people can essentially start to edit Twitter. [END CLIP]
NINA JANCOWICZ It was presented as Nina and the Disinformation Governance Board wants to edit your tweets. This was picked up by conservative media. And then, to my chagrin and frankly disgust. A lot of mainstream media reporters were also retweeting this video and saying, wow, this is totally crazy. How could she say something like this? As if I had said it in a meeting of the Disinformation Governance Board, which never even met. And it went totally viral to the point where Bill Maher talked about it on his show.
[CLIP]
BILL MAHER The Czar, and Nina Jankowicz says she'd like some committee there within this governing board with the power to, quote, edit Twitter and add context. [END CLIP]
NINA JANCOWICZ It was just really shocking to me. Even when the AP ran a fact check of that claim. It got very little play. Later, after I resigned my position, I ended up tweeting that fact check article and kind of explaining things. And people who engaged with that thread didn't even read the article and they said, We know you still want to edit our tweets. That is just one small part of the campaign that was launched against me and that came with a lot of violent threats against me and my family of gendered harassment that has thankfully died down now. But it was not an easy month.
MICAH LOEWINGER How did the Department of Homeland Security respond to all of it?
NINA JANCOWICZ The strategy was that we weren't going to give credibility to these claims by debunking them. We were just going to issue some broad based talking points about what the board was going to do. I've seen these sort of campaigns undermine the work of other counter disinformation initiatives in other countries. I've written about that. I have warned about that. Unfortunately, that's what ended up happening to us in a much greater scale.
MICAH LOEWINGER You literally wrote a book called How to Be a Woman Online: Surviving Abuse and Harassment and How to Fight Back.
NINA JANCOWICZ Yes.
MICAH LOEWINGER And yet it sounds like you had no opportunity to fight back.
NINA JANCOWICZ I had no opportunity to fight back. And actually, my first book is called How to Lose the Information War. So both books were born out in real life in a very personal way. It was kind of like watching a slow motion car crash. And one of the things I talk about in my second book, how important and empowering it is for women who are being abused to not cede their online space, to use the platforms that they have to call out, the behavior being used to undermine them. And I wasn't able to do that. And now that I'm out of government, it doesn't matter what I say. I can issue as many fact checks as I want. There are still people who claim to want me dead and other people who think I'm treasonous or a traitor to our country for having wanted to serve the federal government in an area in which I'm expert. It's not just people online, random Americans who made that happen. It is members of Congress. It is members of the media. Some mainstream media figures as well, who fell into that narrative without really doing their research. Makes me pretty pessimistic about the state of the national discourse when it comes to this topic, which, make no mistake, has real implications for national security. This childishness has been put ahead of something that has an impact on the very functioning of our democracy.
MICAH LOEWINGER To be honest, it's so hard for me to imagine this going differently because I feel that the Disinformation Governance Board played into long standing conspiracy theories about a deep state. Do you know what I'm saying? Like it seemed to fit so perfectly with a kind of paranoia that has existed for a long time. I mean, I don't know that Tucker Carlson and Kevin McCarthy needed to whip things up as intensely as they did to get a rise out of many conservatives. For that matter. We can imagine something like a disinformation governance board being launched under the Trump administration. How that would have upset liberals. I mean, is anything resembling the government verifying information going to set off people's spidey senses?
NINA JANCOWICZ It is a deeply politicized issue. It is not less politicized in other countries, however. I spent a lot of my time in the former communist space and Central and Eastern Europe and some countries have figured it out. Kept their heads down and dealt with the parliamentary inquiries and the criticism and the conspiracy theories and continued the work for the good of the country. We just need to recognize that there is a role for government, just as there's a role for civil society in the media in addressing disinformation. But the longer we dillydally, and at this point by my records, we've been dilly dallying for over six years. The longer we allow this politicization to be entrenched, then we make the job much harder for those trying to do it in the future.
MICAH LOEWINGER I completely agree with you that this is a problem, but like the solutions seem much less clear. And the government's role in repairing lost trust by fighting disinformation seems like an uphill battle or something that I don't know that we can win. And I think of, for instance, the Stop the Steal movement that was a homegrown disinformation campaign to undermine election integrity. But it is based on a lie that a large enough portion of Republicans believe is true, including some who are in power. So I don't totally understand how the government could navigate counteracting the big lie. Anything done to fight it feels like it will only make the problem worse.
NINA JANCOWICZ Yeah. Christopher Krebs, the former director of the Cyber and Infrastructure Security Agency under the Trump administration, tried to fight the big lie and got fired. So it's a pretty precarious situation. But I do think there are ways to do it other than debunking and fact checking. Governments in central and Eastern Europe that have been dealing with Russian disinformation for decades. They do some debunking and fact checking, but the most important thing that they have learned is how to build information literacy among the public. And Ukraine is a great case study for that. Right. 2014, they were just getting hammered by Russian disinformation during Russia's first invasion of Ukraine. Eight years later, they are one of the most resilient government communicating apparatuses that I have ever seen. And that has meant that not only do Russian falsehoods get less play within the Ukrainian media ecosystem, but they're getting a lot less play internationally as well. Generational work. I recognize that it's not the quick solution that everyone wants, but if tiny countries like Estonia can get that together than certainly in the United States of America can figure it out as well.
MICAH LOEWINGER Nina, thank you very much.
NINA JANCOWICZ Thanks for having me.
MICAH LOEWINGER Nina Jankowicz is the former director of the Department of Homeland Security's Disinformation Governance Board, and she's the author of How to Be a Woman Online: Surviving Abuse and Harassment and How to Fight Back.