How Bad Faith Mobs Weaponize Objectivity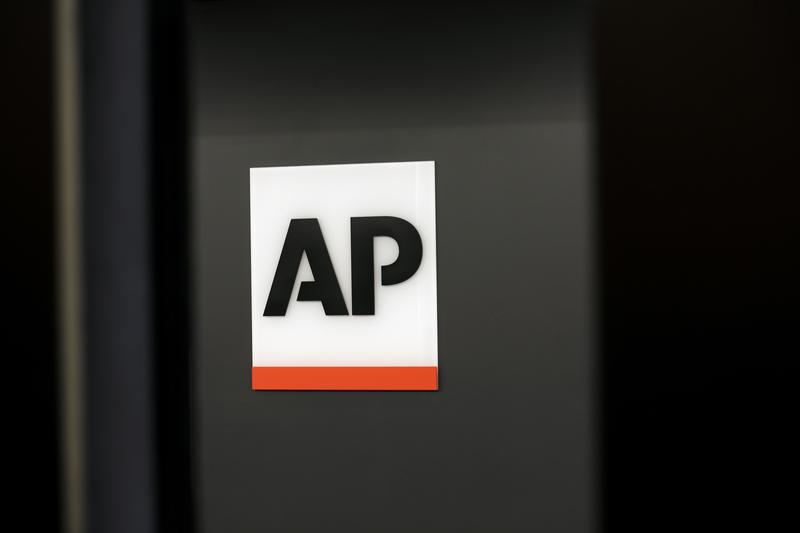 Transcript
BROOKE GLADSTONE When online trolls target old media, young journalists tend to be easier prey.
JANINE ZACHARIA The first thing Emily said to me, after they fired her, was "I feel like nobody has my back."
BROOKE GLADSTONE From WNYC in New York, this is On the Media, I'm Brooke Gladstone. Also, this week, there's either an epidemic of cancel culture or an epidemic of whining about cancel culture, depending on who you ask.
MICHAEL HOBBES What are the statistics indicating that speech is less free now than it used to be? We're in like a free speech Xanadu.
BROOKE GLADSTONE Plus tracing the origins of our term du jour: cancelation. As so often the case, it originates on black Twitter.
CLYDE MCGRADY It was mostly used to express disgust or disdain for some celebrity who did something like, you know, like eh, I'm done with this person. I don't deal with them, they're cancelled.
BROOKE GLADSTONE It's all coming up after this.
[BREAK]
BROOKE GLADSTONE From WNYC in New York, this is On the Media, I'm Brooke Gladstone. The Associated Press turned 175 this year. To call the AP a news organization is an understatement. It's our industry's beating heart. Pumping high quality information from across the world to cell phones, local newspapers, radio stations, Facebook feeds. Its ever-evolving stylebook has shaped the lexicon and grammar of journalism. But when news broke last month that the AP had fired a rookie reporter named Emily Wilder, the institution found itself at odds with media critics, right wing trolls and elements of its own newsroom. Then, on May 27th, On the Media's executive producer, Katya Rogers received a voicemail from an employee at the Associated Press who asked us to examine the debate around objectivity there. We asked our reporter Micah Loewinger to look into it.
MICAH LOEWINGER By the time I started digging into all this, Emily Wilder was tired of talking to the press, and I really don't blame her. In just a week, she'd gone from an unknown 22-year-old entry level staffer to a cautionary tale about online expression and a target of right wing media. Since she wasn't talking, I called up someone who had witnessed her story up close.
JANINE ZACHARIA She took my class and, you know, crushed it. She was an amazing student.
MICAH LOEWINGER Janine Zacharia taught Emily Journalism at Stanford University. She also served as the Jerusalem bureau chief for The Washington Post.
JANINE ZACHARIA She wanted to study with me, in particular, given my background, which was as a longtime correspondent covering the Israeli-Palestinian conflict.
MICAH LOEWINGER Emily had gone to an Orthodox Jewish high school in Phoenix, but became known at Stanford not as a Zionist, but as a vocal advocate for Palestinian rights. Enough so that a paper trail emerged online.
JANINE ZACHARIA But to be frank with you, I didn't see it as relevant because – look at her reporting skills. She broke two stories of national import as an intern, one about a Trump supporter who died of COVID and his daughter, who expressed this message of outrage about it. And another about COVID testing wait times in a poor area of – I think it was Phoenix – that got featured on Rachel Maddow.
MICAH LOEWINGER Her journalism caught the eye of the AP, which hired her on May 3rd as a news associate. But her past as an activist caught the eye of the Stanford College Republicans Club, which posted on Twitter screenshots of protests she'd attended and things she'd written in college. Like the times she referred to "naked mole rat looking billionaire Sheldon Adelson" and "little turd Ben Shapiro." The thread started to get attention on May 17th.
[CLIP]
EMILY WILDER I began to receive a lot of pretty heinous harassment. [END CLIP]
Speaker 5 That's Emily on Democracy Now!
[CLIP]
EMILY WILDER Prominent Republicans on the internet began to lambast me, including Senator Tom Cotton and Ben Shapiro. [END CLIP]
MICAH LOEWINGER Then, the Washington Free Beacon ran a story with the headline "AP Hires Anti-Israel Activist as News Associate." After that, a story from Fox.
[CLIP]
EMILY WILDER I was reassured during this time by my editors that I would not face repercussions for my past activism, and that they just wanted to support me while I was facing the smear campaign. [END CLIP]
MICAH LOEWINGER Meanwhile, a group of senior managers at the AP came to a unanimous decision.
[CLIP]
MICAH LOEWINGER Less than 48 hours after the Stanford College Republicans began to post about me, I was fired. The reason given was a supposed social media violation. Sometime after I joined AP on May 3rd. [END CLIP]
JANINE ZACHARIA They abandoned her, when she was on staff, to an online mob.
MICAH LOEWINGER Janine Zacharia.
JANINE ZACHARIA The first thing Emily said to me after they fired her, and we were sitting there in shock, was "I feel like nobody has my back."
MICAH LOEWINGER Even though the timing suggested that she got fired for old posts brought to light by this bad faith mob, the AP says its action was prompted by ten recent posts that showed too much bias about an important political issue, but it wouldn't tell me which posts crossed the line. Of the 16 tweets on her profile during her 3 week stint at the company, most were retweets and there was really just one that stood out to me. "Objectivity," she wrote, "feels fickle when the basic terms we use to report news implicitly stake a claim. Using 'Israel,' but never 'Palestine,' or 'war' but not 'siege and occupation,' are political choices. Yet media make those exact choices all the time without being flagged as biased."
BILL KELLER That one post of hers felt to me like part of a larger debate we're having about what we call things. Hardly a fireable offense.
MICAH LOEWINGER That's Bill Keller, former executive editor for The New York Times and a founder of the Marshall Project. He's pretty familiar with this debate around objectivity or whatever you want to call it.
BILL KELLER I tend to avoid the word 'objectivity' just because it has a kind of chiseled in stone, absolute truth quality to it. I'd rather talk about being impartial or being fair. I think what we're talking about is how you establish the trust of readers, which is, after all, what we sell.
MICAH LOEWINGER A growing chorus of journalists, many of them people of color, say there's no such thing as objectivity, that journalists can still be fair and accurate without pretending they don't have opinions or a sense of what's right and wrong.
BILL KELLER I do think when you announce what you believe about something, there's at least a subconscious tendency to cherry pick your facts to support the point of view you've expressed publicly, whereas keeping it to yourself has the virtue of not being embarrassed if the facts go against you. But if you go by the polls that question what people think of the media, impartiality hasn't exactly won the day.
MICAH LOEWINGER Wherever you land on this debate, the fact is the AP has a strict doctrine of impartiality, and maybe that's worked. People seem to like their journalism. Surveys find that news consumers consider the outlet to be among the most credible. But at what cost? According to over 100 staffers who organized last month, Emily's case demonstrated that the AP had put neutrality above the safety and well-being of its workers. In an open letter, they wrote, "It has left our colleagues – particularly emerging journalists – wondering how we treat our own, what culture we embrace and what values we truly espouse as a company." After the letter, the managing editors held a series of company wide meetings to answer questions and explain their decision. There was a lot of frustration at the meetings that I heard. Again, the editors wouldn't say exactly which of Emily's tweets had violated their social media policy. The anonymous staffer who gave us the Zoom recordings told me that this lack of clarity suggested that Emily was really fired for her past activism. And if it was the activism that got her fired, would that create a new precedent?
JANINE ZACHARIA Can you imagine the can of worms that opens?
MICAH LOEWINGER Janine Zacharia.
JANINE ZACHARIA Then they've got to look at everybody. Lots of students went to Black Lives Matter protests in the summer of 2020. Then say they decided, you know what, I want to be a journalist. Is that going to become part of the vetting process for working at the AP? Were you involved in any documented activism? And I don't think that journalists should be tweeting everything that they think and feel. I am for more stringent rules on social media, right? What I'm not for is selective application of those rules in the face of a right-wing mob coming after a young staffer.
MICAH LOEWINGER When I asked the Associated Press whether the decision was the result of a bad faith campaign, they simply said "no," and encouraged me to look at what editor Brian Carovillano said to Brian Stelter last weekend on CNN.
[CLIP]
BRIAN CAROVILLANO Anyone who thinks that the AP would be cowed by the College Republicans does not know very much about the AP. [END CLIP]
MICAH LOEWINGER Janine Zacharia, who's actually studied this phenomenon, isn't buying that.
JANINE ZACHARIA I have been part of a working group on information warfare, disinformation at Stanford.
MICAH LOEWINGER Around the beginning of the pandemic, she co-authored a report to help news organizations avoid falling prey to the most common and harmful tricks. Then she explained those guidelines to a bunch of news organizations, including the AP.
JANINE ZACHARIA What was clear is that they hadn't digested sort of the macro lessons from our playbook, which was namely: remember that journalists are a targeted adversary and see yourself this way when digesting disinformation.
MICAH LOEWINGER Another important guideline: focus on the why, as much as the what.
JANINE ZACHARIA If the AP managers had focused on why are the Stanford College Republicans posting this Twitter thread, why are right wing media amplifying it, then they would have had a better outcome and they wouldn't have had this blow up in their face.
MICAH LOEWINGER Which leads to a third point from Janine's playbook. Beware of campaigns to redirect your attention from one newsworthy event to another. In this case, look at when the Stanford College Republicans thread got picked up.
JANINE ZACHARIA Just a few days earlier, the IDF, the Israeli military, had bombed the building where the AP was headquartered.
[CLIP]
NEWS REPORT Al-Jazeera Gaza journalist Safwat al-Kahlout, was live on air as he watched his workplace of 11 years vanish in front of him.
JANINE ZACHARIA And people that were looking to justify that strike were pointing to the Israeli assertion that in that same 12 story building was a Hamas office. This is not a good look for Israel, right? This is like an office, and it had an American newsroom in it. When Israel has the capability to monitor all the top Hamas officials electronically, like they haven't really explained it. So if you're trying to defend the strike and then along comes this Twitter thread, that they hire someone that was an anti-Israel activist as she's being described, right? Sure you throw that in the mix of your defense. Now, it's all about this young woman in Arizona.
MICAH LOEWINGER What happened to Emily Wilder and the AP is neither new nor unique. Just look back to 2013 during GamerGate, when trolls began employing a tactic from Internet forums called brigading. By coordinating their attacks against female writers who spoke out about misogyny in the video game industry, the harassers could seize the narrative, silence their targets and appear larger and louder than reality.
AARON CALVIN This is just going to keep happening because it works.
MICAH LOEWINGER That's Aaron Calvin, a former trending news reporter for the Des Moines Register. He lost his job after a right wing mob dug up some of his old tweets in 2019.
AARON CALVIN When I began covering a young Iowan named Carson King, who achieved viral popularity by holding up a sign on ESPN.
[CLIP]
NEWS REPORT Carson King, a 24-year-old from Iowa, held up a sign looking for some money for beer. You see it right there. And he added his Venmo account, which was genius.
NEWS REPORT Donations started rolling in and King decided to give them to the children's hospital. Busch Beer and Venmo soon agreed to match the donations. So far, more than 1.3 million dollars has been raised. [END CLIP]
MICAH LOEWINGER What a story! Aaron drove out to meet Carson, they got along, Aaron writes a glowing profile for the Register – except for one bit at the very end of the piece.
AARON CALVIN An editor requested that I do a background check which involved searching his old tweets, and I found some racist or like off-color jokes when he was in high school and I ended up talking to him about this, and it ended up being a very small part of the profile and he apologized, and it was not an indictment of him in any way.
MICAH LOEWINGER Then Anheuser-Busch came out saying they would still donate the money to charity, but without any association to Carson. That's when the mob homed in on Aaron.
AARON CALVIN People started publishing screenshots of old tweets of mine. I tweeted a Kanye West lyric and quoted it, but it included the N-word. You know, I was 17 then, and I thought it was OK to write that word at the time if it was a quote.
MICAH LOEWINGER There was also a tweet in which you made some joke about same sex marriage. You wrote, "Now that gay marriage is legal, I'm totally going to marry a horse."
AARON CALVIN Yeah. I mean, a lot of the things that people yelled at me about were jokes that were meant to be ironic but taken fully out of context. People don't remember anymore now that people did compare gay marriage to something as ridiculous as that.
MICAH LOEWINGER Within a matter of days, the story of an evil, hypocritical journalist had crystallized across the web.
AARON CALVIN I saw these accusations against me moving up the ladder of right wing media from this digital periphery to Tucker Carlson.
[CLIP]
TUCKER CARLSON The Des Moines Register decided that this kid had to be destroyed. So they dispatched a reporter called Aaron Calvin and he published a profile of King that highlighted the two ancient tweets. Then he went to Anheuser-Busch to tattle on King. [END CLIP]
MICAH LOEWINGER After the Tucker piece, Carol Hunter, executive editor for the Des Moines Register, penned an article with the headline, "We hear you. You're angry. Here's what we're going to do about it." Gannett, the Register's parent company, told Aaron he could no longer work at the paper.
AARON CALVIN And essentially, I'd been thrown under the bus by this paper. What I would have wanted from my employer is to have the opportunity to represent myself and for them to judge me based upon the work I was doing, which no one had any problem with before that moment.
MICAH LOEWINGER The Des Moines Register and Gannett did not respond to our request for comment. Two years after that debacle, Aaron found work as a reporter at a newspaper in Vermont. He told me he hasn't really been keen to discuss the story publicly but felt moved in part when he saw the same pattern play out with Emily Wilder.
AARON CALVIN It was an early warning sign of a growing strategy employed by different right-wing groups. It allows these groups to use the stated objectivity of media organizations like Gannett, or the Associated Press as a cudgel against them, essentially. Saying that you're employing a human being who has at one time maybe expressed a point of view, and we think this is a violation of your own professed beliefs.
MICAH LOEWINGER But there is another way. Case in point, how NBC News responded to a Tucker Carlson smear campaign against their reporter Brandy Zadrozny.
[CLIP]
TUCKER CARLSON Brandy Zadrozny, is a "reporter" with NBC News. By her description, her job is seeking out personally identifying information about anonymous Trump supporters online, some of them, and revealing their true identity. Why would they be going after anonymous Twitter users?
GUEST It's a great question. It really is disgusting. It's disgraceful, even by modern journalist standards. I'd love for NBC to comment on this. [END CLIP]
MICAH LOEWINGER Even as the mob came after her and NBC, the organization quickly responded with a statement saying they stood behind Brandy and her reporting, and eventually the mob dissipated. Should the AP have done the same for Emily Wilder? I put that question to Bill Keller.
[IN INTERVIEW]
MICAH LOEWINGER By taking that defense, you are making a political stance about some cynical aspects of the GOP. And I just have a hard time seeing a news organization like the AP that doesn't want to seem biased on anything, learning to strengthen that muscle.
BILL KELLER I agree with that. Let me give you another bit of case history. Back when I was executive editor, I think this is 10 or 11 years ago, Ethan Bronner was the Times Jerusalem bureau chief. An online news organization published an attack on him because he's married to an Israeli and has a son, 20 years old, who, because he had dual citizenship, opted to join the Israeli Defense Force. A lot of people, including our own in-house ombudsmen, said that the appearance of a potential bias in his coverage was so great that he should be reassigned. I opted not to do that because he had put in many years of incredibly scrupulous and insightful coverage, and fair minded coverage, of the Middle East.
MICAH LOEWINGER What do you think was the ultimate effect of that decision?
BILL KELLER The ultimate effect was we took a lot of flak and readers got a very high caliber of coverage.
MICAH LOEWINGER This is what happens when two contending parties play by completely different rules. In this case modern right-wing media strategists and a nonprofit news organization, more than a century old. Traditions that require the appearance of spotless objectivity don't work in an age when one's past is never past. That's why legacy media outlets need new rules. And I'm not exactly sure what they should be. But if they don't better reflect the reality we live in, the next generation of journalists will have to look somewhere else if they want to survive. For On the Media, I'm Micah Loewinger.
BROOKE GLADSTONE You could see the campaign against Wilder is just another skirmish in a long game to cancel the entire enterprise of journalism. Certainly, that was the last president's plan and of well-heeled think tanks dating back to the Nixon administration. But is cancelation the best word to describe what goes on when animus is supercharged on social media? Coming up, that's the question of this hour. This is On the Media.
Copyright © 2021 New York Public Radio. All rights reserved. Visit our website terms of use at www.wnyc.org for further information.
New York Public Radio transcripts are created on a rush deadline, often by contractors. This text may not be in its final form and may be updated or revised in the future. Accuracy and availability may vary. The authoritative record of New York Public Radio's programming is the audio record.