The Highs and Lows of the Celebrity Profile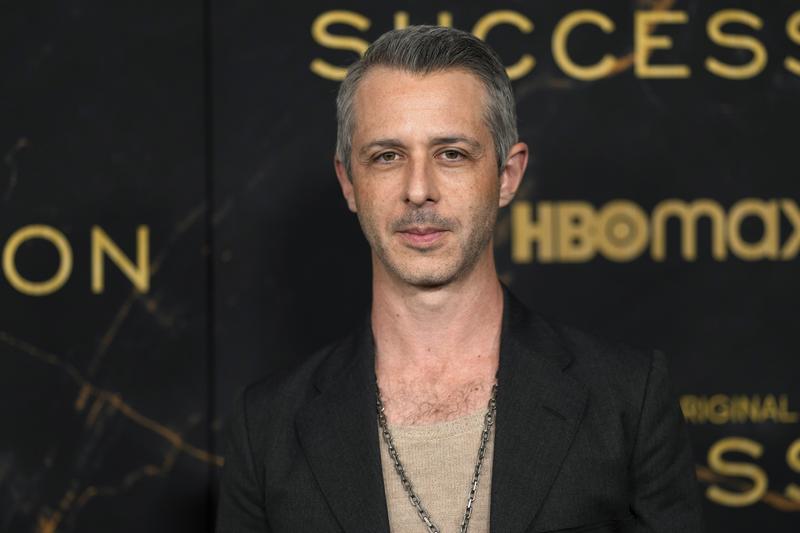 Transcript
Brooke Gladstone: This is On the Media, I'm Brooke Gladstone. This week, the HBO bleakly comic series, Succession won five Golden Globe nominations, more than any other show, hot on the heels of its Season 3 finale. The series is about a dysfunctional media dynasty.
It tracks how a tyrannical mogul father, Logan Roy, often likened to Rupert Murdoch but who contains elements of many such types, played by Brian Cox abuses his position and his very wealthy adult kids, portrayed by Alan Ruck, Sarah Snook, Kieran Culkin, and Jeremy Strong. They maneuver and vie for their father's approval and power, sometimes in the shadows, other times in the spotlight. Here, son Kendall Roy played by Strong, performs a rap to an aghast gala audience in honor of his pop.
[music]
Brooke Gladstone: This month, The New Yorker published a profile of the actor who plays Kendall written by staff writer Michael Schulman, detailing his actorly process and career. As its devastating title, Jeremy Strong Doesn't Get the Joke, suggests, it was resolutely not a puff piece. It portrayed Strong as humorlessly devoted to his job to the point of irritating his colleagues and even misunderstanding his character.
Since the profile was published, an argument has ensued. Succession's executive producer Adam McKay, quoted in the New Yorker, likened Strong's performances, Kendall, to Hamlet, commenting that strong was cast "Precisely because of his passion the New Yorker writer mocks. Aaron Sorkin published a statement saying the profile offered a distorted picture. Jessica Chastain also decried the portrayal. Anne Helen Petersen wrote her dissertation on the history of celebrity gossip. She also writes Culture Study, a newsletter on Substack. Welcome back to the show, Anne.
Anne Helen Petersen: I am so pleased to be here.
Brooke Gladstone: Recently, the New Yorker released a statement about the profile "This is a nuanced, multisided portrait of an extremely dedicated actor." I just wonder whether you think that's true.
Anne Helen Petersen: Yes. It's great that someone had to ask the New Yorker to comment on its profile. It's a profile that has a point of view, that makes an argument. It has an artistry to it in terms of the way that it arranges the quotes from Strong himself, from other directors, and actors, and other people within Hollywood, and the commentary from the author.
That commentary is, as the title proclaims, that he doesn't really get the joke. He doesn't understand the ways in which the show Succession is a comedy, and that he also is very self-serious when it comes to his craft. I think it's important to note a lot of people who read it without reading commentary or uproar on Twitter, probably read the article as just being a little bit critical, or interesting, or compelling. They didn't necessarily think of it as a hit piece, and I don't think it's a hit piece.
Brooke Gladstone: Well, it wasn't a hit piece, but the interviewer said things like his mild appearance belies a relentless, sometimes preening intensity.
Anne Helen Petersen: I think that it probably feels pretty accurate. I have analyzed so many profiles to see the adjectives that come up again and again when a celebrity is profiled. Oftentimes, those adjectives are uniformly positive. They're not actually descriptive. They're puffery. A profile is not a mirror image. Every documentary, every piece of photography, it has a point of view.
Brooke Gladstone: Every piece of journalism.
Anne Helen Petersen: Yes, every piece of journalism, and that includes celebrity journalism. I think we're used to effacing that point of view because we think of it as unserious journalism or infotainment, but what the author of this particular profile chose to do was to highlight the similarities between Jeremy Strong as an individual, as an actor, and the character that he plays on Succession, Kendall Roy. Those similarities really come out and make a compelling argument. I think it's really interesting, but we're so unaccustomed to any celebrity profile that takes that point of view, that it feels very remarkable. It feels bombastic.
Brooke Gladstone: That's why you think it struck a nerve because it was just a shock, as you wrote, in a media landscape where the stars hold nearly all the media power.
Anne Helen Petersen: Yes, so the history of celebrity over the last 100 years is really a history of the pendulum swinging back and forth between celebrities having more power and the publications or the larger apparatus of publicity that upholds them, them having more power and more leverage. In this particular moment, because of digital media and gossip blogs, but most importantly, the rise of social media accounts for celebrities, they wield almost unprecedented levels of power in the history of celebrity, so they can exact whatever conditions that they would like, in most cases, in order to get a pretty softball profile.
In this case, the prestige of the New Yorker, and just the way the New Yorker historically does profiles is that they're a little bit more willing to puncture the myths that a star perpetuates around themselves. They can be a little bit more lancing in it, but that is very rare.
Brooke Gladstone: Give me some examples of the lows of the form of the celebrity profile to which you seem to be alluding.
Anne Helen Petersen: Well, I mean, it depends on how you describe low.
Brooke Gladstone: Empty, banal, boring, predictable, I got a million of them.
Anne Helen Petersen: This is controversial, but I think that the most boring profiles recently are the ones in which Beyoncé effectively interviews herself. These are for prestigious publications like Vogue, Harper's Bazaar, where the way that they're set up is sometimes an as told to, where it's clear that the questions that are asked of her are questions that she has come up with.
It's fascinating from a meta-perspective of like, what are the questions that Beyoncé thinks are interesting about herself. They remind me of these profiles or personal essays, supposedly written by the major Hollywood stars. Like Marilyn Monroe supposedly wrote an essay that was all about, "I love being domestic. I love cooking meat for Joe DiMaggio."
Brooke Gladstone: She can't possibly have written that.
Anne Helen Petersen: No, of course not. It was a press agent, and they were trying to create this counterbalance of she is actually at heart domestic that would balance out the belief at that moment that she has actually pure sex.
Brooke Gladstone: Do you have any red flags that would tell people that they're perhaps reading a subpar profile?
Anne Helen Petersen: Yes, an extensive description of what a celebrity is eating because that almost always means that the profiler has only been given an hour that you can have lunch with that person, so in order to fill the space, to create any sort of color, you have to describe what the celebrity is eating. There's this famous or infamous profile of Penélope Cruz in Esquire, from 2014 that is just describing her eating a steak for about a thousand words. I've known celebrity profilers who can take 30 minutes, an hour with a celebrity and turn it into something really interesting, but they have to ask questions that are provocative.
Brooke Gladstone: You've also noted that the approaches are frequently gendered.
Anne Helen Petersen: Yes, what happens when a woman is profiled, their profile focuses on their relationships in a pretty surface-level way. There's not really much of interest that you can get someone to say unless the star comes into the profile with a piece of information that they want to lead the news cycle. A great example of this is Jennifer Aniston saying in a profile that Brad Pitt had a sensitivity chip missing. She worked with her publicist to figure out, "Okay, what am I going to say? People are going to draw from this profile," but that doesn't mean that the profile itself was interesting.
Brooke Gladstone: The Hollywood critique of the strong profile at least seemed to be that it wasn't just shallow or anything like that, but that it was unfair.
Anne Helen Petersen: That's interesting. A couple of people I've spoken to, just normal readers, have said, "Oh, I thought it was uncharitable that every anecdote, whether it was living in the basement of Michelle Williams' house, that sort of thing, that it was in some way interpreted as part of this larger method conversation, this part of dedication to acting."
Brooke Gladstone: Like when he played Jerry Rubin in The Trial of the Chicago 7, he asked the director Aaron Sorkin to spray him with tear gas so he could have that experience.
Anne Helen Petersen: Well, it's, I think, sometimes considered as taking himself too seriously for this sort of performance that he's doing. No one's like, "Oh, how dare Daniel Day-Lewis become a cobbler to approximate his role in a film.
Brooke Gladstone: Right.
Anne Helen Petersen: That is thought of as part of his process because he is arguably the greatest actor in the world, but also, Daniel Day-Lewis doesn't really give interviews, so there's no opportunities for people to lambaste him.
Brooke Gladstone: Of course, Daniel Day-Lewis was a hero for Jeremy strong. He worked very hard to work on sets that Daniel Day-Lewis worked on. You did make the observation though, that, for the vast majority of people talking about the acting process is almost guaranteed to make you sound like an A-hole.
Anne Helen Petersen: Yes. That really comes out too in the contrast between Jeremy Strong and Brian Cox, who is a classically-trained, Shakespearean actor who does not allow his performances to bleed out into these other portions of his life, or even with someone like Kieran Culkin, who grew up as a child actor, who has naturalized some of these performances of acting and has a different approach to the way that he thinks about acting. I think those contrasts come out in the profile as well.
Brooke Gladstone: Let's talk about the New Yorker then, which is uniquely positioned to publish a profile that cuts or lances like this profile of Strong did.
Anne Helen Petersen: Yes, and I think a lot of this has to do with the fact the New Yorker is not beholden to celebrities for the fate of its publication, so when they do decide to reach out to profile someone, it is still really treated as a tremendous honor. Judging from the access that has been given for previous interviews, agreeing to a profile means agreeing to several days of access, extended interview time, connecting the author of the profile with high-profile secondary interviews, so people that you know, your parents, your kids, your fellow actors, and directors, and that sort of thing.
Brooke Gladstone: You also suggested that the New Yorker was historically excellent at drawing blood. You weren't meaning it as a takedown but something that you said was far more skillful and surgical.
Anne Helen Petersen: Yes, I think it's more of almost an ambivalence. When you read a profile on the New Yorker, I think you often come away from it wondering, is this good? Is this bad? Is this positive? Is this negative? I think that oftentimes that the subject of the profile itself probably wonders that as well. I do wonder if Jeremy Strong would have felt a similar ambivalence to this profile, if not for the Twitter reaction, which was like, "This is negative. This is a takedown," because, in form, it's very similar to many different profiles, not just of celebrities, but of startup founders, philanthropists, famous academics. It is just a style that is trying to show the reader instead of tell them what to think.
Brooke Gladstone: You suggest that the banal celebrity Profile tells the reader that there's nothing to see here, at least nothing actually worth interrogating, but the lancing profiles, they linger because they make you question the organization and accumulation of power, or at least they should.
Anne Helen Petersen: Power creates publicity for itself that is meant to make it feel less threatening, that is meant to remind readers that you should admire the fact that I have a lot of money and power, but you shouldn't be mad about it. It anesthetizes the masses. That's what the banal celebrity profile does. It's like, "Oh, yes, Elon Musk, he's the person of the year. He has a lot of money. That's cool. I shouldn't be mad about that." Instead of thinking about the widening, financial and social inequities of our time.
When I look back and read the celebrity profiles of the late 1920s, and 1930s, and 1940s, it's really interesting how they try to soften the wealth of the Hollywood stars. They are actually participating in the war effort, or they have very plain homes, very simple lifestyles because, at that moment, they understood that if the masses turned on the stars and said, "We won't go to these movies," Hollywood would be over.
Brooke Gladstone: The Jeremy Strong Profile is an example perhaps, of the journalistic establishment resting back power from the celebrity. To what end?
Anne Helen Petersen: Oh, this is interesting. More people read that profile in the New Yorker, I'm sure, than have read most profiles that have run in the New Yorker recently or in other magazines as well. Publications are trying to figure out how do you get people to read a celebrity profile? How do you convince a celebrity that doing a photoshoot for the cover of a magazine is still worth their time? What if you said, "The more access you give us, the more interesting to profile will be, the more people will be interested in you in general."
I think that Jeremy Strong became a quasi-household name over the course of the last few weeks when before, most people just knew him as Kendall Roy. That's interesting from a publicity point of view. I would be so fascinated to know what his publicists think of all of this.
Brooke Gladstone: There's no such thing as bad publicity?
Anne Helen Petersen: I don't think it's as simple as that. I think that they probably think that this is an opportunity for him to make his next move. Whether that's him doing another interview that tries to counter how that profile came off, or him getting cast in something because of renewed interest. It is definitely a pivot point in his career.
Brooke Gladstone: What then should the best kind of celebrity profile do, both as a piece of journalism, a piece of art, and a piece of potential social engineering?
Anne Helen Petersen: Wow, this is asking a lot. I think a good profile holds power to account in some way, and without opening up the celebrity to potshots about all sorts of different parts of their personality that don't actually matter. I also want it to be interesting, and funny, and to have a point of view. I just want to remember it.
[music]
Brooke Gladstone: Anne, thank you very much.
Anne Helen Petersen: It's my true and total pleasure.
Brooke Gladstone: Anne Helen Petersen wrote her dissertation on the history of celebrity gossip. She also writes Culture Study a newsletter on Substack, and recently co-authored the book, Out of Office: The Big Problem and Bigger Promise of Working from Home. While we're on the subject of celebrities, what's the difference between a who and a them? The answer, coming up.
[music]
Copyright © 2022 New York Public Radio. All rights reserved. Visit our website terms of use at www.wnyc.org for further information.
New York Public Radio transcripts are created on a rush deadline, often by contractors. This text may not be in its final form and may be updated or revised in the future. Accuracy and availability may vary. The authoritative record of New York Public Radio's programming is the audio record.