The Flareup Over Gas Stoves Has a Long History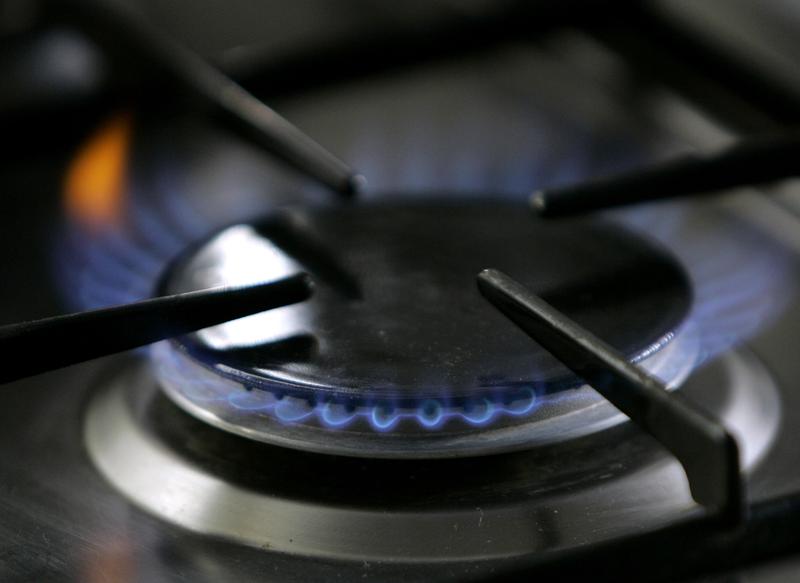 Transcript
BROOKE GLADSTONE This is On the Media, I'm Brooke Gladstone. Last week, a fiery debate was ignited over a kitchen appliance.
[CLIP]
NEWS REPORT Gas stoves have become a hot button issue over the past week.
NEWS REPORT The gas stove band debate is boiling over. Not sure about you. But this story lit a fire under you know what. [END CLIP]
BROOKE GLADSTONE There's nothing that news writers like more than a pun-worthy story. This particular debate was catalyzed by–
[CLIP]
NEWS REPORT Comments from a member of the Consumer Product Safety Commission, or CPSC. It comes as mounting research links gas stoves to health risks when it comes to breathing issues, or a recent peer reviewed study from a prominent medical journal found nearly 13% of childhood asthma cases in the U.S. are attributable to gas stove use. [END CLIP]
BROOKE GLADSTONE Commissioner Richard Trumka, Jr. In an interview with bloomberg called the use of gas stoves a hidden hazard. Any option is on the table. Products that can't be made safe can be banned, which left many Americans wondering.
[CLIP]
NEWS REPORT Will the United states of America ban gas stoves?
NEWS REPORT Can they do that?
NEWS REPORT Are these people insane? [END CLIP]
BROOKE GLADSTONE The Biden administration has said it's not moving towards a ban. No one's coming for your gas stoves, but that's not relevant to media outlets like Fox News. Horrified by the multitude of stuff, the feds want to pry from your cold, dead hands.
[CLIP]
FOX NEWS They came for our light bulbs. They came for the showerhead pressure. The toilet water pressure. So they've already taken all these things. So I do believe that they are coming eventually for the gas stove as well. [END CLIP]
BROOKE GLADSTONE Senator Joe Manchin from West Virginia tweeted, I can tell you the last thing that would ever leave my house is the gas stove that we cook on. Here's Florida Governor Ron DeSantis.
[CLIP]
RON DeSANTIS You're not taking our gas stoves away from us. That is your choice. And I know many people who cook a lot do not want to part with their gas stoves. And so we're going to stand up for that. [END CLIP]
BROOKE GLADSTONE By the way, both those states, like most of the country, are majority electric. The only states that run mostly on gas are New York, New Jersey, Illinois, California and Nevada. Nevertheless, The Wall Street Journal published an op ed with the subhead Progressive Democrats Really Are Coming for Your Kitchen Appliances. And then there was this succinct tweet from Ohio Congressman Jim Jordan.
[CLIP]
NEWS REPORT He says, God, guns, gas stoves. [END CLIP]
BROOKE GLADSTONE Hot takes, but for the people who have been in this fight, this is nothing new.
[CLIP]
NEWS REPORT The doctors have been sounding the alarm for years now.
NEWS REPORT I mean, we hear the phrase now you're cooking with gas, right? But what this comes down to is a public health crisis, a public health concern for a lot of people. Asthma, heart problems, cognitive delays, all of this and more has been connected to gas stoves. [END CLIP]
REBECCA LEBER This is something that we've seen over and over again in the scientific literature dating back to the eighties that link gas to respiratory problems.
BROOKE GLADSTONE Rebecca Leber is a senior reporter covering climate advocates.
REBECCA LEBER The question that we're still debating is how much and how much should I be concerned? But the takeaway I would urge people to consider from this study, rather than getting hung up on exactly the percentage risk, is that exposure to elevated and prolonged and two can be linked to an assortment of health problems.
BROOKE GLADSTONE When we interviewed you in 2021, it was about an article you'd written for Mother Jones about how the gas industry's lobbying got us to a place where we have gas stoves in the first place. And this dated back to the fifties in the sixties with celebrity endorsements from people like Bob Hope. You've said that actually newspaper ads throughout the last century have a lot of people notably talking about defending gas stoves. What was going on behind the scenes?
REBECCA LEBER The gas stove is trying to compete with electric stoves even then, and there were also other stoves like coal and wood at the time that we don't really use as much today. And the gas industry was trying to gain market share. The gas industry actually invented this phrase from Bob Hope Cooking with gas. And from there, I tracked this evolving PR campaign over time that actually echoes a lot of the things we say today, as a matter of fact, about the gas stove. So in the 1950s, I found all of these ads from celebrities of the time endorsing the gas stove as the superior way for the housewife to cook. This is the future of the kitchen.
[CLIP]
COMMERCIAL NARRATOR The world of tomorrow is cooking with gas. Right. Jinx Falkenburg.
JINX FALKENBURG Naturally, just as nearly all of America's fine restaurants do, 99% of the restaurants at the New York World's Fair use gas for cooking. Why not have in your own kitchen the same fast, cool, clean controlled gas cooking that fine chefs insist on. Live modern for less with gas. [END CLIP]
REBECCA LEBER But fast forward to present day, we have the successor to the original campaign, and that's social media influencers. The gas industry has paid influencers to promote the gas stove to their audiences. And what I love about this campaign is they'll always say natural gas stove. These are influencers who are posing with their spatula at their stove, showing you how they make tacos or whatnot.
[CLIP]
STOVE-TOK This only works on a natural gas stove, and I'll show you why. When we turn on the stove, you'll see that blue flame come up and you can tell that it's heating the entire bottom of the wok, which is key for that really great caramelization that you want and most of your stir fries and it make sure that the heat is distributed perfectly.
REBECCA LEBER One of my favorites is a woman just posing in monochrome orange, smelling her spatula in this beautiful kitchen. And her caption is, There's nothing better during the holidays and getting snuggled, filling up on our favorite holiday dishes. And then she starts talking about how she loves cooking with gas. It helps cook food faster and gives me more control over the temperature when cooking. These campaigns are repeating a lot of the myths I hear regularly that gas is superior, that it's just better than electric, that it's the only way chefs cook. What a lot of these campaigns miss is there's a better modern equivalent to that electric stove a lot of people hate.
BROOKE GLADSTONE It seems they've gotten a lot better. But what about the pressure on the electrical grid? If we start hooking up everything to the grid, won't we end up using more fossil fuel?
REBECCA LEBER This isn't something we're all going to hook up to the grid in the next year or so. We're talking about ten, 20 year timelines. The grid today may run a bit on coal and definitely on gas and oil. But in that longer horizon, it's going to run a lot more on solar and wind. So the grid is going to get cleaner. But a building that has a gas pipeline today, in decades, it's still going to have that gas pipeline.
BROOKE GLADSTONE How come?
REBECCA LEBER Well, that has to do with how hard infrastructure is to tackle when it comes to climate change. Once you build something, it's really hard to change it. We see that with our existing buildings and with the gas stove fight. But the power sector is getting tons of investment right now from the federal government to clean up its act. So we are seeing that transition happen already.
BROOKE GLADSTONE You said that these links between the gas industry and these influencing campaigns, they may be hard to find because they don't want reporters like you to find them. But you did. So how did you.
REBECCA LEBER This is a fight that predates the blow up with the Consumer Product Safety Commission this week. This has been going back for years as climate activists fight on a local level throughout the country. So a lot of my sourcing has been with these local activists who are fighting day to day around trying to electrify their communities. The gas industry has tried all types of tactics, including trying to promote on social media sites like Next Door, which is in a certain community group. And it would have been impossible to learn about these endeavors without those community activists working on this. But another element of this reporting has been information requests for emails, because a lot of these gas utilities are actually public entities or the officials have semipublic duties that can be subject to FOIA.
BROOKE GLADSTONE You mean they work for public utilities?
REBECCA LEBER They either work for public utilities or they're talking to a regulatory body that is the government. And some of the most interesting details from my prior reporting were from these emails, like a utility executive saying in response to my reporting on gas influencers, of course we should pay them to gush more. They should not stop for even one hour. That is also a result of tireless work from groups like Climate Investigation Center that have spent years filing FOIA requests. And what I've tried to do is really show how the research on the health effects, how the politics of the gas industry response and our actions around climate change all are linked in this same battle in this unexpected way.
BROOKE GLADSTONE You've written that the next frontier in fighting climate change is the great indoors. I'm all into renewable fuels. I'm in. I'm hooked up to solar myself, but I also have a gas stove. And I'm wondering, is there a way to wean a soft these appliances without saying, you know, your refrigerator is going to kill you? Details at 11.
REBECCA LEBER Yeah, it would be hysteric to say you are going to die because of your gas stove and ditch it the second or you will truly regret it. There's no going back. But there are things people can and should be doing, guided by the science to move towards proper health warnings and reduce the risks of all that air pollution. And over time, when they're doing renovations or thinking about how they can electrify their own homes, there are steps they can take. And I think there is a difference in talking about those options and just talking in absolutes around gas stoves.
BROOKE GLADSTONE So no federal. Ban is in the offing. But there have been statutes passed, right? In a variety of states and localities.
REBECCA LEBER Right. There is no federal ban happening. But at the state and local level, they might go a bit further. And we already are seeing lots of cities adopt electrification mandates where they say they're over time going to phase in a ban on pipelines to new construction. Again, we're talking about the new construction not existing. There are some states that are looking at gas stove science overall and also thinking about is this something that we should warn about the risks or specifically ban the gas stove? No one's quite there yet. This is something that California is looking at. This is something Oregon's looking at and now New York. But to say that there are gas stove bans in the works would be going too far because a lot of this is just whether new construction should hook up the gas or the electric grid.
BROOKE GLADSTONE But if you are a California Republican who's all in for the culture wars, would they be justified in saying that their gas stove is being targeted?
REBECCA LEBER No one is touching existing stoves and existing buildings at this point, and that's not even part of the discussion. So even if you live in a state that is pursuing electrification in new buildings, you can keep your gas stove.
BROOKE GLADSTONE Even if you live in California.
REBECCA LEBER Even if you live in California.
BROOKE GLADSTONE And that said, at least 21 states have passed laws that would preemptively prevent cities from passing gas bans. Right.
REBECCA LEBER Yeah. This was a whirlwind of laws, as you could probably expect, passed in red states in the last couple of years. In reaction to those city efforts. The industry, which has helped craft a lot of these laws, has now pushed more into purplish states to see if it can pass there. But a lot of red states don't run on gas for their buildings. At least they run on electric. If you look at a map, the Southeast is actually hugely electrified. While gas cooking is concentrated in a lot of big blue cities like New York City. So the irony here is, even though this is becoming this red blue divide around gas stoves in a lot of these red states, the cities weren't even considering electrification. So I think that's another example of the rhetoric versus the reality here. And important to distinguish.
BROOKE GLADSTONE Given the ferocity of this argument. Are there red flags that you see in some of the coverage of this issue?
REBECCA LEBER How much of this seemed so new to so many people the last couple of weeks who never heard about this ongoing debate around stoves? Sorry for the pun. This issue has really been heating up for a while now. And I think for someone who wasn't aware of all that was going on in the background, this probably seemed to come both out of nowhere and like the super extreme step that an agency would even consider. But when you realize that there was this long tail of debate starting in the states and cities, then it seems a little less drastic what the Consumer Product Safety Commission is doing here.
BROOKE GLADSTONE Rebecca, thank you very much.
REBECCA LEBER Thank you.
BROOKE GLADSTONE Rebecca Leber is a senior reporter at Vox.
BROOKE GLADSTONE And...popular in Europe, but may be coming for you: induction stoves. They're currently a small slice of the electric stove market in the U.S. According to a 2022 survey, only 3% of Americans currently use them, but almost 70% say they'd consider it.
Coming up, what happened to all those eureka moments in science? This is On the Media.