Escape From Tarkov (Part 2)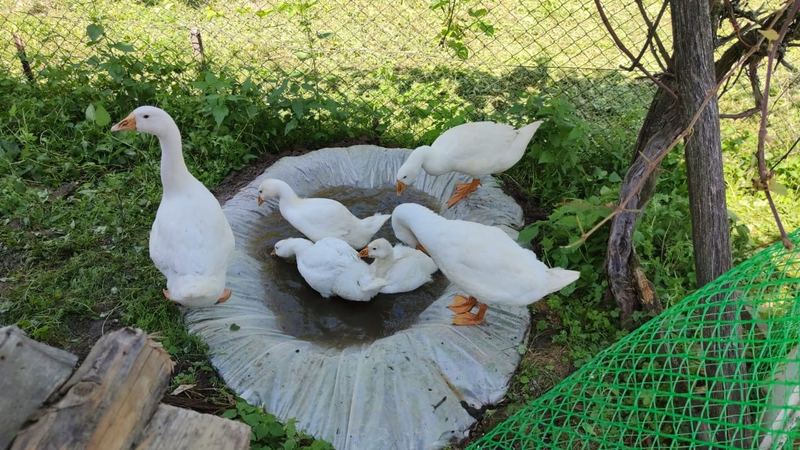 Transcript
BROOKE GLADSTONE This is On the Media, I'm Brooke Gladstone. You just heard the first part of Bobi's story. He's a Ukrainian Twitch streamer whose devoted fan base helped him and his family navigate the war zone. OTM correspondent Micah Loewinger wanted to know how Bobi fared since we first ran that story in March. So here's part two of his reporting.
MICAH LOEWINGER So how long's it been since we last spoke?
BOBI Five months.
MICAH LOEWINGER Five months? Yeah. What's happened? Catch us up.
BOBI Oh, so things are not changing as much as we wish. The war is still ongoing. We are hitting the hard part in the conflict where the losses are quite similar on both sides. I do still help with organizing supplies for local people and fighters.
MICAH LOEWINGER What happened to the refugee hostel that you built? Is that still functional?
BOBI Not so much of refugees these days now. People who are living there are those who are coming back to Ukraine and they need a place to temporarily locate themselves.
MICAH LOEWINGER While Bobi was doing all this charity work over the past few months. He and his family had been really struggling.
ROBERT RHODES I'm telling you, he was practically homeless.
MICAH LOEWINGER This is Robert Rhodes, one of the Bobi's. That's what he calls his viewers from Twitch. Robert's a 21-year-old college student from the UK. In April, he cut class, flew to Ukraine and crashed with Bobi's family so he could chip in with the humanitarian work.
ROBERT RHODES That little room we were staying at – what do we have in there, we had some like tablets, we had some phones, some chargers, food, some nappies, and that's it. He had nothing, really.
MICAH LOEWINGER The timing turned out to be really bad. When he arrived, Bobi had pesticide poisoning and was sick with diarrhea. A shipment of supplies they had ordered from Sweden never showed up, so there really wasn't any work to do. And Robert began wondering why he'd risked his life to just sit around in this tiny town.
ROBERT RHODES I feel like, you know, I'm still wasting away here. As I figured I will go to Kiev, I'll take pictures because I brought a proper professional camera to take pictures and see how the situation is. See how it all is for real. I figured I'd just buy a bus to Kiev. He was telling me how it's such a bad, stupid idea but I was saying, I'm gonna do this, I'm gonna do this. And he figured, I'm not gonna let you die alone. I'll come with you.
MICAH LOEWINGER It sounds like you were a bit of a war tourist. Honestly.
MICAH LOEWINGER That's what sounding, isn't it?
BOBI He was actually shocked because he didn't believe that the main targets were all civilian targets. So he was able to see schools, kindergarten, hospitals, civilian, urban places being missiled by missiles.
MICAH LOEWINGER In addition to keeping his friend safe. There were two reasons why Bobi was willing to go on this reckless trip. First, he'd imported some military equipment, several binoculars, range finders and thermal scopes for sniper rifles and assault rifles, which he intended to donate to a Ukrainian colonel based in Kiev. And second, he and Robert had hatched a plan for him to start playing Escape from Tarkov again.
BOBI So when I was fleeing to pick up my family, I actually took a detour.
MICAH LOEWINGER Back in February, at the very beginning of this story, the day he rushed out of the military base.
BOBI I left my computer in a very remote road in the forest. There was a tiny concrete bridge and I just hide under the bridge in the plastic boxes covered with foil.
MICAH LOEWINGER From Kiev, he was just 4 hours away from the hiding spot.
BOBI And we went and I was able to recover my whole equipment.
MICAH LOEWINGER You drove back into the war zone to get your PC?
BOBI Yes.
MICAH LOEWINGER Bobby. You're crazy, man. You're crazy. [LAUGHS]
BOBI Every single Bobi was against it, besides the one who came to help me. [LAUGHS]
MICAH LOEWINGER You are the poster child of a video game addict.
BOBI It's a lot of money for me. I won't be able to afford to get myself in the second similar setup. I also felt obligated because, as you may know, everything I have was thanks to help of my viewers. I didn't buy a single piece of equipment. I have right now. Everything I have: screens, keyboard, mouse is donated.
MICAH LOEWINGER Fortunately, the trip to and from the computer was successful and uneventful, and when he returned to his family, he began streaming Escape from Tarkov again.
BOBI We are still in Ukraine. We are still helping others to get through this war off Ukraine. But it is getting harder and harder. I will be honest. Contact, contact, contact, contact. On the rocks.
MICAH LOEWINGER I don't think I really understood how important this bit of normalcy was for him, both emotionally and financially, until I began reviewing clips from his live streams in May. He can be seen holding his face sobbing as he watches the donations coming in.
[BOBI SOBBING AT DONATIONS]
MICAH LOEWINGER But soon after Bobby returned to Tarkov, he realized the game had changed during his time off. Many of his friends had stopped playing after a series of updates aimed at making the game more accessible, had also made it less realistic and had attracted rampant cheating.
BOBI I'm no longer able to play Tarkov on so much as I was. I wish, but it's no longer a fun game to actually try to help people live.
MICAH LOEWINGER And for a moment, I think Bobi's future as a Twitch streamer was uncertain. Until the state of the war forced him and his family to reinvent their lifestyle once again.
BOBI The whole idea of how it all started was trying to be independent with their food supplies for next year because we are of concern for the whole economy of Ukraine on the verge of collapse. All the food supplies and everything is becoming harder and harder to get.
[CLIP MONTAGE]
NEWS CLIP The World Food Program estimates that one in three households across Ukraine is now food insecure.
NEWS CLIP This comes as a train carrying food to people in Ukraine was struck by a Russian missile.
NEWS CLIP But right now, everywhere in Southern Ukraine, you'll see people harvesting wheat and grain and they're doing it amid artillery and frontline combat.
NEWS CLIP Some suiting up with body armor in order to feed the country. [END CLIP]
MICAH LOEWINGER In nearby cities and in his village, BobI saw how people had transitioned to growing their own food to cope with these new challenges.
BOBI When we ask how much of land is enough to sustain a small family, we were told that 2000 meters will be just fine to feed all the vegetables and have chickens.
MICAH LOEWINGER A man who he befriended through his charity work offered him a private loan for two and a half acres of farmland. And in May, he and his family moved out there to begin their new life.
BOBI We don't have water here, we have toilet here, we have only 15 gas and everything else I'm slowly building.
MICAH LOEWINGER No running water, just electricity and gas, save for a couple of dilapidated buildings and some fruit trees. The land was completely empty and at first he was a bit overwhelmed.
BOBI Never had the farm. I've never had animals and none of my friends are able to give me any help.
MICAH LOEWINGER And so you turn to the activity that helps him process the world. Streaming video games on Twitch.
BOBI For the first time in my life, after several years of playing mainly Tarkov and Tarkov only. I'm trying to discover old and new horizons. I found hundreds of games which I never expected existed. For example, right now I actually enjoy Ranch Simulator, which is the Early Access –
MICAH LOEWINGER Ranch Simulator? [LAUGHING] So you're living on a farm and you're playing Ranch Simulator?
BOBI [LAUGHING] when I'm resting from the farm in real life, I'm doing the same thing I've done in real life. But in the ranch simulator.
MICAH LOEWINGER Your approach to life is the virtual reflecting the real and the sort of blurriness between the two.
BOBI Yes, you can try many things from games and money has no value in the game because you can always get more, get it faster. You're able to see some of your own ideas and execute them and then see how great you feel or how much you can improve and then work all over again, all over again. So I was laughing to everyone that I would play Farming Simulator 22 to learn how to farm in real life. And guess what? Thanks to Farming Simulator, I ended up actually re-organize the shape of land and to divide it to different parcels so I can grow more vegetables, more plants I need for my animals, and it'll be more efficient for me in the end.
MICAH LOEWINGER Farming Simulator 22 is as tedious and hyper realistic as the name suggests. It's a no frills intro for commercial farming. You're just a 3D guy with a bunch of land, and you learn everything from seasonal growing cycles to brand name tractors and heavy machinery.
[CLIP]
BOBI Whoa! That's insane to me! Check this out. [END CLIP]
BOBI There are some farming simulator mod which is sponsored by European Union, which is called precise farming, which gives your old idea of what nutrition need to have to grow certain types of crops.
MICAH LOEWINGER This is fascinating. So the European Union funded a mod of farming simulator. John Deere also participated in this mod to teach people about what kind of pH values and nitrogen content in your soil will help you. That's wild.
BOBI And I learned all of it from Farm Simulator. Right now we are looking how to verify our level of the soil and how to prepare ourselves for next season. And when I explain to my neighbor that I want to do this and that and I want to get my small tractor, they were shocked because they are still using horses and doing everything by hand.
MICAH LOEWINGER Streaming these new games brought in a new crop of viewers.
BOBI Many of my viewers are actually farmers from US and recently one of the viewers from US, he actually helped me how to raise my cow because then I had a problem to make her do what I want her to do without punishing her, because it's a very nice, lovely animal, very emotional. Cows are very emotional, so when we took her from from her mom in a first day, when I came the morning to the barn where she was staying, I literally seen her crying. And I was so moved that I literally lie down in the barn on the hay next to her, then start petting her and she would lay down her face on my belly. And I was like, My God, this animal.
MICAH LOEWINGER What's the cows name?
BOBI Bessy.
MICAH LOEWINGER The very original.
BOBI I nickname Bessy, because all my viewers will donate me to buy some animals. They choose the name for them. So, for example, on my pixel he needed me to buy myself a nice rabbit. And a rabbit is called Laggy.
MICAH LOEWINGER Like a laggy game when there's latency from the internet.
BOBI Yes! Wonderful rabbit.
MICAH LOEWINGER Have other animals been donated?
BOBI Yes, we have hyper chickens. Hyper donate me for chicken. We have five white chickens, sixth gray chickens. I have two sheeps as well. And they have this which are also donation from the other viewers. So everything I have in the farm is actually somewhat of my viewers.
MICAH LOEWINGER It's fascinating to me you're playing farming simulator, which is a game based on real life. And then it's almost like your viewers are playing farming simulator by getting you farm animals and by giving you advice on how to improve your farm. You're their simulation.
BOBI Yes. I'm blessed to be in this part because many of them are living in big cities. Many of them, they say they wish to have a piece of land where they can grow their own potatoes or growing vegetables, their own type of cucumbers. But they are not able to.
MICAH LOEWINGER And so they're kind of living vicariously through your farm.
BOBI Yes. It helps me and give them a chance to to see their ideas being executed by this guy on the other end of the earth.
MICAH LOEWINGER Are you able to sustain yourself in your family with what you've built so far?
BOBI Not yet fully. We are using some of the products from labor for example, milk, wheat. But hopefully for next autumn I will be able to fully sustain every food supply without any need to go to store.
MICAH LOEWINGER Bobby told me his plan now is to start a commercial farming business like the one he runs in farming simulator. He's confident that Ukraine will win the war and that his family's safe where they are now. And I really hope he's right. I'll let you know when I call him back up in six months or so. For On the Media. I'm Micah Loewinger