Crowdsourcing Justice: The Truth Behind the Steubenville Rape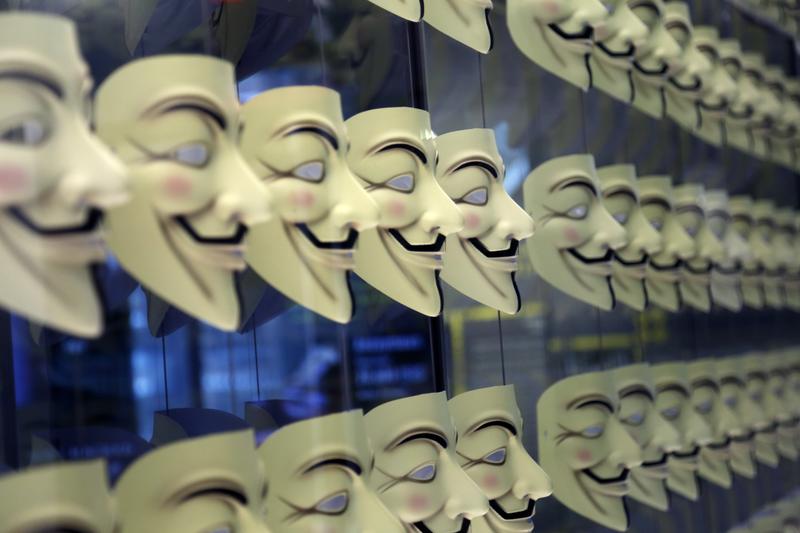 Transcript
BOB GARFIELD: If the professional media are too often suckered by the wrong narrative that seems so right, social media are channels for much, much worse. Six years ago in Steubenville, Ohio, two high school football players were found responsible in juvenile court for the rape of a 16-year-old girl, That was the official end of the incendiary story. But for those in Steubenville who lived through it, the truth never caught up with the lies that had spread online and the vigilante terror that resulted.
Now, a documentary reveals the danger of crowdsourcing justice to online activists filled with righteous but blind rage and false assumptions, about a cover-up that never was. Radio producers Derek John and Anders Kelto produced a three-part series called Steubenville for the Audible show "Gamebreaker." Derek is here now. He is a former OTM producer. Hey man, welcome back.
DEREK JOHN: Hey, Bob, good to be back.
BOB GARFIELD: This horrendous tale all began with a high school party in Steubenville in 2012. What happened that night?
DEREK JOHN: The local powerhouse football team, Big Red, has a preseason scrimmage game on a Friday night. And later that night a lot of the players and other students are at a pretty, you know, raucous party and a 16-year-old girl from a neighboring town just across the river, Wierton, West Virginia, travels with a couple of these high school football players from one party to the next. She gets increasingly drunk, at some point, passes out. The boys assault her in various ways and then, you know, she wakes up the next day kind of having no clue what had happened.
BOB GARFIELD: But there were clues as to what happened because the kids responsible for the sexual violence tweeted, texted, posted an ugly image on Instagram, and other friends then uploaded a YouTube video joking about what had taken place.
[CLIP]:
[LAUGHTER]
MICHAEL NODIANOS: She is deader than Caylee Anthony --
[LAUGHTER][END CLIP]
DEREK JOHN: There's this, you know, infamous picture of her passed out, being carried out of one of the house parties.
BOB GARFIELD: Steubenville is a sort of Friday Night Lights kind of town. High school football is a very big part of the community, and it did not take long for this social media stuff to be the talk of the town. Among those who saw this social media traffic were the victim's own parents who downloaded it onto a thumb drive and gave it to local law enforcement.
DEREK JOHN: Yeah, so this is where the unsung hero of our story enters the stage. Jane Hanlin was the county prosecutor there in Jefferson County.
BOB GARFIELD: We're going to hear you narrating here.
[CLIP]
JANE HANLIN: In sexual assault cases, in child abuse cases, in homicide cases, we're the only thing standing in between the victims and the people that did this.
DEREK JOHN: Jane has never really talked in depth about her role in this case. It took months and months of calls from us to convince her to tell her story. It's understandable. She still feels burned by the national media and the internet mob who came after her and her family.
[END CLIP]
DEREK JOHN: You know, she sees all of this traffic on Twitter and she has a son who is also at the local high school who knows a lot of the boys. He's also on the football team. Now, he was not at the party, which is a crucial detail. But she knows a lot of these boys. She knows her Twitter handle. She's kind of a bit of a helicopter mom.
[CLIP]
JANE HANLIN: I could take a look at the video and say that's this young person, that's this young person, even some of them by name.
[END CLIP]
BOB GARFIELD: Now, the thing about criminal investigations, especially one in which the victim and the suspects are all juveniles, is that they are very much [LAUGHS] under wraps. So even though Jane Hanlin was moving very quickly on this, the outside world didn't know that at all and they began filling in the blanks.
DEREK JOHN: That's right. A former Steubenville resident, Alexandria Goddard, who is now living in California -- she's an amateur crime blogger -- happens to stumble upon this little news item.
[CLIP]
ALEXANDRIA GODDARD: And I was underwhelmed at how much the local news was saying about it.
[END CLIP]
DEREK JOHN: And she instantly thinks, well, okay, these are two football players in this town where these guys are worshipped, they're gonna get away with it. Unbeknownst to her, of course, Jane Hanlin and the detectives have found all this stuff and have solved it. So, you know, she's up all night, she's screen-grabbing these tweets, all these things that she thinks essentially she's the only one who has found.
ALEXANDRIA GODDARD: I was furious. I was just, I was disgusted.
DEREK JOHN: So Alex decides she wants to write a blog post to show her support for the victim, Jane Doe.
ALEXANDRIA GODDARD: And I wanted to give her a voice.
DEREK JOHN: Her blog becomes a kind of central clearinghouse for every rumor, bit of gossip and innuendo you can imagine around this case.
BOB GARFIELD: It was a kind of Zeitgeist narrative because this was right on the heels of the Penn State scandal.
[CLIPS]:
FEMALE CORRESPONDENT: -- the coach, as Jerry Sandusky faces charges of molesting eight boys.
MALE CORRESPONDENT: Shocking allegations of sexual child abuse, and a pair of university bigwigs are accused of covering it all up.
[END CLIP]
DEREK JOHN: Penn State came up a lot in our reporting on this as the sort of template that was already there. The high school football coach at Steubenville is very much a kind of Joe Paterno character, this old-school Italian guy named Reno Saccoccia who had been there like 35 years; the field is named after him.
[CLIP]:
COACH RENE SACCOCCIA: We are Big Red. On three, one, two, three.
PLAYERS: We are Big Red.
COACH SACCOCCIA: Let's go!
[END CLIP]
DEREK JOHN: It just seemed like, you know, the parallels were kind of irresistible.
BOB GARFIELD: This was also a moment in time where this sort of loosely connected online anarchist group Anonymous was taking justice in its own hands.
[CLIP]:
KYAnonymous: Get as much people as you can involved. Eventually, the FBI will get involved, if we try hard enough. What if this was your daughter, would you just sit here and do nothing?
DEREK JOHN: This guy, who we later find out, his name is Deric Lostutter, he's this 20-something kid from Kentucky, comes from kind of a broken family, says he's also been the victim of abuse but, you know, really into computers, kind of that prototypical hacker profile. But he links up with Alex Goddard, the blogger. In fact, she actually reaches out to him.
ALEXANDRIA GODDARD: We had actually been emailing and tweeting to like Nancy Grace and others, and so that is when Get Anonymous Involved came into play, and everybody is, is looking.
DEREK JOHN: And then Deric Lostutter really ramps up the pressure.
[CLIP]:
KYAnonymous: Let's fight for what's right. We are Anonymous. We are legion. We do not forgive. We do not forget. Expect us.
[END CLIP]
BOB GARFIELD: This Anonymous threat leads to a kind of ongoing terrorism against a whole bunch of innocent parties, of whom Jane Hanlin was but one.
DEREK JOHN: Her son is on this football team, so after the first couple of weeks when she essentially solves the case she actually officially recuses herself 'cause she doesn't want there to be this conflict of interest. The case is referred to the state attorney general. And so, she's off the case for months before Anonymous even gets involved.
[CLIP/BEEP]:
SCOTT: Hey Jane, my name is Scott. I'm calling from Florida. I've raped a couple of girls in Ohio and I heard that you're the one to go to to get me off the charges, you [BLEEPS] bitch.
[END CALL]
DEREK JOHN: There's a bomb threat at one of the local elementary schools, these reports of mysterious goings-on in the night, people in these Guy Fawkes masks knocking on doors, running around. It's, it's a very scary thing, and especially for a town like Steubenville, a pretty small rural town, and it's suddenly like the world just descended on their town. And they don't really know what to believe.
One of the biggest ironies of the case that we stumbled on is you have these eyewitness bystander accounts from the high school kids, and they're just getting pilloried, they're getting threatened online. And it actually starts to jeopardize the case that the state attorney general had built up to that point.
BOB GARFIELD: Is there a sense now in the general public that the vigilantes were on the wrong track all along?
DEREK JOHN: The lasting impression was that there was some sort of small town cover-up to protect the football team and yes, these boys may have ultimately been found guilty or, you know, at least held responsible in the juvenile system, that if it hadn't been for the internet vigilantes and the folks with Anonymous that they probably would have gotten away with it. I think that's still the kind of vague impression five years later. If you google Jane Hanlin, one of the top results, even to this day, is a petition to disbar her.
BOB GARFIELD: Now, all of this internet hysteria, which did so much damage, began with Alexandria Goddard who, herself, was a victim of sexual assault, who felt she knew the Steubenville community pretty well and was righteous in her efforts to get to the bottom of things but she got to a false bottom. How does she feel looking back at the, the terror that, that she unleashed?
DEREK JOHN: So she has a lot of regret, actually. She says that she rues the day she ever got in touch with Deric Lostutter, the guy with Anonymous. I mean, hacking is a federal crime. And, in fact, Deric Lostutter eventually is charged and is currently serving three years in prison; he's banned from the internet for another five years. And, and I think she really thought she was doing the right thing but there just came a point where it was really probably doing more harm than good. And I think she recognizes that now.
But it's worth saying, Bob, within this maelstrom of misinformation, there was a real kind of genuinely authentic and pretty amazing coming together and empowerment of rape survivors. There was this large rally in town, a lot of people wearing the Guy Fawkes masks but at some point in the middle of that there's this beautiful little scene where these women start taking off their masks and they get up in front of the microphone and tell their story. And it seems like not that surprising now in a sort of #MeToo moment but I think then it was, it was a really big deal, especially in a place like Steubenville.
[CLIP]:
KALEY: My name is Kaley and at the age of 14 I was raped by a tall football player that I had a crush on. I thought he was so nice in the greatest city in the world…
[END CLIP]
DEREK JOHN: In the most bitter irony, the prosecutor who actually solved the case, Jane Hanlin, is the one who ends up having to, you know, move out of state on the eve of the trial because of yet another death threat.
BOB GARFIELD: Derek, thank you very much.
DEREK JOHN: You're welcome, Bob. Thank you so much.
BOB GARFIELD: Derek John is a radio producer based in Chicago. His latest work, with his colleague Anders Kelto, is a three-part series on Steubenville, part of Audible's "Gamebreaker" series.
BOB GARFIELD: That's it for this week's show. On the Media is produced by Alana Casanova—Burgess, Jesse Brenneman, Micah Loewinger and Leah Feder. We had more help from Jon Hanrahan, Philip Yiannopoulos and Isaac Napell. Our technical director is Jennifer Munson. Our engineers this week were Sam Bair, Terence Bernardo and Greg Rippin. Katya Rogers is our executive producer. On the Media is a production of WNYC Studios. Brooke Gladstone will be back next week. I'm Bob Garfield.
* [FUNDING CREDITS] *