CNN's Search for Middle Ground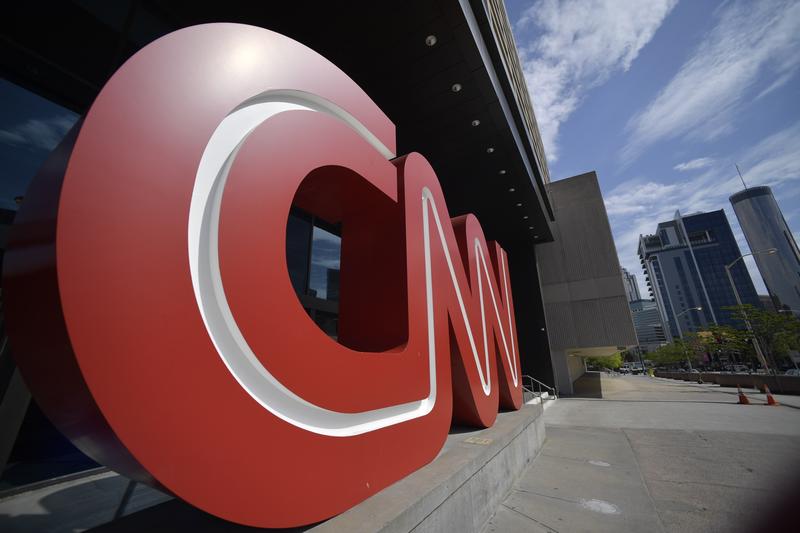 Transcript
ILYA MARRITZ This is On the Media, I'm Ilya Marritz, filling in this week for Brooke Gladstone. Late last week, reporter John Harwood announced his departure from CNN on Twitter just hours after what turned out to be his last television broadcast for the network in which he commented on President Biden's recent primetime speech in Philadelphia.
[CLIP]
JOHN HARWOOD The core point he made in that political speech about a threat to democracy is true. Now, that's something that's not easy for us as journalists to say. We're brought up to believe there's two different political parties with different points of view, and we don't take sides in honest disagreements between them. But that's not what we're talking about. These are not honest disagreements. The Republican Party right now is led by a dishonest demagogue... [END CLIP]
ILYA MARRITZ In August, CNN also pulled the plug on its Sunday morning media show Reliable Sources and fired the host, Brian Stelter.
[CLIP]
BRIAN STELTER I want CNN to be strong. I believe America needs CNN to be strong. And it will continue to be because all of us are going to help make that happen. For Reliable Sources, for the last time, I'm Brian Stelter. [END CLIP]
ILYA MARRITZ The departure of these two big name journalists raises questions about the direction being set by the new CEO, Chris Licht, who became the boss at CNN in April this year. Licht stepped into the position after former CEO Jeff Zucker was forced out over an undisclosed romantic relationship with a colleague. Licht, the new guy, described it as his mission to, quote, reset CNN. That's the word he used in a meeting with staff in May.
[CLIP]
NEWS REPORT CEO Chris Licht announced today he has plans to steer CNN away from years of overtly liberal leanings. More towards the middle – groundbreaking, right? [END CLIP]
ILYA MARRITZ In June, Licht banned use of the phrase the big lie in CNN programing. Fox News applauded that polic1y.
[CLIP]
FOX NEWS He wants more objectivity, something CNN has been sorely missing. [END CLIP]
ILYA MARRITZ Jon Allsop writes a daily newsletter for Columbia Journalism Review titled The Media Today. He described a possible best case scenario for what Licht is planning.
JON ALLSOP I think that's part of what Chris Licht is trying to do. If you read the reporting on his intentions is to make the network quieter and more nuanced and give it more room for reporting as opposed to punditry.
ILYA MARRITZ That sounds like something to cheer for.
JON ALLSOP Yeah. And I think in isolation, that is definitely something to cheer for. The problem is there is a very fine line between aspiring to make your network have more hard reporting and less punditry and be a bit more nuanced. And when you're covering politics, retreating to a place where you're treating both sides equally, even though they're not the same in terms of the truthfulness or value of what they're saying, because very simply, there is often this perception that telling hard truths about the behavior of one political party that the other is not doing is partisan. And if it seemed to be partisan, it seemed to be part of that loud punditry thing. Based on the direction of CNN since Licht came in. I think that the concerns that he is trying to take away voices who have spoken difficult and unvarnished truths about the Republican Party, I think that's at least a legitimate concern.
ILYA MARRITZ So that's the reset at CNN. This week, we learned that changes are also afoot at Politico. In the pages of The Washington Post, reporter Sarah Ellison profiled the CEO of Politico's parent company. His name is Matthias Dufner. He's German. And he told Alison, quote, We want to prove that being nonpartisan is actually the more successful positioning. Sounds like he and Chris Licht are both talking the same kind of language about a more centrist approach to the news. Did you see it that way?
JON ALLSOP Yeah, Dufner was actually very explicit, more explicit than Licht has been in saying that he thinks that The New York Times and The Washington Post have ventured too far to the left, and the sources on the right are in thrall to Trump and alternative facts, and that he sees Politico as therefore having this unique market opportunity to position themselves in the center as nonpartisan adjudicators. It's also interesting that story in The Washington Post revealed that he sent an email to executives at his company saying that he would ask them to pray for Donald Trump's reelection in 2020 or something like that. And when the reporter from The Washington Post asked him about it, he said he never sent email, and then she showed him the email and he acknowledged that actually he had sent it, but it was just ironic. So there are some questions about nonpartisanship there, although he denies that, he tells the journalists in his company what to say. The people who think that they could position that news organization as being this completely neutral, nonpartisan thing are actually engaged in something that's much more fraught and difficult than that.
ILYA MARRITZ This kind of discussion about both-sides journalism and even notions of objectivity and impartiality, this is not new. It's been around for decades. We've talked about it on this show for many years. What do you think it says about this moment in time that it's flaring up again in this way?
JON ALLSOP This is obviously something of a hinge moment for US politics. Really the kind of basic rules of the game and just the basic concept of the truth is being challenged by forces of significant political strength in a way that hasn't been seen in a very, very long time. And so naturally, it's going to be a huge question how journalists cover that. And I think you see media critics and just people who consume media getting very frustrated and worried because while there is a lot of good reporting out there that is covering these efforts to erode democracy, we see time and again so much kind of top line political coverage of coverage of elections or coverage of Biden is rooted in these comparatively very trivial routines of optics and who's going to win the next election. And, you know, is this speech good for Biden politically as opposed to sort of hearing the message he's saying in assessing whether it's true or not.
ILYA MARRITZ There are media companies adopting what media critic Jay Rosen calls value-based reporting. There are quite a few newsrooms that are doing democracy beats. The New York Times and The Washington Post both have their versions of this. Public radio stations KUNR and Boston's WGBH. I –this week – joined ProPublica to report on their democracy team.
JON ALLSOP Congrats.
ILYA MARRITZ Thank you. So full disclosure, I think that's a worthwhile thing to do. What do you make of these efforts so far to create democracy itself as a beat?
JON ALLSOP I think those are fantastic efforts. It's great that national news organizations are sending reporters into local areas to report on threats to democracy at that grassroots level. At the same time, I worry about the idea that democracy is a beat. Because the idea of repeats in journalism is that it's discrete areas of interest that specialist reporters at a given news organization will focus on.
ILYA MARRITZ Like the school system, the city hall, whatever–
JON ALLSOP Right! And the problem with treating democracy as a beat is democracy is the precondition underpinning free journalism in America and elsewhere. It's not something that you can sign off as a topic within the broader coverage of politics. It fundamentally restructures everything that politics is. And I worry that you see this kind of great burgeoning reporting on threats to democracy. And then the next page or the next segment, we'll talk about the electoral horse race in a given midterms election. And it's like this analysis that sort of stuck in the 1990s where it seems that the votes will be counted fairly. And the fact that one of the candidates said they don't believe the 2020 election was real. That's sort of treated as a political position. That might be an electoral liability for them rather than a threat. I guess I just don't think you can see democracy in a silo. It's great to have that reporting being expanded, but it's not enough.
ILYA MARRITZ So I want to ask you about the theme of this whole hour of On the Media, which is looking at the idea of prosecuting presidents now that really for the first time the US Justice Department has laid out a lot of the elements of a potential criminal case against former President Trump. Do we have the press corps that we would want to cover a former president being charged with crimes for the first time?
JON ALLSOP I guess what I would say is that while I personally strongly believe that prosecuting a former president, if you follow the facts and the facts lead to that as the course of action that would happen to anyone else is the only game in town here. There is probably a debate that the media should convene about the second order consequences of that. But I do think that a lot of political journalism that I consume is sort of rooted in this view that American government is a collection of norms that shouldn't be breached. There's also, in addition to that respect for norms, this kind of broader American media culture of American exceptionalism, that prosecuting former presidents is not something we do here. That's something they do elsewhere in the world. That's not an American way to do things.
ILYA MARRITZ We spent the past five or six years, we in the journalism community debating and discussing how to cover a norm breaking president and the movement attached to him, that that really threatened a lot of the basis of the way our country works and how to cover it accurately and responsibly. And it seemed to me that horse race journalism and both sides journalism were either on the way out or at least partly discredited. And I guess my question for you is, have we learned nothing?
JON ALLSOP I think there are days where I feel like some lessons have been learned in the news business and then probably many more days where I feel like nothing has been learned. And I would put the coverage that immediately followed the search of Mar a Lago in the "we have learned nothing." bracket. A lot of the coverage seemed to jump to political considerations. Oh, this is a huge risk for Merrick Garland. This is a huge risk for the Justice Department. And there's a ton of commentary, including in mainstream news organizations, that this was great for Trump because the Republican Party had rallied around him and saying this was outrageous and it's super frustrating because you can see the seeds there of, for example, January 6 having been a huge wake up call about the perilous condition of American democracy, that something like that could happen in the U.S. And then you see so much horse race chatter and optics obsessed coverage and punditry, just so much trivial guff that you'd think we'd have learned to leave by the wayside by now. There still seem to be institutional incentive barriers to fully learning the lessons, and I think some recent trends in the news business would suggest maybe actually that what we're seeing in some areas is a retrenchment back towards more old school journalistic practices that the Trump era showed not to work. Rather than taking bold explorative steps in the opposite direction of working out how we can cover this moment more urgently and more honestly.
ILYA MARRITZ Jon Allsop, thank you very much.
JON ALLSOP Thank you for having me.
ILYA MARRITZ Jon Allsop writes a newsletter for Columbia Journalism Review titled The Media Today.