The Making of CitizenFour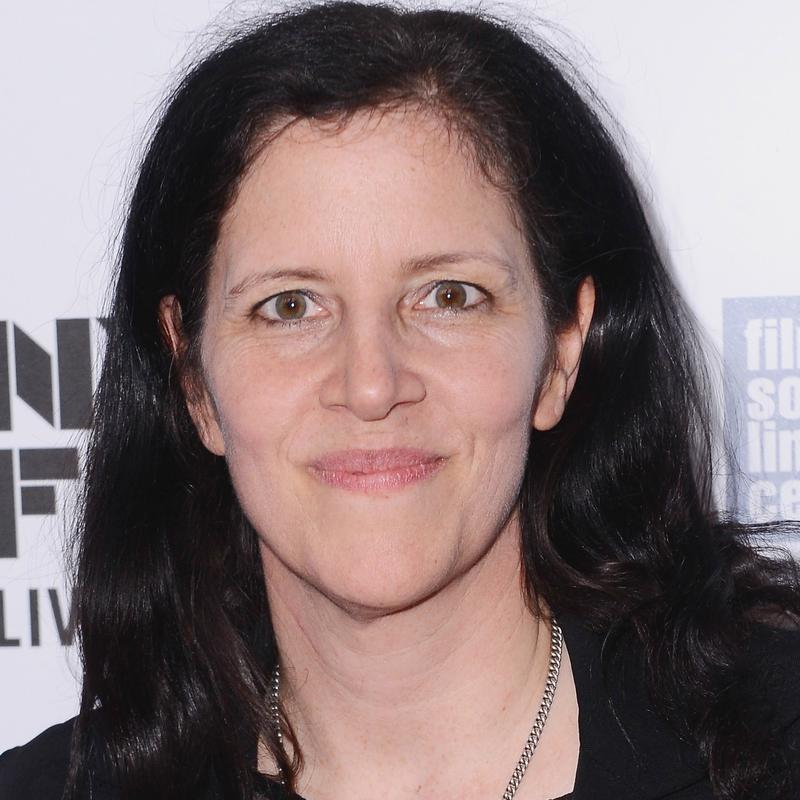 Transcript
BROOKE: When NSA leaker Edward Snowden first emailed filmmaker Laura Poitras, he used the moniker "Citizenfour."
FILM: In the end, if you publish this source material, I will likely be implicated. I ask only that you ensure this information makes it home to the American public. Thank you, and be careful. Citizen Four.
BOB: That's Poitras reading his email in a new documentary, which follows the unfolding drama of Snowden, as he revealed his evidence of widespread NSA surveillance, to Poitras and her reporting partner, Glenn Greenwald in June of 2013. Since then, we've heard much from Greenwald but little from Poitras. Her film, Citizenfour opens in wide release next week. New Yorker staff writer George Packer recently wrote about Poitras and the making of Citizenfour. He'd met Poitras years earlier, but he wasn't sure he'd be welcomed to join her in Berlin as she finished her film.
PACKER: She approached me in 2004 after reading a piece of mine from Iraq in the New Yorker it showed me something in the occupation that I really want to capture on film so what advice to you have and we sat over coffee and talked for a long. And next thing I knew she had produced the most magnificent film about the Iraq War: My Country, My Country. But really we'd fallen out of touch after maybe 2010. And I actually had written something rather critical about Snowden and Glenn Greenwald in a British magazine 'Prospect' earlier this year, which I know Poitras read. So I wondered if she would be open to me coming and I have to say I was really impressed that she let someone into her inner circle at a very sensitive moment of filming who she knew had some political disagreements. So I went to Berlin really in an intense at the last minute before the film was to be finished. So you called Citizenfour a political thriller in 3 acts. Those are actually Poitras' term "in three acts." The first act sets up certain predecessors to Snowden, NSA whistleblowers like William Binny, Glenn Greenwald in Rio we see him being interviewed by a radio station in the US talking about Obama and surveillance and broken promises, see Jacob Applebaum from Wikileaks telling a Occupy Wall Street group about how the police will be on them for the rest of their lives. So it's kind of setting the context of what Poitras sees as dissidents being surveilled and persecuted for their political acts. And then from the very beginning of the film she gets these emails from a certain anonymous stranger who goes by the handle Citizenfour. Act 2 is set in the hotel room in Hong Kong where Poitras, Greenwald and another Guardian reporter spent eight days with Snowden getting the leaks and hearing his story and his account of his own motives. And that part of the film is the heart of film. It's quite claustrophobic but what we see is a more human Snowden. Over the course of these days as the tension starts to break him down a little bit. In the 3rd act is all the consequences of the leaks.
BROOKE: YOu mentioned that the heart of the film taking place in the Hong Kong hotel was claustrophobic and what you experienced as the film was being finished was also infecte the pervasive sense of paranoia. Jacob Applebaum the hacktivist from Wikileaks only wanted you to talk to him in a sauna naked.
PACKER: He said he wanted to take a sauna and that's where he wanted to be interviewed. But later it occurred to me -- that was one way to be sure I didn't have a concealed surveillance device on me. Around Poitras' circle in Berlin which is kind of surveillance expat circle you're often being told, 'leave the phone out of the room, or 'why did you bring a phone?' or 'please shut your phone off.' Applebaum takes a different route home. Tell the taxi to come three doors down and across the street. As an outside I felt to some extent I can understand it. It may be an atmosphere that was necessary for Poitras to both keep the secrets of Snowden and to finish her work on the film. But in that tight and rather claustrophobic circle, there isn't a sense of proportion.
BROOKE: YOu say that her decision to edit out key material to protect the second source that we don't know about gave the ending of the film a quality of irresolution and anti-climax.
PACKER: Perhaps inevitably - I'm not questioning her judgement about what was a potential risk for the source. But the final result is an ending that feels as if the viewer is being shut-out rather than enclosed in it. YOu have a scene Snowden is receiving scribbled notes from Greenwald to elude any Russian audio surveillance in this hotel room. The camera sometimes shows what's written in the note. SOmething doesn't. What we get or Snowden's reaction. Raised eyebrows. Shake of the head. Curses. 'I can't believe this. This is huge. This is dangerous. I hope this person knows what he's doing. This could raise whistleblowing to a whole new level.' ANd we just don't know what it's all about. And in fact the two or three bits of information we do get are actually quite old and familiar.
BROOKE: Scoops that aren't really scoops, President Obama signs off on certain drone targets. We all knew that. The one big scoop we're allowed to see that is supplied by this second sources is information about this government watch list containing 1.2 million names. And it's a reference I assume to the terrorist identities datamart environment or TIDE. Which is something Greenwald wrote about in August. It's been reported that hundreds of thousands of names are being added each month. Or something like that. And that it's basically a combined database for the CIA, the DIA, the FBI, the NSA and so on. The government itself has touted TIDE
PACKER: You know more about TIDE than I do. She told me at one point that the documents interested her less than Snowden himself. And that's a completely of a piece with Poitras' work as a filmmaker. She is interested in human situation she follows the story where it leads her. In Iraq, in Yeme for a her second film: 'The Oath.' she allows circumstances and the messiness of human life to take over and that's absolutely the case in those first two films. She told me she likes to watch people make real life decisions. To be confronted with decisions so that you're seeing them having to figure it out. And they don't you give a narrative they've already prepared which is what happens when you sit down interview someone. She doesn't interview people. She watches them lives. Snowden - it was an interview and he had already carefully constructed a narrative of being a conscious-trouble government worker who felt that the public had a right to make it's own mind up about these big, intrusive programs. That may well be true. But it's seldom the whole truth that what someone says is their motive is their only motive. And it's the filmmakers task to keep peeling back the layers. And what's more, for me at least, that kind of high-mindedness while it's admirable is not necessarily interesting. It's kind of an open and shut matter.
BROOKE: And yet her craft and her heart created an enormous bond of sympathy I think between even a skeptical audience and her principal character. And Poitras' editor told you that it was clear from the raw footage that here, in Snowden was someone who had decided to sacrifice his life.
PACKER: She brought Snowden to life in a way that he really had not brought himself to life. He appears in that hotel room in some scenes in a white T-shirt or a white bathroom. His skin is incredibly pale. Looks like all of the blood had been drained out of it. The bedspread is white. Pillows are white. The headboard is white. You had this sense we're entering a realm of someone being prepared for sacrifice.
BROOKE: He almost reminded me of Marat Sade.
PACKER: Or of dare I say the risen Christ. He says to Laura Poitras in an early email - ' you will nail me the cross.' The interesting thing is Poitras has never seen all the footage. COuldn't really stand it. She let her editor watch the it. And the editor Mathilde Bonnefoy, French American editor, said to me that when she first saw it she realized Snowden had already -- it was like a suicide. He's already prepared for death. But in some point in that hotel room he decided to live and we don't him making that decision. When did he decide to live and why? I think because of her incredible identification with him, Poitras respects his privacy. In a way that I'm not sure that she would have in her earlier films with her earlier subjects.
BROOKE: In the aftermath, the third act as it were. It could have shown many of Snowden's subsequent revelations. Had less to do with the potentially unconstitutional spying on civilians and more to do with legal intelligence operations abroad.
PACKER: Right and in fact William Binney who I think is one of Poitras' heroes, who is the original NSA whistleblower before Snowden, he told USA Today that he's a great supporter of Snowden but when he starts talking about hacking in to China he's actually leaving whistleblowing and moving toward treason. That's the word he used. That's something that Binney might have been asked about in that last act but instead Binney is seen testifying against American surveillance in front of the German Bundestag. The answer I think is once we're out of the hotel room Poitras is on a very powerful roll toward the conclusion and I think Poitras is open about this -- the film is not looking at both sides is not trying to give equal time to the government position. Not a Frontline documentary in which we hear different voices expressing different points of view. It is a piece of activism as well as of artistry.
BROOKE: You wrote that for Poitras what gave this story gravity was Snowden, but for you it was Poitras herself.
PACKER: I mean sitting with her Berlin for many hours talking the film and about here career, her work -- as we were sitting there her face began to appear to me like some Victorian artist. That sensitivity, that kind of dignity, the sort of self-restraint that is no longer part of the artistic profile but is still very much part of Laura Poitras and I saw that person being pulled into this world of Snowden and of secrets. Wikileaks and of surveillance I don't think that world is altogehter healthy world for artists of great sensitivity. I didn't tell her this, um, but I'll tell you. I wanted to tell her - don't do a follow-up. Which she might well do. Because she has a lot more material. Make your next film about something really different. Because I don't want you to be lost in this world. I don't know...I almost wanted to reach out and pull her back.
BROOKE: George, thank you very much.
PACKER: It's always fun
BROOKE: George Packer is a staff writer at the New Yorker. He wrote about Laura Poitras and her new film about Edward Snowden "Citizenfour" in the October 20th issue of the magazine.