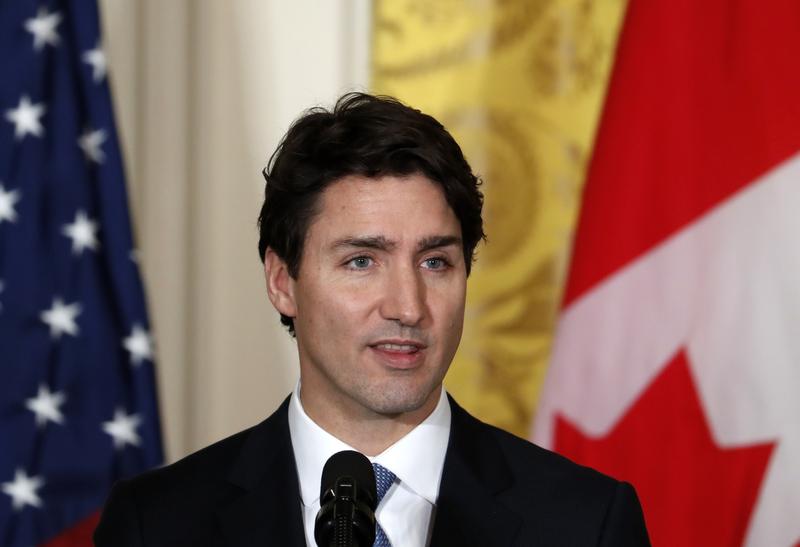 Transcript
BROOKE GLADSTONE: From WNYC in New York, this is On the Media. I'm Brooke Gladstone.
BOB GARFIELD: And I'm Bob Garfield. Oh, America.
[CLIPS/MUSIC UP & UNDER]:
MALE CORRESPONDENT: The President tweeted, "Then how come low I.Q. Crazy Mika, along with Psycho Joe, came to Mar-a-Lago 3 nights in a row around New Year's Eve, and insisted on joining me. She was bleeding badly from a face-lift."
BOB GARFIELD: Time to get out the barbecue.
MALE CORRESPONDENT: The Congressional Budget Office issued its analysis of the Senate health care bill. It found that by 2026, 22 million more Americans would be uninsured than under current law.
BOB GARFIELD: Dust off the lawn chairs.
FEMALE CORRESPONDENT: The White House holding yet another press briefing that you are not allowed to see or hear live.
BOB GARFIELD: Crack open a cold one.
MALE CORRESPONDENT: A 90-day ban on travelers from six Muslim majority countries, as well as a 120-day ban on all refugees.
[END CLIP]
BOB GARFIELD: Eh, come to think of it, America doesn't sound so great. Canada, on the other hand, is downright celebratory, a flourishing economy, Justin Trudeau, a Prime Minister with a philosophy of tolerance – and ultra-cute. And July 1st is Canada's birthday, a big one.
FEMALE CORRESPONDENT: Happy 150th, Canada.
FEMALE CORRESPONDENT: Bonne fête, Canada!
MALE CORRESPONDENT: Happy Canada 150. Be safe.
[END CLIP]
BOB GARFIELD: And yet, most Canadians sound more like – this.
WOMAN: I don't understand to celebrate the 150 anniversary of Canada. Not for me. It doesn't mean anything.
BOB GARFIELD: Writing in The New York Times this week, journalist Stephen Marche says that Canada defied the waves of western populism that helped usher in Brexit and Donald Trump, precisely because it's not so patriotic.
STEPHEN MARCHE: First of all, we have two founding peoples, right? We have French and English Canadians and what we're commemorating 150 years ago was Confederation, which was the fusion of these British provinces together in a way that really made nobody very happy. [LAUGHS] And because of that, national symbols are very few and kind of very empty, like maple syrup or the beaver. But the thing that's kind of funny about that is that we actually have an incredibly strong consensus about our political vision, which is quite contradictory but I think the two are related.
BOB GARFIELD: There is this CBC documentary series called Canada: The Story of Us, which is perfect sesquicentennial material but –
STEPHEN MARCHE: Yeah.
BOB GARFIELD: - it took a whole heap of abuse. Why?
STEPHEN MARCHE: I don't think that Canada is a story that can be told from one perspective. And, of course, the people who jumped on it right away were Québec politicians who thought that it didn't take a French-Canadian point of view. It didn't really take a indigenous point of view either, which is a sort of more glaring error to me, and it also kinda misrepresented the East Coast. That's one example.
But as I've been talking to people in Canadian radio about this piece I wrote for The New York Times, they will say, well, what about the cost, like, [LAUGHS] how expensive are these celebrations? And that to me is kind of the perfect Canadian thing. It's like, you know, in Russia they don't really count the costs of flags when they're doing their national [LAUGHS] parades.
[BOB LAUGHS]
You know, when America has its 250th anniversary no one is going to be complaining about the cost.
There is a more serious case, which is the Resist 150 movement, which is a Indigenous rights movement and sees Canada strictly as a colonial project, which I think is absolutely fair and that we were trying to get, until very recently, towards something closer to truth and reconciliation with our Indigenous population. And celebrating Confederation, which was totally exclusionary, is not a particularly good way to start.
BOB GARFIELD: It sounds to me that the very notion of patriotism is very different there than it is here in the States. Here it's, my flag is bigger than your flag and love it or leave it and my country, right or wrong. Not so much north of the border?
STEPHEN MARCHE: No, it's like, my country is wrong even when it's right [LAUGHS] tends to be more the Canadian point of view. The deep roots of this are, of course, Québec separatism, which has been the political issue of my lifetime. In 1995, the country nearly broke up. It came within one percentage point in the referendum of Québec separating. And there already is a white ethno-nationalist party in this country. It's called the Parti Québécois, and they want to end Canada. And that's why it's unique among Australia, Britain, the whole Anglosphere, in that people who express more patriotism are also much more in favor of multiculturalism.
BOB GARFIELD: You've just identified another big difference. We here have E Pluribus Unum, the melting pot, from the Many, One that is ingrained in us from childhood.
STEPHEN MARCHE: Yeah, it's very interesting, that distinction, to me, because, you know, multiculturalism in Canada is literally an explicit government policy. It's in the Charter of Rights and Freedoms that was ratified in 1982, which is basically our Constitution, and which says very clearly that new Canadians are enjoined to maintain their heritage. They're told to maintain their heritage. And so, there is not this drive to become one people. In fact, this fantasy of like a post-racial future, which so much of American hope is invested in, from a Canadian point of view that would be insane.
BOB GARFIELD: We grew up hearing, among other things, about the American way. Your politicians sometimes reject the notion of the Canadian way.
STEPHEN MARCHE: There is no Canadian way. Justin's father Pierre who wrote the Charter of Rights and Freedoms and was a great prime minister of our past, I mean, he said, there's no ideal, there's no model. And, as he said, any attempt to create that kind of uniformity always devolves into hatred.
The variety of human experience, the variety of human understandings of the world, the ability to encounter that difference, that's the glory of living at this time in history. It's so sad that people are running away from that at the exact moment when it has become so possible. And I think that's what Canada offers. It's maybe that vision of how to negotiate difference.
BOB GARFIELD: Can you give me an example of how these differing views of multiculturalism actually play out in the real world?
STEPHEN MARCHE: For example, our Prime Minister, he's, obviously, like a walking billboard for these values that I'm talking about.
BOB GARFIELD: We're speaking of Justin Trudeau.
STEPHEN MARCHE: Yeah, he went to the Pride Parade and he was wearing rainbow socks for pride, but they also said "Eid Mubarak" on them because Ramadan was ending that night too. So that's a political symbol that Justin Trudeau consciously evoked. And the idea that anyone would think of that as like, oh, he should only be wearing the maple leaf, no one would ever believe that.
BOB GARFIELD: It strikes me that as a country you have a, a lot to be proud of, for example, rationality. Shouldn't you be kind of strutting at your sesquicentennial?
STEPHEN MARCHE: Our virtues are not the kind that you can strut around. For example, my mother broke her arm and I took her to the hospital and she had to have surgery and it took a long time, but it was free – it was all free. And then we got out, I saw the guy selling hot dogs outside on the corner and I thought that guy would get exactly the same treatment as my mother. And that's a real achievement for a political entity in the 21st century.
But, on the other hand, how are you supposed to wave that around? [LAUGHS] We certainly have a lot of racism, and I don't want to paint us as a utopia or something like that. We definitely are not. But a lot of surveys say that we're the most tolerant country on earth when it comes to race, but how can you really be proud of that because all you're saying is that you're not quite as insane as everybody else. I mean, you don't get a cookie because you're not [LAUGHS] as racist as another country.
BOB GARFIELD: All right, Canada is not a utopia and you have your share, I suppose, of nativists and nationalists and populists. How big of an impact have nationalist parties had in Canada?
STEPHEN MARCHE: My opinion is that we have virtually none of it. The avatar of that radical fringe is a woman named Kellie Leitch, and in the conservative race that just happened she got 6%. She got crushed. Multiculturalism has really worked well for us. Our immigration patterns have been very disciplined and very practical-minded, at the same time as being relatively idealistic. And, you know, also because our healthcare is paid for and education is a public good, the vagaries of the 21st century economy are not hitting us as hard as they hit Britain or they hit the US. And so, those measures of protection really do provide you a buffer from that ferocious angry white people backlash.
BOB GARFIELD: Even your conservatism is different. Your previous Prime Minister Stephen Harper was in office for quite a while, and it was easy to look at him and say, well, he is just a carbon copy of George W. Bush. But, actually, no.
STEPHEN MARCHE: I think the real difference between Canada and America is not in the liberal wings of the political spectrum. Our conservatism has remained, for the most part, sane. And there are several reasons for that. One is to win an election in Canada, the Ohio of Canada, like the zone that you really have to win is the suburbs of Toronto, and the suburbs of Toronto are all new Canadians – a lot of Sikhs, a lot of different communities from all over the world. And he knew that, and his party made a huge effort, and succeeded, in winning over those constituencies.
There are exceptions, like Kellie Leitch, but, for the most part, I would say Canadian Conservatives believe very much in multiculturalism.
BOB GARFIELD: So we started this conversation talking about Canada Day and the sesquicentennial.
STEPHEN MARCHE: Mm-hmm. [AFFIRMATIVE]
BOB GARFIELD: And if it were here, there would be American flags in front of just about every door - and a lot of fireworks. What will it look like in Canada?
STEPHEN MARCHE: It, it'll have all that stuff, just much, much smaller. This is a great moment for Canada. Our economy [LAUGHS] is booming. We have Drake, we have [LAUGHS] Justin Trudeau. We have a lot going for us. And I think there's just not the showiness about it. I do think that's because patriotism is the excuse that countries give to themselves for their failures. If you want patriotic displays, go to Russia. You'll find one every week, but their life expectancy is going down, their economy is crumbling. They need patriotism. Canadians kind of don't need it.
[MUSIC UP & UNDER]
We have hospitals.
BOB GARFIELD: [LAUGHING] Steve, thank you.
STEPHEN MARCHE: You're welcome.
BOB GARFIELD: Stephen Marche writes for Esquire, The New York Times and Atlantic and is the author of, most recently, The Unmade Bed: The Messy Truth about Men and Women in the 21st Century.
BROOKE GLADSTONE: Coming up, an obligation to grieve in the media, as well as life.
BOB GARFIELD: This is On the Media.