Breaking News Consumer's Handbook: Crime Edition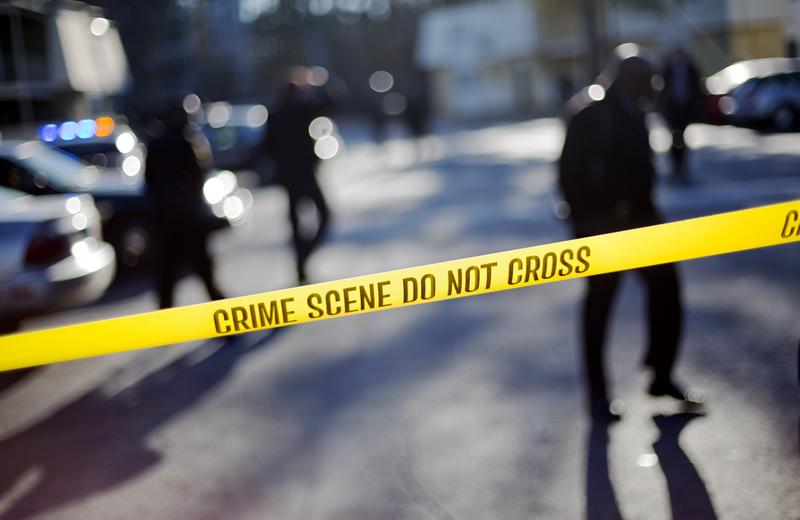 Transcript
Matt Katz: From WNYC in New York, this is On the Media. I'm Matt Katz, WNYC's public safety reporter sitting in this week for Brooke Gladstone. Yes, you heard me right, my beat is public safety. It's what used to be commonly known as the crime beat, but crime is a slippery word. What crime is changes when you cross borders and state lines. What lands you in jail depends on where you live, how much money you have, what you look like, who polices your community.
The police, they have a starring role in all crime reporting. In this week's show, we'll examine the effect of that on how crime is covered, and some potential fixes for what ails this troubled beat. For starters, why is it that sources for crime stories come sometimes exclusively from the law enforcement establishment? After the mass shooting in a New York subway last month, a litany of the city's former police commissioners made the news.
Speaker 2: I want to bring in former NYPD police chief, Bernard Kerik.
Speaker 3: Former New York City police commissioner Dermot Shea.
Speaker 4: Howard Safir, the former NYPD commissioner.
Speaker 5: Former New York City police commissioner Bill Bratton.
Speaker 6: Joining us now, legendary former NYPD commissioner Ray Kelly.
Matt Katz: One answer could be a slick PR operation. This week, San Francisco's government audit and oversight committee convened a hearing about how much money their police department spends on what they call strategic communications, or as Alec Karakatsanis, director of the advocacy group Civil Rights Corps calls it .
Alec Karakatsanis: Public police propaganda. Police departments are a interested political group. They are constantly attempting to increase the size and power of the bureaucracy that they manage.
Matt Katz: The oversight committee was concerned about a "orchestrated and constant narrative" that pushed for increased police funding and more police on the streets, all funded by the taxpayers.
Alec Karakatsanis: All pullets costing millions of dollars a year, and the way in which they're able to set the agenda on the nightly news is unprecedented. The relationships that they're paying people, full-time employees to build with reporters the press releases that they send out.
Matt Katz: Press releases and police incident reports only provide one side of any crime story. Laura Bennett, director of the Center for Just Journalism, cautions reporters and media consumers alike to apply a critical lens to these kinds of stories. In fact, she has a whole list of what to look out for and we compile them for our latest Breaking News Consumer's Handbook: Crime Edition. 0.1, beware a story in which police sources dominate.
Laura Bennett: There have been a bunch of high-profile instances recently where we've learned, often because of bystander video or in some cases body cameras, that the initial incident report just wasn't true. The police report after George Floyd died read, "Man dies after medical incident during police interaction." Of course, that's not true. In Buffalo when an initial police report said a man tripped and fell during a protest when video showed that a police officer pushed him down, which led to a really head injury.
BuzzFeed did a really comprehensive investigation of so many instances where police reports did not match body cam or bystander video. I don't think there's a got you term or a particular thing that's going to tell you which police report is accurate and which police report isn't. I do think that we are now aware as a public of a large enough volume of inaccurate police reports that we need to be skeptical every time.
Matt Katz: If there's an incident involving somebody who's arrested and you're reporting on that and you want to get the arrestee's story inside of things, that person's in custody and you can't call the jail and ask to talk to them as a reporter. There are just structural challenges here when it comes to reporting on law enforcement. The only way I can talk to somebody at Rikers Island, at the New York City jail complex is if they call me. I can't call the jail and ask to talk to the guy just arrested in the Bronx. It's challenging.
Laura Bennett: Absolutely. I think that our jail and prison systems make it incredibly difficult for incarcerated people to tell their own stories if they want to. I think that the approach for reporters, in that case, should start with public defenders. Public defenders represent the vast majority of people with criminal charges in this country and even greater number of people who are incarcerated before trial. I think starting with the defenders if the families aren't available is just the first and probably easiest way to try to dig down below that initial report. That's something that could have helped tremendously in the reporting around bail reform. I worked on that legislation for three or four years. It's really complicated.
It's written in arcane language. It changed several times. A lot of it was really tricky, but public defenders and defense attorneys in general, their job is to understand that law because they're representing clients to whom that law applies. Just quickly checking in with a public defender that's in your Rolodex as a reporter to say, "Hey, I got a tip saying that someone was released on bail and then went on to commit a terrible crime. Could you just check the facts for me?" There's always going to be a lawyer that's willing to do that. That can be a really simple first line of defense for reporters who have questions about a complicated legal issue or a dubious claim that they've heard from a police department.
Matt Katz: I covered crime stories in New Jersey for many years and the public defenders weren't allowed to talk to me.
Laura Bennett: I hear you that maybe that's not always possible. In a lot of places, there are court watch programs, people who are going in and watching the courts. This isn't going to be true in every place in the country, but there are increasing numbers of bail funds nonprofit organizations that bail people out so that they can await trial at home rather than locked up. Bail funds are also another place where you can just start if you're looking to get information about the impact of a certain law on a particular case. If the local defender office isn't able to provide that, there may be other options for reporters who are looking for a quick double-check.
Matt Katz: Another red flag you say for news consumers is when a suspect's rap sheet is framed as evidence of their moral character. Can you give me some examples of what this framing leaves out?
Laura Bennett: Yes. There was a pretty high-profile case where someone was arrested many, many, many times for fair evasion, riding the subway without paying. It was touted in a lot of outlets in the press as, "This is what bail reform is causing. This guy gets out and he goes back and he gets arrested again," setting aside the fact that in New York if you are arrested multiple times or failed to appear in court multiple times, the law says that the judge can, if they want to, set bail.
I'm not saying that that's the right thing. I don't think it's helpful to jail somebody who is just repeatedly obviously committing crimes of poverty, which is what fair evasion is, but it is actually possible. Setting that aside, this person had dozens, if not more than 100 of arrests, on his record. That was treated as a got you. Like, "This is what bail reform's going to get you, somebody who's cycling in and out. What we need is to be able to lock this person up for longer."
I think it's either the city or Gothamist did a really good article. They spoke with the person's family and they told a story about mental health struggles and addiction and how their loved one had cycled in and out of jail and never gotten the help that they needed. The arguments that you saw in the news media and often being made by police and prosecutors were just more policing, more jail, when to me that rap sheet said what we're doing isn't working.
Matt Katz: Individuals charged with crimes might be referred to as thugs or perps or inaccurately labeled as gang members. How does this use of language ultimately influence the public's perception about crime?
Laura Bennett: A lot of those words you just mentioned fell in offender conduct. What we know now is that those words bias readers and viewers of news against the people being labeled. The organization where I used to work, FWD.us, did some research on this. They would show people, news stories with the word felon and then the term person with the felony conviction. People who see the word felon are less likely when asked later whether they support reform policies like record sealing or easing sentencing enhancements for repeat offenses. There's a direct impact on public opinion.
There are lots of other less obvious and equally harmful types of terms. Passive voice is something we see a lot. Officer-involved shooting, man died in police shooting. There was an example of this that made the rounds a few months ago about an instance where a police officer killed a young girl in a store in Los Angeles. The New York Times headline about it read, "Officer whose bullet killed 14-year-old girl." The bullet is being assigned responsibility. That headline should have read, "Police officer who killed 14-yea-old girl X, Y, Z."
Matt Katz: There's a lot of crime coverage relative to other things. We still have a very small chance of being victims of violent crime and yet we consume a lot of coverage of violent crime. What should news consumers do about that?
Laura Bennett: People do consume a tremendous amount of crime coverage. Almost every newspaper or every local news station is going to have a crime beat that's just pumping out a really steady volume of these stories. What we know is that people consistently overestimate crime. Almost every year the majority of people think crime is going up when almost every year for the last 20-something years crime has been going down until very, very recently. We also know that people dramatically overestimate their risk of being a victim of violent crime.
That's the impact of this incredible volume of news coverage about violent crime. I think the question people should ask themselves is, does the media coverage I'm consuming match the things that impact my safety day to day? Housing makes us safe, the air we breathe makes us safe, the water we drink makes us safe, and there are not a lot of news beats dedicated to those things.
We've had a couple of really big house fires on the East Coast recently where many people were killed. In both of those cases, I believe there had been several reported building code violations. Maybe if there were a news beat dedicated to building code violations, those landlords would have had to fix the problems and those fires wouldn't have happened. Safety is a really big concept and crime is one part of safety, but it's not the full thing.
Matt Katz: It strikes me that numbers in crime stories are particularly perplexing proposition because they can be sliced and diced to say almost anything you want. Toward the end of last year, outlets like The New York Times and NPR warned of a 30% rise in homicides in 2020. They bury the fact that major crimes that year actually declined overall.
Laura Bennett: I will answer that, but I want to quickly just say that crime data itself, what is included in it is really inherently limited. The most common crime data reported by police departments and the crime data that's released at the national level every year by the FBI includes eight crimes; murder, rape, robbery, assault, arson, burglary, larceny, and motor vehicle theft. That is a very tiny subset of the things that we have deemed illegal as a society and an even tinier subset of the things that harm people. Let's just set all that to the side and say we are going to look at the crime data that's reported by police departments, what can we make of it?
For one thing, crime has been on a really steep decline since the mid-'90s. We have now a much, much, much, much, much lower crime rate than we did in the late '80s or early '90s. When you're starting from a lower baseline, any increase is going to be a larger percentage, that's just a mathematical fact. If you go from 10 to 12, that's a 20% increase, right? It's important to remind yourself that we're starting from a low baseline. Another important thing is that a year-to-year or month-to-month or week-to-week comparison is not really a great metric policy. We should be looking at longer-term trends because there's just going to be some variation in really short-term statistics.
If you are reading a news story and you see something about a big jump in crime and the period is this month compared to last month or this year compared to last year, I'd be a little bit skeptical of that and I would try to find out maybe what does it compared to 5 years ago, 10 years ago, 20 years ago? Are we still trending in the right direction? Are we still safer than we were years ago? Which I think is going to be the most reliable way to know if what we're doing is working.
I spent some time digging through headlines and did a little exercise of rewriting them based on the same data set. For example, The San Francisco Chronicle had a headline, California violent crime up 10%, reversing long trend. You can use the exact same data set to write the headline, burglary rate falls to its lowest since California began collecting crime statistics. Here's another example, Oklahoma's violent crime rate higher than average. Same data set, different headline, Oklahoma's robbery rate lower than national average.
I think if you're a reporter or if you're a consumer, trying to get the fuller picture, what's the total crime picture, what's the violent crime picture, the property crime picture, look at each of the eight individual offenses, look at different time horizons. I know that's a lot of work but this is really important stuff. We make really impactful policy based on those numbers, policy that impacts people's safety, that impacts people's freedom.
Matt Katz: Yes, New York City mayor, Eric Adams, doubled the number of cops in the subway system following a highly unusual mass shooting in a subway car in Brooklyn last month.
Laura Bennett: I think that this is really the heart of the conversation and the most important point. There are so many examples of this. A newspaper called The Eagle-Tribune won the Pulitzer Prize for their coverage of Willie Horton in 1988. They published almost 200 stories about Willie Horton in the wake of him being released on furlough and committing a rape and an assault.
That volume of coverage infamously impacted a presidential election, but it also resulted in the end of the Massachusetts furlough system. A lot of attention was paid in subsequent years to programs that allowed people to be released from prison. You see a lot of states in the years following that abolish their systems of parole, and you see a big push for that at the federal level. Was the Massachusetts furlough system a major driver of sexual violence in Massachusetts or at the national level? The answer says absolutely not.
What we know from research now is that reading stories like that understandably frightens people and that when people are frightened, they become more punitive. It's incumbent upon policymakers and upon journalists to think through the solutions they're proposing when people are frightened. We now have 30 years of research on whether mass incarceration has been an effective public safety intervention. The evidence is very clear that it has not been. That is just accepted by the academy at this point.
[music]
Laura Bennett: I think that the answer is for reporters and for policymakers to take a deep breath and dig into the evidence and not just follow that gut reaction fear.
Matt Katz: Okay, that's my deep breath. Laura Bennett is the director of the Centre for Just Journalism, a new initiative connecting journalists with evidence and experts on pressing public safety issues. Thank you so very much, Laura.
Laura Bennett: Thanks so much. This has been really fun.
[music]
Matt Katz: You can find the Breaking News Consumer's Handbook: Crime Edition on our website on themedia.org. Point number three of our handbook reads, if a story blames a single issue like bail reform or focuses only on individual people like soft on crime judges and prosecutors, it's likely missing important context about the larger criminal legal system. The New York Post's coverage of bail reform checks all of these boxes. That story is coming up after the break. This is On The Media.
[music]
[00:17:26] [END OF AUDIO]
Copyright © 2022 New York Public Radio. All rights reserved. Visit our website terms of use at www.wnyc.org for further information.
New York Public Radio transcripts are created on a rush deadline, often by contractors. This text may not be in its final form and may be updated or revised in the future. Accuracy and availability may vary. The authoritative record of New York Public Radio's programming is the audio record.