Acquitting the Innocent: Beyond "Serial" and "Making a Murderer"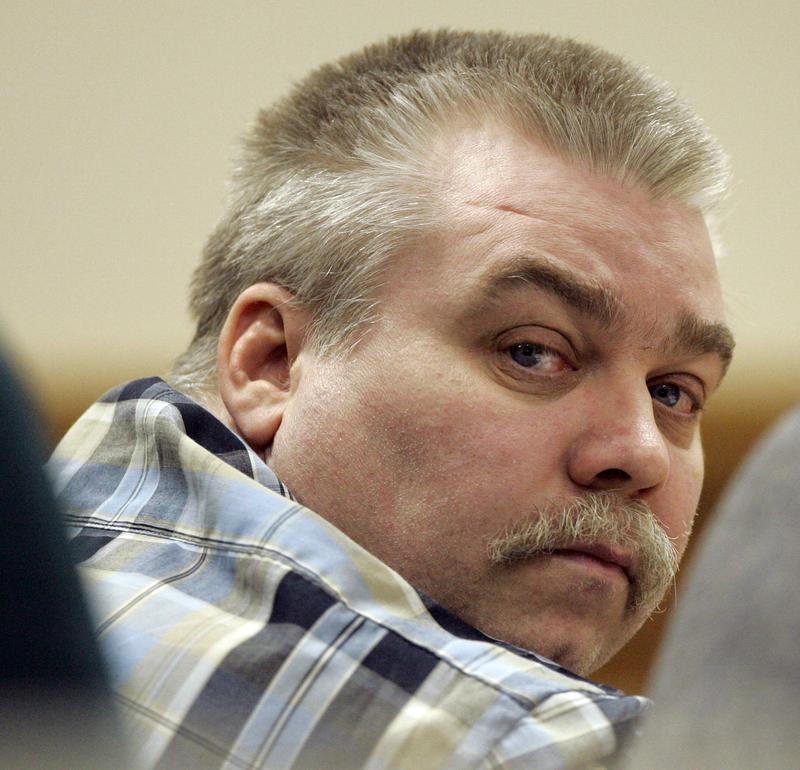 Transcript
BOB GARFIELD: This is On the Media. I'm Bob Garfield.
Last weekend, in a San Diego hotel ballroom, convened dozens of men and women who previously could not have met for so much as a coffee because they were behind bars. The annual conference is a celebration of exonerations achieved by the Innocence Network, 68 organizations, mainly law schools, that since at least the early '90s have been working to secure the release of the unjustly imprisoned. A keystone of the network is the US Innocence Project, which alone boasts almost 350 former convicts freed and, in 40% of those cases, the true culprits prosecuted. Apart from the individual miscarriages of justice, innocence organizations work with legislatures to address the justice system's corrupt practices and systemic flaws, from eyewitness misidentification to shoddy forensics, to coerced confession. One such confession was brought to national prominence by the hit Netflix series, Making a Murderer.
[CLIP]:
SPECIAL AGENT TOM FASSBENDER: What ya cut the hair off with?
BRENDAN DASSEY: The knife.
FASSBENDER: The knife you guys found in the garage?
INVESTIGATOR MARK WIEGERT: It doesn't make sense.
FASSBINDER: It's impossible. You took her out to the garage and that's when you got the knife.
[END CLIP]
BOB GARFIELD: That's an investigation tape featuring Brendan Dassey, a mentally disabled teenager who was tricked into admitting guilt in a murder he did not commit.
And Sarah Koenig's viral podcast, Serial, introduced the world to Adnan Syed, a Baltimore teen now serving a life sentence for murder, based on incomplete evidence.
[CLIP]:
ADNAN SAYED: I just sometimes wish like they could like look into my brain and see how I really felt about it, and no matter what else someone would say they would see, man, this guy had no - had no ill will towards her. Whatever the motivation is to kill someone, I had absolutely – it didn't exist in me, you know what I mean?
[END CLIP]
BOB GARFIELD: Indeed, the true crime genre has found a burgeoning spinoff in true innocence, compelling tales of judicial incompetence and even malice, with truly barbaric consequences. Among them is the podcast Wrongful Conviction by Jason Flom, a founding board member of the Innocence Project. Jason, welcome to the show.
JASON FLOM: Thank you, it's a great pleasure to be here.
BOB GARFIELD: Now, you're a record executive by trade. You run Lava Records. Before that, you've been at Capitol and Atlantic as "the boss" and have launched careers of stars like Kid Rock and Katy Perry and Matchbox 20 and Lorde, which is an eclectic [LAUGHS] group. But, at the same time, you've been working counter-intuitively on criminal justice reform, like since the early '90s. Tell me about Steve Lennon and how you got involved in his case.
JASON FLOM: This woman, Shirley Lennon, who was the mother of Steven Lennon, had been advocating for clemency for her son who was serving 15 years to life for a nonviolent first offense cocaine possession charge. So let's just process that for a second, right? The headline was, "Cuomo Denies Ferraro Bid for Druggy Parole," and this was the first Governor Cuomo, Mario Cuomo. And the reason it was in the paper was because Shirley Lennon had gotten letters from the judge, the warden and Geraldine Ferraro who at that time, of course, you remember, was the first woman who was ever nominated to be a vice-president of the United States. She had written a letter to Governor Cuomo and Cuomo had turned it down. I read this and I just freaked out. So I called her on the phone and I said, listen, you probably think I'm some nut from New York but I just read this story about your son and I have to do something about it.
I only knew one criminal defense lawyer. It was a guy named Bob Kalina who used to represent my rock stars when they would get in trouble.
[BOB LAUGHS]
So I called Bob and I said, do me a favor, talk to Shirley on the phone, it's driving me crazy. So he did and he agreed as a favor to me to take the case pro bono. And we found ourselves five months later or so in a courtroom in Malone, New York. They brought this kid Steven in, in shackles. And I was literally sitting there holding his mom's hand. I was sitting there with, with [ ? ] and Shirley, and the judge says, I haven't heard anything in this courtroom today. It's under statute this, that [STUTTERING] - I don't know what he's talking about - and he goes, but under the power granted to me by the State of New York, the motion is granted. [BANG] And he slammed the gavel down and I went, oh my God, what just happened? And Bob comes over and he goes, we won. I was like, we won? I go, wow, that's incredible, right? It was like the best feeling I'd ever known. And so, I said, I'm gonna do more of that.
BOB GARFIELD: You know, I understand being hit with this blast of righteous indignation and determining, I'm gonna do this, I'm gonna do something here, you know, sort of with a messianic zeal that sometimes we feel when we encounter injustice. And then I think typically for most people it just sort of fades and the zeal is gone by the next day. But you stayed with this, even though it was completely out of your portfolio as a record executive. Why do you suppose you did that?
JASON FLOM: I call it selfish altruism, right, and I think that there's at least an argument that altruism is selfish, just in its nature. This stuff makes me feel good. It inspires me. And then when you get to be around the exonerees and you get to meet them and get a sense of the incredible inner strength that these people possess, it puts gratitude in your attitude.
BOB GARFIELD: One of your podcast guests was a woman named Sonia Sunny Jacobs. Tell me her story.
JASON FLOM: The crime happened in the '70s. She was a hippie at the time and a vegetarian, and she wears love beads and she's just a sort of beautiful gentle soul. She and her husband Jesse Tafero were stuck in Florida with their kids who are nine and the other one's an infant, Christina. Their car had broken down and a friend of Jesse's who was a sort of a nefarious character, he offered them a ride and they didn't have any options. So they were driving across the state and at a rest stop a cop knocked on the window. And rather than produce his license and registration, the driver came up shooting and he killed both the state trooper and the Canadian constable who was riding along with the state trooper. He ended up pointing the gun at Sunny and telling them to get in the cop car with their two kids.
SONIA SUNNY JACOBS: And at that point, we became hostages of the man who had just shot the two policemen. We were put into the back of the police car. I was thinking in my mind, okay, like, how do we get away from this guy? He was racing down the interstate and I could hear helicopters above, and I thought, oh my God, maybe the traffic is so bad because maybe there's a roadblock or something and maybe that's a helicopter and we're gonna be saved.
JASON FLOM: Right, you're gonna be saved, right, the cops are gonna come get you -
SONIA SUNNY JACOBS: Great.
JASON FLOM: - out of this nightmare.
SONIA SUNNY JACOBS: And we come upon the roadblock. You can see it. Thank God, I'm thinking.
JASON FLOM: Right.
SONIA SUNNY JACOBS: At which point he makes a sharp left and all the police lined up at the roadblock with their rifles open fire on the car. The car was bouncing with the bullets, and then we crashed.
JASON FLOM: She thought they were being saved while, in fact, the cops were extremely angry and took them out of the car. They hit Jesse, the husband, with a rifle butt and they ended up taking them all to prison. And the killer, in order to save himself from getting the death penalty, testified against them, which was ridiculous. And –
BOB GARFIELD: Testified that they weren't just catching a ride from their friend but that they were complicit in the mayhem.
JASON FLOM: And it gets worse and worse from there. The judge was a guy named "Maximum Dan" who was a former state trooper who kept a little electric chair on his desk that you could touch and it would zzzzs like that. And the jury sentenced Sunny to life and he overrode them and sentenced her to death, and the killer was sentenced to life. And Jesse was executed in the electric chair and she ended up being the only woman on death row at the time in Florida. I believe there had been a moratorium on the death penalty. She was all alone in her cell 24 hours a day, except for twice a week she was allowed out for eight minutes to shower, if there was no shampoo, and if there was shampoo she got ten, twice a week. But the guards weren't allowed to speak to her because they didn't want the guards developing any sort of friendship with her and then she would be executed and then they would need, you know, therapy.
And did I mention that her kids were being raised by Sunny's parents who then died in a plane crash in year six of her incarceration? And the real killer had confessed numerous times by now, but they said that his testimony was not credible. It was credible when he was implicating them but not credible now that he had had a religious awakening and had decided to take responsibility for what he had done. So she remained locked up. And ultimately, the only other witness against her was a jailhouse snitch, which we now call an incentivized witness, right?
BOB GARFIELD: Because they're getting consideration from prosecutors or parole boards or jailors in exchange for their cooperation on cases.
JASON FLOM: Which is pretty wacky, right? Like, we all know you can't bribe a witness. We can't but the government can. They went to her and said, you're gonna be doing society a favor. This woman is a cop killer. All you have to do is tell us that she told you that she did it and we're gonna drop the charges against you, and she was facing a felony charge of passing bad prescriptions or something like that.
So Sunny's lawyers tracked her down. She was mortified to learn that she had actually helped to convict an innocent person. And she testifies for the defense. She looks Sunny in the eye and apologizes to her for what she did. And then the prosecutor gets up to cross examine her and Sunny says, you know, and she starts breathing heavily and, and she's holding her chest, and the woman has a heart attack –
BOB GARFIELD: Oh!
SONIA SUNNY JACOBS: - on the stand and gets wheeled out. And so, the defense testimony is no good 'cause she was not able to cross examined. So ultimately she lives and she was allowed to testify by video, and they offered Sunny an "Alford" plea. And an Alford plea basically says is that you're getting out of jail but you have no recourse. You can't sue. You're still a convicted felon. So it's a way of them admitting that they were wrong without admitting they were wrong. And it's really sort of a Sophie's Choice kind of thing, right? So she took the plea and she walked out of jail with nothing.
BOB GARFIELD: And, as far as anybody else is concerned, she's a murderer.
JASON FLOM: Yeah, although the happy ending is that years later she was speaking at an Amnesty International event about the death penalty, which there are few people more qualified to speak on that than she is. And it was in Ireland, and she met a guy named Peter Pringle. And it turns out they had a lot of talk about because he had been wrongfully convicted of murdering two police officers in Ireland and served 15 years and came within days of his own execution date before his sentence was commuted. And so, they're now married.
BOB GARFIELD: Well, on the subject of insane stories, your podcast has also featured an exoneree named Douglas DiLosa. This also simply defies credulity, and yet, his case began in 1987, when he was found in a home hogtied, that is to say tied up, his hands and legs, from behind. His wife was found murdered in the house and he was charged with the murder?
JESSE FLOM: Yeah, Doug was a guy who was a few credits shy of his MBA, had a good job, was raising a family, had married the girl of his dreams, just, you know, a very idyllic sort of situation, living in a suburb of New Orleans. And his home had been broken into and he awoke in the middle of the night and was hit in the head when he went downstairs to check what was going on, because his parrot had been squawking, and woke up hogtied, called for his wife and she didn't respond because by now she had been killed. He had a footprint on his back, 'cause you can imagine when somebody stepped on to pull the ropes tight, right? And his son came downstairs, who was seven at the time - his children were seven and five – and called the cops. And so, this case aroused the public. It was in a quiet neighborhood. There was a lot of coverage of the case.
BOB GARFIELD: Police were under a lot of pressure to find a suspect, and fast?
JESSE FLOM: Sure, and that's a common cause of wrongful convictions. In this case, after a few months had gone by and they were unable to locate these two perpetrators, one day Doug is on his lawn. It was December 29th. He was taking out his Christmas tree.
[PODCAST CLIP]:
DOUGLAS DiLOSA: And as I'm putting the tree in the back of my house by the curb for the trash, I hear, "Doug DiLosa, turn around." And I sort of turn around and I'm like almost in shock. I have no idea how many police officers are there, a minimum of six, maybe ten or more. Probably as many news personnel were there as there were police officers, pointin' cameras at me and the police pointin' guns at me. And they say, "We're here to arrest you for the murder of your wife." And I'm just like thinkin' to myself, this can't be true, this nightmare just keeps getting worse and worse.
And I asked the one detective, why are you doing this to me, why are you doing this to my children? You know that I didn't' kill my wife. And this police officer, when I asked him that question, he had the look of a wild man on his face. His voice was almost venomous, and he says, man, you, your children and that dead wife of yours, I don't know who did it. Maybe I know you didn't do it, but I can build a case against you, so you're it.
JASON FLOM: At the trial, they brought in a circus performer to show how you could hogtie yourself. They never could explain the footprint.
[DOUGLAS LAUGHING]
I know it's funny, except it's not. And the prosecutor has a responsibility to turn over exculpatory evidence to the defense and, in this case, they did quite the opposite. They withheld three critical pieces of evidence and he ended up being sent to Angola where he was literally on a chain gang. He was almost beaten to death by guards and he survived just nightmarish things, until he ultimately was able to uncover the evidence that they had withheld and was able to file a pro se motion, which, of course, is a motion that is filed by an incarcerated person. And he filed it knowing that the judge, who was a conservative judge, had never granted a pro se motion before. And when you hear on Wrongful Conviction, the podcast, when you hear the episode and Doug describes how one day he was awakened very early in the morning and told that he had legal mail.
[CLIP]:
DOUGLAS DiLOSA: I went to the window where they pass out the legal mail. They hand me a brown envelope, and I was scared to open it. I'm like –
JASON FLOM: You're done, this is your last appeal, right?
DOUGLAS DiLOSA: Yeah, if it's the wrong answer, I had a plan to escape from Angola, and my escape from Angola was I had enough drugs in my possession hidden that probably within 24 hours I was gonna OD and that's how I was gonna get out of prison. And that had been something I had planned for months. So I took a couple of big deep breaths and my heart was probably beatin' 200 beats a minute and I was shaking, and –
JASON FLOM: Mine is right now, and I know the answer. [LAUGHS]
DOUGLAS DiLOSA: And it's – I opened that writ to the last page and all of a sudden I just stopped shakin' and for the first time since my wife's funeral, I cried, I started crying almost uncontrollably when I read that the magistrate judge recommended that my conviction be set aside and that I be freed.
[END CLIP]
BOB GARFIELD: I mentioned in the introduction to this conversation that all of a sudden in the last couple of years there is this robust market for what I call the true innocence subgenre of the true crime category. Now, true crime has always been a staple because people gasp at the horror of the crime and gasp at the shrewdness of the police work and the majesty of the criminal justice system [LAUGHS] that brings the culprit finally to answer for his crime. But now, with Serial and Making a Murderer and Wrongful Conviction, we are awash in the flipside of true crime. What do you think it is that has turned people's attention to the equally compelling stories of miscarriages of justice?
JASON FLOM: Every time one of these exonerations happens, there's a story in a newspaper, right? And they're amazing human interest stories. And so, ultimately, Hollywood, for lack of a better word, caught up with this, going back to The Onion Field and Thin Blue Line.
BOB GARFIELD: One was a Joseph Wambaugh nonfiction, the other was an Errol Morris documentary.
JASON FLOM: 12 Angry Men would probably fall in that category. So there's been a history of this, but Making a Murderer captured the public imagination, and mine, in a way that was absolutely stunning.
And, you know, one other thing I, I do want to touch on because there are cases we know of, like Jeffrey Deskovic, who's also been preaching on my podcast, who, when he was 16 years old, he was interrogated for nine hours, without an attorney, without a parent, and ultimately coerced into confessing. And at his trial, Bob, DNA was presented that proved that he didn't do it, and he was convicted anyway because a jury cannot comprehend, in general, how a person could possibly confess to something they didn't do. So everyone who watched Making a Murder, everyone who listened to my podcast, everyone who's listening right now is a potential juror. And if I can just influence or help to influence some of those people to take a more educated, more skeptical, more serious look at the evidence that's being presented to them, when someone's life is at stake, then that's a success.
BOB GARFIELD: In a world of fake news and intense suspicion about institutions everywhere, is there some risk that the true innocence genre will make us doubt the basic structural integrity of our criminal justice system?
JASON FLOM: Wasn't it Ben Franklin that said, it's better for a hundred guilty men to go free than for one innocent man to be convicted? And, you know, people may disagree on those numbers. [LAUGHS] Maybe people have the tolerance for five and not a hundred, or who knows?
We lock up more people per capita than any country at any time in the history of the world. There are so many innocent people and the system is so broken that it's a dream to think that the pendulum could swing that far in the other direction. I think that these shows are going to have an impact on reforming the system, not collapsing the system.
BOB GARFIELD: Jason, thank you very much.
JASON FLOM: Thank you, Bob.
[MUSIC UP & UNDER]
BOB GARFIELD: Jason Flom is host of the Wrongful Conviction podcast and one of the founding board members of the Innocence Project.
["BANG BANG"/NANCY SINATRA SINGING]:
I was five and he was six
We rode on horses made of sticks
He wore black and I wore white
He would always win the fight
Bang bang, he shot me down
Bang bang, I hit the ground
Bang bang, that awful sound
Bang bang, my baby shot me down
[SONG UP AND UNDER]
BOB GARFIELD: That's it for this week's show. On the Media is produced by Meara Sharma, Alana Casanova-Burgess, Jesse Brenneman and Micah Loewinger. We had more help from Sara Qari, Leah Feder and Kate Bakhtiyarova. And our show was edited, this week, by our Executive Producer Katya Rogers. Our technical director is Jennifer Munson. Our engineers this week were Terence Bernardo and Sam Bair. On the Media is a production of WNYC Studios. Brooke Gladstone will be back next week. I'm Bob Garfield.