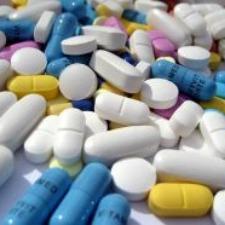 Transcript
BOB GARFIELD:
As part of the Obama Administration's sweeping reforms of the health care system, new standards called the Physician Payment Sunshine Act will soon go into effect. For the first time, patients will be able to see what money pharmaceutical companies are paying to doctors and how —every notepad, every free lunch every conference junket. The disclosures will be industry-wide. Every drug company, medical device manufacturer and doctor will, for the first time, reveal where the money goes. After that, it's up to you to decide whether it matters.
Charles Ornstein and Tracy Weber are two reporters for ProPublica who, over the last 18 months, have been engaged in a kind of dry run, following a money trail that 13 pharma companies were legally required to disclose. The journalists are already encouraged by the impact of Sunshine. They've seen embarrassed doctors unwinding their pharma ties. The more these financial ties are exposed, they say, the more embarrassed doctors begin to untie them. Charlie and Tracy, welcome to the show.
CHARLES ORNSTEIN:
Thank you.
TRACY WEBER:
Thanks for having us.
BOB GARFIELD:
What we're describing here is a trough, pigs feeding at it, no?
CHARLES ORNSTEIN:
Well, I think what we're talking about is billions of dollars spent every year by the pharmaceutical and medical device industries to influence the pills that patients put in their mouths and the pills and medical devices that doctors choose to prescribe for them. So it's a huge multi-billion-dollar industry, and there's a lot at stake.
BOB GARFIELD:
Is there any evidence that doctors are making care decisions based on who's giving them the best luxury cruises or cash payments in the tens or hundreds of thousands of dollars?
TRACY WEBER:
One thing we couldn't find out with our database is the amount of money that companies were paying physicians to do promotional speaking for them or to do consulting, and whether or not they were actually then prescribing more of that company's medications.
But whistleblower lawsuits filed usually by drug sales reps or company employees against the drug companies alleging improper behavior revealed oftentimes that there was a quid pro quo or a kickback scheme in place.
We also saw that the money that the drug companies were giving to say medical societies made up of specialty doctors influenced those societies' positions on how to treat patients with certain ailments.
CHARLES ORNSTEIN:
One of the things you have to remember is that drug companies track every prescription that every doctor writes, and so they buy data that's not available to the public on doctors' prescribing habits. And their sales reps, when they go into the office, have on their tablets exactly the details of which of their company's products are prescribed and which of their competitors products. And they can track whether or not, if they give you money, it has an impact on your prescribing. So one would only suppose that they wouldn't spend billions of dollars if it was not working.
BOB GARFIELD:
Do we have any way of knowing at what point ballpoint pens influence doctors, or — or you have to go to the cash payments before prescription writing patterns change?
CHARLES ORNSTEIN:
There's quite a bit of research that shows that even small gifts to doctors influence their perceptions about particular drugs or particular companies. And, in fact, the drug industry today isn't allowed to, under their voluntary code of conduct, pass out pens anymore, bearing the name of a drug. So that's changed. And similarly, the expensive cruises and trips to Ritz Carlton and the Bahamas, a lot of that has gone away as well under the drug industry's voluntary code of conduct.
But that said, there's quite a huge body of research that shows that money does impact perception, money impacts whether you publish research findings, money impacts what you say about a particular product, that money has an influence even if it's as small as a pen.
TRACY WEBER:
If you look at websites of restaurants in towns with a lot of medical centers and such, they have special deals for the drug reps, to bring catered meals to doctors' offices.
BOB GARFIELD:
Bribe in a Box! [LAUGHS]
TRACY WEBER:
One restaurant actually said they would give Nordstroms gift cards to frequent buyers of their drug sales rep catered lunches. There's very much a culture of expectation from the doctors and the sales reps having these relationships. And it'll be interesting to see, when all this comes to light, whether or not that industry will go away.
BOB GARFIELD:
As Hippocrites put it so eloquently so long ago, oy veys meer.
[LAUGHTER]
The health care bill is an enormous piece of legislation, and the disclosure requirements are quite comprehensive. And yet, there are one or two gaping loopholes. Can you describe those potential loopholes and what you think might happen next?
CHARLES ORNSTEIN:
Sure. Well, payments that go to physician assistants and nurse practitioners, both of whom can prescribe drugs, don't have to be reported under this act, just payments to doctors. So if you are a pharmacist or a dietitian or one of the categories, like a nurse practitioner or a physician assistant, you can get funds without it having to be disclosed. So you could see potentially companies using those folks more.
And then a huge question is what happens to this continuing medical education, which is run by third party groups, and that the drug companies give what they call unrestricted grants to sponsor. Doctors make quite a bit of money by delivering these talks. And a big question right now is whether or not those will have to be disclosed under the rules that the government's putting together.
BOB GARFIELD:
From what you're saying, it sounds to me like there are events at which doctors are getting free meals and you name it to sit in a room listening to another doctor give a speech wholly bought and paid for by a drug company. You know, it's almost like opposing mirrors.
CHARLES ORNSTEIN:
And then the drug company, to add one more layer to it, knows all the people who are attending and the speaker and is able to track, after the event, whether or not that event had an impact on their prescribing. So they know for the people who are sitting in the audience and they know for the person giving the talk whether or not their prescribing practices changed after attending that event.
BOB GARFIELD:
So under the provisions of this bill, I as a patient will be able to see whether my doctor's on the take from, you know, the pharmaceutical companies. But what about me as a reporter, do I have access to this database? Can I try to figure out what's going on in my community, patterns of prescription writing and so on?
TRACY WEBER:
That's a big question because we spent a lot of time thinking about how to construct our database. And our developer Dan Wynn who's a genius at this, scraped all the information off all the drug company web sites and put it in ours so that you could search by physician, you could search by state, you could search by amount, you could search by company, so that you could do a lot of things with it. The way the drug companies put it on their own websites made it difficult to do anything.
And so, if they don't present it in a way that's really accessible and that you can combine all the companies that one doctor gets money from, it's gonna make it much less valuable a resource. Right now, after we put up our database, which has twelve companies in it, 120 different media outlets have used it to produce stories around the country, which really got the information and the issue all over the place. And hopefully, when the government puts theirs up, it will have a lot of the same searchability that we have.
BOB GARFIELD:
Drug companies are notorious for suppressing research that reveals bad news or bad outcomes about drugs they're trying to develop. And yet, they don't seem actively trying to kill this new disclosure provision. Why is that?
CHARLES ORNSTEIN:
I think they see the writing on the wall. When you have states like Minnesota and Massachusetts and Vermont gathering this information and publishing it, and many other states poised to do the same thing — you know, the last thing they want is 50 different state regulations to deal with this. They would prefer to have a federal regulation, and they can use their, you know, powerful lobbying force in Washington. Then they can have their input meaningfully weighed.
TRACY WEBER:
Also, we were able to compile our database because a number of the top drug companies were forced by settlements from federal lawsuits to put all of this information up. So about a third of the market now has to put all this information up, and I think that that was another motivating factor to say look, a lot of us are having to do this, more of us will probably have to do this.
BOB GARFIELD:
There was a time when most doctors were quite well to do. Nowadays, a lot of specialists are quite well to do, but a lot of internists/ general practice physicians really struggle. I wonder, in the complaints that you got from physicians about your stories, was included the gripe that, we make so little money, now you're gonna cut off the flow of — graft? [LAUGHS] Did anyone say that to you?
TRACY WEBER:
We interviewed physicians who were receiving over 100,000 dollars a year. This is money now they've come to depend on.
CHARLES ORNSTEIN:
One doctor who had made more than 200,000 dollars told Tracy that it was akin to making the minimum wage. And we factored that in, and it — it would take him about 17 years to earn that at minimum wage, working a full work week, and he had earned that in the course of an 18-month period, working, you know, maybe nights and weekends.
TRACY WEBER:
Well, it was funny 'cause he told me he spent so much time preparing and traveling, and I said, but you give the same speech every time.
CHARLES ORNSTEIN:
Doctors do say that they're spending time away from their practices. They're traveling, they're going through airports, they're going through screening. They're spending time away from their families, and this is just appropriate compensation for the amount that they're missing out from seeing patients or being in surgery or being in the lab, and that — that they're not asking for any more than they would get for being in their office. They're just — don't think that they should take a loss for helping to educate other physicians about the appropriate uses of drugs.
BOB GARFIELD:
Now I'm gonna cry.
[CHUCKLES]
Charles, Tracy, thank you so much.
TRACY WEBER:
Sure.
CHARLES ORNSTEIN:
Thanks for having us.
BOB GARFIELD:
Charles Ornstein and Tracy Weber are reporters for ProPublica. We will link to their series, "Dollars for Doctors," on our website, onthemedia.org.